As Seen on the 'Today Show': Unique Table Decor Ideas For The Holidays
Dec 19, 2017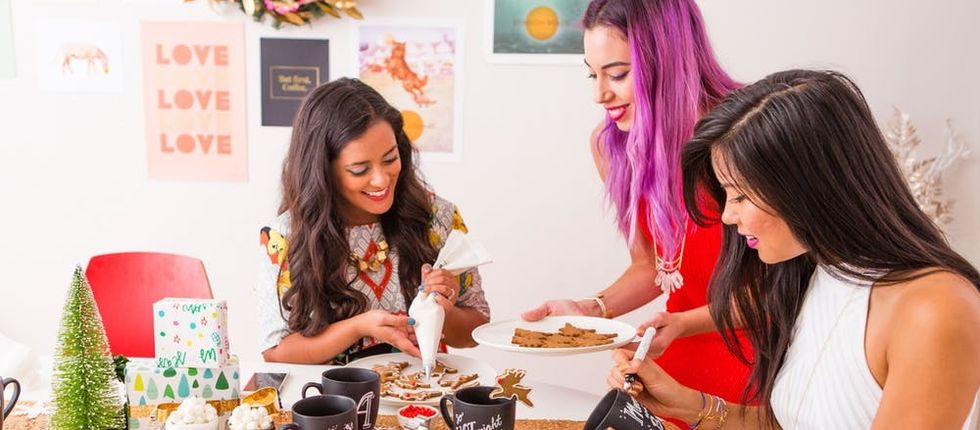 The holidays are here which means seeing family and friends, last-minute shopping, and checking every list twice. There are so many things to get done that you probably don't have any time to think about your holiday tablescape. We totally understand, and that's why we teamed up with the TODAY Show to show you three different ways to get a 'Grammable holiday table this season. We've got the perfect tablescape if you are feeling festive for the traditional Christmas look, but also have some great ideas if you're trying to switch things up. Follow along to get inspired with traditional, modern, and kids-themed decor ideas for your table.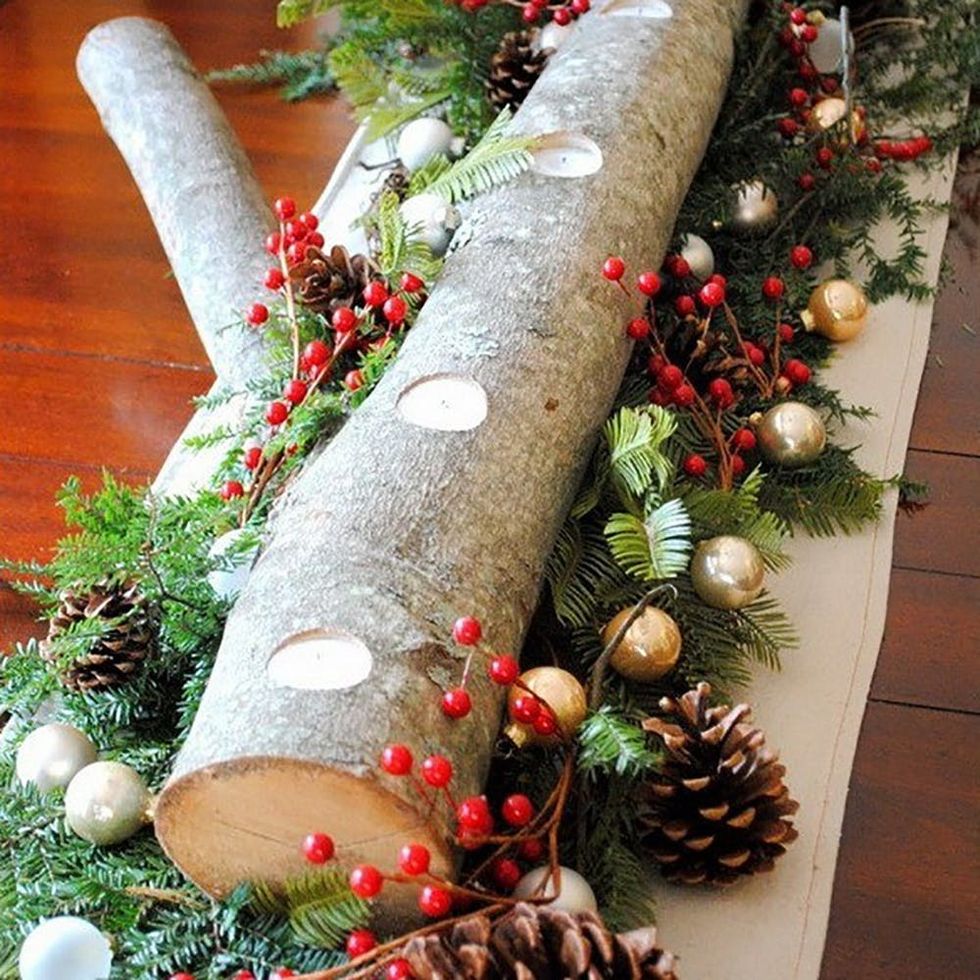 Traditional Table : Log Candle Holder One of our favorite tips for this holiday season is to reuse and repurpose pieces you may already have around your house. To create this centerpiece just drill holes in a found log to turn it into a rustic candle holder. Head to your local hardware store to find a drill bit the same size as your candle and then drill four holes into your log. Place in the center of the table and surround with decorative branches and berries. Photo via The Idea Room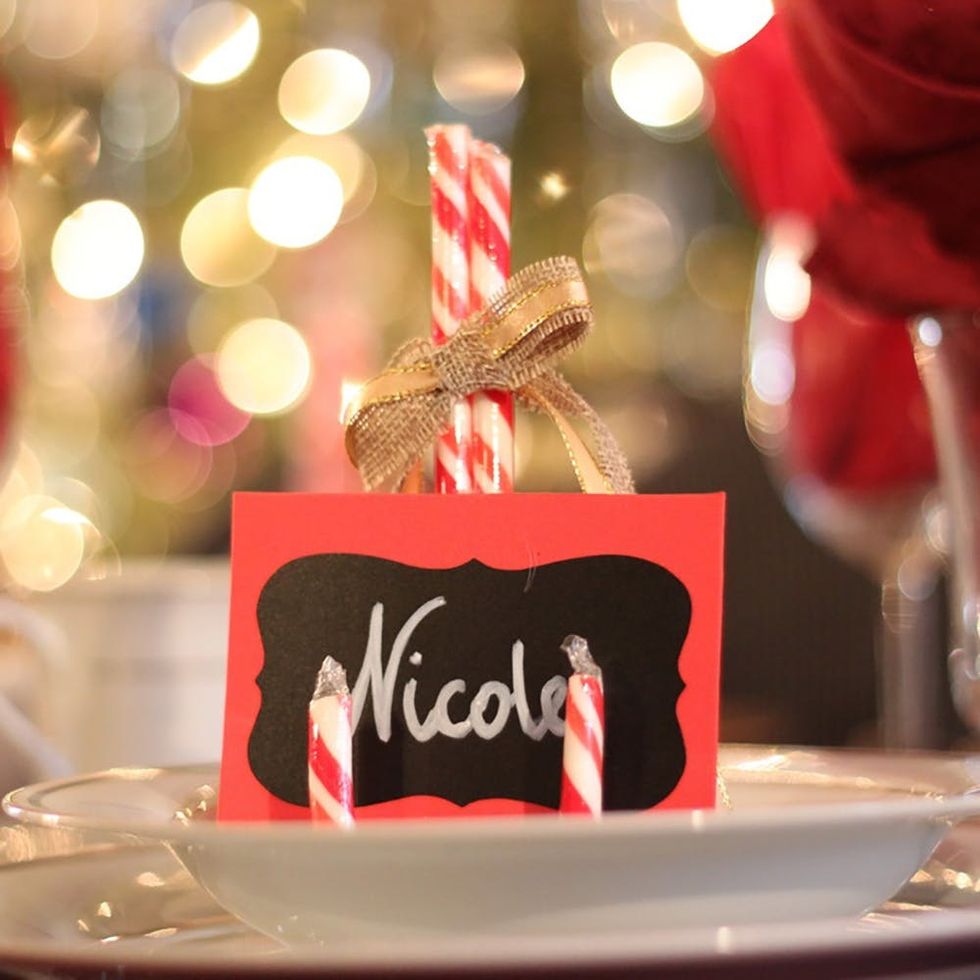 Traditional Table: Candy Cane Name Card Holders How perfect are these candy cane name cards?! The best part? They're easy and cheap to make. Glue two candy canes together and use its natural curve to hold a name card for each of your guests. Hand letter your guests' names on card stock to add a hand-touch piece of decor to each place setting. Photo via Mini Owls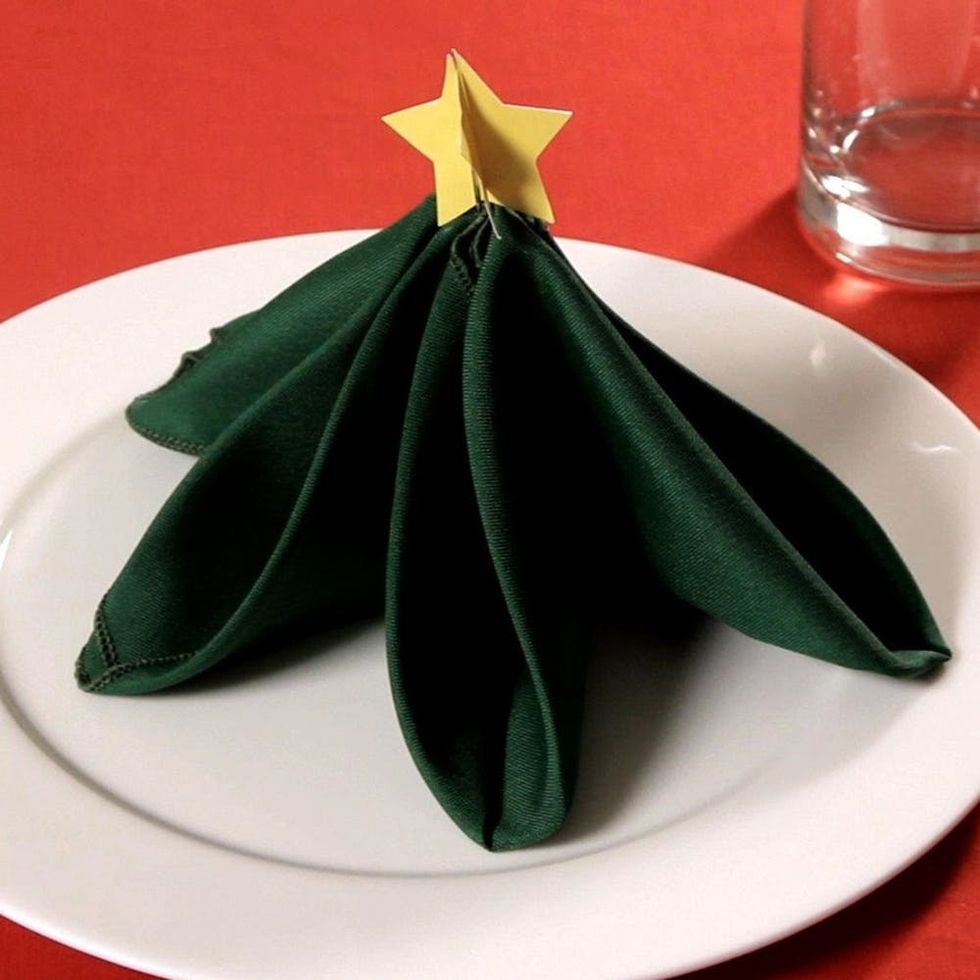 Traditional Table: Christmas Tree Folded Napkin Finish off your table setting with Christmas tree napkins. The key to creating this napkin design is to use an iron to create crisp creases to make your napkin stands nice and tall. Start by folding the napkin in half into a long rectangle, then fold each corner inward to create a long football shape. Next fold the points inward to create a square then fold in half to create a rectangle. Invert the top folds into the triangle pattern and press with an iron. Add a star pin on top of the napkin and separate the triangle folds to make the tree stand up. Photo via How Cast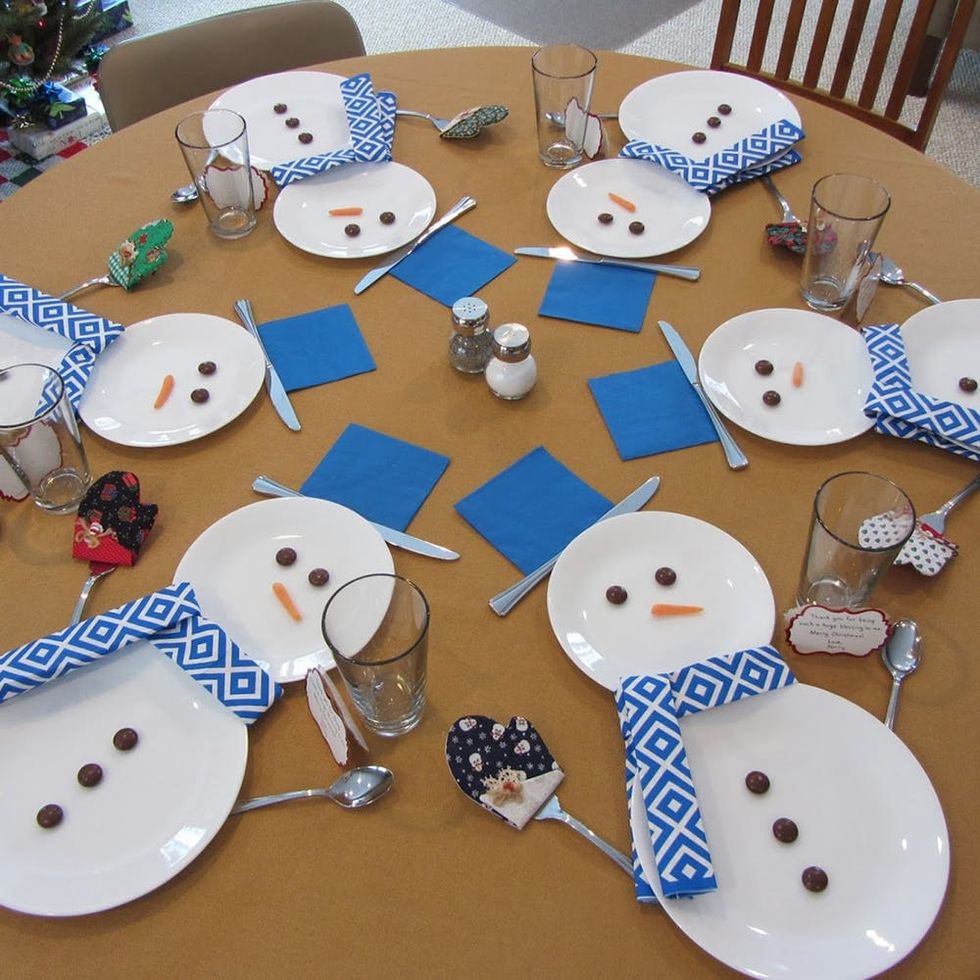 Kids Table: Snowman Place Setting Your little kiddos will love these snowmen place settings. Simply grab some white dinner and dessert plates to make the head and body of the snowman. Use a napkin as the scarf, utensils as the arms, and Hershey kisses as the eyes, nose, and mouth. Top it off with a hat made out of felt (or another napkin) to complete the look. Photo via Shady Rest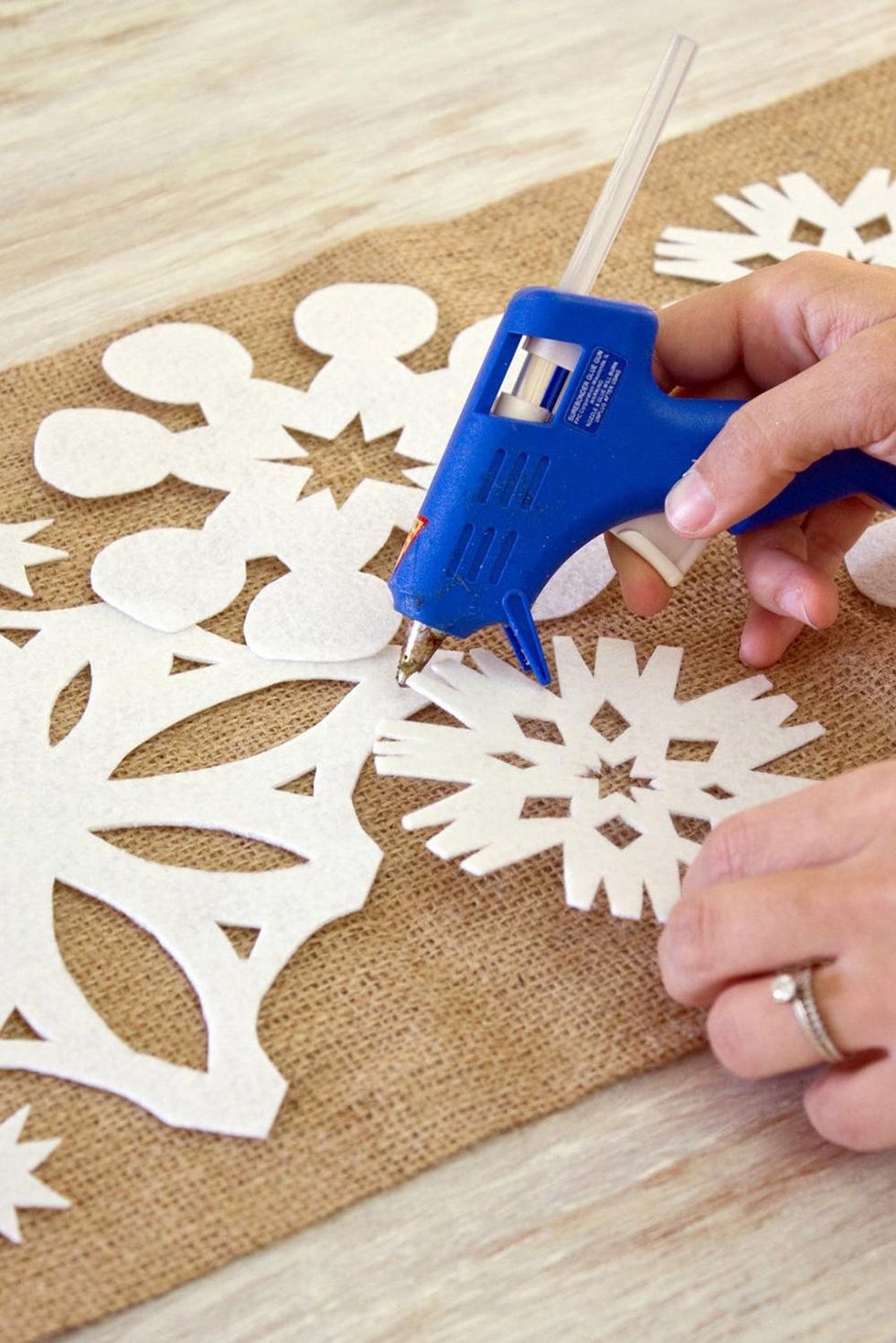 Kids Table: Snowflake Garland This garland is not only easy and cheap to make, but also so nolgastic. Get your kids involved and bring everyone back to the elementary school days of cutting away at white paper to create one-of-a-kind snowflakes. Create snowflakes in various sizes and then glue together to create a runner for the center of the table. Photo via HGTV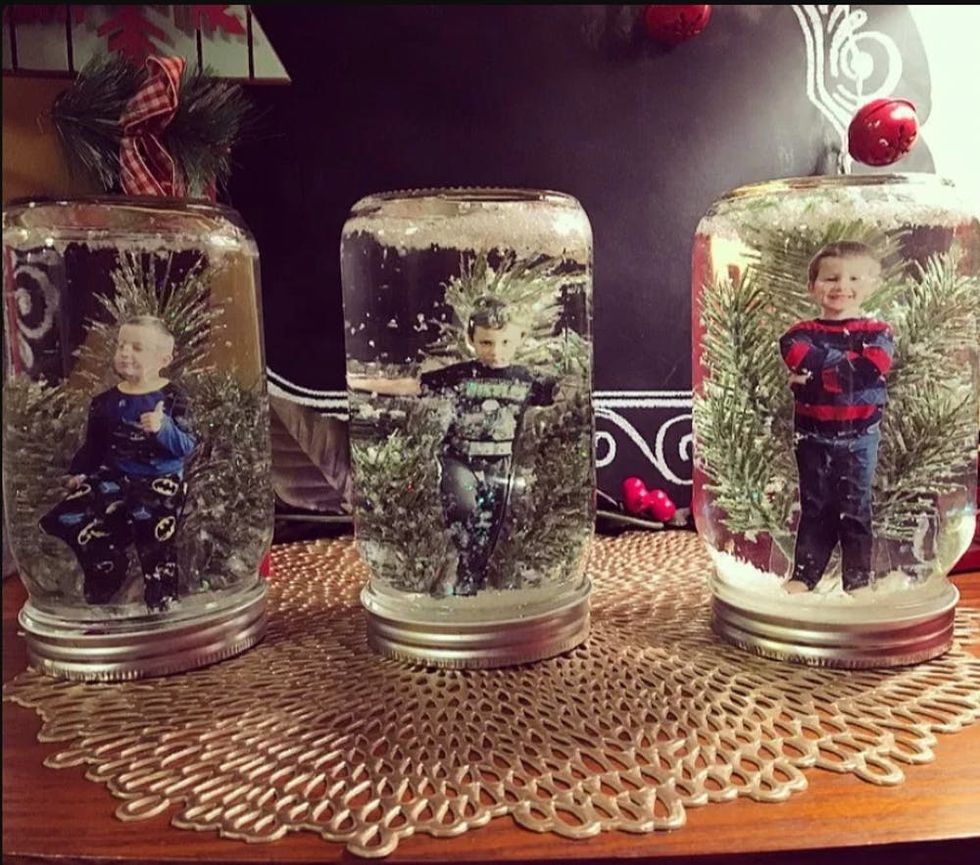 Kids Table: Snow Globe Name Cards Let your little ones visit a snowy, magical world by creating personalized snow globe name cards. You can either head to the dollar store to pick up snow globes, or create your own using mason jars. Add in a photo of each child so they know exactly what seat at the table is theirs. Photo via Homeschool Super Freaks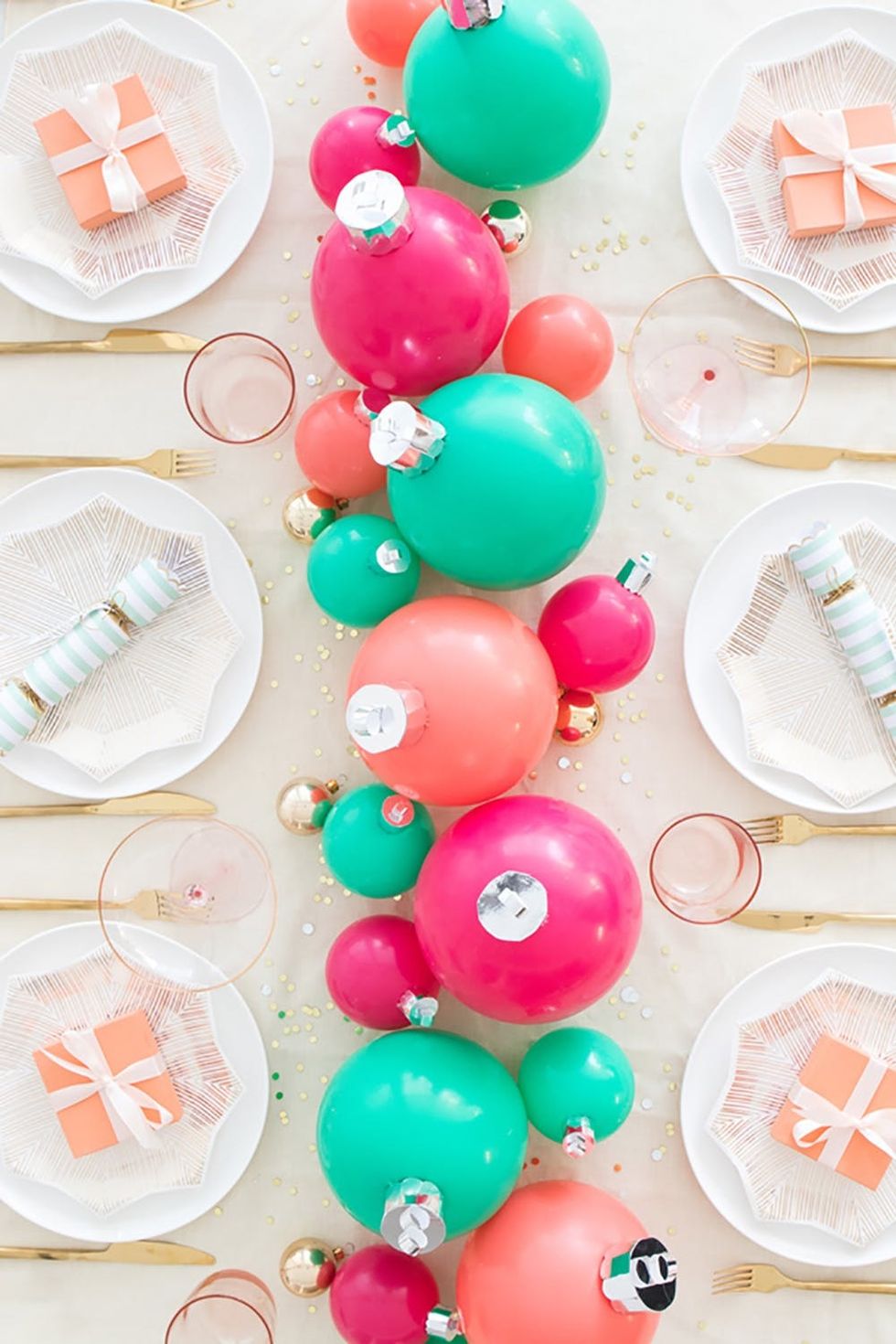 Modern Table: Balloon Ornament Garland Update your typical ornament garland by creating it with balloons! Blow up a bunch of balloons between three- to five-inches large and use hot glue to attach paper cylinders on top. Finish off the ornament with a pipe cleaner hook on top of the paper cylinder. Use double-sided tape to attach the balloons together and create a chain of ornaments to adorn the center of the table. Photo via Oh Happy Day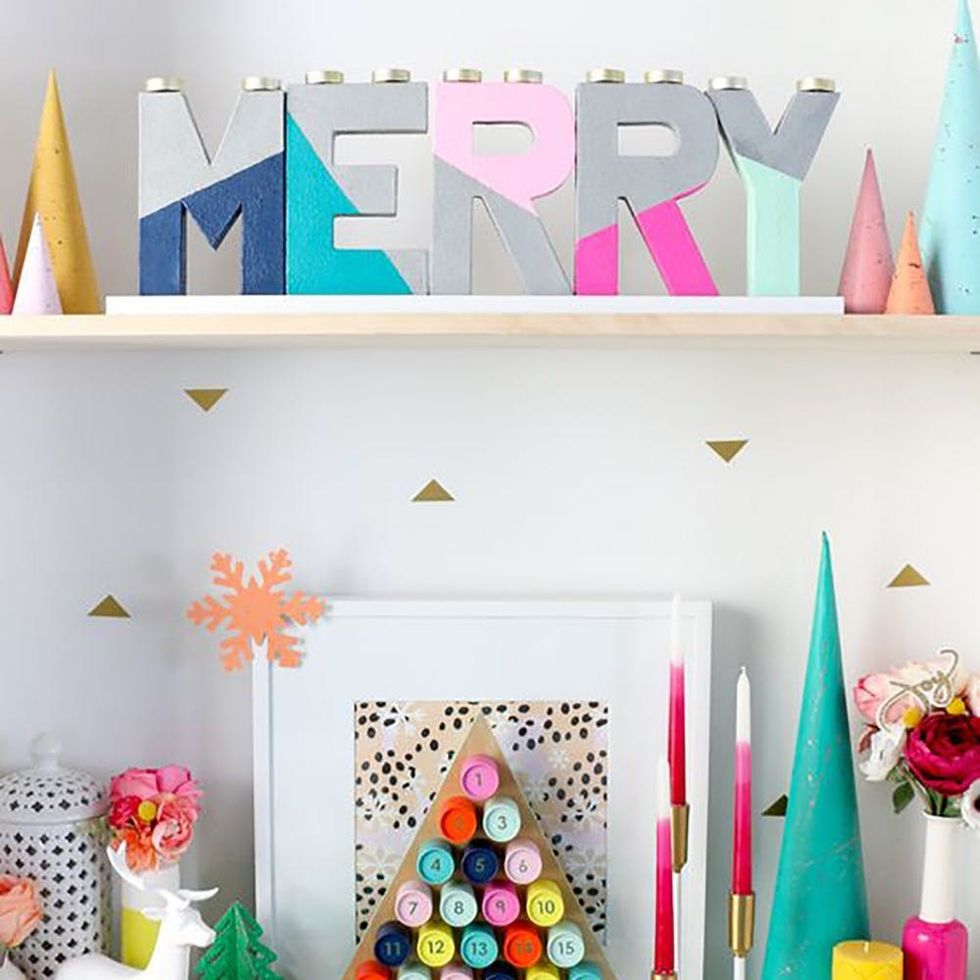 Modern Table: MERRY Candle Holder >/b> Add a touch of typography to your table with these lettered candle holders. These paper-mache letters can be found at any craft store or on Amazon. Simply tape them off and color-block them with your favorite bright colors and then hot glue tea candles on the top. This will for sure give your guests that Instagrammable moment. Photo via Curbly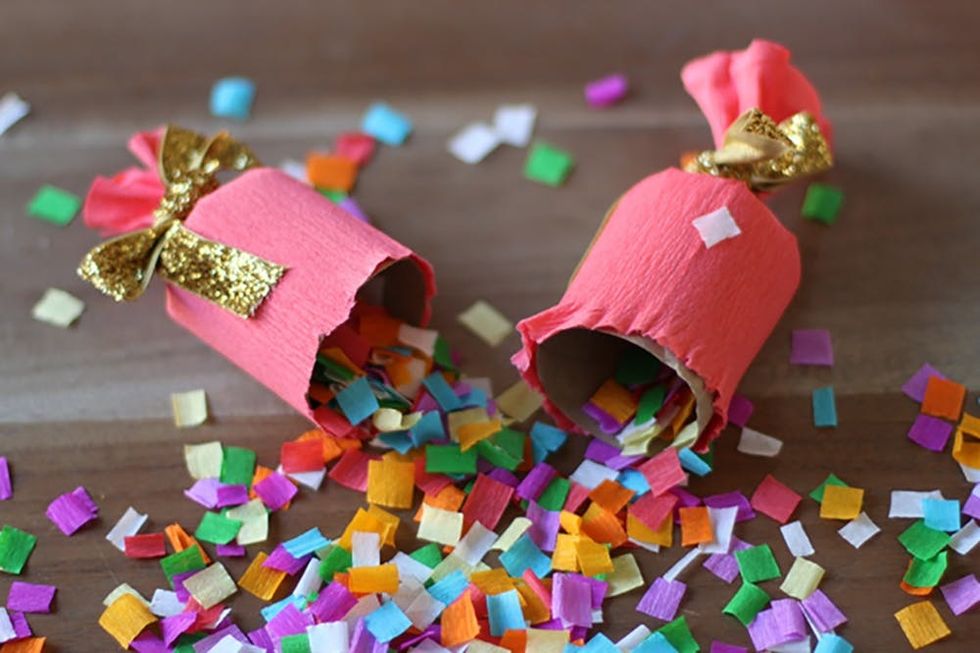 Modern Table: Confetti Name Cards Give your guests a fun surprise with confetti-filled name cards. All you'll need for this DIY is cardstock, tissue paper, confetti, and ribbon. Roll the cardstock into a tube and tape into shape. Add a layer of tissue paper over the cardstock and tie one end closed with ribbon. Fill the tube with confetti and then tie off the other end. Use your hand lettering skills to hand letter your guests name on the front of the confetti popper. Photo via Honestly Yum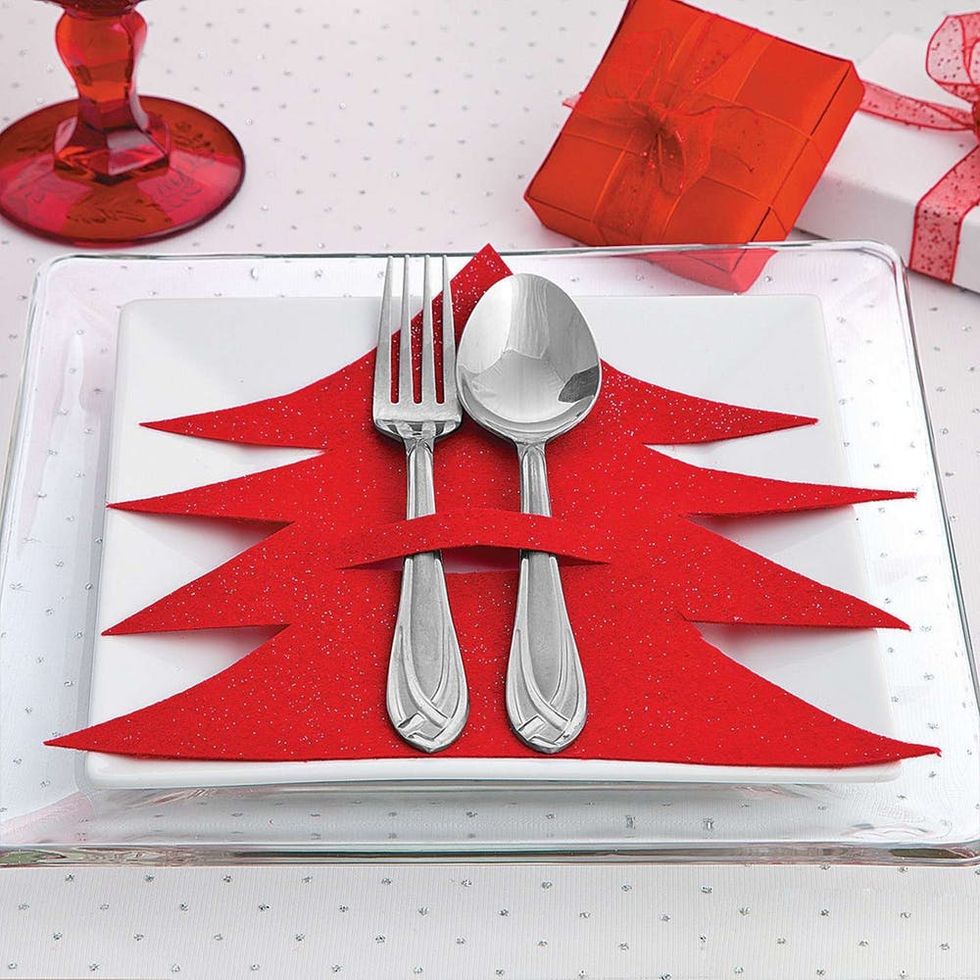 Modern Table: Christmas Tree Utensil Holder Add an extra splash of color to your place setting with these Christmas tree utensil holders. Use a piece of felt to cut out a Christmas tree shape with a slit in the center to hold your utensils.