Trisha Yearwood Brings Her Tasty A-Game to BottleRock
May 29, 2018
Trisha Yearwood claims to have "lost her filter" as she's gotten older (we can confirm her candid storytelling put "tailgating with Trish" at the top of our bucket list), but the celeb certainly hasn't lost one bit of her "American Girl" charm. The country-music-queen-turned-Food-Network-host effortlessly entertained a cheering crowd at the BottleRock Music Festival in Napa during her live cooking demo at the Williams Sonoma Culinary Stage.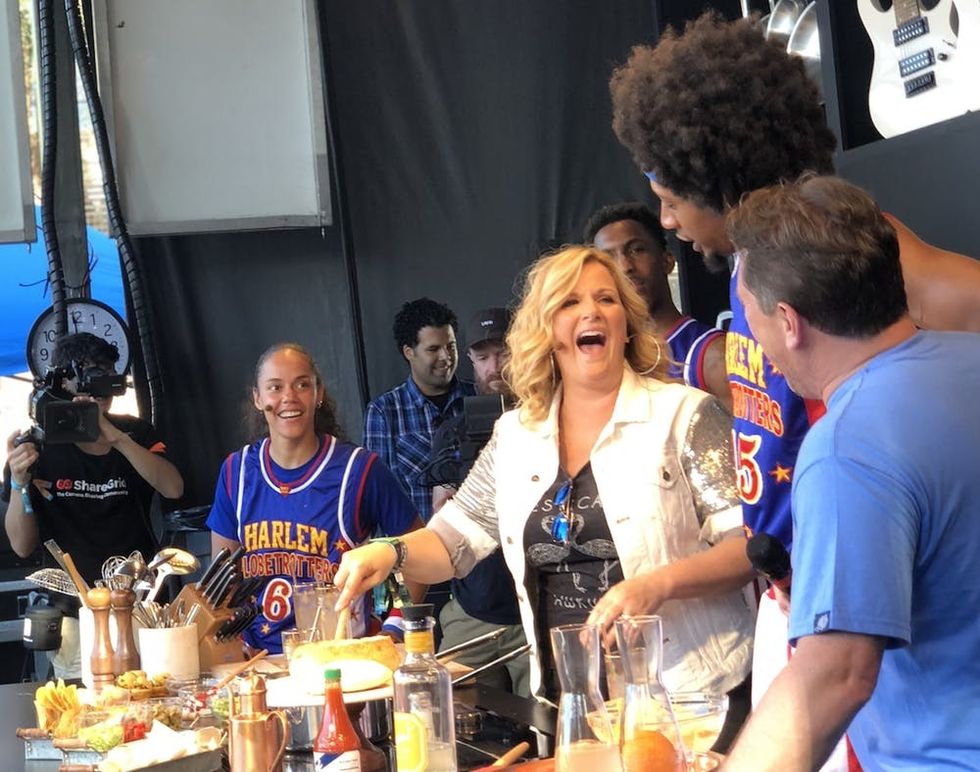 ---
The singer invited along some "high-profile ballers" — the very tall and talented Harlem Globetrotters who appear in the new season of Trisha's Southern Kitchen. But before Yearwood slam-dunked her dishes, she answered questions in the media tent, sharing insights about her life on the road with husband and fellow country icon Garth Brooks plus what to expect from her show's latest season AND her next album: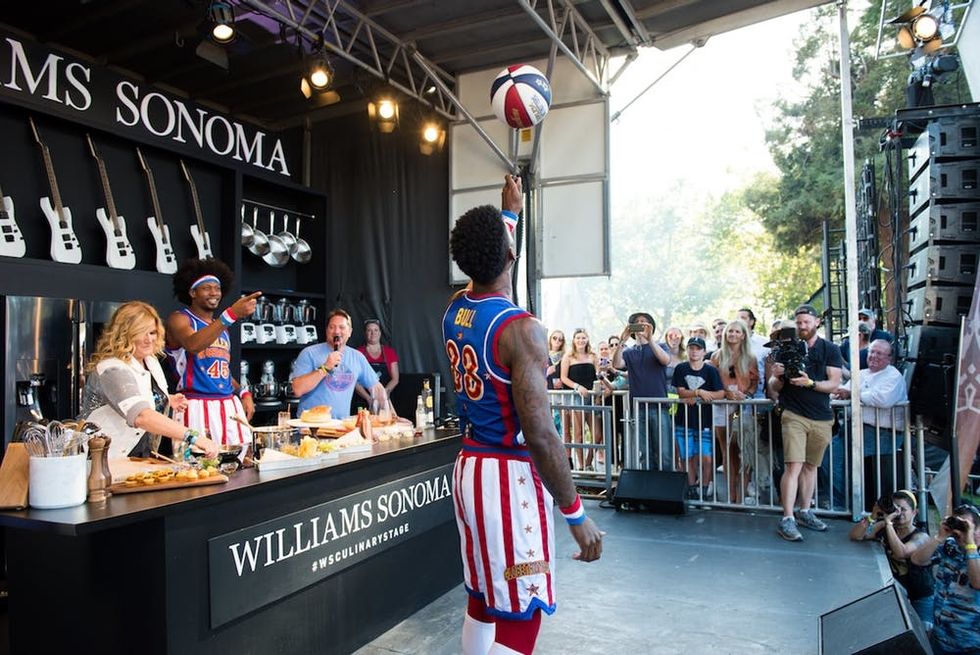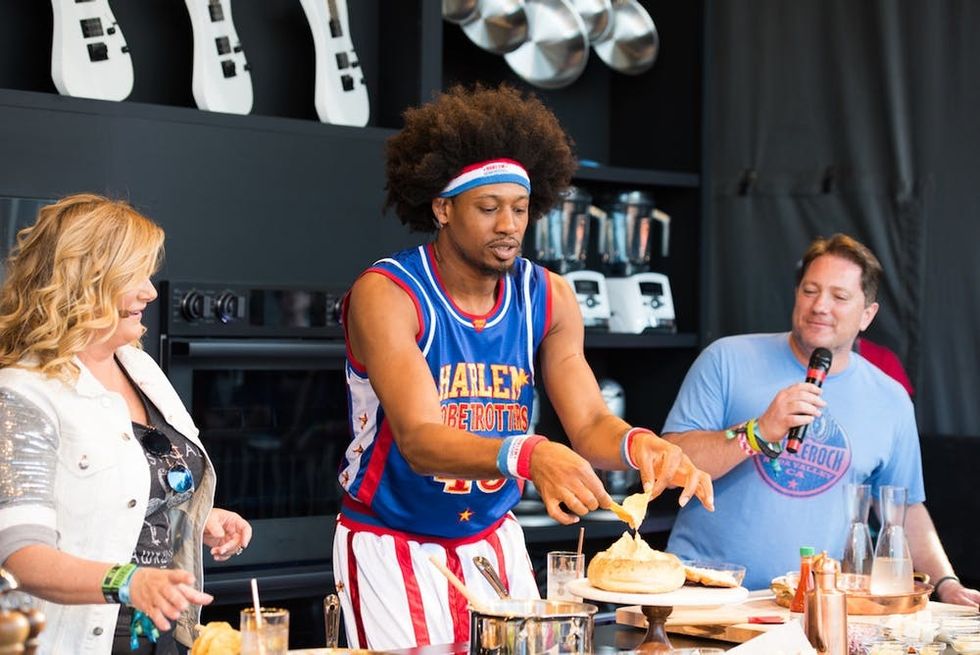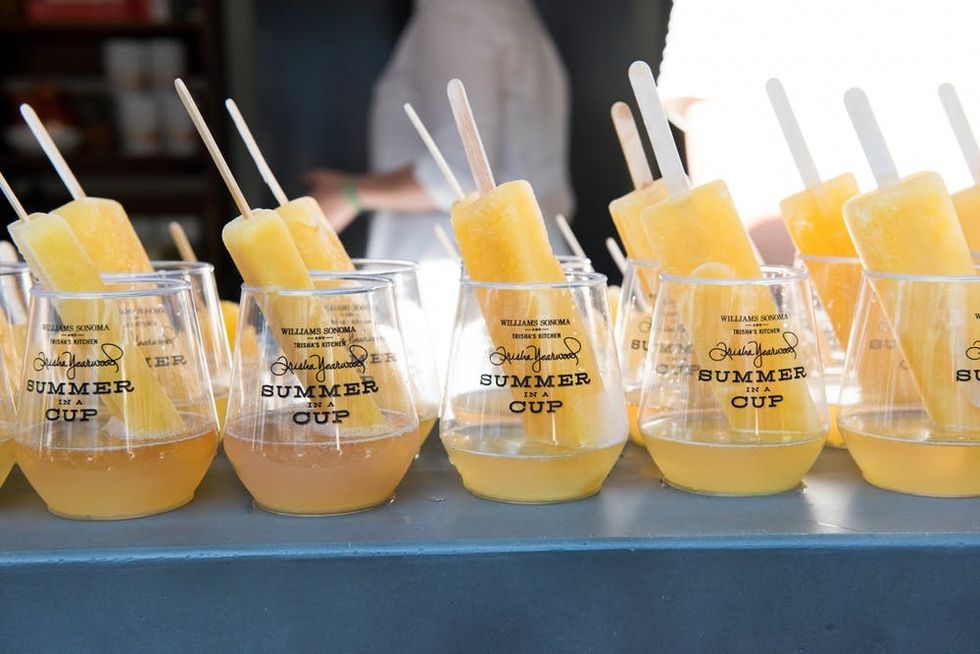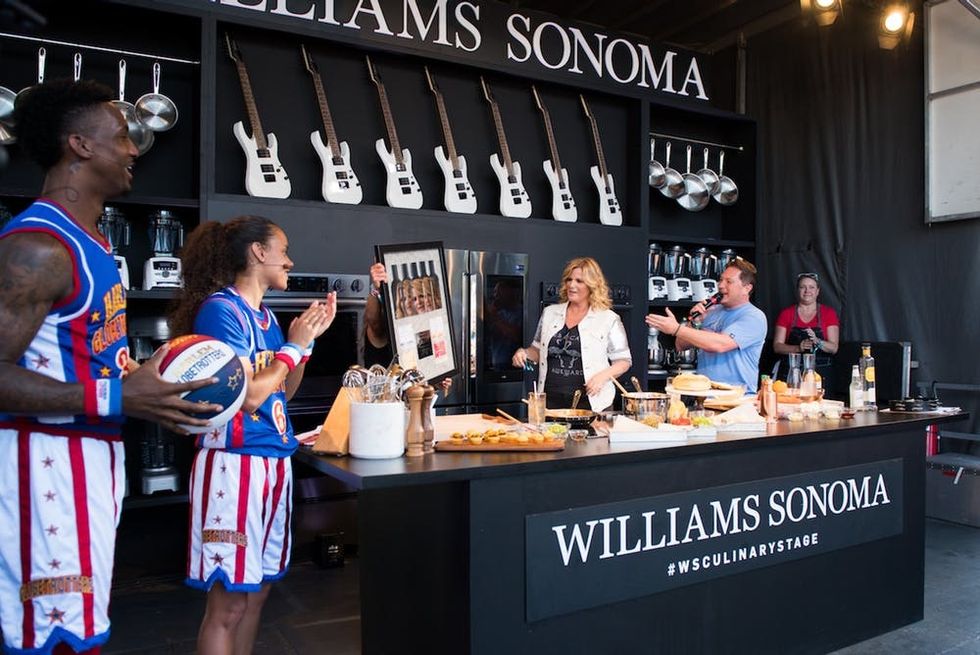 If you're drinking one of Yearwoods's Summer in a Cup, tag us @BritandCo on Instagram.
BottleRock Napa and Williams Sonoma provided media passes for the purpose of this article.
Brit + Co may at times use affiliate links to promote products sold by others, but always offers genuine editorial recommendations.
(Photos via Becca Frucht; Grace Sager and Kassie Borreson / Williams Sonoma)
Becca Frucht
Tumbleweed Queen sharing stories of wild places + people
Food News
If you lack a certain way with words, then perhaps you can rely on showing how you feel this holiday season with an artful greeting card you can make at home! Brit dropped by our crafting studio where we teamed with Camp by Walmart to create a choose-your-own-adventure holiday card tutorial. In the interactive video, it's up to you to decide what type of card you want to make — sentimental, or stylish? Three-dimensional, or keep it simple? After you've selected your design vibe, Brit helps you assemble it all together so your last-min card is ready to send. Get ready to pick up a few new DIY tricks when you watch the video now!
Holidays