Backyard Art FTW: DIY Water Balloon Watercolor Art
Jun 07, 2017
It is getting HOT in herrrrre. And for those of us that aren't swimming in a nice big pool right now, we have three options: Hide out in the safety of air conditioning, bake to a crisp outside, OR get creative with water games!
You've likely seen paint-filled water balloons splattering on canvases to create art (and walls, and floors, and clothing, and really everything the light touches). So, to remedy this incredibly fun yet disastrous activity, we flipped this art project to include regular old water-filled balloons, and watercolor paints (glorious, washable watercolors) secured onto the canvas itself!
Materials and Tools:
large white stretched canvas
watercolor palette (with round, dry cakes of paint)
water balloons
hot glue gun
hot glue sticks
butter knife
Instructions:
Pop out the watercolor discs using the tip of a butter knife.
Hot glue them onto your canvas.
Fill up water balloons and go!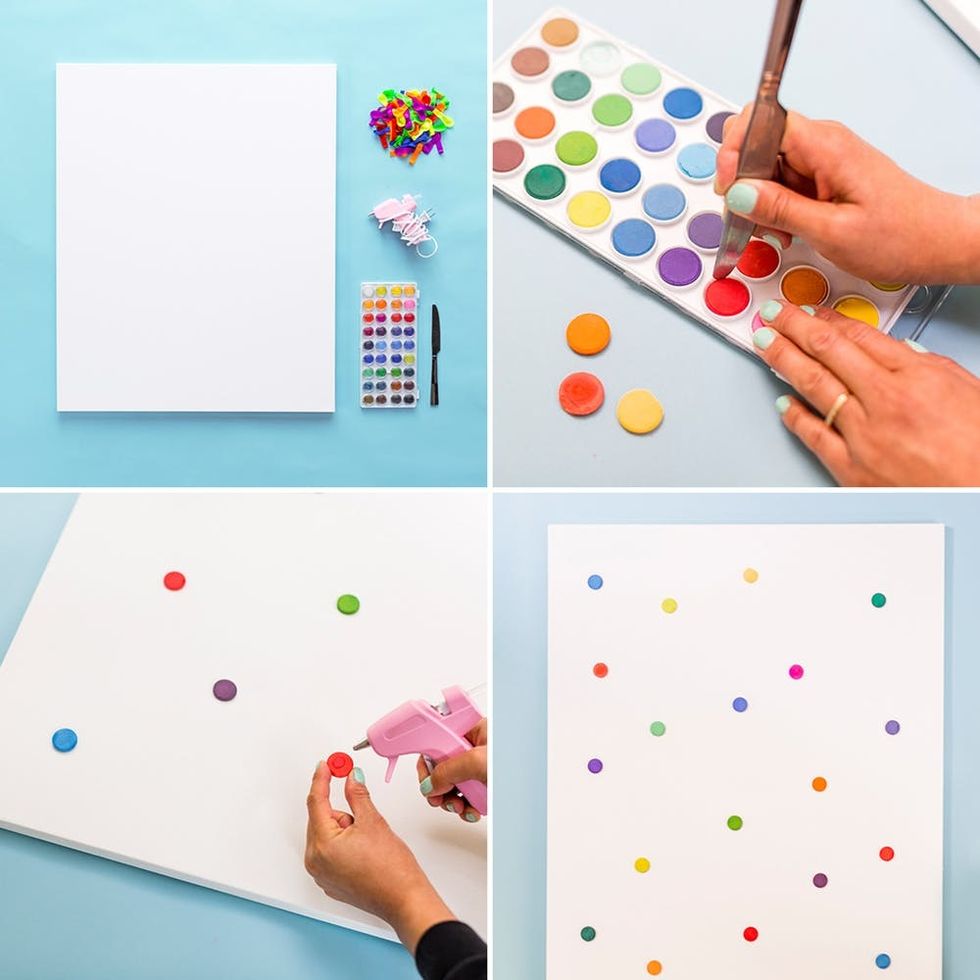 Grab a large canvas, water balloons, and a few art supplies, and let's get this arty party going! Carefully remove the watercolor discs from the palette, using the tip of the butter knife. You'll want to be really gentle, or else they'll crack when trying to remove them. Once you have them out of the plastic casing, hot glue them to the canvas in a random order. Or if you have a creative vision in mind, have at it!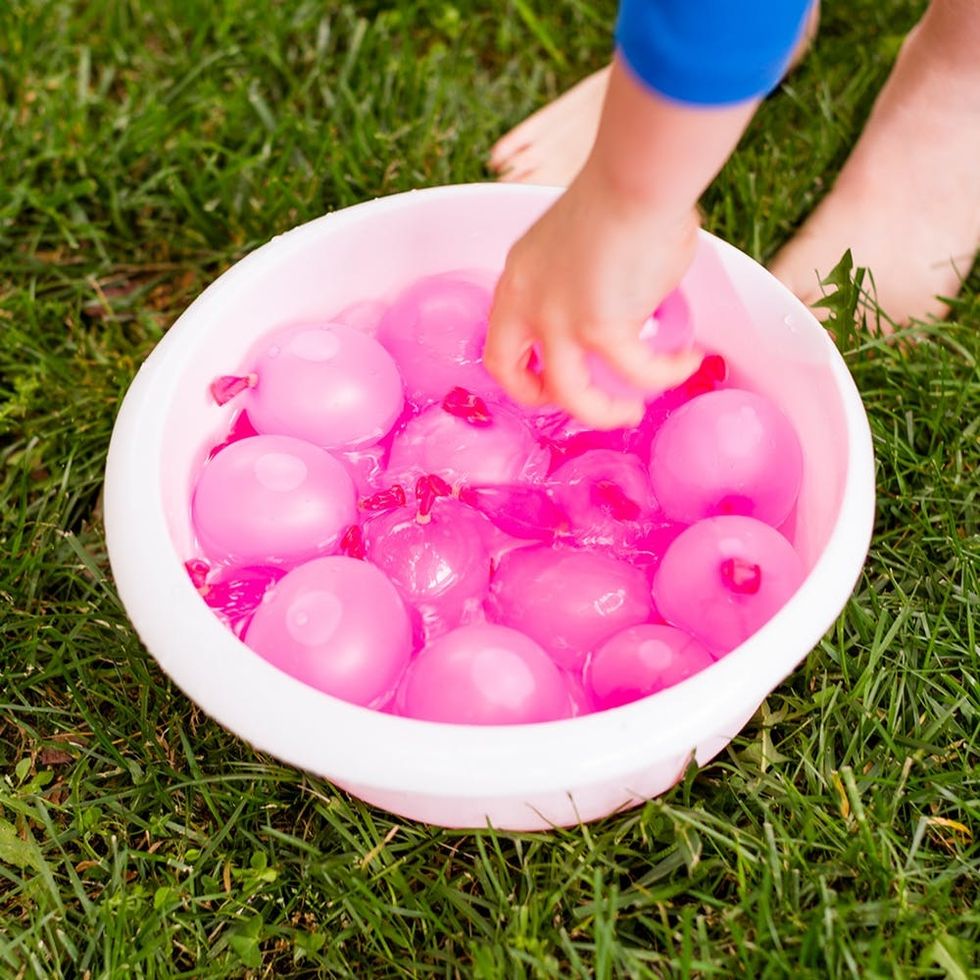 Fill up a bowl of water balloons.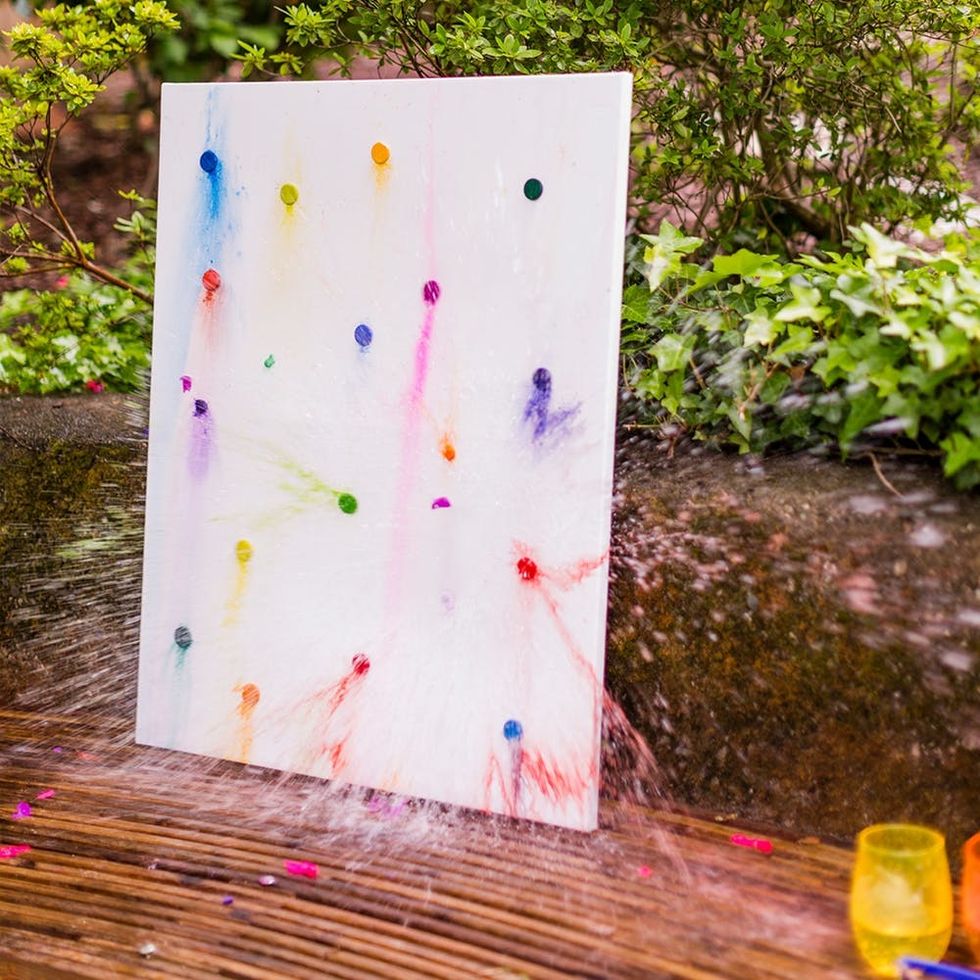 And let 'er rip!! Watch the magic AND art come alive before your eyes.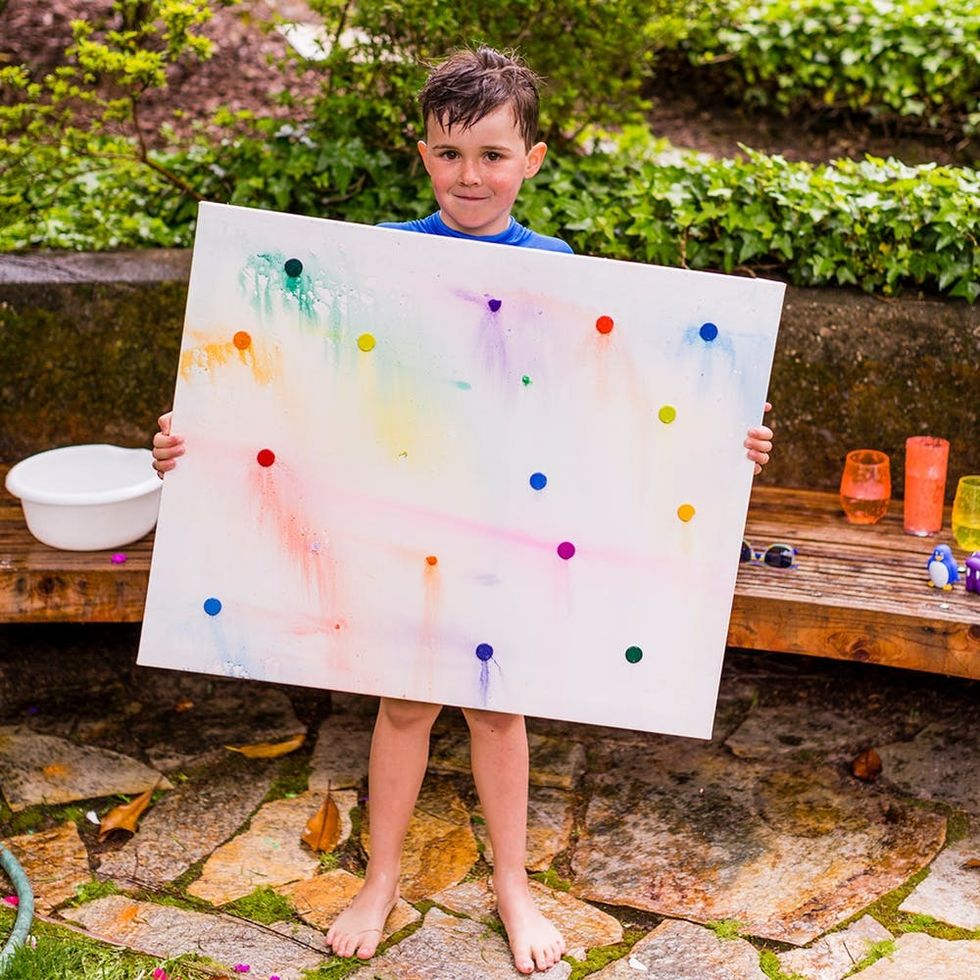 So fun!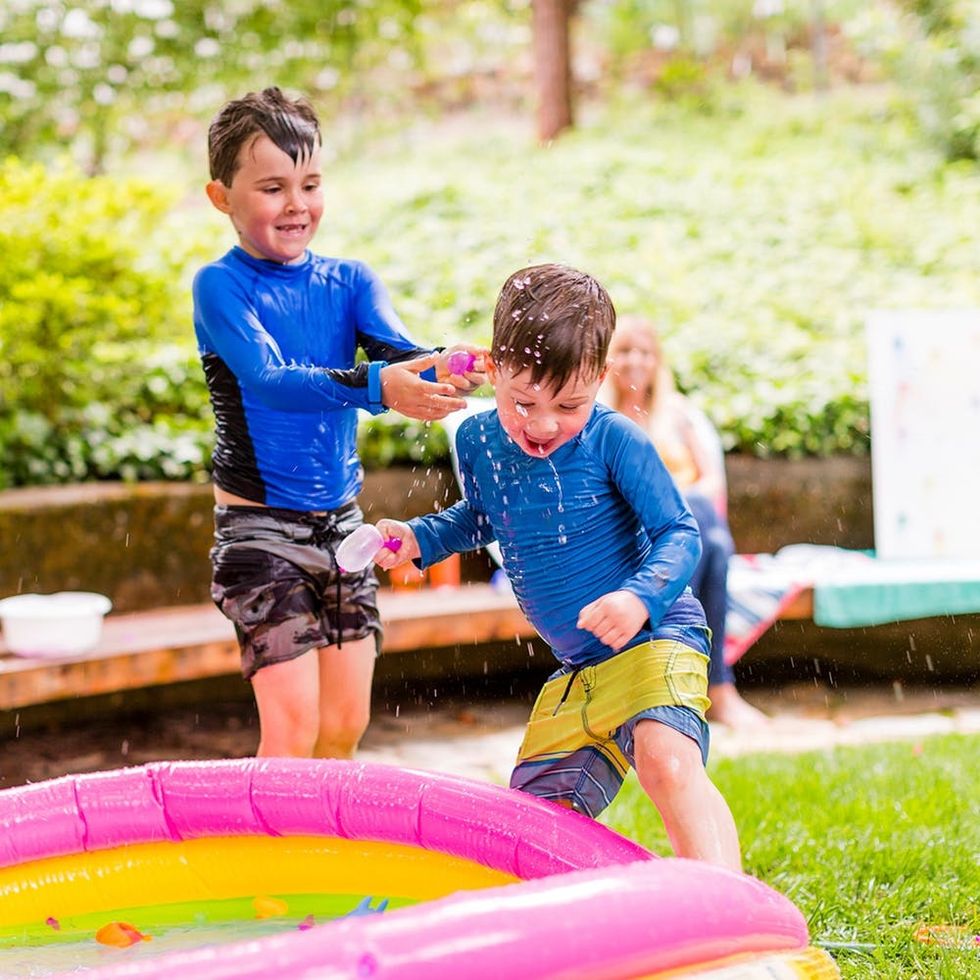 BONUS: Not only will you create a fun watercolor masterpiece, but you can use your leftover water balloons as ammunition against your fellow artists!
This tutorial is being featured as part of a partnership with Scotts. Head to www.scotts.com for more fun ideas for getting creative outside with your kiddos.
This project originally appeared as part of this article.
Anjelika Temple
As Co-Founder and Chief Creative Officer of Brit + Co, Anjelika Temple brings her voracious consumption of all things creative and colorful to DIY projects, geeky gadgetry finds and more. When she's not DIY-ing her heart out, you'll find her throwing dinner parties with friends or adventuring with her husband David, their daughters Anokhi and Indira, and their silly dog Turkey.
Moms