7 Ways to Skip the App and Meet People in Real Life
Apr 05, 2017
The more Tinder success stories we hear, the more we're convinced that dating apps are awesome (if not necessary) catalysts when it comes to finding relationships. While online dating certainly has its advantages, it also sometimes entails having to gracefully ghost people — or worse, be ghosted yourself. That's where we need a reminder that real, face-to-face interactions are just as good a tool for meeting people, whether for friendship or romance. We're not telling you to try your pickup lines at the nearest cat café, but we are saying that these seven tips might help you swipe right in real life.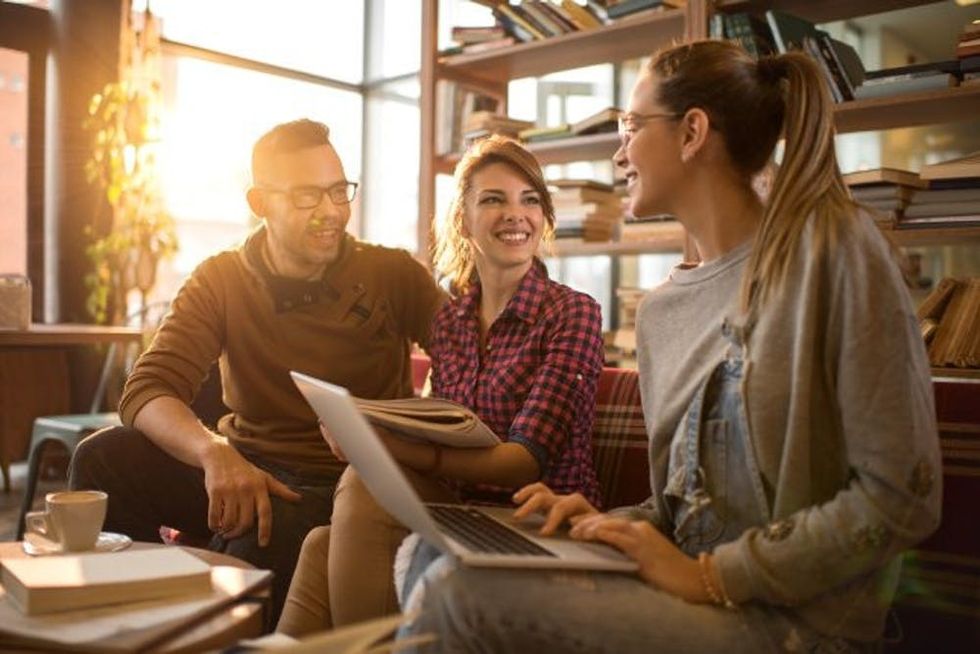 ---
1. Get involved outside of work. It's true: Workplace romance is alive and well! That said, seeing the same people and only the same people every day doesn't exactly do wonders for expanding your love life. Find an activity you can do weekly (or even monthly) that involves more than the same people you usually spend time with. A recreational sports team, interest-based club, or other organized social group will expand your horizons among people who share your passions.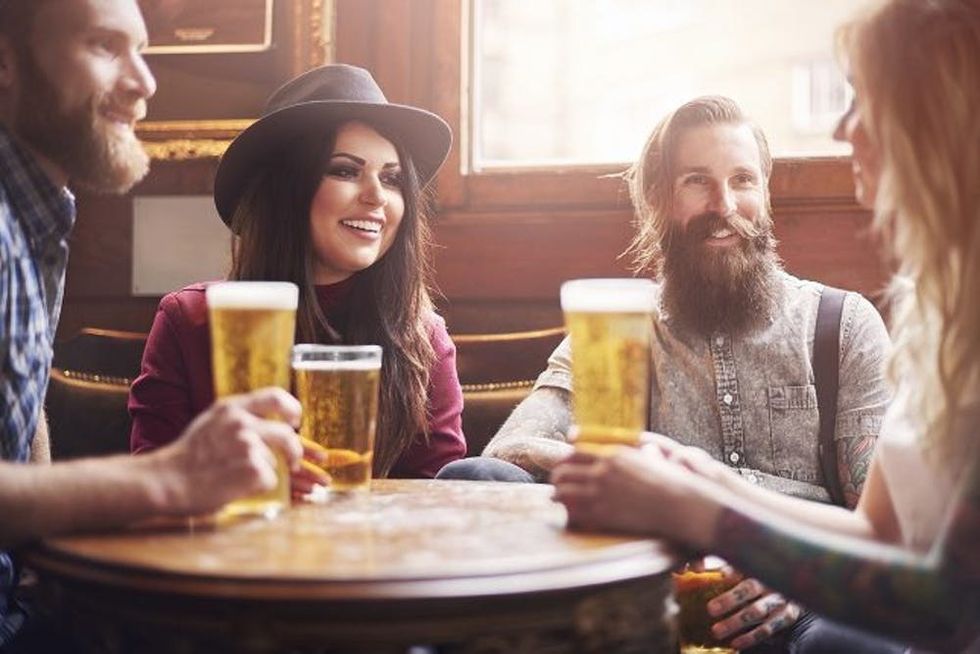 2. Ask your good friends. You probably already have awesome besties. While their main purpose is to, well, be your friend, don't be afraid to tap into your friends' networks for potential mates. After all, they know you best! If the idea of a blind date sounds intimidating, your BFF can even do some low-pressure matchmaking by organizing a shared group activity — like a brunch, afternoon movie, or game night — to give everybody a chance to get to know each other.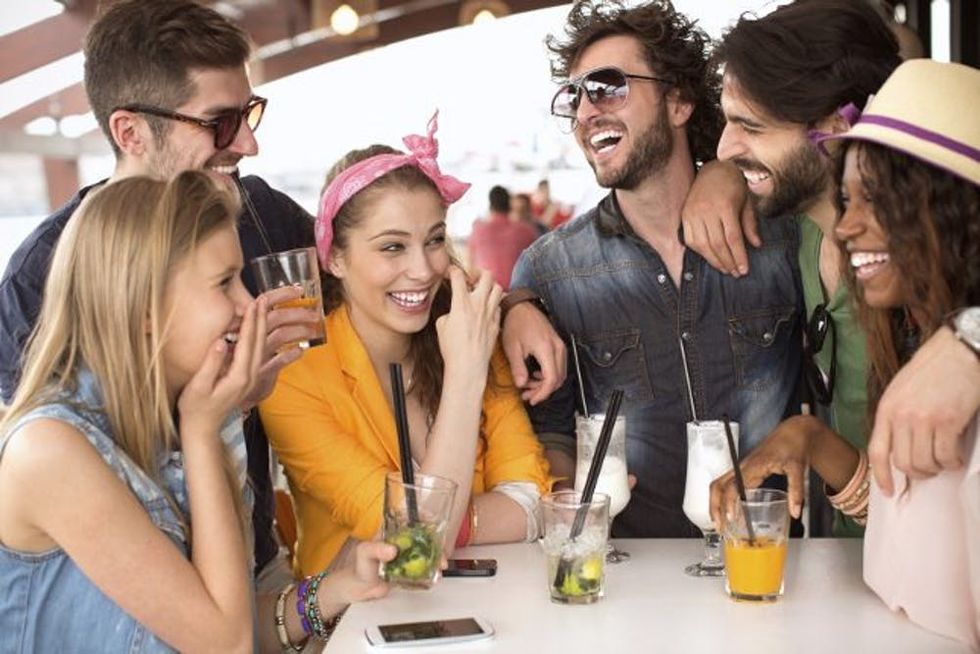 3. Make good friends of other genders. Whether you have a million guy friends or consider your brother your go-to, expanding your circle of close friends beyond women helps you out in a couple of ways. For one, folks other than your gal pals will have more friends of whatever gender (or genders!) you're interested in, which means more people they can set you up with. On top of that, someone with a different perspective can have great advice about where to find and how to win potential friends or partners.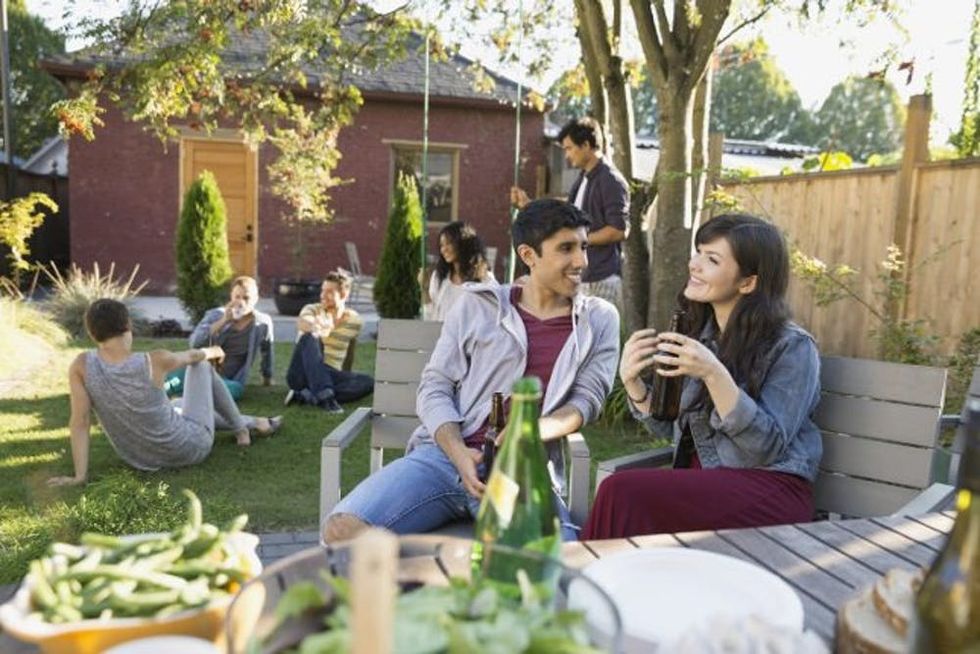 4. Take social risks. When being introduced to a social situation such as a new organization or group of friends, push yourself to make connections to different people instead of just clinging to the ones you already know. This doesn't mean you have to meet everyone — especially not all at once. If you're more on the introverted side, challenge yourself to interact with just one new person when you're in an unfamiliar setting.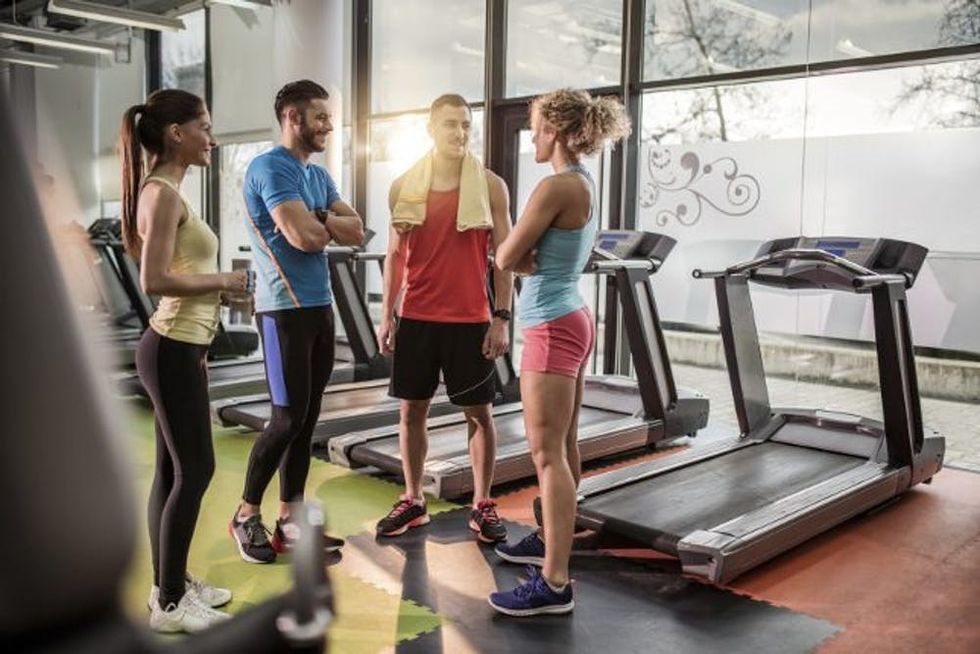 5. Physically step out of your comfort zone. The way to put yourself in a good position for these new interactions is by moving outside of the same old circles you've worn a rut into. Go to a park you don't normally visit; take a new exercise class; tour a museum you've been dying to see. No matter where you go or what you do, you'll be among new people who, chances are, are putting themselves out there too.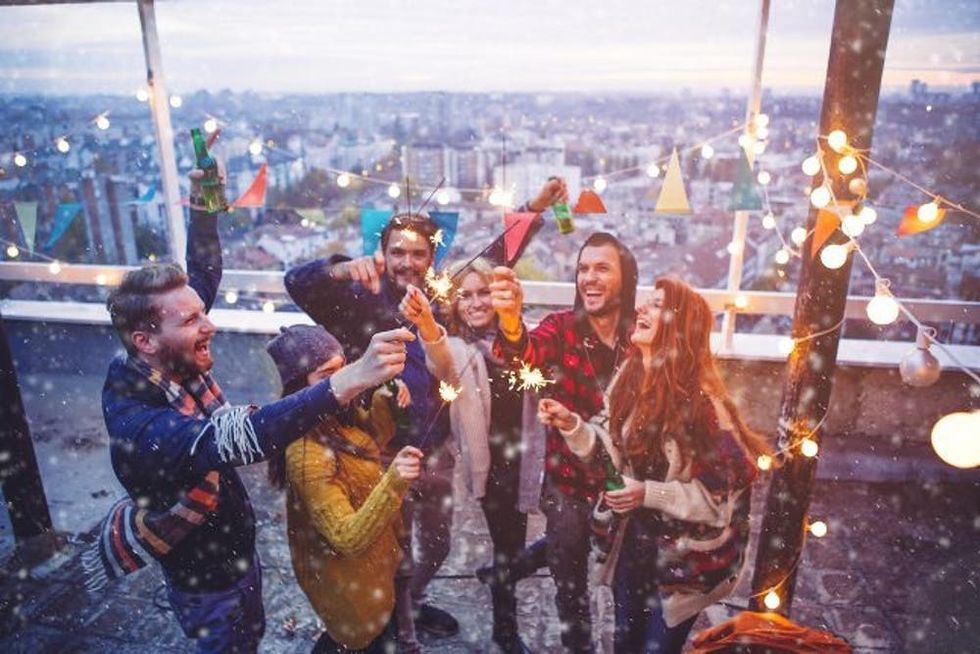 6. Invest your time in things you love. Getting involved in anything is awesome. However, if you're purposeful about the way you spend your time, you'll be even more likely to find people who are interested in the same things as you. For example, when you volunteer for a cause you really care about, you can expect to meet others who also care deeply about it. No matter what you choose, you'll be sure to have at least that one important thing in common with the people you meet there.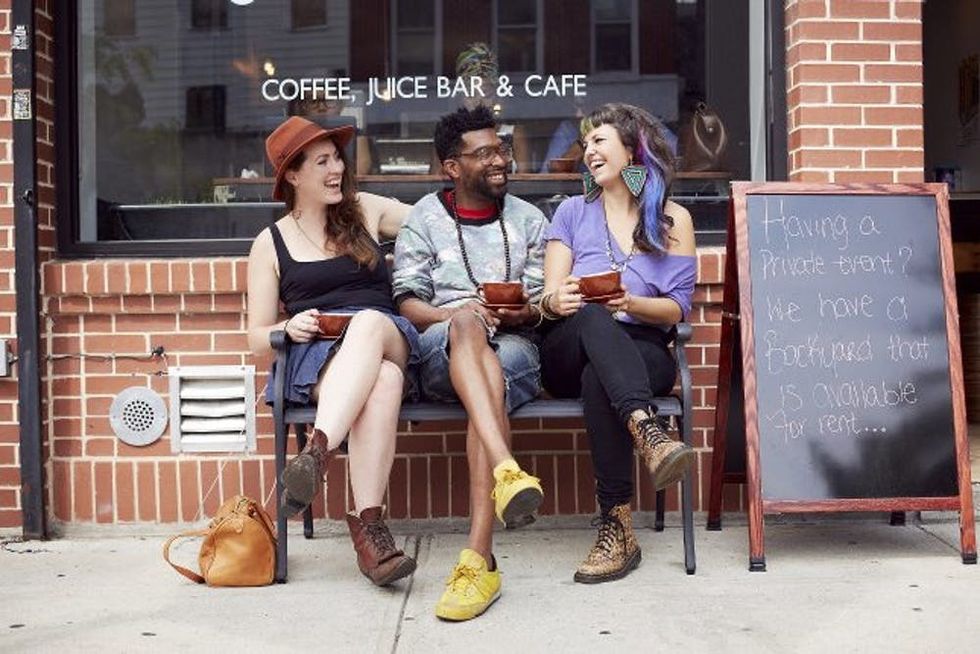 7. Know that it doesn't have to involve a bar. It's easy to associate putting yourself out there with literally going out, in the social sense. If bars are your jam, that's awesome. But keep in mind that you don't necessarily have to find your next partner or best friend while hitting the town.
How do you meet new people? Let us know @BritandCo!
(Photos via Getty)
Gabrielle Gresge
Gabrielle Gresge is a Chicago native and journalism student at the University of Missouri. While not chasing deadlines, she enjoys giving campus tours, exploring her new home, and missing her old one. She loves to write about these experiences in her own handwriting at
gabriellegresge.wordpress.com.