How to Choose the Right Music for Every Part of Your Wedding Day
Jun 20, 2015
Music can make or break the mood of any event, especially a wedding. Many couples get wrapped up in the traditional songs, which can be classic or turn cheesy. Then there's the other side of the spectrum where your girl RiRi plays for three straight hours and Grandma is left crying for Frank Sinatra by the end of the evening. It is important for the couple to keep in mind the audience (your guests), your location, your own personal music taste and the hired musicians' or DJ's own skill set. We at Brit + Co like to help you with *all* kinds of DIY wedding ideas, so below are a few general guidelines to follow when selecting the music for each moment of your wedding day + a few of my favorite songs to consider adding to your playlist.
---
Before the Ceremony
Think about the mood you're trying to achieve during your ceremony. Is it serious or light-hearted? The music playing while guests are arriving and taking a seat should set the mood for the ceremony. Choose up to three songs to play about 10 minutes before the ceremony starts. Some of my favorite ceremonies have featured a sting quartet or solo violinist. (Photo via Lauren Louise Photography)
Listen to This: "Best Day of My Life," Vitamin Sting Quartet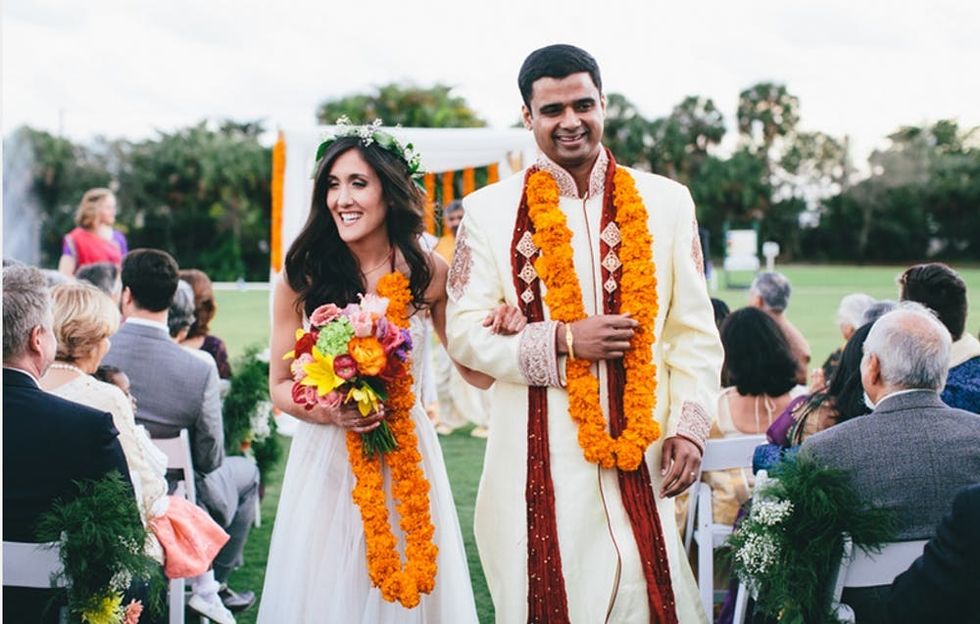 Ceremony
Music during the ceremony is primarily played during the processional and the recessional. These are two pretty MAJOR moments during your wedding day! If you have live musicians playing for these moments, ask them to create a reprise of the song you've selected to walk down the aisle to. It will create a nice cohesion and tell a full story musically. (Photo via Lauren Louise Photography)
Listen to This: "All of My Days," Alexi Murdoch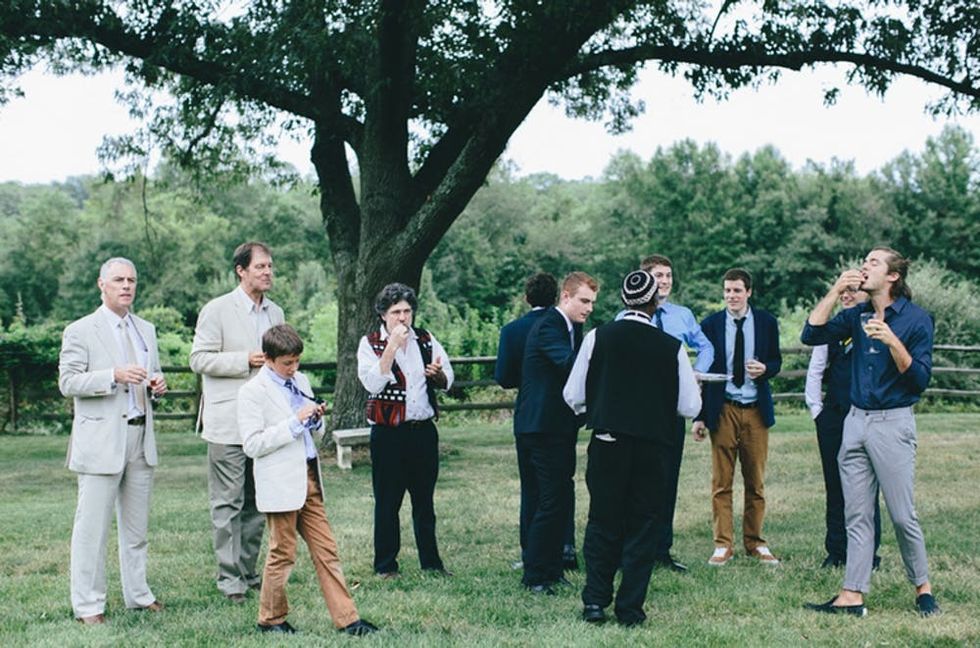 Cocktail Hour
Consider what you like to listen to while eating dinner or having a few casual drinks with friends. Also, keep the location of the cocktail hour in mind — is it outdoors or inside a small room with a big echo? If it is inside a noisy area, consider music that is mostly instrumental. If it is outdoors, and the music's lyrics can be easily heard, consider music that livens the mood and generates conversation and laughs. (Photo via Lauren Louise Photography)
Listen to This: "Big Parade," The Lumineers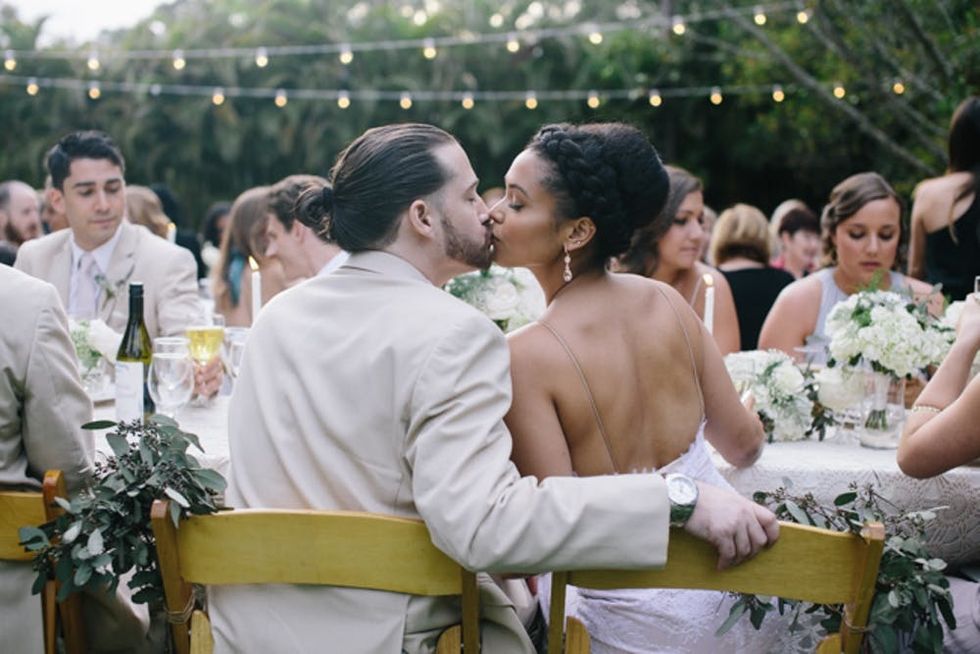 Reception
Choose songs that are relaxed and allow guests to enjoy their meal before busting a move on the dance floor. During this time, guests will usually want to make their toasts to the couple. By selecting songs that are light in lyrics and less popular than Katy Perry, you can typically ensure you won't stop someone mid-jam session when the Best Man is ready to make his speech. (Photo via Lauren Louise Photography)
Listen to This: "Fly Me to the Moon," Frank Sinatra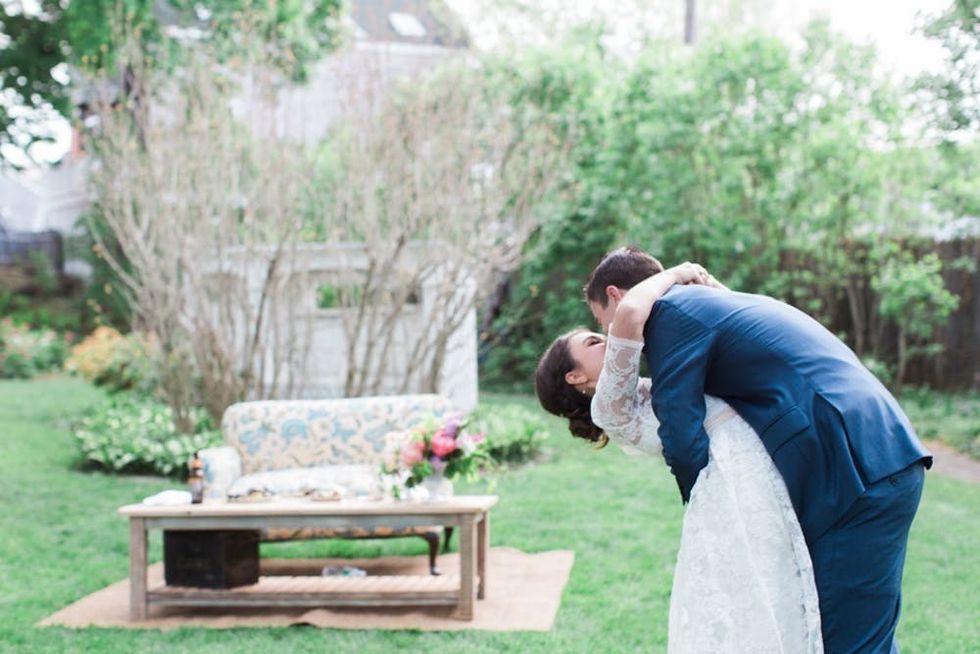 First dance
If you've hired a live musician or band to play your first dance song, ALWAYS ask them for a few songs already in their songbook. I normally recommend choosing a song your band is comfortable playing because you'll get the best performances this way. With a live band or DJ, it can be a good idea to condense the song to about a minute and thirty seconds or less. This will keep the moment special and guests involved in it, rather than munching on their plate of food. (Photo via Lauren Louise Photography)
Listen to This: "The Girl," City and Colour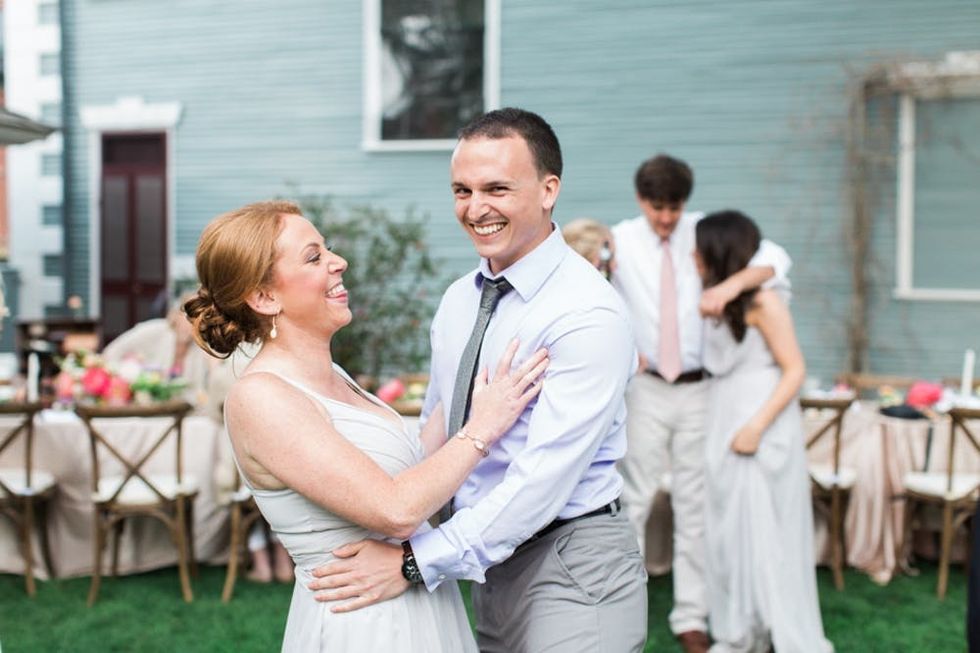 On the Dance Floor
This is where the REAL fun begins. Pick songs that are upbeat and in line with the type of party you're looking to throw (party in da club or barn stompin'), and also mix in a few slow dances for the lovebirds on the dance floor. During the rehearsal dinner or on your RSVP card, have your guests submit a few of their favorite songs. It is a fun activity for your guests and you'll end up with a diverse playlist everyone loves. (Photo via Lauren Louise Photography)
Listen to This: "I Will Wait," Mumford and Sons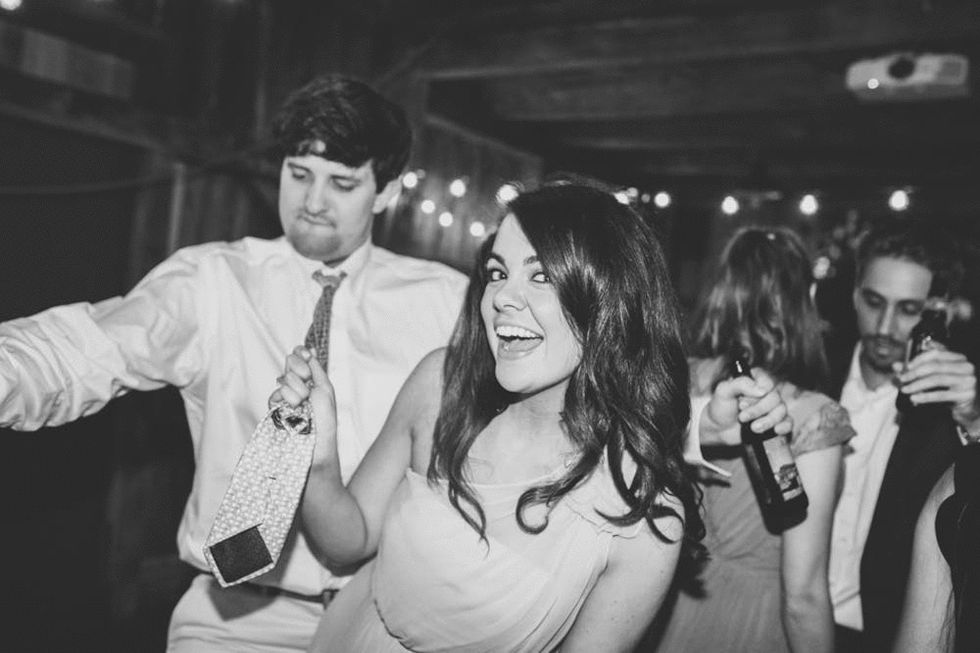 Last Song
Make sure your guests are leaving with a smile on their face and their eardrums in tact! I've found the best last dance songs are easy to sing along and dance to. Get everyone on their feet one last time and soak in every moment before it ends. (Photo via Lauren Louise Photography)
Listen to This: "Marry You," Bruno Mars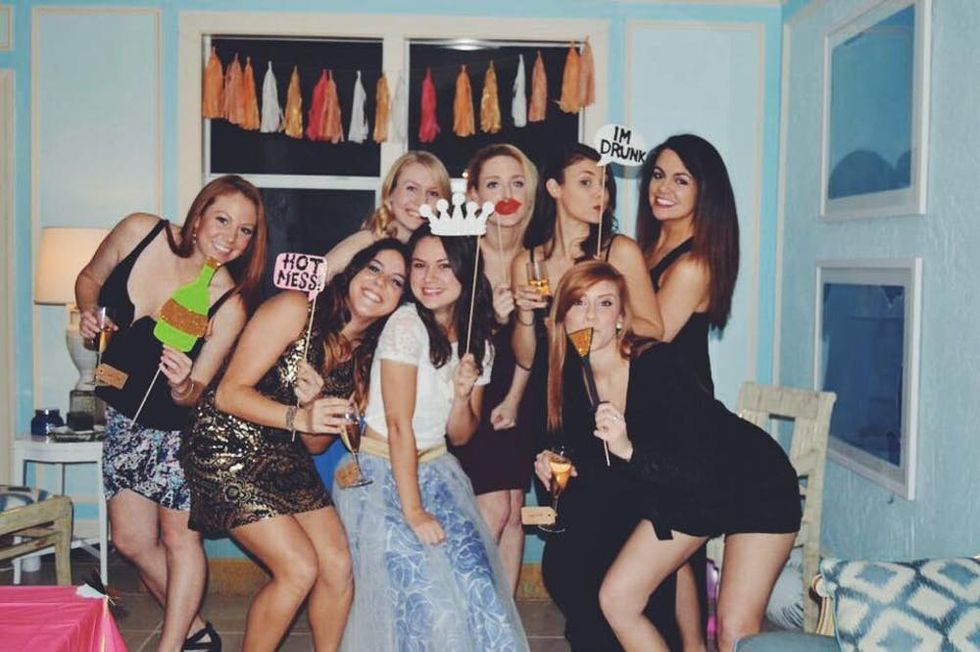 The After Party
If you're hitting up a local bar for your after party, they will have the music situation covered. But if you're having your wedding party over to your penthouse suite for a nightcap, you may want to pick out a few songs or at least one solid Pandora station. An after party is a great opportunity to spend some final moments enjoying the company of your closest friends and family after the rush of the day. (Photo via Jenny Does Weddings)
Listen to This: Fleetwood Mac Pandora Station
What songs will you add to your wedding day playlist? Tell us in the comments below!