10 Tips for Taking Your Baby or Toddler to Disneyland
Jul 07, 2016
In my book, a child is never too young to enjoy the "happiest place on earth." Sure, they might be too little to ride Splash Mountain, go on an adventure with Indiana Jones or scream their way through Space Mountain, but there's still plenty for babies and toddlers to see, experience and even enjoy at Disneyland. To make the trip rule, you just need a plan. So to prepare, follow our tried-and-true tips for taking your little ones on their first visit to the most magic of kingdoms.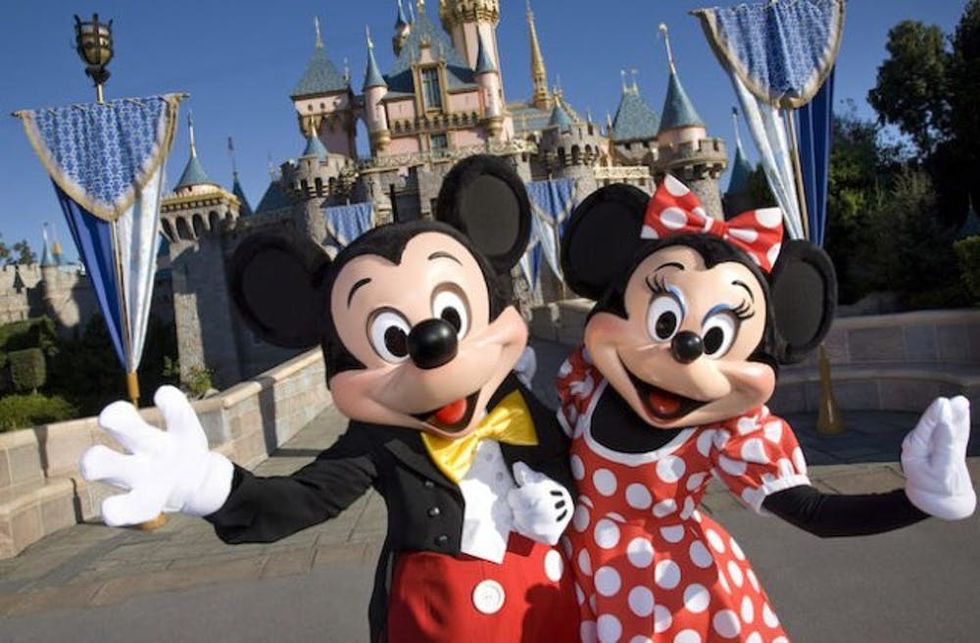 ---
1. Babies go for free! Yes, that's right. If your offspring is two or under, you don't have to buy them a ticket. Once they hit the age of three, then you'll need to purchase one (at the discounted child rate that is good until they turn age 10).
2. Stay in the Disney bubble. Yes, we know that the Disneyland Resort Hotels are a bit more spendy then other Anaheim options, but it is SO WORTH IT — especially if you have a baby. When staying at the Disneyland Hotel, the Grand Californian or the Paradise Pier Hotel, you can easily escape from the parks for naptime, downtime or for feedings. Plus, the hotel rooms all have portable cribs in the closets and Disney cartoons on tap 24/7. (Photo via Disneyland Resort)
3. Make sure you know where the Baby Center is. At Disneyland, the Baby Center is located on the east side of Main Street. In their shop, they have almost everything you'll need if you forgot or ran out of something, including formula, baby food, juice, diapers, wipes, sunscreen, over-the-counter medications and pacifiers. For nursing mamas, they have a row of private nursing rooms with comfy chairs. Plus, they have changing tables, a feeding area with high chairs (with a kitchen with a microwave and sink) and a chill-out spot with a TV (to keep the older kids busy).
4. Yes, you can totes take them on rides. Well, not all of them. There are height restrictions on many of the attractions, but there are still plenty that you can take your tiny people on, including Dumbo the Flying Elephant, It's a Small World (Mary Blair OMG!!!), Jungle Cruise, the Many Adventures of Winnie the Pooh, King Arthur's Carousel, the Enchanted Tiki Room and Toontown (little ones love Minnie's house). (Photo via Disneyland Resort)
5. Nurse in a happy place. If you don't want to nurse in one of the rooms at the Baby Center, there are plenty of areas you can go to sit, relax, enjoy the view and get your feeding on. A few places include: downstairs at the Hungry Bear Restaurant, where there are oodles of tables and chairs, in a seat on the Mark Twain steamboat (which is currently docked), on one of the benches in the hub by the statue of Walt Disney and Mickey Mouse, or at the Enchanted Tiki Room show (which lasts about 15 minutes).
6. Rent a ride. If you don't feel like lugging your stroller with you, Disneyland has some you can rent for the day. Done and done!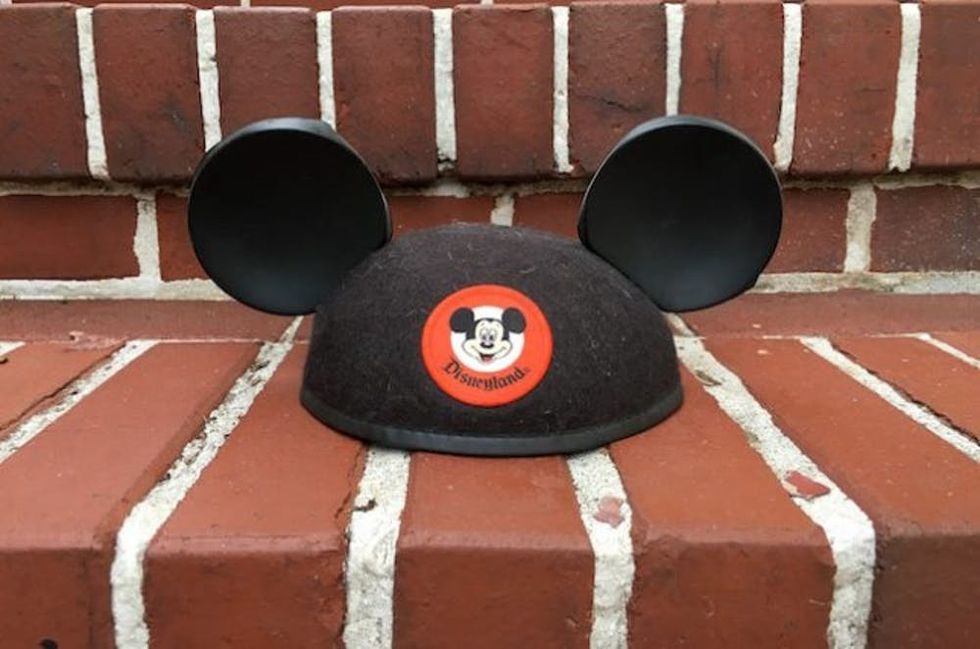 7. Bestow upon them their first set of Mickey ears. Make it extra special by getting their name embroidered on it, 'cause you GOTTA.
8. What if you want to ride the big kid rides? There's a workaround for that — enter the Rider Switch card. Saunter up to one of the lovely cast members working the front of the attraction and ask them for a Rider Switch card (it's best to have your baby with you, so they see you're serious). Then, while part of your party stays with the wee one, the others will take their spin on the attraction, and then on their return, they can watch the baby while you (and two others) head to the Fastpass lane, show your Rider Switch card and skip the huge lines. This way you don't have to miss out, even with a baby in tow.
9. Get ready for holiday card season and get that photo with Mickey Mouse. Trust me, even though it might not make the card cut, you'll want that pic of your baby with the main mouse.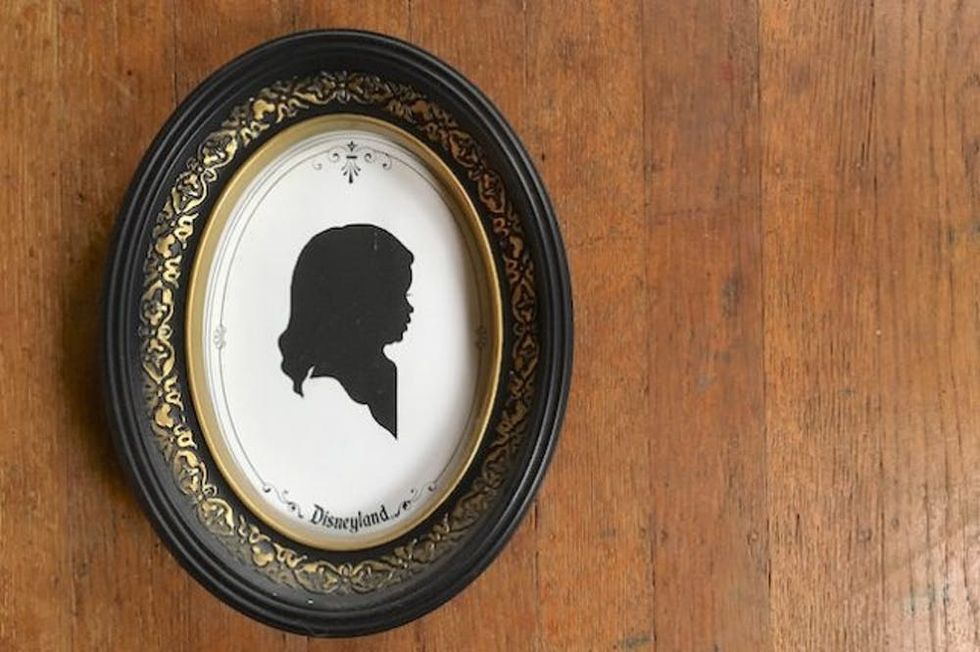 10. The best souvenir value is also so crazy sweet! Swing by the Silhouette Studio on Main Street for a hand-cut silhouette of your child. For just $9.99, the artists will take their tiny scissors and snip away to create an incredibly adorable portrait of your offspring.
Are you thinking of taking your tot to Disneyland soon? Tweet us @BritandCo and let us know!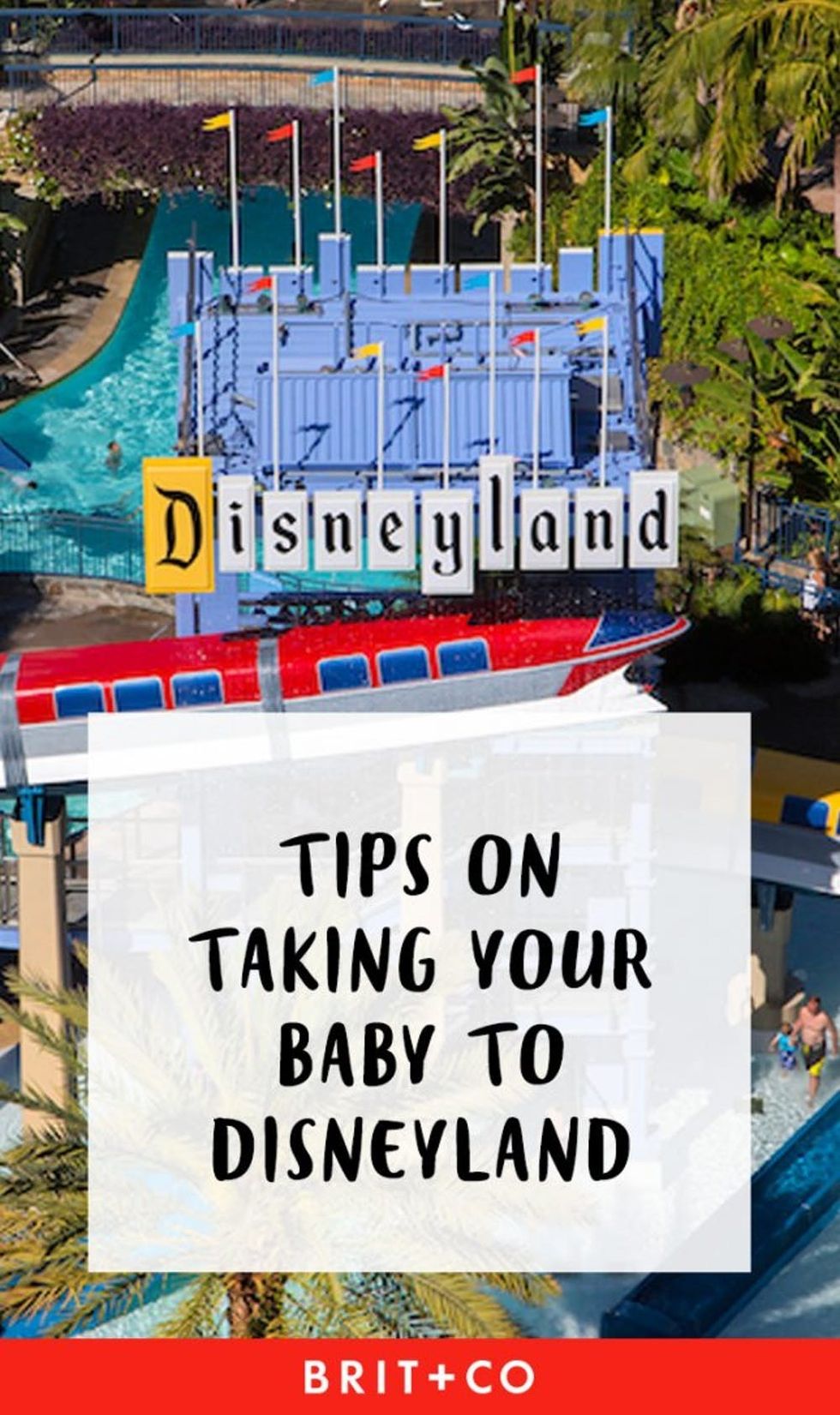 (Featured photo via Disneyland Resort)
Sunny Chanel
Sunny Chanel is a freelance writer as well as the founder of the whimsical site Wonder and Company. When this proud San Franciscan isn't writing, working on her fixer-upper or doing crafts, she is playing dress up with daughter and planning her next trip to Disneyland.
Travel