9 Adulting Lessons Our Fave Holiday Movies Taught Us
Dec 22, 2016
Sometimes it feels like the magic of the holiday season is reserved for kids only, even in the movies. Many of our favorite Christmas classics are all about Santa Claus, his reindeer and the grumpy adults who don't believe in them. We still want to catch all our favorite seasonal flicks before the year is over, but we're definitely not ready to be in the same category as all of those grinchy grown ups on the screen. There are actually plenty of adulting lessons packed into our fave romantic holiday films and Hallmark Christmas movies, which is the perfect excuse to curl up with any one of these classics (and a mug of boozy hot chocolate, since we're adults, obviously).
---
Family comes first.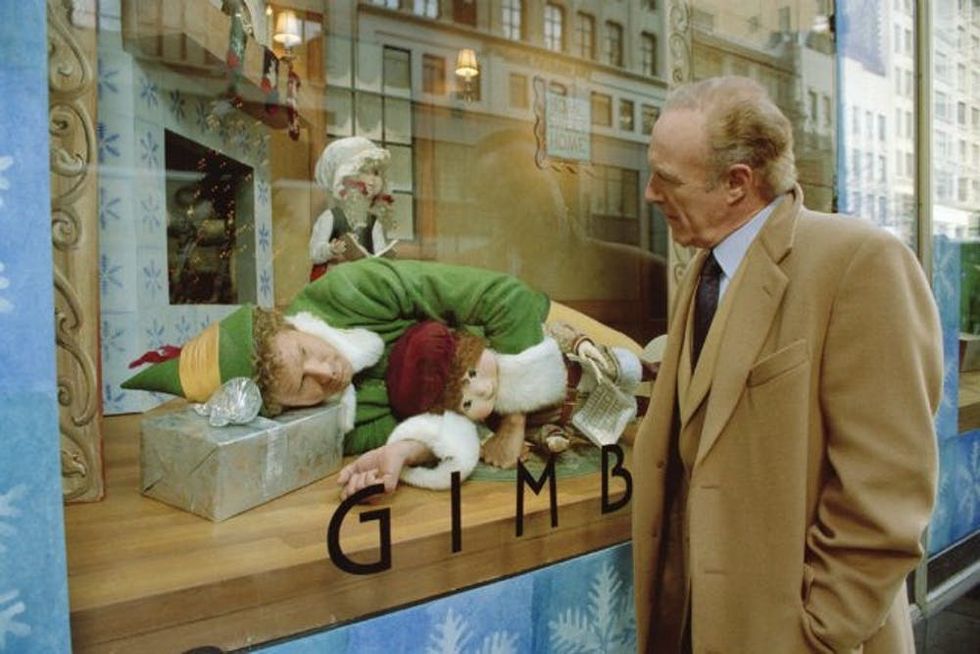 Elf, but perhaps the most serious lessons can be taken from Buddy's dad Walter, the most serious character in the movie. Walter spends most of the movie fighting against the joyful spirit of the season, choosing instead to bury his head in work, even at the expense of his family. For Walter, it takes an encounter with Santa's sleigh in Central Park to learn to embrace the holidays, so take a hint from him: Remember to prioritize loved ones at Christmastime — and all year 'round. (Photo via Warner Bros)
It's okay to be a misfit.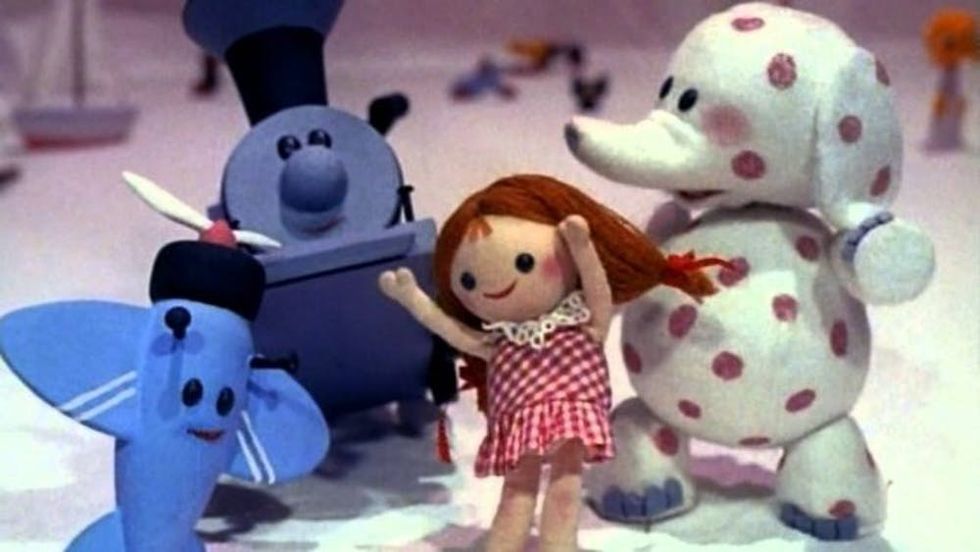 Rudolph the Red-Nosed Reindeer, the Island of Misfit Toys doesn't get nearly enough screen time. In the hurry to "adult," it's a lot easier to simply fit in with friends, coworkers and family members, but that shouldn't always be our default. The Island of Misfit Toys is a great reminder that we should all celebrate our differences of style, opinion and lifestyle, no matter how grown-up we are. After all, our favorite reindeer, Rudolph, was a misfit too. (Photo via Rankin/Bass Productions)
Everyone has baggage.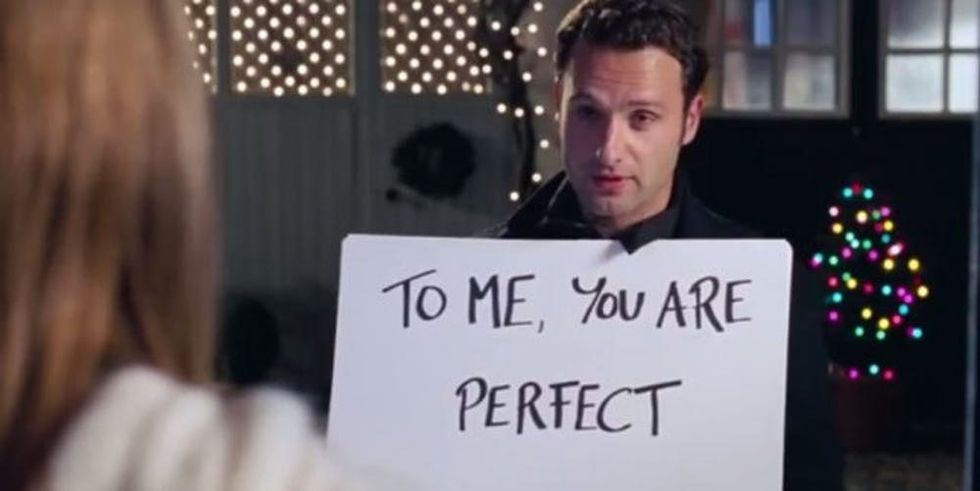 Love Actually is that there's so much more to each person and plotline than meets the eye. The other characters don't know right away that Sarah's dealing with a mentally ill brother or that Mark is desperately in love with his best friend's new wife. All of these secrets are a good reminder that our fellow grown ups are almost always dealing with a challenge totally unknown to us. So let's all cut each other a little slack. (Photo via Universal Pictures)
Go ahead and indulge.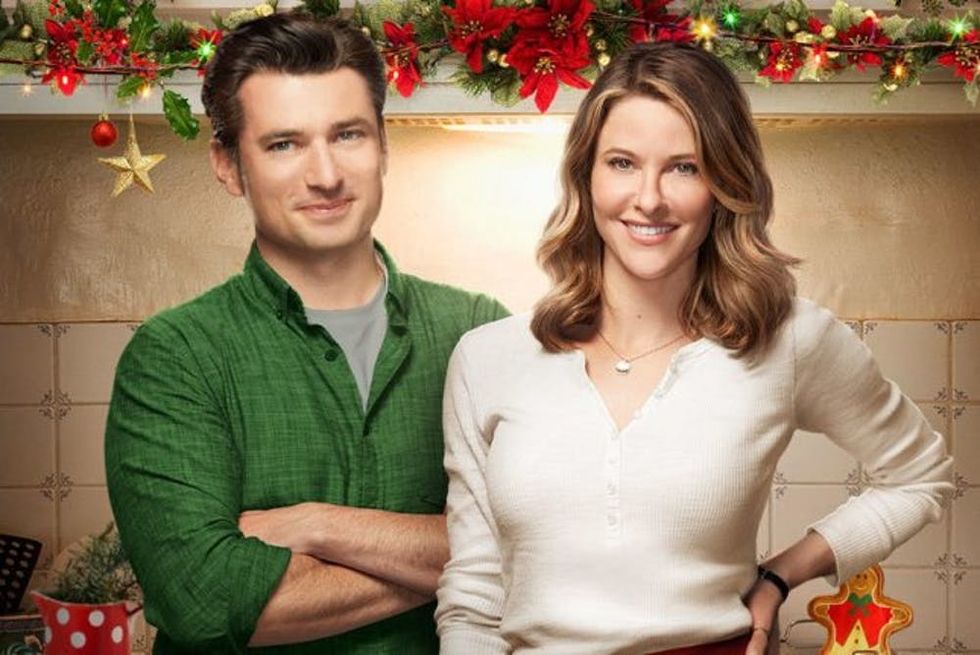 Christmas Cookies, one of this year's additions to the famously cozy Hallmark Channel Christmas movie lineup, corporate boss lady Hannah is sent to a wholesome upstate New York town, Cookie Jar (yes, that's the town's name), to close on the purchase of the beloved cookie factory that keeps most of the local citizens employed. It wouldn't be a Hallmark Christmas movie without a reminder to look for love in unexpected places, but Hannah also teaches us that even adults should feel free to indulge in their favorite holiday treats. Our key takeaway? Eat the cookie. ALWAYS eat the cookie. (Photo via Hallmark Channel)
Let it go.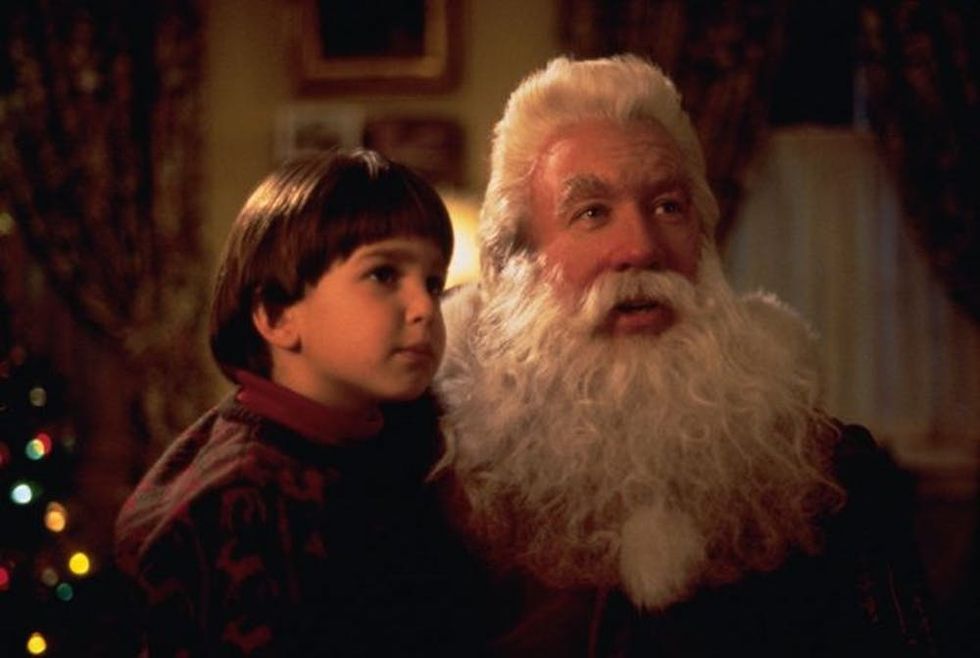 The Santa Clause, opens with a cynical single dad who struggles to get along with his ex-wife and her new husband — even during the joy of the holiday season. While the rest of the movie is full of North Pole magic and great messages about the importance of "believing" instead of "seeing," much of the story's conflict remains unresolved until the main character (Tim Allen's Scott Calvin AKA Santa Claus) comes to peace with his ex. Maybe you'll never be best friends with your former S.O., but as we start the new year, dig deep and see if you can let go of your anger about relationships past. (Photo via Walt Disney Pictures)
Make time for loved ones.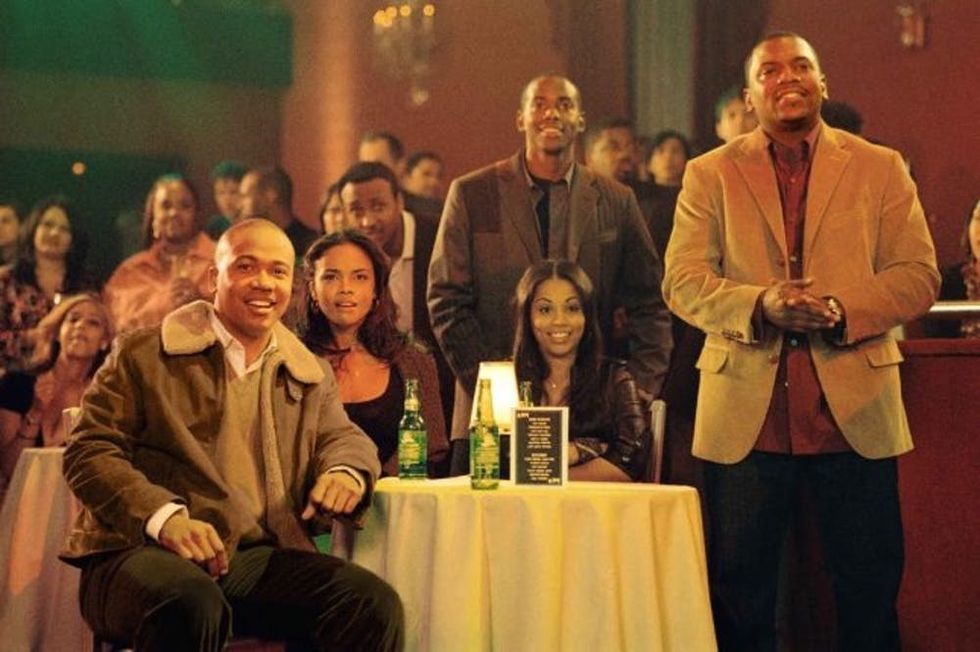 This Christmas. Predictably, *plenty* of drama ensues, made all the worse by the fact that the fam has lost touch with each other in the chaos of day-to-day life. The lesson here? Use your grown-up influence to encourage your loved ones to come together more than once every few years. Family is what truly matters in life. Plus, your holidays will be A LOT calmer and more fun. (Photo via Screen Gems)
You can always count on your squad.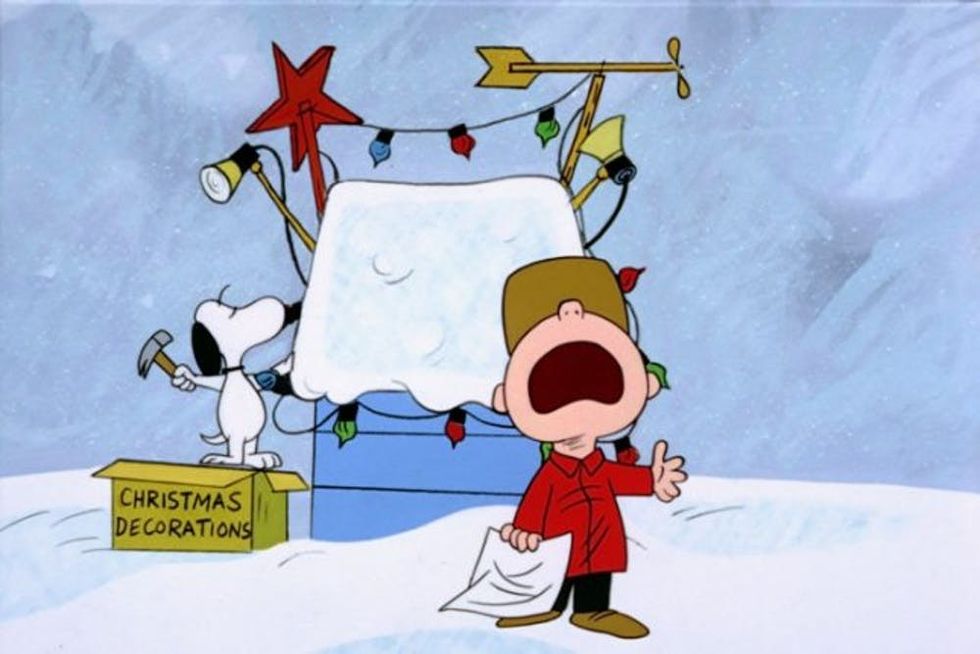 A Charlie Brown Christmas begins with everyone's favorite grumpy kid not understanding why everyone is so excited about the Christmas season. In a sweet turn of events, the rest of the gang shows Charlie what the holidays are all about. Whether you're a perpetual kid (like the Peanuts clan) or an adult, it's nice to know that your friends are always around to help bring you back to your roots. And it's good to remember to be that friend to others when they need it too. (Photo via United Feature Syndicate)
Know when you've gone too far.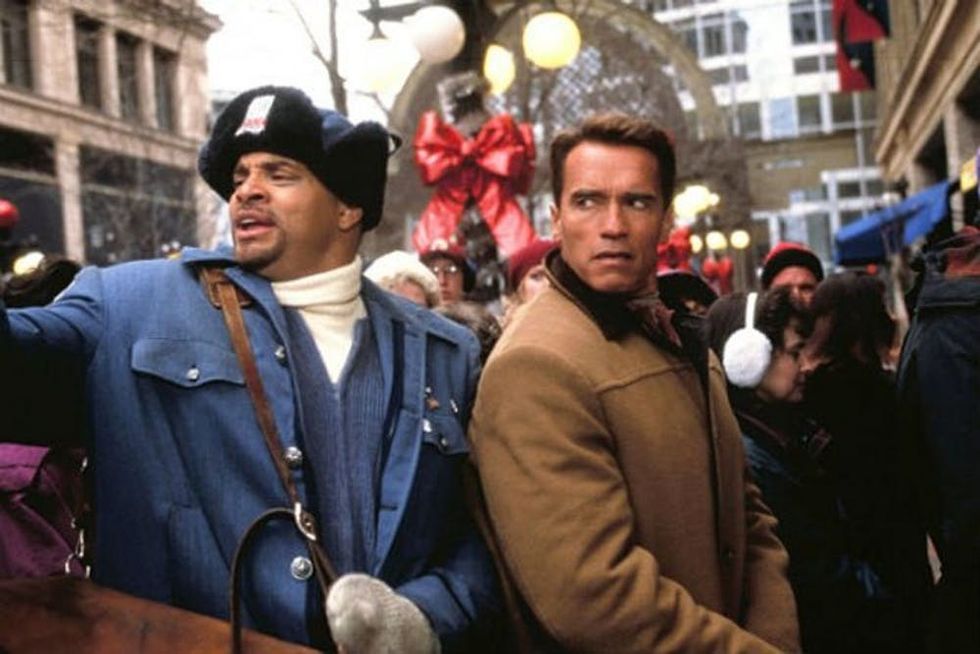 Jingle All the Way, Howard Langston's (Arnold Schwarzenegger) diligent efforts to make good on a promise to his son are admirable, but we can all agree that he probably takes his quest a little too far in his war with another dad (Sinbad). As adults, the pressure is that much more intense to come through and be reliable, but it's also important to know when we're going to unreasonable lengths to make something happen — especially if it's something not absolutely necessary (like buying a toy). (Photo via Twentieth Century Fox)
<b>Keep an open mind (especially about love!).</b>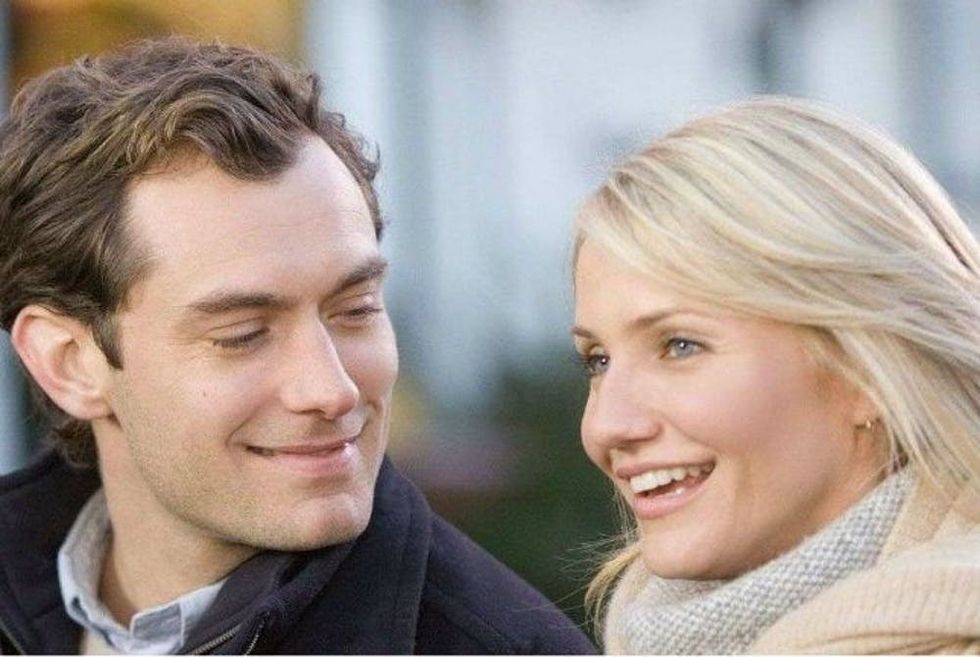 those heels were fabulous, but so inappropriate for the English countryside) — take inspiration from The Holiday and face the challenges head on. (Photo via Sony Pictures)
Alli Hoff Kosik
Alli Hoff Kosik is a freelance writer who is passionate about reading, running, rainbow sprinkles, her lipstick collection, watching embarrassing reality TV, and drinking pink wine. She lives in Brooklyn with her husband and (in her dreams, at least) three golden retriever puppies. Listen to her talk books on
The SSR Podcast
.