12 Most Amazing Disney Hotel Rooms in the World
Aug 26, 2016
You may go to Disneyland for the rides, but you stay for the hotels, literally. And it ain't just a place to sleep; those Disney Hotels can add to the whole immersive experience! Disney Parks around the world offer up epic lodgings for discerning guests that go from over-the-top opulent to incredibly themed to totally filled with Disney magic. It's no secret that we love luxury hotels, but we heart them even more when they're attached to our favorite Disney theme parks.
---
Disneyland Hotel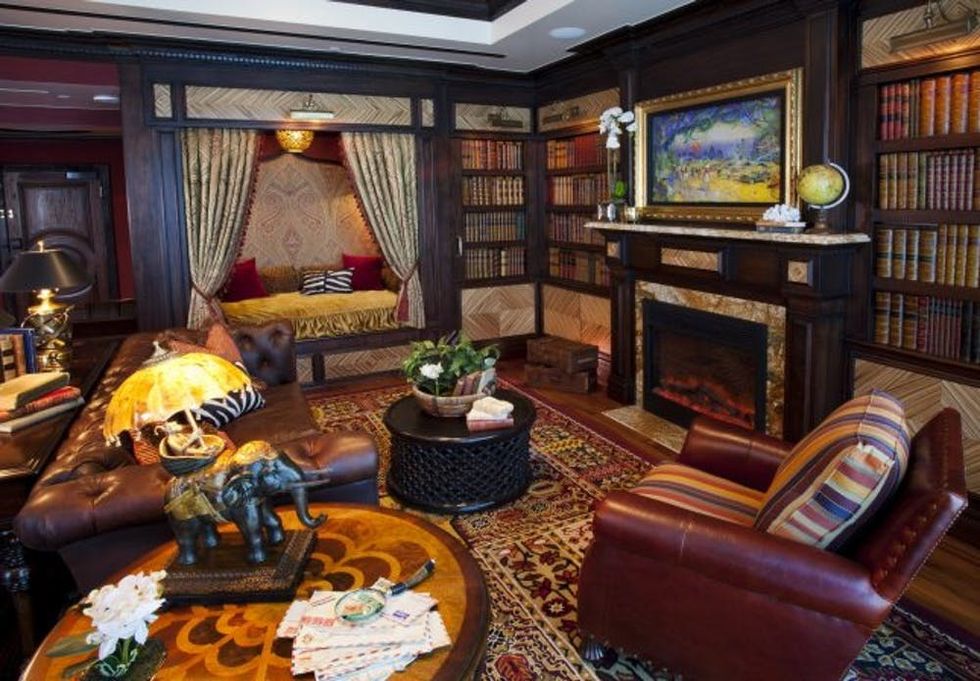 Disney's Imagineers had a field day with creating the carefully curated Adventureland Suite at the Disneyland Hotel. The vibe is part explorers' camp from the 1930s mixed with a swanky Adventurer's club. The master bedroom is fashioned to look like a classic safari lodge and has an old-school claw-foot bathtub right in the room. If you're not feeling like a bath, head to the "grotto," a cave-like rain shower that features lighting and sound effects (so you feel like you're in the middle of the rainforest). The second bedroom, designed for kids, looks like a safari tent. Throughout the suite are nods to the Jungle Cruise and art of Adventureland.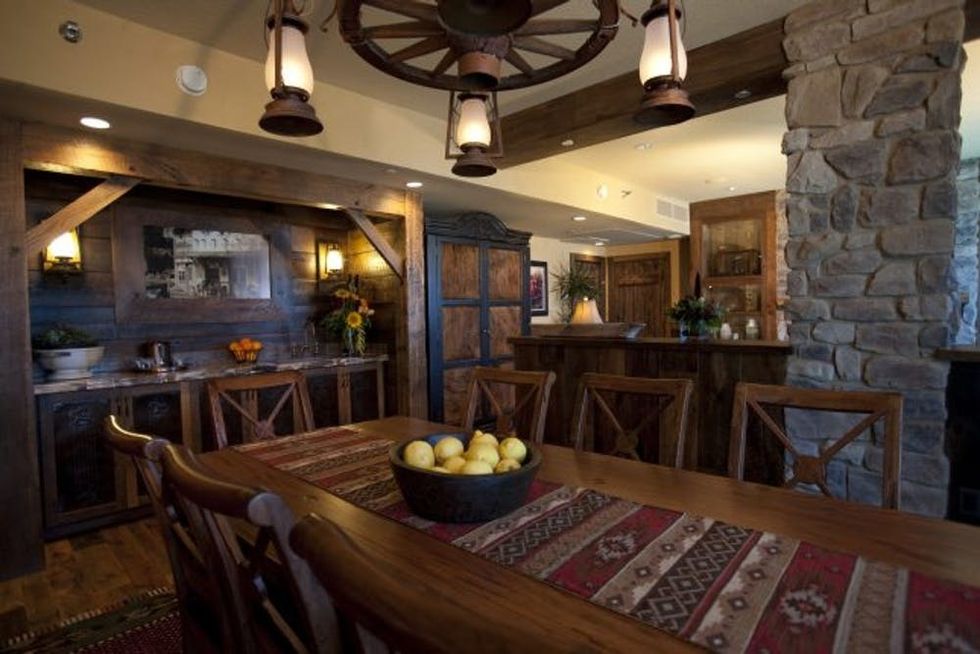 If you're ALL about the Big Thunder Railroad (and really, who isn't), then you've gotta stay in the 1,400-square-foot "wildest suite in the wilderness." Sleeping up to "six pioneers," this luxe rustic suite has all the bells and whistles you'd expect from a Big Thunder suite. There's even a button on the wall that triggers sound effects from the attraction, as well as concept art from the ride and a free-standing copper tub (surrounded by a stone wall).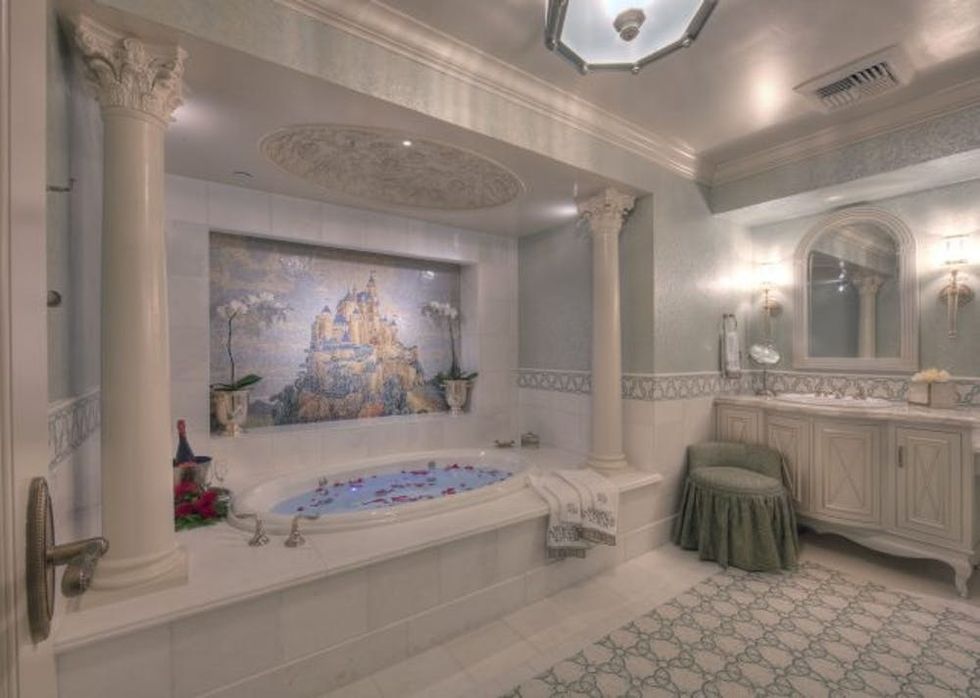 Sure, there's a massive princess-worthy canopy bed, a crystal castle encased in the wall and grand detailing. But the show stopper (and where we'd wanna spend all our time) is the massive bathroom. LOOK AT THAT TUB!
Dream Suite at Disneyland: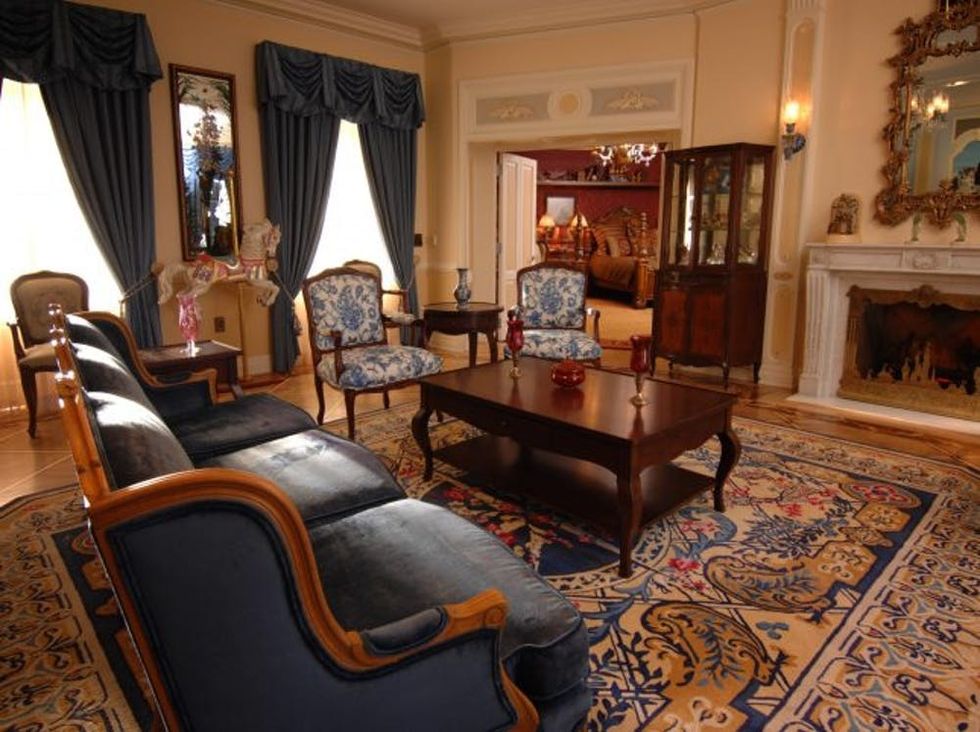 Jungle Book.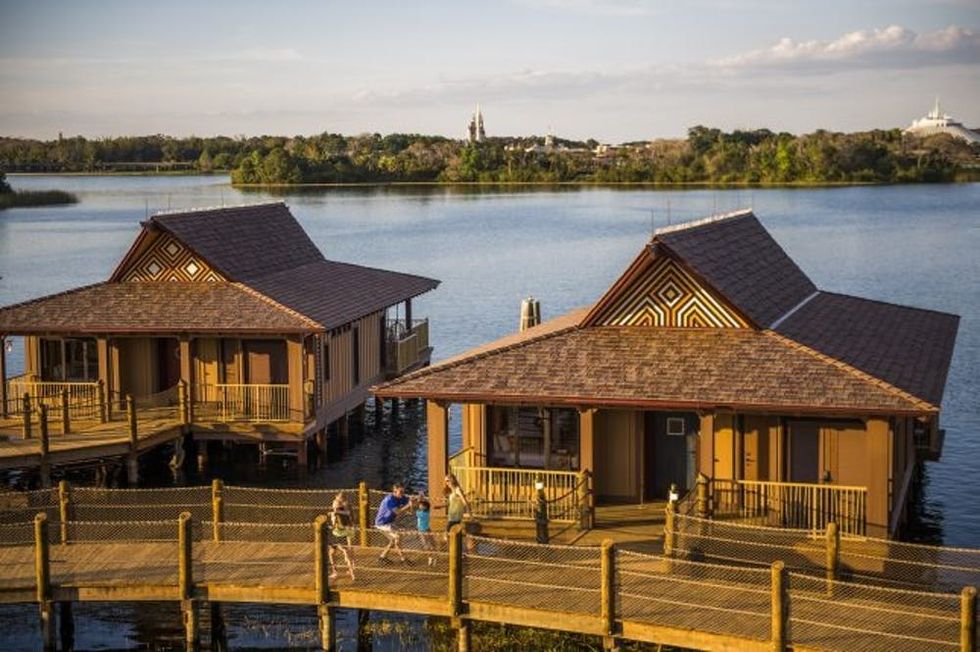 5. Disney's Polynesian Village Resort Villas: No, this isn't a photo of a hotel in Bora Bora. This is a photo of the new-ish villas at the stunning Polynesian Village Resort in Walt Disney World. The deluxe over-the-water bungalows are part of the unique offerings of the Disney Vacation Club. Each villa has two bedrooms, two bathrooms, a living room, kitchen and dining area, as well as an unobstructed view of Cinderella's Castle. Oh, and each one has its own private plunge pool out back.
Walt Disney World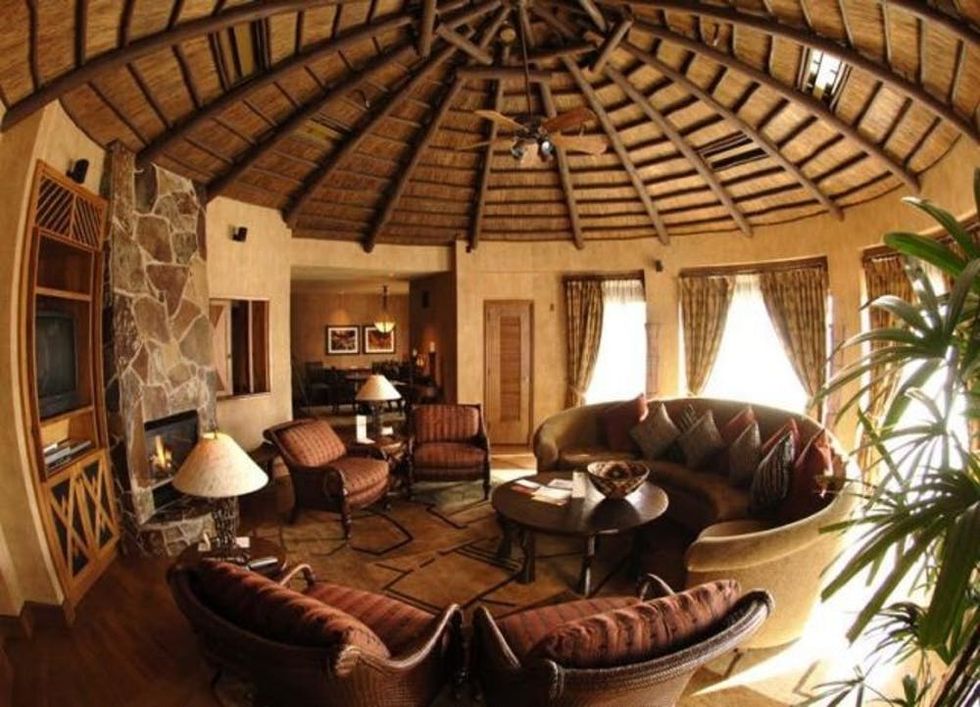 You know what's really cool about staying at the Animal Kingdom Lodge? You get to see the giraffes, gazelles and zebras that reside in the lush savannah right outside your window. And cooler than that? Seeing the animals outside the window from the 2,100-square-foot Royal Asante Suite. This two-bedroom, two-and-a-half-bath "home" has a kitchen, a small office space and a wraparound balcony.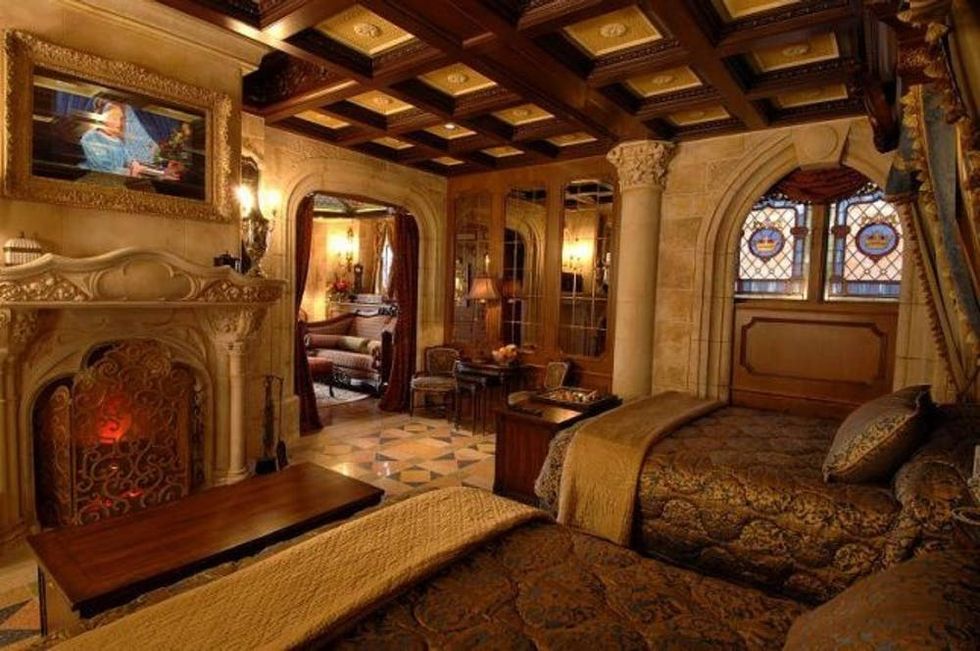 7. Cinderella Castle Suite: Like the Dream Suite in Disneyland, the over-the-top Cinderella Castle Suite, located in — of course — Cinderella's Castle, is not an experience you can just buy. This is reserved for extra special VIPs, charities and for promotions and contests (and what a prize that is!). The lavish suite includes the bed chambers, a living room and a totally opulent bathroom (with a ceiling that mimics the night's sky).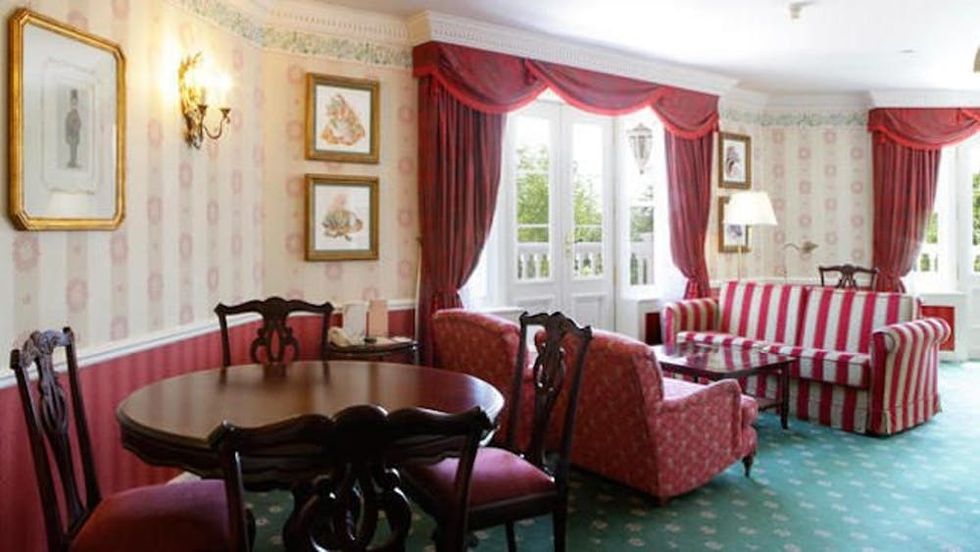 For a bit of swanky NYC style in Paris, book the Art Deco-inspired Roosevelt Suite, which boasts a lake view, a grand piano, a whirlpool bath and a kitchen. But really, if you're staying in this suite, you probably won't be doing much cooking. But playing chopsticks on the piano? For sure!
Disneyland Paris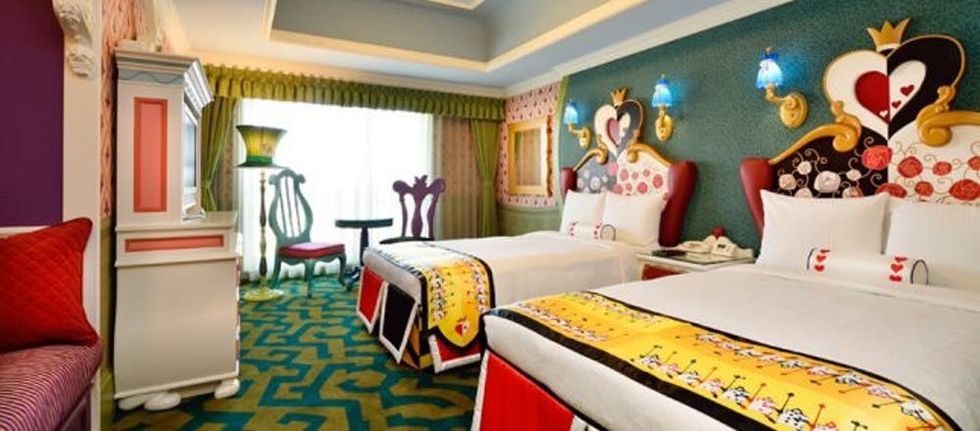 10. Tinkerbell Room
11. Alice in Wonderland
Disneyland Tokyo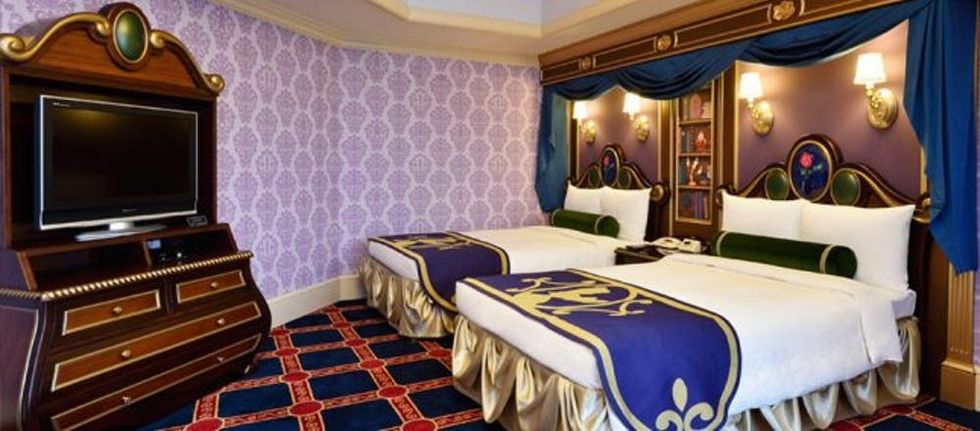 12. Beauty and The Beast Room: While most of the suites we have on this list are either extremely pricey (in the thousands per night) or priceless (the Dream Suite and Cinderella Castle), there are (relatively) more affordably themed luxury rooms at the various resorts, including the newly remodeled rooms at Tokyo Disneyland. The suites pictured above can run in the neighborhood of $650 a night.
Sunny Chanel
Sunny Chanel is a freelance writer as well as the founder of the whimsical site Wonder and Company. When this proud San Franciscan isn't writing, working on her fixer-upper or doing crafts, she is playing dress up with daughter and planning her next trip to Disneyland.
Travel