11 New Treats at Disney Parks Almost Too Magical to Eat
Jul 11, 2017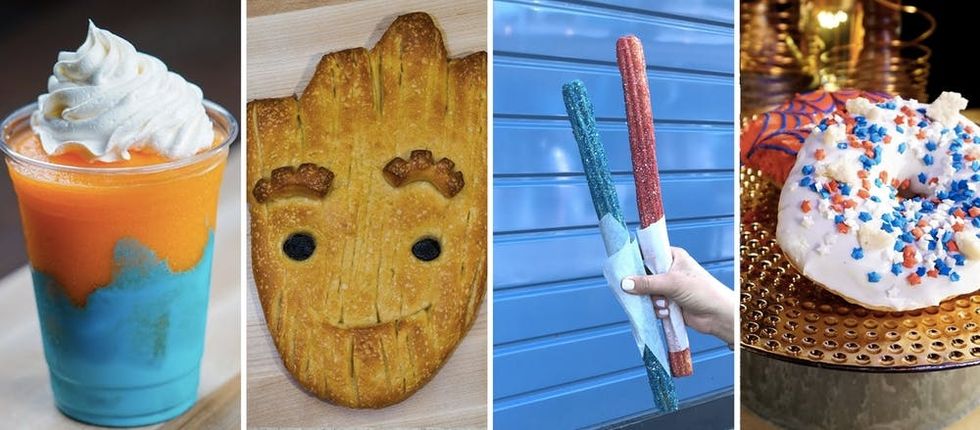 You might go to Disneyland or Disney World for the rides, to meet Mickey, or to stroll down Main Street, but you stay for the food — all that decadent, sugar-laden, and totally Instagrammable food. There are the classics that we all know and love — turkey legs, corn dogs, and those irresistible churros — but Disney's clever chefs are always cooking up something new and worthy of breaking any and all diets. Both parks have recently debuted a wide variety of sweet and savory treats and drinks that rival the rides for entertainment value and happiness points (and will look sooooo delicious on your feed). Click through the slideshow to see the 11 most magical foods you can eat right now.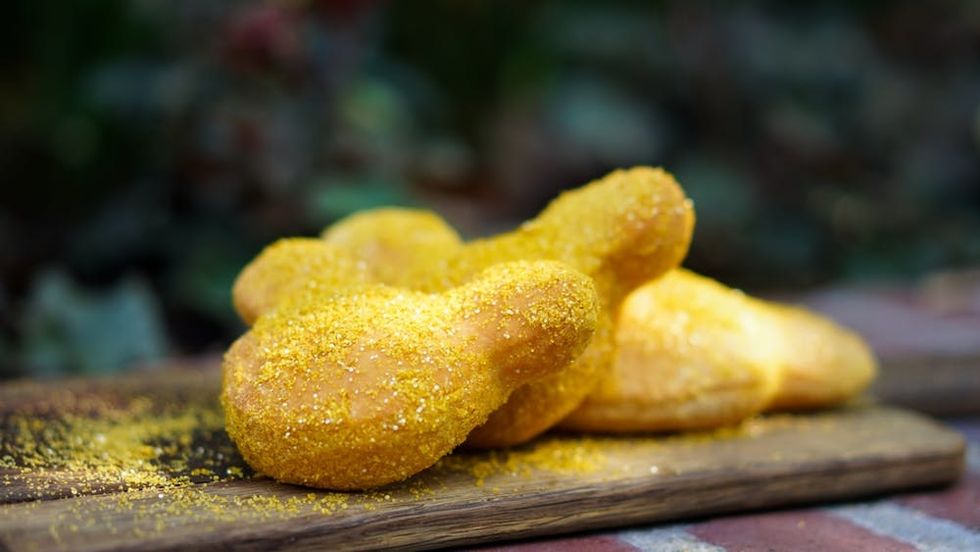 Lost Treasure Beignets: No matter how you fry it, beignets are simply delicious. But when you take this classic piece of yumminess and pair it with one of Disneyland's most iconic rides, MAGIC happens. As part of the 50th anniversary celebration of Pirates of the Caribbean, guests can gobble down lemon-flavored beignets dusted with gold sugar. These nuggets of goodness are available at Mint Julep Bar and Café Orleans for a limited time. If you're more of a churro girl, there are also golden versions available at the nearby churro cart. (Photo via Disney Parks)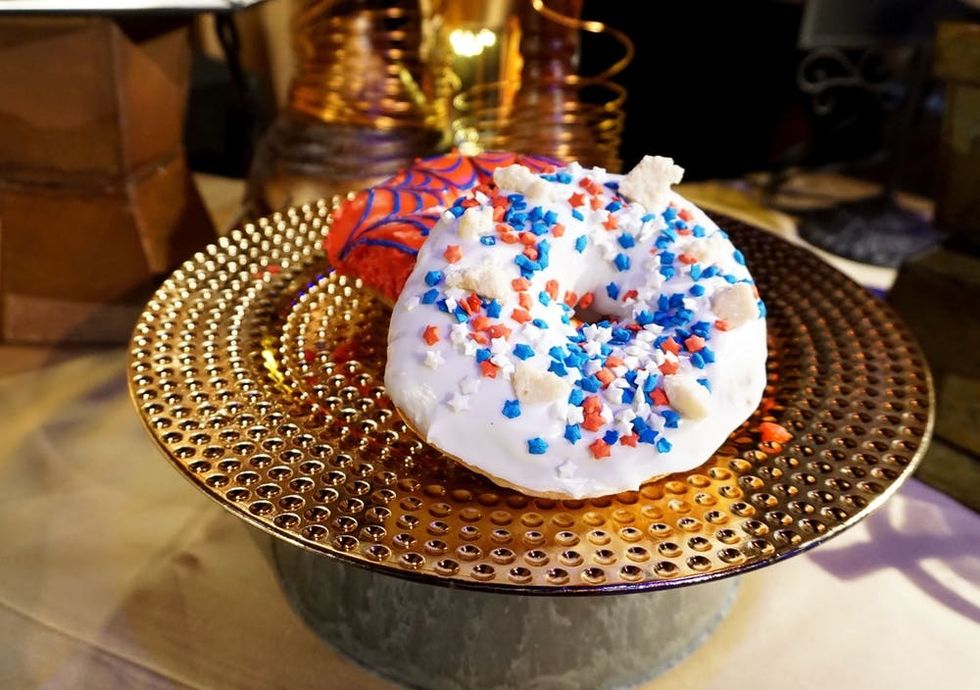 Super Donuts for Heroes: Donuts receive the superhero treatment at Disneyland's California Adventure as part of their Summer of Heroes event, which kicked off with the opening of the crazy cool Guardians of the Galaxy: Mission Breakout ride. There are a few different hero-inspired donuts you can devour, including the Gamma Sized (filled with blackberry and black currant) and the Spider Bite (filled with cinnamon spice and topped with red hots). (Photo via Sunny Chanel)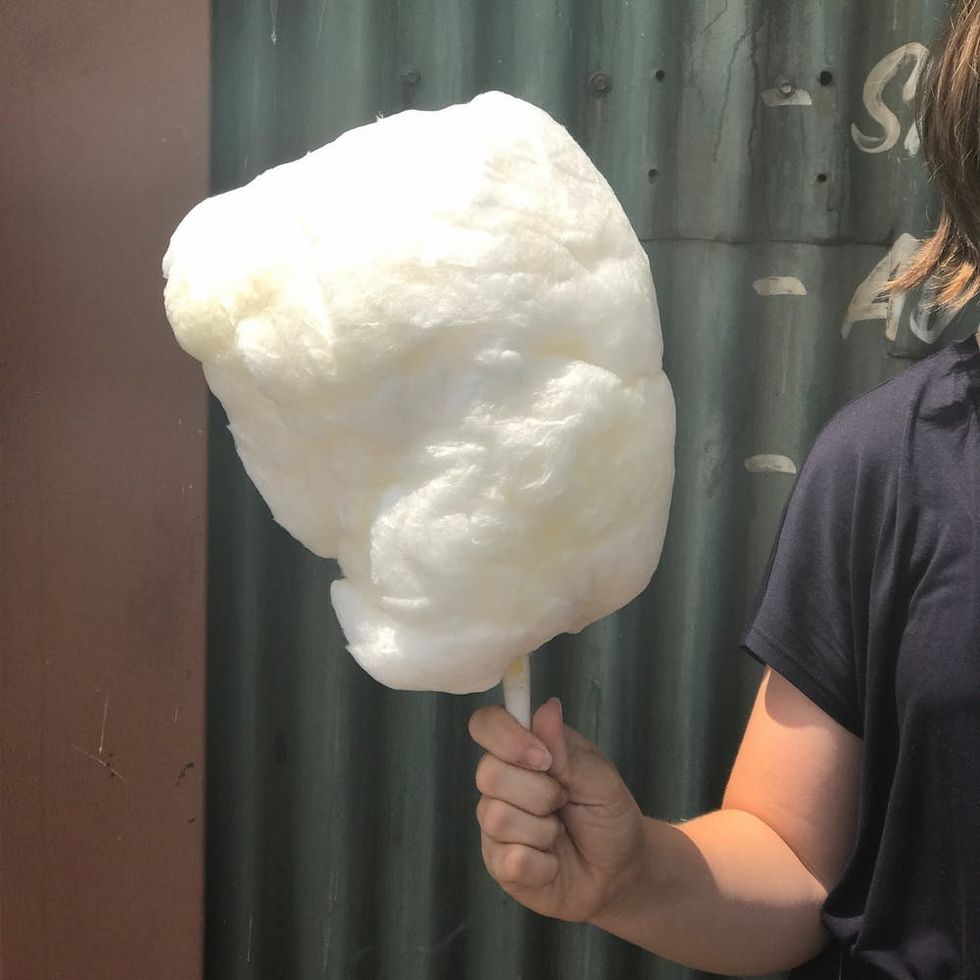 Dole Whip Cotton Candy: This treat isn't actually called "Dole Whip Cotton Candy;" when you order it, ask for "Pineapple-Flavored Cotton Candy." Whatever you call it, it's delicious. The yellow tinted tower of sugar is available at select California Adventure cotton candy carts. (Photo via Sunny Chanel)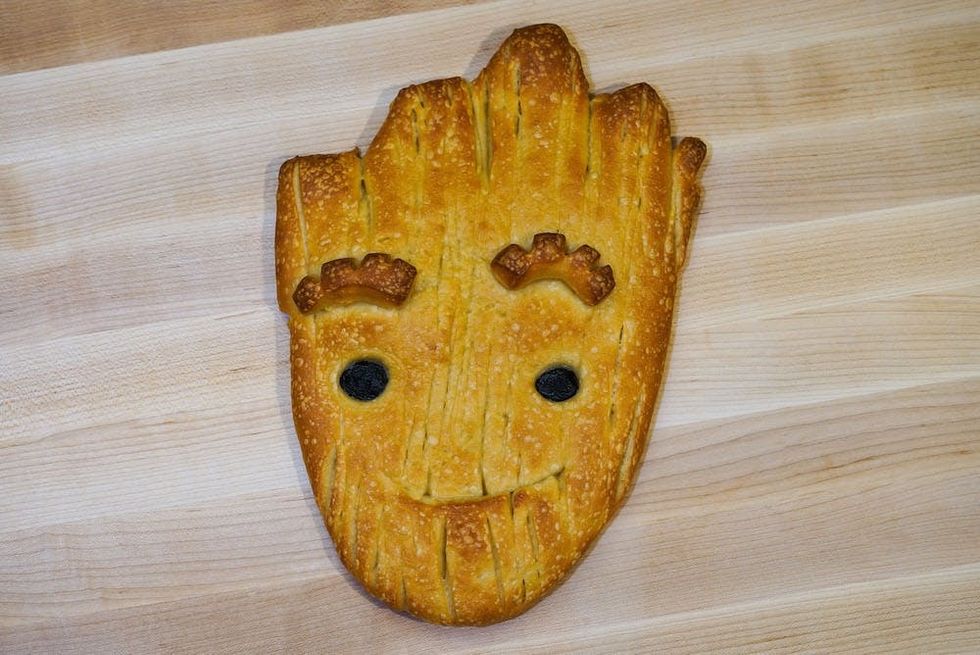 Groot Bread: You're probably already hip to Groot Bread (AKA "I Am Bread") that has tons of Insta–buzz, but a list of Disney-themed delicacies wouldn't be complete without it (nor would your trip to California Adventure). You just can't go wrong with jalapeño, cheese, and sourdough. (Photo via Disney Parks)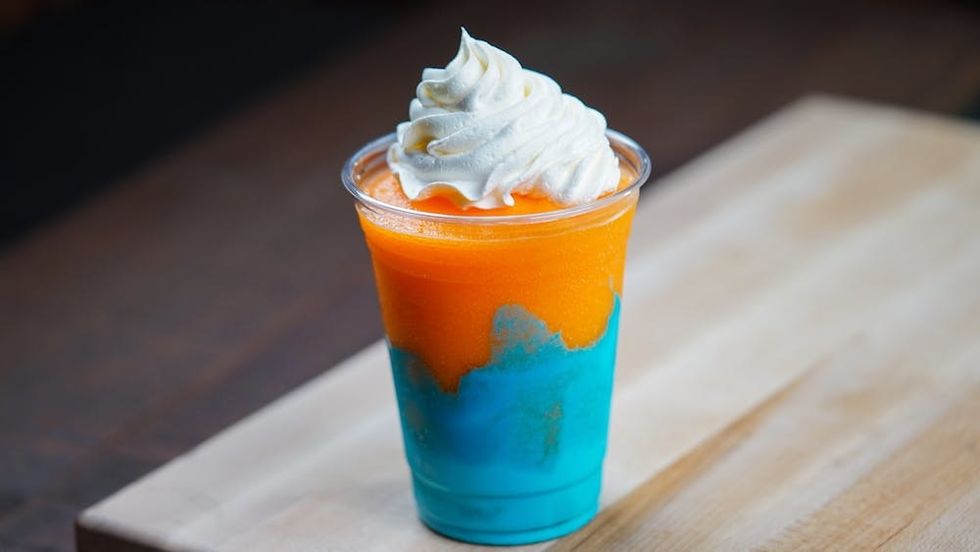 The Milano: Another totally 'gram-worthy delicacy new to California Adventure is the brightly hued concoction known as the Milano, named for the ship in Guardians of the Galaxy, which was, in turn, named for Alyssa Milano. The drink — available at the Studio Catering Co. — is a Fanta orange freeze mixed with blue cream and topped with whipped cream. PERFECT for those hot Anaheim afternoons. (Photo via Disney Parks)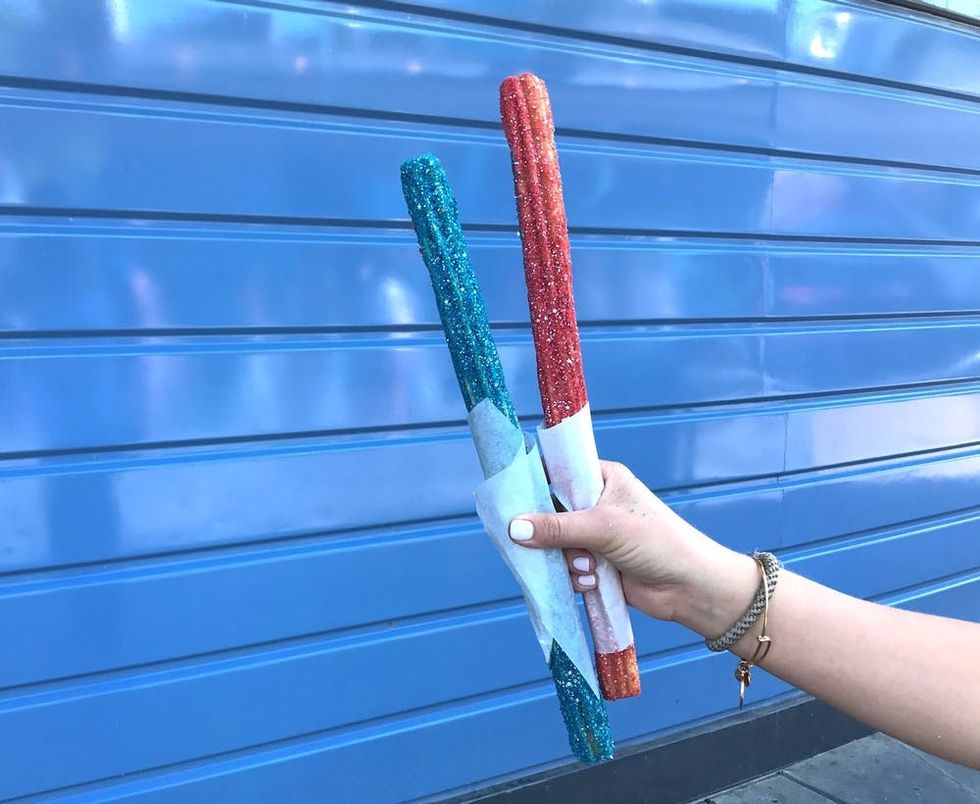 Lightsaber Churros: Why would you ever eat a regular churro when you can have a LIGHTSABER CHURRO?!? Embrace your inner Jedi by visiting the churro cart next to Star Tours and pick up a red or blue glitter-covered lightsaber to wield in a sugarcoated battle. (Photo via Sunny Chanel)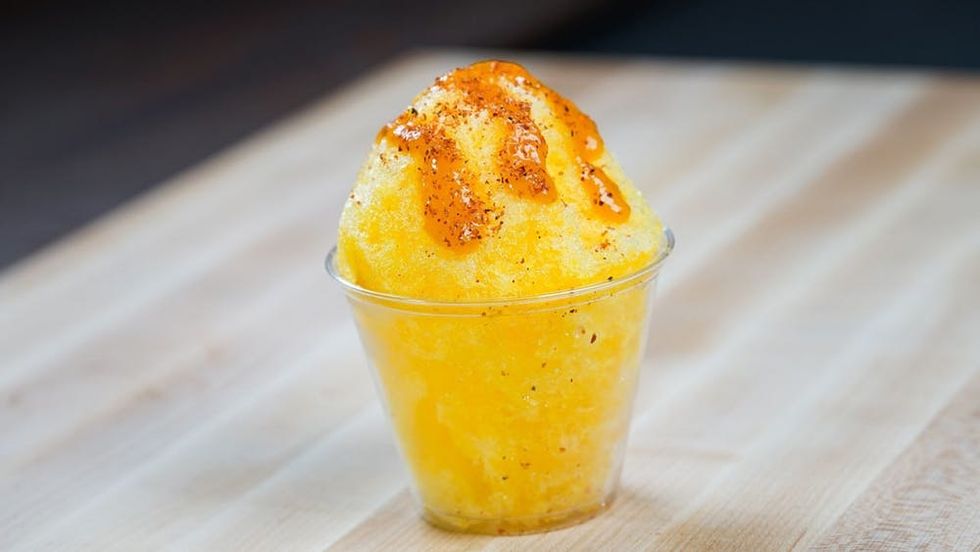 Spinal Fluid: The name of this cool cup of yumminess is sharable enough, but it also looks fantastic in photos. Spinal Fluid is an icy concoction of banana, mango coulis, and chili-lime spice and is offered at Bifrosties in California Adventure. (Photo via Disney Parks)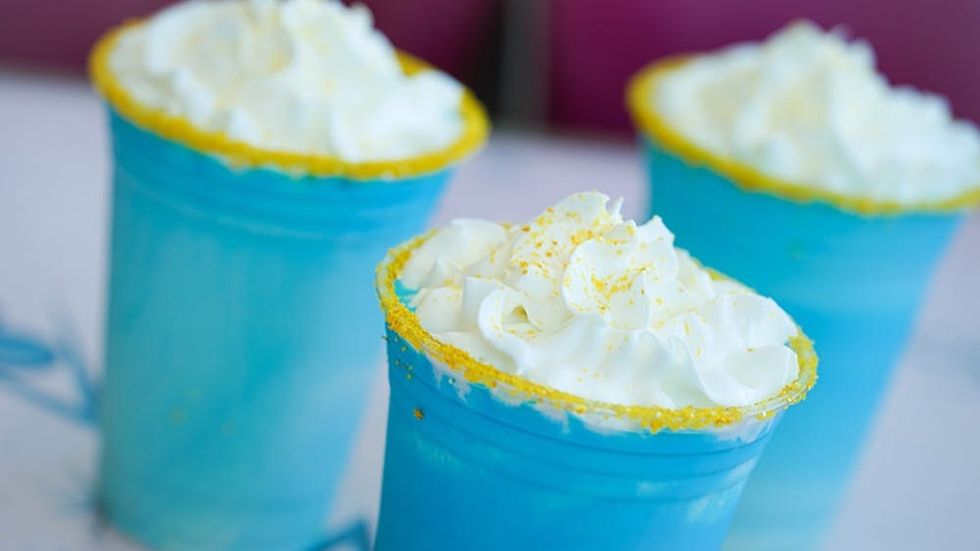 Cool Dinoco Blue Shake: At Flo's V8 Cafe inside Cars Land at California Adventure, you can pick up a Cool Dinoco Blue Shake, which is a blue raspberry shake topped with yellow sprinkles. The drink is named after the oil company that's featured in the Cars movies, but don't worry; this is better than anything you can get at a gas station convenience store. (Photo via Disney Parks)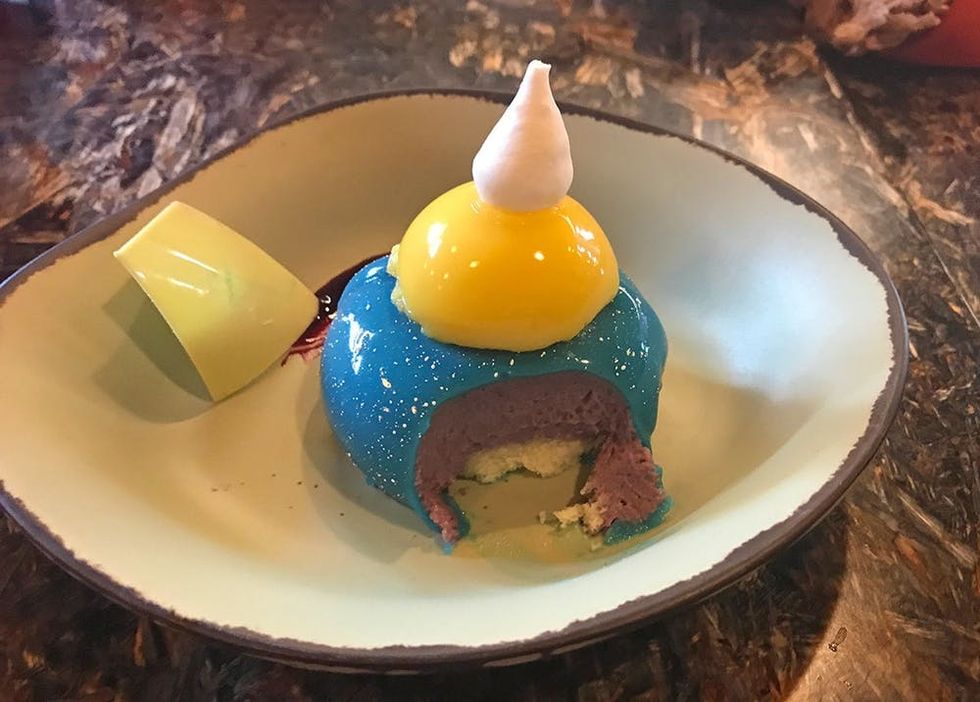 Blueberry Cream Cheese Mousse: Pandora, the new Avatar-inspired land at Walt Disney World, offers lots of magical munchies, but none are as whimsical as this Blueberry Cream Cheese Mousse. If you're more of a chocoholic, then you'll want to try the Chocolate Cake with a crunchy cookie, banana cream and goji berries. You can't lose — both are amazing. (Photo via Sunny Chanel)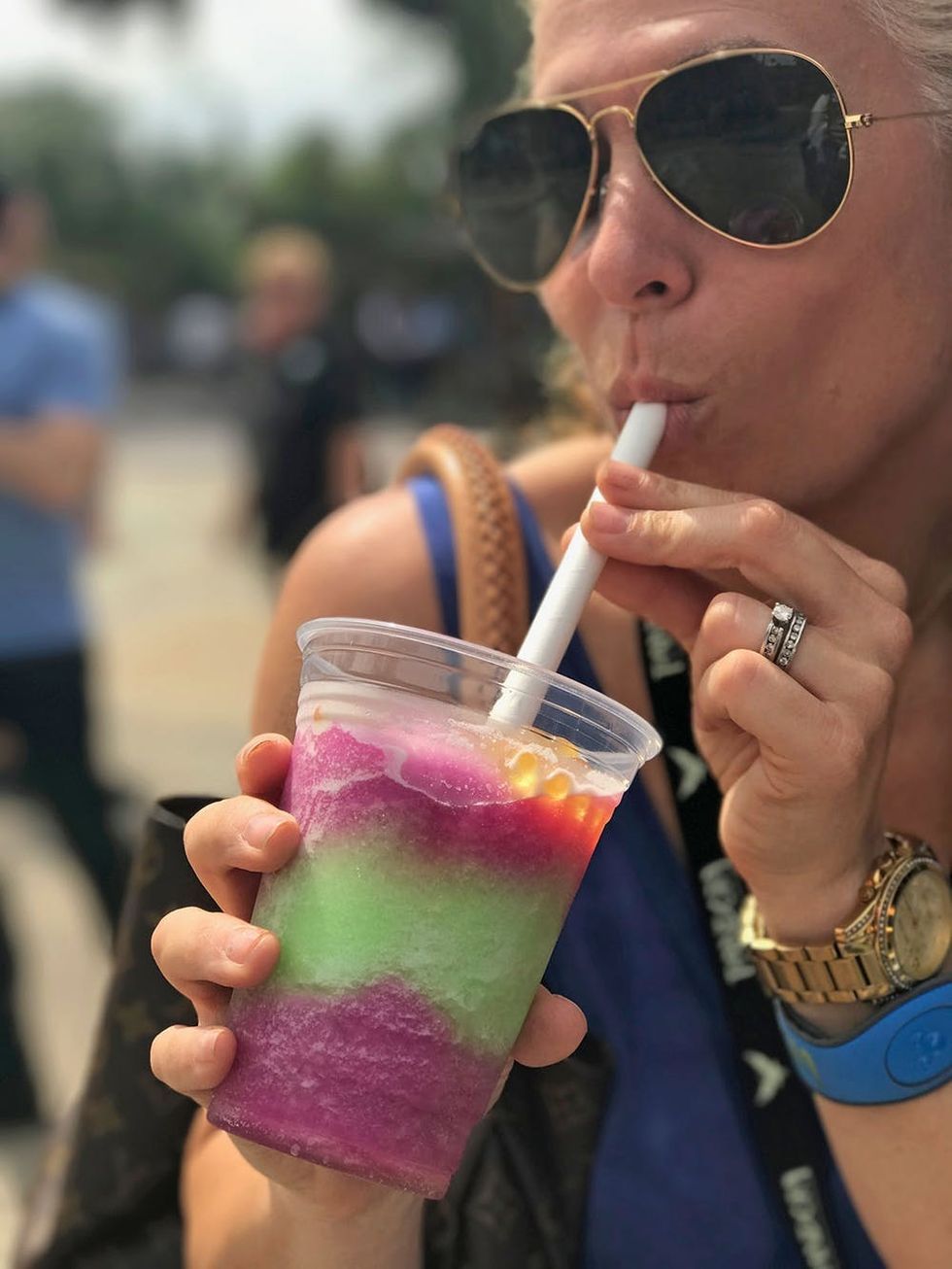 The Night Blossom: There may be long lines at Ponga Ponga (the walk-up lounge in Pandora), but if you love a brightly colored (and SUPER sweet) drink, then the wait will be worth it. The Night Blossom is a mixture of limeade, apple, and desert pear flavors topped with passion fruit Boba balls. They also offer a Mo'ara Margarita for those wanting something spiked with booze. (Photo via Sunny Chanel)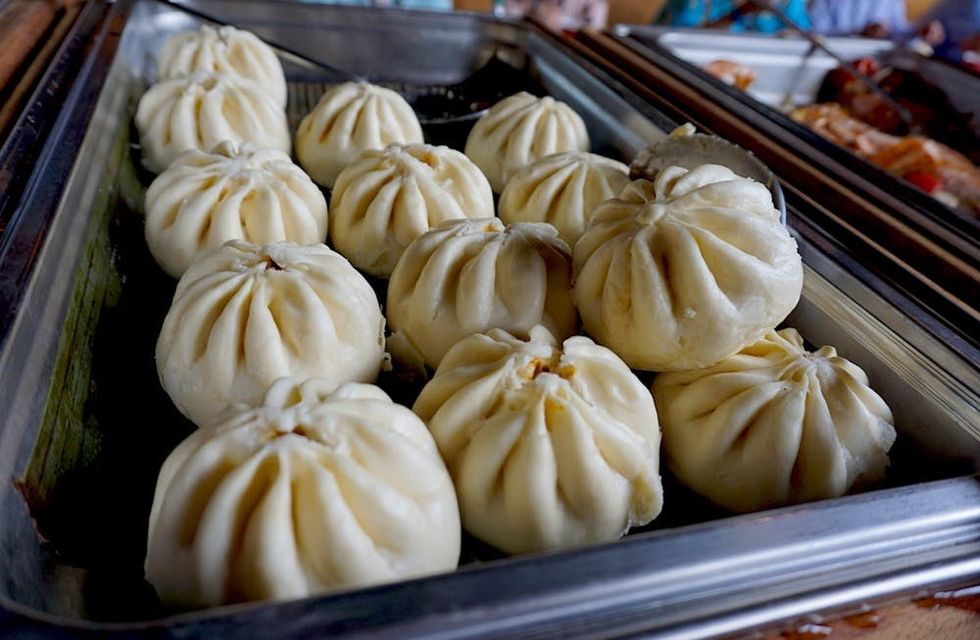 Cheeseburger Steamed Pod: If you think this looks like something you'd bite into at your local dim sum establishment, think again. This is actually a Steamed Cheeseburger Pod, available at Pandora's Satu'li Canteen, a savory pillow stuffed with ground beef, ketchup, mustard, pickle, and cheddar cheese. Wacky but yummy. There's also a more traditional bao bun vegetable steamed curry version for vegetarians. (Photo via Sunny Chanel)
Which treat do you most want to eat? Tell us over @BritandCo or tag us in your foodie 'grams!
(Featured photo via Sunny Chanel)
Sunny Chanel
Sunny Chanel is a freelance writer as well as the founder of the whimsical site Wonder and Company. When this proud San Franciscan isn't writing, working on her fixer-upper or doing crafts, she is playing dress up with daughter and planning her next trip to Disneyland.