7 Seaside Villas in the US Virgin Islands for Your Next Squad Getaway
Jul 24, 2018
Though the US Virgin Islands are always popular in the colder months, it's a well-kept secret among locals that the best time to visit the islands is after the onslaught of tourists has departed in March. The trade winds keep the islands much cooler than the sweaty streets of New York City, and the rates drop considerably. Mid-December to mid-April is the high season in the Virgin Islands of St. Croix, St. Thomas, and St. John, although it seems to extend longer every year as people catch onto the fact that winter is not the only time to visit America's Caribbean paradise. Nowadays, the islands remain busy through July.
---
Want in on this tropical oasis? Book your trip this summer before the rest of the world heads down for Thanksgiving and stay in one of the fully rebuilt villas available for rent. The Virgin Islands have been quick to recover after the hurricanes in 2017, but they need our support now more than ever. The villas range from ultra-luxe to ultra-affordable, but they all deliver on gorgeous seaside views of the mountainous islands, as well as to-be-expected amenities like wraparound decks and infinity pools. Read on for seven villas to rent in the USVI for the ultimate friends' getaway.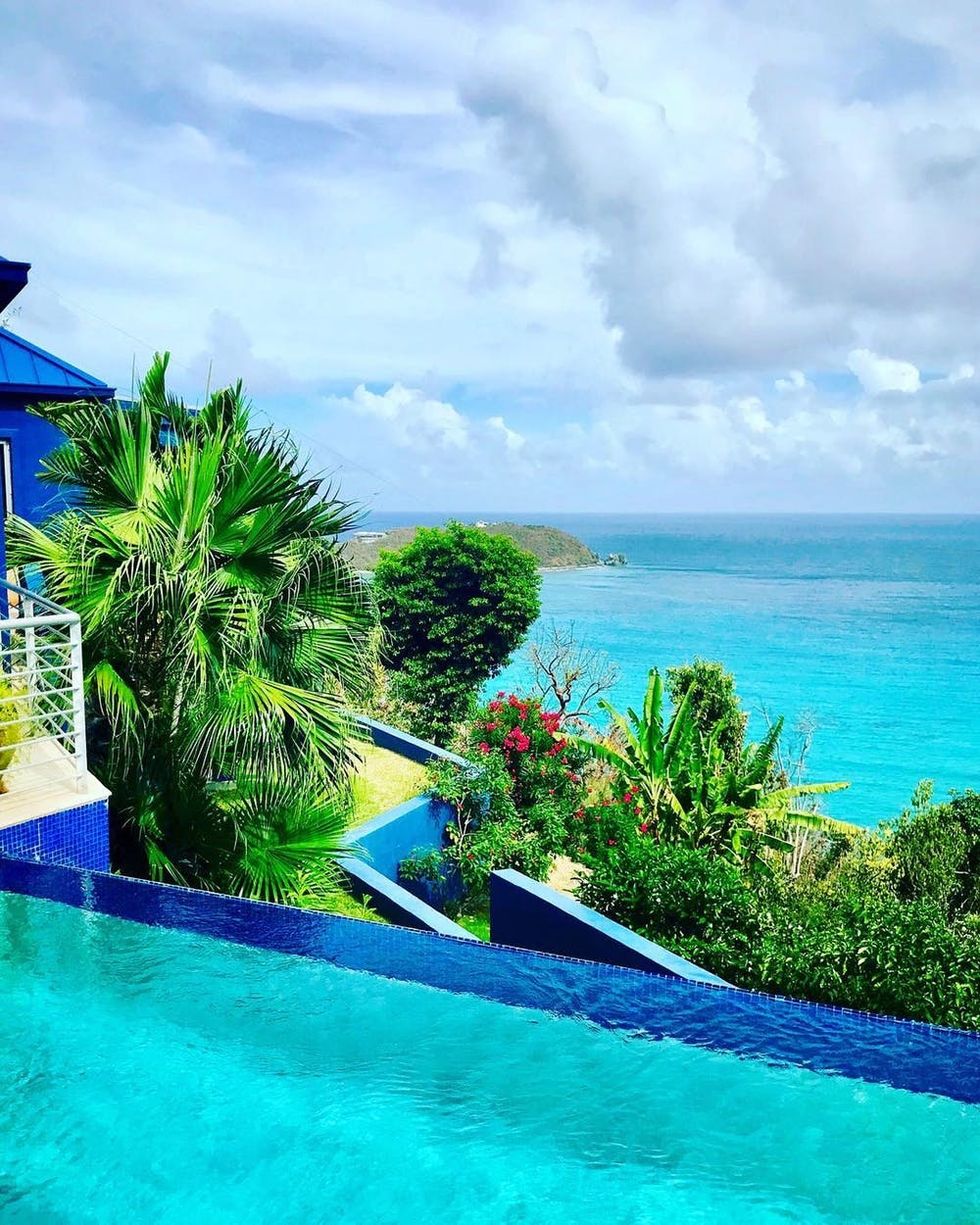 1. Mare Blu (St. John): Imagine an insanely gorgeous Real World house, but eliminate the sketchy hot tub and replace it with an infinity pool overlooking the Caribbean, and you have Mare Blu. This villa was *made* for an unforgettable adventure with your squad: Six bedrooms sleep 12 people comfortably, and the indoor/outdoor dining area is ideal for group dinners and late-night bonding sessions. If you book a week's stay before November 16 you'll receive an eighth night for free, so don't delay!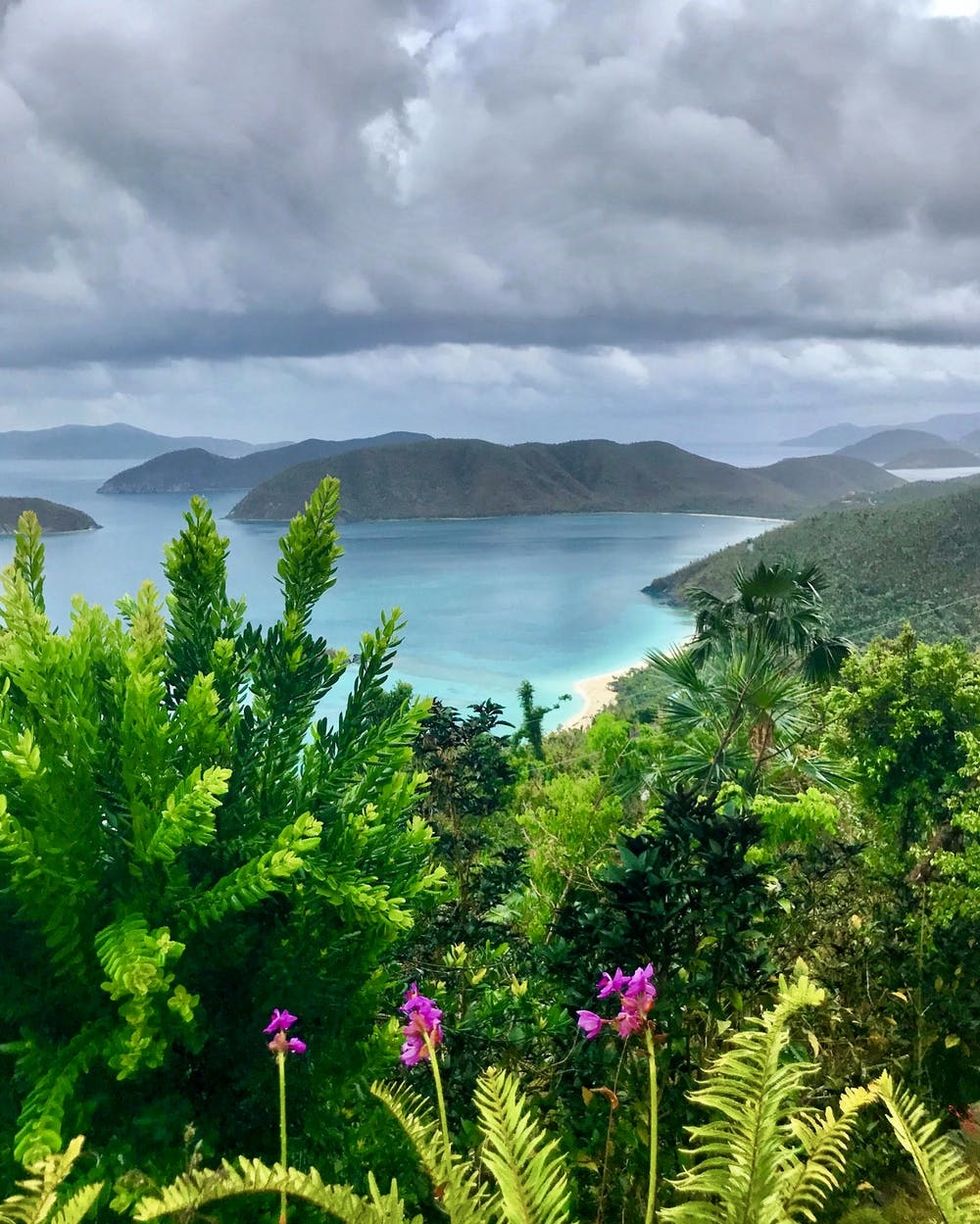 2. Cinnamon Hill (St. John): Want to feel on top of the world? At Cinnamon Hill in Catherineberg, you'll get a panoramic view of the surrounding islands. If you go with seven friends in the low season (roughly late April to late November), it comes out to roughly $125 per night, according to the USVI Visitors Bureau. Email Drew Kerr of St. John Concierge Service at concierge.stj@gmail.com to make a reservation, and don't be shy about keeping in touch when you're on the island; he has the best recommendations for where to go and what to do and is able to provide a lift there and back. The driveway is pretty steep (or else the views wouldn't be so dramatic), so be sure to rent a four-wheel drive while you're there.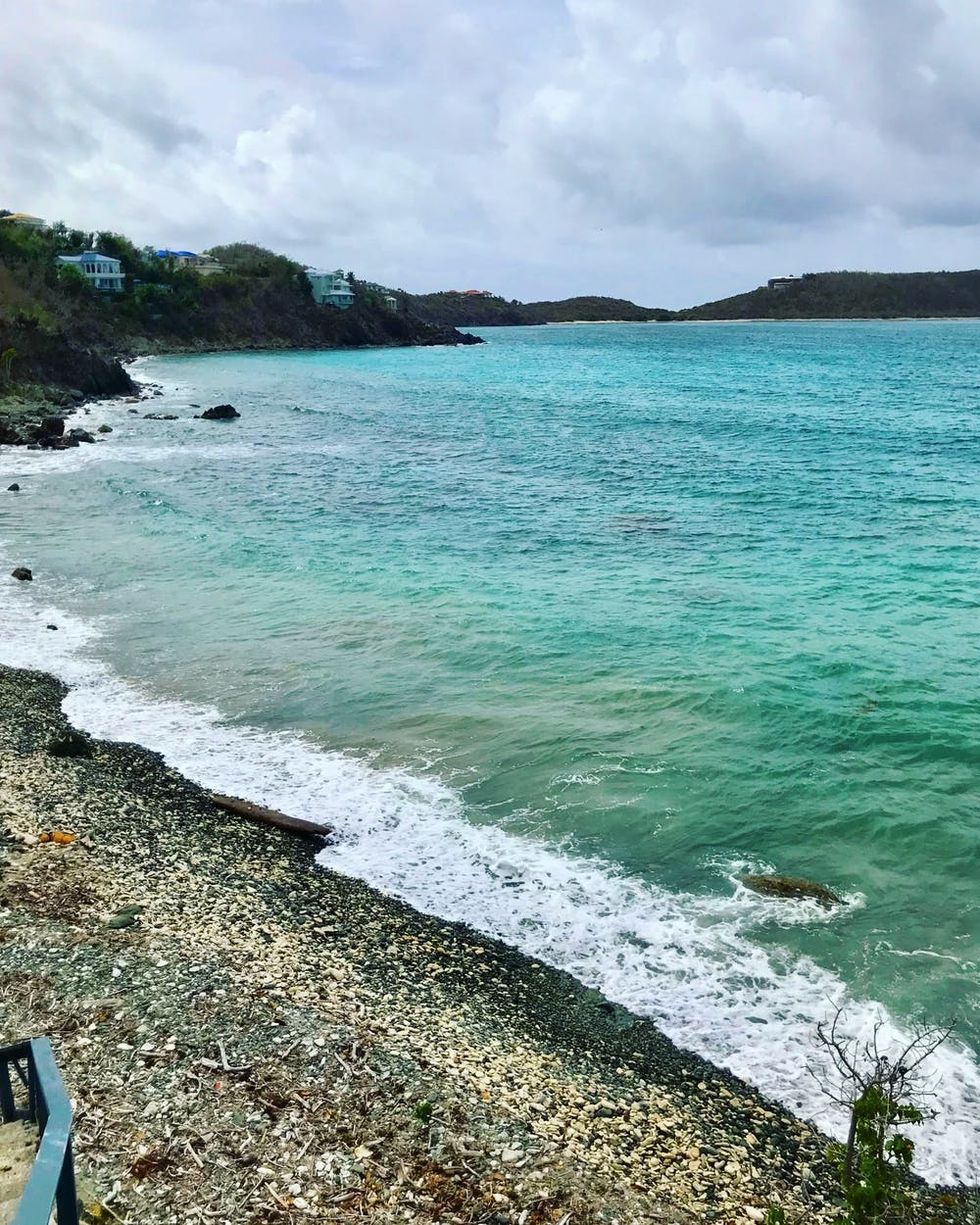 3. Sanctuary (St. John): Only 1.5 miles from downtown Cruz Bay, Sanctuary is another excellent option for a villa rental on St. John. The rates for this four-bedroom house are a steal in the low season: A squad of eight can stay for less than $100 each per night (again, according to the USVI Visitors Bureau). Sanctuary is particularly appealing because it has waterfront access overlooking Rendezvous Bay (and an infinity pool, of course). The entire beach is private property — not to mention a snorkeling paradise. Looking to travel with a smaller crew? You don't need to rent the entire villa and can opt to book only a couple of rooms instead. This is another one of Drew Kerr's properties, so you can email him to work out specifics as soon as you're done reading this.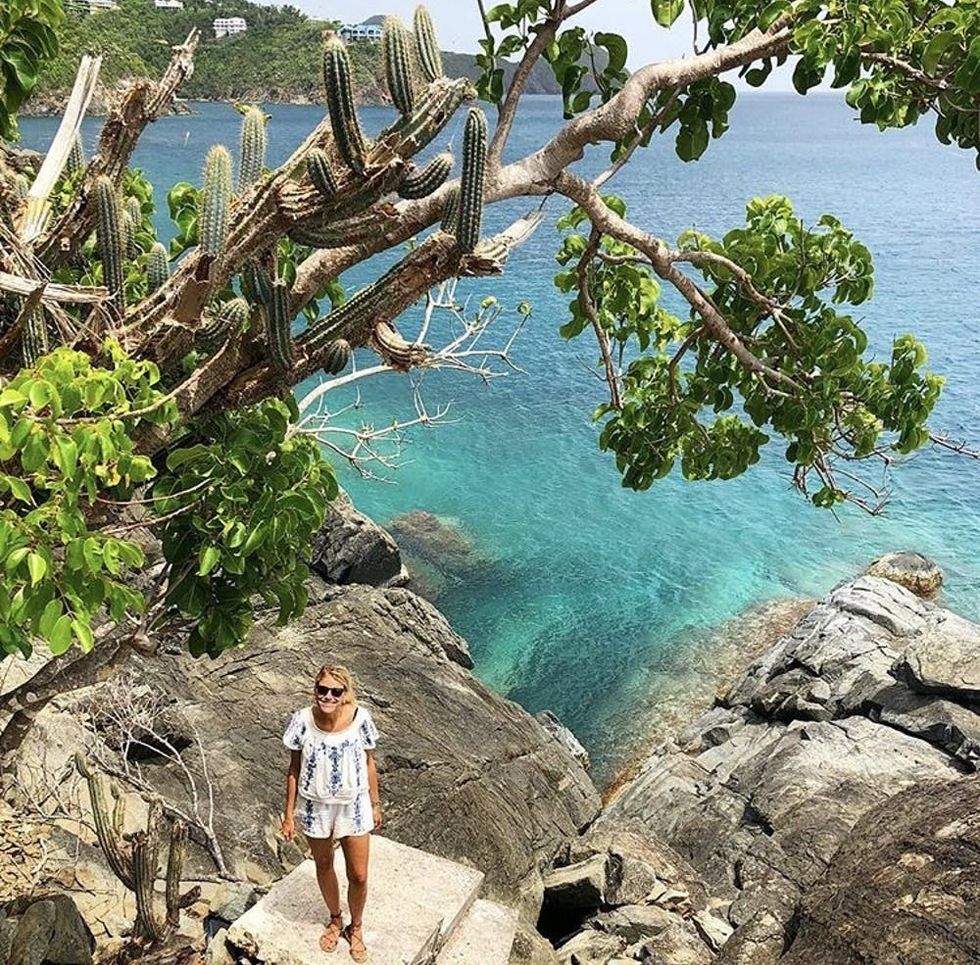 4. Peace of Mind (St. Thomas): The Peace of Mind villa in St. Thomas also offers beachfront access with a lush pathway leading down to the water. This villa faces east for a spectacular sunrise and if you look out from the wraparound deck (another feature of many of the villas), just down island are the British Virgin Islands. Don't want to do your own cooking? Not to worry; chefs can be hired throughout the day. The villa is under construction now for the next six to eight weeks but will be available for your vacationing pleasure by early fall.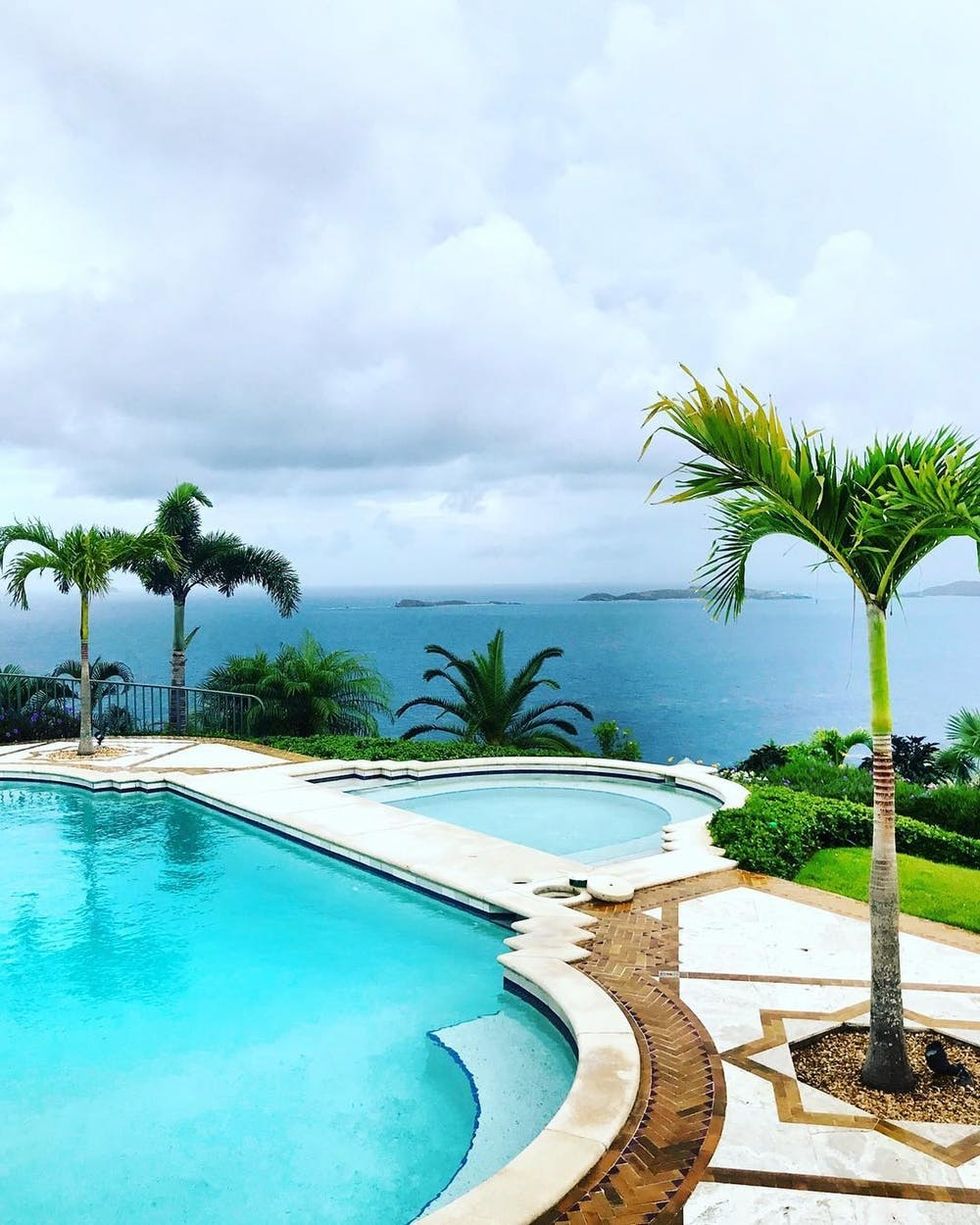 5. Kismet (St. John): If you're craving a bit of Morocco in the Virgin Islands, then look no further than Kismet. The Moroccan influence on the villa's architecture provides a decadent atmosphere in which the interiors are as gorgeous as the island views. "Kismet" means "destiny" or "fate," and it just might be your destiny to stay at the ultimate luxury villa with a dozen of your closest friends. There's a private movie theater, year-round caretakers, and a chef's kitchen (with optional private chef) that's perfect for preparing a five-star meal to be enjoyed in the 10-person dining room. Welcome to the good life.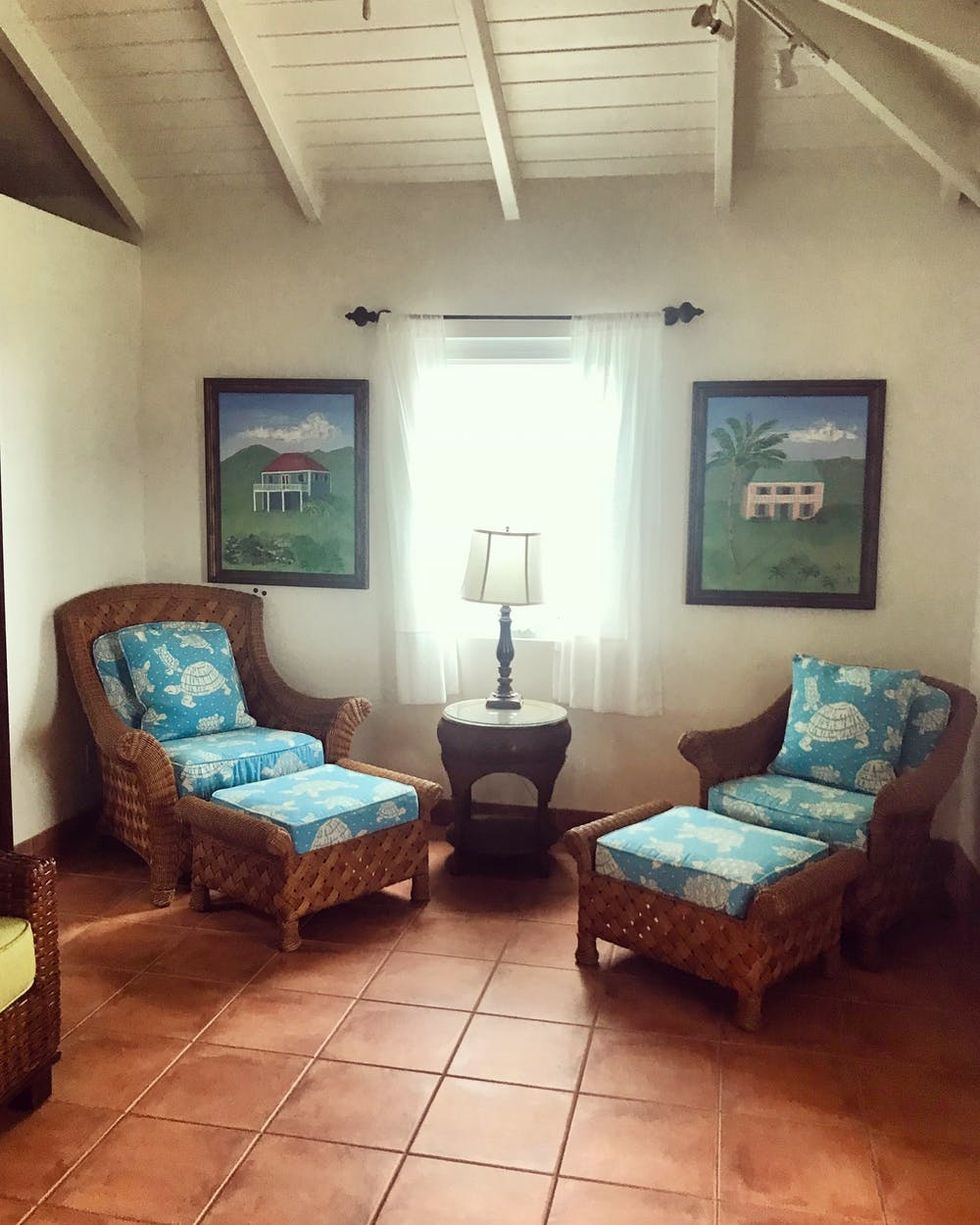 6. Great Turtle Villa (St. John): If you'd rather opt for a more classic island experience, then head to this red-roofed villa overlooking Coral Bay. Great Turtle Villa offers quintessentially Caribbean surroundings, with wicker furniture and bright green accents that match the hills of Bordeaux Mountain just outside your window. This four-bedroom house sleeps eight and boasts a covered deck and veranda for enjoying cocktails and late nights (halfway) under the stars.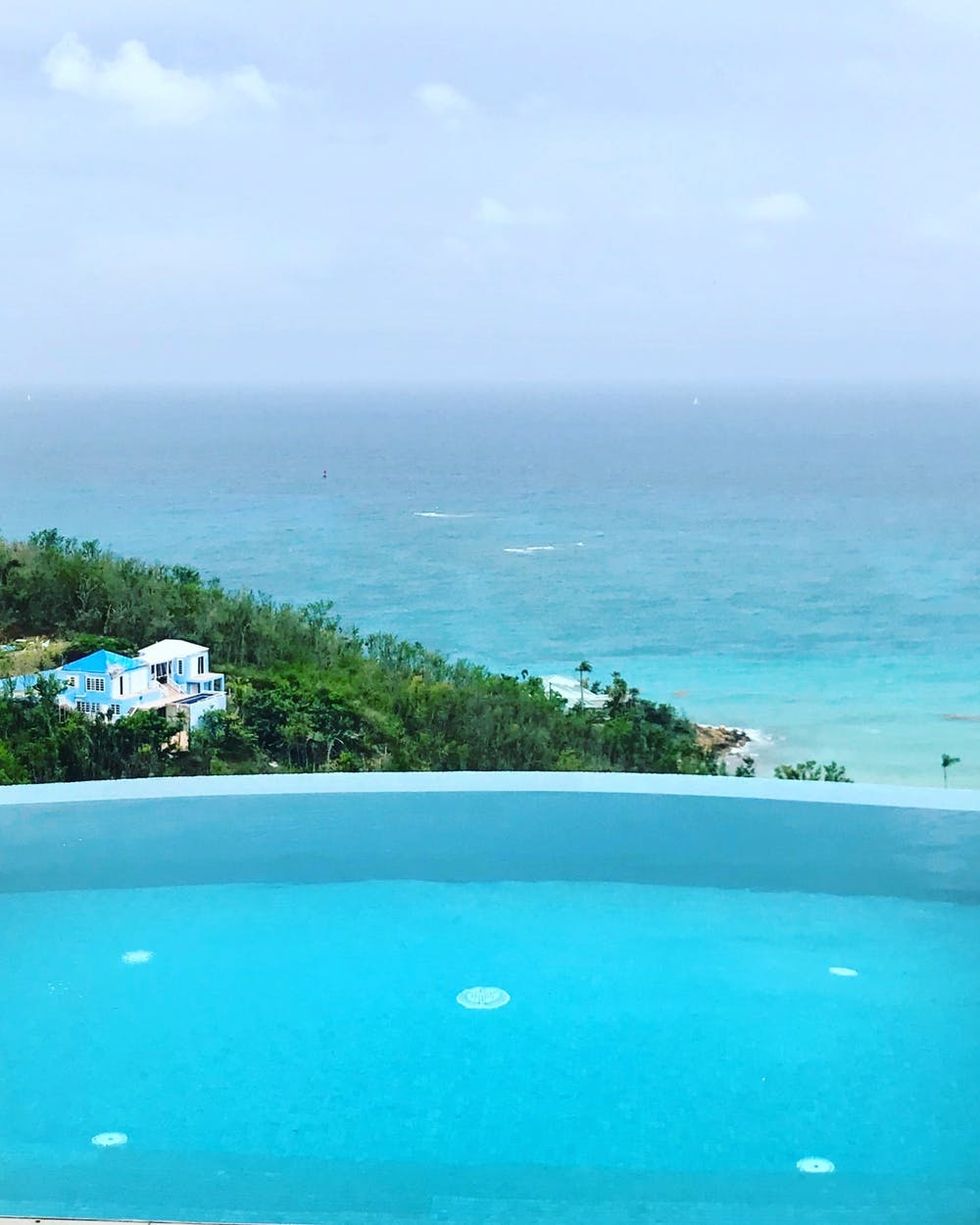 7. Palms at Morningstar (St. Thomas): The vibes in this villa are Drake-level chill, but the sound system and wraparound deck offer Rihanna-level excitement. Relax with a cocktail beside the pool to watch the sunset at this luxe accommodation, which is just a two-minute drive from Morningstar Beach in St. Thomas. The two-bedroom villa sleeps six, but there's the option to rent Villa Mas next door (same owners) in case you're looking to travel with a larger group of friends. There's a discount if you rent both together, so it really is the more the merrier.
What's your favorite island in the Caribbean? Let us know @BritandCo!
Brit + Co may at times use affiliate links to promote products sold by others, but always offers genuine editorial recommendations.
(Photos via Katherine Parker-Magyar)