Blake Lively Just Designed Your Go-To Spring Top
May 05, 2015
As much as Blake Lively's looks dazzle on the red carpet, especially when the Age of Adaline actress pulls a gawk-worthy 10 outfit changes in just 24 hours, we can always count on Blake to kill it with her street style game. From winter coats to boyfriend jeans, the new mom's casual style is just as effortlessly chic and severely statement making. Nothing's changed with her latest off-duty stunner — a breezy tie-front top she showed off on Insta — except for one major detail: she designed it.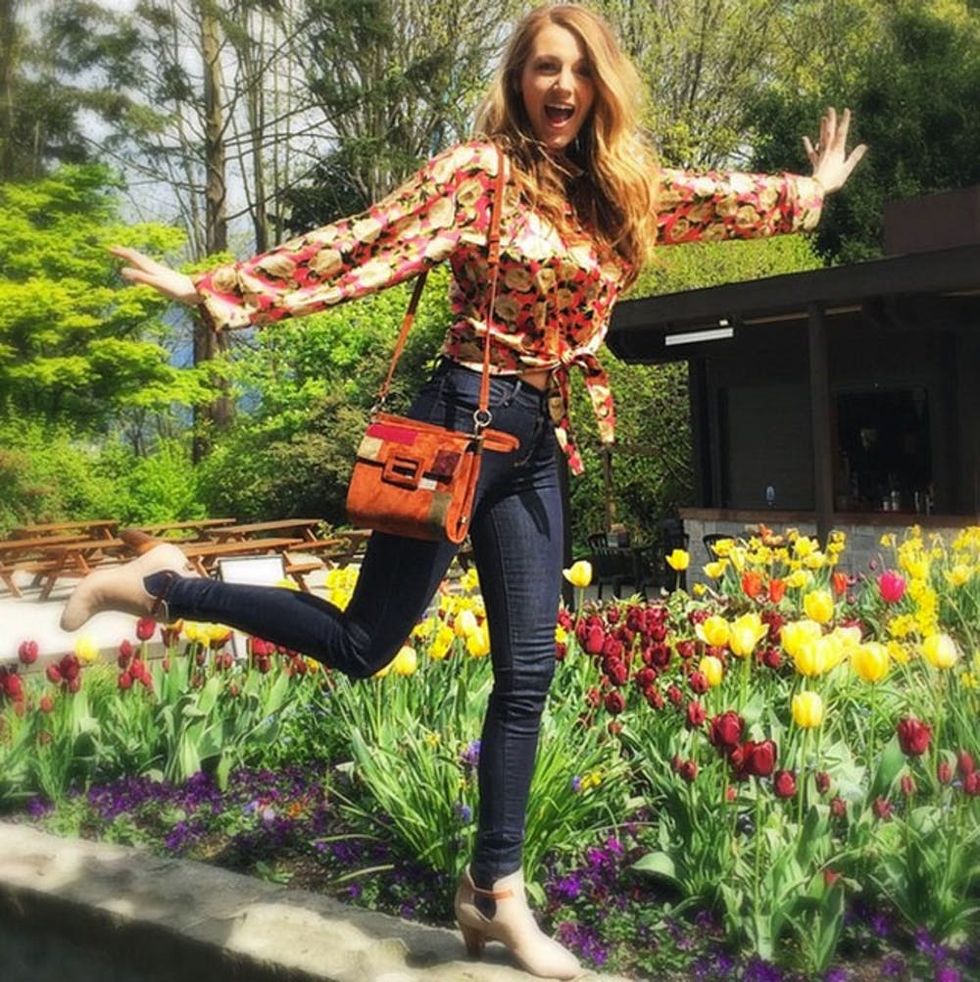 ---
In a collaboration with one of Blake's fave designers + Preserve market mainstay Lindsey Thornburg (you may know her as the designer of that swoon-worthy maternity coat), Blake is bringing back the styling tip Joey Potter first taught us in the '90s. Featuring some of spring's biggest trends, like bold floral prints and a retro-feeling color scheme, the cropped button-up feels fancy + easygoing all at once. You have the 100% silk charmeuse fabric to thank for that, along with its long, roomy sleeves and just-above-the-belly-button hem.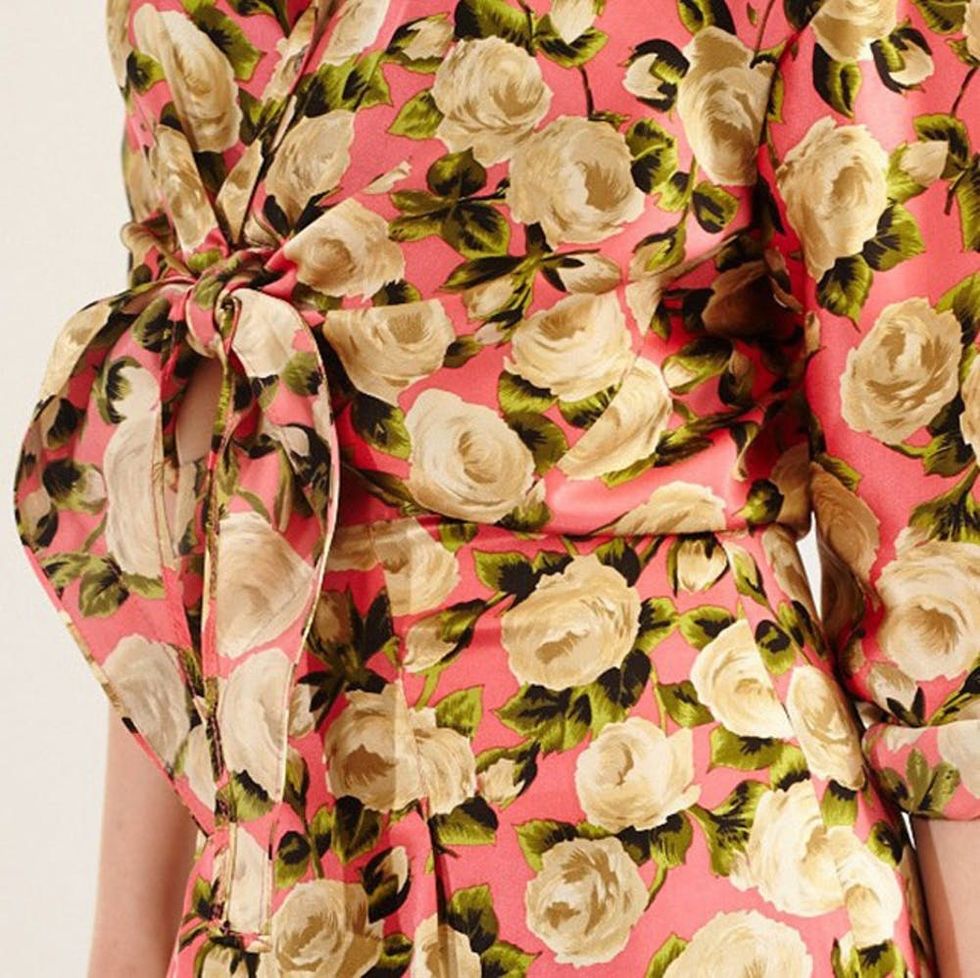 Whether you take a cue from Blake and style the boxy blouse with skinny jeans to create your warm weather tomboy uniform, or go for a decidedly more feminine spin with flares or a flowy skirt, (Preserve sells a matching high-waisted skirt that instantly turns it into a flirty wedding guest outfit like that), the top is just what your spring wardrobe needs. If you don't have the $355 to buy it straight-from-Blake, hack the look by knotting up your well-loved floral blouse. It wouldn't be the first time we've turned a Blake must-have into a fashion freebie.
What straight-from-Insta trends are you trying this spring? Tell us which celebs you follow for style advice in the comments below.
(Photo via @blakelively)