Boink Box is a Box of Adult Toys, Delivered Monthly
Aug 30, 2012
Subscription services are everywhere these days, and we are still loving them as much as when they first began. It exists for nearly every category — from beauty products to dog toys… you can even subscribe to a new set of razors each month. "There's a subscription for that" is the new "there's an app for that" and we're fully on board.
And when I say that subscriptions exist for every category, I'm really not lying. In fact, one of the latest subscription services, Boinkbox, is making its mark in the love + sex category. That's right, a box of brand new sex toys can be shipped to your door once a month for just $45/month. Their mission is to keep you and your significant other from getting too stale in the sack. From their website:
---
The products that we sell are well-researched, are good quality, and represent the best value in their category. Our mission is to help people have  a happier, healthier, sexier, and more inspiring love life.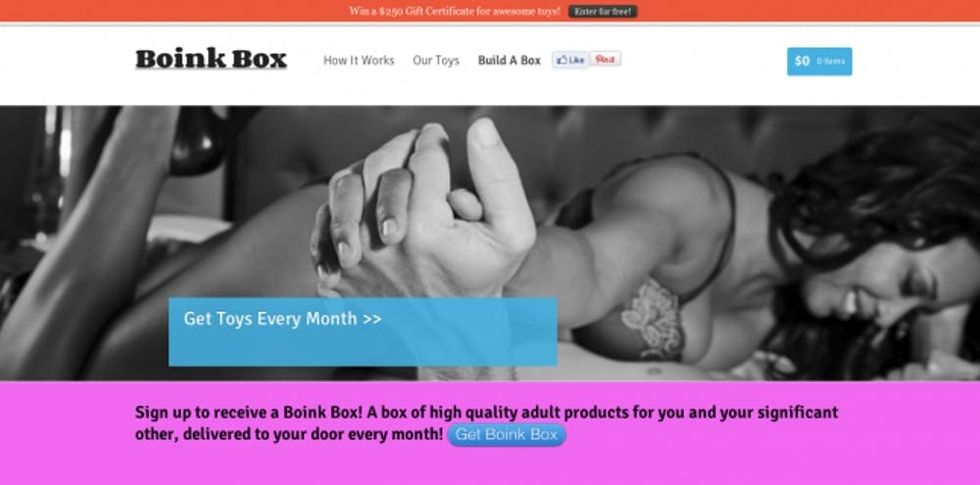 Clearly inspired by Fifty Shades of Grey, the company says that they will send you various adult toys in addition to "imaginative surprises." In addition to the products they send, Boinkbox will also send you a list of ideas for putting those products to use. (Um, I'd love to meet the man or woman who gets to come up with those ideas. What a crazy job.)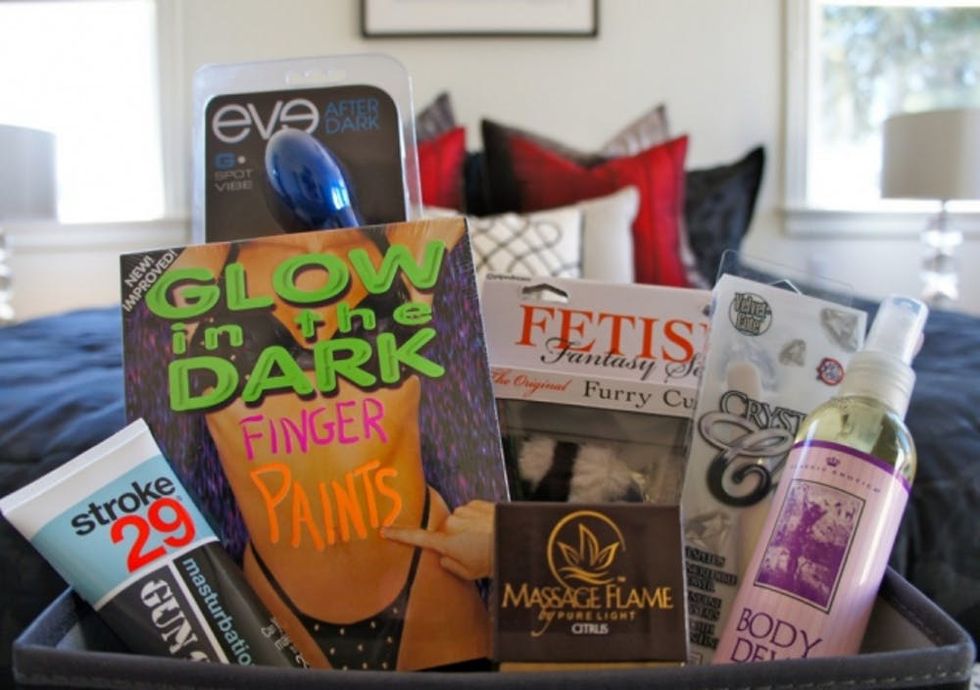 Worried your neighbors might see your mail? Don't fret, the Boinkbox is packaged discreetly inside of a USPS flat-rate shipping box. No one will ever know you and your spouse are so experimental.
What do you think about this concept? Totally awesome or a little ridiculous? We'd love to hear your thoughts in the comments below, or holler at me over on Twitter.
Health