This 1 Pot Chili Mac N' Cheese Recipe Is Gonna Be Your New Fave Dinner
Oct 18, 2015
Okay, we admit it: We've fallen into the "let's do something a little bit different with our favorite comfort food" trap. But now that we're here, we don't ever want to leave. In this amazing dish, piles of pasta and cheese are taken to a whole new level with ground beef, spices, kidney beans and fresh chilies. Plus, it's all made in one pan! So grab yourself a bowl, a warm blanket and the TV remote, and you'll be set for the rest of the evening.
---
Serves 5-6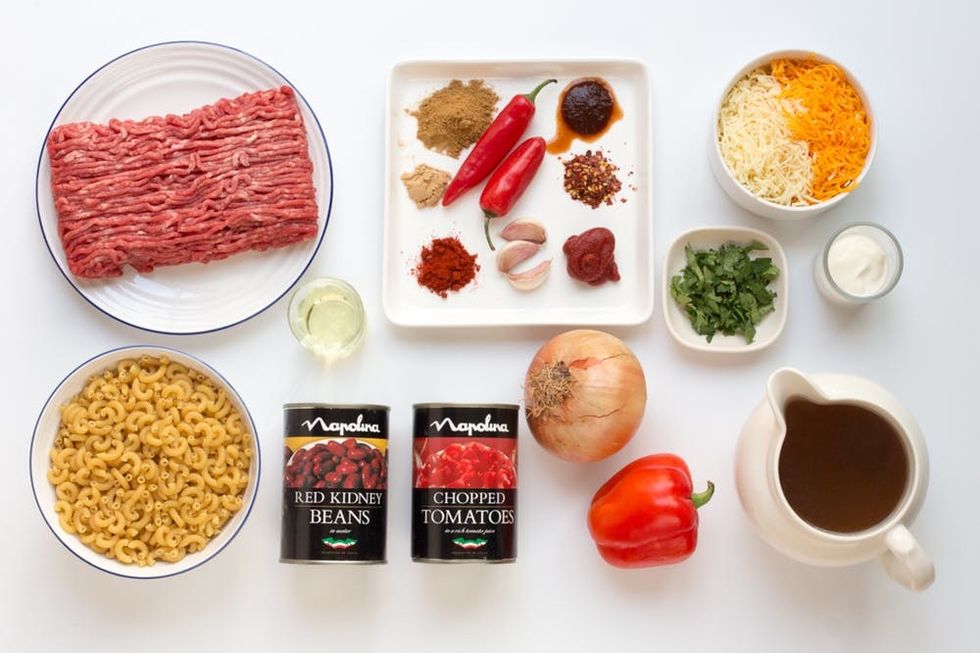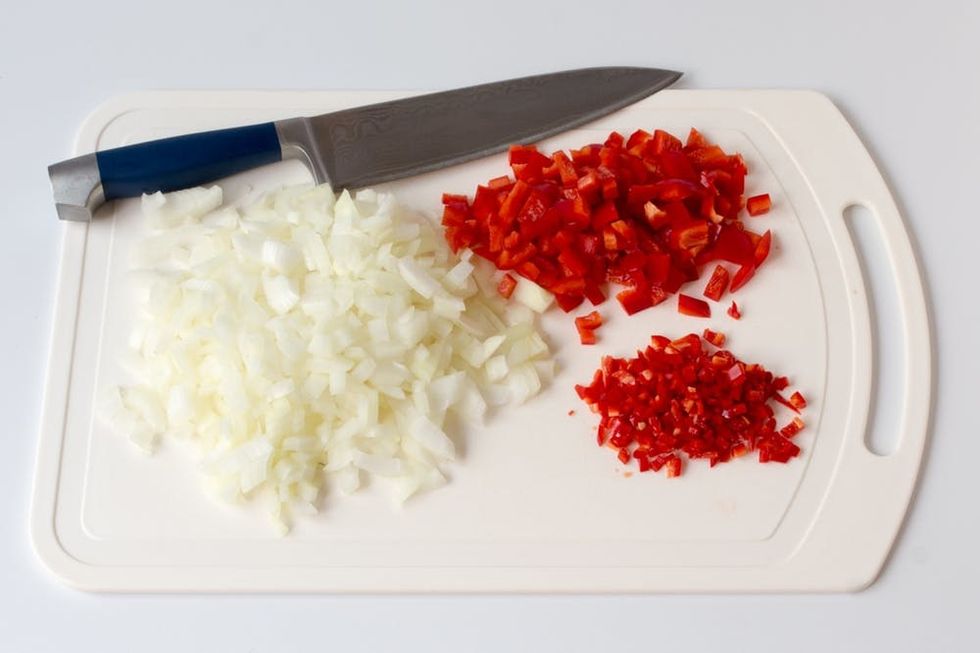 Chop up the onions and red pepper into chunks, then finely chop the red chilies.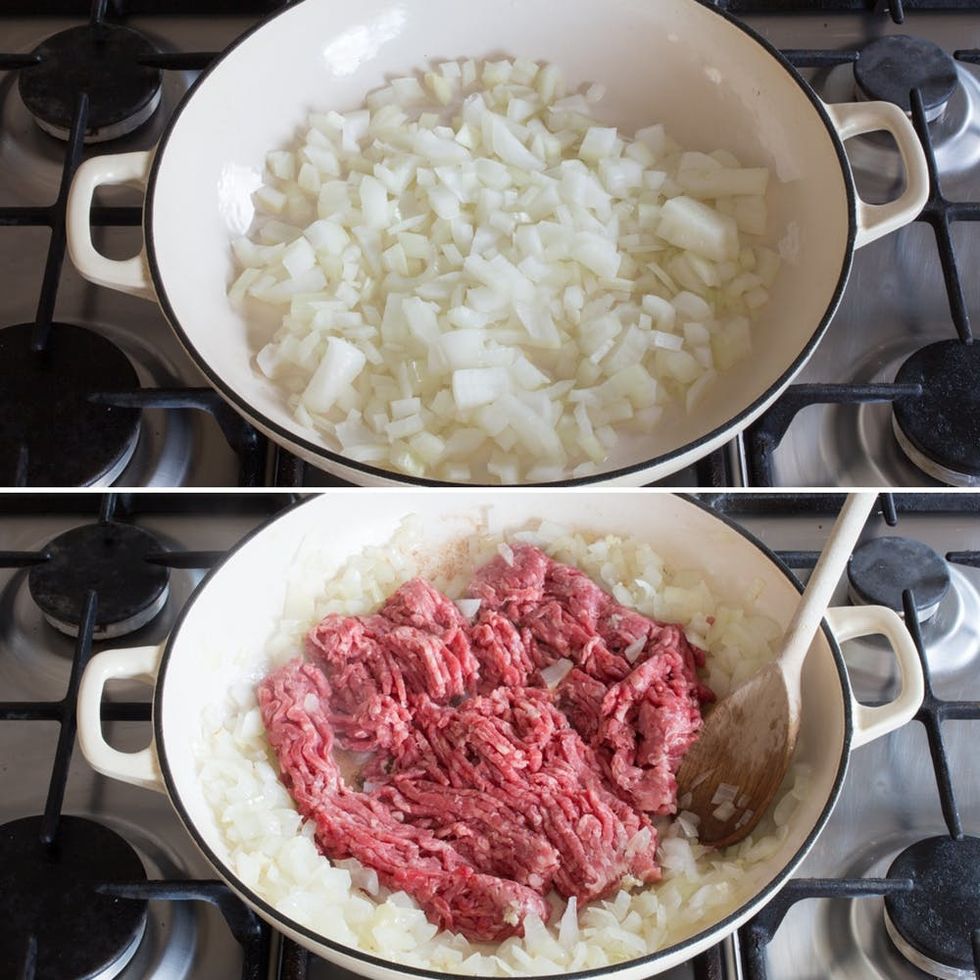 Heat the olive oil in a large skillet. Add in the onion and cook on a low-to-medium heat for 8-10 minutes (until the onion is soft and beginning to brown). Add in the garlic and ground beef and fry, stirring regularly to break up the beef, until the beef is no longer pink.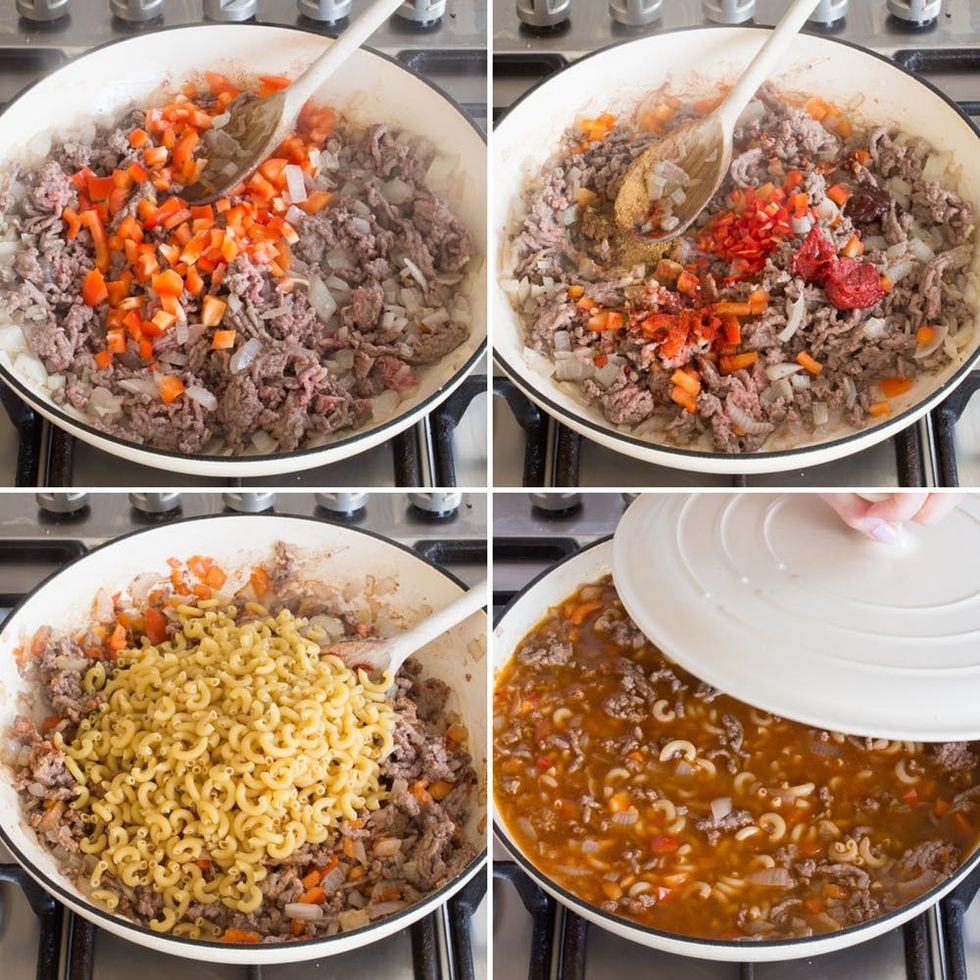 Add in the peppers and stir, then add in the tomato puree, chili flakes, paprika, ginger, cumin, chipotle paste and one of the chopped red chilies. Stir, then add in the macaroni, followed by the stock and canned tomatoes. Stir and bring to the boil, then cover and simmer on a low heat for five minutes.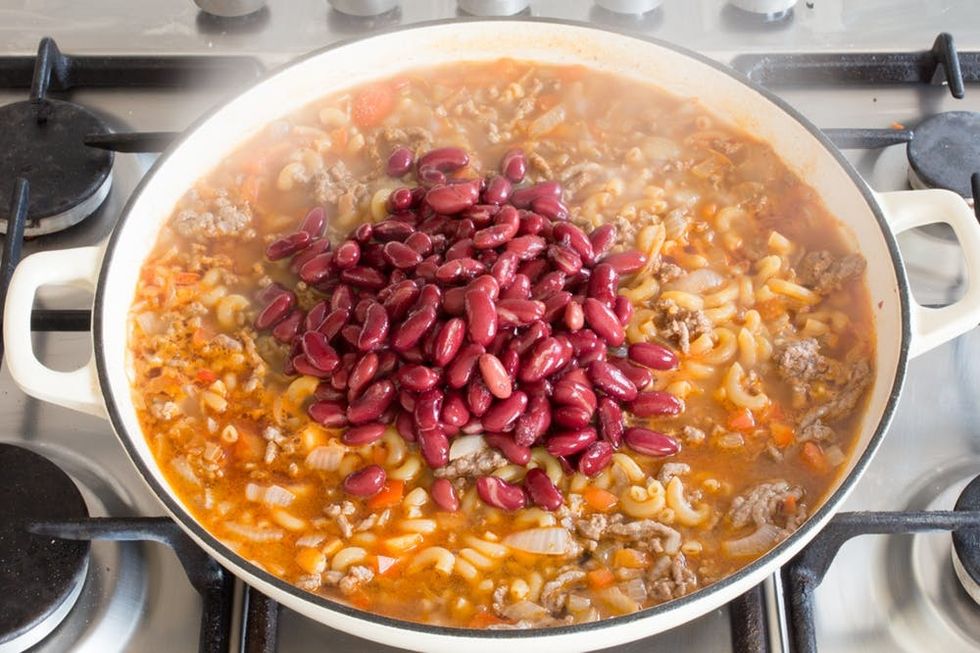 After five minutes, stir in the kidney beans, then place the lid back on and continue to heat for another 8-10 minutes.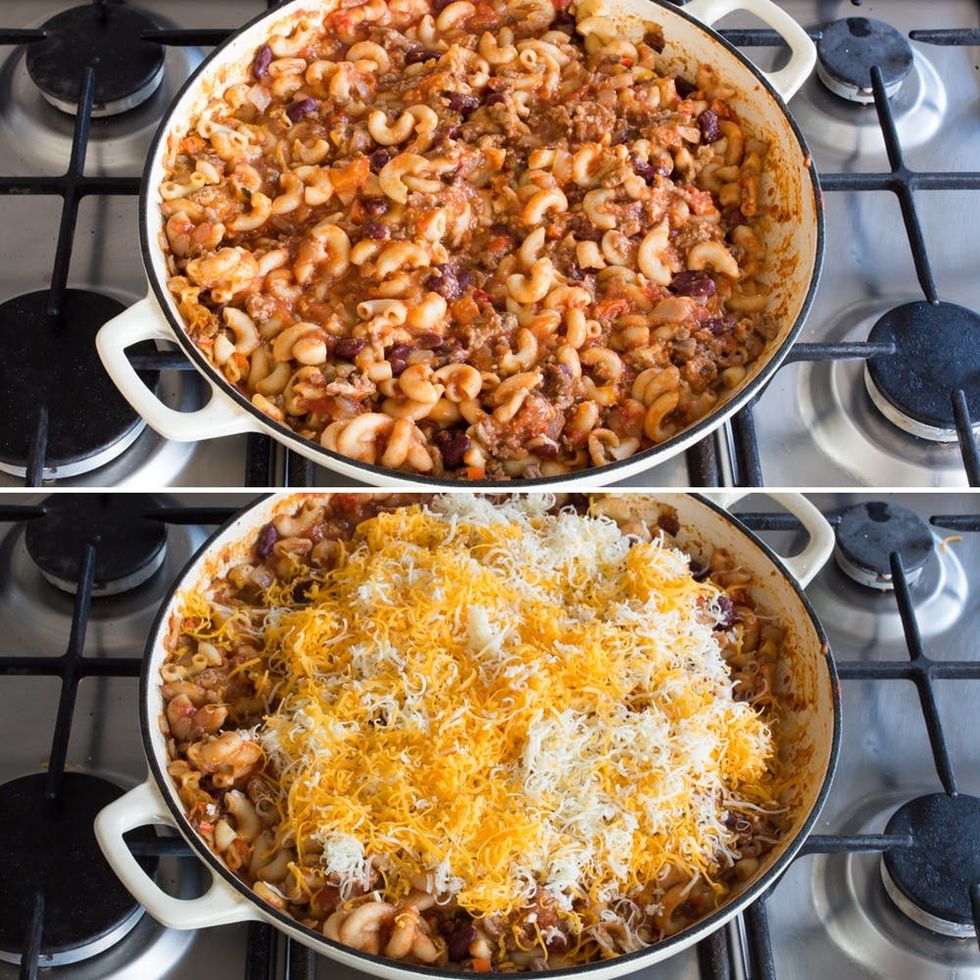 Take the lid off and stir through half the cheese, then sprinkle the rest of the cheese on top and place the lid back on for 3-5 more minutes, until the cheese has melted.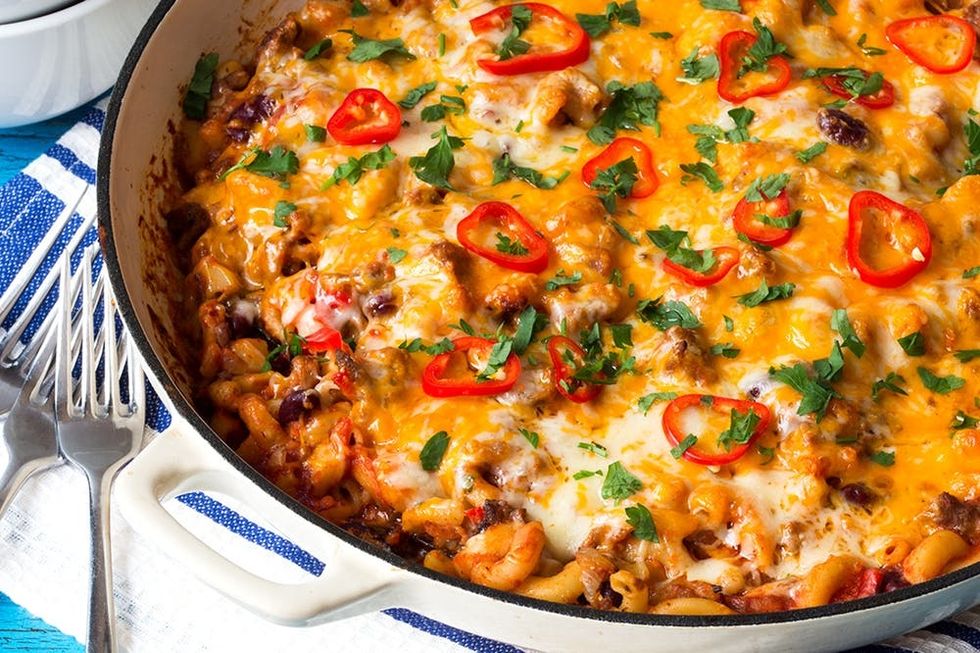 Remove the lid and sprinkle with the remaining chopped chilies and the chopped cilantro, then serve.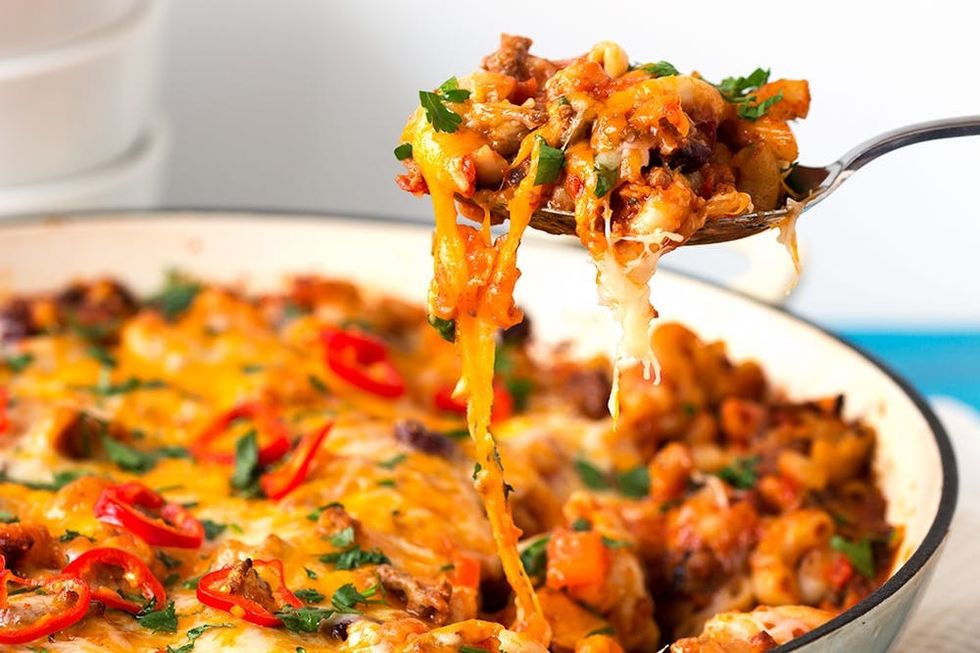 What's your favorite comfort food for those cooler autumn nights? Let us know in the comments below!
Nicky Corbishley
Nicky lives in Cheshire in the UK with her husband Chris and their two children Gracey and Lewis. She spends her days creating, photographing and writing recipes for her blog
Kitchen Sanctuary
.