The Newest Oreo Flavor Is One You've Been Dreaming About
Sep 29, 2015
I hope you're celebrating National Coffee Day with endless amounts of coffee cups. Even if you aren't (why not?!), this foodie news will make you feel like you're on a caffeinated high. Put down that PSLand that bag of PSL M&M's for a moment because there's a new Oreo flavor that *might* just replace all those pumpkin treats in your drawer stash.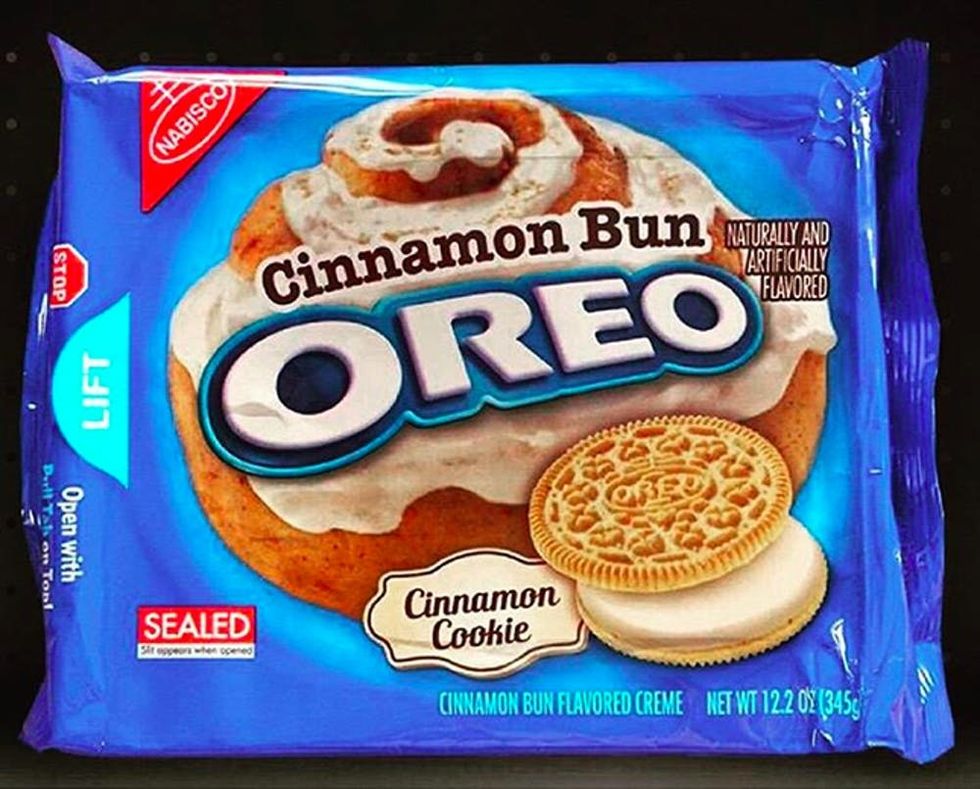 ---
After introducing us to new limited-edition flavors outside of the traditional chocolate cookie and creme variety this year with choices like S'mores, Brownie Batter, Pumpkin Spice, Red Velvet and Toasted Coconut, the Nabisco cookie is ready for its latest spin-off: Cinnamon Bun.
The new Oreo flavor (which had to be inspired by this sweet Oreo Buns recipe) consists of a cinnamon-flavored cookie filled with "cinnamon bun-flavored creme." Sounds like the perfect milk and/or coffee dipping alternative if you haven't fallen for Oreo Thins yet.
Though the Cinnamon Bun Oreo package has been spotted in the wild, it's not yet on store shelves. So until it does (according to People, that should happen next month) you can always indulge in the old pumpkin spice standbys like us ;)
Are you craving some Cinnamon Bun Oreos now? Let us know if you'll be picking up a box (or several) once they hit store shelves in the comments.
(Photo via @fastfoodgeek)