Halloween Makeup 101: How to Nail Cry Makeup That Is Still Pretty
Oct 25, 2015
Alright, this was definitely an interesting Halloween makeup tutorial to do for y'all, but it had to be done! There seems to be more and more opportunities to rep this look this Halloween. From Kim K's ridiculously infamous cry face to Bey's awesome sad streaks in her "Why Don't You Love Me" music video, you can pretty much turn anything into a sad version as long it's done well. Whether you are going for a scary or gory look — BTW, you can totally switch out the black liner here for a red one to make this bloody eye makeup — you'll still look pretty. Sad, but pretty.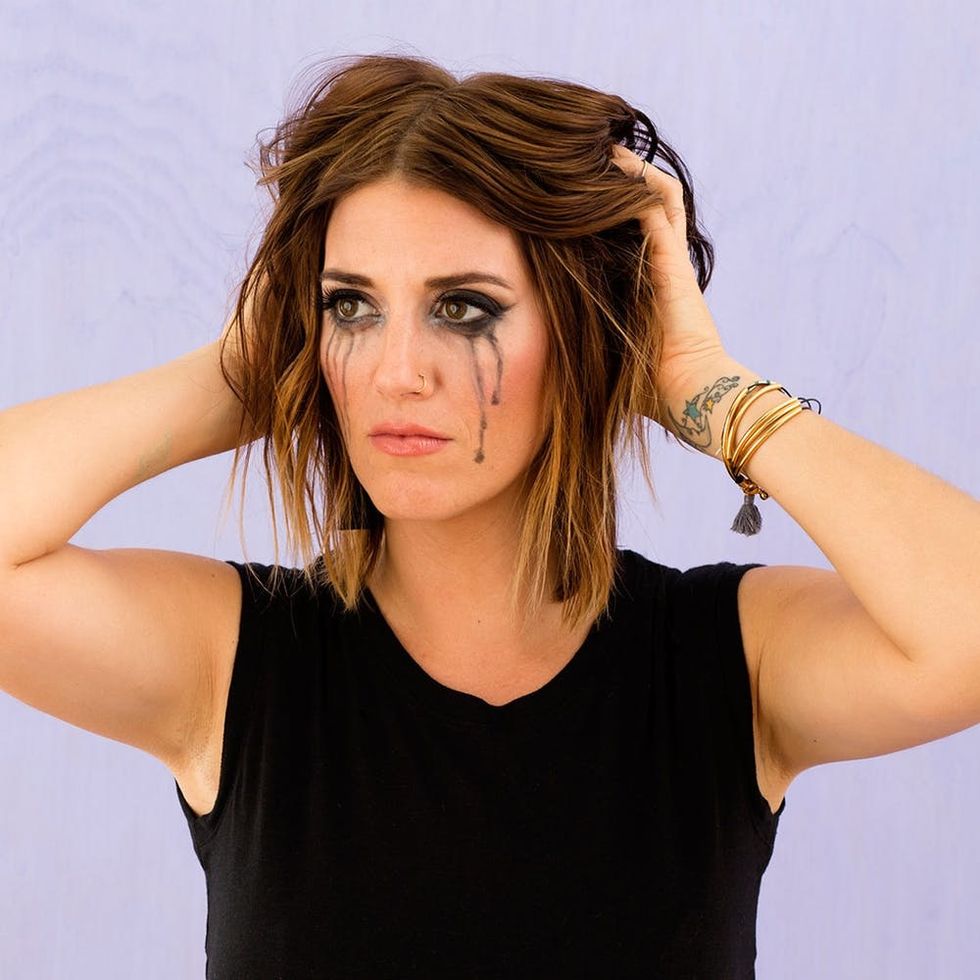 ---
Prep: Flawless Face + Smokey Eye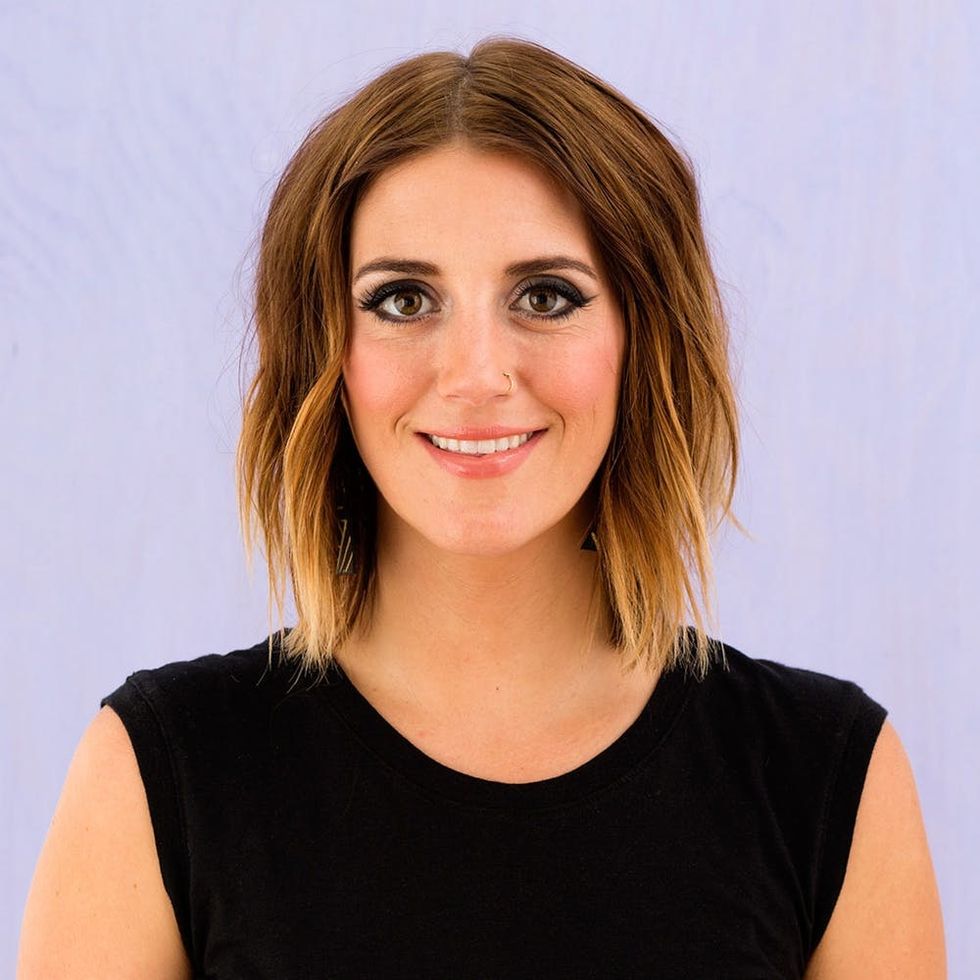 Follow this tutorial to get your base makeup started. Add a pretty dramatic smokey eye. Layer up the eyeliner on both your upper and lower lash line — you're going to need the extra pigment to help get those sad little makeup streaks to fall down your pretty little cheeks.
Step 1: Concealer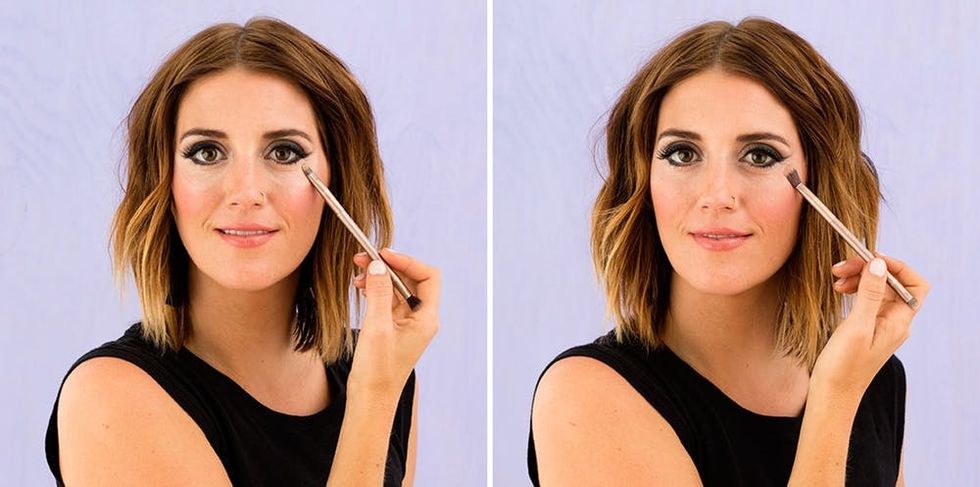 Normally I say keep it light on the concealer so it does not get cakey or look too heavy. In this case, you are going to be adding water and messing with the under eye area more than normal, so you want to go a bit more dramatic in this department. Apply an upside-down triangle shape and then blend in with a brush.
Step 2: Visine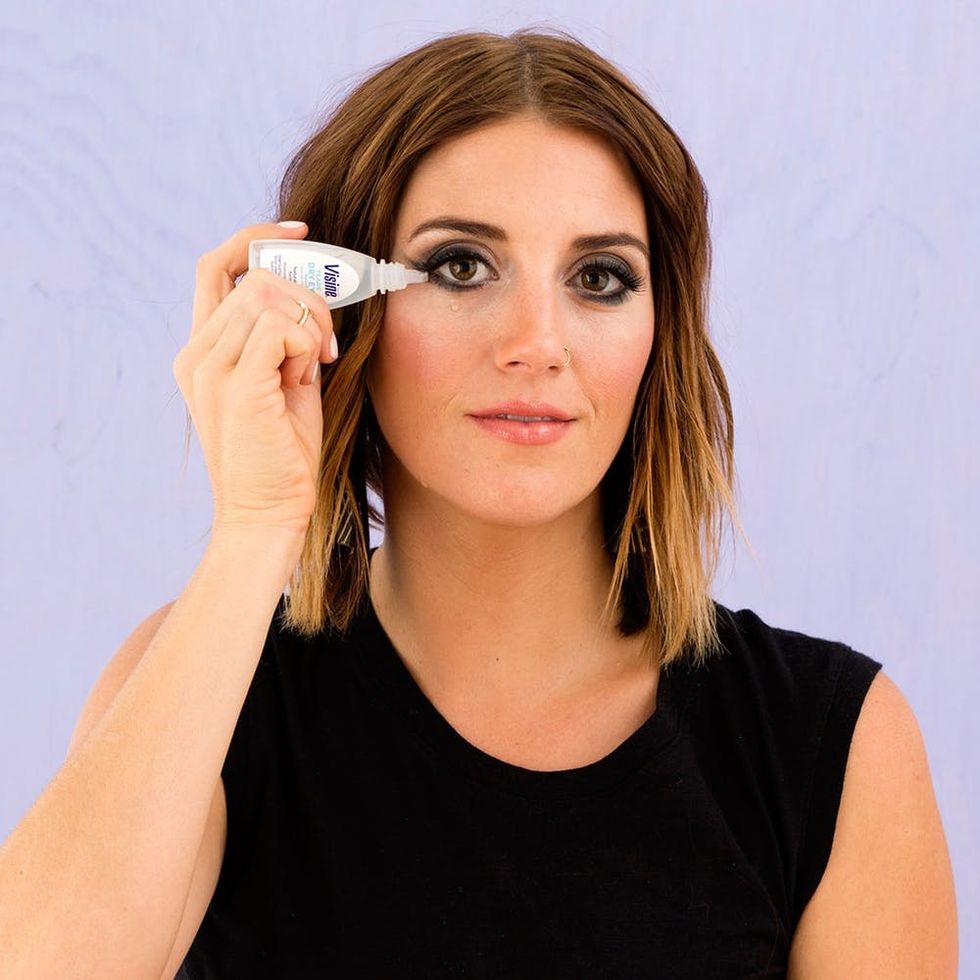 Add a few drops of Visine to your lower lash line. Be sure to start off by focusing on one eye, because you want to take the next step immediately so you don't lose the Visine drop.
Step 3: Smear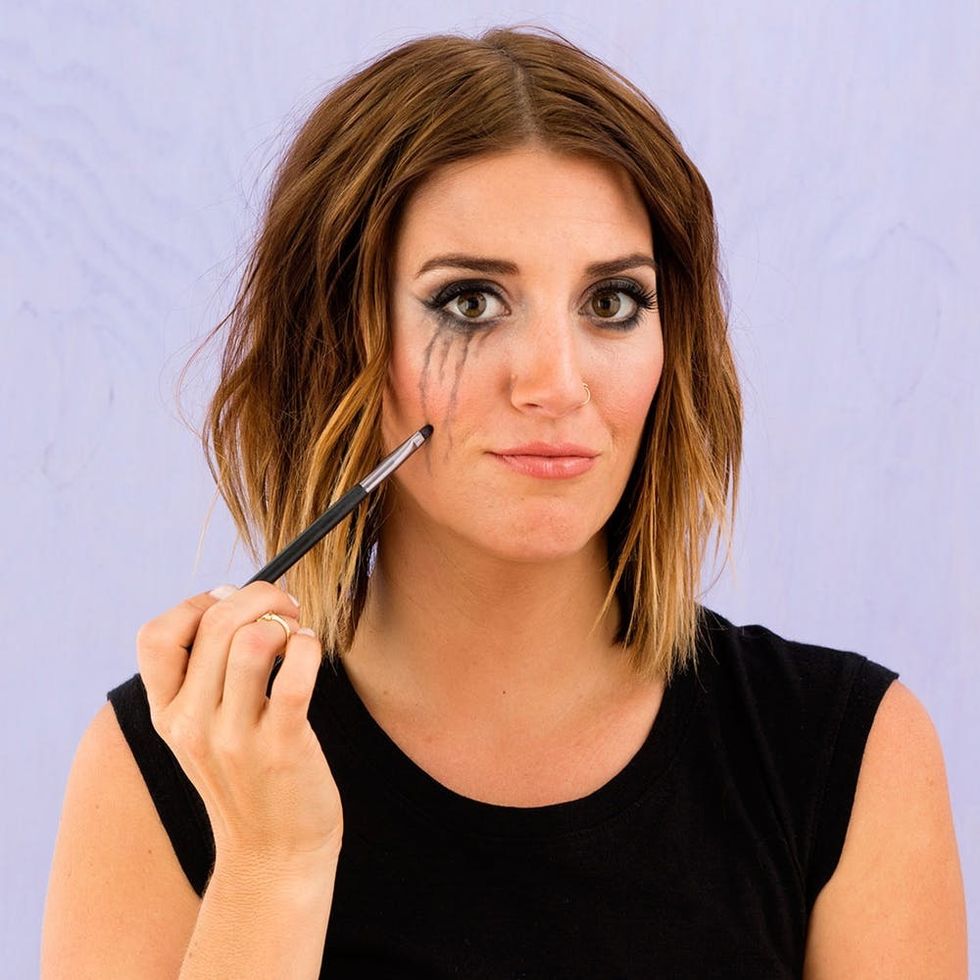 Use a thin makeup brush to gently encourage your eyeliner to bleed in the same pattern that the Visine drops are falling down your face.
Step 4: Highlight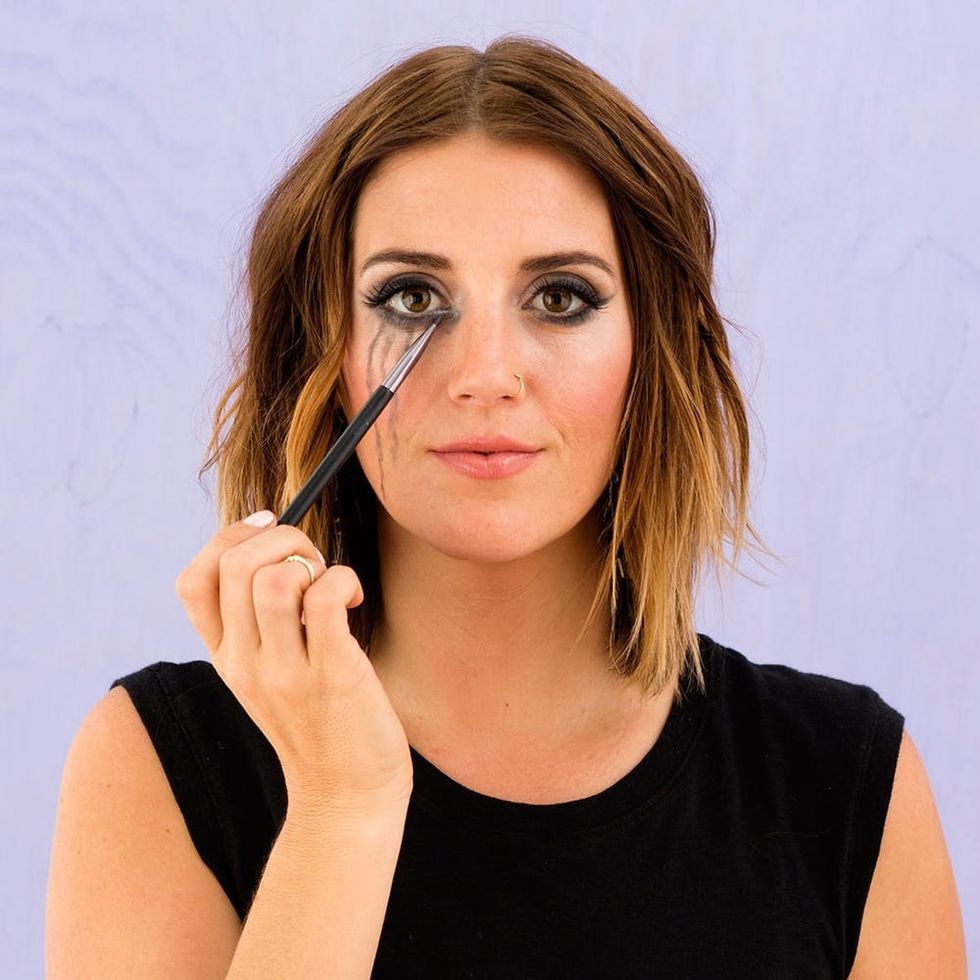 Add a pop of deep silver metallic shadow like Kat Von D Metal Crush Eyeshadow in Metallic Gunmetal ($21) to the inside corners of your eyes. This is going to give the highlight and dimension but still have a more moody vibe.
Step 5: Repeat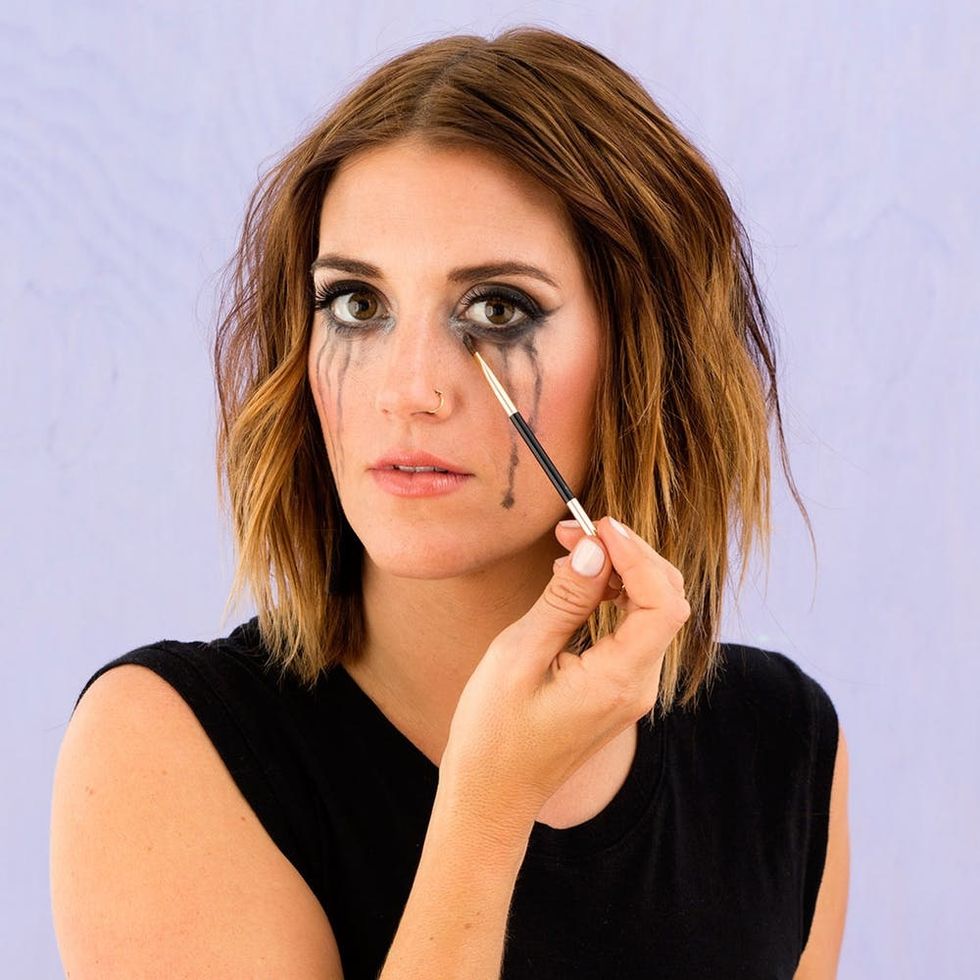 Go through these same four steps on the other eye!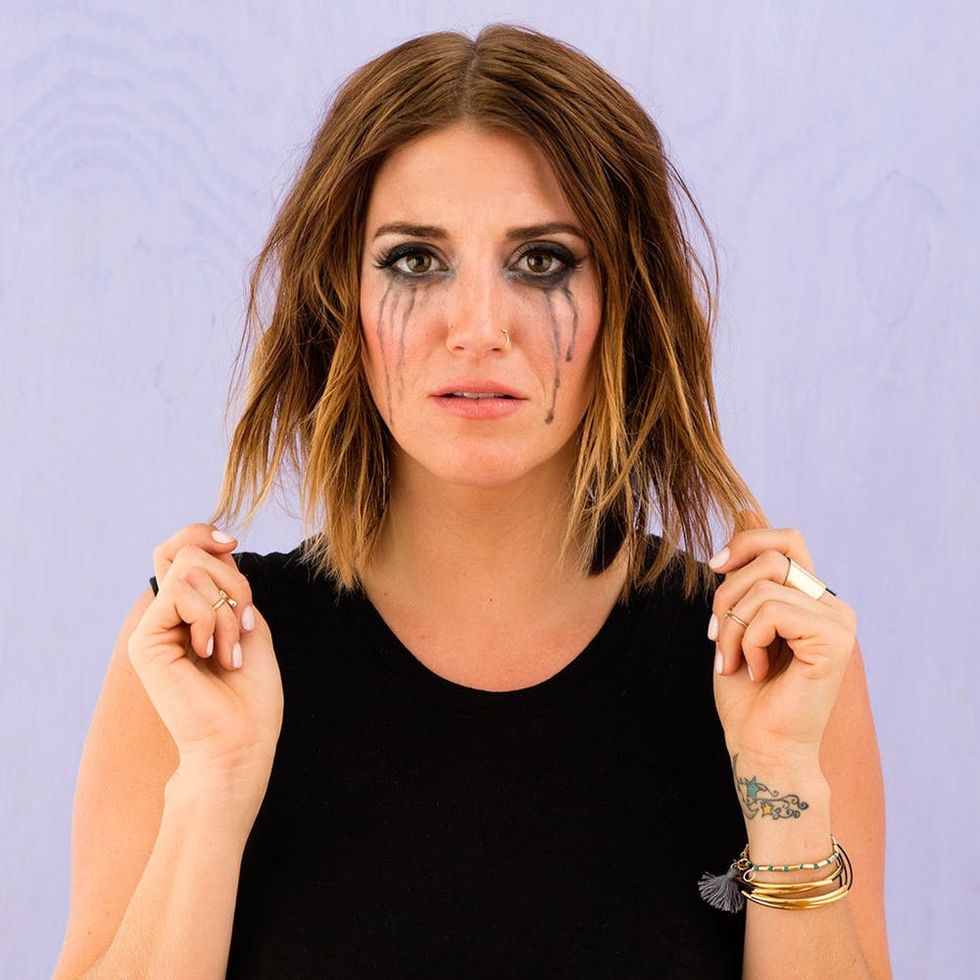 Get your acting skills on and have fun with this pretty cry baby look!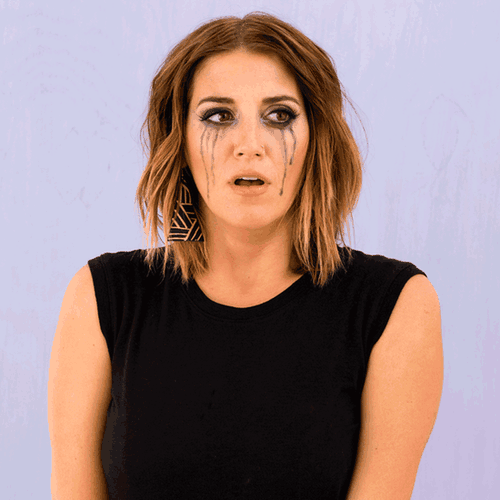 So. Sad.
There you have it! This look is easy and the possibilities are endless in terms of how to wear it. Throw on a base white face and then make yourself into a crying zombie or ghost for a scarier route.
What are some other odd makeup tutorials you would like to see? Let me know so I can make it happen! Share ideas or inspiration images in the comments section below.
Misty Spinney
Misty Spinney is a hair stylist, makeup artist, and fashion stylist with a strong background in design and deep passion for creativity.
DIY Beauty