Turn Your Legs into a Tail With This Mermaid Blanket
Feb 07, 2016
Now I'm not going to lie, in the past few years I have made some drastic changes in my life to get closer and closer to being a mermaid. It first started off with dyeing my hair purple, which then turned into mermaid hues of purples, pinks and teals. Next, I picked up my east coast life and permanently moved myself to San Francisco, where the beach is about a 10-minute drive away from my apartment. Finally, I nearly completed my mermaid transformation when I got an extremely cute wetsuit from my parents for Christmas. (All that's missing from my aquatic life transformation is surfing lessons — surfers HMU.)
Now for all of you other mermaid lovers out there, we've created the cutest mermaid tail blanket hack for cozying up during these cold winter months. One of the many things trending on Pinterest has been a crochet mermaid tail blanket pattern, but if you're short on time you can use the tutorial below to hack a pre-existing blanket into a mermaid tail. Break out the sewing machine because it's time to get cozy.
---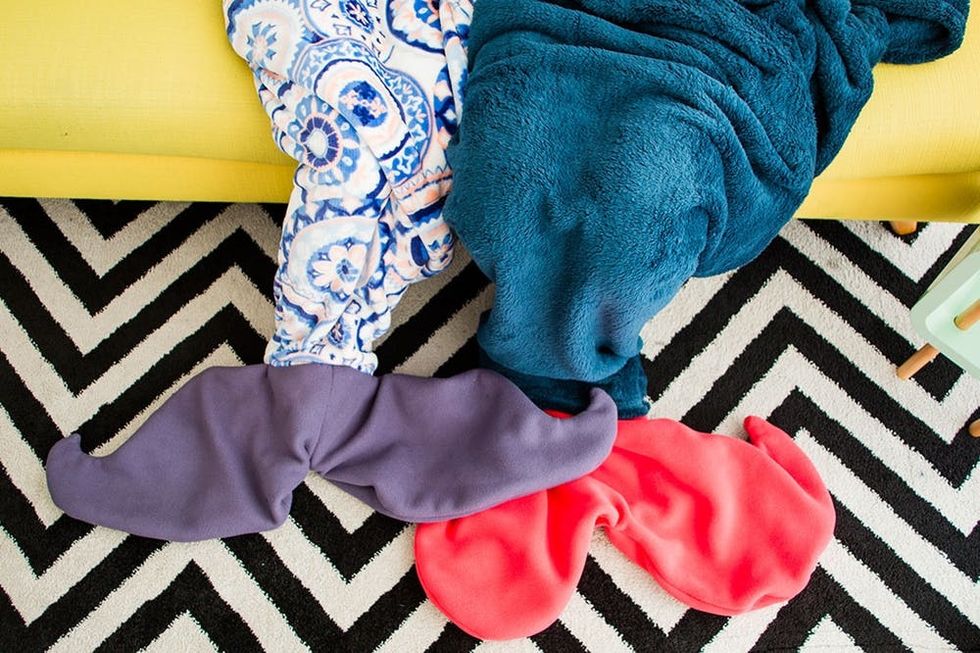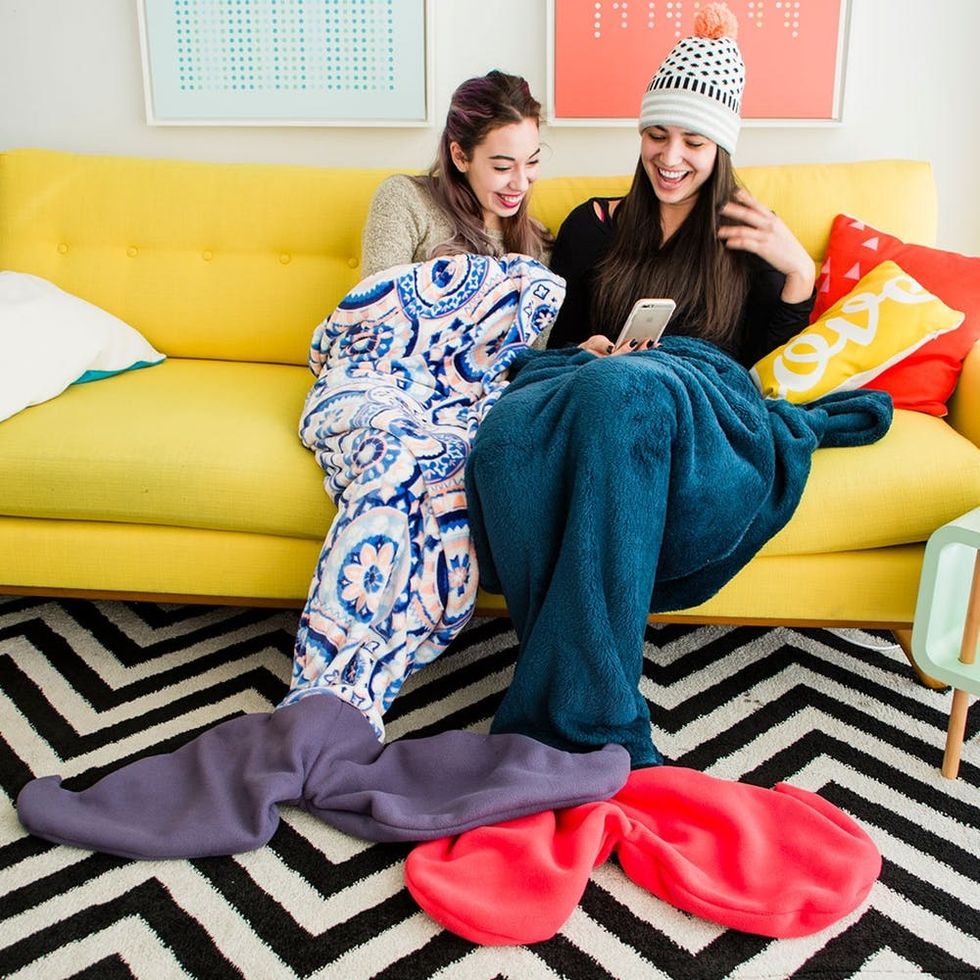 Materials + Tools: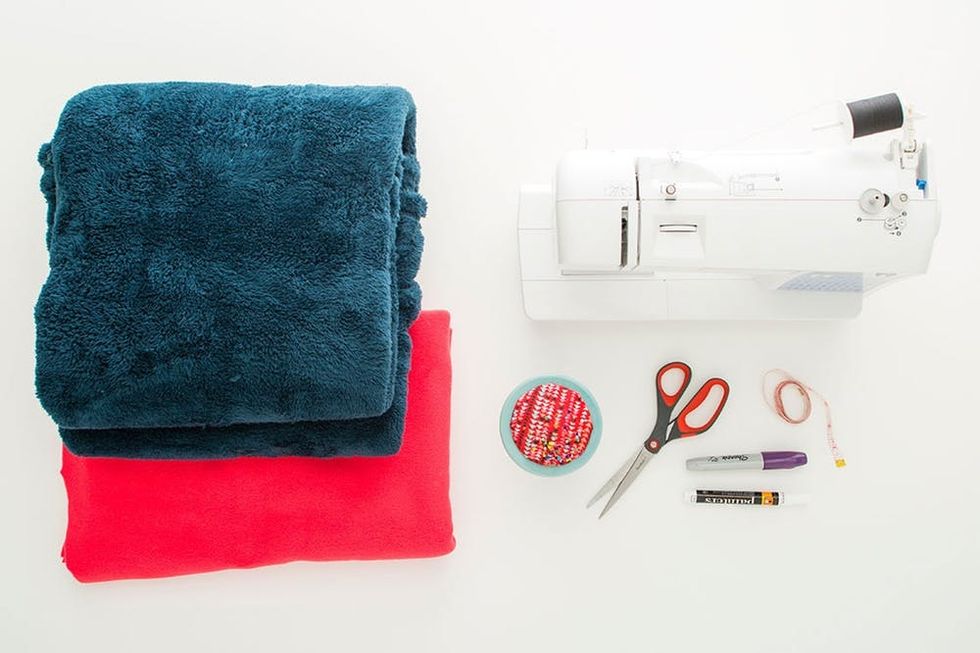 Instructions:
1. Fold your blanket in half the long way. On the bottom edge, measure 15 inches from the fold and make a mark. Next, measure 35 inches up the open edge of the blanket and make a mark. Connect the two marks with a diagonal line.
2. Pin the blanket together (to prevent the layers from moving) and cut the diagonal line.
3. Fold your fleece fabric in half to form a rectangle that measures about 40 x 21 inches and then fold in half again. Draw half of the mermaid tail on the fleece leaving a seven-inch tab on the top, which you will use to connect the tail to the blanket.
4. Separate the two mermaid tail cut outs and pin one onto the front fold of the blanket and the other onto the bottom fold of the blanket. Then sew.
5. Fold the blanket back in half and match up the two copies of the mermaid tail. Pin all the way around the blanket and tail. Start sewing at the diagonal edge of the blanket, following the curves of the mermaid tail and ending at the folded edge of the blanket.
6. Turn the blanket right side out and crawl in!
Show us your project by tagging us on Instagram + using hashtag #iamcreative!
DIY Production and Styling: Kelly Bryden
Photography: Chris Andre
Kelly Bryden
Kelly Bryden, an east coast native, is stoked to be a part of the Brit + Co team. Design, DIY, and fashion are her passions. If she isn't crafting you can catch her on the dance floor or wrapped up in aerial silks.