13 Dukan Diet-Approved Recipes to Whip Up This Week
Apr 07, 2015
Now that we know all about the Dukan Diet, it's time to get cooking. Each of these 13 tempting recipes fits into one of the four phases and will leave you feeling satisfied, not starving. (Kind of a revelation for dieting, no?) Loaded with veggies and protein, even those of you not sticking to the diet plan may find yourselves adding these dishes to your weekly rotation — they're just that good.
---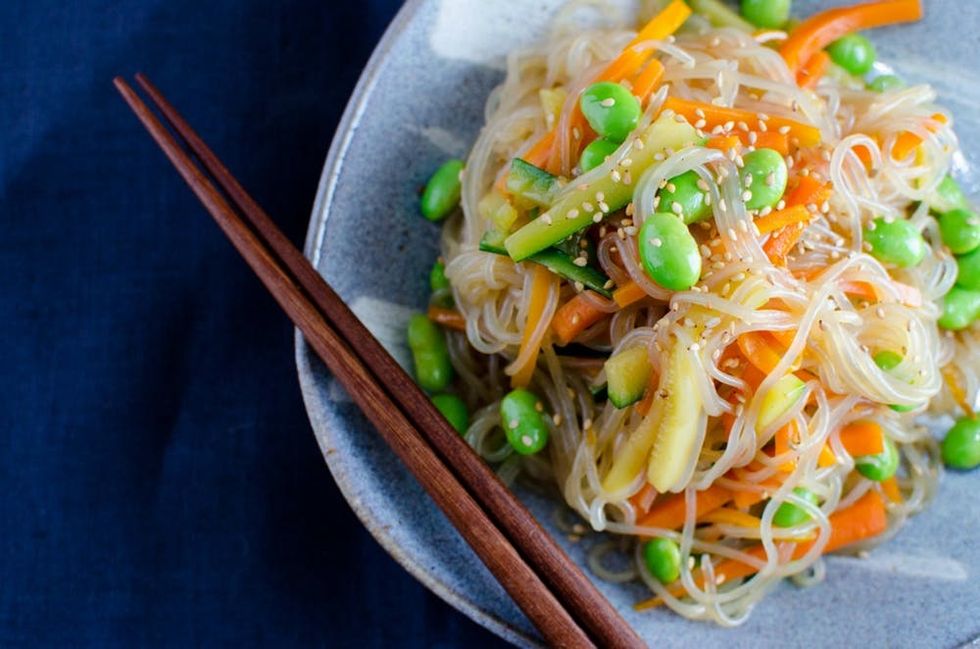 1. Sukiyaki Shirataki Noodles: Load these unbelievably low-carb noodles up with your fave veggies and meat to make an incredibly healthy takeout swap. (via Merci Mama)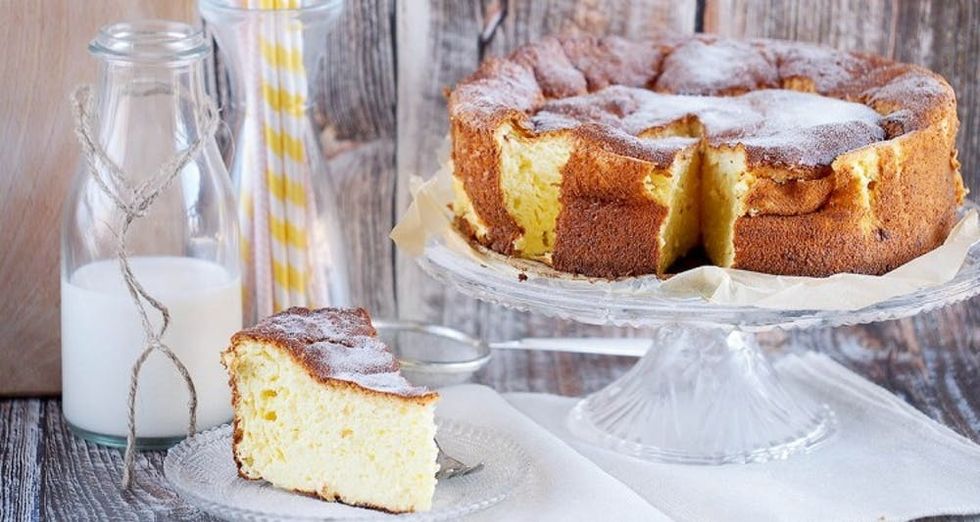 2. Diet Cheesecake: Eating cheesecake is totally a-okay when you reach for one of these low-fat, but still totally creamy, slices. (via Karmelowy.pl)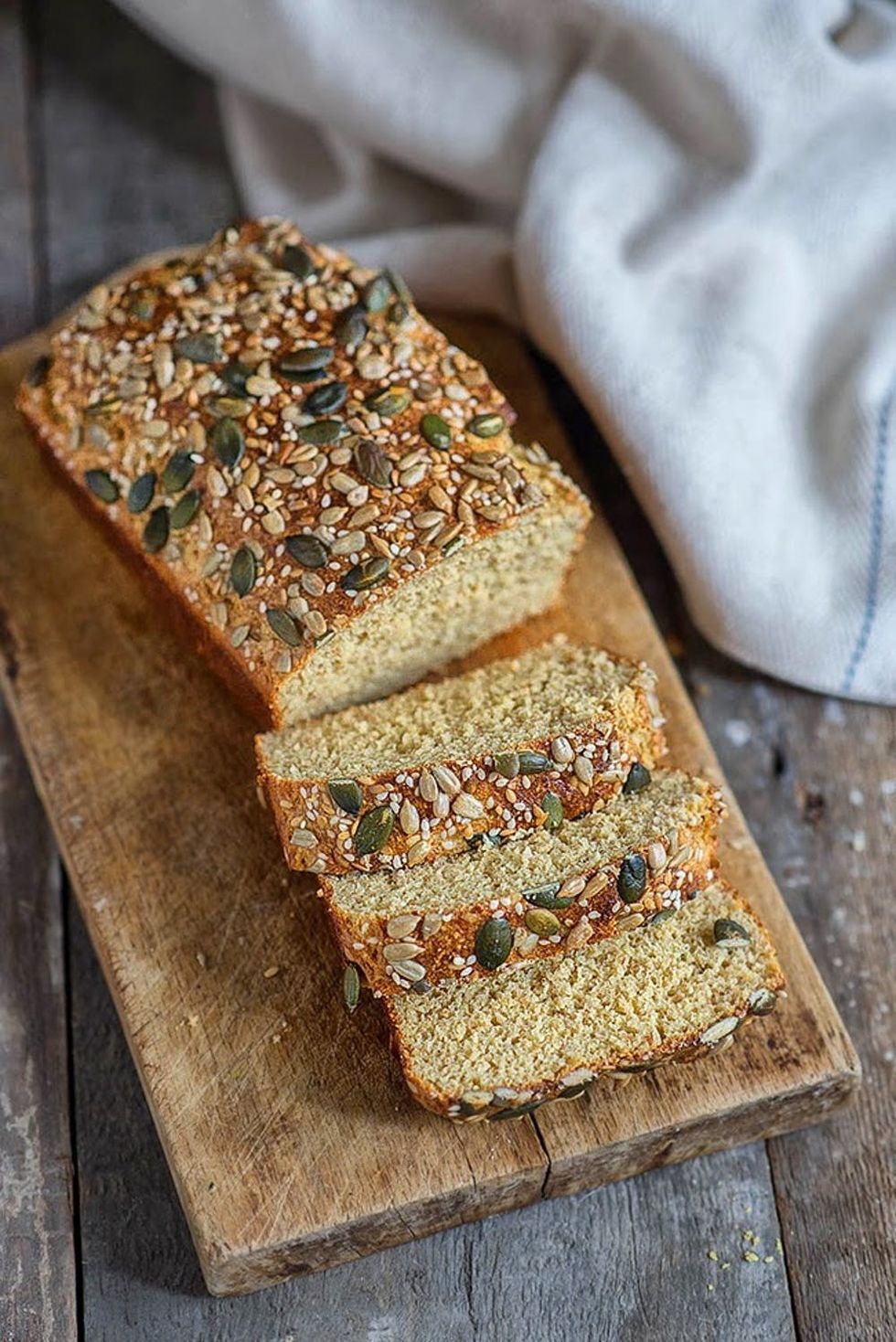 3. Super Easy Low-Carb Bread: This loaf may be a bit more dense than the Wonder Bread of yore, but it works just as well in a sandwich, toasted into croutons or used to swipe up the last bit of sauce or soup. (via Supergolden Bakes)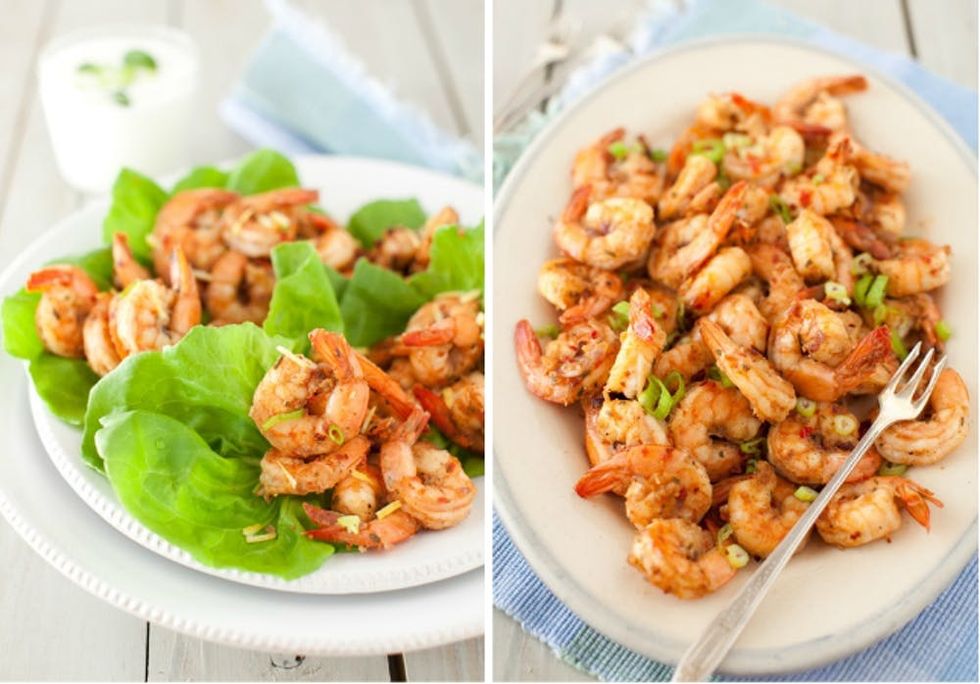 4. Hot and Juicy Shrimp With Spicy Garlic: Positively loaded with flavor courtesy of a spicy marinade and tangy lemon sauce, this sauteed shrimp makes for scrumptious lettuce wraps. (via Cooking Melangery)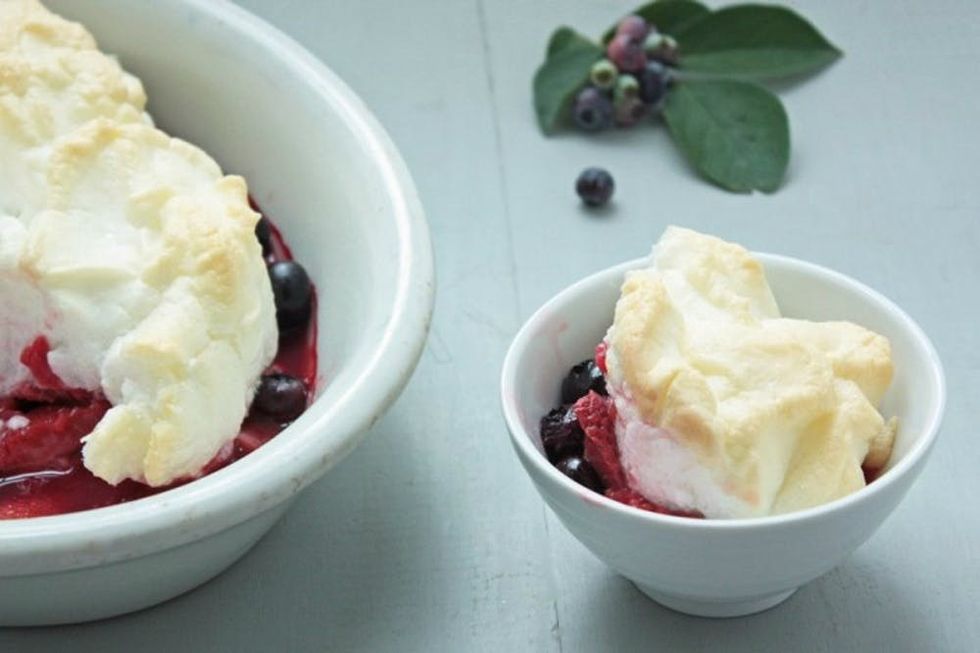 5. Summer Berry Meringues (Gluten-Free): The combo of sweet, summer berries topped with pillowy clouds of meringue is positively heavenly. (via I Breathe I'm Hungry)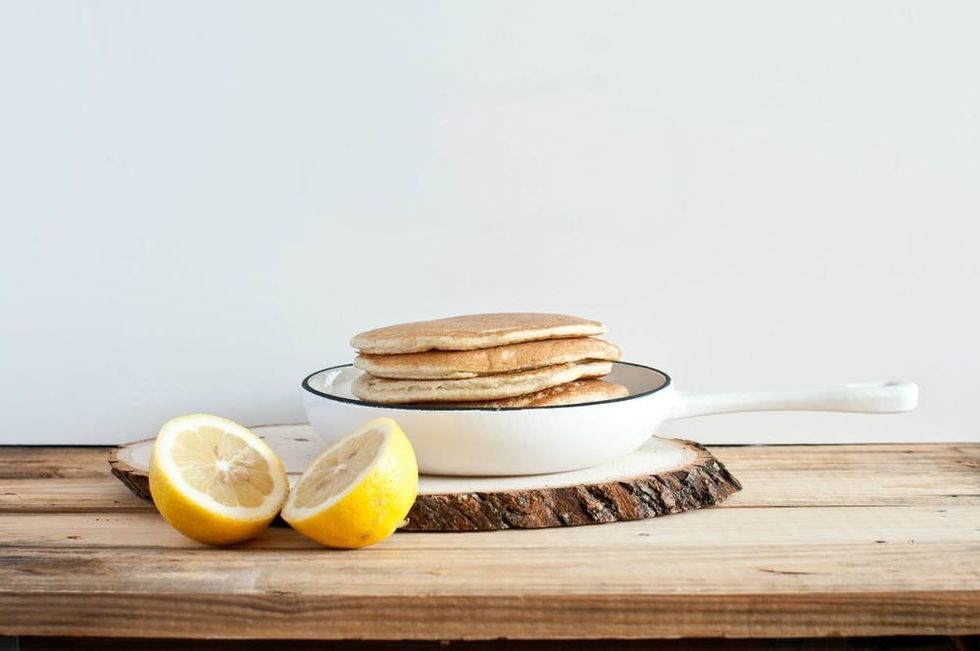 6. Sweet Lemon Dukan Pancakes: Five ingredients is all it takes to whip up these better-than-a-bowl-of-oatmeal pancakes. (via Andy and Belle)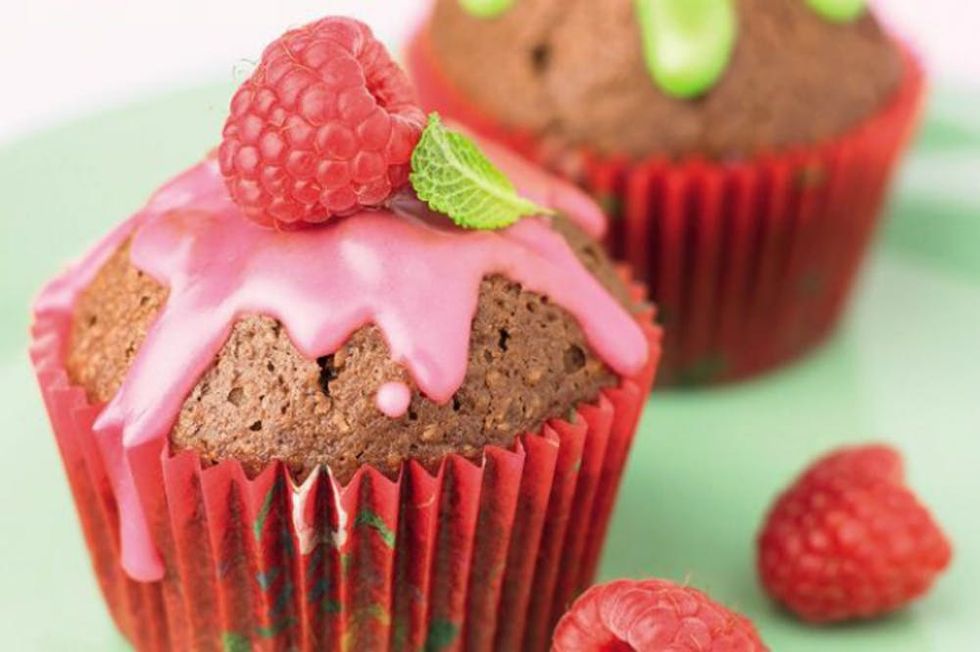 7. Choco-Raspberry and Choco-Mint Cupcakes: You'll want to save room to indulge in two of these tasty cupcakes. Half are drizzled with raspberry icing, and the remaining are topped with peppermint for two totally different taste experiences. (via The Mirror)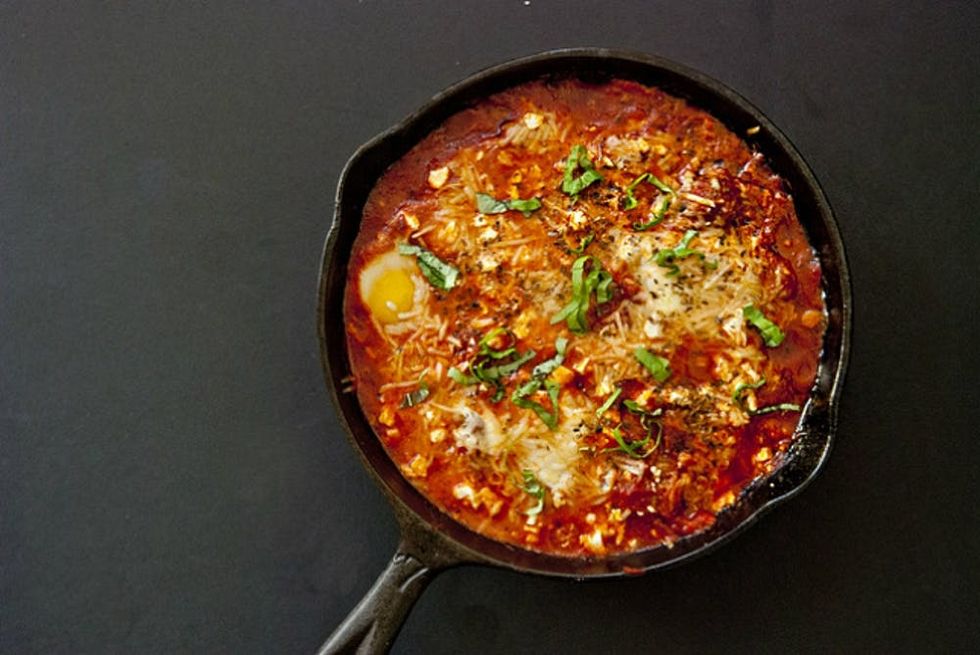 8. Lazy Meatball Shakshouka: Spicy tomato sauce and egg shakshouka gets an extra dose of staying power with the addition of homemade onion meatballs. Consider serving it with a few slices of Dukan-diet-approved bread for an even more enjoyable meal. (via Sweetsonian)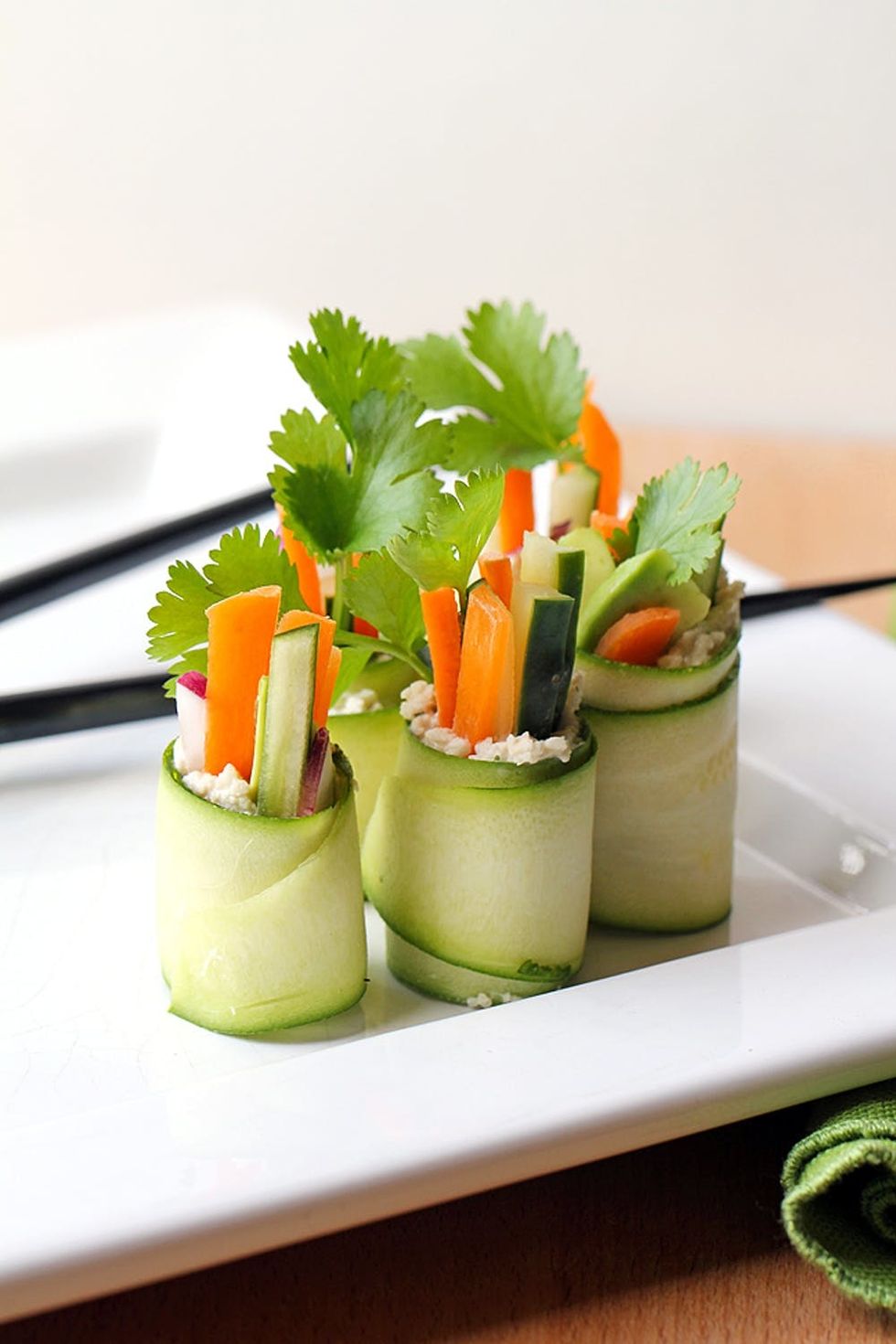 9. Raw Zucchini Sushi Rolls: Filled with fresh veggies and cashew cream, these rolls are a cross between veggie maki and crudites with dip. They make for a fab appetizer or entree. (via In Sonnet's Kitchen)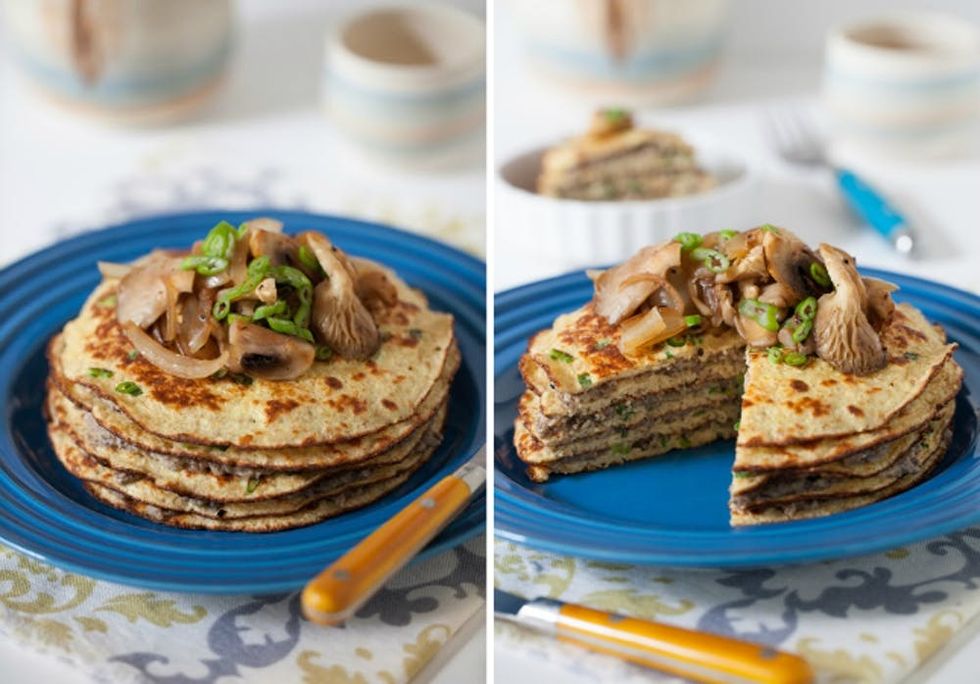 10. Oat Bran Pancake Cake With Mushroom Caviar: Crepe cakes are all the rage these days, and this savory spin will allow you to get in on the action. The pancakes reheat beautifully, so you can even cook up a big batch ahead of time to make assembly a breeze. (via Cooking Melangery)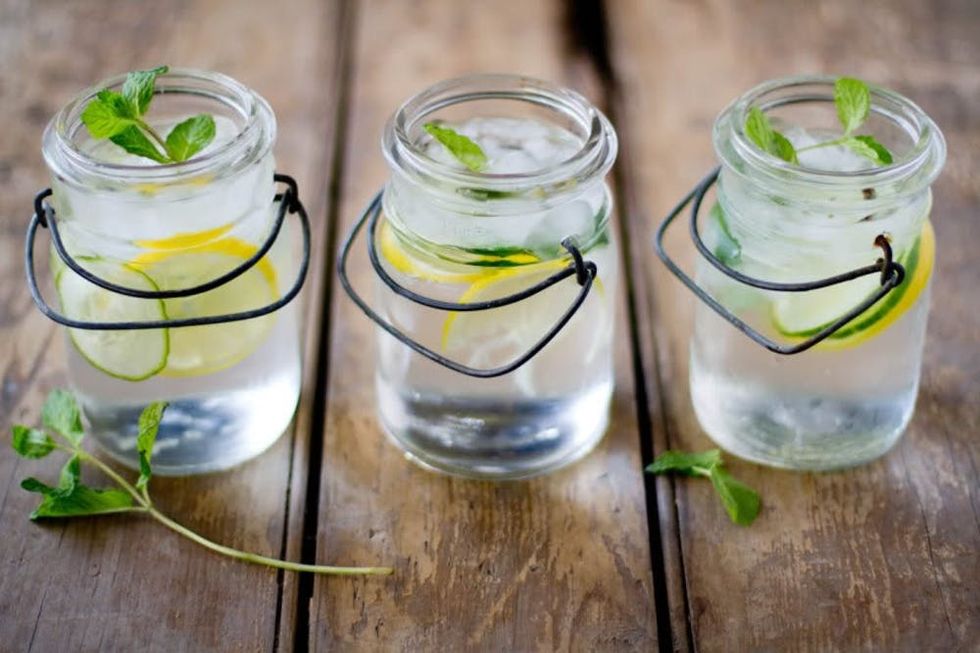 11. Refreshing Lemon Mint Cucumber Water: Who needs soda when there's this flavorful, good-to-the-last-drop water to sip on? (via Rikki Snyder Photography)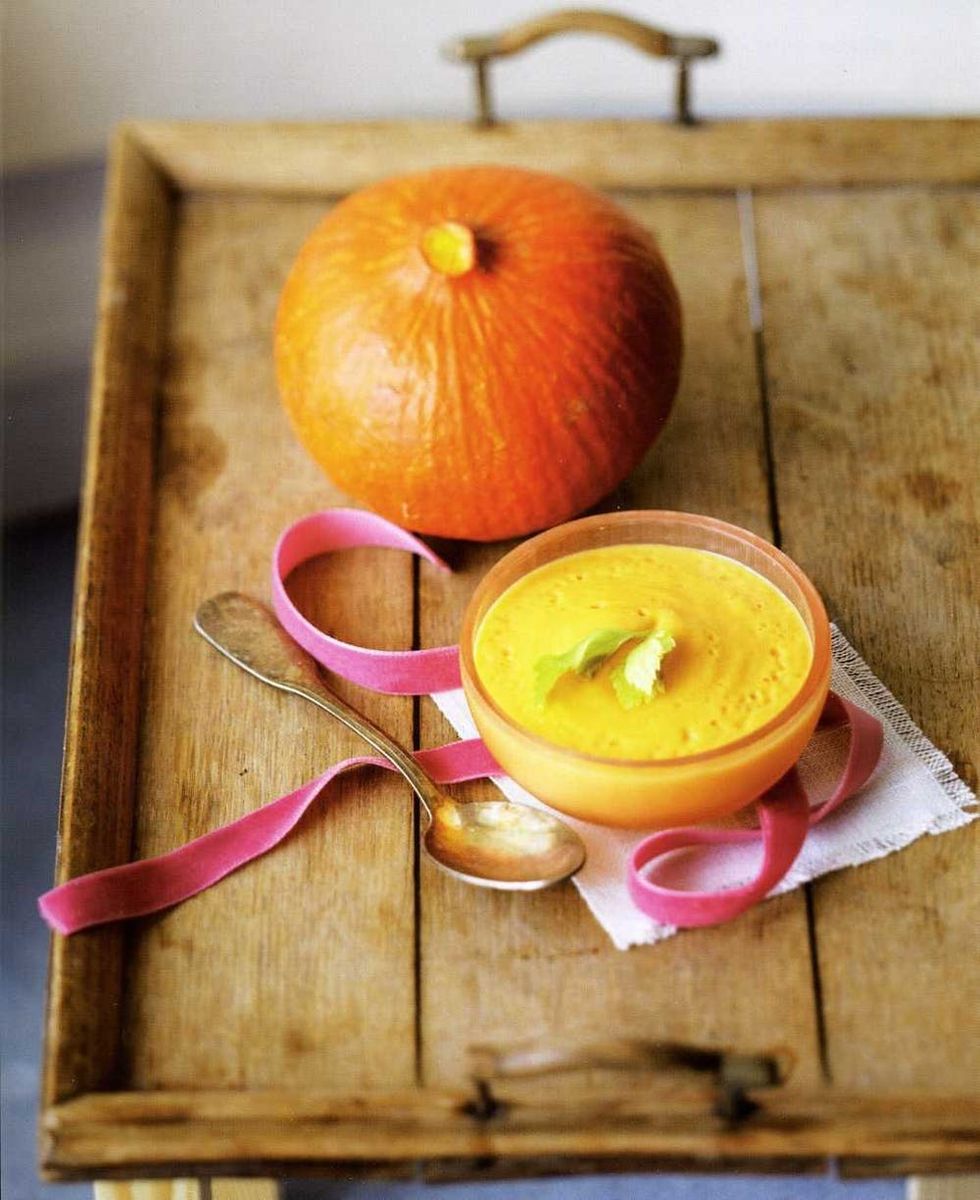 12. Pumpkin Soup: Enjoy switching up the flavor of this super easy homemade soup by switching out the cinnamon with curry powder or nutmeg or whatever else strikes your fancy from the spice rack. (via House and Garden)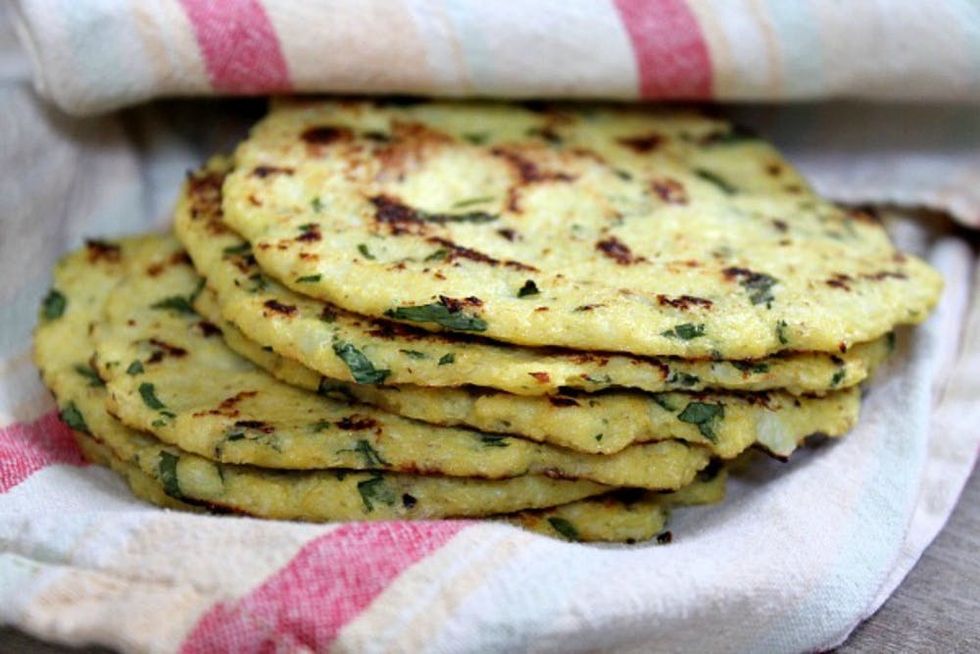 13. Cauliflower Tortillas: Use these tortillas as wraps for your fave fillings, or top them with sauce, low-fat cheese and veggies to make tasty pies for pizza night. (via Recipe Girl)
Have you tried the Dukan Diet before? If so, what are some of your favorite dishes to make? Let us know in the comments!