How to Make a Stars-and-Stripes Tee for the 4th of July in Less Than 10 Minutes
Jun 23, 2017
Fourth of July is nearly here! Whether you're partying at a beach picnic or heating it up with a backyard BBQ, you'll wanna make sure you're wearing the perfect patriotic outfit that will blow everyone away. To get you started, we've got a chic, minimal tee with a red and blue striped design. And get this: It only takes 10 minutes to DIY!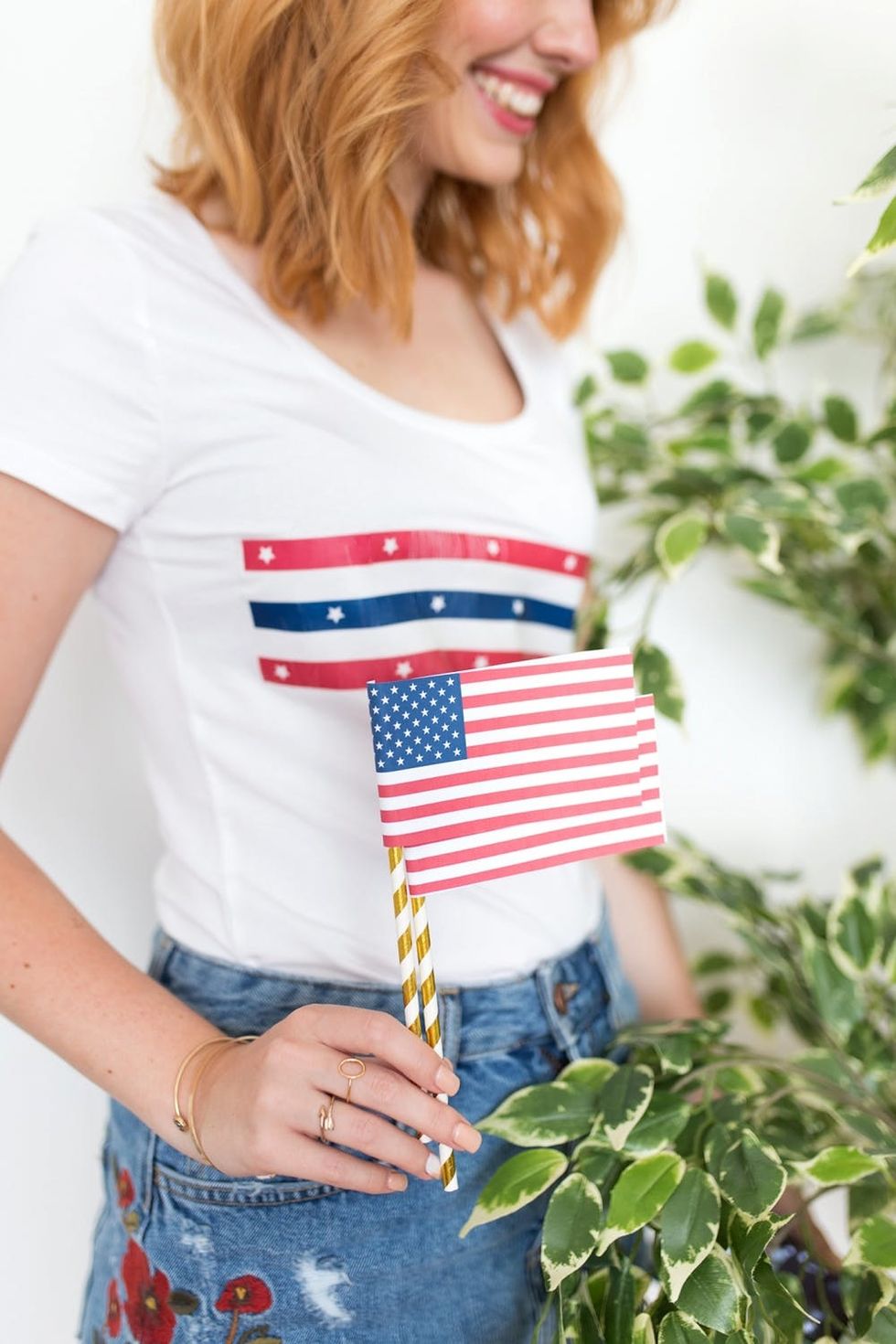 ---
Materials and Tools:
white tee
iron
a piece of cotton fabric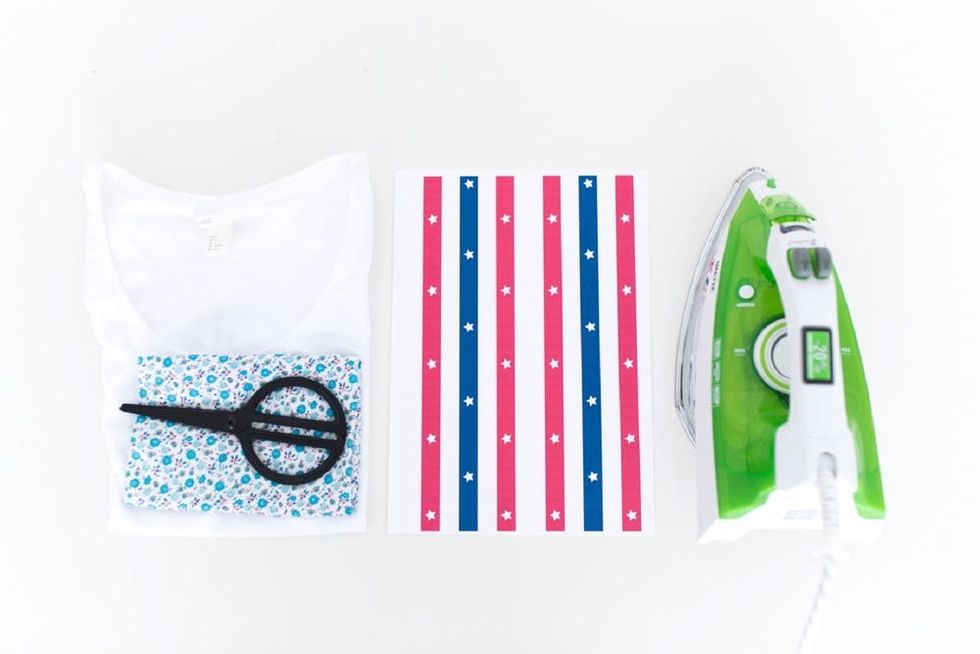 Instructions:
1. Download and print our template on a sheet of transfer paper.
2. Cut the image, leaving a 1/4-inch border.
3. Place the transfer paper, image side down, onto your t-shirt and iron for at least one minute. Use the piece of cotton fabric to protect the transfer paper.
4. Let everything completely cool and slowly peel off the transfer paper.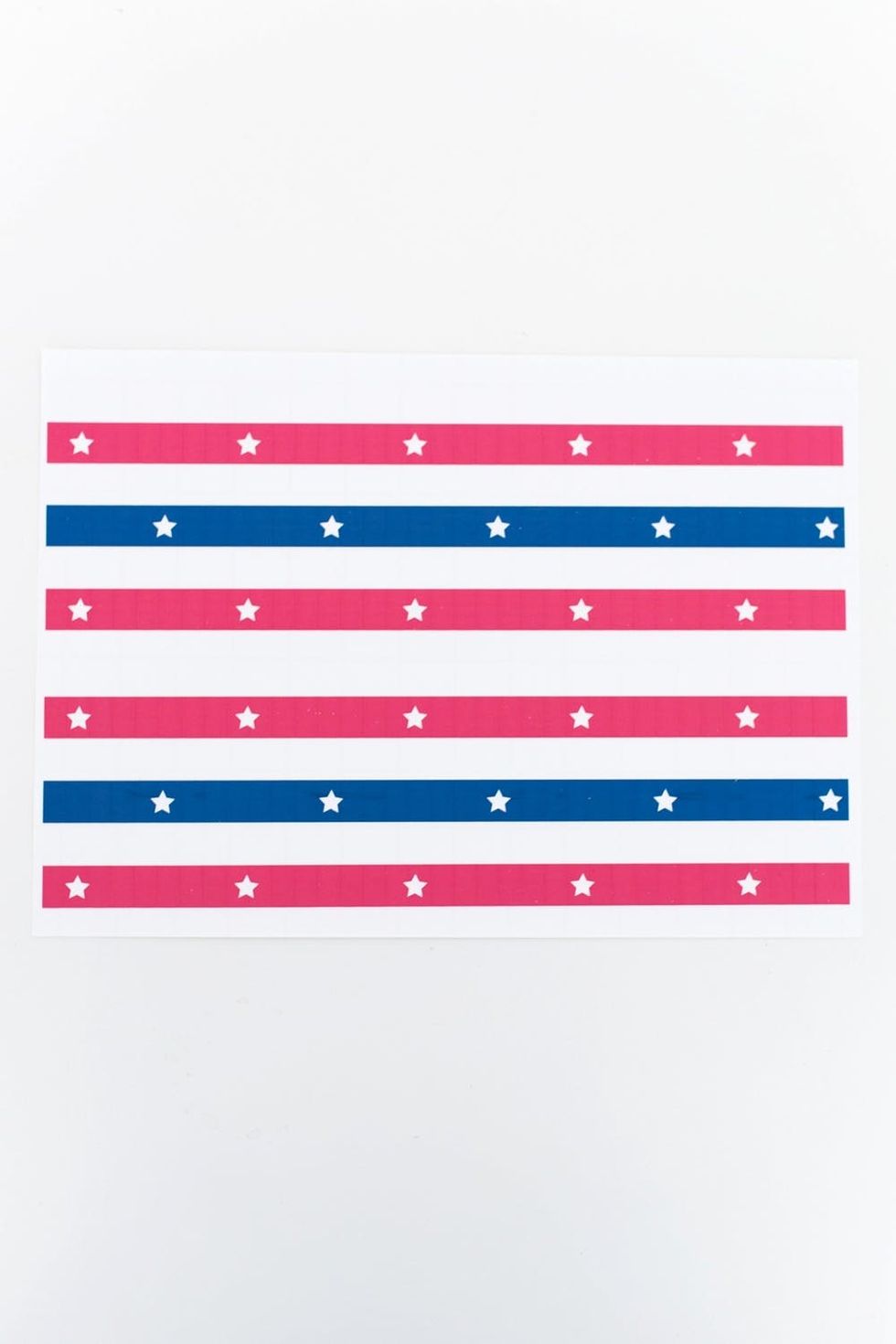 Print our template onto the correct side of the transfer paper and set "photo quality" on your printer.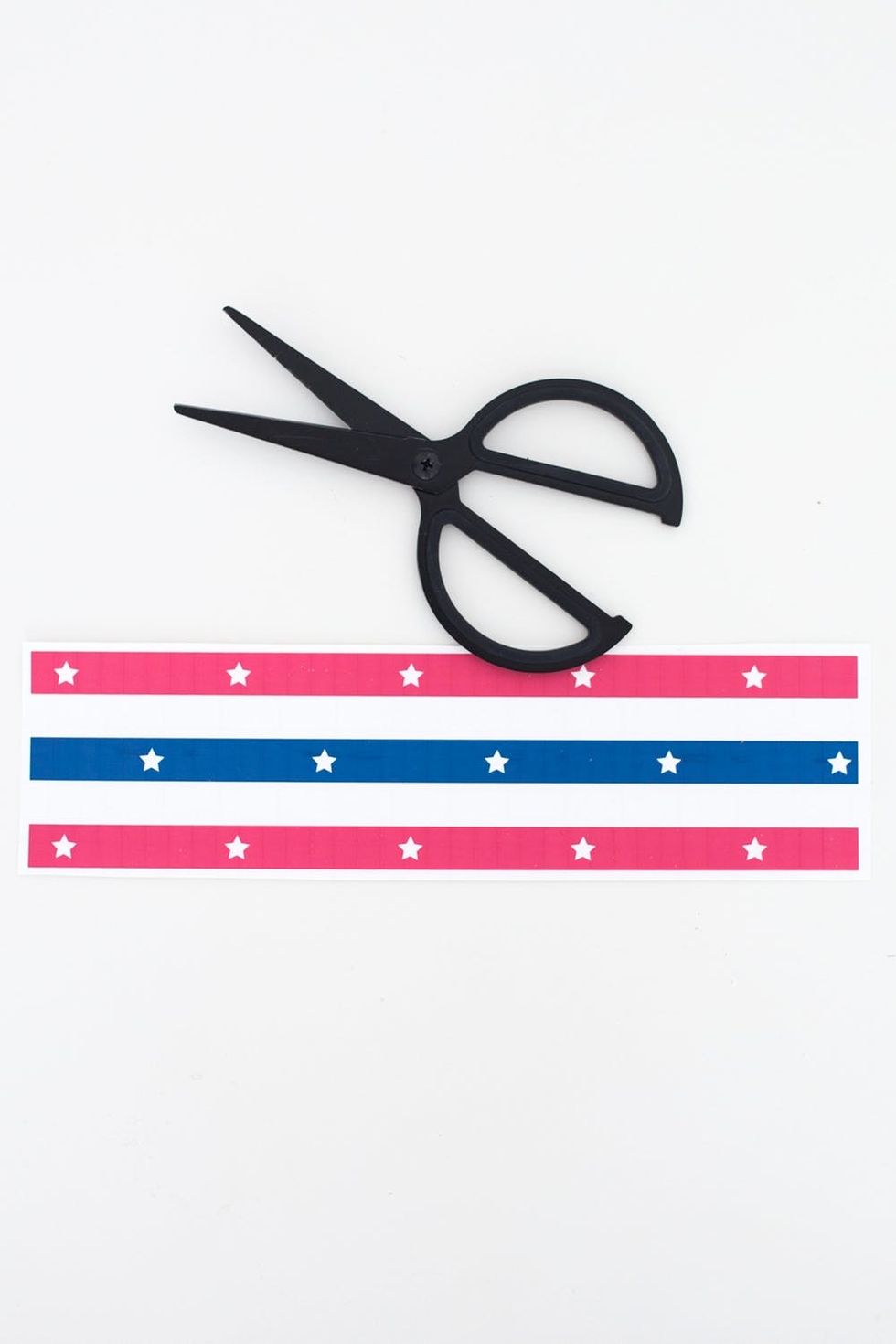 Cut it out, leaving a 1/4-inch border.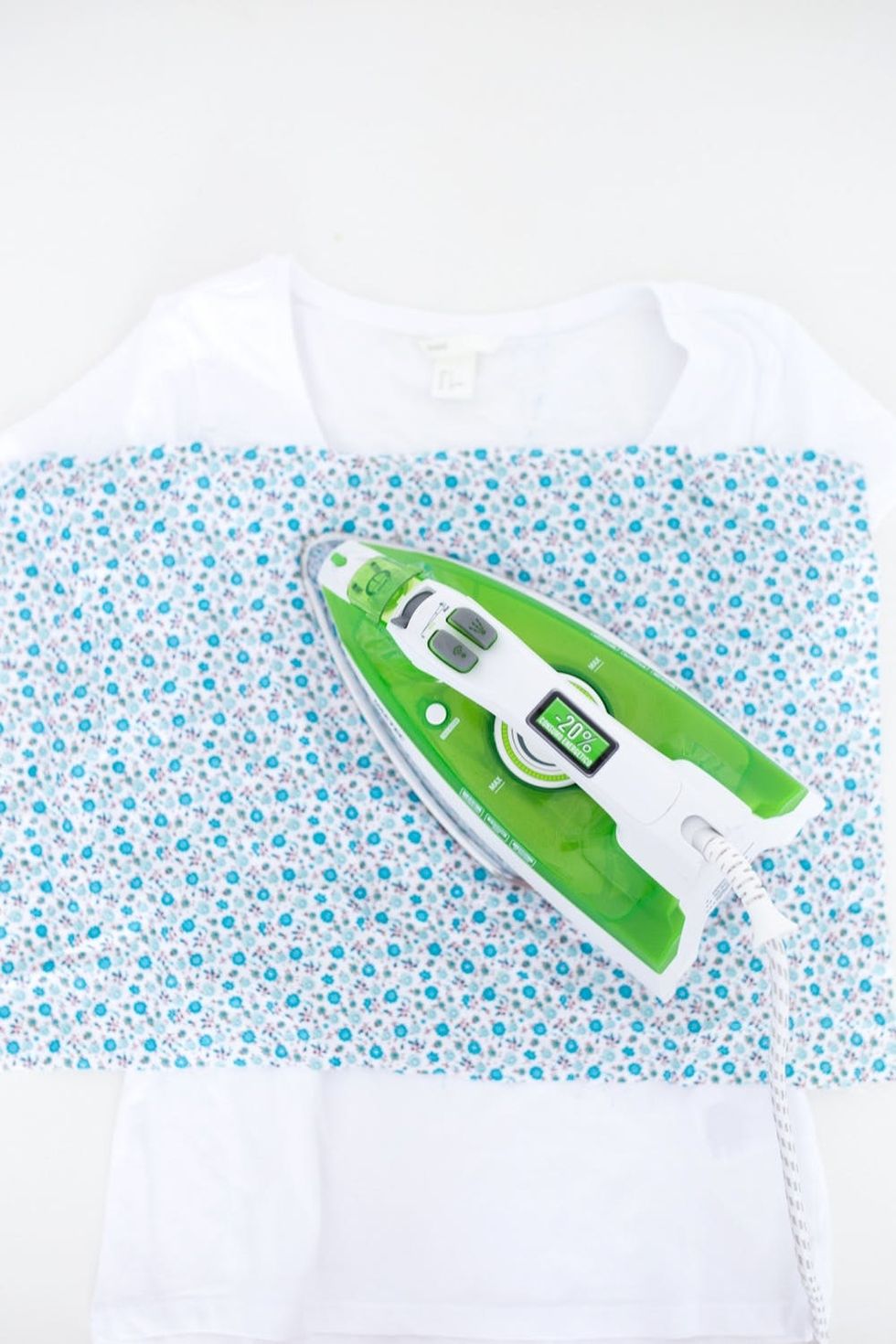 At this point you're ready to transfer your image, so place the design onto the t-shirt, use the piece of cotton fabric to protect the transfer paper, and iron the template (image side down) for at least one minute — or better, two. Check the producer's instructions for the best results.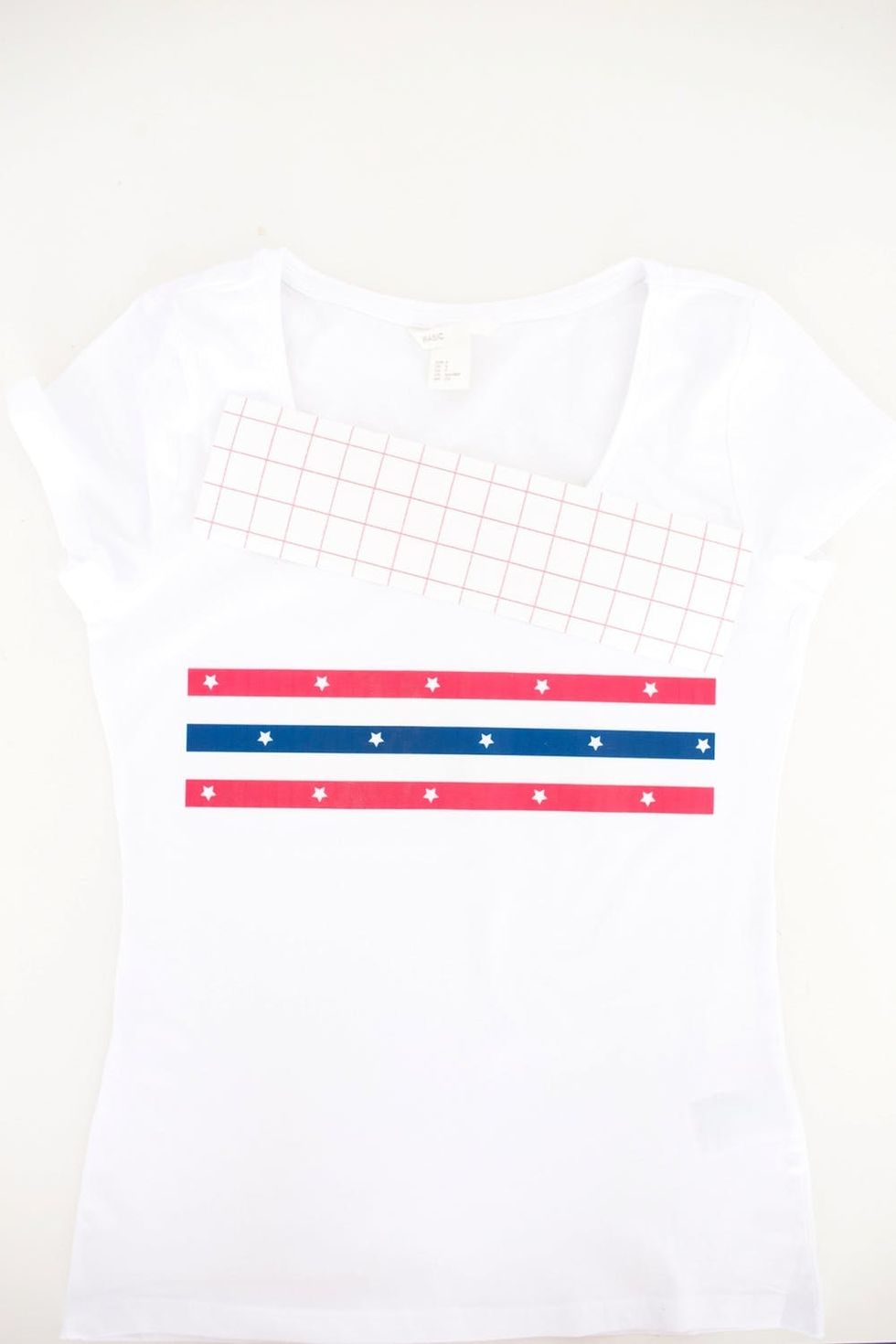 Lastly, let everything completely cool, then gently remove the paper and enjoy your brand new tee!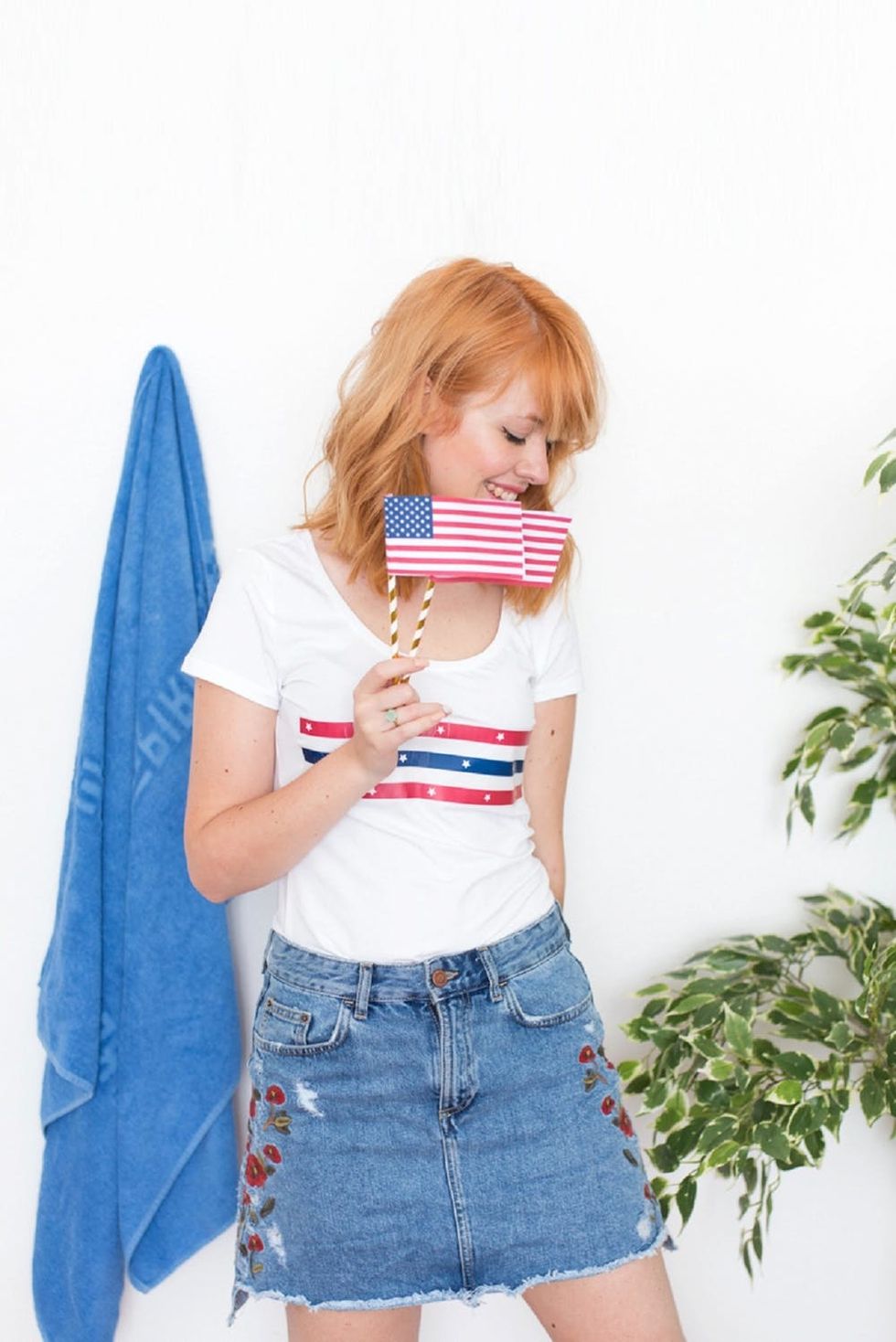 For max perfection, don't hesitate to pair it with a denim skirt and flats to channel your inner all-American girl.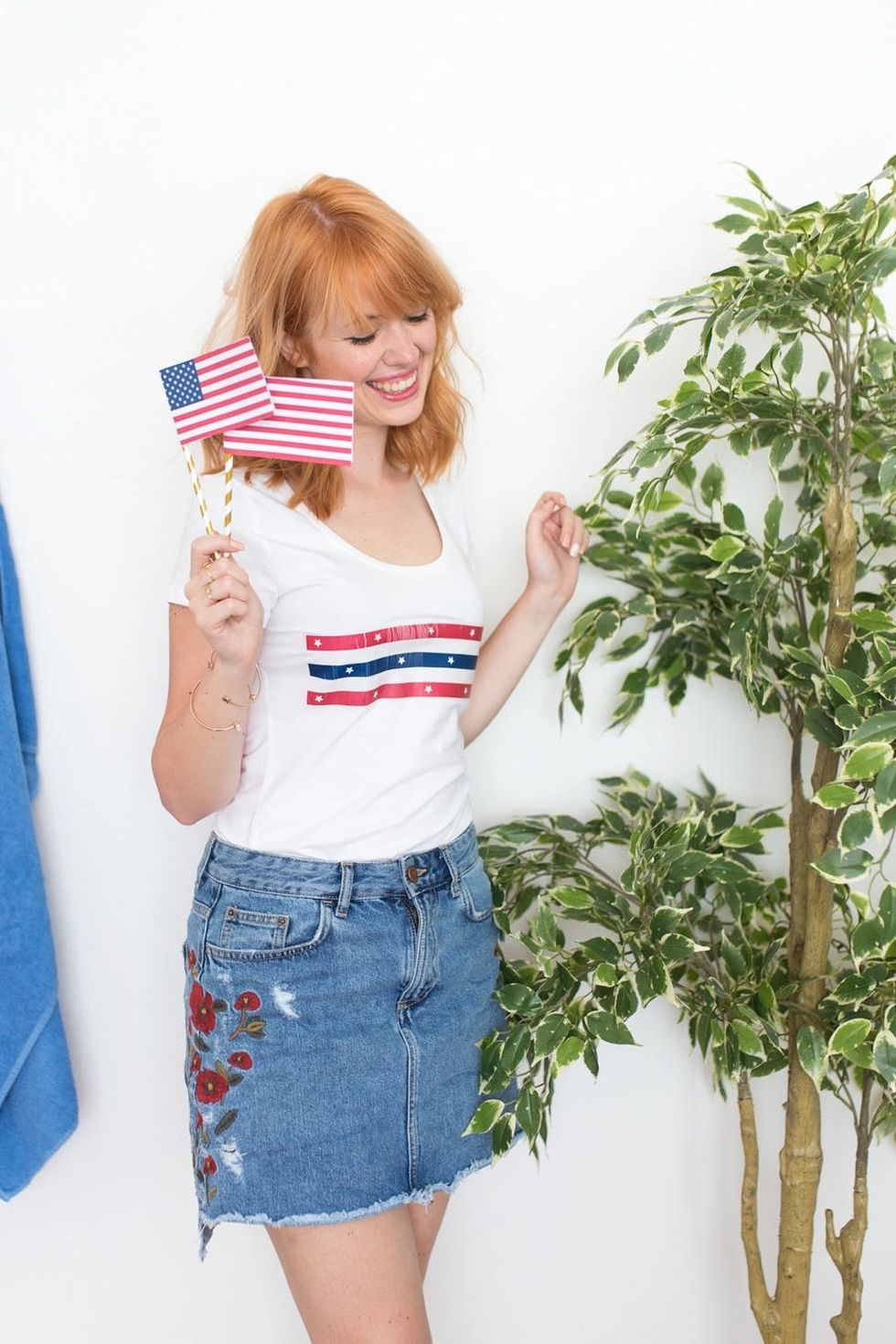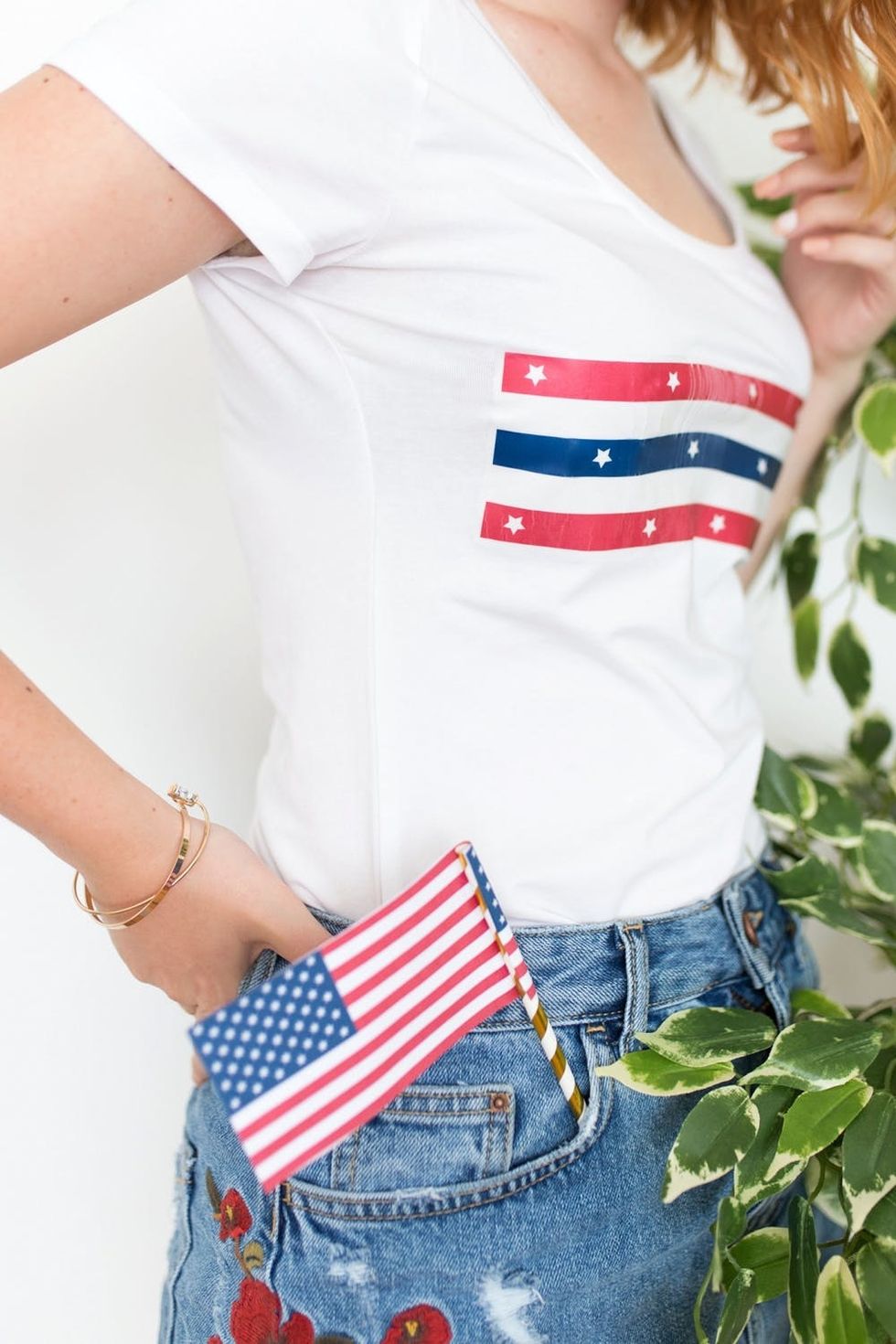 What will you wear to celebrate the Fourth? Follow us on Pinterest for more summer style inspo!
Brit + Co may at times use affiliate links to promote products sold by others, but always offers genuine editorial recommendations.
Irene Fucci
Irene is a wedding and portrait photographer currently living in Turin, Italy. In 2013 she co-founded
One O
, where she shares DIYs, home decor inspiration and travel pictures. When she's not working on a new post, she can be found catching the golden light, sipping a soy cappuccino or trying new braided hairstyles.
DIY Style