5 Seasonal Dessert Favorites We LOVE
Oct 08, 2015
When it comes to fall, we get giddy about the seasonal recipes we've been waiting to make (and eat) all year. Specifically pumpkin dishes :) Who isn't obsessed with this amazing gourd! Along with our love for squash, we are also excited for fresh apples, pears and cranberries, all perfectly crisp just like the autumn weather. So today, in collaboration with Starbucks, we've got five of our favorite recipes to share. Put on your apron and grab your wooden spoon — it's time to get creative in the kitchen.
---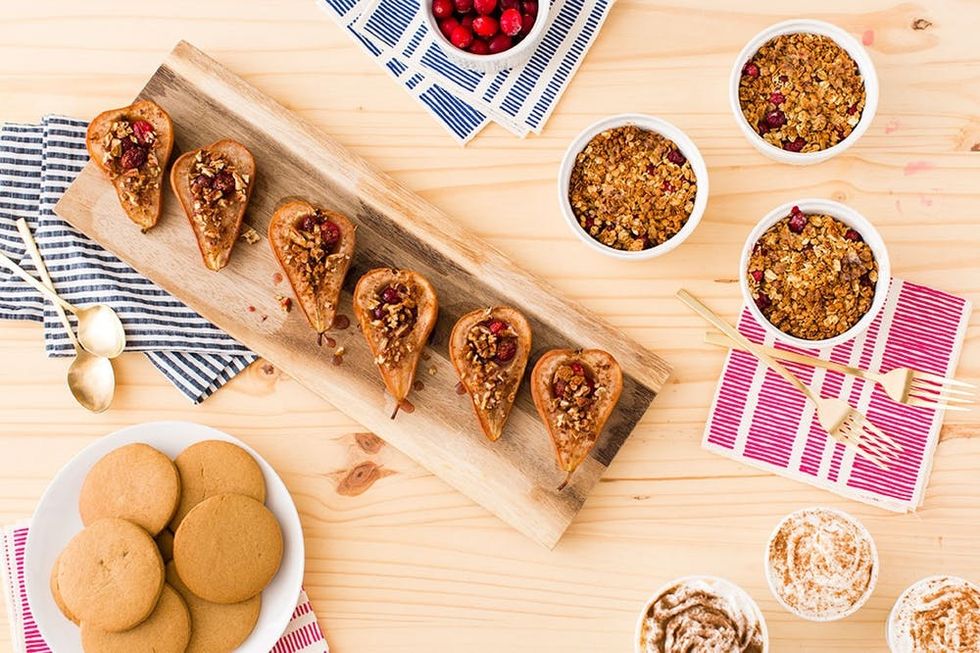 The Best Gingerbread Cookies
A classic end-of-the-year treat, gingerbread cookies were an obvious choice for our list. One of our all-time favorite recipes comes from Domino Sugar. These cookies are easy to make and even easier to eat :)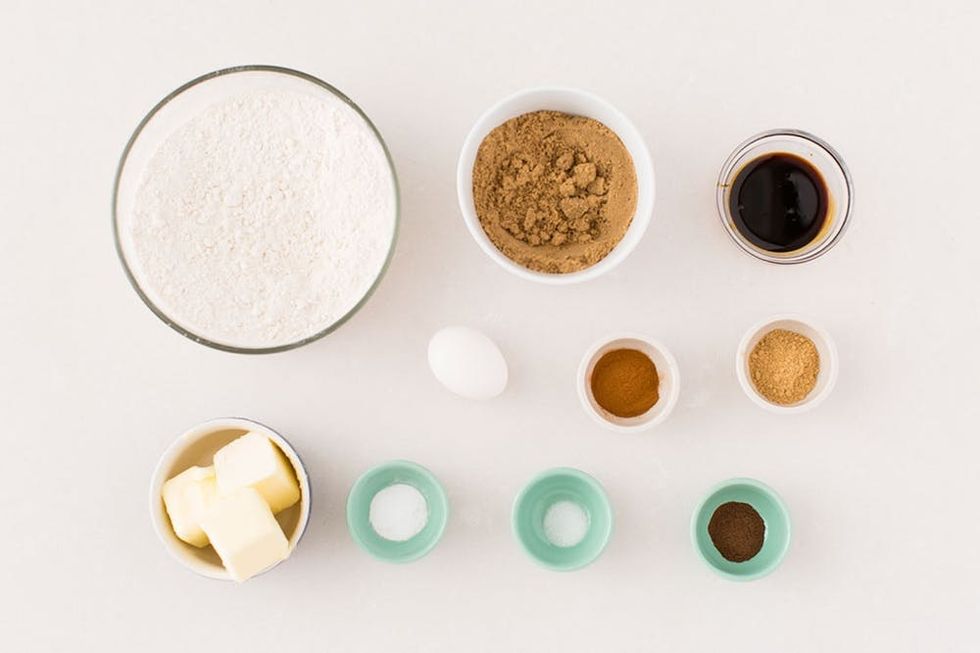 Ingredients:
– 1 (1-pound) box brown sugar
– 1 1/2 cups (3 sticks) unsalted butter, softened
– 1/3 cup molasses
– 2 large eggs, room temperature
– 6 cups all-purpose flour
– 2 Tablespoons ground cinnamon
– 2 Tablespoons ground ginger
– 1 1/2 teaspoons all-spice
– 1 1/2 teaspoons baking soda
– 1 teaspoon salt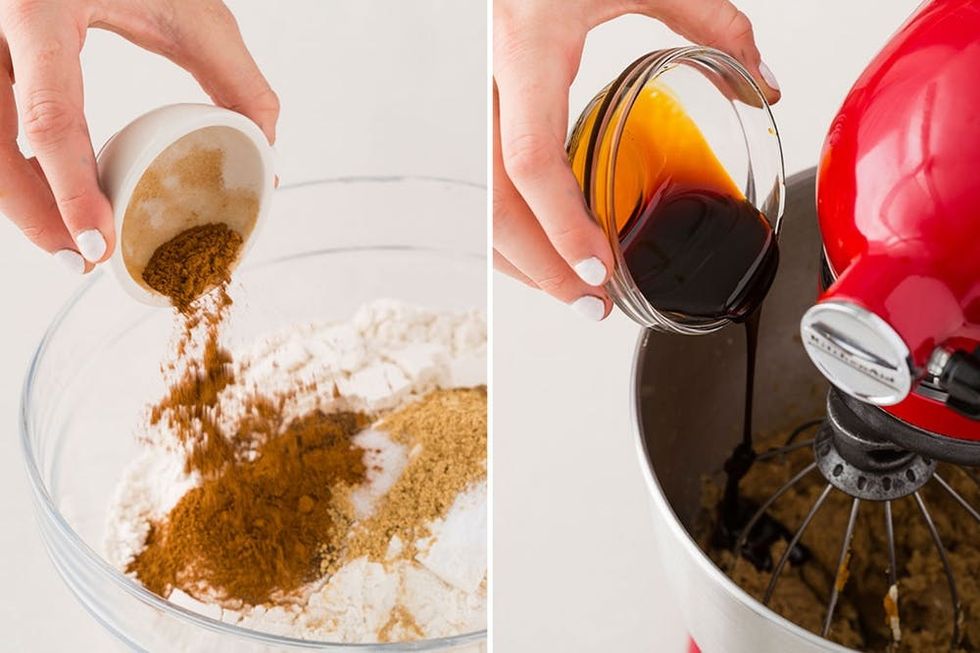 First, whisk together all of the dry ingredients. Then mix butter and sugar in a stand-up mixer, and add molasses and eggs (one at a time). Slowly add the dry-ingredient mixture to the mixer and stir by hand to create dough. Divide dough into four parts, wrapping each with plastic wrap.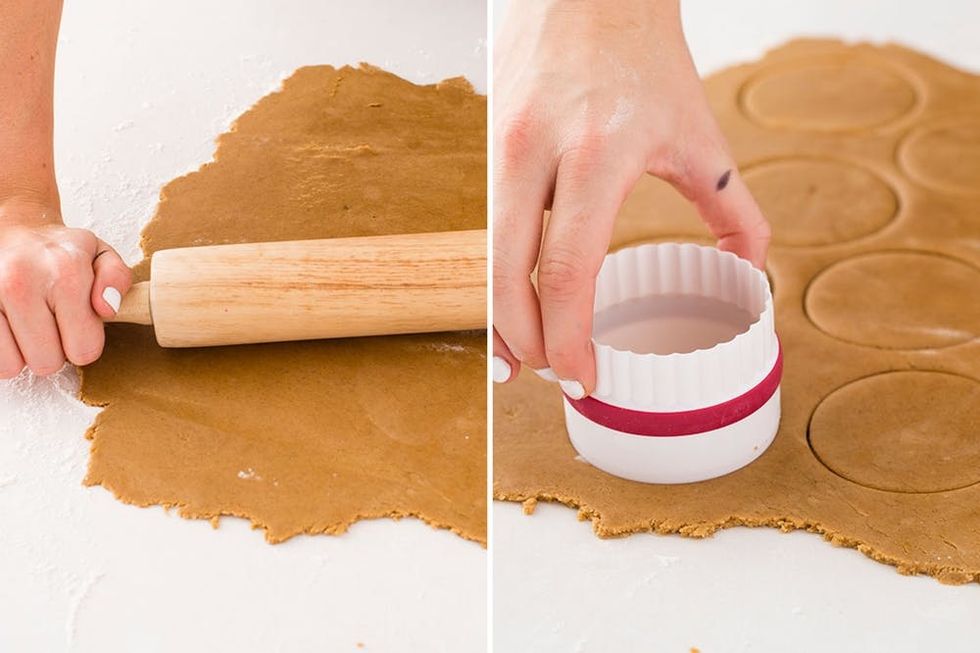 Preheat the oven to 375 degrees Fahrenheit. Then, on a lightly floured surface, roll out one portion of dough to a 1/4-inch thickness. Cut out your cookies and place them on a baking sheet, one inch apart. Bake for 8 – 10 minutes. Cool completely before removing cookies from the pan and eating!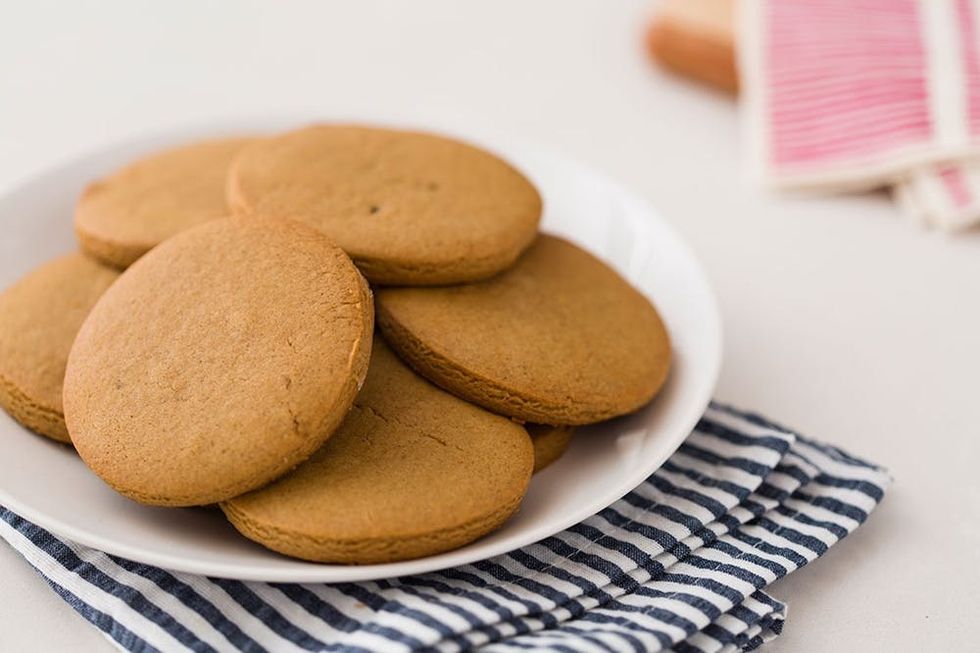 The Pumpkin Spice Latte
Let it be known that the number one seasonal favorite on our list (and lists all over town) is the PSL. To us, fall and the PSL are one in the same. If we had to choose a single photo that represented the season, it would be a picture of this drink.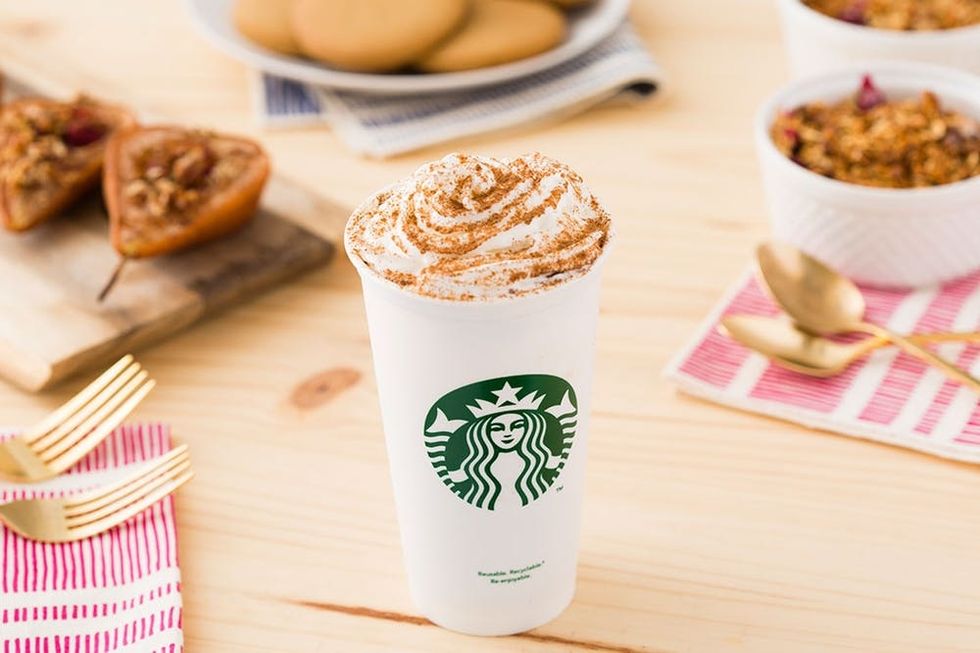 Made with Starbucks espresso, real pumpkin, seasonal spices and steamed milk, this drink is the beacon of fall. BRB, gotta run down the street and get another :)
Irresistible Baked Pears with Honey, Cranberry + Pecans
Small Green Kitchen does it right with these baked fruit desserts. Not only are they un-pear-ably delicious, but they also serve as their own bowls.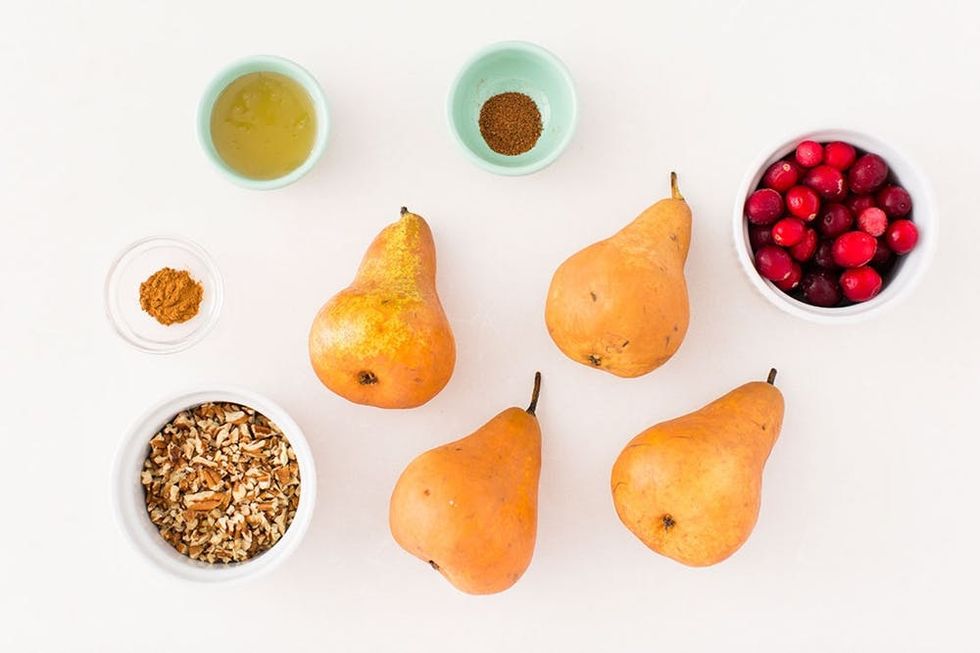 Ingredients:
– 4 pears, such as bosc, bartlett or anjou
– 24 fresh cranberries
– 4 Tablespoons chopped pecans
– ¼ teaspoon ground cinnamon, plus more if needed
– ¼ teaspoon ground nutmeg, plus more if needed
– 4 teaspoons raw honey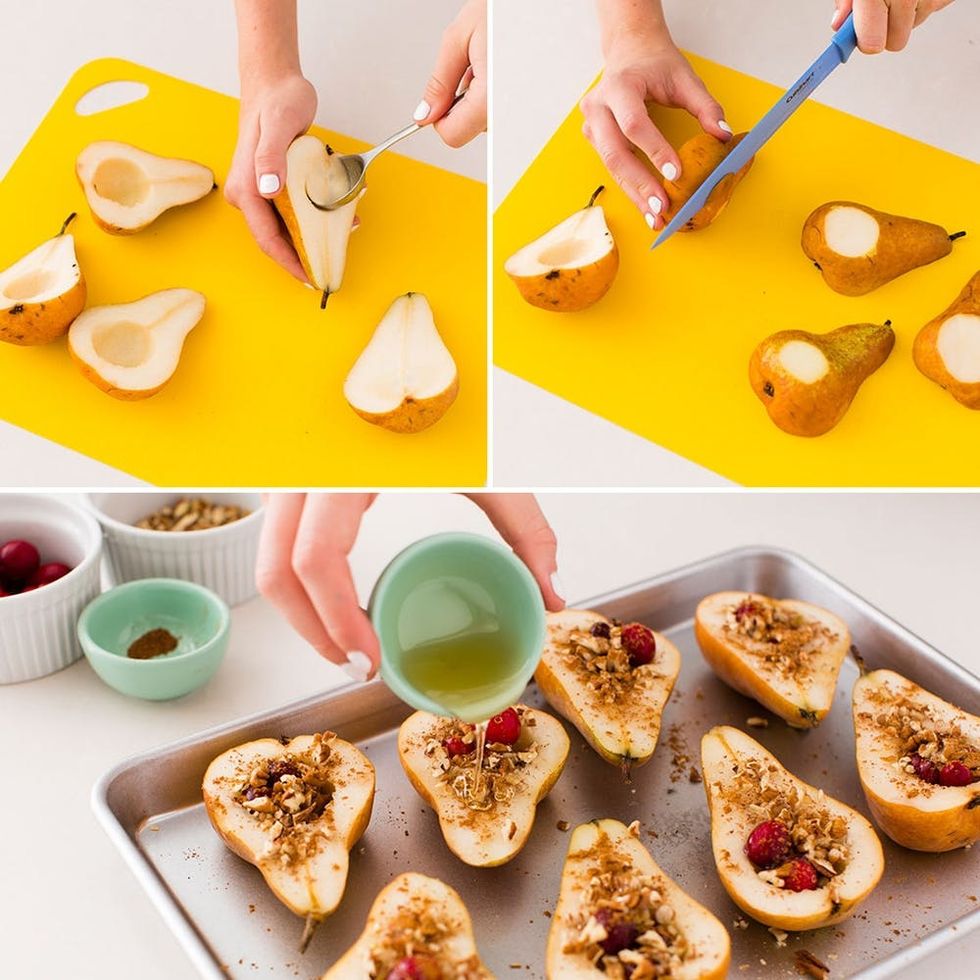 First, preheat your oven to 375 degrees Fahrenheit. Then halve your pears, core them with a melon baller and slice a bit off of the back so that they sit flat. Place them on a pan. Add three cranberries to the cored part of each pear half. Sprinkle a ½ Tablespoon of the pecans on top and then add the cinnamon and nutmeg. Top each pear half with about a half teaspoon of honey. Bake for 25-30 minutes.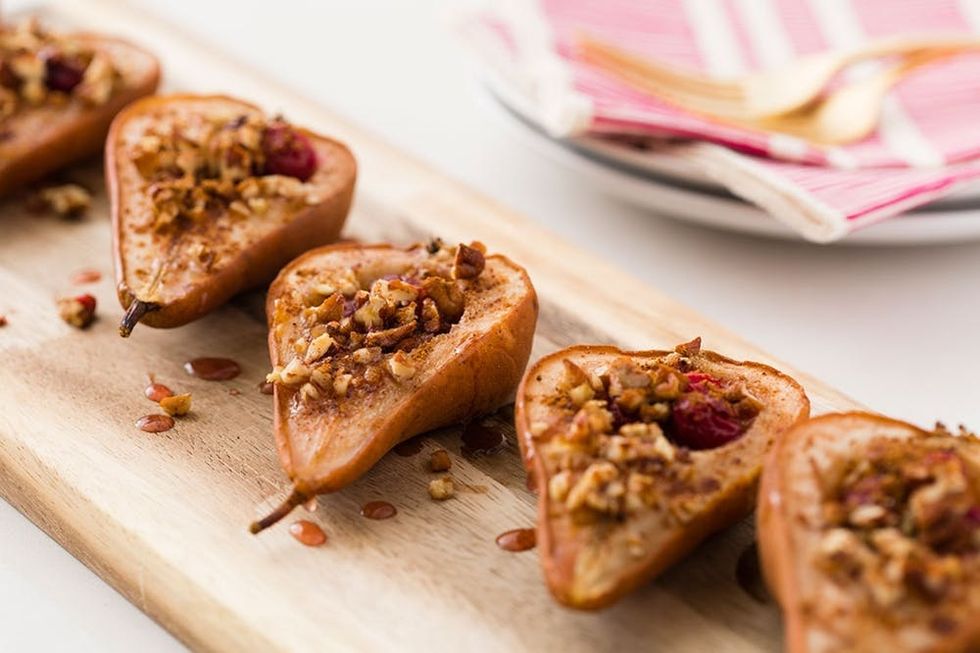 Cinnamon Pumpkin Pancakes: The Sweetest Breakfast EVER
We love the idea of traditions, and we think Saturday morning pancakes (with friends or family) should be a life-long custom. This recipe is easily customizable, so you can add all sorts of goodies to pancakes from chocolate chips to bananas to — you guessed it — pumpkin! It is the perfect addition to a fall-flavored breakfast. This recipe comes from Allrecipes.com, and it gets five stars in our book.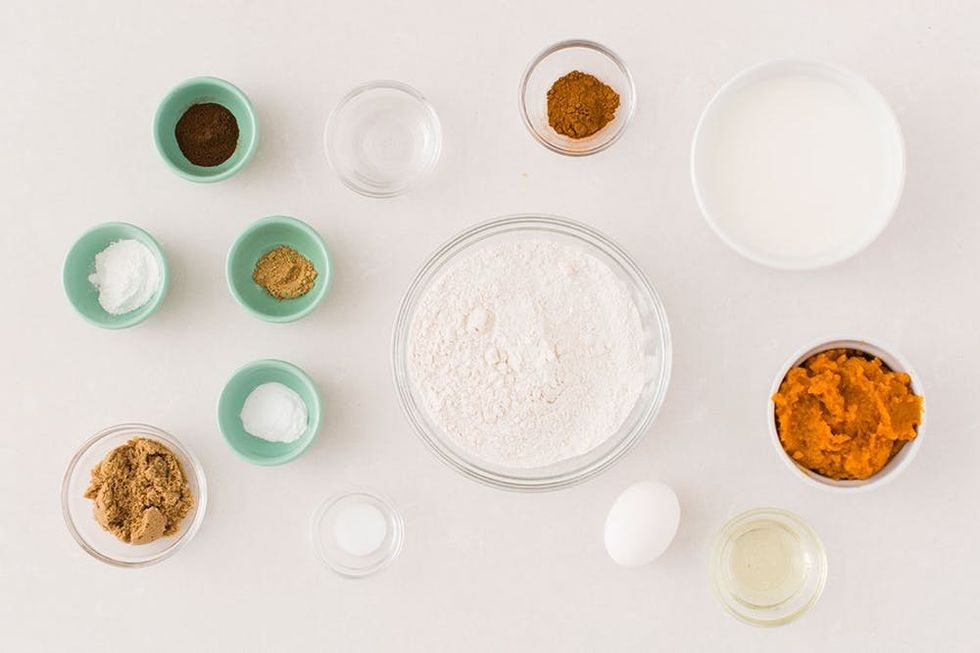 Ingredients:
– 1 1/2 cups milk
– 1 cup pumpkin puree
– 1 egg
– 2 Tablespoons vegetable oil
– 2 Tablespoons vinegar
– 2 cups all-purpose flour
– 3 Tablespoons brown sugar
– 2 teaspoons baking powder
– 1 teaspoon baking soda
– 1 teaspoon ground allspice
– 1 teaspoon ground cinnamon
– 1/2 teaspoon ground ginger
– 1/2 teaspoon salt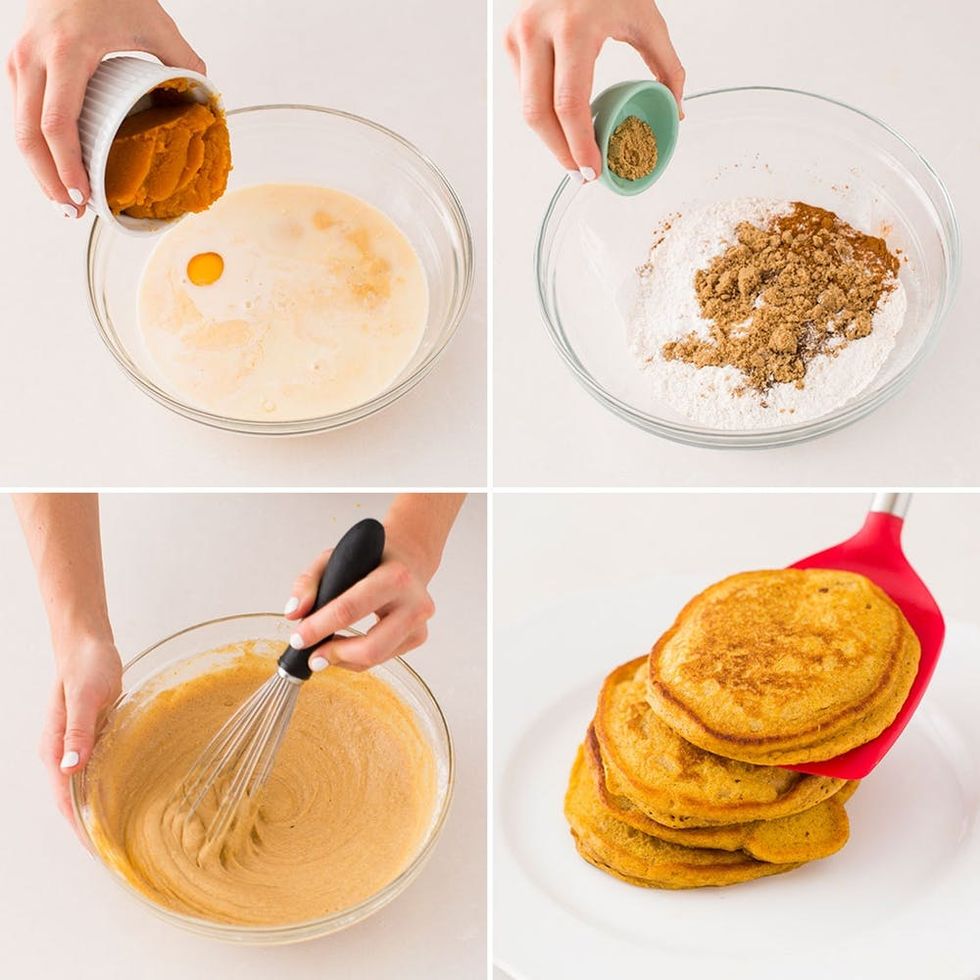 Mix together milk, pumpkin, egg, oil and vinegar in one bowl. Then mix flour, brown sugar, baking powder, baking soda, allspice, cinnamon, ginger and salt in a separate bowl. Stir the dry ingredients into the pumpkin mixture, just enough to combine. Heat a lightly oiled griddle or frying pan over medium-high heat. Pour or scoop the batter onto the griddle, using approximately 1/4 cup for each pancake. Brown on both sides and serve hot with butter and syrup!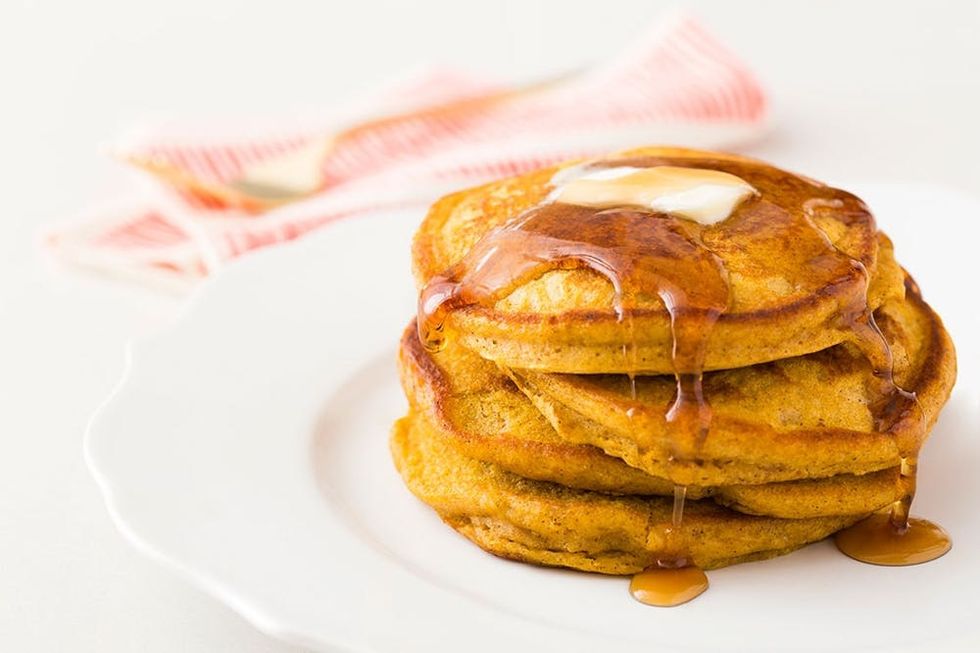 Decadent Apple + Cranberry Crisp
Cakes and pies are delicious, no doubt. But there's nothing quite like an apple crisp. Add cranberries for an extra sour punch and you've got yourself a mouth-watering dessert. Thanks to our friends over at Whole Foods, we've got the perfect recipe for this tasty treat.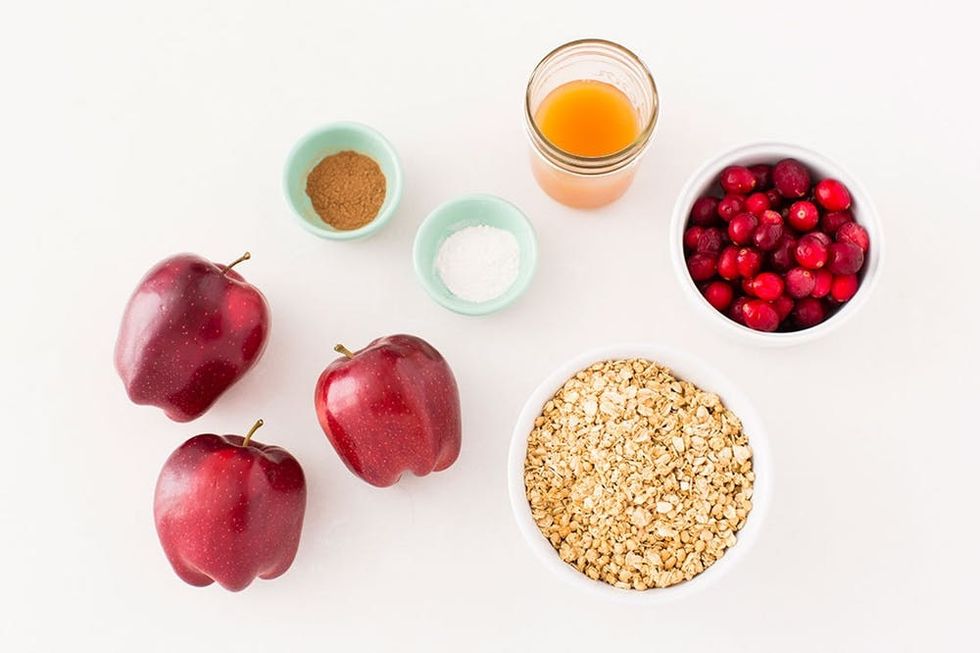 Ingredients:
– 3 medium to large crisp red apples, peeled and sliced
– 1 cup fresh or frozen cranberries
– 1/2 cup apple juice
– 1 1/2 teaspoons all-purpose flour
– 1 1/2 teaspoons pumpkin pie spice
– 2 cups granola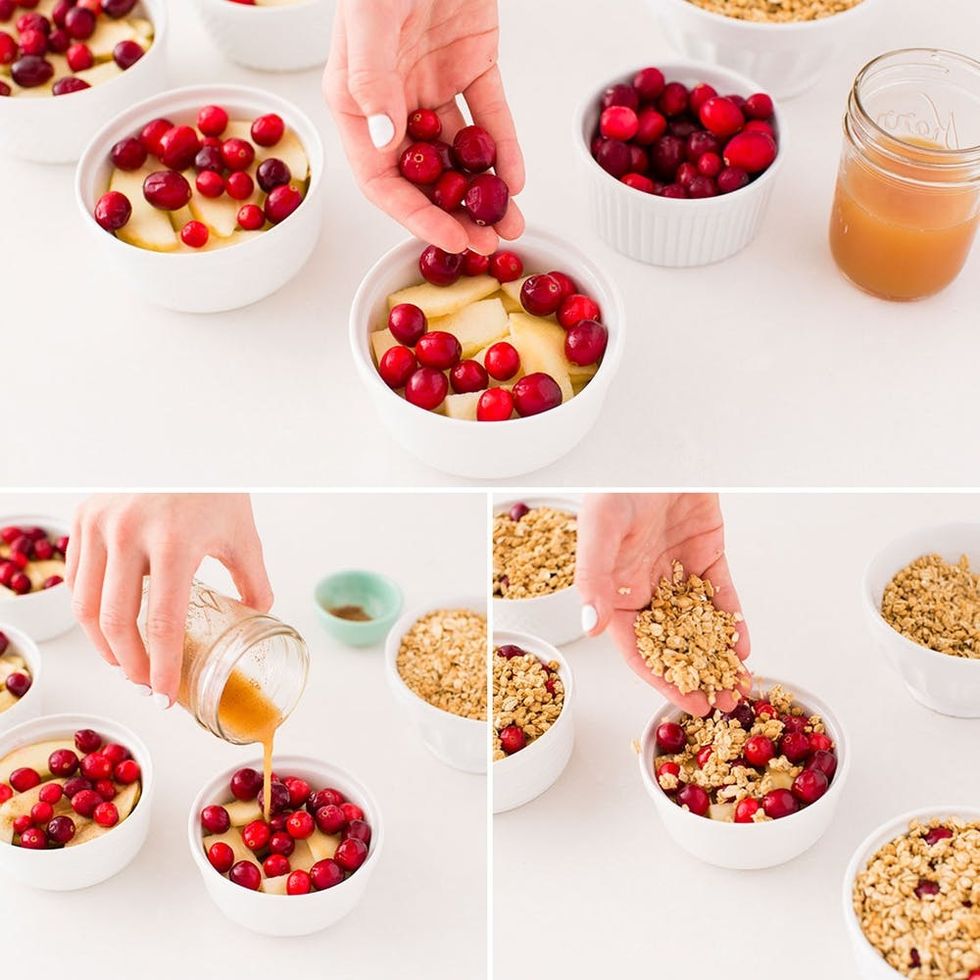 First, add apples and cranberries to the base of the ramekin. Then pour apple juice, flour and pumpkin pie spice mixture over fruit. Add granola to the top and press down. Bake in the oven for 45 minutes at 350 degrees Fahrenheit.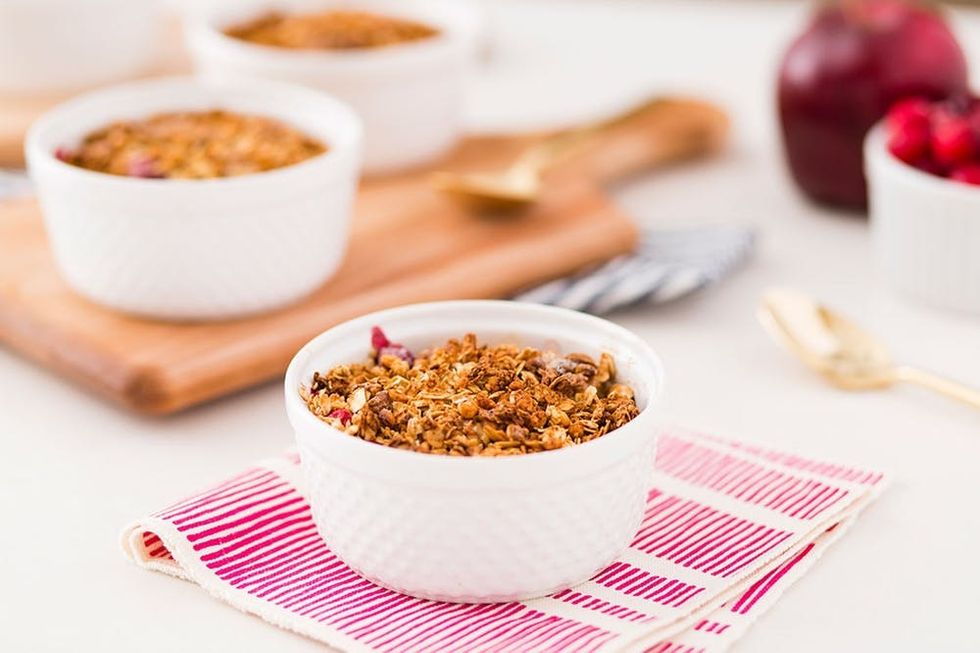 What are your favorite seasonal recipes? As always, leave your comments below and share any photos using the hashtags #britstagram and #iamcreative.
This post is a collaboration with Starbucks.
Food Production and Styling: Maddie Bachelder
DIY Editor: Roxy Taghavian
Photography: Chris Andre
Anjelika Temple
As Chief Creative Officer and Founding Partner at Brit + Co, Anjelika Temple brings her voracious consumption of all things creative and colorful to DIY projects, geeky gadgetry finds and more. When she's not DIY-ing her heart out, you'll find her throwing dinner parties with friends or adventuring with her husband David, their daughter Anokhi, and their silly dog Turkey.