How to Decorate Easter Eggs to Look like Fruits and Veggies
Mar 16, 2015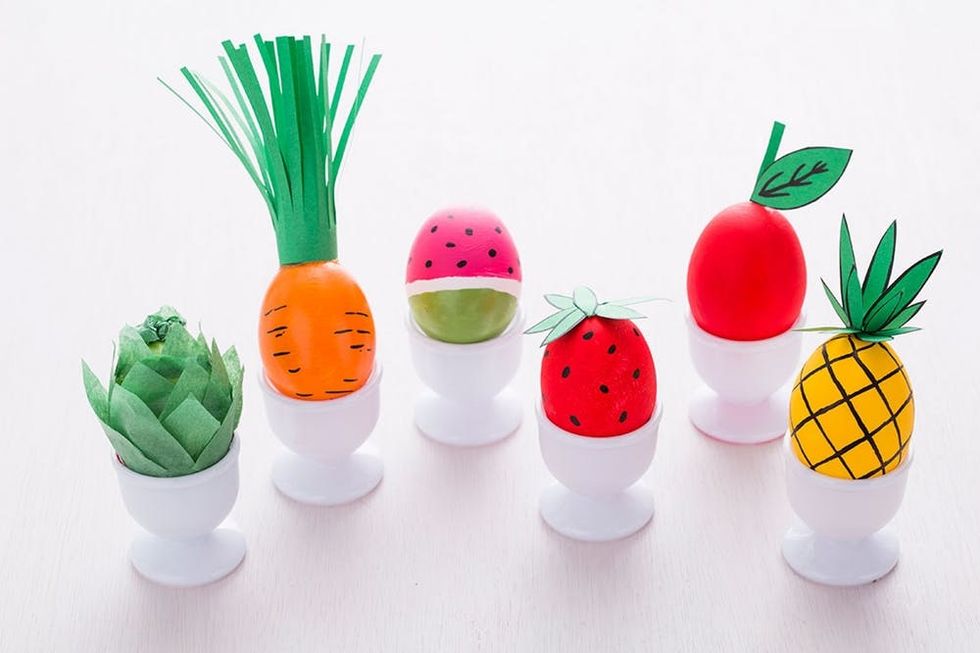 Last year we brought you Easter eggs dressed like birds. This year we're disguising eggs as our favorite fruits and veggies. Be real — these eggs are THE CUTEST! And, once again, no crazy dye is required to make 'em. All these need are basic supplies you have around your house: paint, Sharpies and paper. (Psst: visit the B+C shop for all the other Easter supplies you need + gifts for Easter baskets!)
---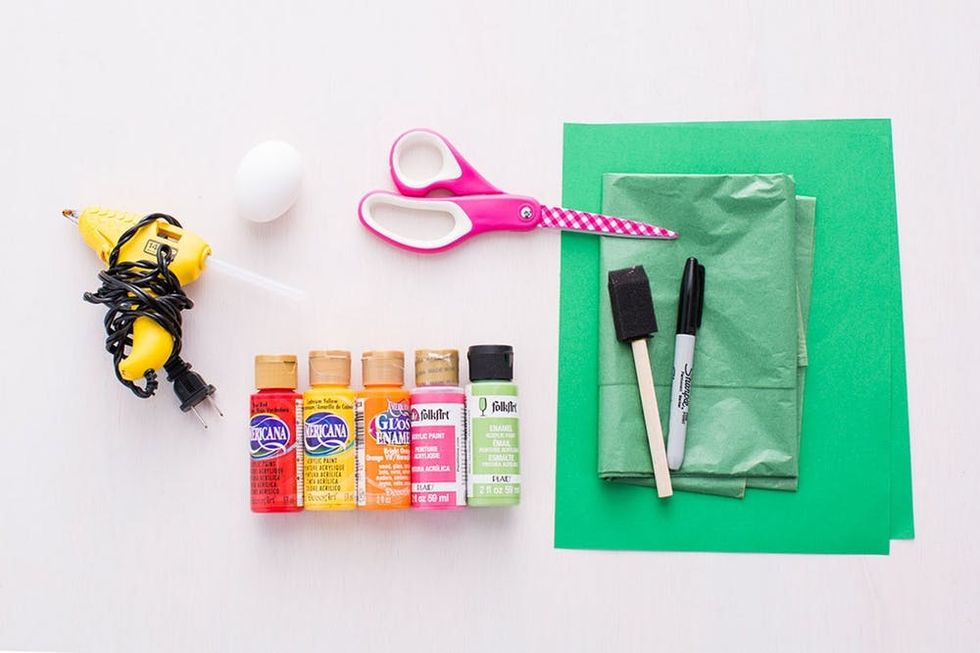 Materials:
– paint in various colors
– green cardstock
– green tissue paper
– black sharpie
Tools:
– paint brush
– hot glue gun
– scissors
Strawberry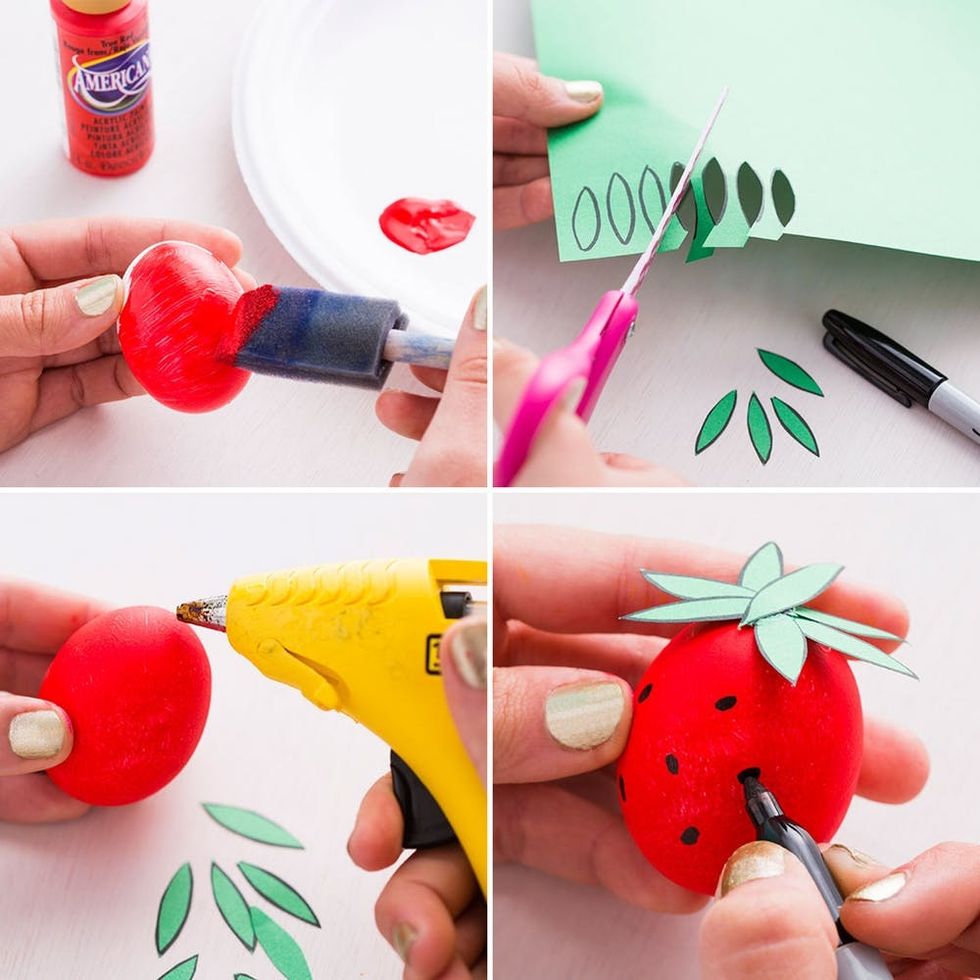 Paint the egg red, cut out green leaves, glue them on top, and add black seeds. It's that easy, and extremely cute. *Pro Tip* – you will probably want to give the egg two coats of red paint.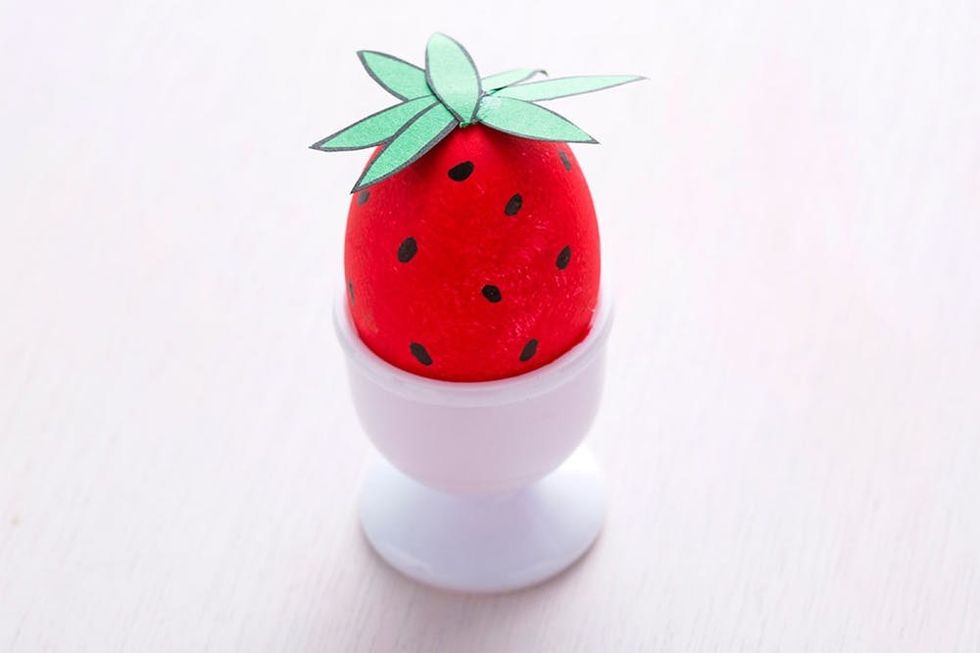 Strawberry Fields forever.
Apple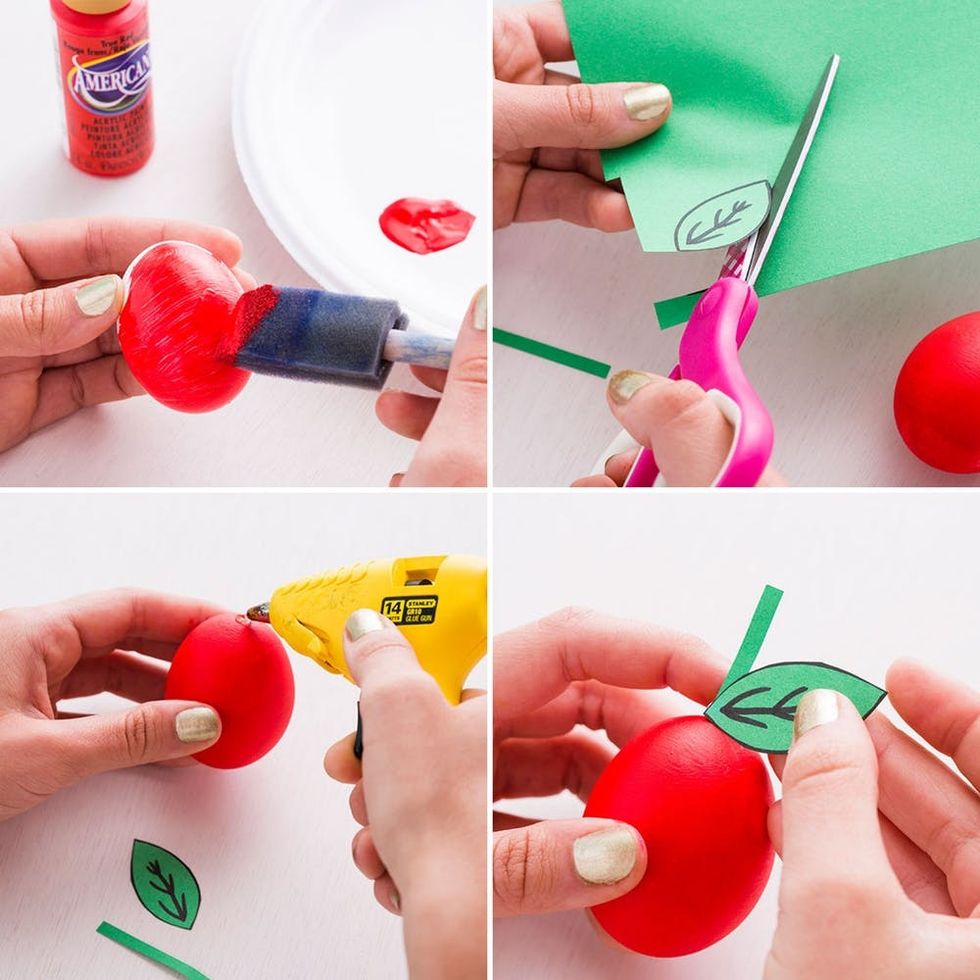 This is definitely easier than the strawberry. Paint, draw, cut and glue.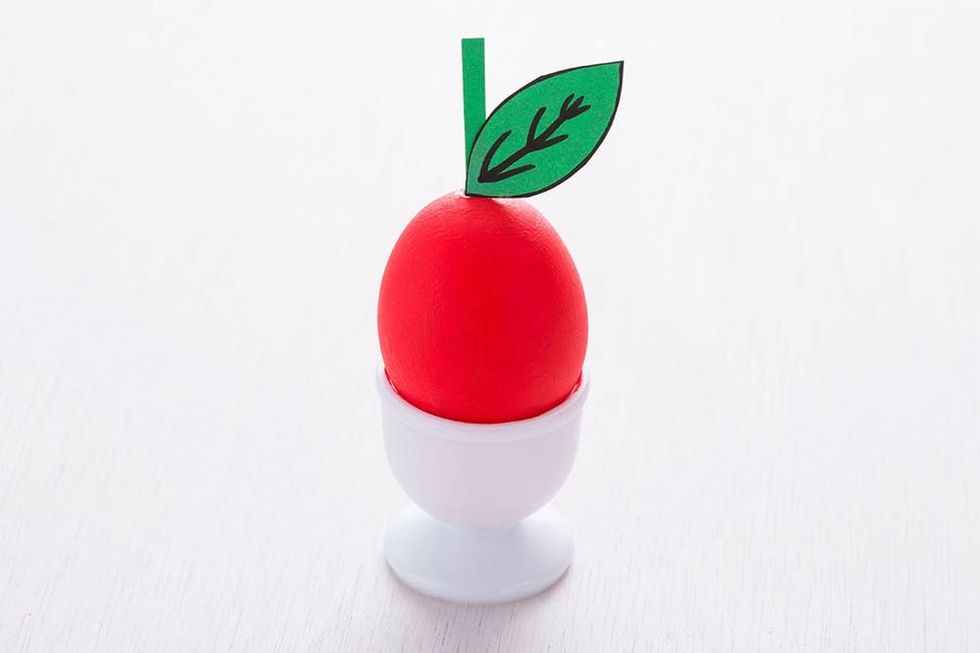 Taking this fall favorite into spring mode. Create a bunch and hang from a tree!
Pineapple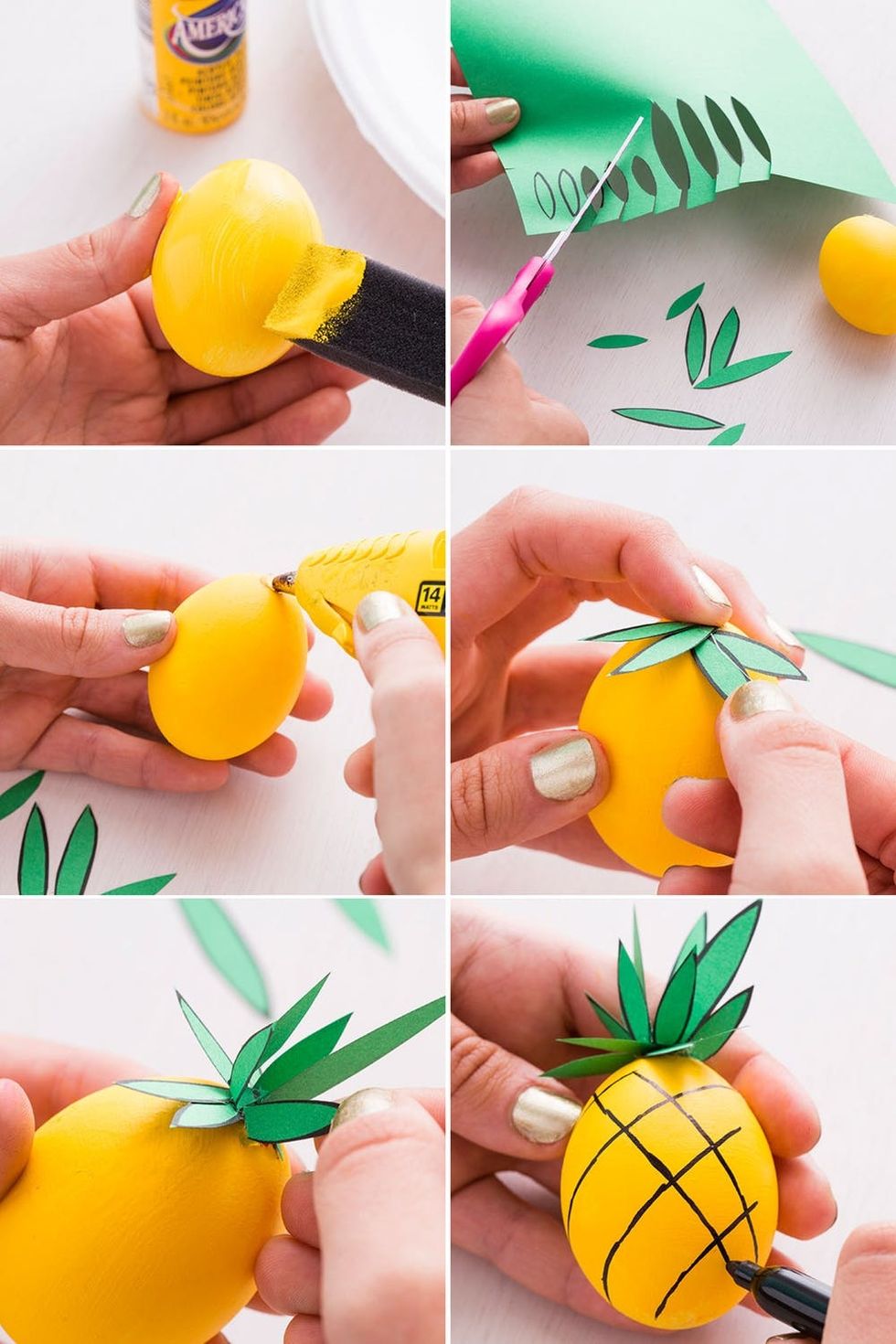 Cut two sizes of leaves for this fruit. Glue the shorter ones on top and the longer ones sticking upward. Use a sharpie to create a cross-hatched design.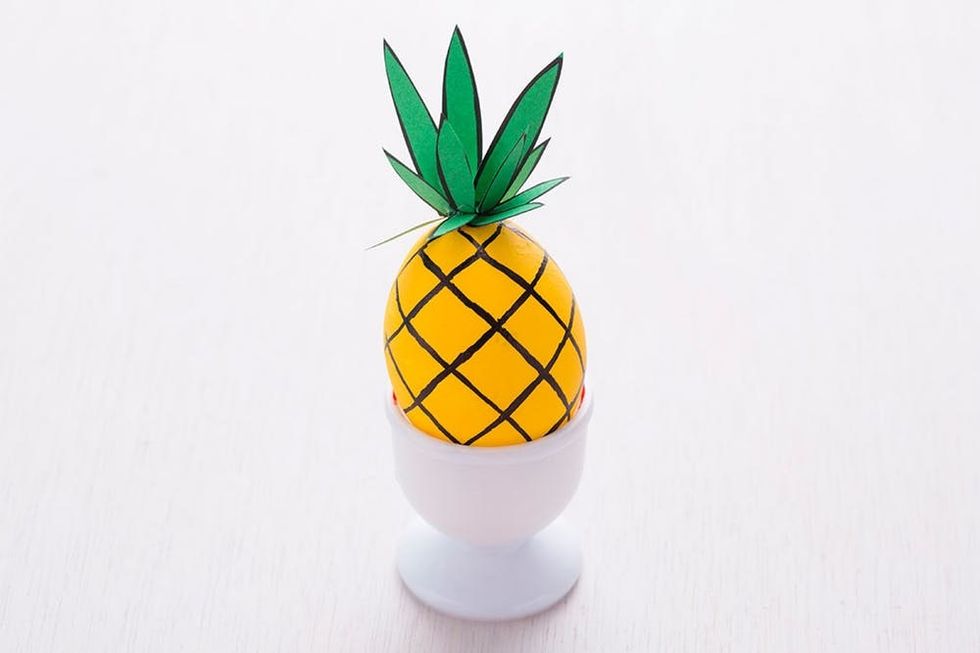 If you were a fruit, you would be a fineapple.
Watermelon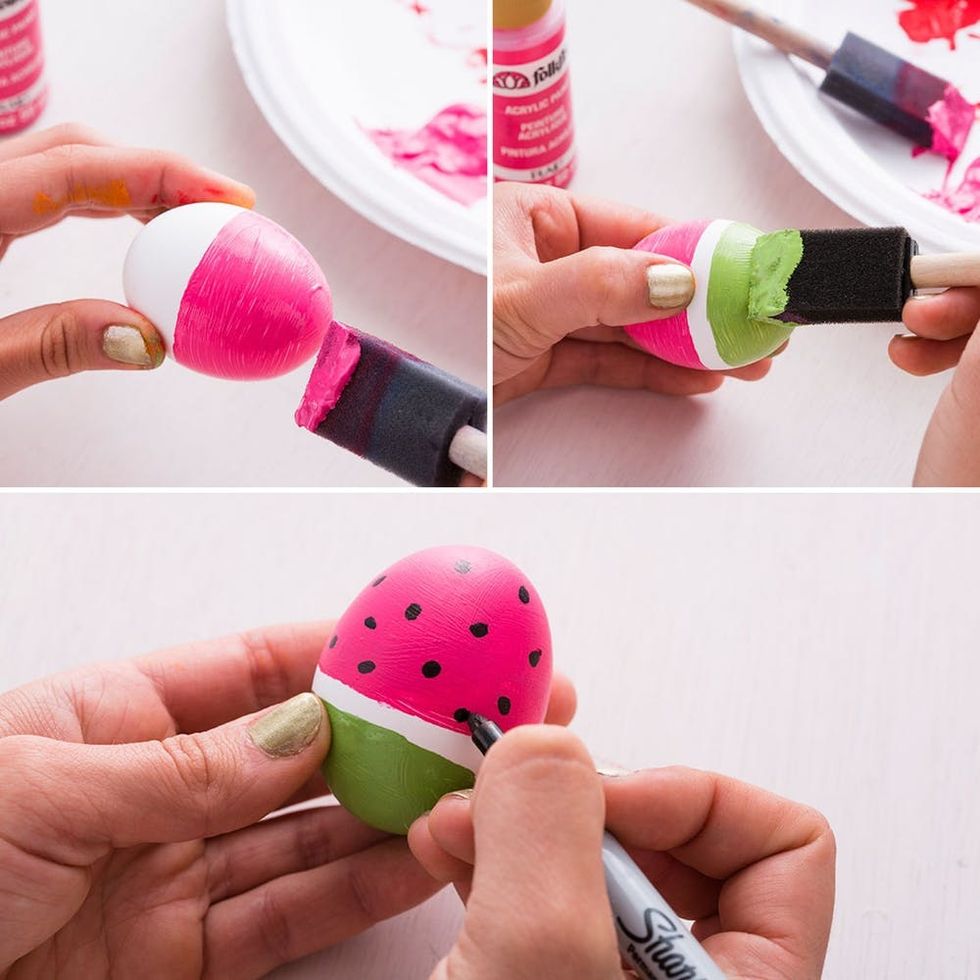 Color block this egg — half pink, half green. Add some seeds to make the melon come to life.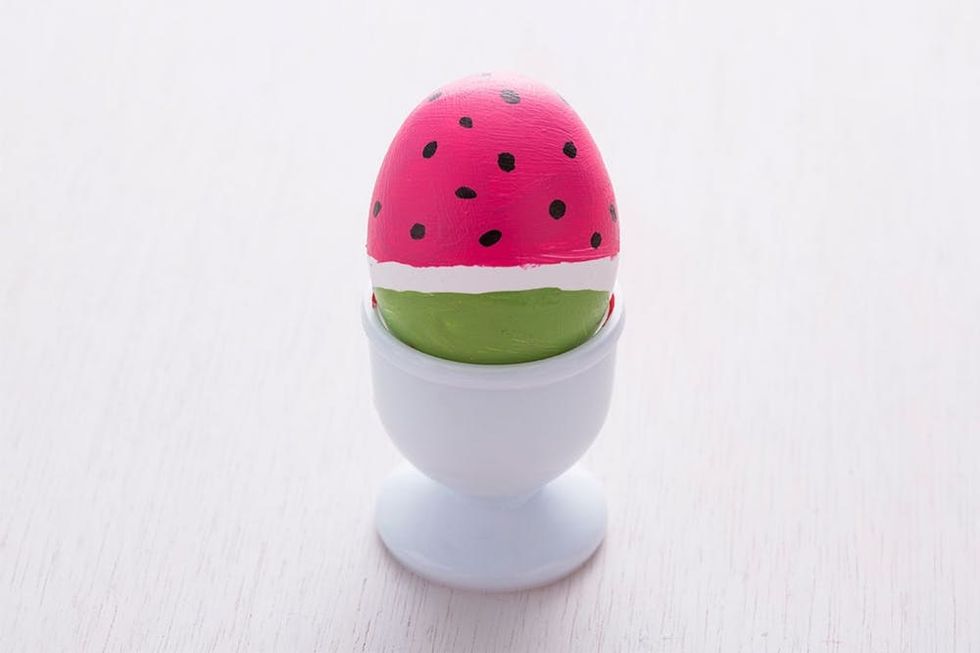 Dreaming of warm summer nights and partys with watermelons.
Carrot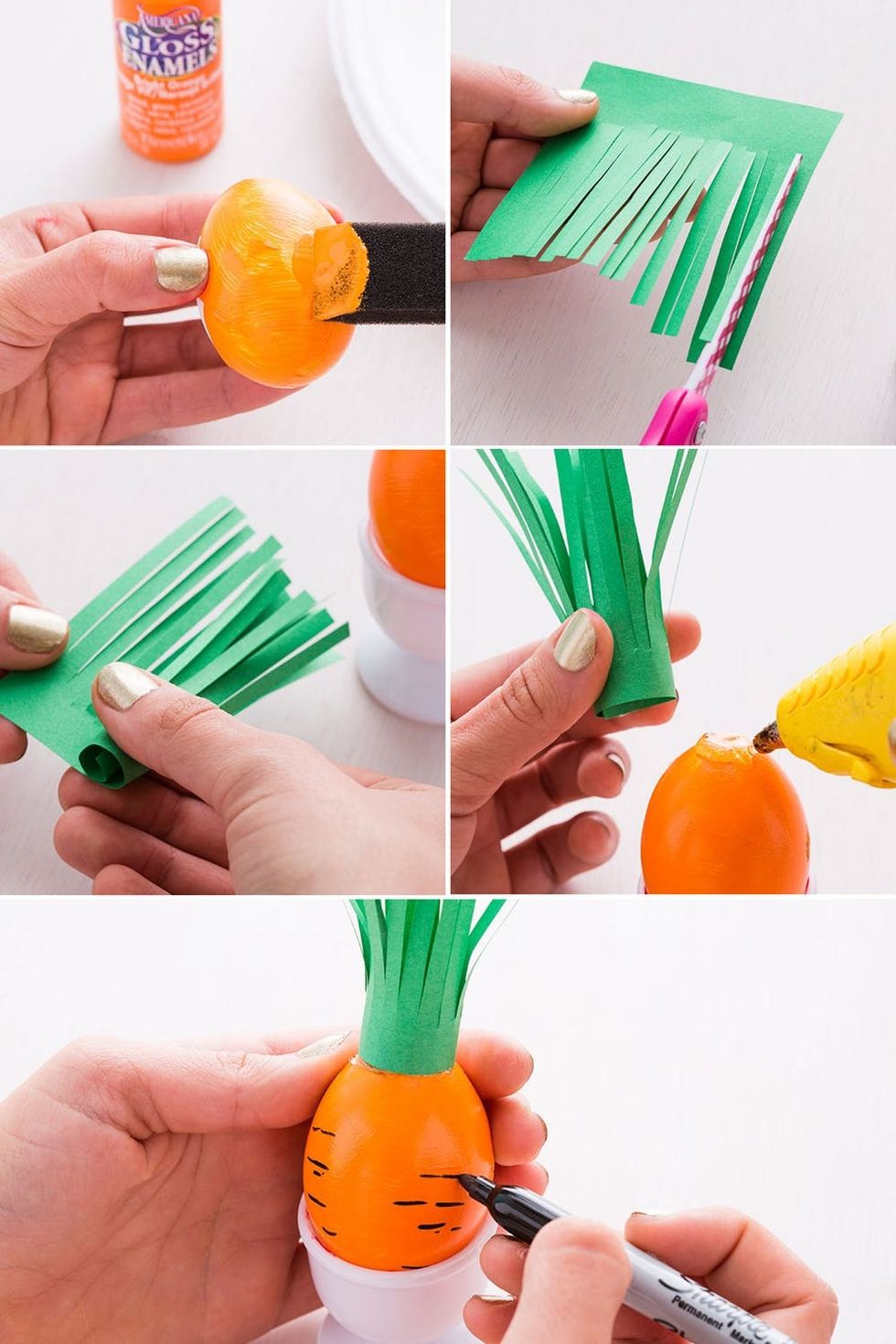 Fringe a piece of green cardstock and roll into a cylinder and glue on top. Add texture lines with a black sharpie.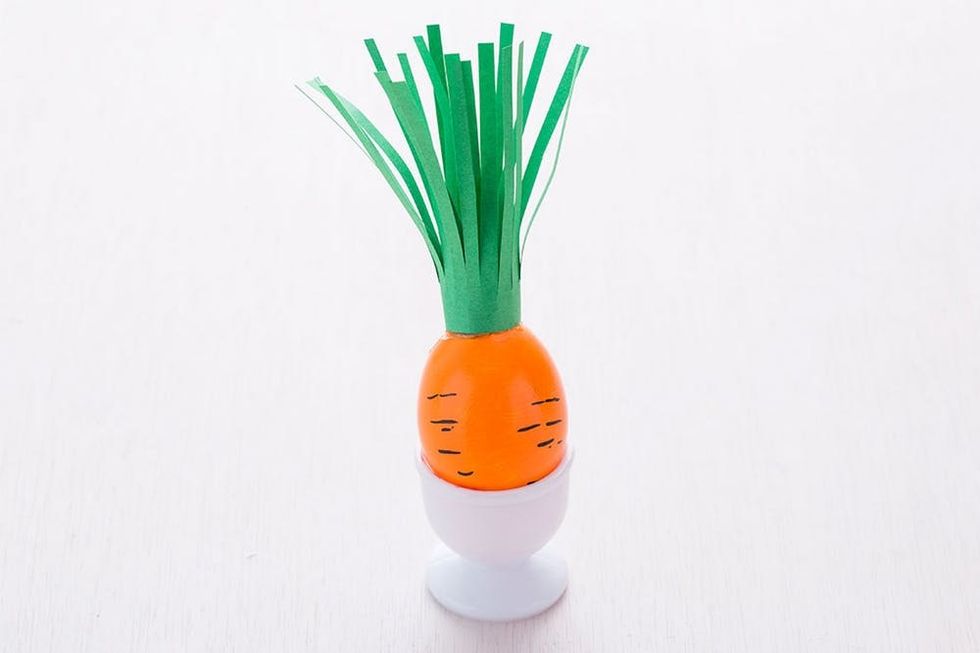 Bugs bunny would go bonkers over these carrots.
Artichoke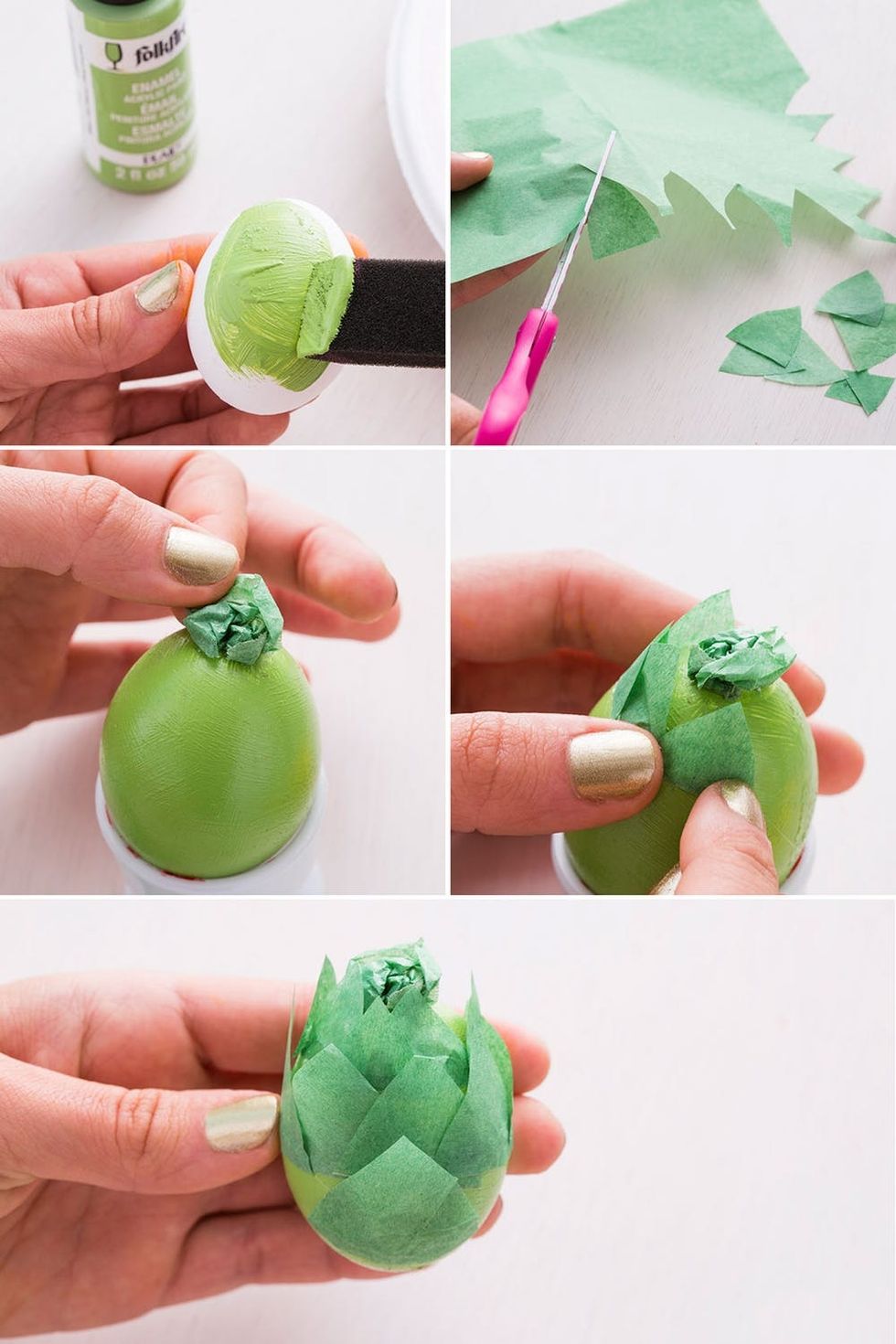 Cut three different sizes of triangles from tissue paper and glue on. Create a small flower bud and glue on top.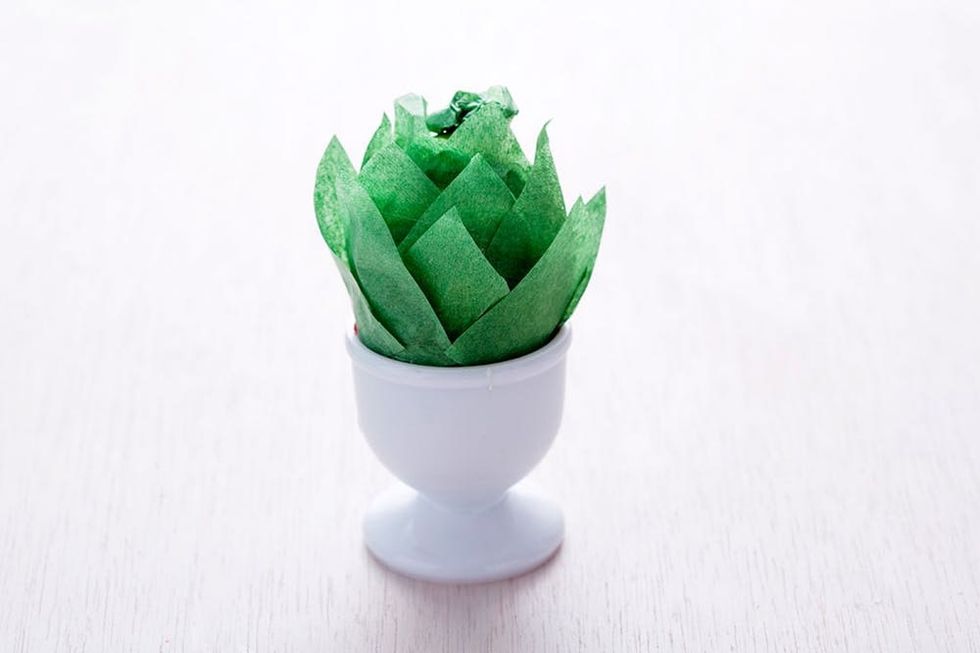 Spinach and cheese, please! The four of us could make a delicious quiche.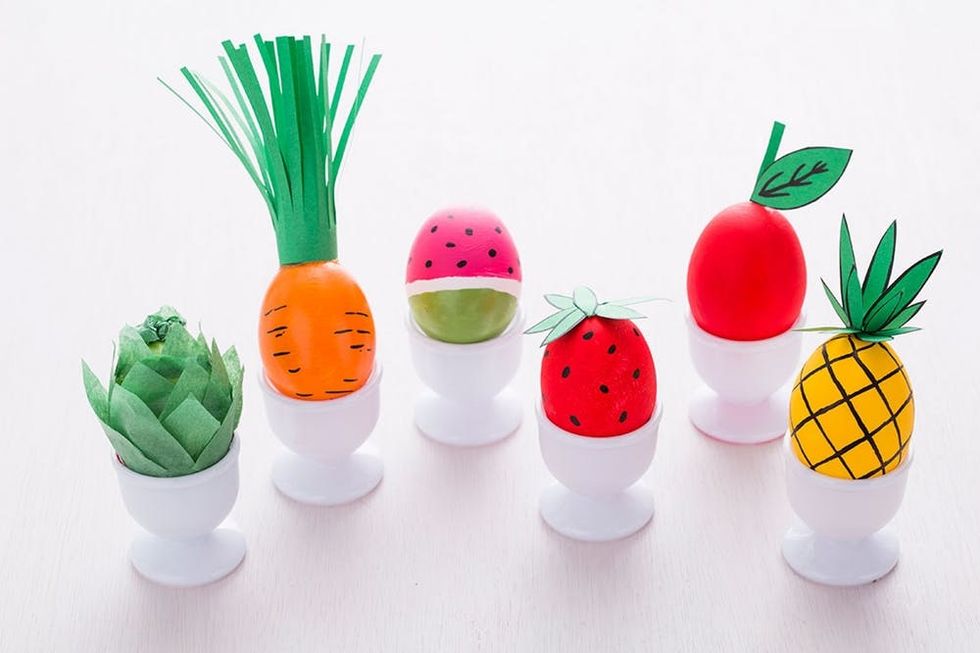 Everyone's here for the party!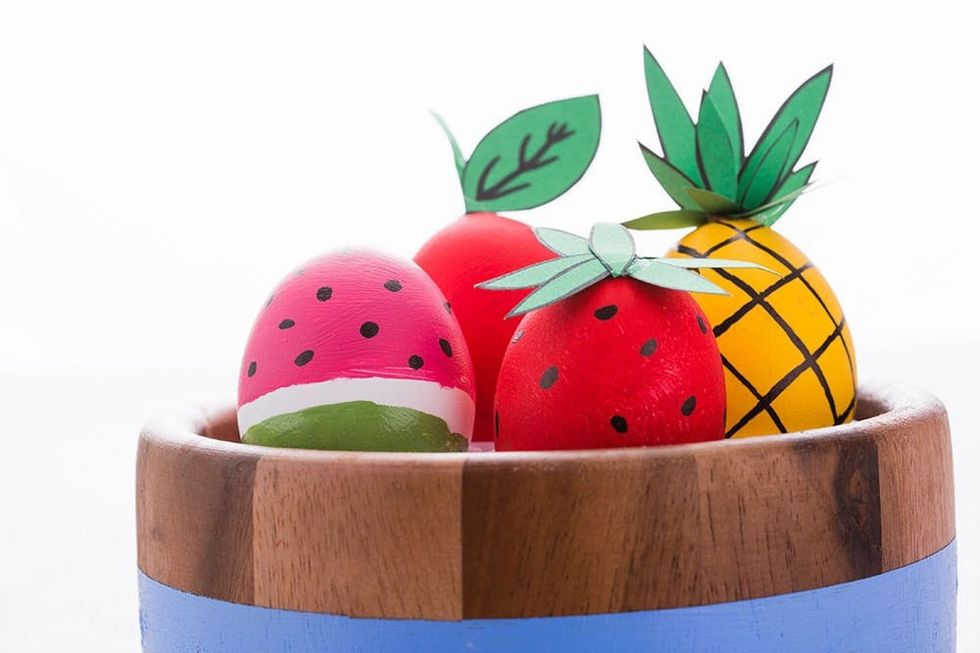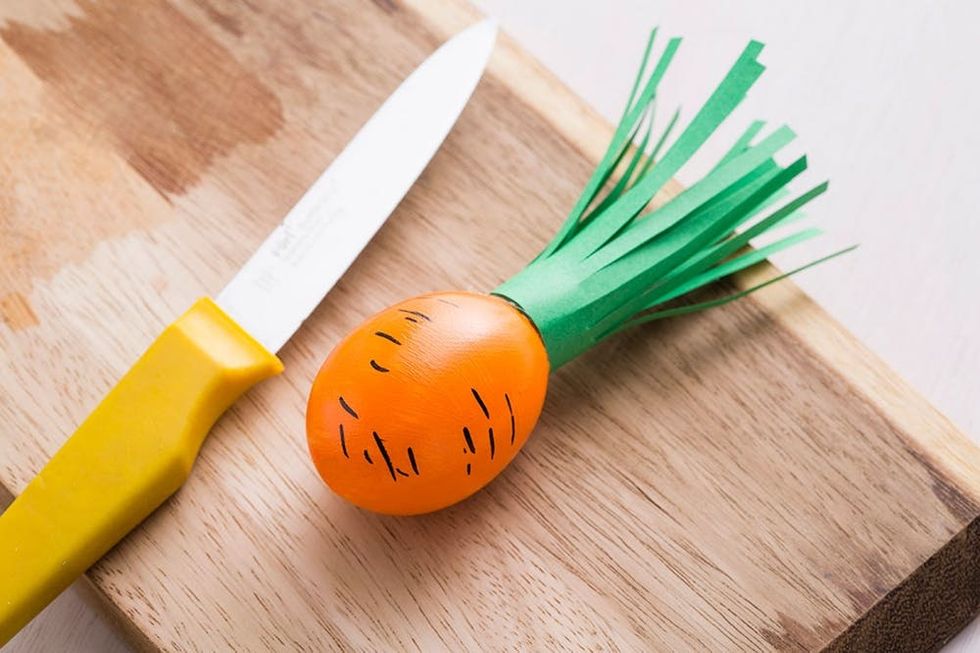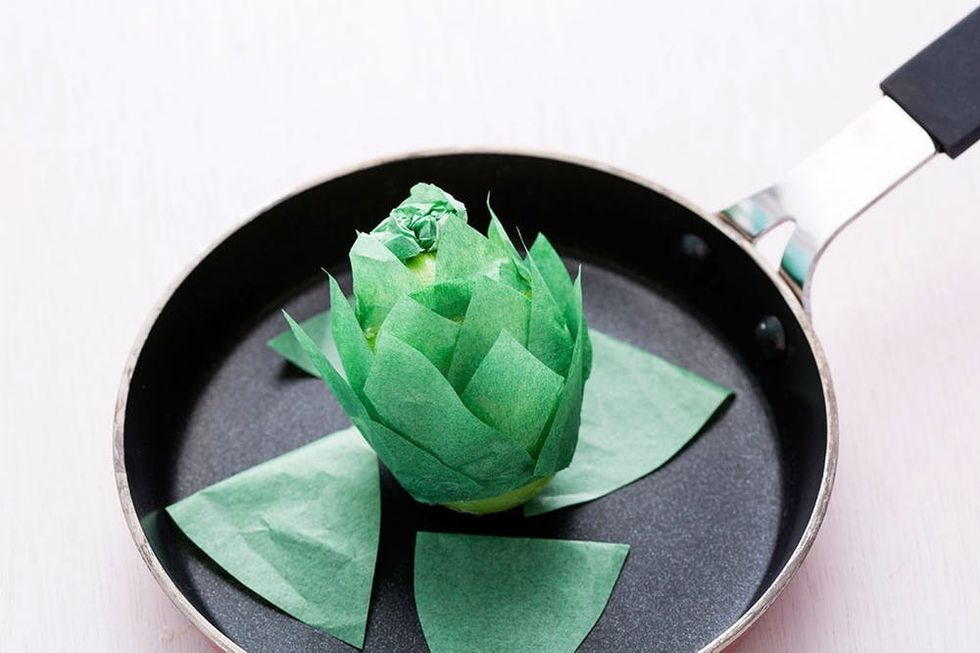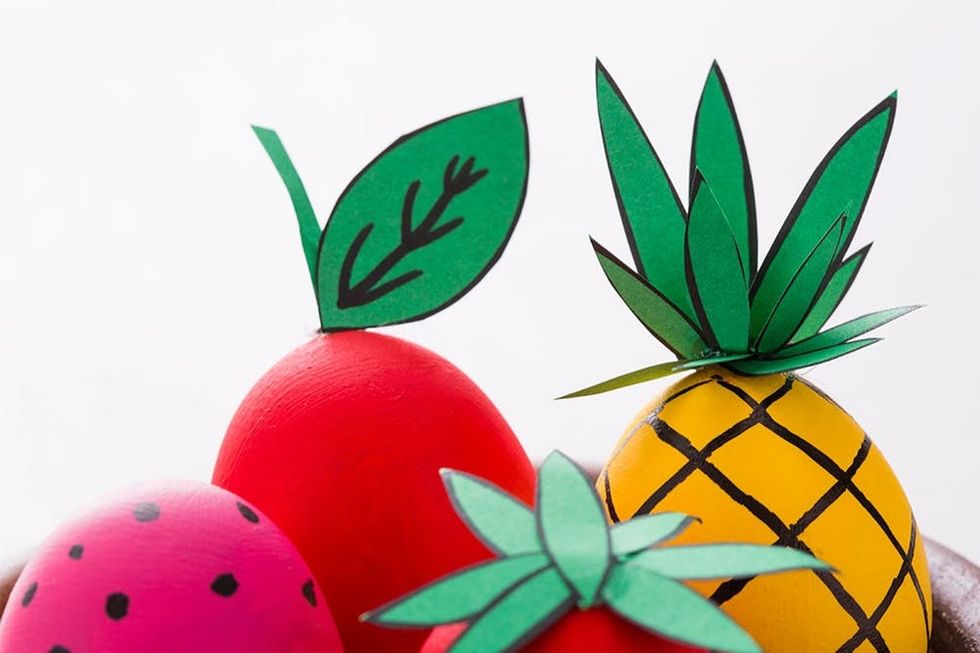 Which fruit is your favorite? Can you think of any other fruits or veggies that we could turn an egg into? Tell us in the comments below!
Kelly Bryden
Kelly Bryden, an east coast native, is stoked to be a part of the Brit + Co team. Design, DIY, and fashion are her passions. If she isn't crafting you can catch her on the dance floor or wrapped up in aerial silks.