Master the Half-Mohawk Braid for Spring
Apr 18, 2016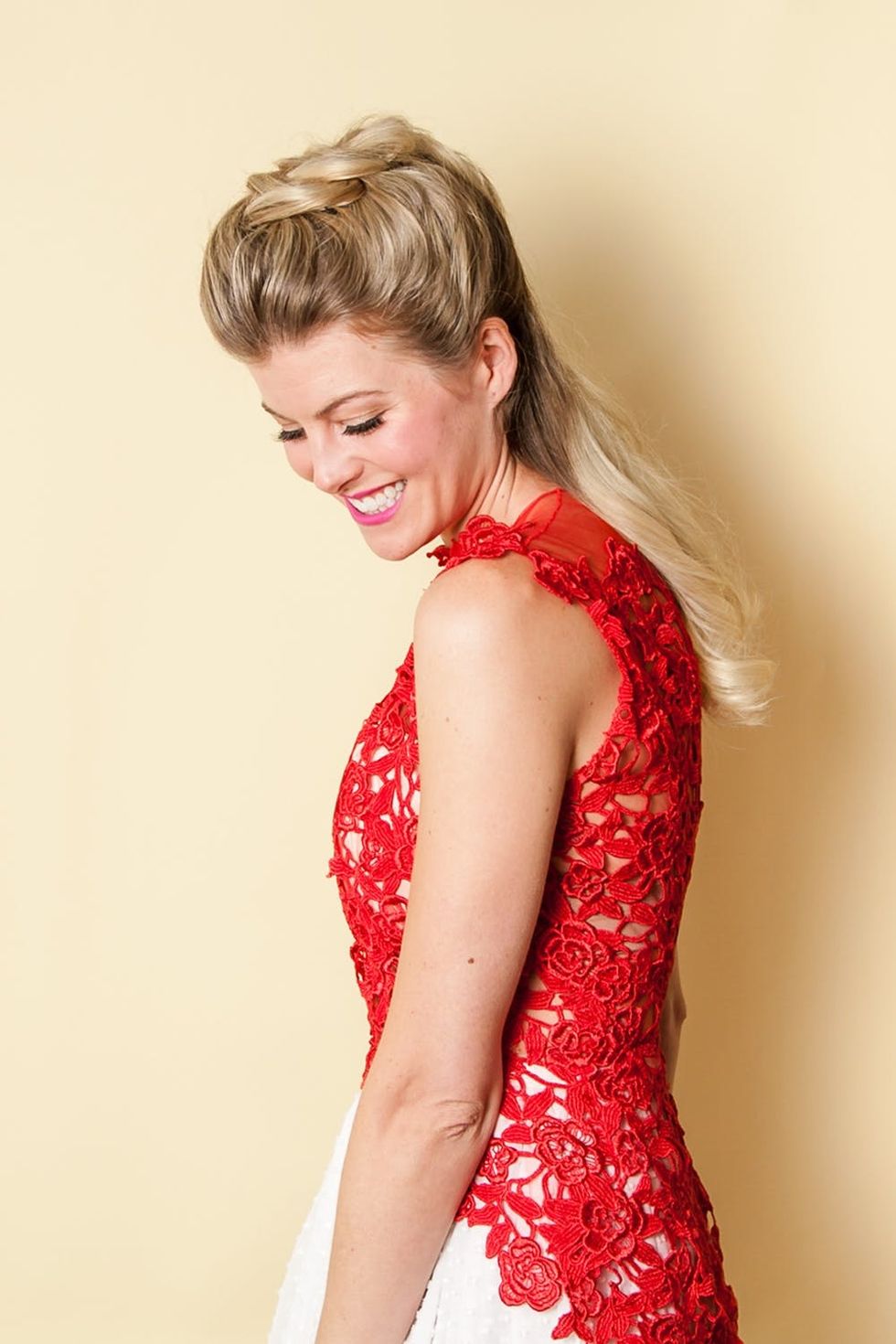 We know you're as much a fan of the coveted half-up look as we are, but mastering the perfect half-up style can be a bit tricky. Hear us out! We get you don't want to look like a schoolgirl and do want to rock a 'do with tons of volume. Enter this Pinterest-worthy hack that'll meet all your spring hairstyle needs. In fact, we wouldn't be surprised if you put this hair DIY on constant rotation in the months ahead. Half-Mohawk, full-on fullness — we're in!
---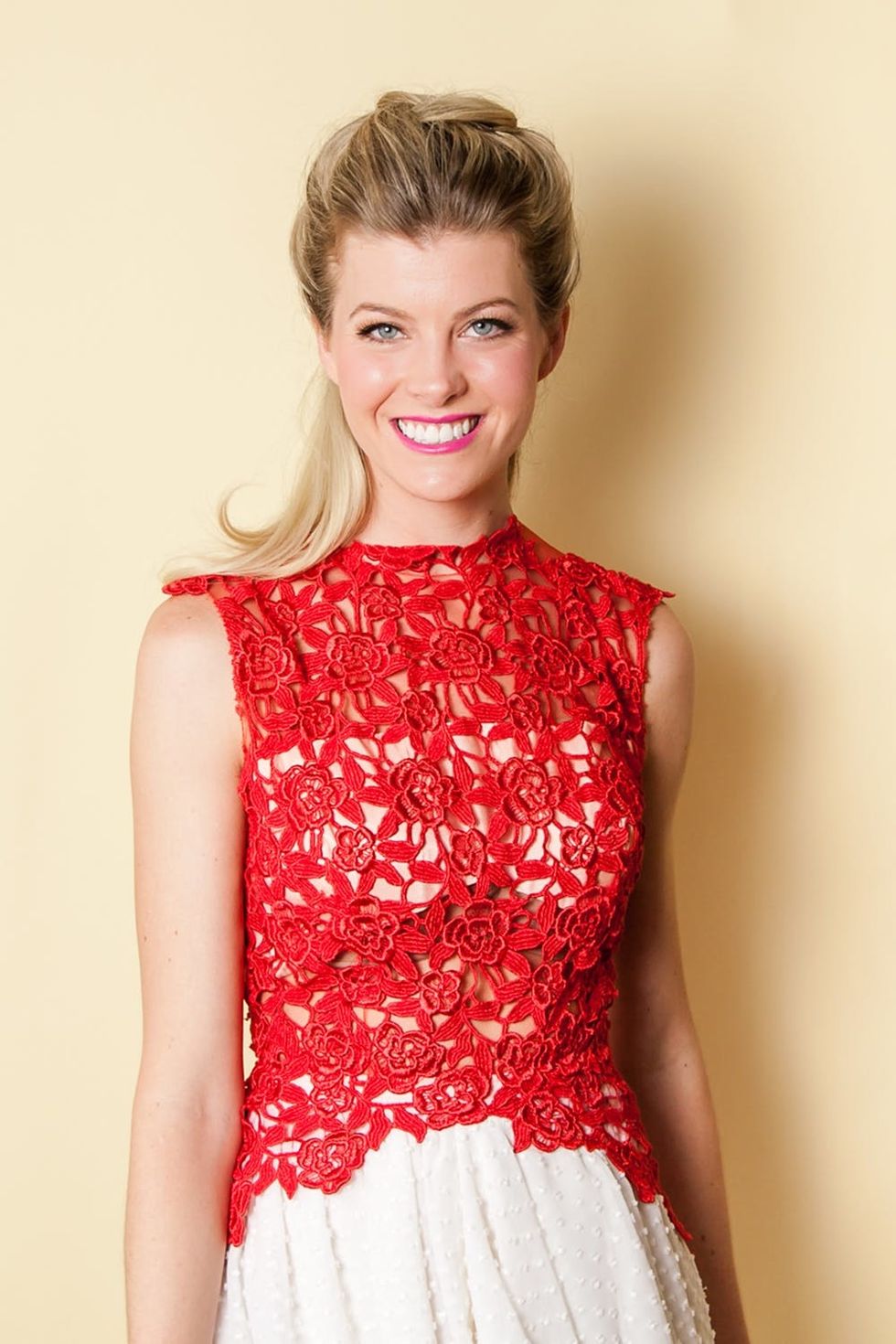 STEP 1: ANCHOR YOUR SIDES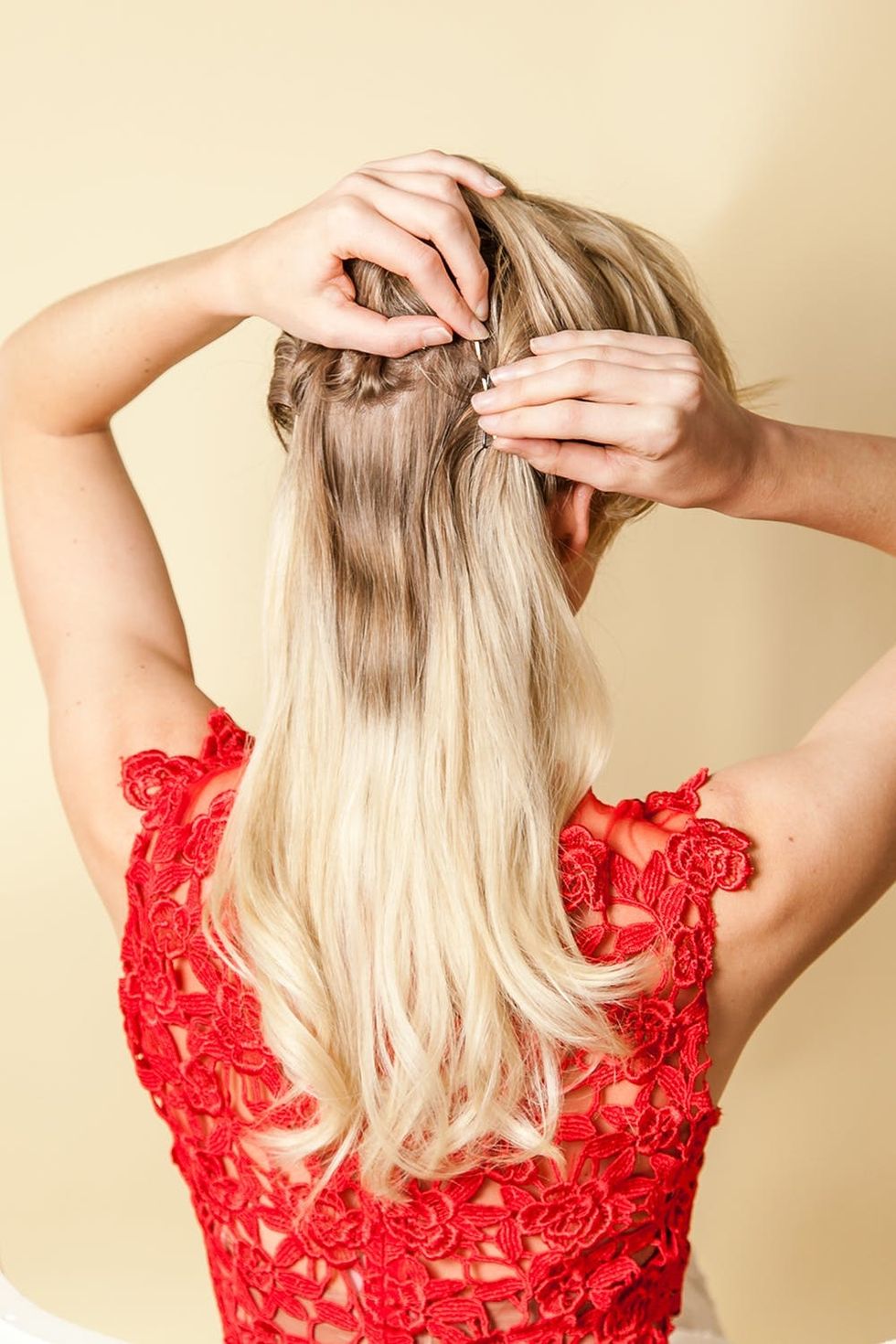 The number one takeaway here is to anchor your sides as demonstrated above — that's going to be your first step in hacking this look. Anchoring at the sides helps give your braid that Mohawk feel, and keeps the look from veering into '80s territory. To pull off this technique, lift your crown up and out of the way. Next, pin back a one-inch section of hair on each side with vertically placed pins. Don't worry — your pins won't show because they'll be covered by your braid.
STEP 2: HACK FULLNESS AT THE CROWN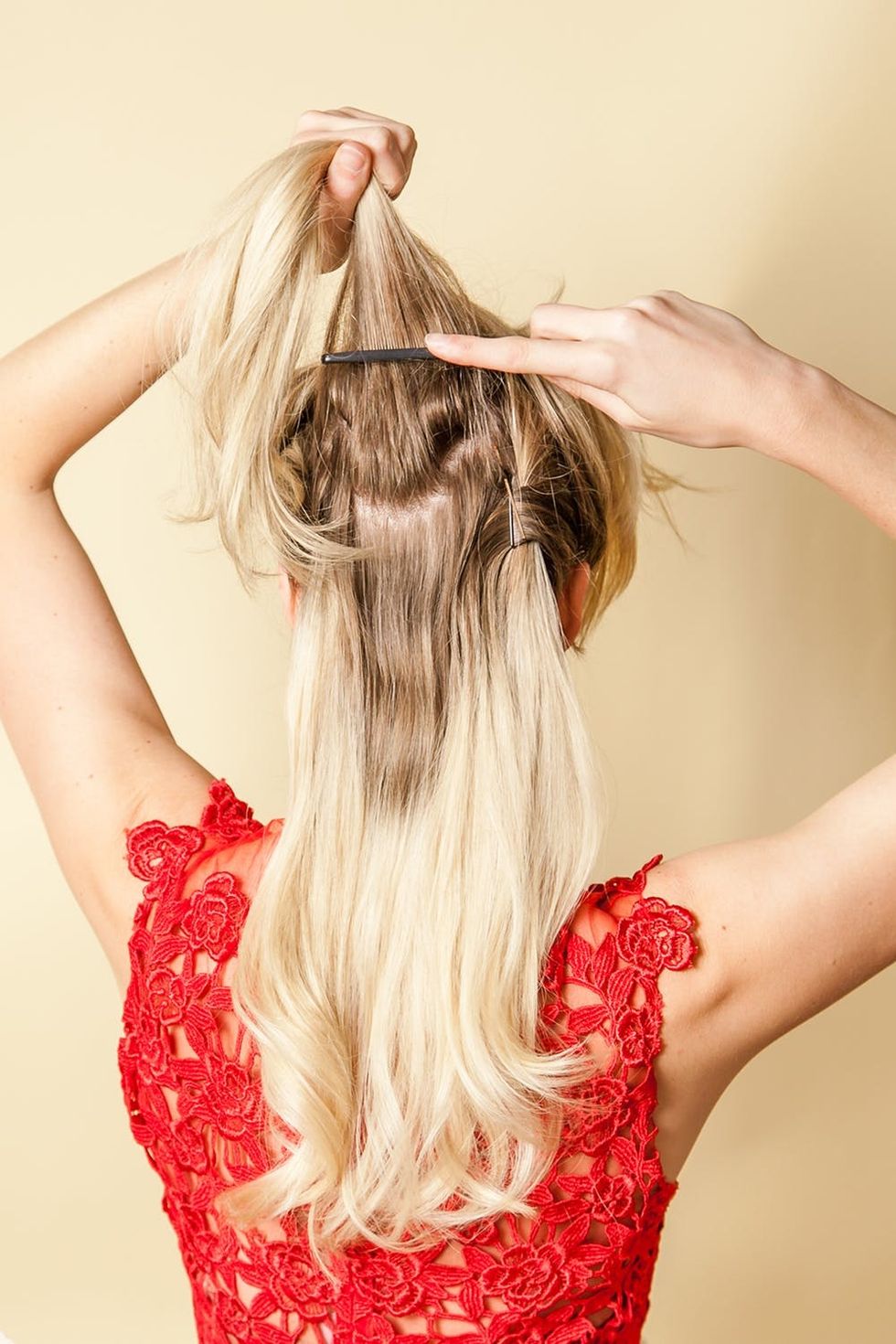 Next, take the section of hair you lifted out of the way and tease it with a fine-tooth comb. For best results, split hair into three sections and spray a volumizing, root-lifting product on all three sections (one layer at a time), then tease your heart out. I like Not Your Mother's Double Take Dry Finish Texture Spray ($11) or Oribe Dry Texturizing Spray ($44) for gorgeous, instant volume.
STEP 3: BRAID THAT MOHAWK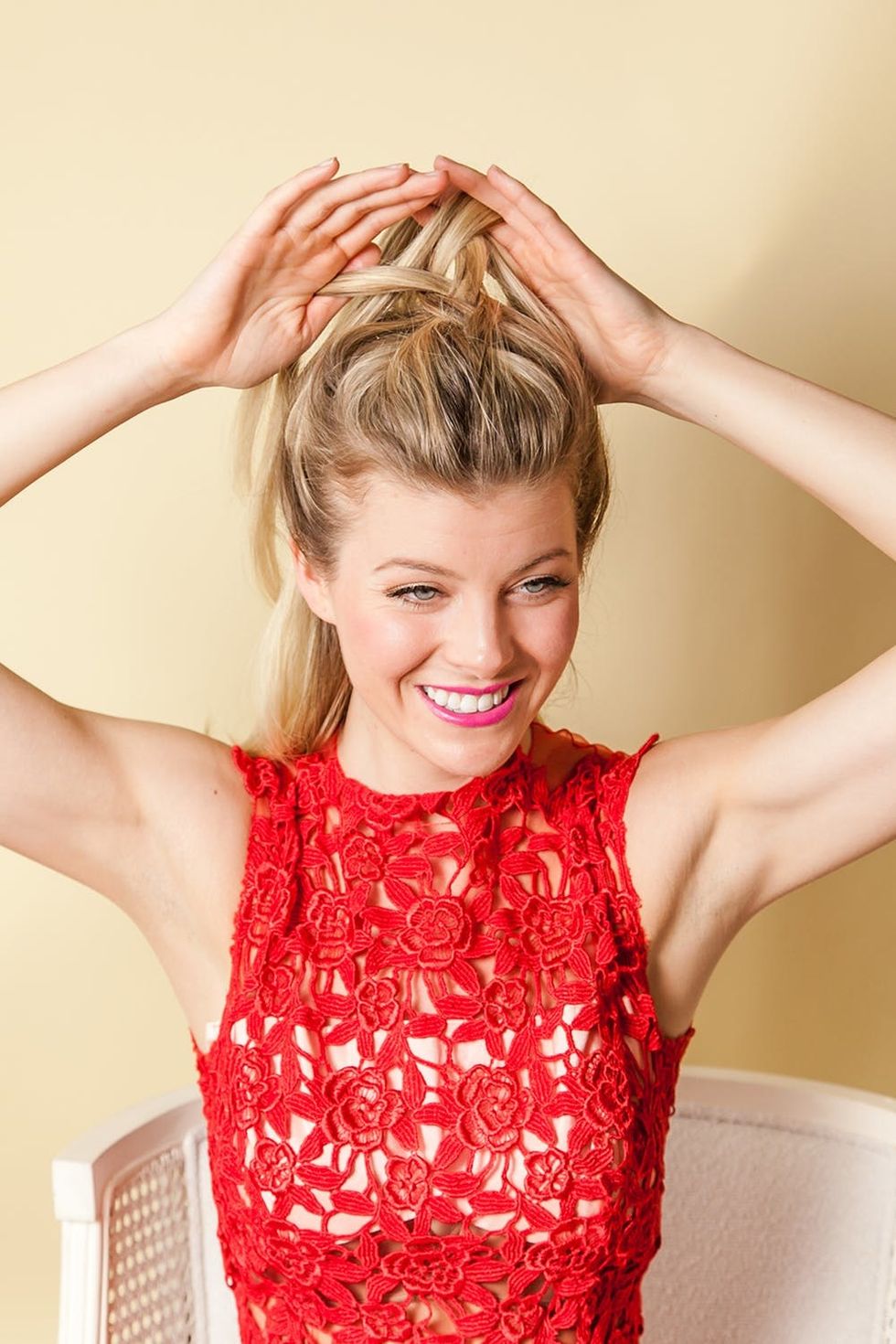 Gently grab hair from the sides and begin creating a three-strand French braid. Secure the end of your braid with an elastic band. I like Scunci Clear No Damage Poly Bands ($9). You'll be ending your braid about two or three inches below your side anchor pins.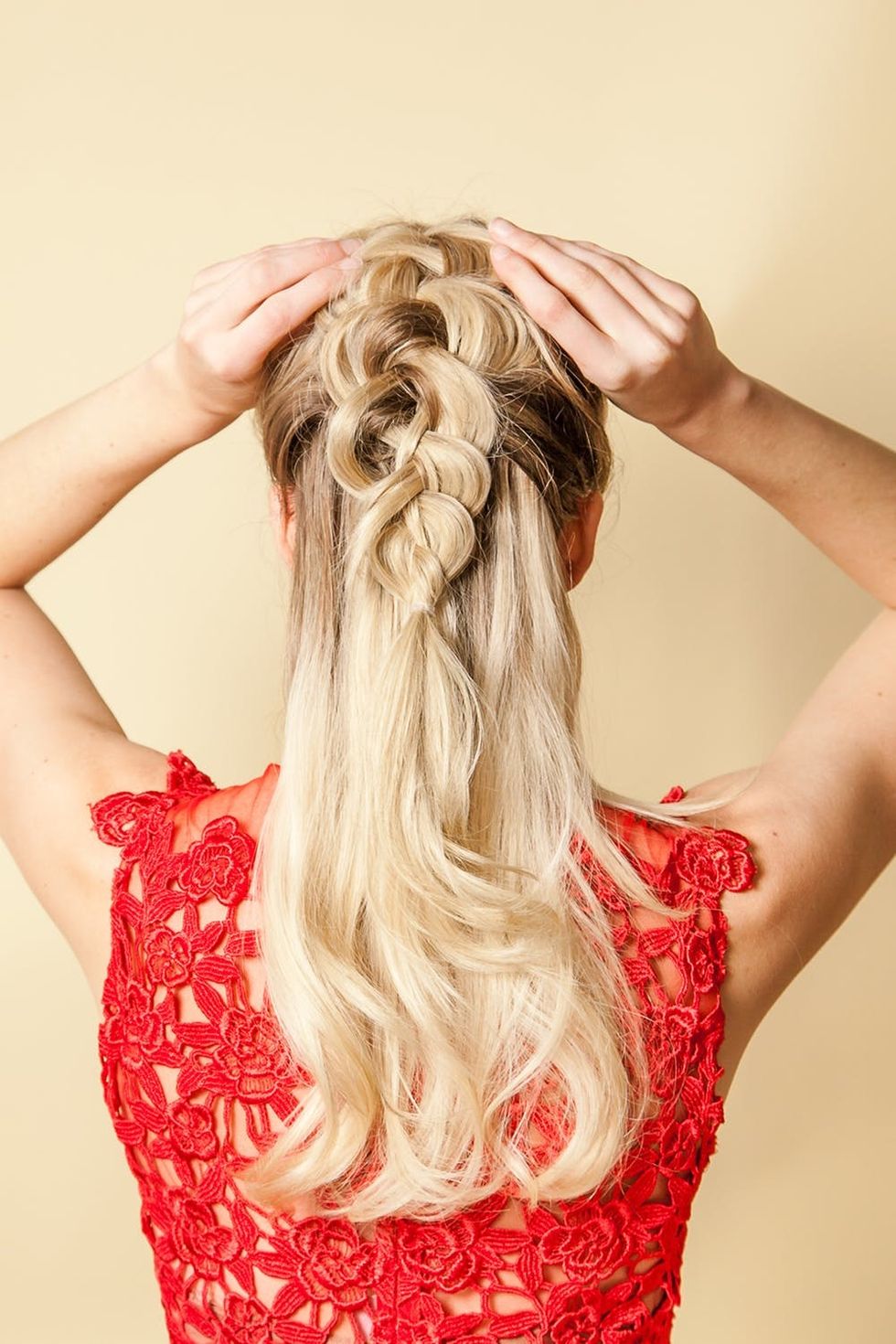 Add fullness to your braid by pancaking it, and pin in place to maintain long-lasting fullness. Scuni No Slip Grip Beautiful Blends Bobby Pins ($3) are great for ombres and blondes especially.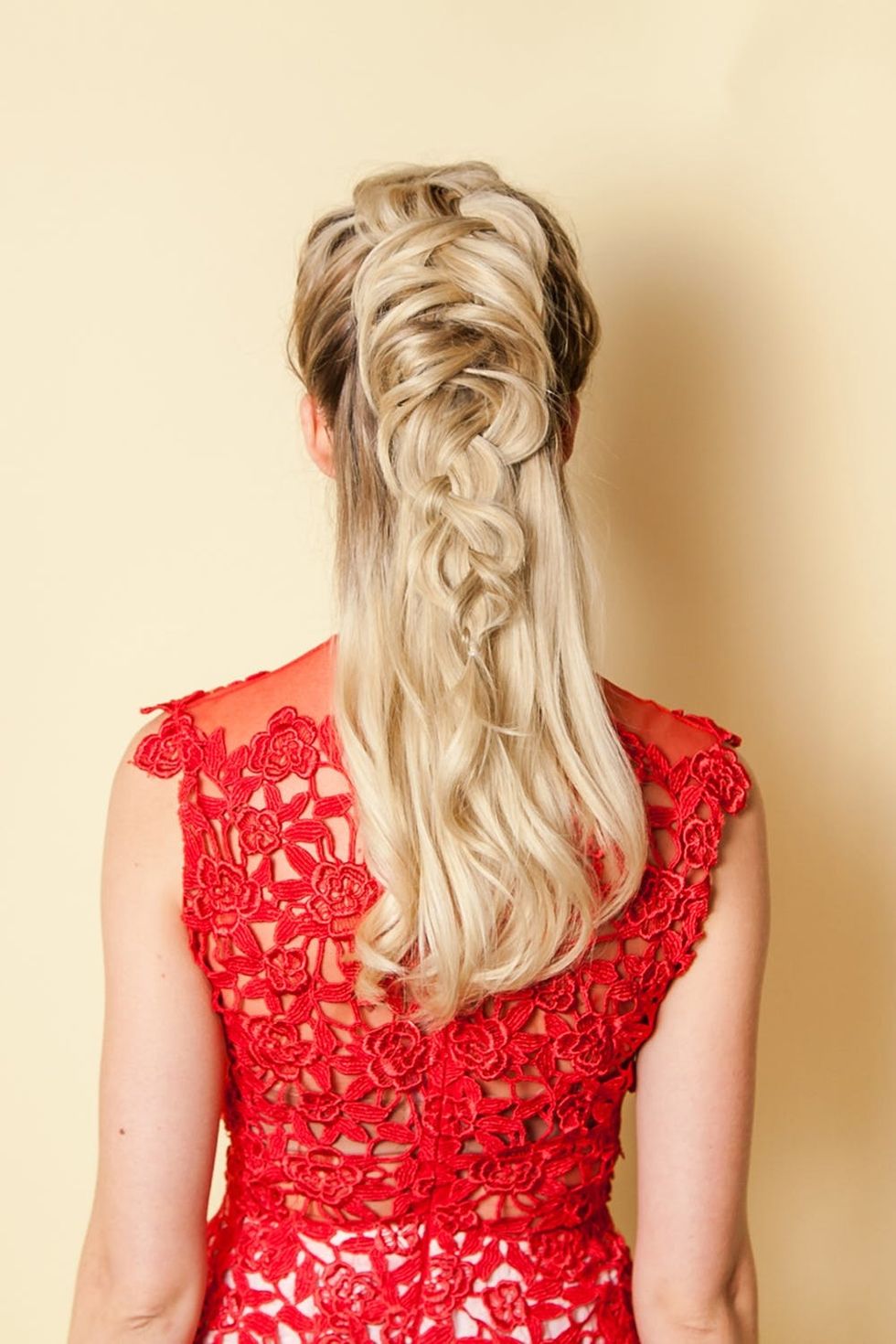 And there she is! Don't you just love this Mohawk braided half-updo? It's perfect for any festive occasion, or just dressing up your strands as a little gift to YOU. We love a style that provides effortless, long-lasting fullness in just a few minutes.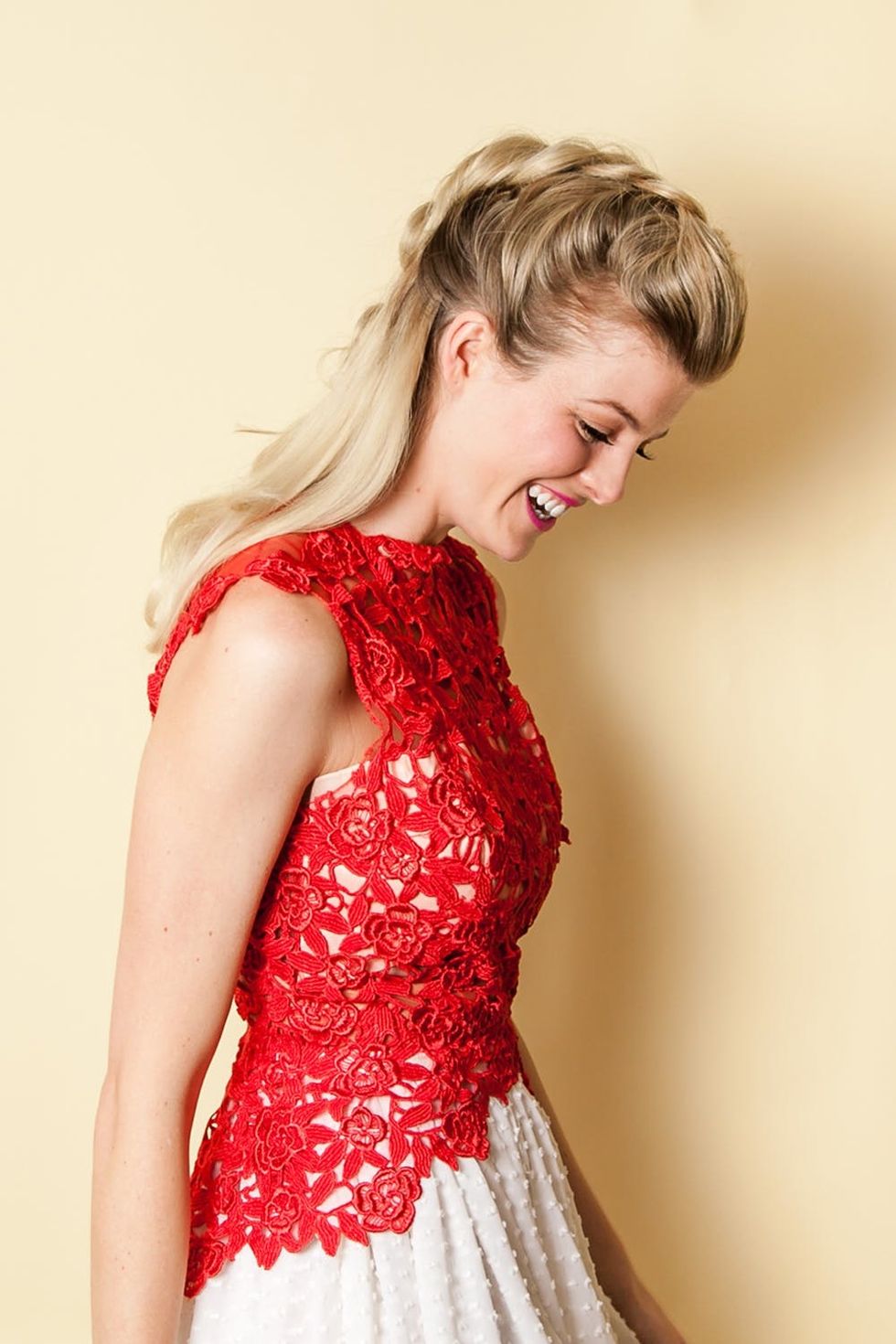 Follow us on Pinterest for more genius hair hacks and inspo.

Hair by Maritza Buelvas
Photography by Jennifer Coffey
Modeling by Danielle Maddox
 Makeup by Shannon Rodriguez
Wardrobe by Veronica Sheaffer
 Location Veronica Sheaffer Studio
Maritza Buelvas
Maritza is a published, national content producer for popular style and beauty bibles across the web. She's a respected beauty editor, hair tutorial ninja and workshop magician via her freelance site,
Beauty for Bloggers
. She lives for her boys (she's got three, if you count her husband), beauty hacks and breakfast at all hours of the day. Follow her on
Instagram
.