As we approach the start of 2017, we've all got the same questions on our minds. Did we accomplish everything we set out to do this year? What will we try next year? To get even more done in 2017, we found out about a brand new hack that will help you get a head start on your resolutions: Google Calendar.
We aren't talking about making your life more organized, keeping track of events or even planning your days so you don't waste time. We're talking about setting goal reminders with the Google Calendar app. The app's new "goal" feature lets users set their desired behavior and carve out time to make it happen. How cool is that?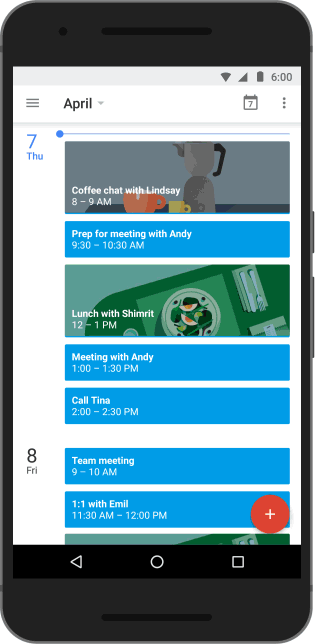 The app asks you about your goal (if it pertains to exercise, family time or organizing), figures out how often you want to be reminded about your goal and determines how long it will take to achieve it every week. Then the app pencils in reminders and carves out time for you to achieve those goals.
This feature is like a personal assistant in the palm of your hand, finding time in your schedule for you to do the things you love. If one week is super chaotic, the app will automatically reschedule your goals around your life. And the more you use the app to schedule goals, the smarter it gets. If it sees that Tuesday evening just isn't a good time to hit your exercise quota, it will move the reminder to run to a different day. Now all you have to do is follow through. 2017, we are so ready to crush you.
Which bad habits are you trying to kick? Let us know @BritandCo!
(GIF via Google; photo via Getty Images)
Share