Make This Ridiculously Easy Instant Pot Tuscan White Bean Soup Recipe to Eat All Week Long
Apr 03, 2018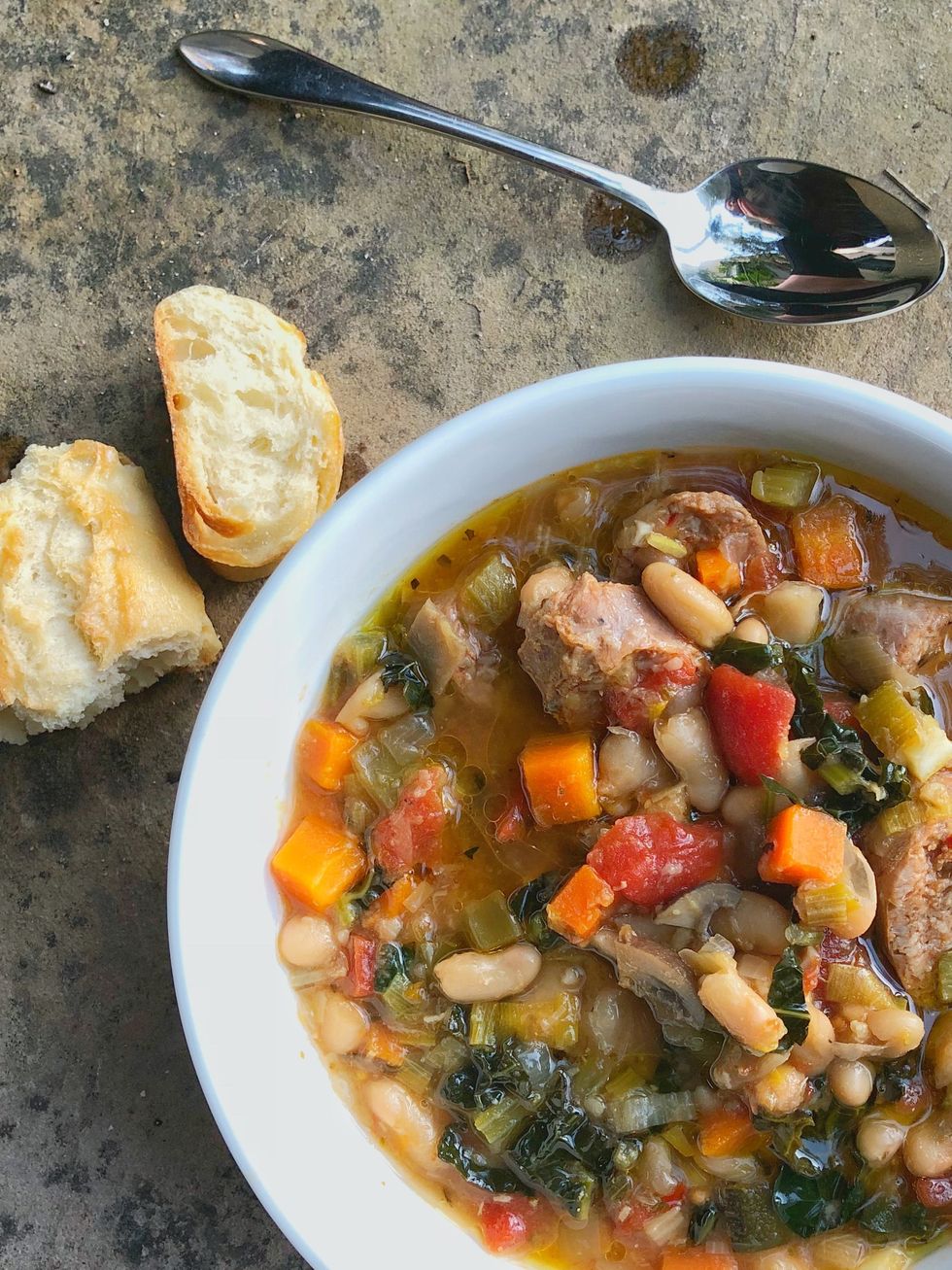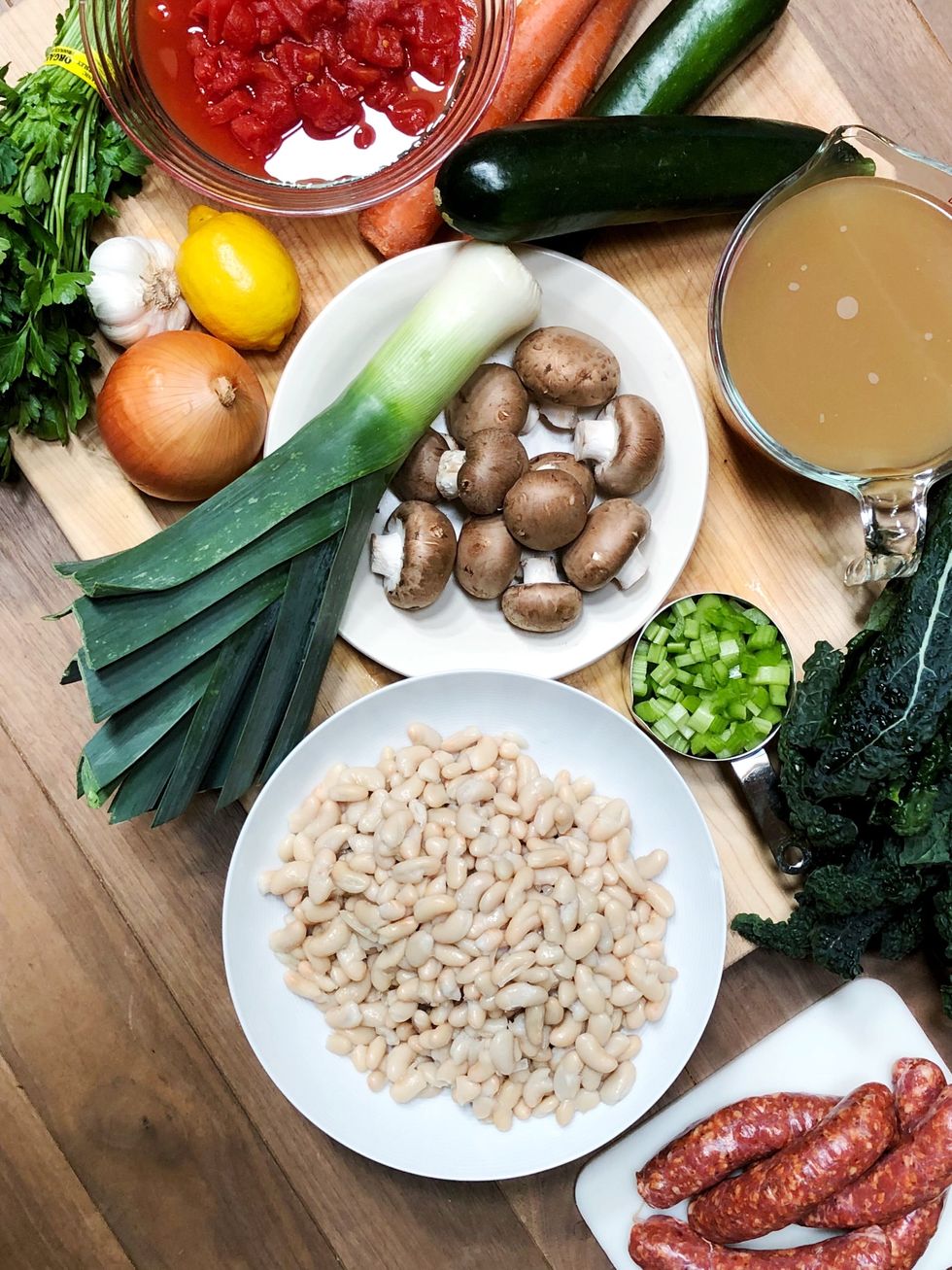 Ingredients
1 cup diced celery
1 1/2 cups diced onion (about 1 medium onion)
2 cups chopped leek, white and light green parts only
2 cups diced carrot
1 1/2 cups diced zucchini (about 1 medium zucchini)
8 ounces cremini mushrooms, sliced
4 garlic cloves, minced
3 15 ounce cans cannellini beans, drained and rinsed well
1 28 ounce can diced San Marzano tomatoes
4 cups of vegetable or chicken stock
1 tablespoon dried Italian seasoning herb mix
1 pound Italian sausage links, left whole (optional)
1 bunch Lacinato kale, shredded
1/2 bunch fresh Italian parsley, chopped
thinly sliced rounds of lemon, chopped
salt and pepper, to taste
Directions
Combine the celery, onion, leek, carrot, zucchini, mushrooms, garlic, beans, tomatoes, stock, dried Italian herbs, and whole Italian sausage links, if using.
Close and seal the Instant Pot, and set for five minutes on high of the "Manual" setting.
Let pressure release naturally. Remove sausage links, if using, and slice into bite-size pieces. Replace pieces into the soup.
Stir the shredded kale, parsley, and chopped lemon into the soup. Season to taste and serve hot.
Ashley Bare
Ashley primarily works as a nomadic private chef happily serving her international clientele all over the world. She also does freelance recipe R&D, having recently worked with cookbook authors Mads Refslund, James Peterson, Candice Kumai, Tama Matsuoko, and Alison Cayne. In her former NYC life, she was a culinary instructor. Teaching people how to cook with confidence remains her professional passion. She hopes to open a cooking school in the next couple years. In addition to building a food and cooking empire, Ashley also obsesses over travel (see @cendrenue), learning languages, interior design, dance cardio, and amaro liqueurs.
DIY Recipes