Here's Why Fans Are Freaking Out Over Kate Middleton's Recycled Pregnancy Coat
Jan 17, 2018
Kate Middleton has done it again! The queen of recycled wardrobes is stepping out in yet another re-styled piece, and this one has fans in a tizzy.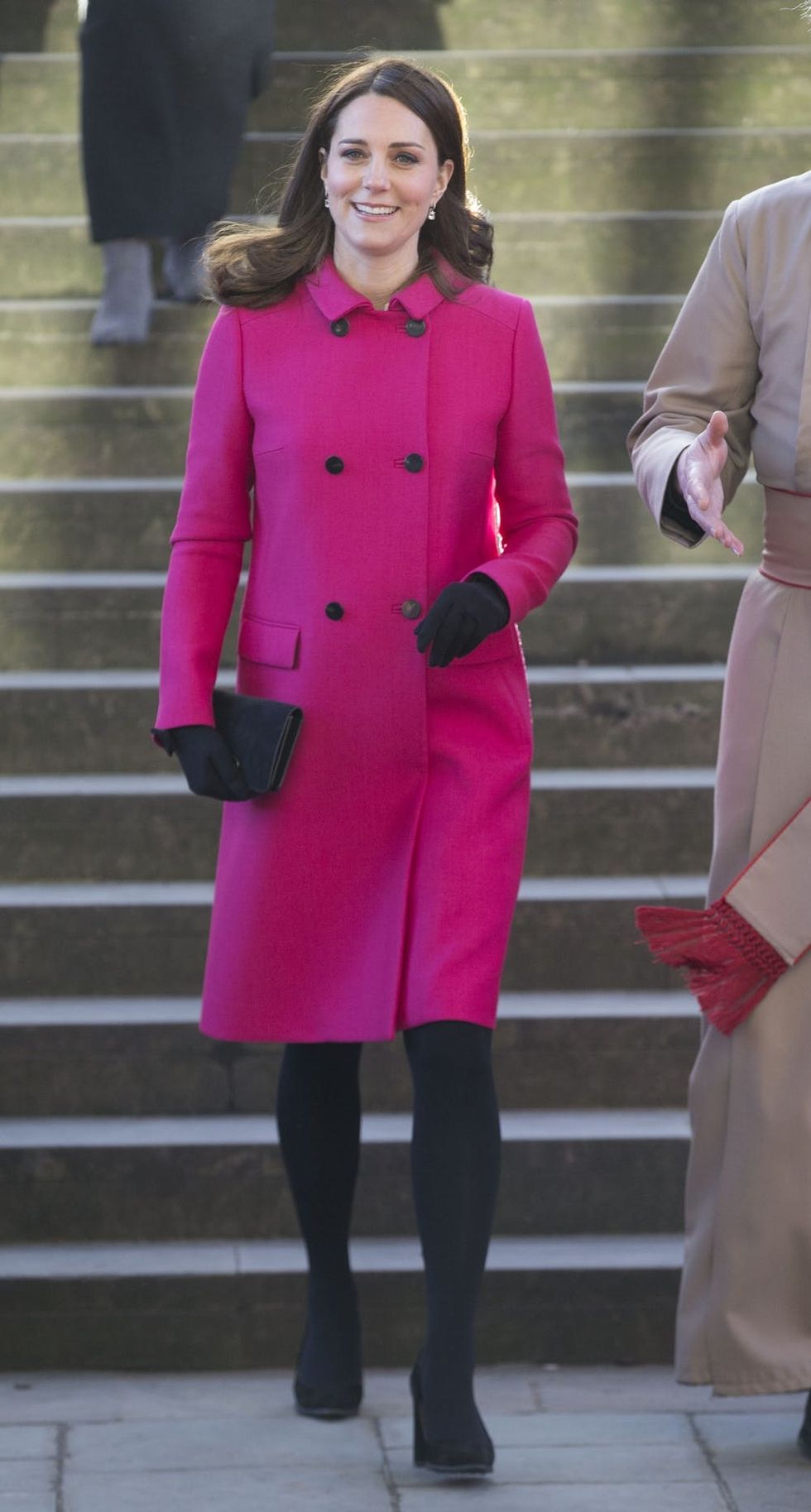 ---
The Duke and Duchess of Cambridge appeared in Coventry yesterday for a day of public appearances, and Middleton's hot pink 2014 Mulberry coat (approximately $1,085 USD), black gloves and clutch, and favored black Tods pumps instantly stole the spotlight.
Just as with the royal Christmas card, which saw the entire family decked out in shades of blue, fans began to speculate that the color of her outerwear could be a hint to the sex of the sibling Princess Charlotte and Prince George will soon be meeting.
While the 36-year-old has donned various shades of both pink and blue throughout her pregnancy (you might recall the gorgeous Elsa-esque gown she wore back in November and the Temperley London dress she donned for her first post-pregnancy appearance or the sweet Orly Kiely gown she wore for her second), it was the timeline of WHEN she's worn this particular piece before that had royal baby watchers reading into a deeper meaning.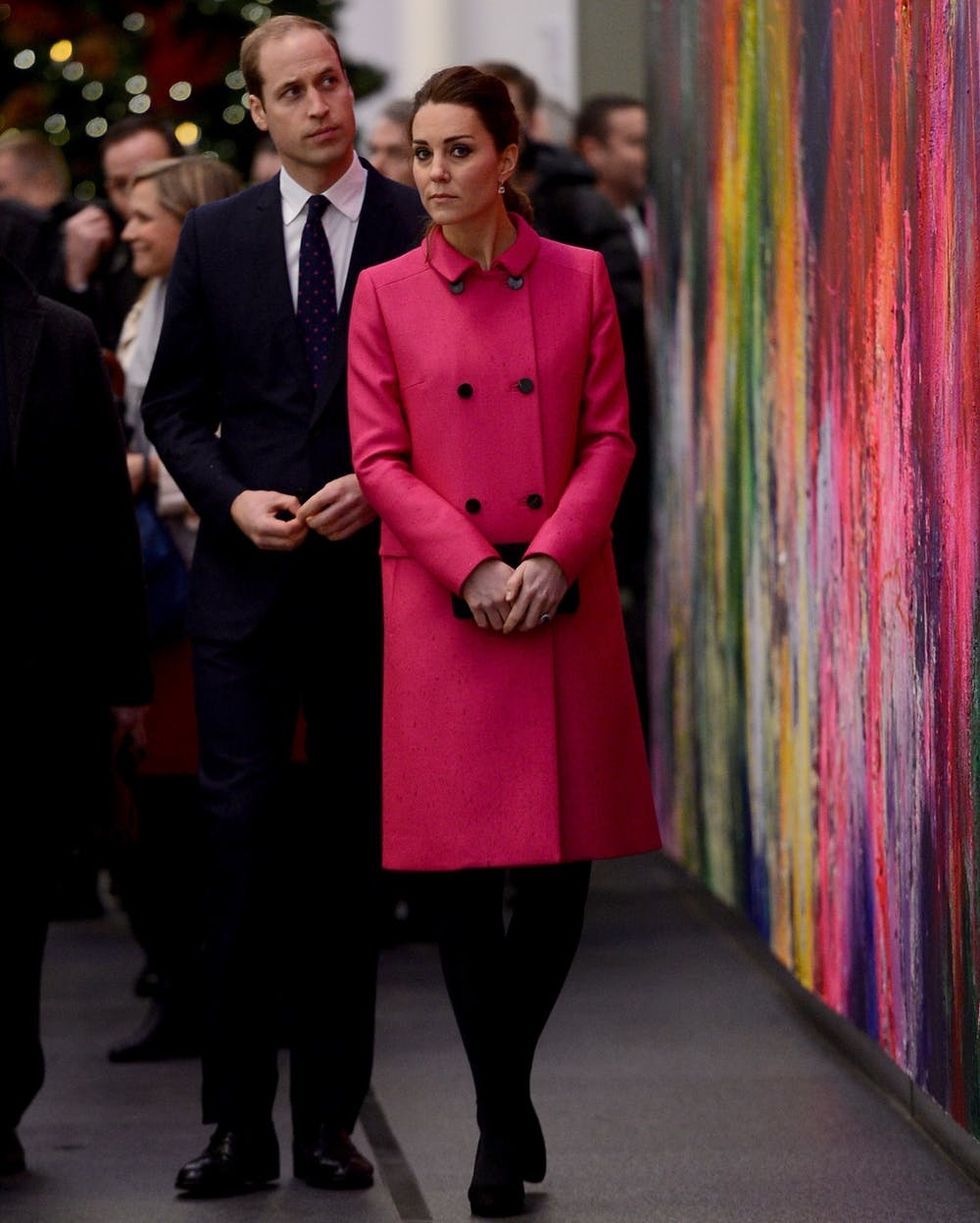 Middleton first wore the coat in December 2014 for a visit to The National September 11 Memorial Museum in New York City. She re-wore the piece again in March of the following year for an appearance in South London.
As Vanity Fair notes, both times, it was during her pregnancy with Princess Charlotte.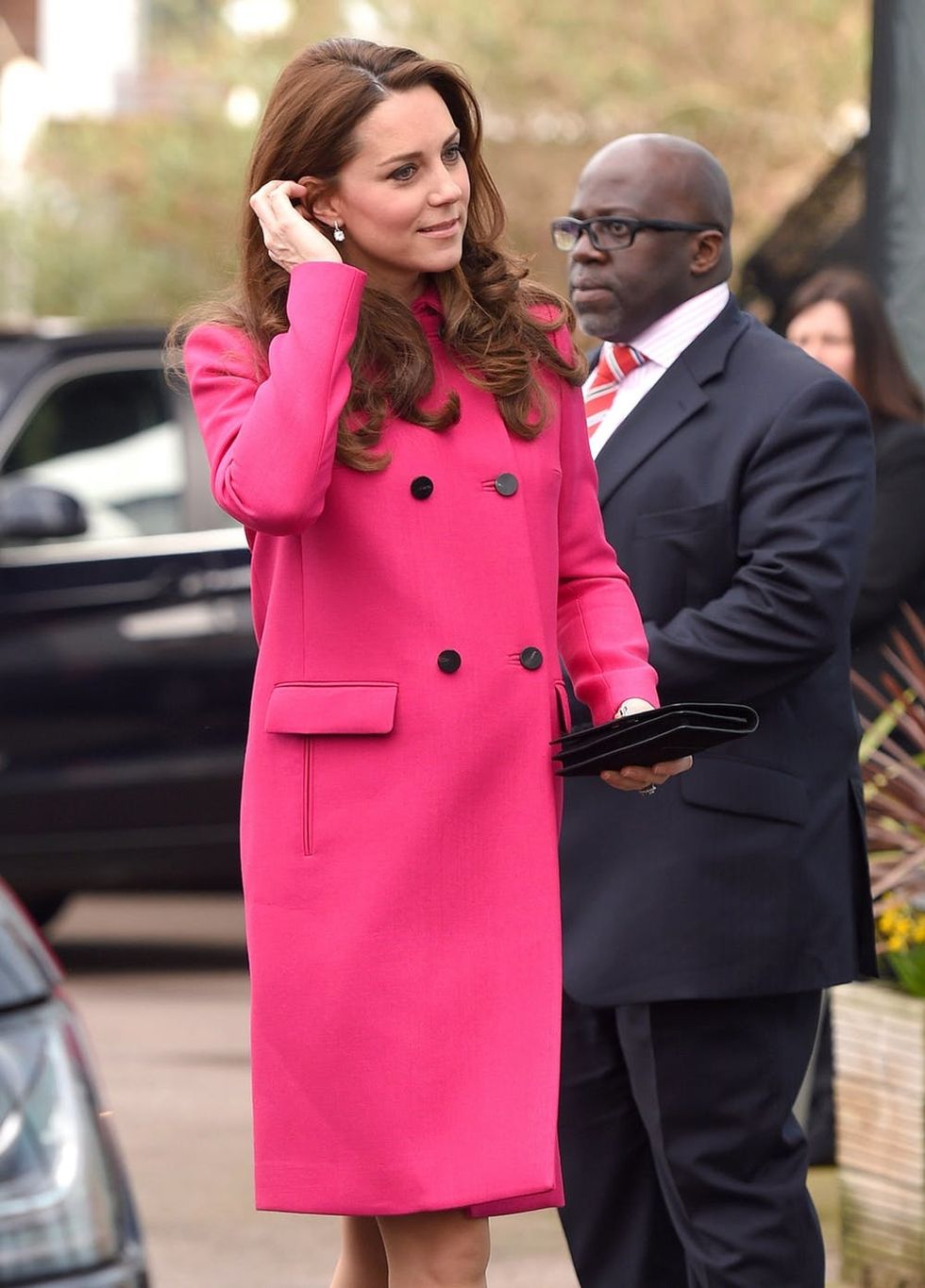 Could it be, then, that the mama-to-be is sending us all a secret message about the babe that lies within?
We'll likely have to wait for the answer when and if the Duke and Duchess decide to make an announcement before the baby's birth, but we'll admit it: The suspense is KILLING us!
Do you think Kate's pink coat means she's having a girl? Tell us@BritandCo!
(Photo via Heathcliff O'Malley/WPA Pool, Robert Sabo, + Karwai Tang/Getty)
Arielle Tschinkel
Arielle Tschinkel is a pop culture junkie who went to NYU because the Olsen twins went to NYU (really). She is a freelance writer whose work has also been featured on HelloGiggles, Refinery29, SheKnows, Bustle, Hollywood.com, and many others; and she's living her dream one Britney Spears GIF at a time. Follow her on Twitter @mrstschinkel or visit her website at arielletschinkel.com.
Celeb Style
If you lack a certain way with words, then perhaps you can rely on showing how you feel this holiday season with an artful greeting card you can make at home! Brit dropped by our crafting studio where we teamed with Camp by Walmart to create a choose-your-own-adventure holiday card tutorial. In the interactive video, it's up to you to decide what type of card you want to make — sentimental, or stylish? Three-dimensional, or keep it simple? After you've selected your design vibe, Brit helps you assemble it all together so your last-min card is ready to send. Get ready to pick up a few new DIY tricks when you watch the video now!
Holidays