See the Best Pieces from Kendall + Kylie's Topshop Collection
Jun 01, 2015
When we first heard the two youngest members of the Kardashian clan were teaming up with fast fashion giant Topshop to create a summer capsule collection we instantly had visions of palm trees, casual maxis and printed tees. It looks like you can go ahead and call us psychics because that's pretty much exactly what the line consists of. The 15-piece collection is set to hit stores on June 3 and is basically the epitome of an LA summer in fashion form.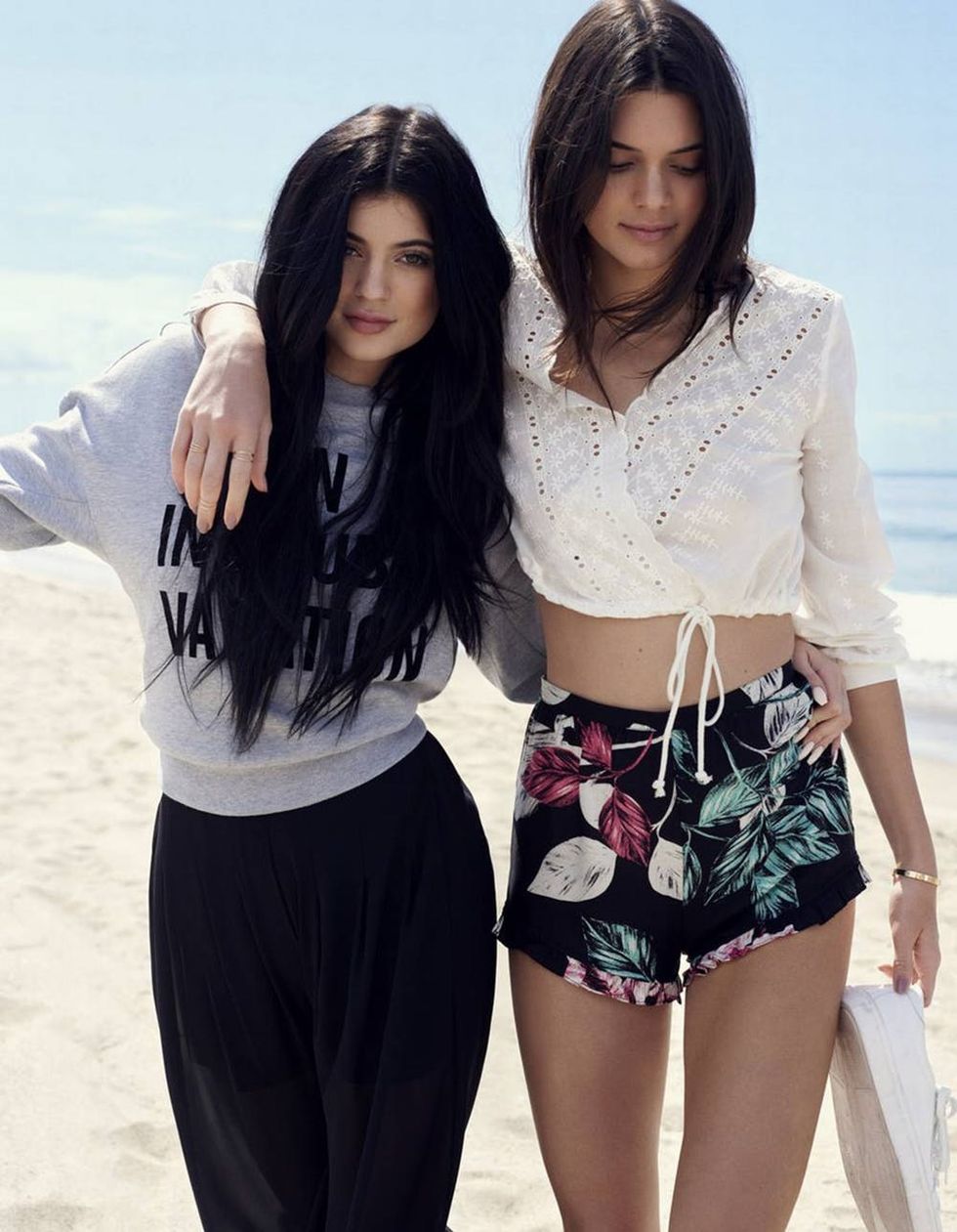 ---
While Kendall and Kylie share a lot of similarities as the Kardashian sisters do, their styles are pretty unique. Kylie tends to go for more of a streetwear kind of vibe in graphic tees, giant beanies and an endless sea of crop tops. Kendall, on the other hand, tends to embrace her newfound fame in the high fashion circle by rocking more minimal and structured pieces. The collection is basically a 50/50 mix of the two different styles.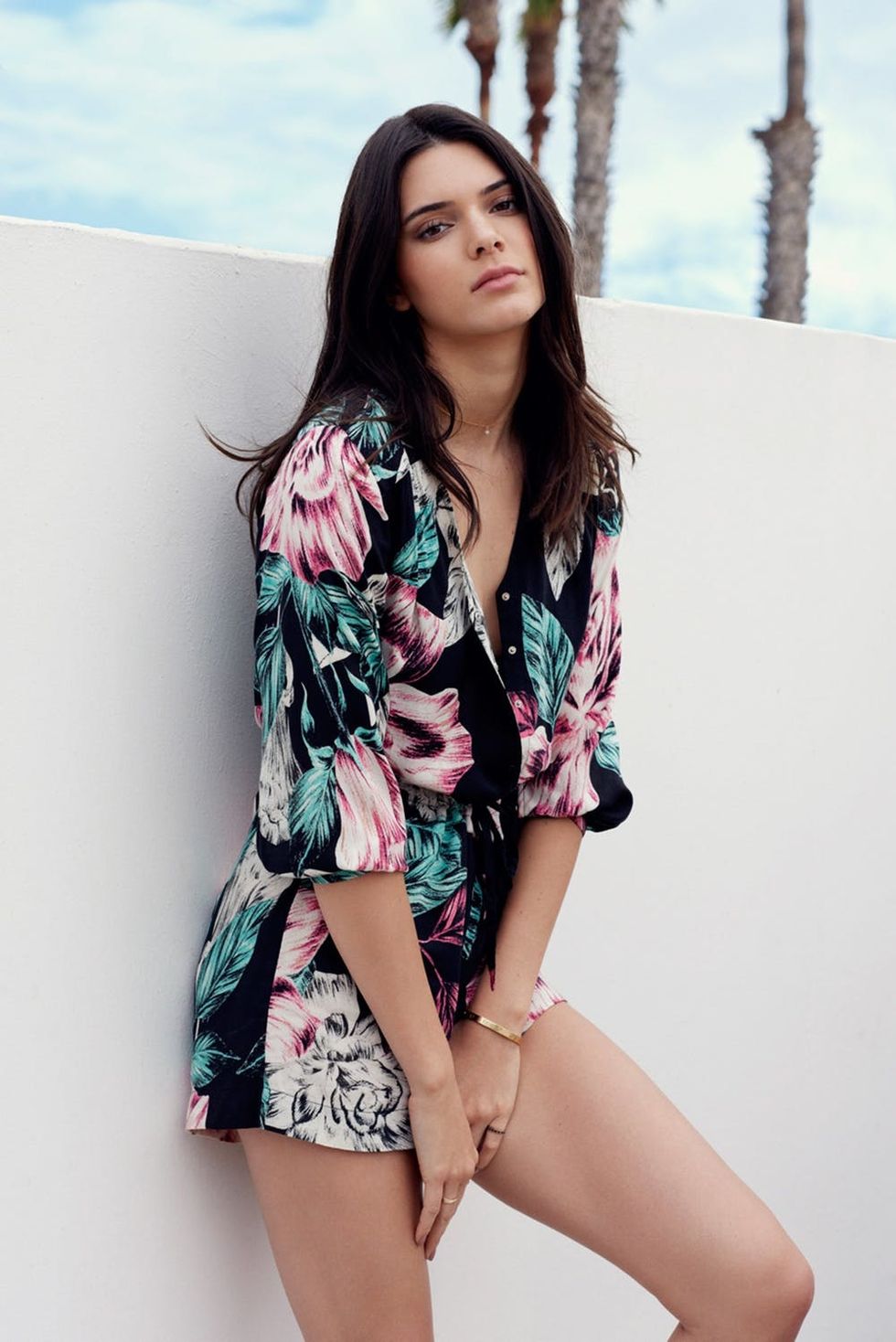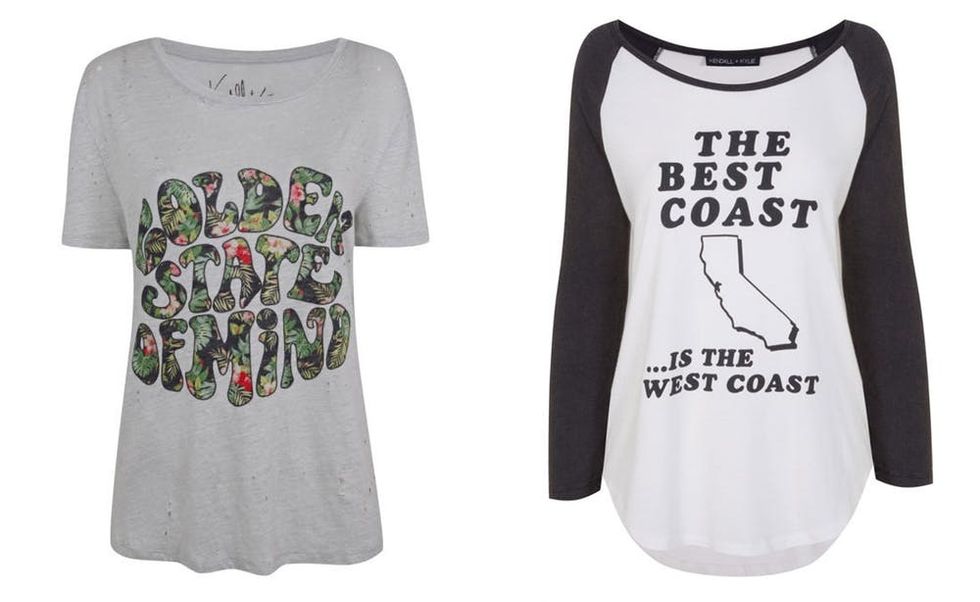 You'll find not one, but two floral printed jumpsuits, the perfect pair of denim cut-offs, a couple of peasant blouses and somewhat surprisingly, even a minimal white duster coat. While Topshop's stateside prices can sometimes be a little steep, all the pieces in Kendall and Kylie's line range from $52-$150, which still isn't a Forever21 level of affordability, but it might be more doable than Ellen Degeneres' upcoming line.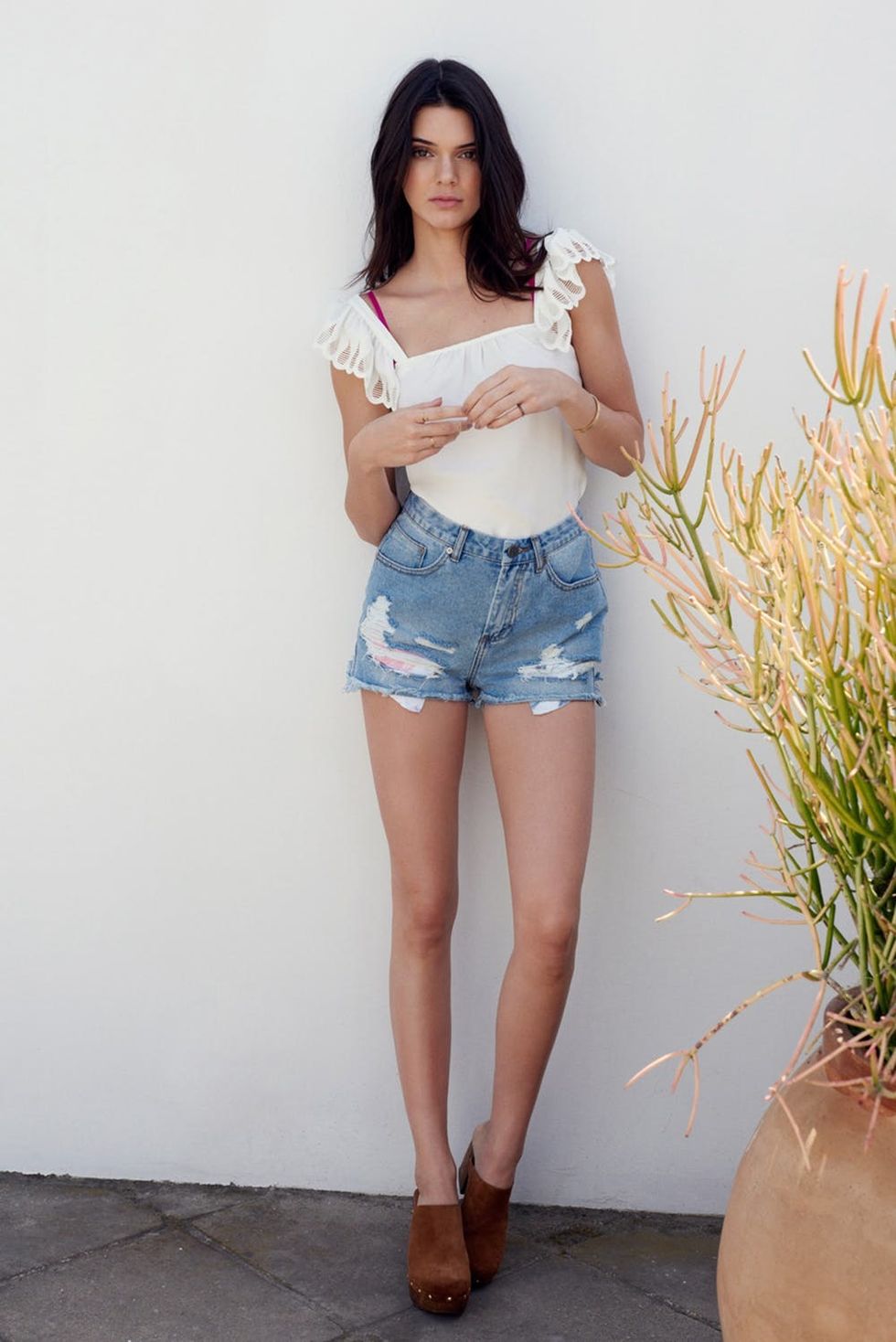 Pair your favorite piece from this Topshop collab with some actual items from Kendall and Kylie's closet and you might as well go ahead and call yourself the seventh Kardashian sibling.
What's your favorite piece from this collection? Share with us in the comments below.
(Photos via Topshop)