This Chicken Cauliflower Rice Bowls Recipe Will Save the Keto-Fatigued
Mar 08, 2018
Loading up Keto-friendly cheese and bacon dishes seems fun at first, but after eating rich foods for several days, you're bound to crave something a little fresher tasting. Enter this cauliflower "rice" bowl with flavorful marinated chicken and meaty shiitake mushrooms, then topped with healthy fats from avocado and spicy mayonnaise. Whether you're a lean, mean Keto machine or are simply striving for a low-carb diet, you'll find something to love in this bowl full of tasty textures and temperatures.
---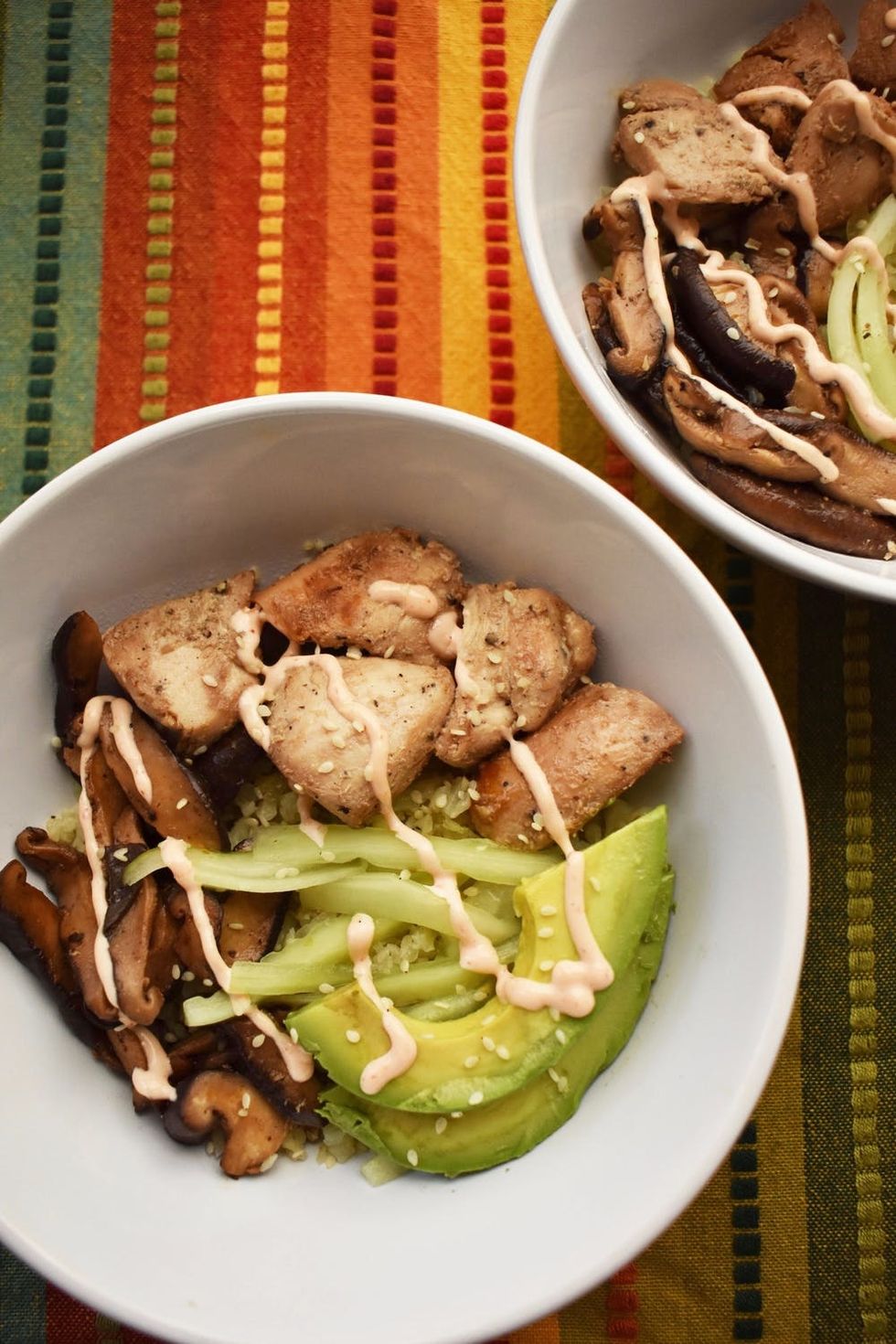 KETO CAULIFLOWER "RICE" BOWL WITH CHICKEN, MUSHROOMS, AND AVOCADO RECIPE
Want more meal-prep ideas? Follow us on Pinterest!
(Recipe and photos via Sara Cagle, Brit + Co)
Sara Cagle
Sara is a food and lifestyle freelance writer in Los Angeles. She writes a weekly events column for the Los Angeles Times and loves writing food content for Brit + Co. After all, the English language's most fun adjectives are best applied to delicious foods. In her free time, she's a hip hop dancer, avid moviegoer, and thorough face-mask user.