You NEED to Hear Madonna's Acoustic Cover of Britney Spears' 'Toxic'
Dec 02, 2017
Britney Spears is 36 years young today, and in honor of both her big day and Worlds AIDS Day, her gal pal Madonna has gifted the "Clumsy" singer (along with the rest of the world!), with a seriously cool cover of one of the birthday girl's biggest hits to date: "Toxic."
---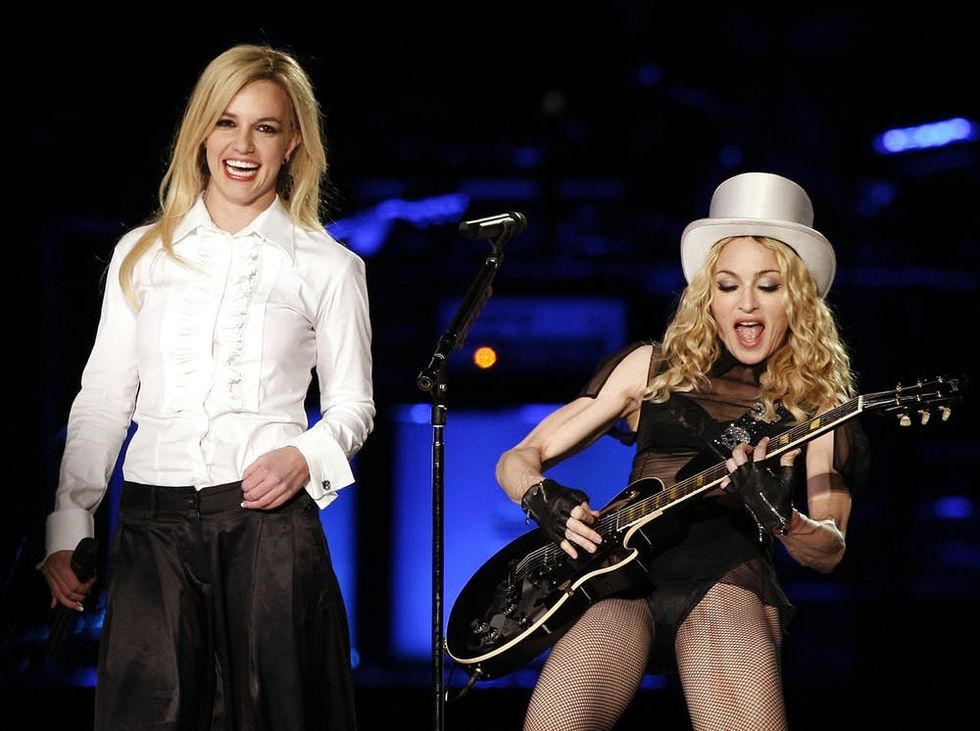 The cover came after the 59-year-old saw a meme joking about how dissing the iconic track would be reason enough to end a friendship.
Interpreting the joke as a diss, the MDMA founder stuck up for the songstress she once opened the VMAs with, writing, "That song is *fire emoji*. You are so wrong."
Misunderstanding or not, Madge then decided to show the haters just HOW hot the track could be, taking it upon herself to release her own rendition of the tune to fans via Instagram.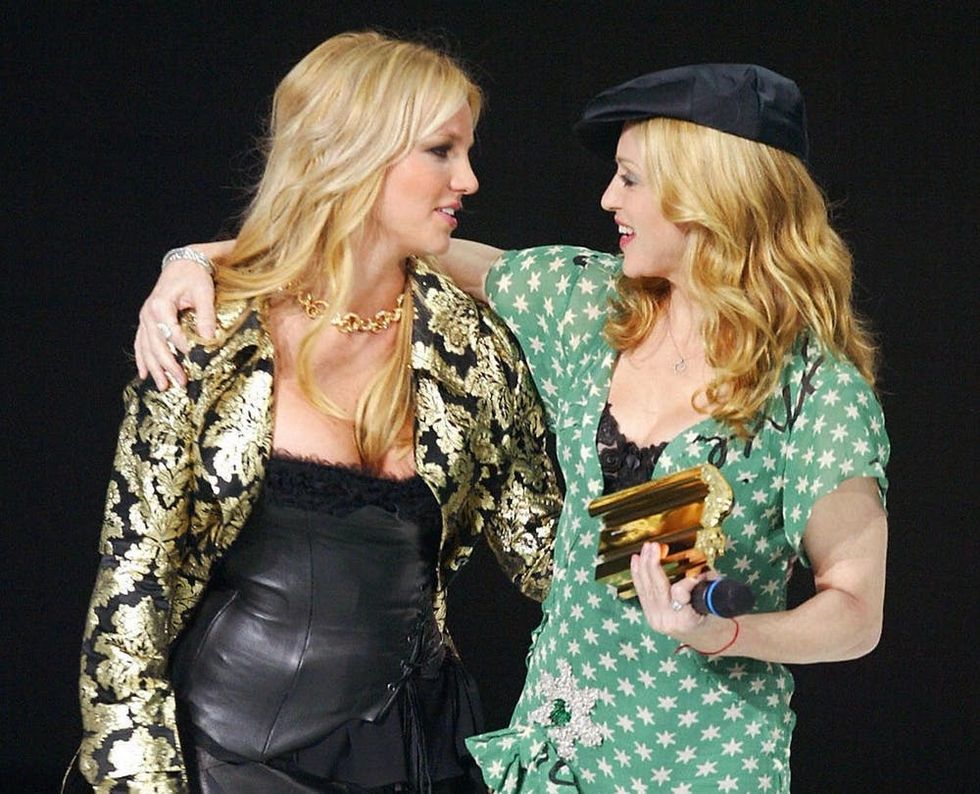 Using a thermal filter, the Material Girl sat down with an acoustic to belt out a slower, pared down version of the '00s hit, and wow! Not only does she sound incredible (it is Madonna, after all), we're totally digging the darker, unplugged edition of the hit that was once in heavy rotation on our high school playlists.
"Silence = death!" she wrote. "Song for World AIDS day. #toxic #poisonparadise. @britneyspears Happy birthday!"
Spears herself liked the post, so you KNOW it has to be good: Listen up below and tell us what you think!
What do you think of Madge's version of Britney's hit? Share over @BritandCo.
(Photos via Kevin Winter + Frank Micelotta + Bruno Bebert-Pool/Getty)