Making Brit + Co SF, Part 1: DIY Gift Tags, Beanies, and Snowflakes, Oh My!
Dec 25, 2013
If you've been following us these last few weeks, then you've probably heard about our first ever pop-up shop! Timed for holiday shopping season, Brit + Co SF is a new type of retail experience designed by all of us here at Brit + Co as a destination where you can both make and shop, all under one roof. The holiday installment of Brit + Co SF closed on December 20th, but we'll be reopening for more winter wonders in January — stay tuned.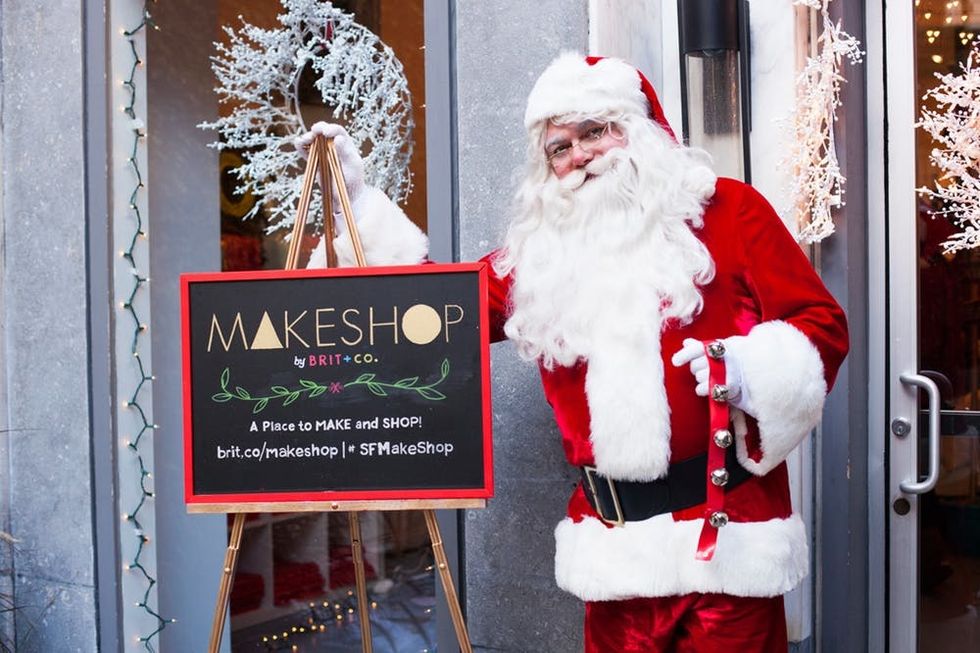 ---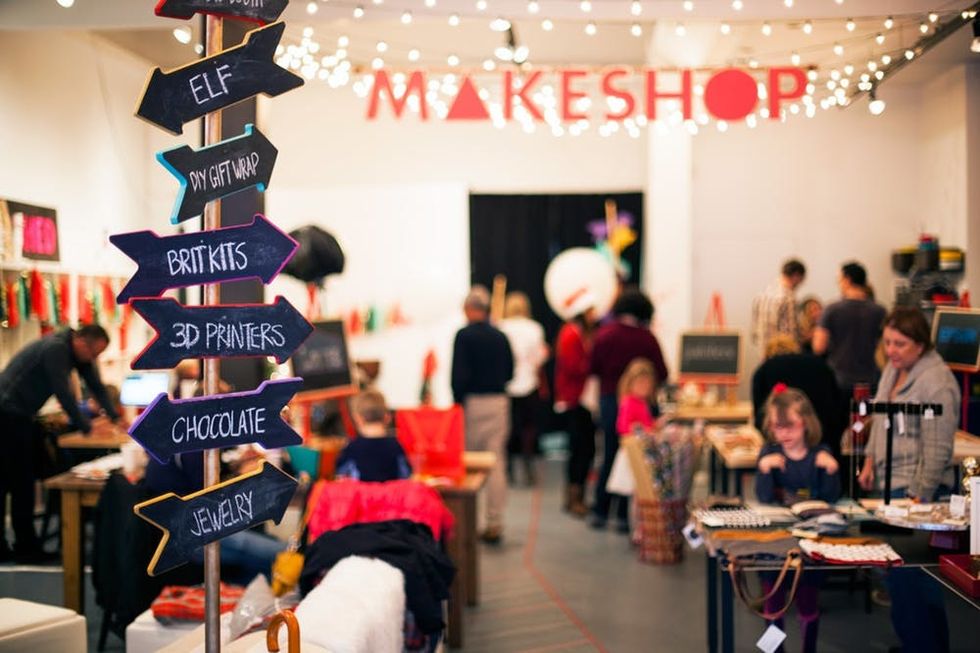 In the meantime, we've gotta give a shout-out to all the awesome brands who helped make Brit + Co SF happen, and with incredibly quick turnaround. Michaels, Elmer's, Forever21, Epson, and Lowe's all helped to sponsor DIY stations, where folks could make stuff and take it home… for free! Now, a little bit more about each station.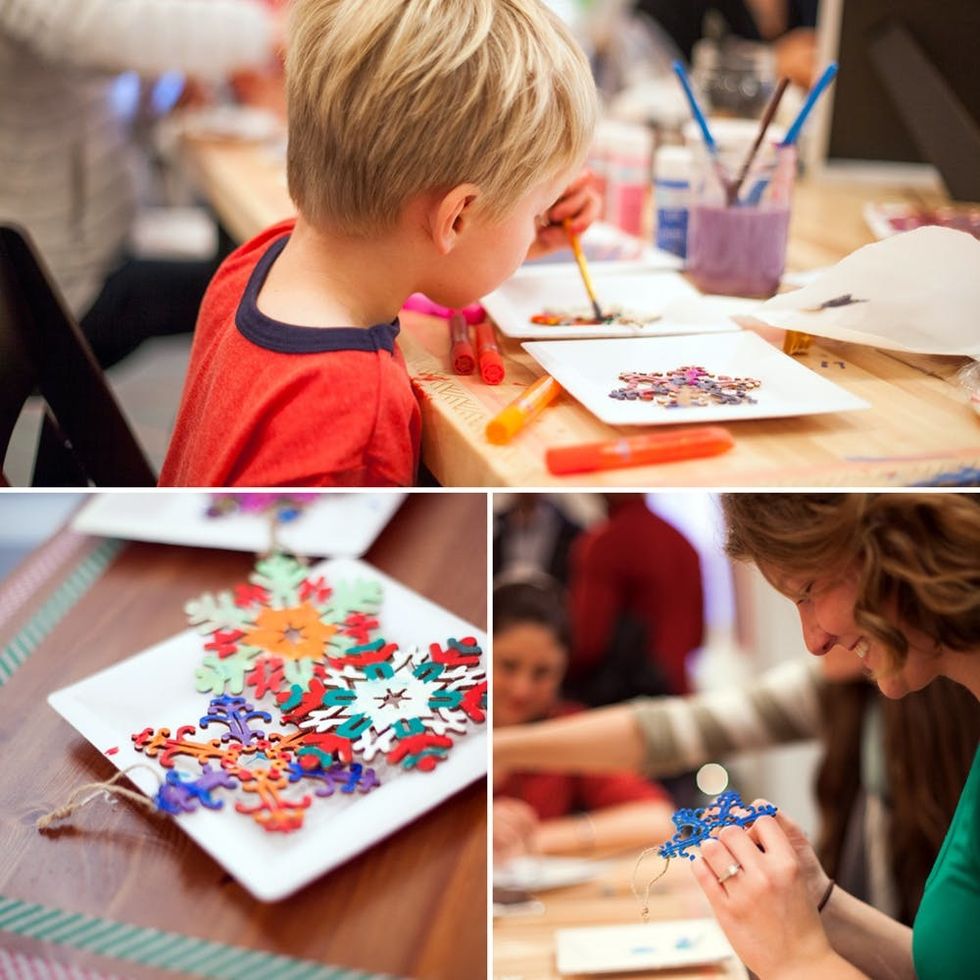 Snowflake Decorations: First up, we had to let it snow! Lowe's sent over a whole bunch of their awesome wooden snowflakes, and we set up a station for people to paint their own. Can't wait to see some photos of these very snowflakes popping up on Instagram over the holidays.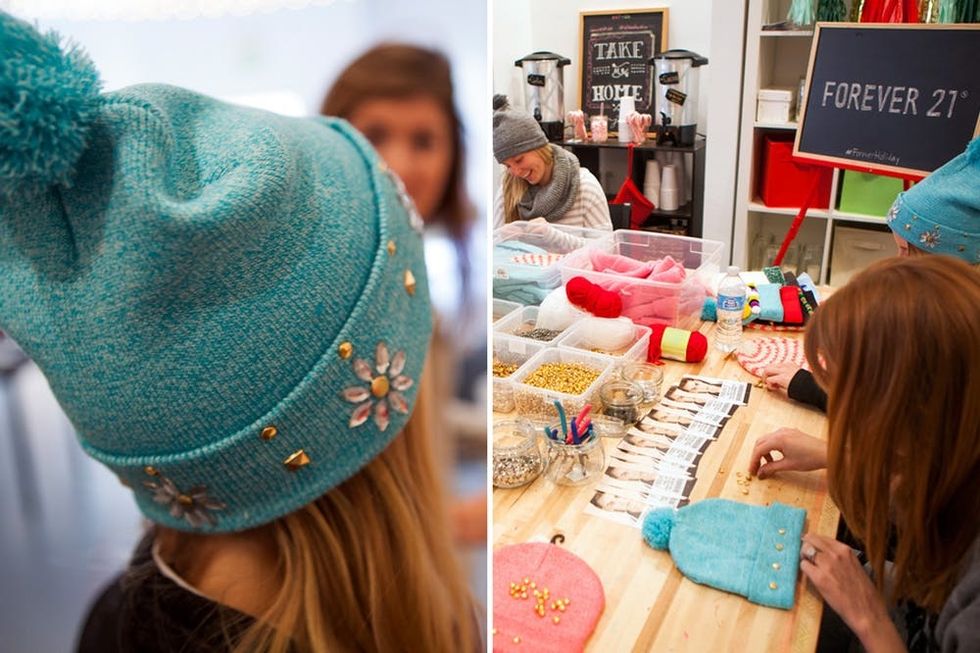 Trick Out Your Beanies: For a little style action, we partnered with Forever21 to create a "trick out your beanie" Make Station. There were tons of beanies, and we stocked up on studs, beads, rhinestones, felt letters, and other goodies for customizing your own. This station was inspired by our very own post on 5 ways to update your beanies (in 5 minutes or less).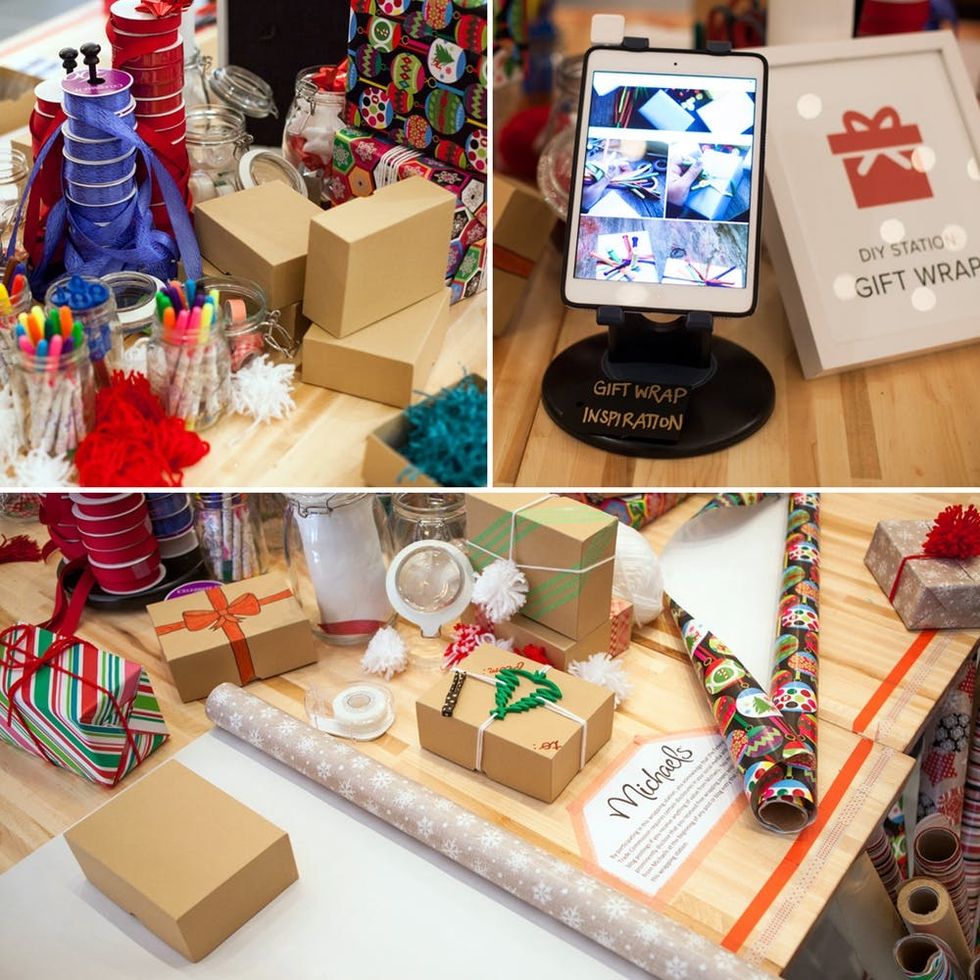 DIY Gift Wrap Zone: Next, we teamed up with Michaels to make a totally tricked out DIY gift wrap station, perfect for wrapping gifts that you buy in the shop part of Brit + Co SF. Armed with all sorts of colorful gift wrap, yarn, ribbon, and, of course, washi tape, folks turned around some beautifully wrapped gifts.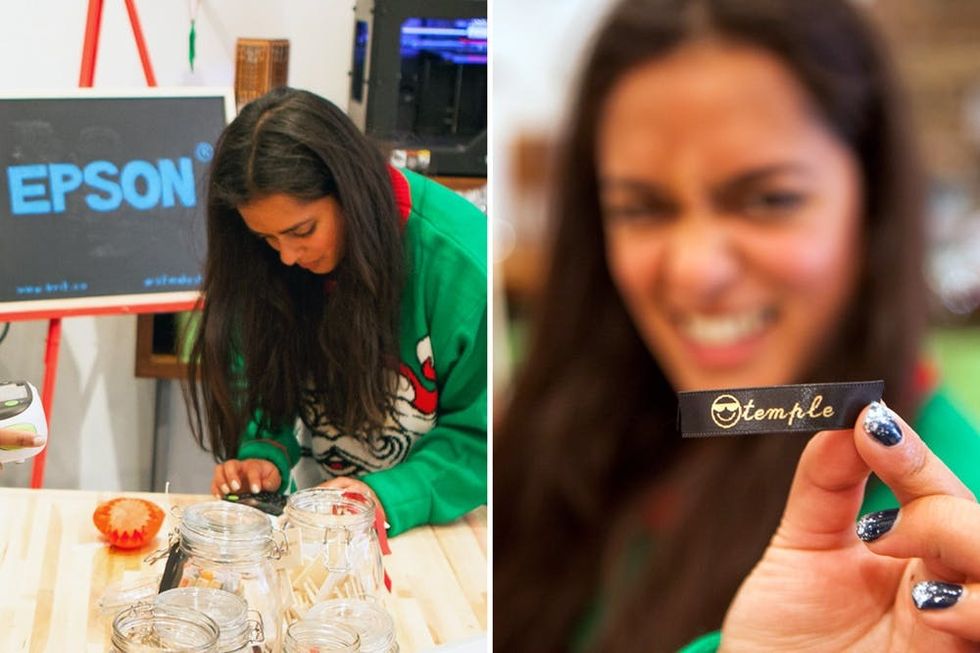 Print Your Own RIBBON Labels!: That's right. Epson has really stepped it up in the label maker department. You can actually PRINT your own custom ribbon. How cool is that?!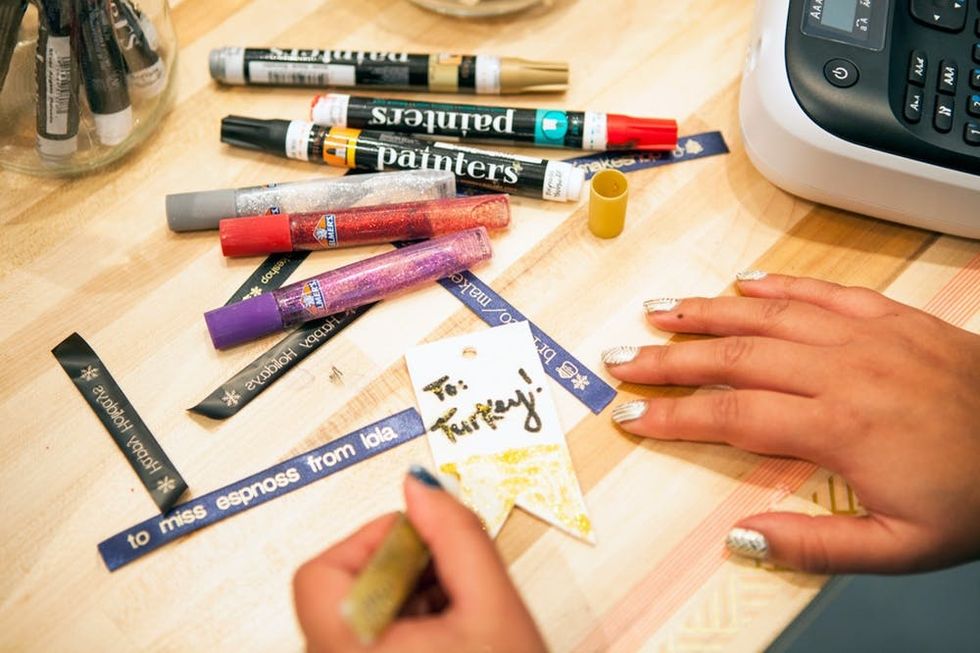 Customizable Gift Tags: Who doesn't love a unique gift tag? We provided wooden tags and the folks at Elmer's sent over paint pens and glitter glue galore! Naturally, I couldn't resist making a glittery gift tag for my brand new puppy, Turkey! ;)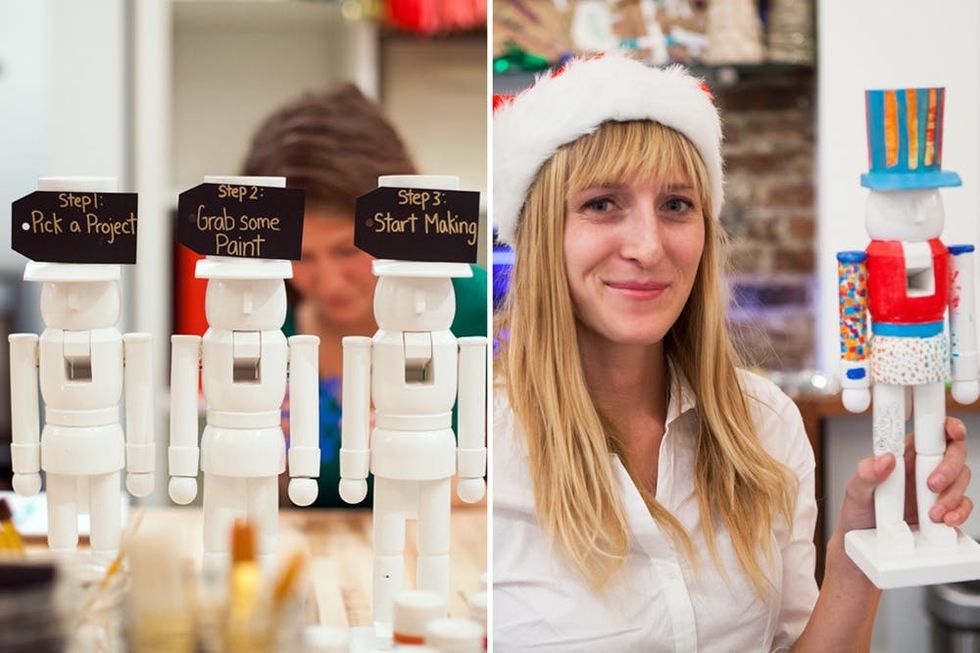 Paint Your Own Nutcracker: And finally, we teamed up with Lowe's to create one more DIY station for visitors to make their very own nutcrackers. We loved seeing all the bright colors and unusual patterns people came up with.
All in all, the DIY stations at our inaugural Brit + Co SF shop ruled — and we couldn't have made it happen without all of these awesome partners.
Be sure to check in on the site to see when the next DIY station is opening!
Anjelika Temple
As Chief Creative Officer and Founding Partner at Brit + Co, Anjelika Temple brings her voracious consumption of all things creative and colorful to DIY projects, geeky gadgetry finds and more. When she's not DIY-ing her heart out, you'll find her throwing dinner parties with friends or adventuring with her husband David, their daughter Anokhi, and their silly dog Turkey.