Helpful Products Any Mom Will Be Grateful For
Nov 28, 2019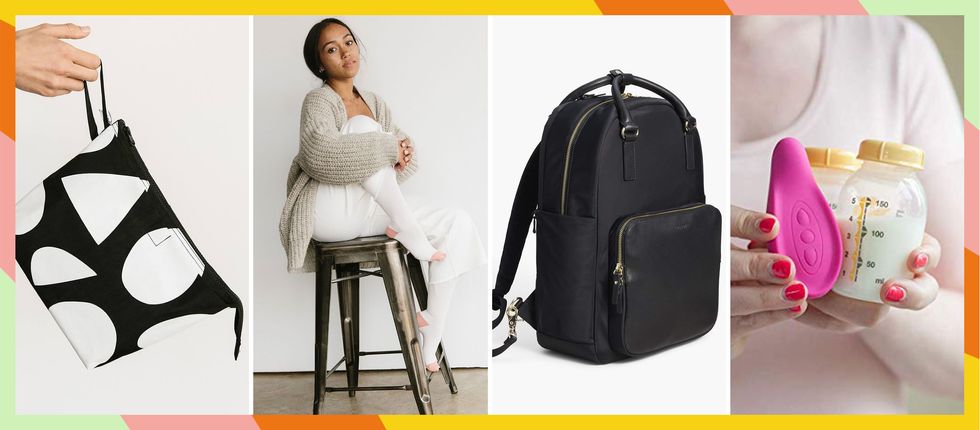 Mommin' ain't easy. Whether you're new to this or true to this, motherhood is filled with transitions and can sometimes be downright chaotic. From late night and early morning feedings to tantrums and diaper blowouts, the days of the mother are unpredictable at best, especially for working mothers. Thankfully, there are a plethora of useful products out there that can make #MomLife a little easier, some of which you never knew you needed. We know, you don't want to junk up your house with a bunch of new gadgets, especially when you struggle so hard to keep it semi-clean with your little ones running around. These products aren't just cool, they're practical and solve everyday hassles, which make them great additions to your household. You're guaranteed to add at least one of these products to your mommin' essentials.

Brit + Co may at times use affiliate links to promote products sold by others, but always offers genuine editorial recommendations.
Kit Stone
Kit Stone is a multimedia storyteller, Law & Order SVU aficionado, and an avid consumer of cheese. When she's not curled up in a blanket watching The Golden Girls, you can find her roaming the streets, camera in hand, looking for her next story.
Moms
If you lack a certain way with words, then perhaps you can rely on showing how you feel this holiday season with an artful greeting card you can make at home! Brit dropped by our crafting studio where we teamed with Camp by Walmart to create a choose-your-own-adventure holiday card tutorial. In the interactive video, it's up to you to decide what type of card you want to make — sentimental, or stylish? Three-dimensional, or keep it simple? After you've selected your design vibe, Brit helps you assemble it all together so your last-min card is ready to send. Get ready to pick up a few new DIY tricks when you watch the video now!
Holidays