These Are the Best Morning Show Halloween Costumes of 2017
Oct 31, 2017
There's nothing we love more than seeing what our favorite morning show hosts will conjure up for their themed Halloween costumes, and 2017 definitely didn't disappoint. This year, it seems there were enough super powers to go around, because we've got Guardians and Wonder Women galore.
---
Not to be outdone, Kelly Ripa and Ryan Seacrest debuted their "Best Halloween Show Ever," donning more than 70 costumes (!!), and we're practically dizzy by the amount of time they must have spent getting in and out of costume.
The duo started out by dressing as… each other! Seacrest put on a blonde wig and a red dress, discussing how he went to SoulCycle before doing school drop-off. Ripa rocked side burns and a dapper suit to play her cohost, and we are laughing hysterically.
They then rocked a slew of pop culture-inspired costumes, spoofing everything from Game of Thrones to The Handmaid's Tale and, yes, even Taylor Swift.
And since it's not Halloween without a few famous guests dropping by for the party, Ripa and Seacrest were joined by Andy Cohen, the Property Brothers themselves Drew and Jonathan Scott, and Chris Harrison. The Scott brothers both dressed up as Wonder Woman, with Ripa and Seacrest showing off their version of Guardians of the Galaxy.
Today Show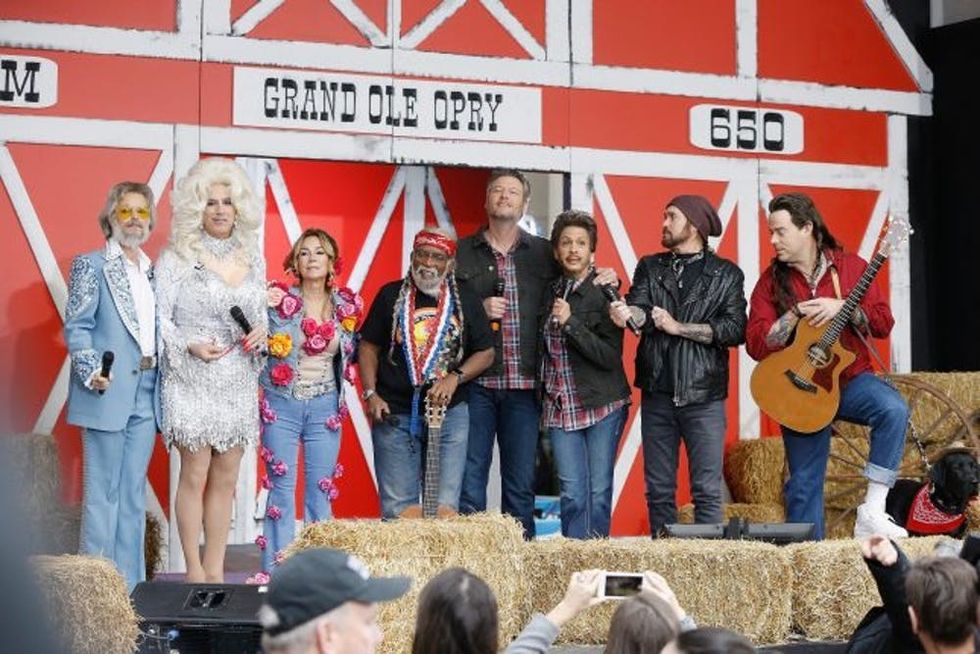 And over on NBC, TODAY celebrated a country Halloween, y'all. Al Roker did his best Willie Nelson while Carson Daly did his take on Achy Breaky Heart singer Billy Ray Cyrus (yep, there's a mullet involved!).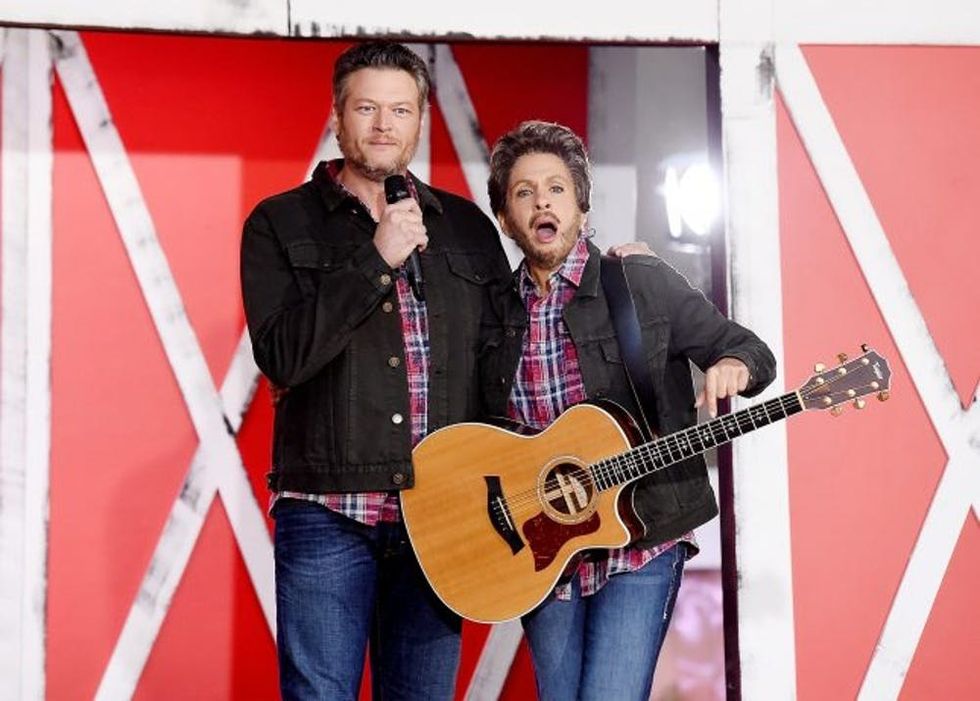 Hoda Kotb dressed as Blake Shelton stood side-by-side with the real-life Blake Shelton.
.@shaniatwain meets Shania Twain (@megynkelly) #HalloweenTODAY pic.twitter.com/06DSJGlQ64

— TODAY (@TODAYshow) October 31, 2017
Megyn Kelly felt, well, like a woman in her Shania Twain look… which the IRL Shania Twain loved, of course.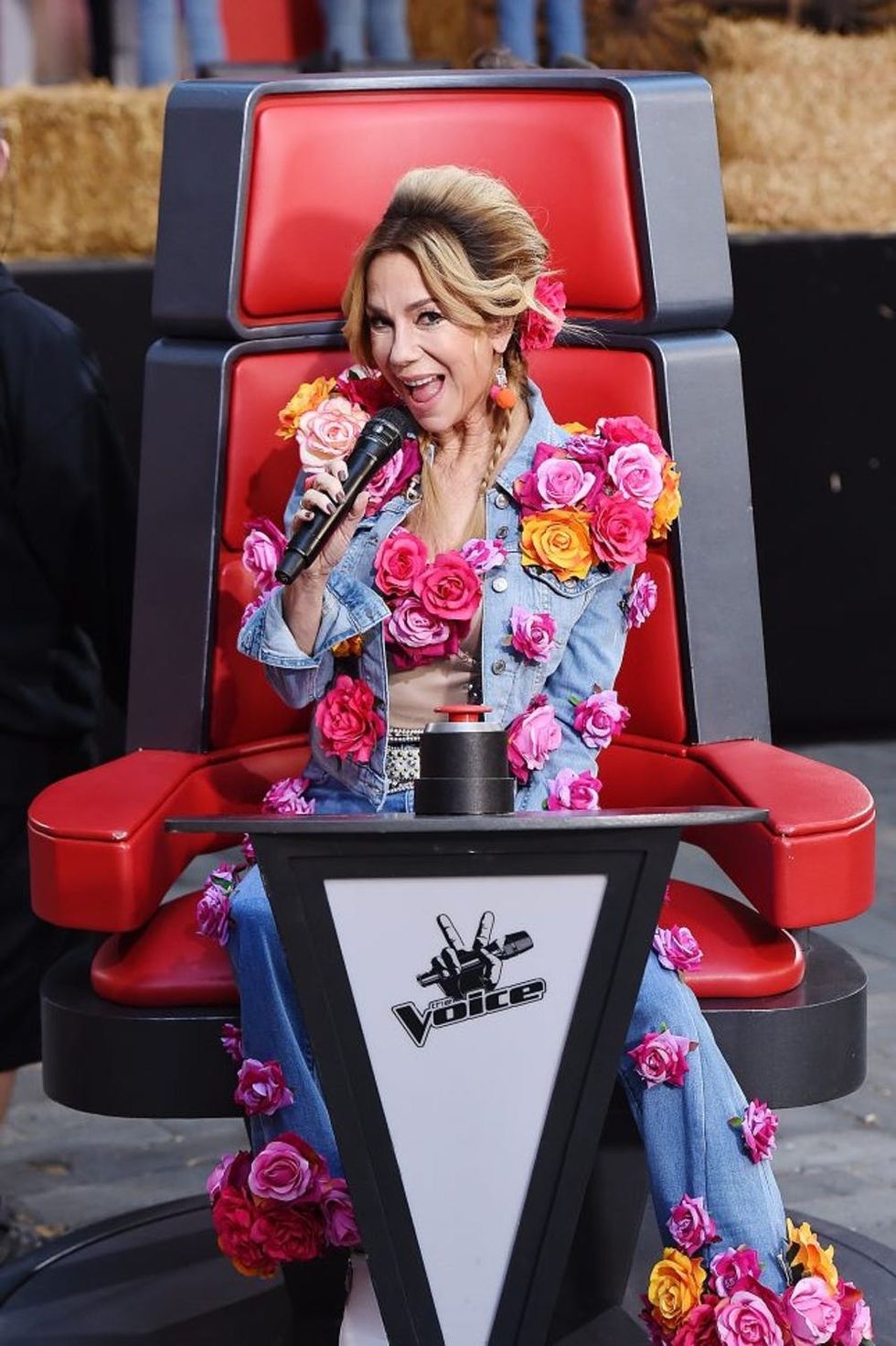 Kathie Lee Gifford dressed up as Miley Cyrus on The Voice, complete with a judge's chair.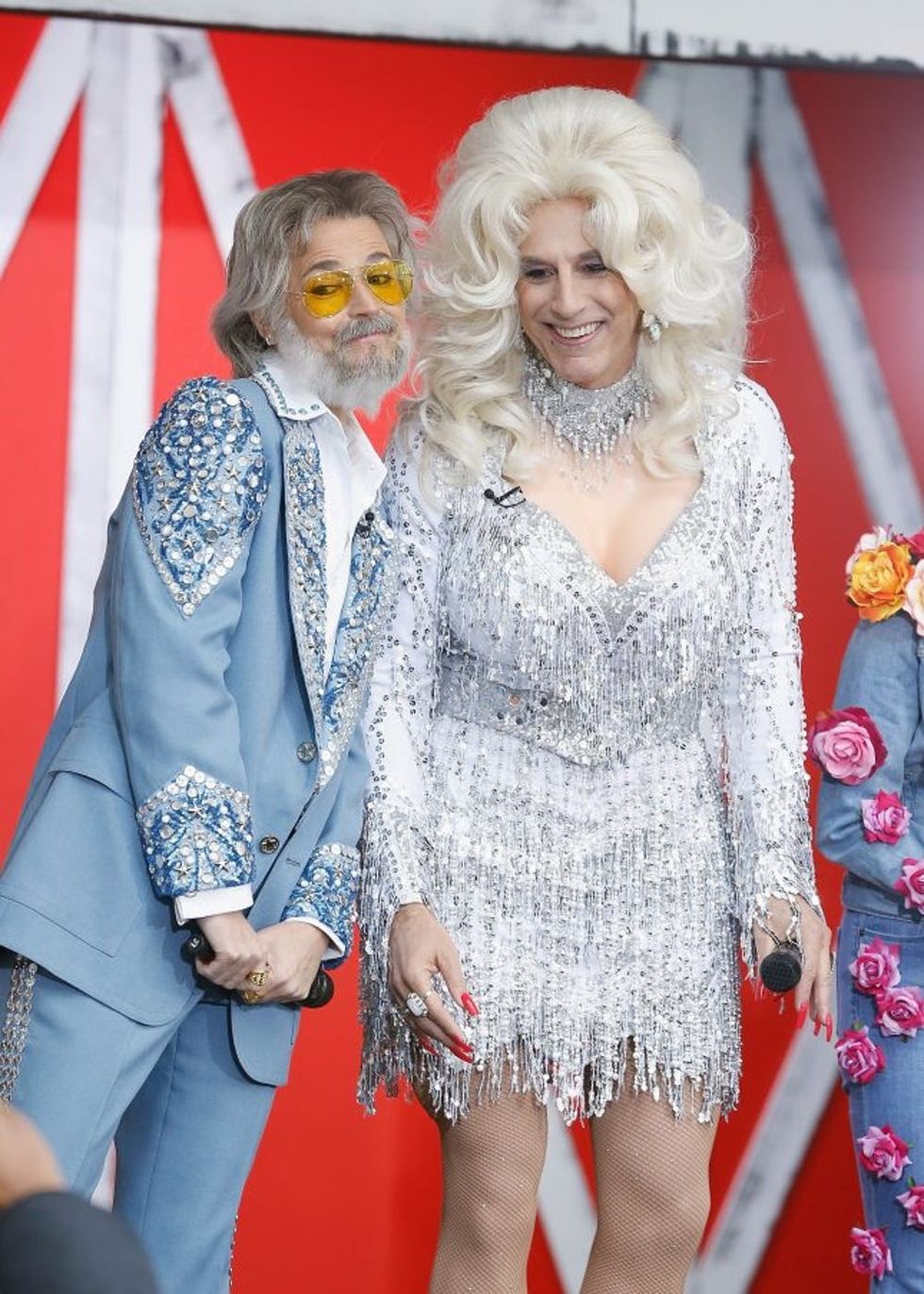 Savannah Guthrie dressed as a beaded and bedazzled Kenny Rogers, but our personal favorite was Matt Lauer as Dolly Parton resplendent with sequins, sparkles, and a blonde wig to boot!
Which look was your favorite? Hit us up @BritandCo!
(Photos via John Lamparski, Nicholas Hunt/Getty)
Arielle Tschinkel
Arielle Tschinkel is a pop culture junkie who went to NYU because the Olsen twins went to NYU (really). She is a freelance writer whose work has also been featured on HelloGiggles, Refinery29, SheKnows, Bustle, Hollywood.com, and many others; and she's living her dream one Britney Spears GIF at a time. Follow her on Twitter @mrstschinkel or visit her website at arielletschinkel.com.