This Water Bottle Filters As You Sip!
Apr 24, 2013
We're always looking for new ways to stay hydrated. Our most recent find, S'well, gained fame and fortune from being able to keep water ice cold for up to 24 hours. We also love all the different ways you can infuse your water, from strawberries and oranges to coconut and lime. Well, there's a new kid on the drink-more-water block. Meet Nava, a revolutionary water bottle that filters as you sip.
---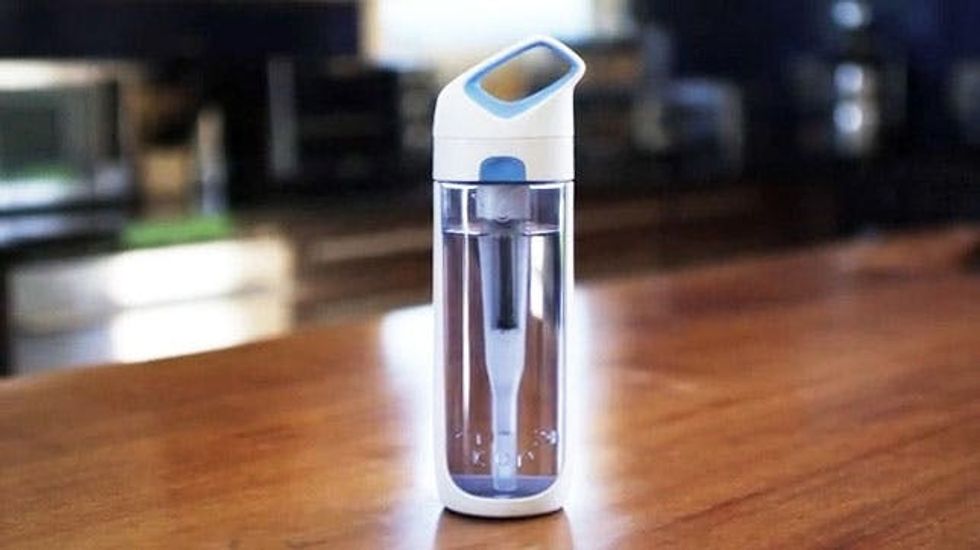 Designed and developed by the "hydration vessel" experts at KOR Water, Nava makes ordinary tap water taste crisp as you sip, making it even easier to stay hydrated. We love the green aspect the most. Not only does Nava save you money (no more buying $2 Fiji bottles), but it helps conserve natural resources as well (bye bye plastic bottles!).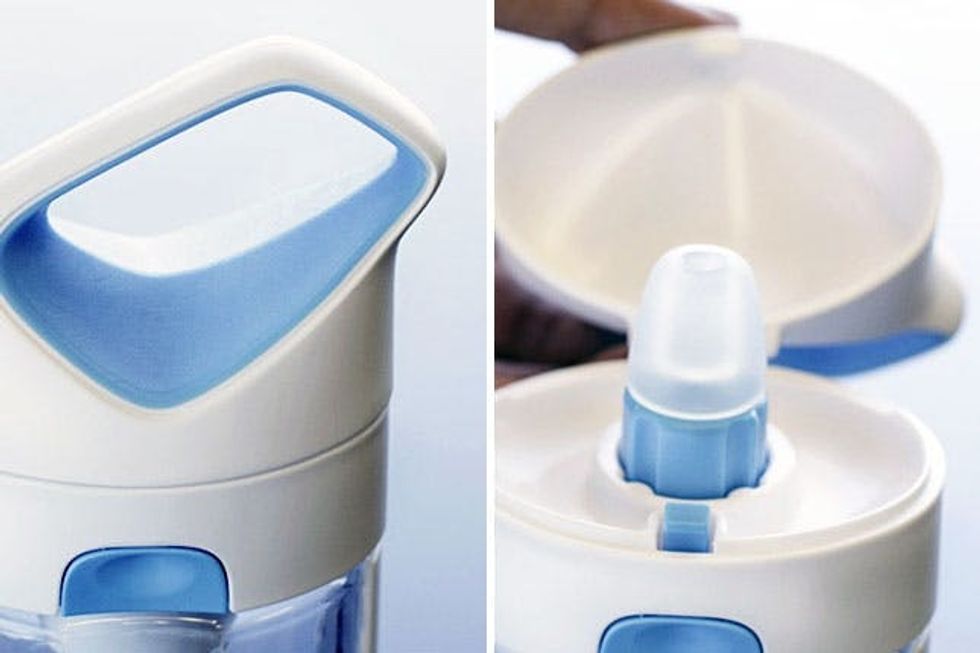 First and foremost, the bottle looks good. It doesn't have some crazy attachment that you run from your tap, it doesn't seem terribly bulky, and it's light enough to throw in your purse.
The cap open opens with a simple push-button click, meaning you can use it easily when driving or on the move. The cap is hinged right onto the bottle, so you don't have to worry about losing it or dropping it on the dirty floor of your rental car. The base of the bottle is cushioned which means it won't make a loud noise every time you put it down on your desk – a huge plus for folks with open floor plans.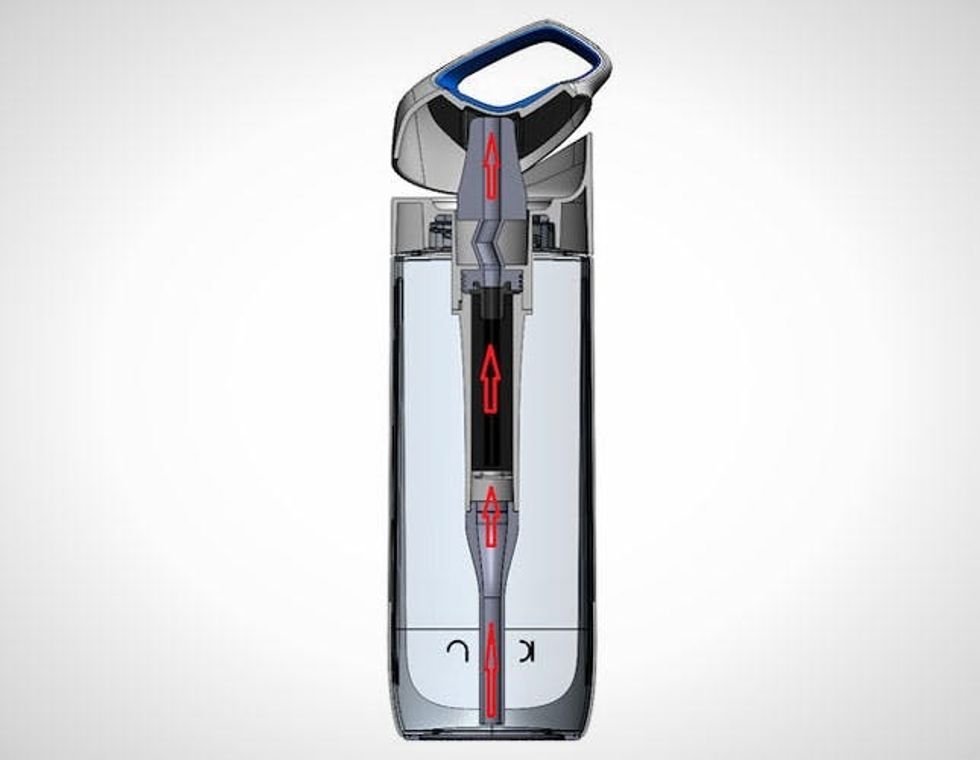 Now, about that water filter. The filter itself is made from pure coconut shells. Say what? It's true. Here's a little more info on how the shells are used to filter: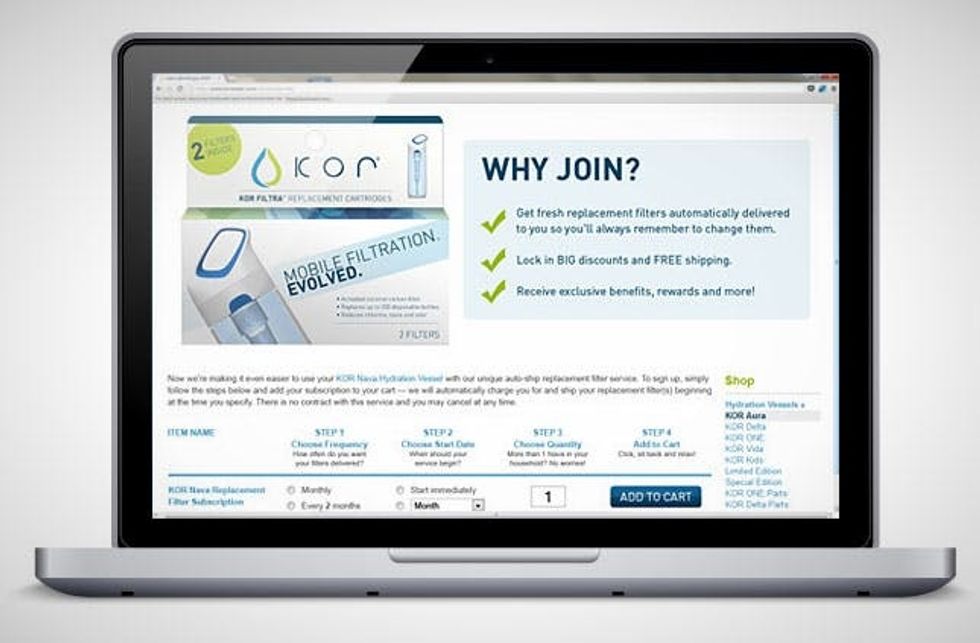 After harvesting, the shells are converted to activated carbon using a proprietary process that minimizes greenhouse gas emissions. Coconut shells are widely recognized as the most effective material for carbon filtration. Unlike coal from underground, which takes millions of years to form and may contain heavy metals, coconut shells are a renewable and health-safe resource. Nava's filter has been independently tested to exceed NSF 42 standards for chlorine taste and odor removal.
Each filter gets you about 40 gallons of crisp, clean water, or 220 refills. This is equivalent to approximately 300 disposable bottles! Serious savings. Nava also boasts a filter subscription service so that you can get filters delivered right to your door whenever you need a new one.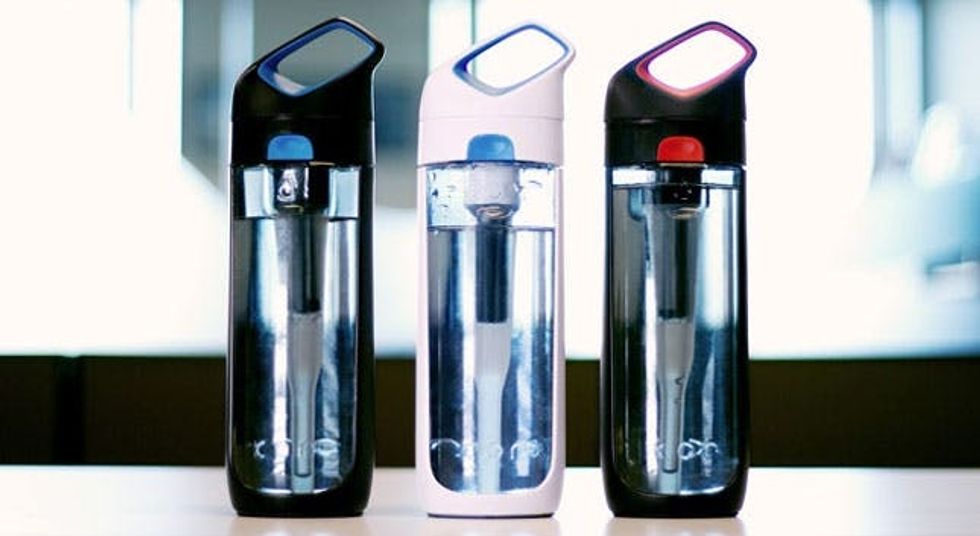 Now, how do you get your hands on one of these fancy water bottles? Kickstarter, of course! A $20 pledge will get you one bottle along with a filter – so affordable!
Anjelika Temple
As Co-Founder and Chief Creative Officer of Brit + Co, Anjelika Temple brings her voracious consumption of all things creative and colorful to DIY projects, geeky gadgetry finds and more. When she's not DIY-ing her heart out, you'll find her throwing dinner parties with friends or adventuring with her husband David, their daughters Anokhi and Indira, and their silly dog Turkey.
Health