14 Modern Christmas Tree Alternatives
Dec 08, 2018
A classic Christmas tree dressed in red, gold, and vintage decorations is a magical sight to behold. But if you're a little less traditional, don't feel the need to abide by the usual Christmas tree decor rules. There are plenty of stunning alternatives out there, from quirky and clever to clean and modern or just over-the-top bright and colorful. Keep on scrolling to check out some of our faves.
---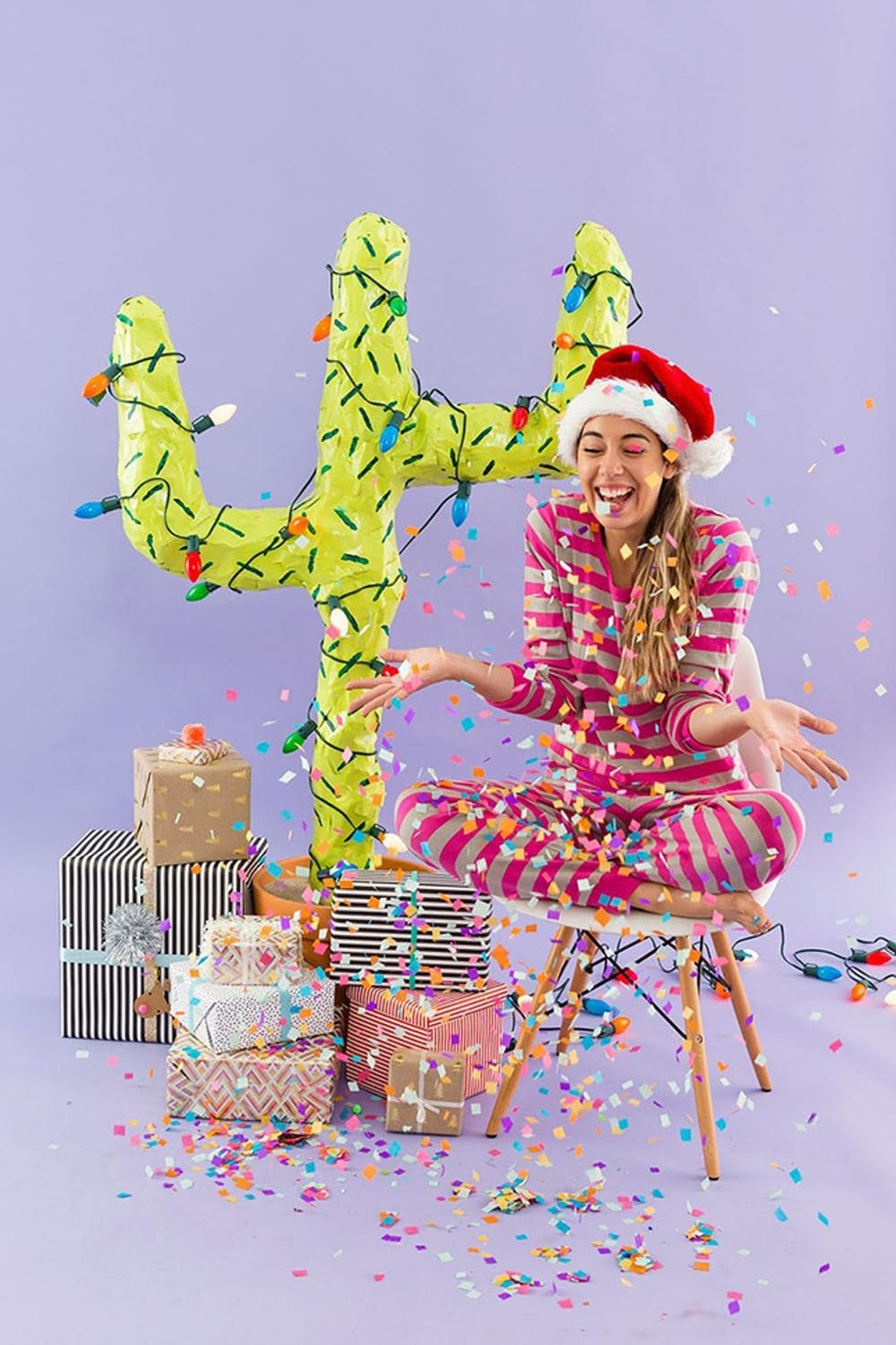 1. DIY Holiday Cactus: What is a cactus if not a desert tree? While a large version of the real thing can be quite the expense, a papier-mâché version won't break the bank and looks just as festive done up with lights. (via Brit + Co)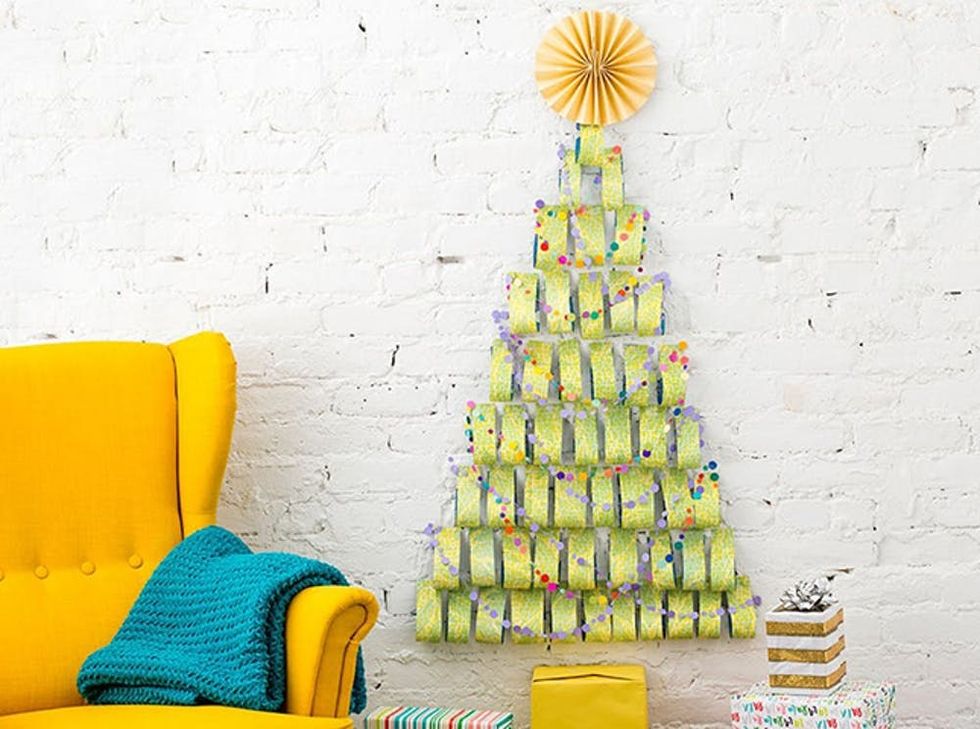 2. Wrapping Paper Christmas Tree: You won't lose any floor space with this one, and that means it can go just about anywhere in your teeny-tiny apartment. (via Brit + Co)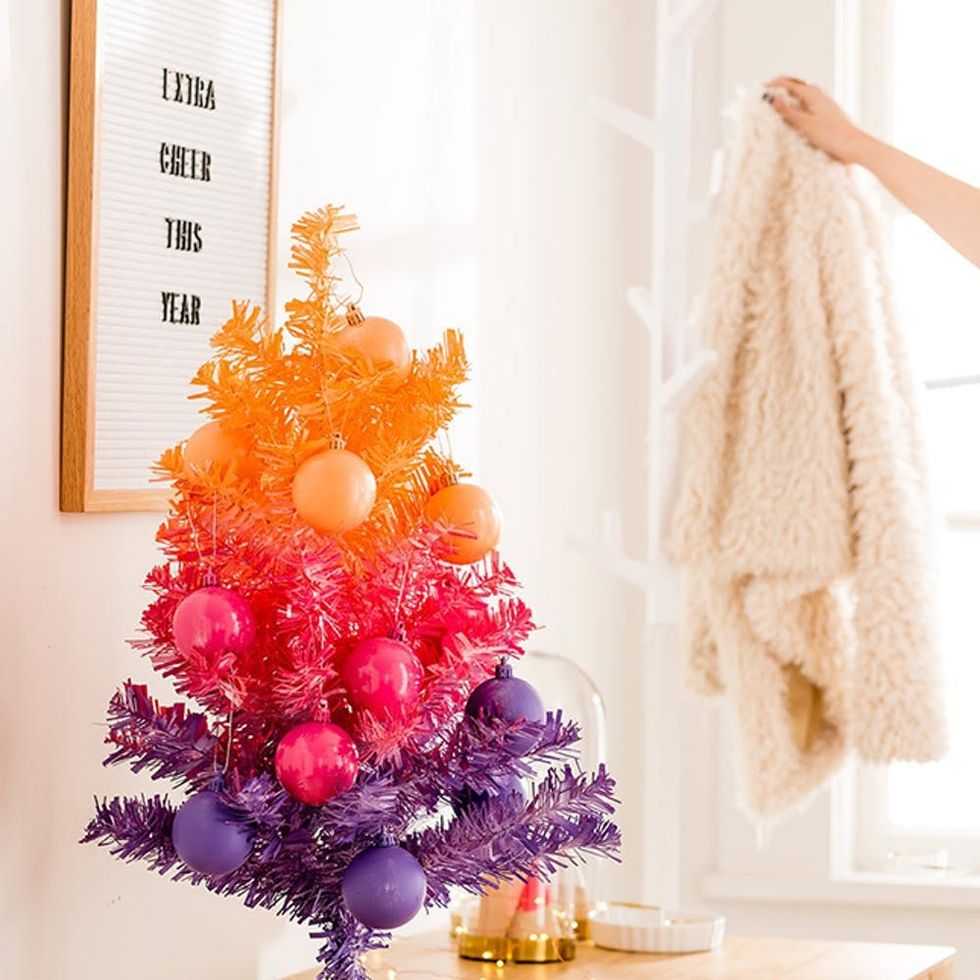 3. Ombre Christmas Tree: Take your fave interiors trend a step further and make it the central theme of your holiday decor. With a little prep, you can get the ornaments to match too. (via Brit + Co)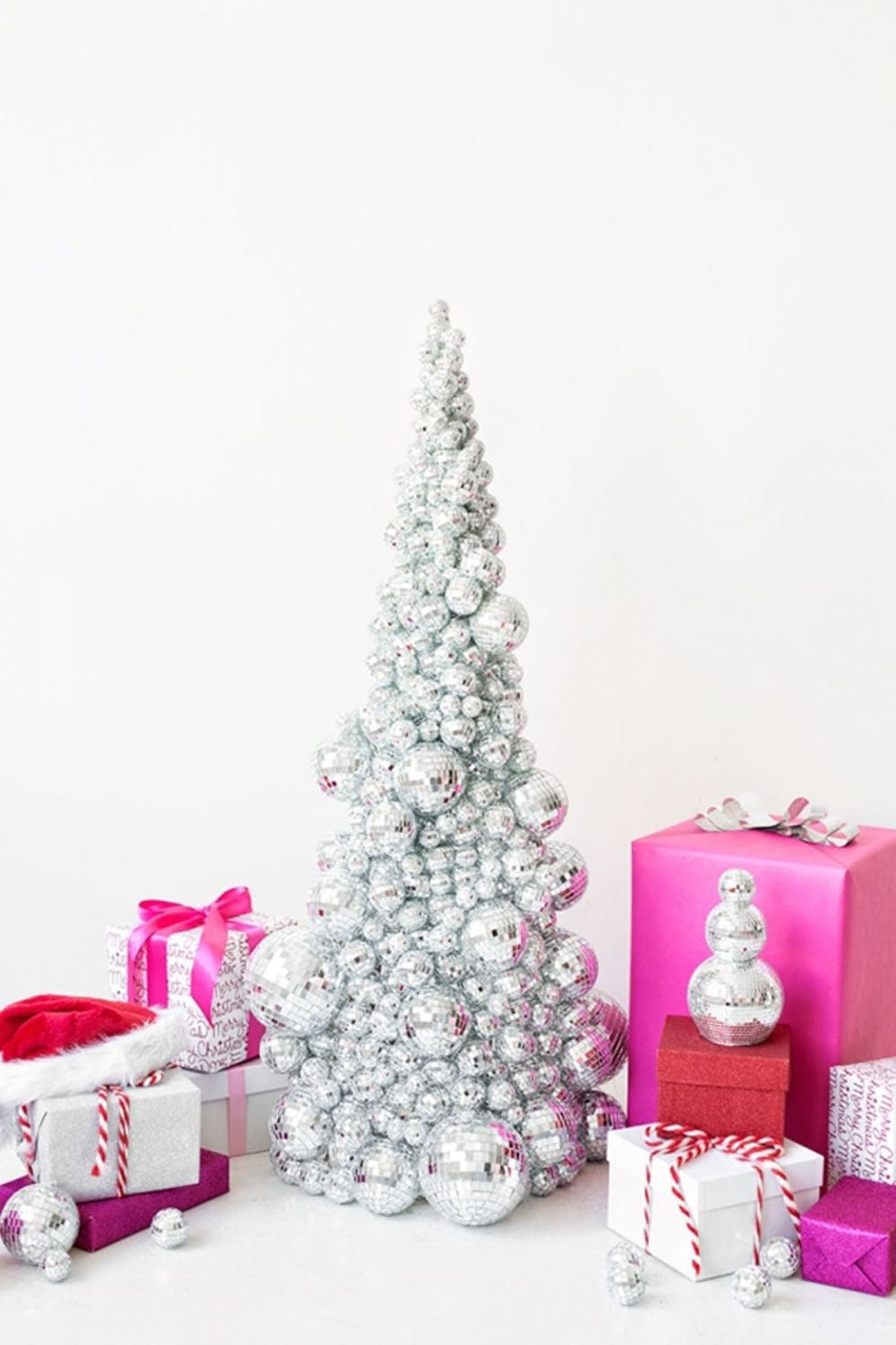 4. Disco Ball Boogie Tree: Santa will be busting through the front door in his dancing shoes for this fab tree. Turn up the tunes and shine a spotlight to make it even more #extra. (via Studio DIY)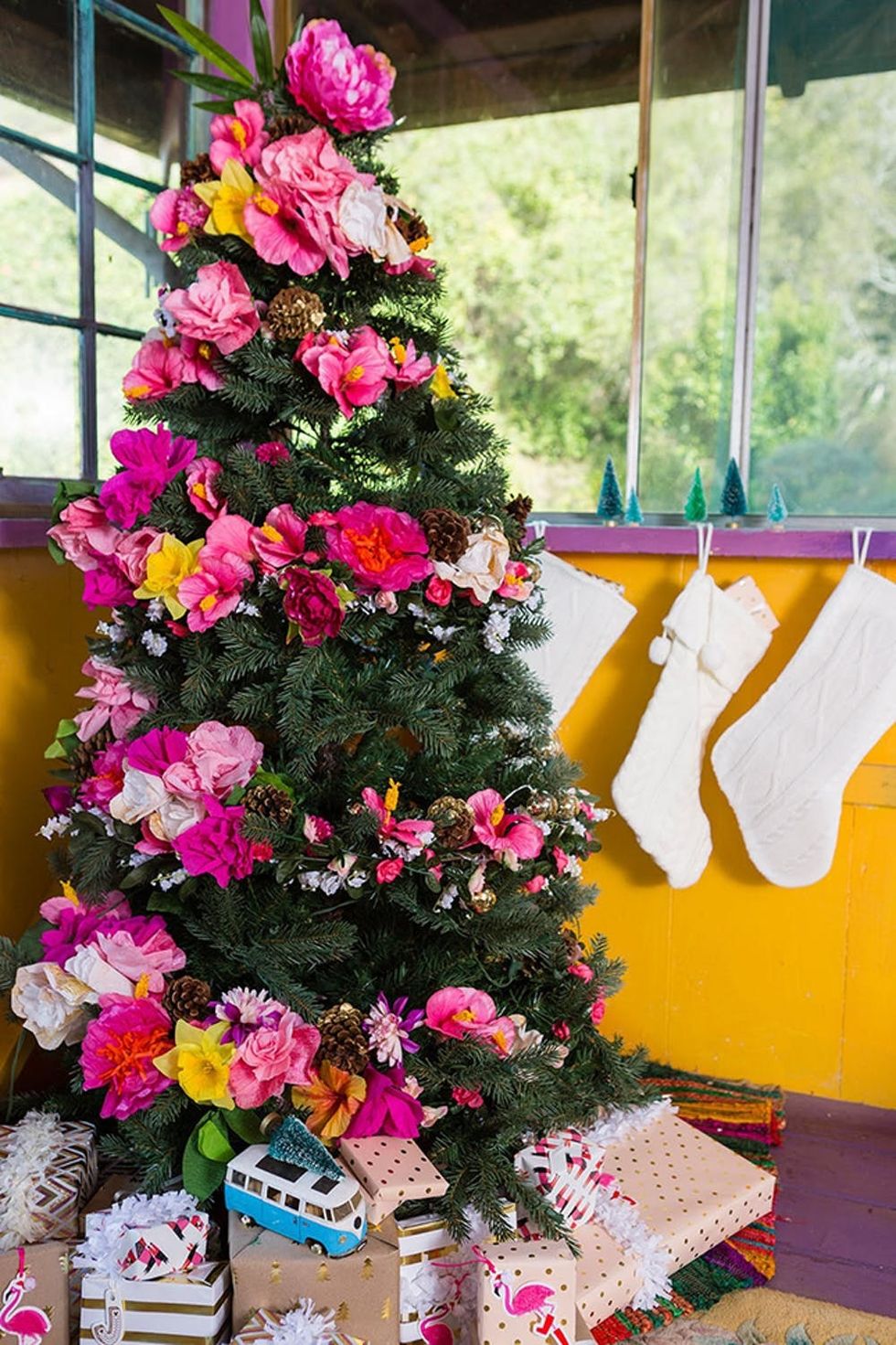 5. Boho Floral Tree: Any tree can be a beautiful floral bomb if you've got enough time and glue. It's a fun way to make the most of an otherwise potentially boring tree, especially if you're in an Airbnb over the holidays while visiting family. (via Brit + Co)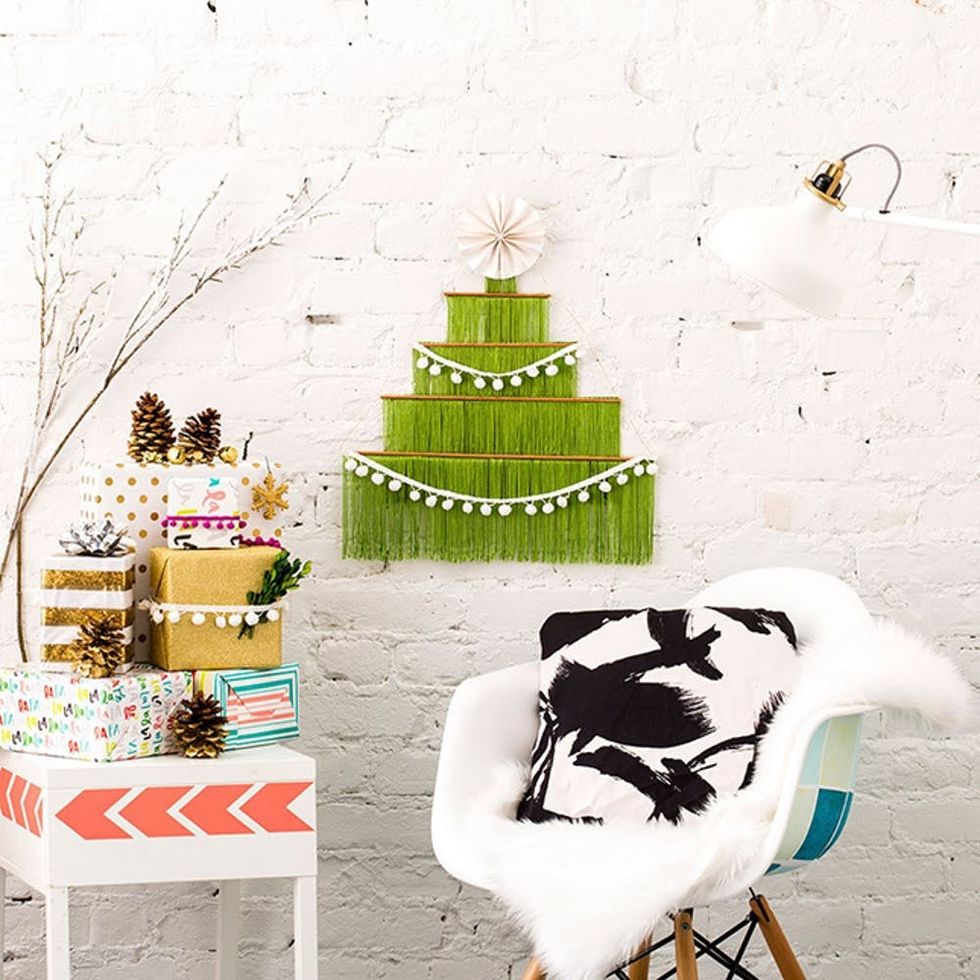 6. Fringe Hanging Tree: Drive your cats crazy with a tassel- and fringe-filled Tannenbaum. Use pom-pom trims and all kinds of rickrack in place of lights and ornaments. (via Brit + Co)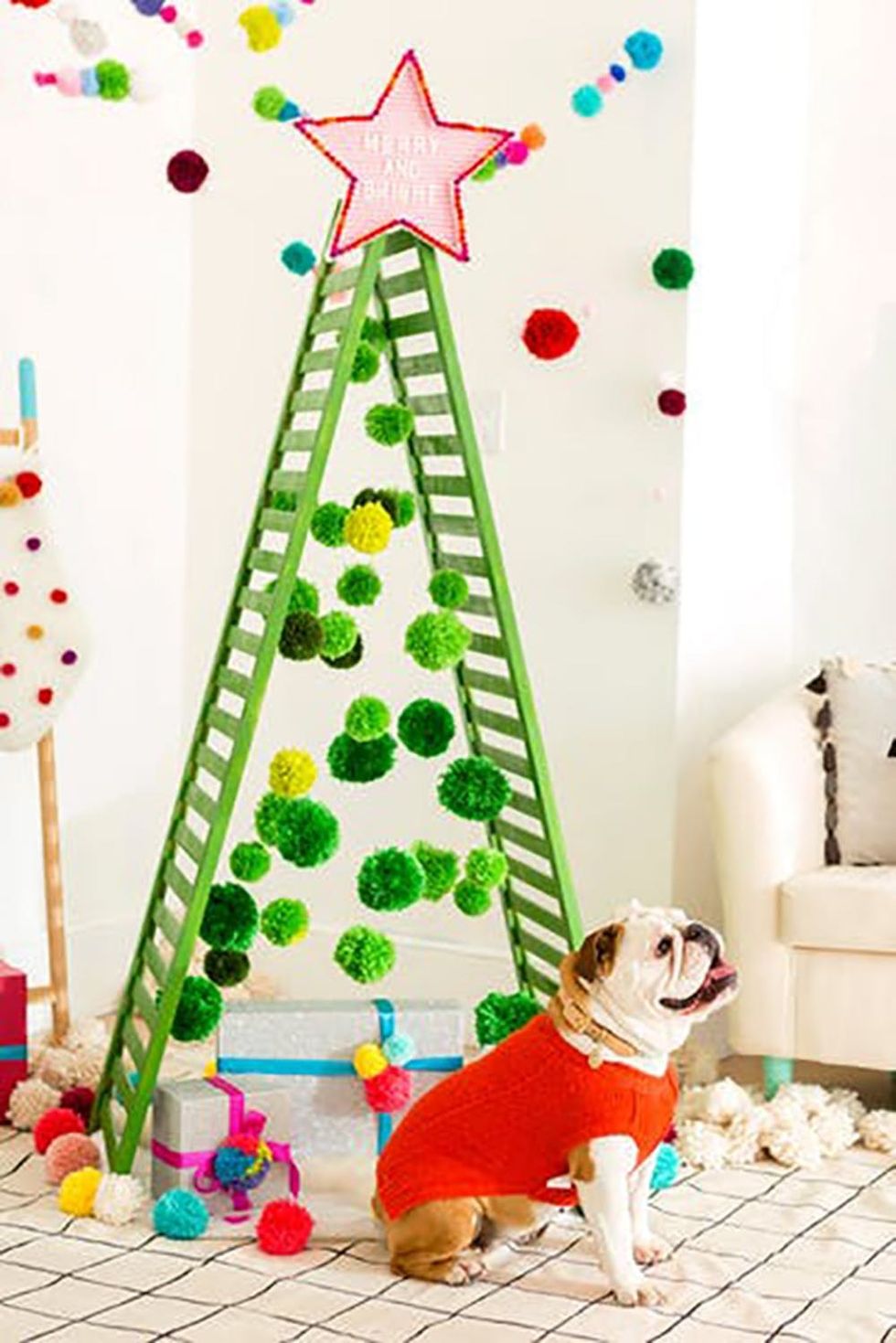 7. Ladder Tree: Have a ladder hangin' out in your garage? Dress it up and put it in your living room for an eclectic Christmas tree. Don't forget to slap on a string or two of lights and a bunch of pom-poms to really make this towering beauty shine. (via Brit + Co)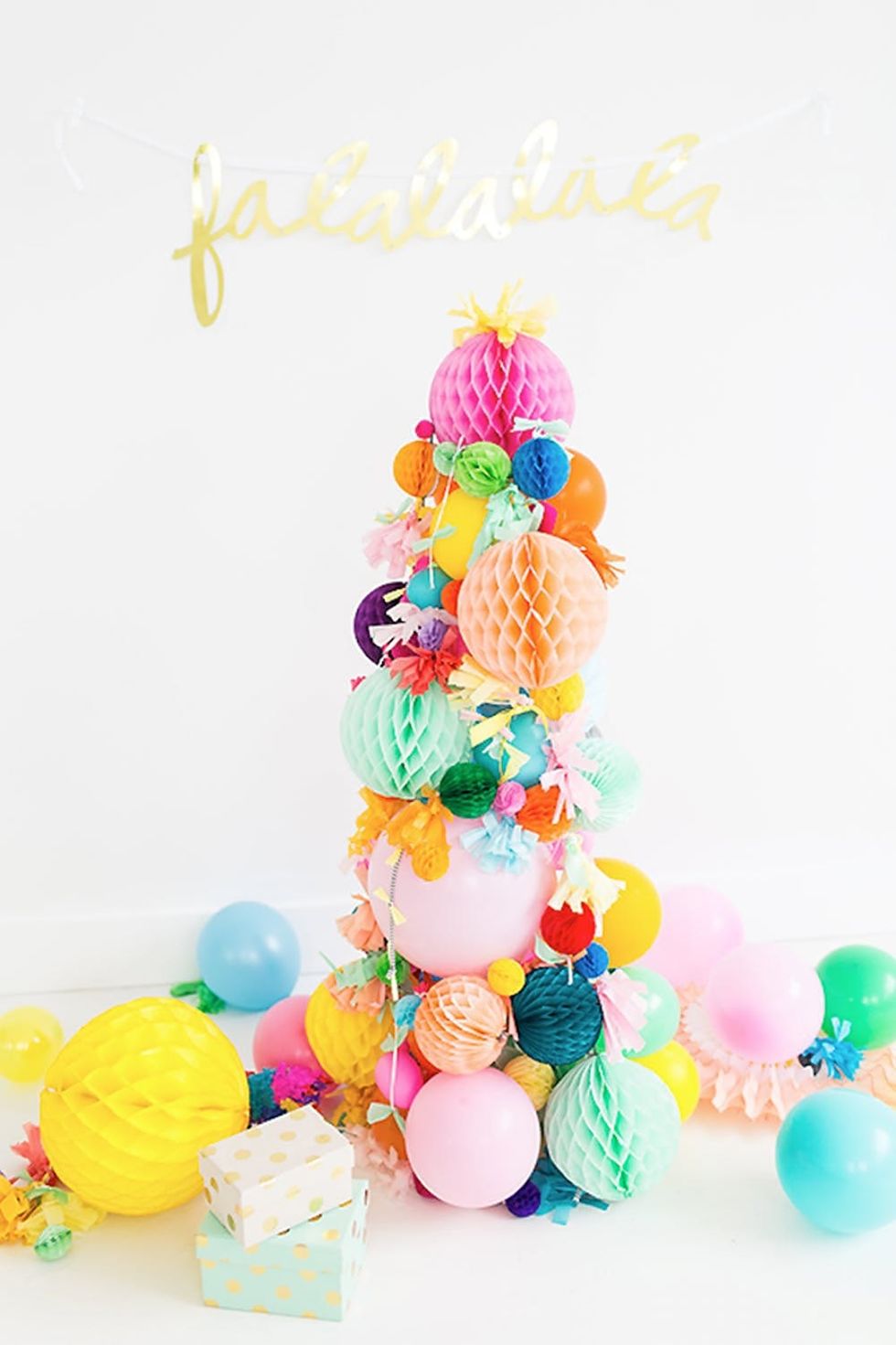 8. DIY Pom-Pom Tree: Whoever said paper pom-poms were only for wedding decor sure as heck never saw this tree. Throw in some balloons, paper tassels, and colored poms for a bright and playful look this year. (via Sugar and Cloth)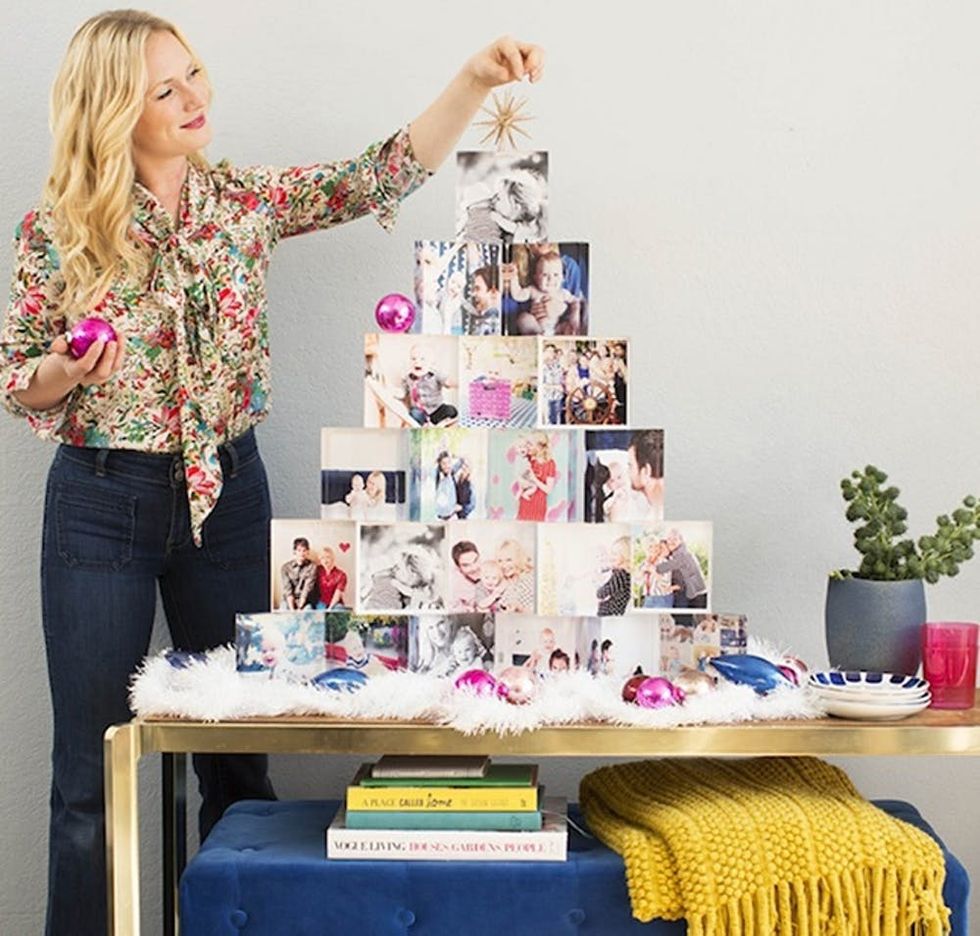 9. Photo Tree: Build a tree of memories this year with your fave Insta photos. Because who needs a tower of pine and lights when you can showcase those near and dear to you instead? Add some ornaments and a sparkly "tree" topper for that finishing touch. (via Emily Henderson)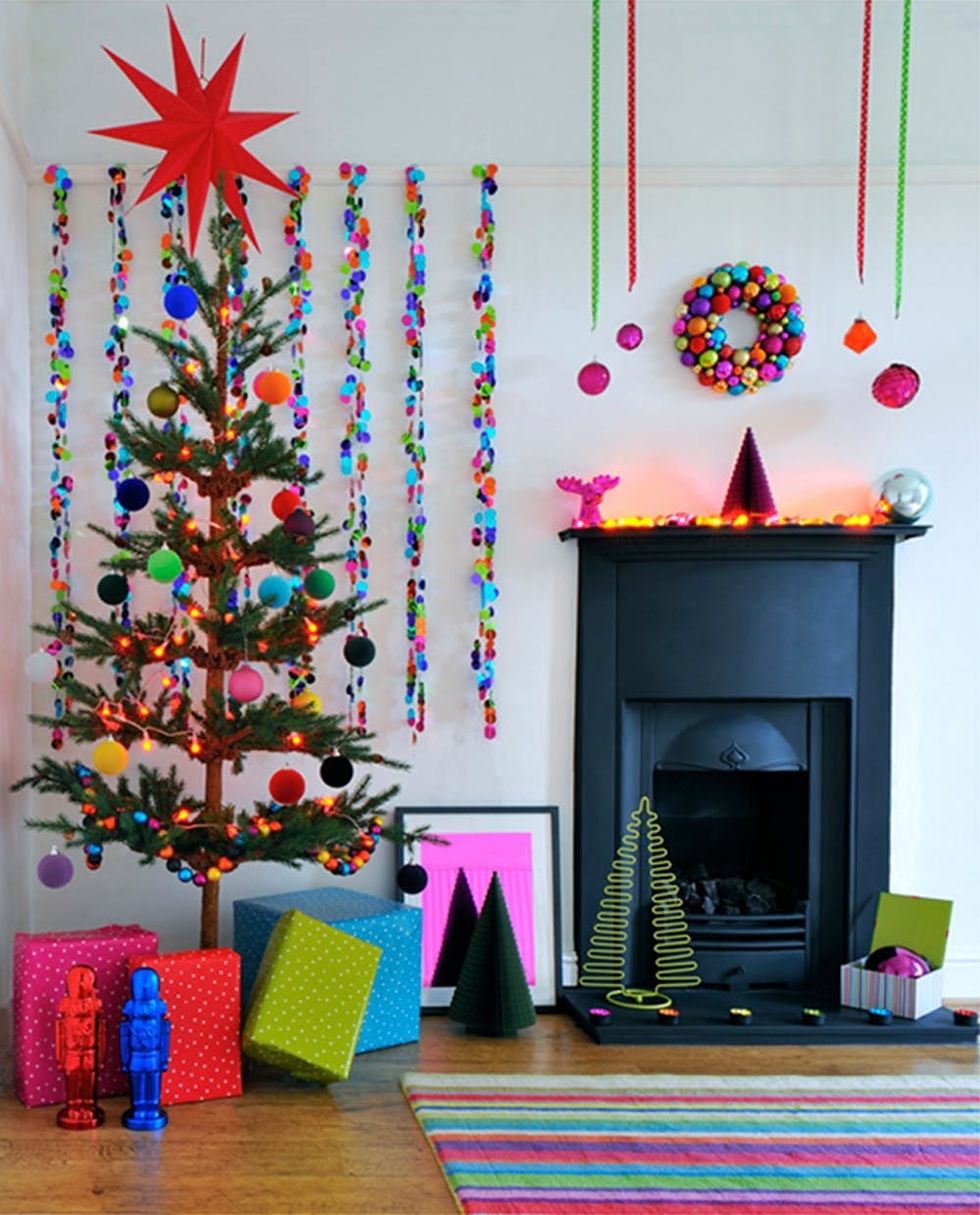 10. Technicolor Christmas Tree: Have yourself a technicolor Christmas, and let your home shine bright. From now on, your home will be bold and full of color. (via C.R.A.F.T.)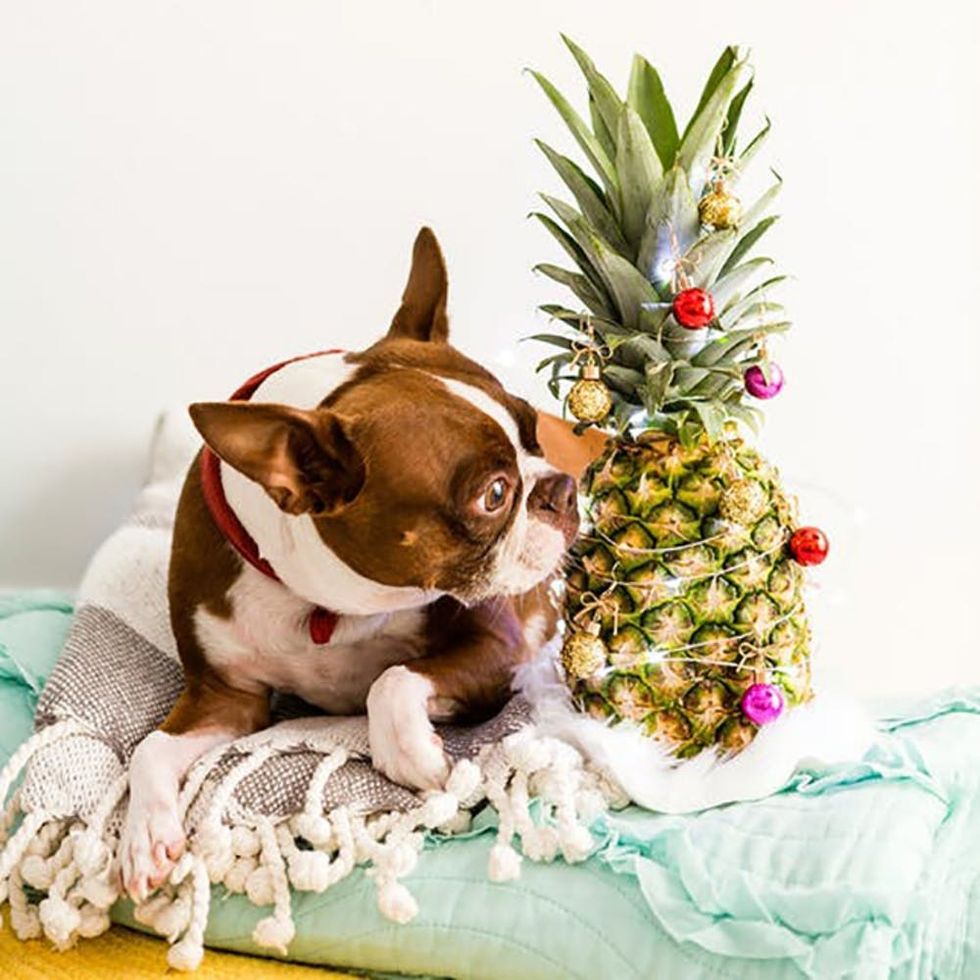 11. Pineapple Tree: Mele Kalikimaka! This tree shouldn't be too hard to carry home from the grocery store. And when the time is right, it will help glaze the Christmas ham. (via Brit + Co)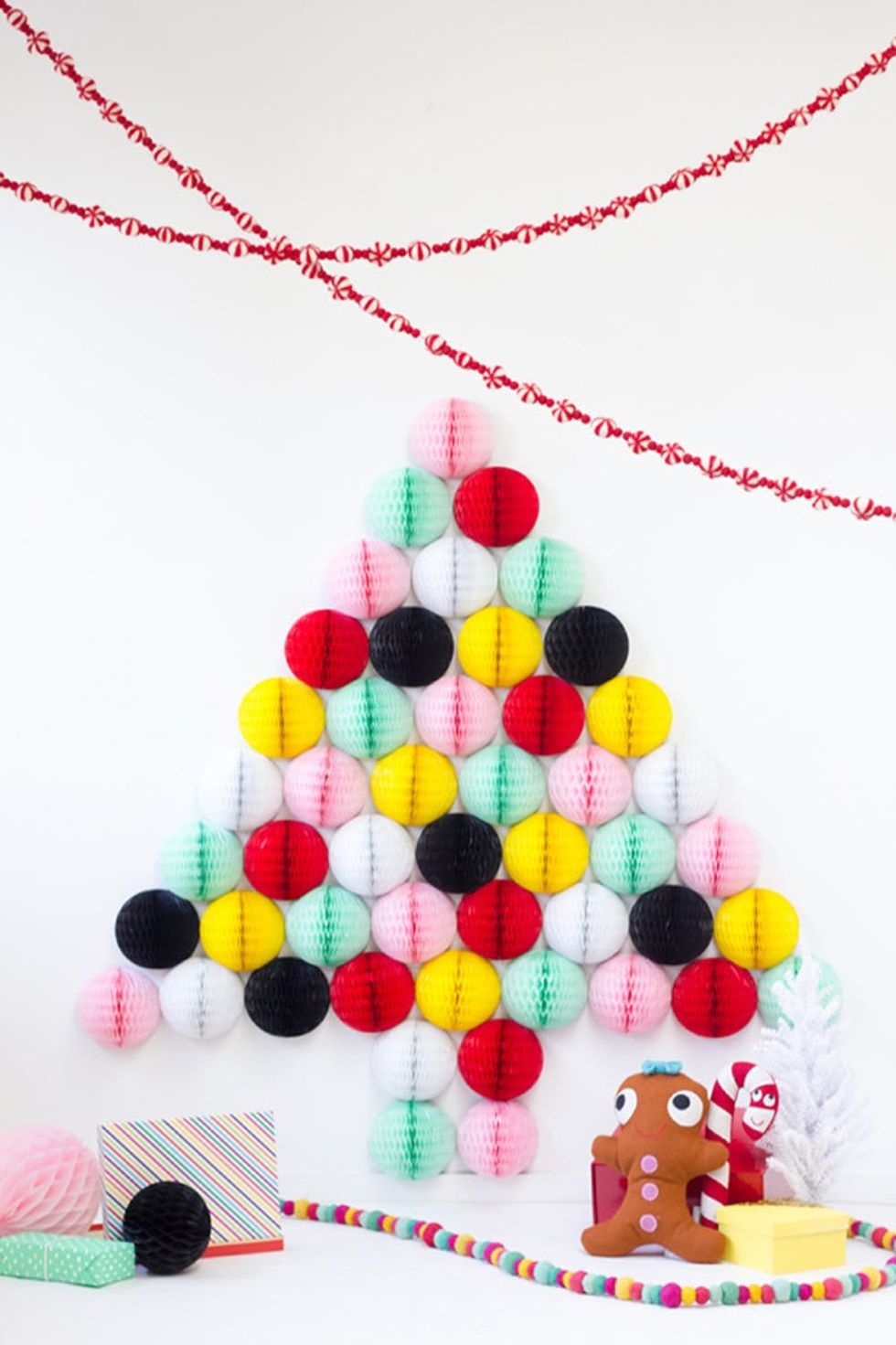 12. Honeycomb Wall Tree: There's nothing quite like the constraints of space, time, and money to push you toward new and creative uses for paper honeycombs. Your party decor stash was built for this exact moment. (via Studio DIY)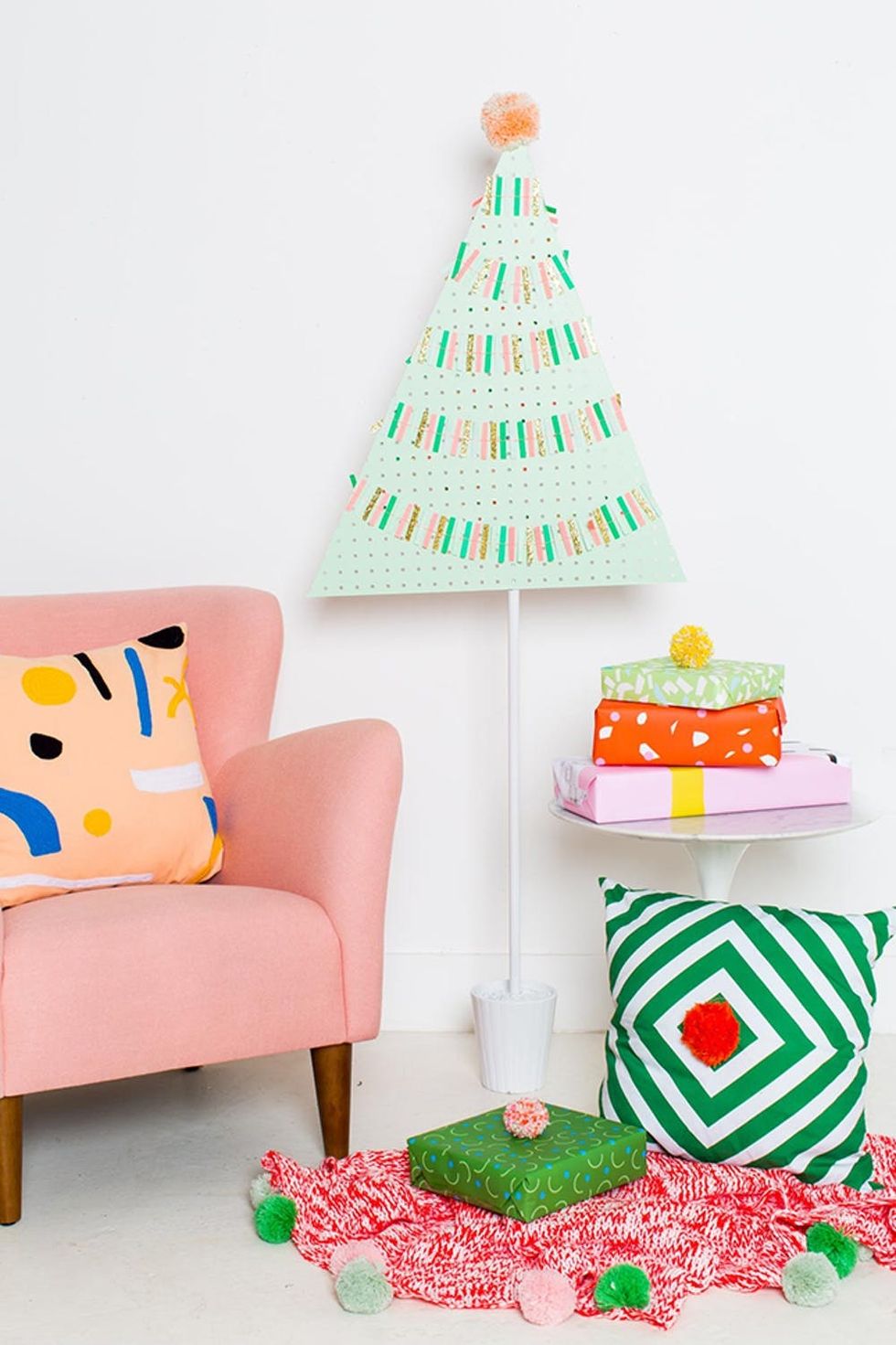 13. Pegboard Christmas Tree: Now you can pin Christmas cards, photos, and the occasional ornament to your tree. Plus you can paint it in all kinds of fab colors, use washi tape to decorate, and fill the space while you wait for snail mail. (via Sugar & Cloth)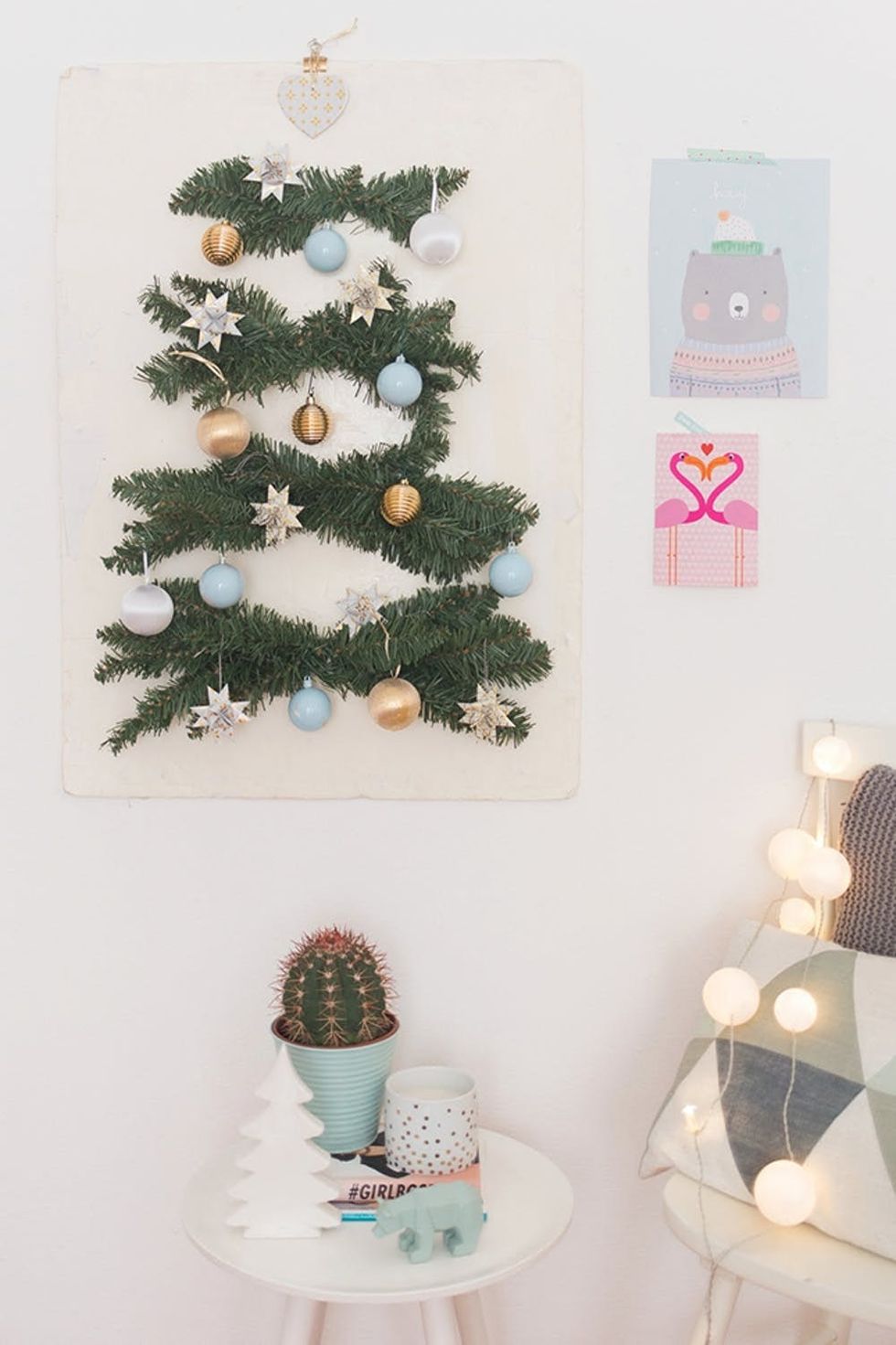 14. Wall Tree Sign: Yes, you can absolutely get a wall tree that looks like a Douglas fir *and* holds ornaments. All you need is a garland and some time. (via Brit + Co)
Follow us on Pinterest for more modern holiday decor ideas!
Additional reporting by Ariel Garneau