People Around the World Are Doing THIS to Support Bruce Jenner
Apr 27, 2015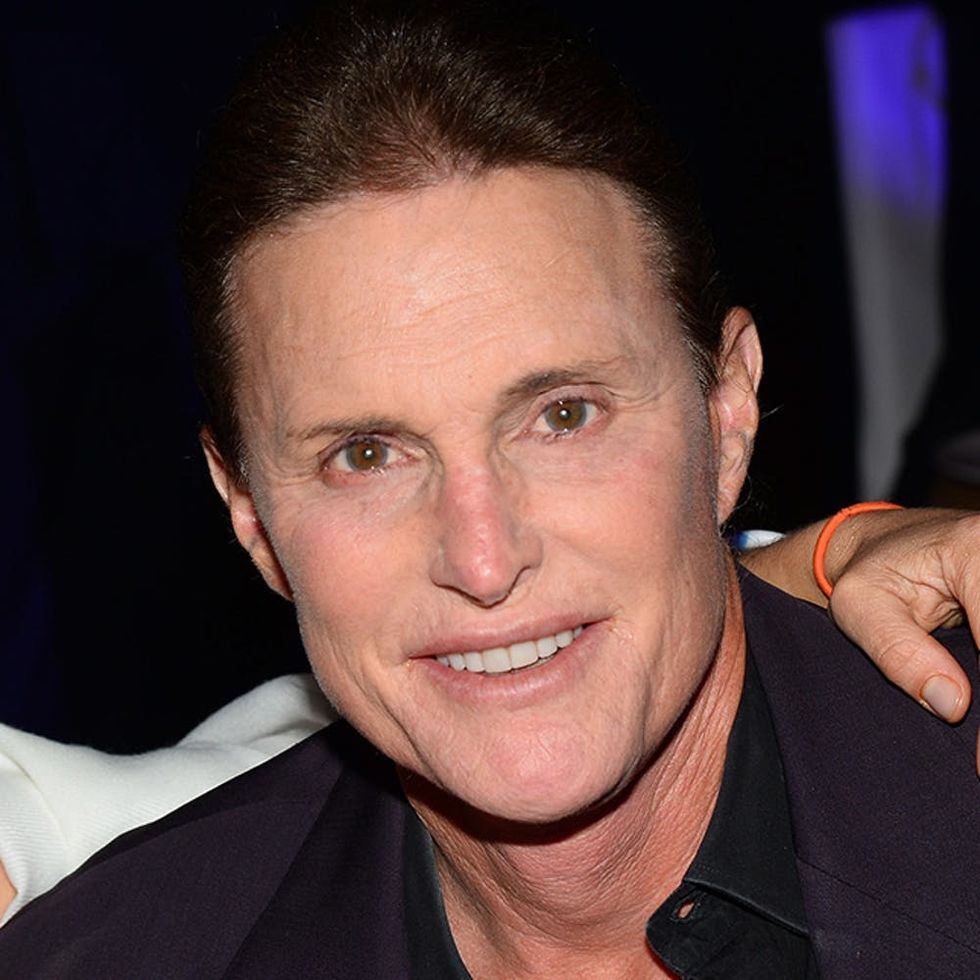 Friday night was a big one for Bruce Jenner, the transgender community, their supporters and even those being introduced to the community for the first time. Social media was ablaze throughout the weekend after nearly 17 million tuned in to Bruce's interview where he disclosed to Diane Sawyer, "For all intents and purposes, I am a woman." Aside from the worldwide Tweets and Instagram snaps of support and love for the former Olympian, a trend began emerging. Reflecting what Bruce dished he is looking forward to most after his big reveal with the ABC News anchor: "To be able to have my nail polish on long enough that it actually chips off." Since then, women and men have been posting photos of their own nails using the hashtag and call to action, #PaintYourNailsForBruce. Who can say no to a mani with a purpose?
---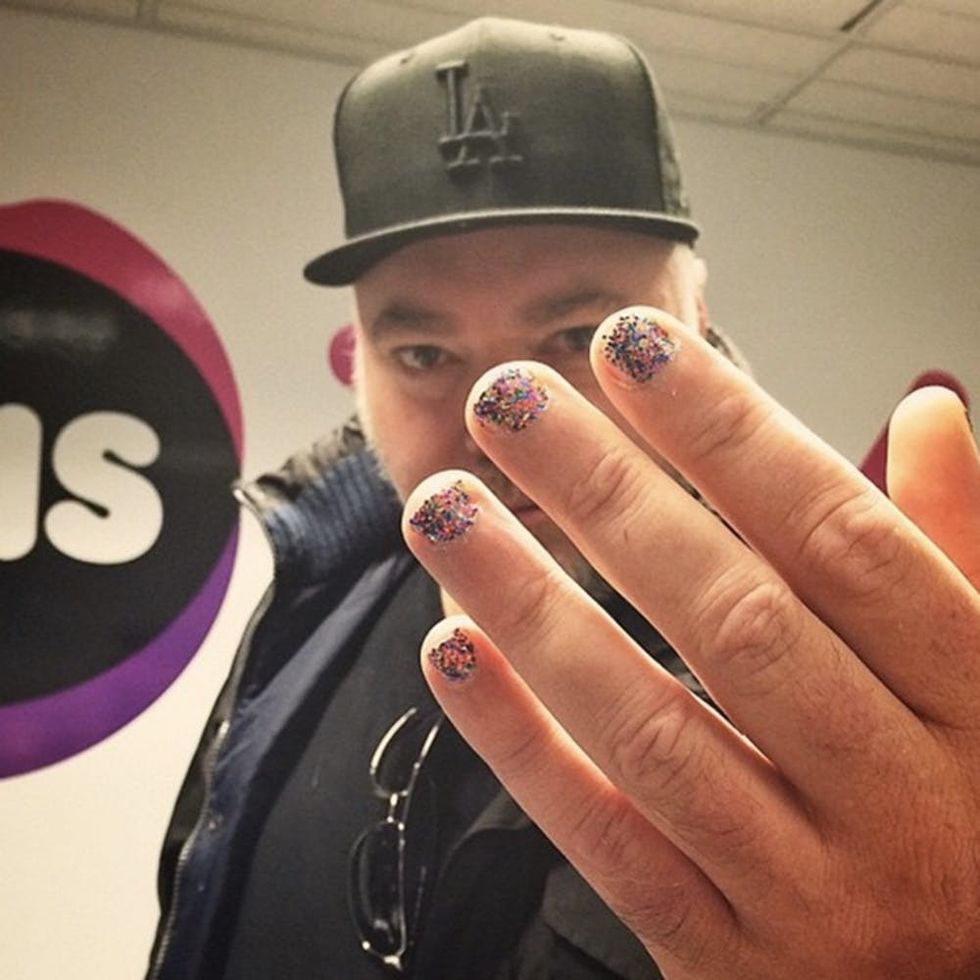 The movement began with Sydney radio station KIIS 1065 challenging Australian men (and women) to show their support for Bruce by painting their nails and posting the pics. After sweeping Australia, the feel-good social media movement has taken off with guys and gals around the world.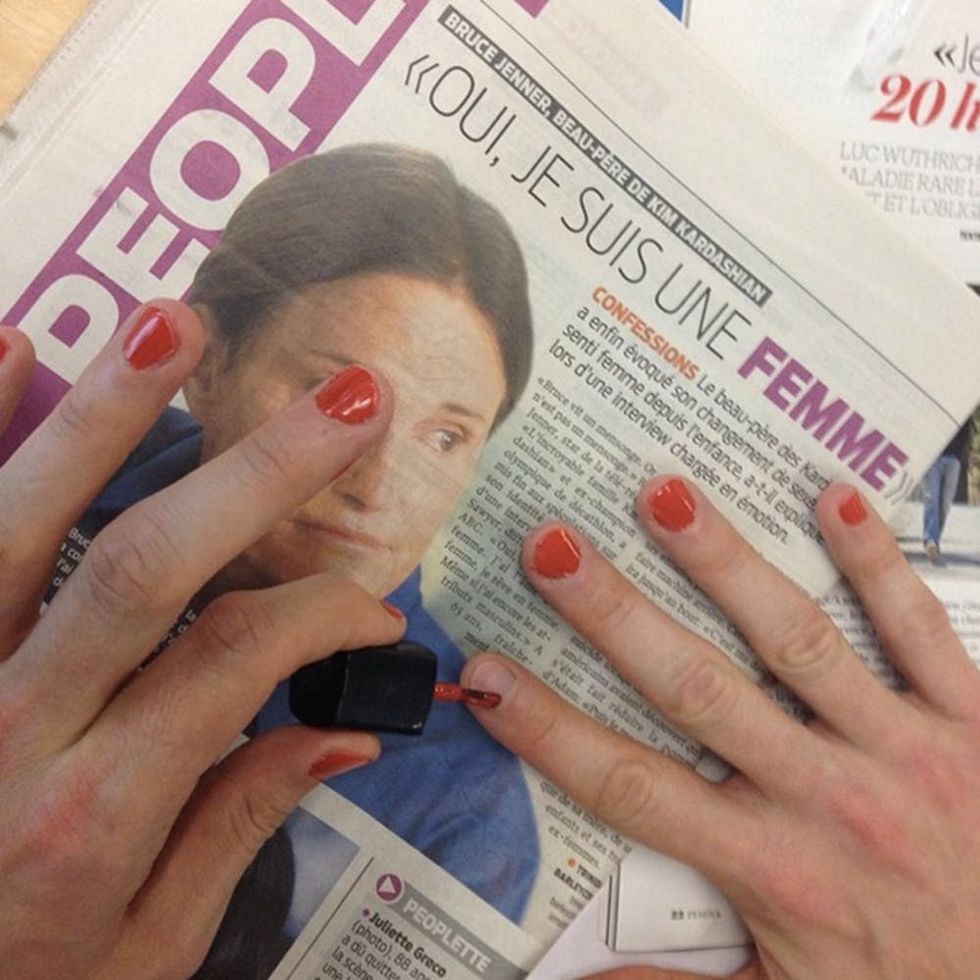 Through this simple act, nail polish aficionados worldwide are not only showing their solidarity with Bruce but with the trans community as a whole — and hoping to prove that the world is a more open-minded and better place for those that may be perceived as "different." This campaign and the global response to Bruce's interview seems to be taking the lead from ex-wife Linda Thompson's statement, "…exercise kindness toward those we may perceive as 'different.'" With Bruce's interview and the increased visibility for the transgender community in 2015 thanks to people like Laverne Cox, ModCloth's Rye Silverman and model Andreja Pejic, the "norm" looks like it will soon be a lot more varied than it has been thought of or portrayed by the media in the past.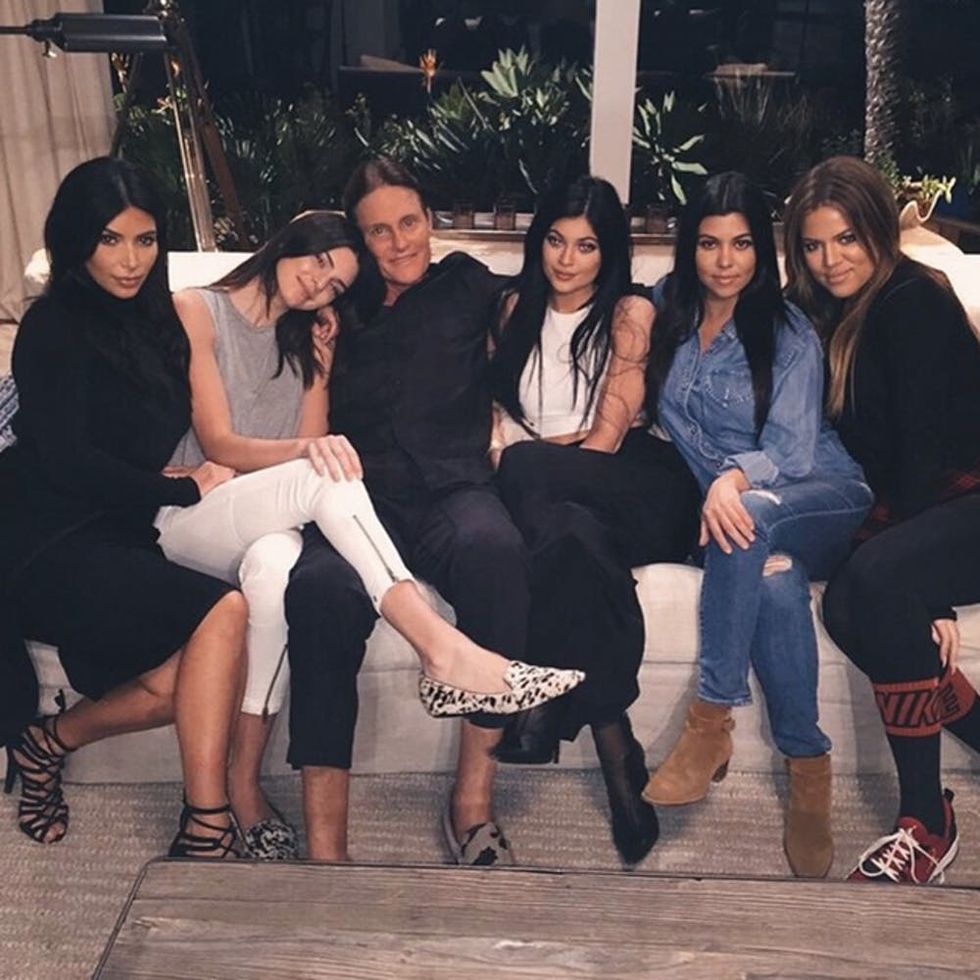 Along with manis Tweeted 'round the world, the entire Kardashian-Jenner clan has been speaking out to share the love for their father and stepfather over the weekend. Just today, Kim's sit-down with Matt Lauer on TODAY aired where she stated that though the transition has been a "hard adjustment" for the family, they all "really support him."
Will you be joining the #PaintYourNailsForBruce movement? Let us know in the comments.
(Photos via Ethan Miller/Getty, @kiis1065, @lematinch + @kyliejenner)
Editor's Note: Per Jenner's stated preference in the Diane Sawyer interview and GLAAD's tip sheet, we are referring to Jenner using he/his pronouns for the time being. When Bruce publicly announces a different pronoun preference, we will follow his lead.