Summer Will Never Be Over With This Laundry Basket
Aug 07, 2015
If you haven't noticed, here at Brit + Co we always have pineapples on our mind. From pineapple cakes to pineapple DIYs, we just can't get enough of the tropical fruit. Our DIY project today was inspired by a movie my roommates were watching recently. In the midst of doing dishes, I glanced at the TV and saw the cutest pineapple laundry basket in the corner of the screen. I grabbed my phone and jotted down a reminder to MAKE THIS BASKET STAT! The best part? With this hamper you will never have to say goodbye to summer!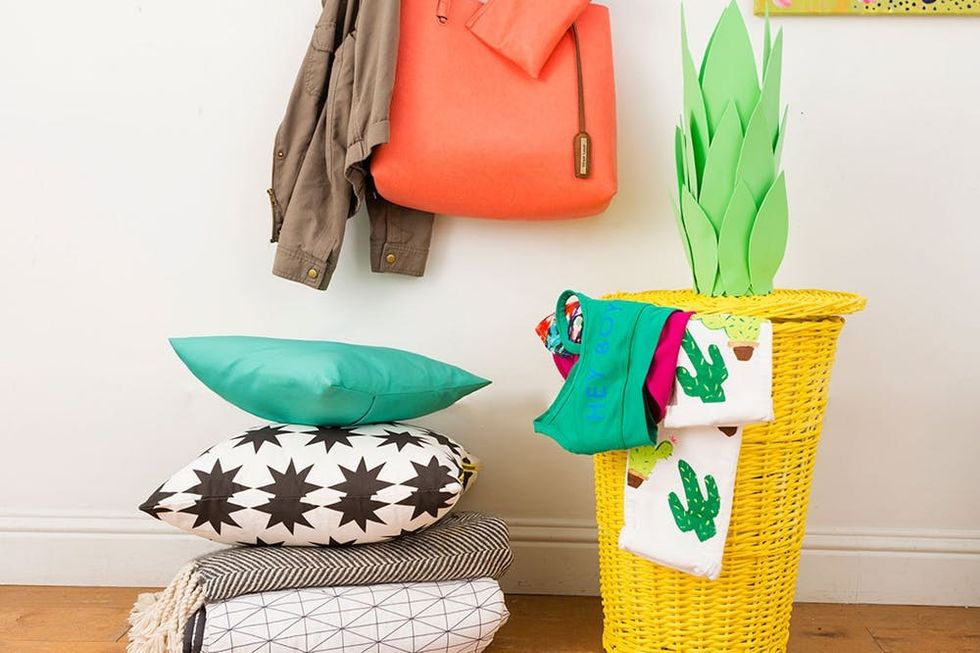 ---
Materials + Tools:
– laundry basket – we bought ours here
– green craft foam
– yellow spray paint
– scissors
– pen
– hot glue gun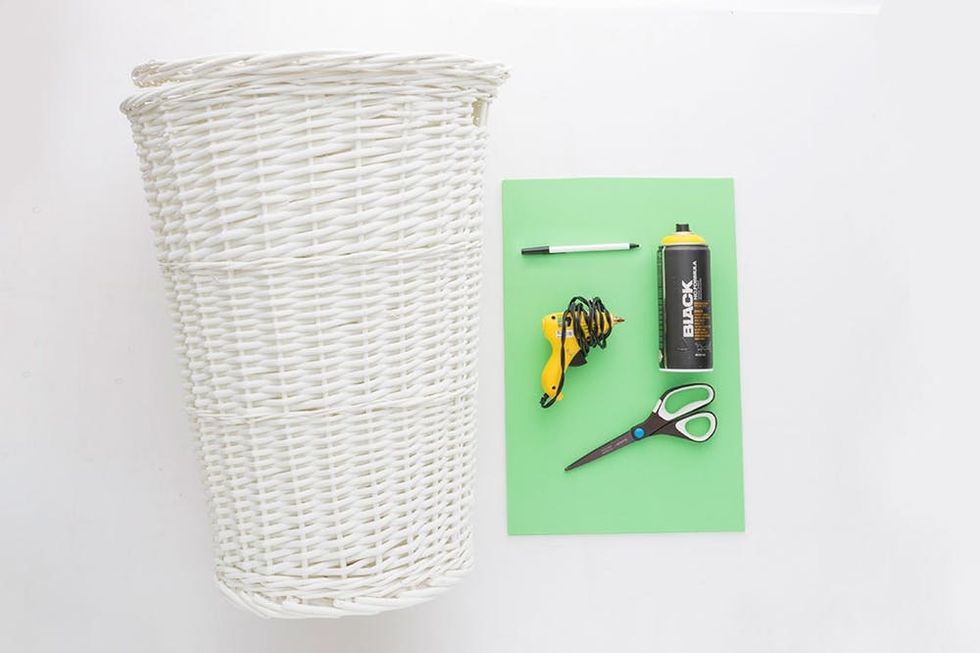 Instructions:
1. Spray paint the laundry basket yellow, then let dry.
2. Draw three different size leaves on the craft foam. Cut out about seven of each size.
3. Create a cylinder out of the craft foam, and attach the leaves using hot glue. Attach the tallest ones first, followed by the medium size leaves and finishing with the smallest leaves.
4. Hot glue the pineapple top onto the lid of the laundry basket.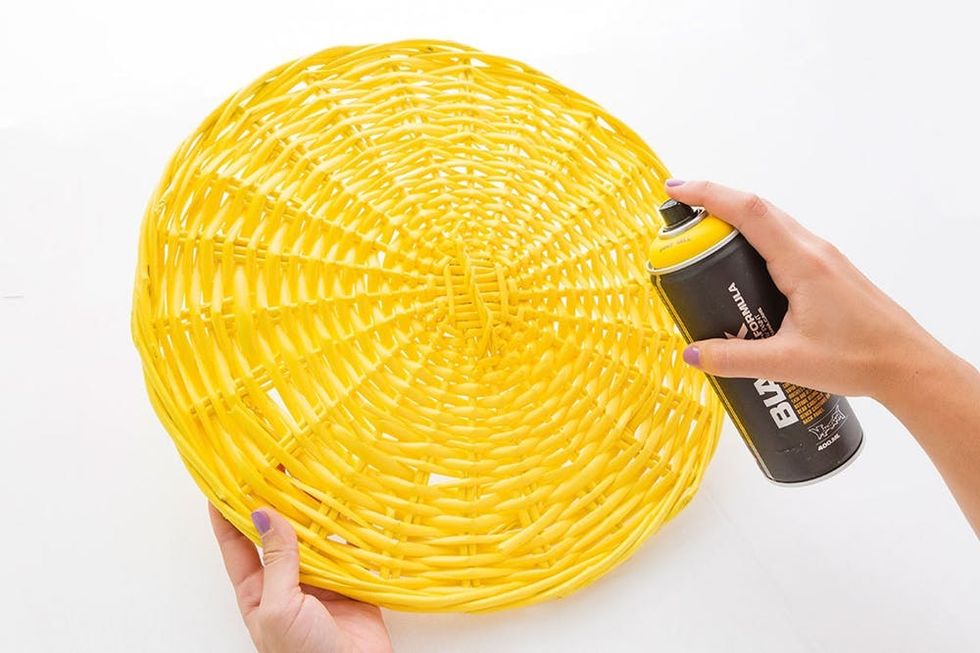 Spray paint your laundry basket a nice golden yellow. Do this step first so it will dry while you are working on the pineapple leaves.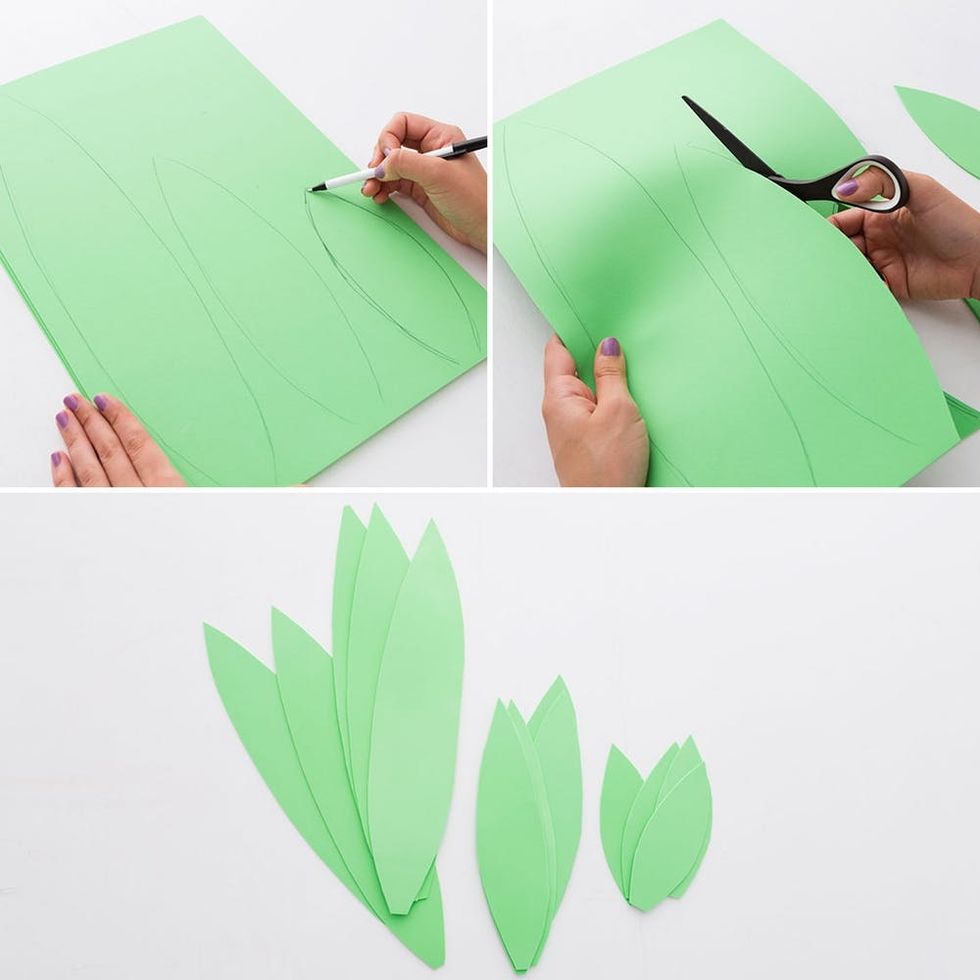 To get that authentic pineapple top, create leaves in three different sizes. Cut at least seven of each leaf.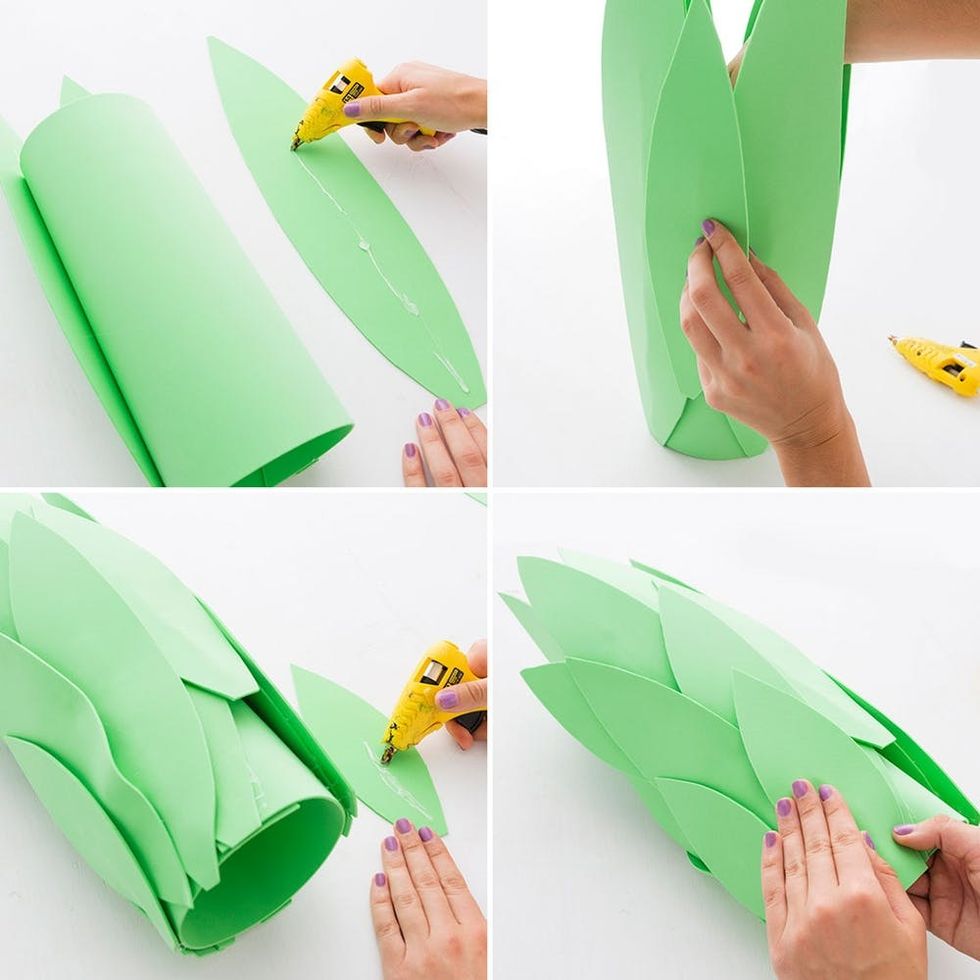 Create a cylinder out of a piece of foam. Attach the longest leaves first, followed by the medium leaves and then accent with the smallest leaves.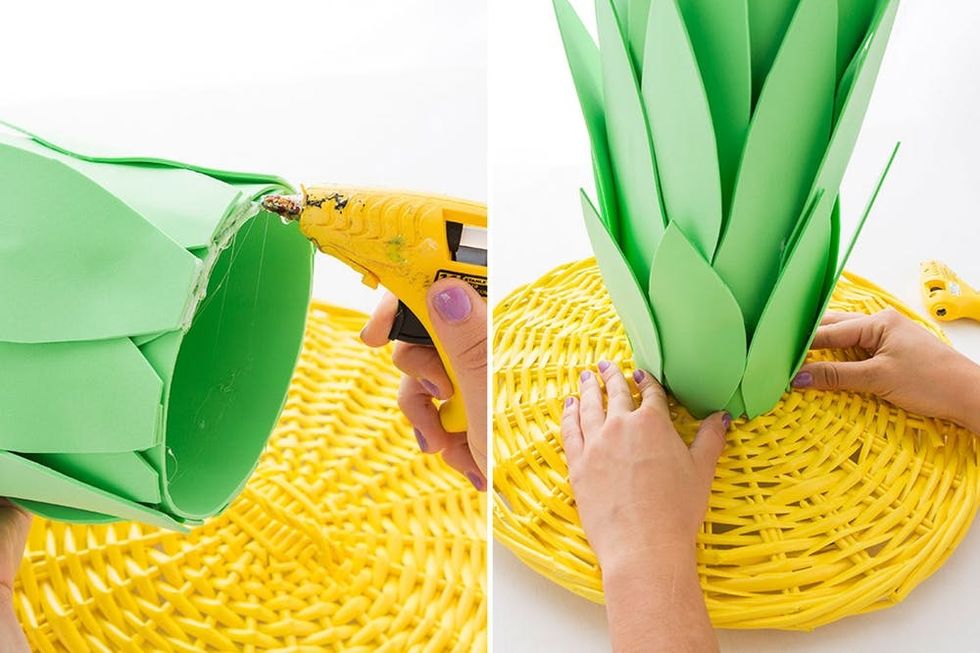 Add a decent amount of hot glue to the bottom of the leafy top, and attach it to the lid of the laundry basket.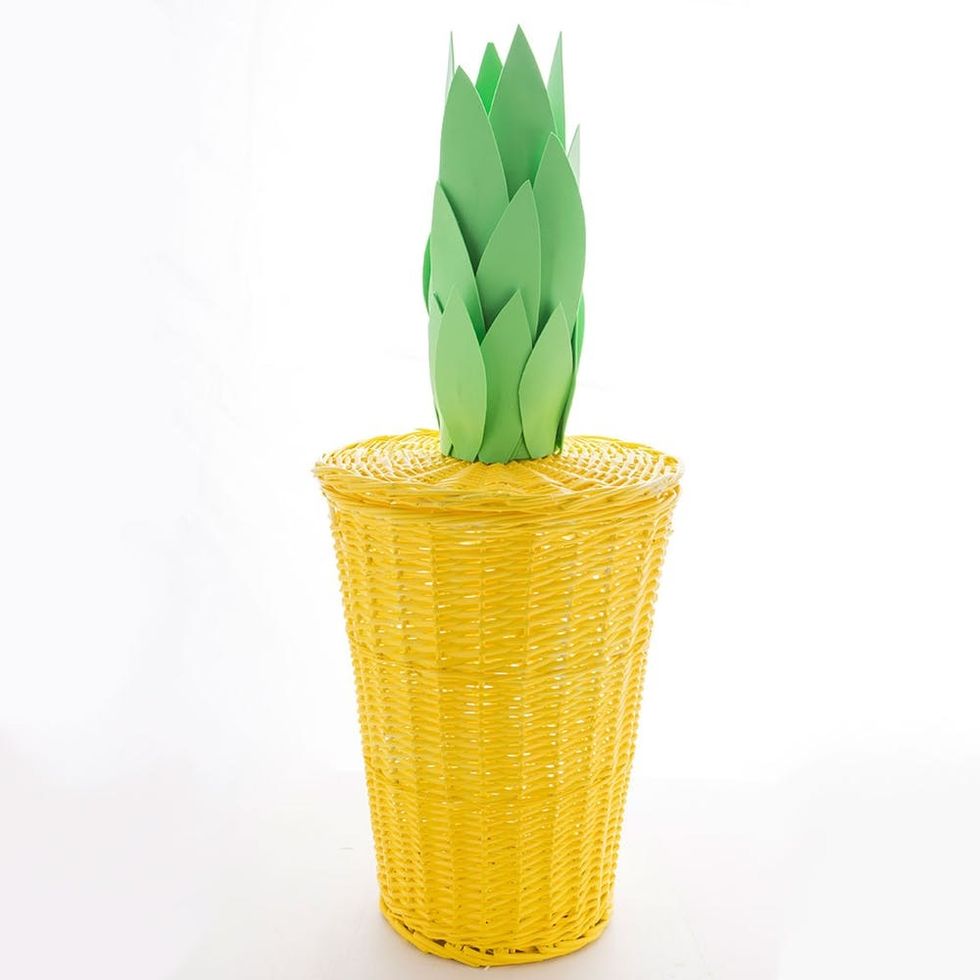 This might be the cutest laundry basket we've ever seen! Correction — it IS the cutest laundry basket we've ever seen :)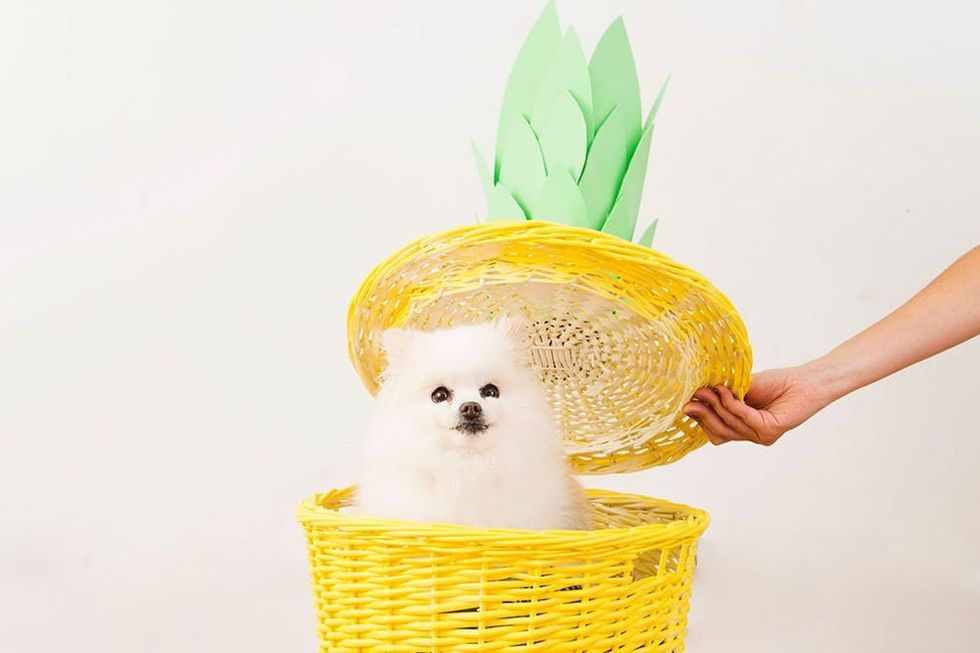 Krystle's little pooch Bear joined in on the pineapple fun. He loved the camera and didn't want to leave the laundry basket.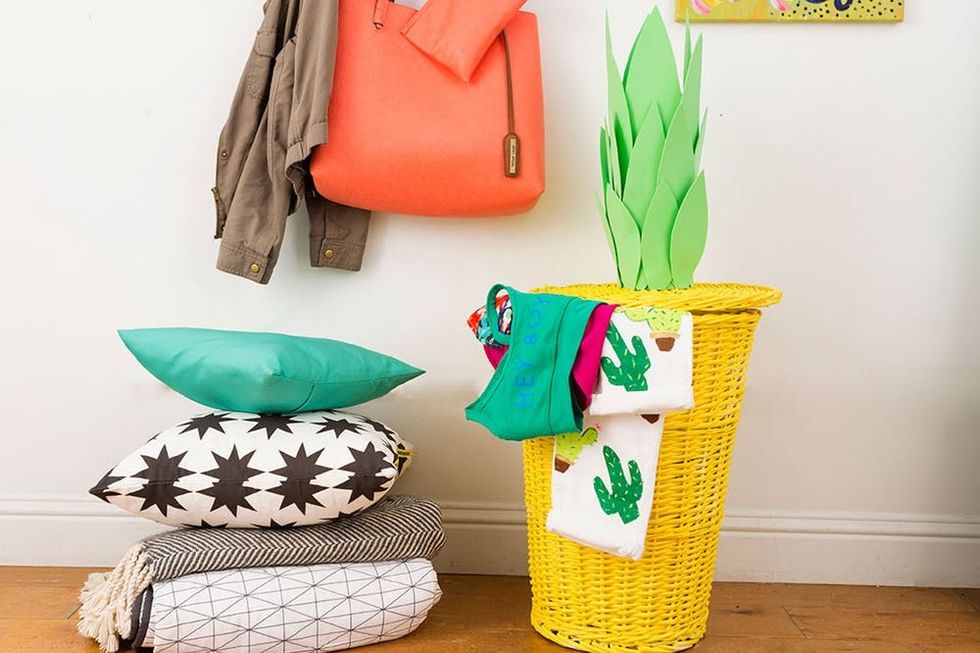 This basket does not belong hidden in your closet. If you don't want your dirty clothes out for the public to see, we suggest filling it with your kiddo's toys or stuffed animals.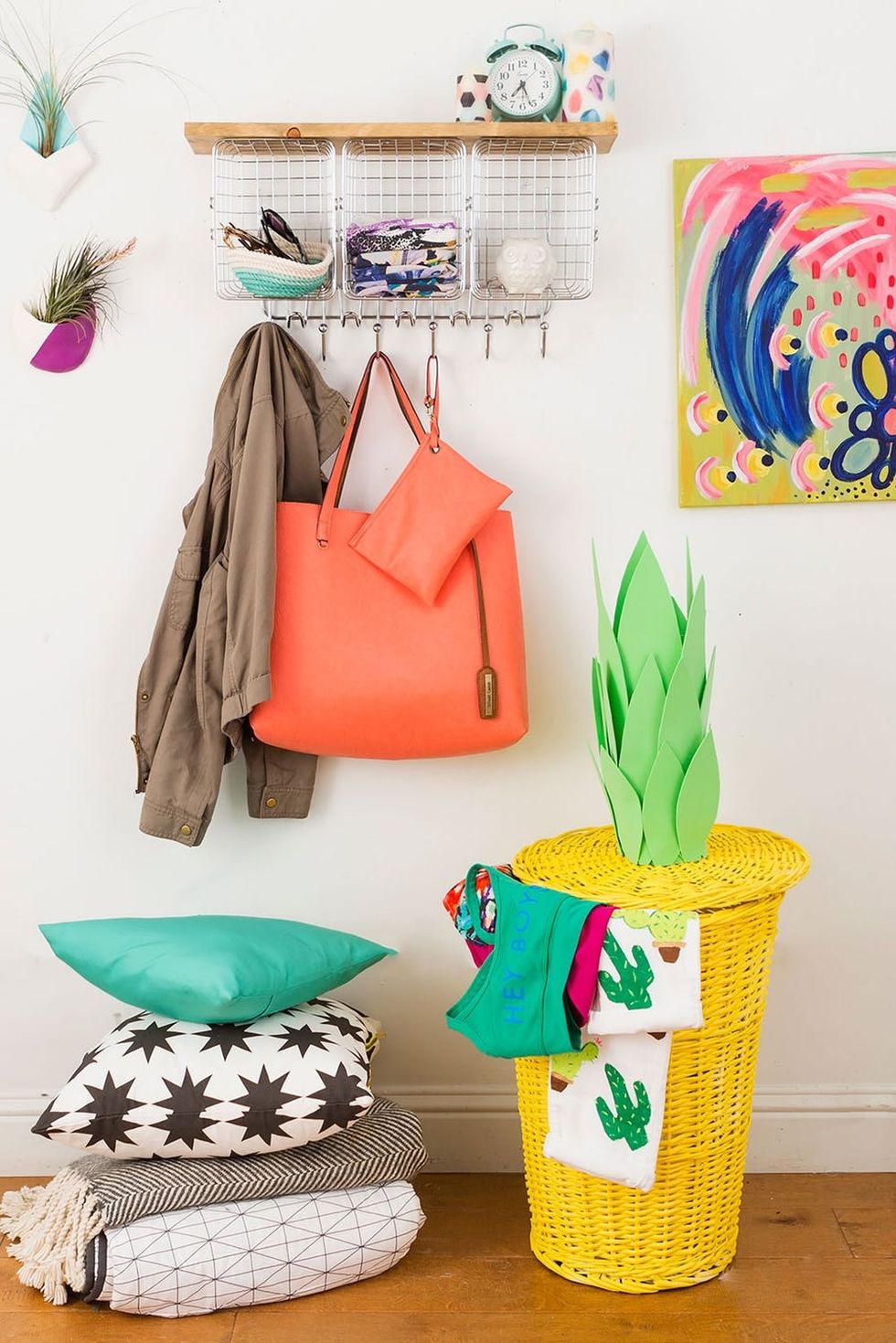 Swooning over our pretend little laundry room? So are we! Can you guess how many Brit + Co goodies are in this picture? Spoiler alert — it's seven!
Remember those Lean Dunham cactus pants? Learn to make your own pair here. Need more decoration for your walls? Don't worry, you can add ceramic succulent planters, an Anthro hack wire wall cubby or a one-of-a-kind acrylic painting from the skills you learned in Acrylic Painting 101. Don't forget to accessorize your home with tissue paper candles and dip dye rope bowls.
Can you help us out and tell us what movie this pineapple laundry basket is from?! I literally cannot remember. Give us your best guesses in the comments below!
Kelly Bryden
Kelly Bryden, an east coast native, is stoked to be a part of the Brit + Co team. Design, DIY, and fashion are her passions. If she isn't crafting you can catch her on the dance floor or wrapped up in aerial silks.