Planters Cheez Balls Are Back After More Than a Decade
Jun 26, 2018
Raise your hand if you think you're at least five percent Cheez Ball due to the excessive amount you used to eat them as a kid. A canister of the corn puff snacks coated in a cheddar-like dust never lasted long in the pantry. Well, get ready to stuff your cheeks yet again — Planters just announced the '90s snack is returning to shelves on July 1, and according to a brand rep, they are better than we even remember. Though, we're not sure these crunchy snacks could get any more addictive.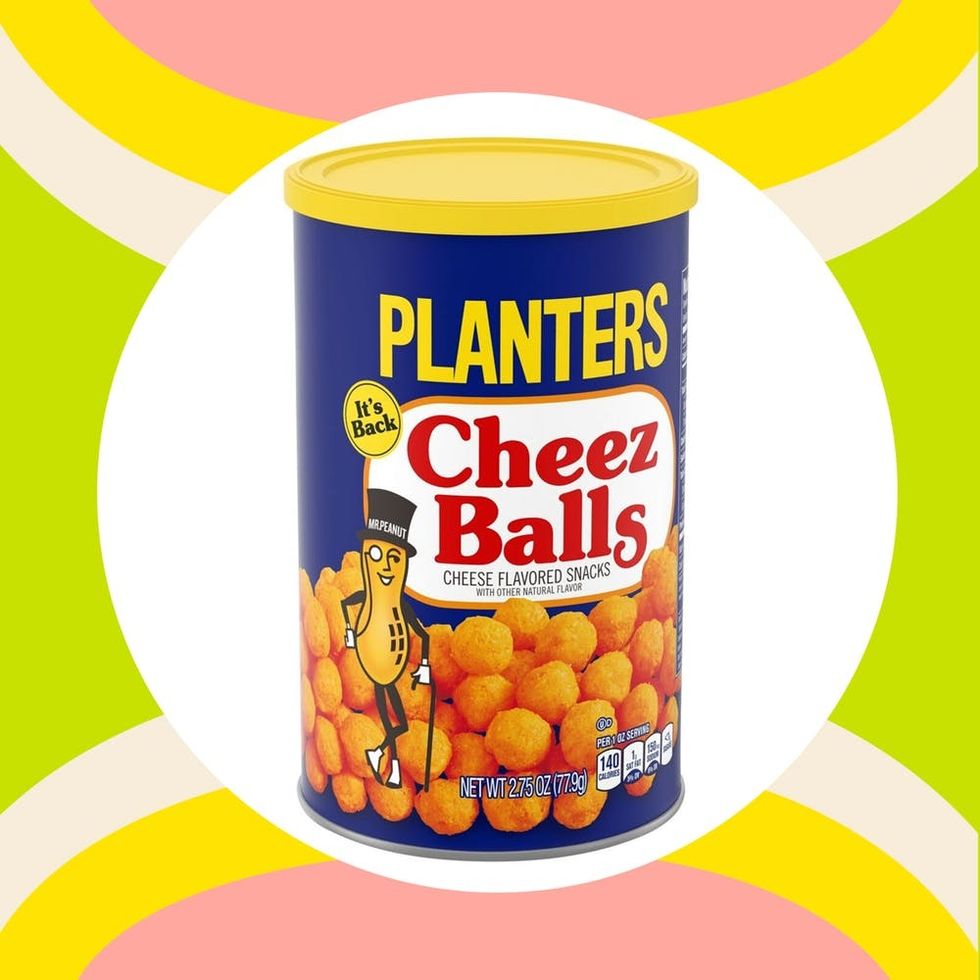 ---
When Planters discontinued the Cheez Balls in 2006, fans freaked and petitioned the company via Facebook groups and online forums for about 12 years. Alas, their efforts are not in vain as Planters has finally listened. The company will re-release this beloved cheese-flavored snack to all, and you'll only have to pay $2 for a new can of Cheez Balls, available on Amazon and at Walmart initially, with a larger rollout to other stores in coming months.
But that's not all, people. Cheez Curls, another discontinued Planters snack from the '90s that sort of resemble regular Cheetos, will be part of this rollout. Sooo you can load up on your fave nostalgic cheese-flavored snacks soon, very soon.
Keep up with the latest (and tastiest) news by liking Brit + Co on Facebook.
(Photo via Planters)
Anna Monette Roberts
As Brit + Co's Food Editor, Anna Monette Roberts has an insatiable appetite for developing tasty dishes. When she's not dreaming about her next meal, she's . . . well, probably cooking up her creations. Her favorite foods include chewy chocolate chip cookies, Rosé Champagne, and gooey French cheeses — in no particular order.
Food News