5 Lightweight Workout Essentials to Pack When Traveling
Aug 28, 2018
Contrary to popular belief, traveling doesn't have to mean a hiatus from your health and fitness goals. Between going on business trips and jetting off to exciting locales solo or with friends, days spent on the road are starting to add up for many of us. It can be easy to drop our workout routines when we're away from home (and with all those food markets and hip bars calling our names), but if we focus on eating healthy and being active, we can have fun AND stay super fit. When it comes to keeping your exercise schedule consistent, bringing lightweight, packable fitness essentials will let you work out no matter where your travels take you. Scroll on for everything you need to throw in your suitcase before you head out on your next excursion.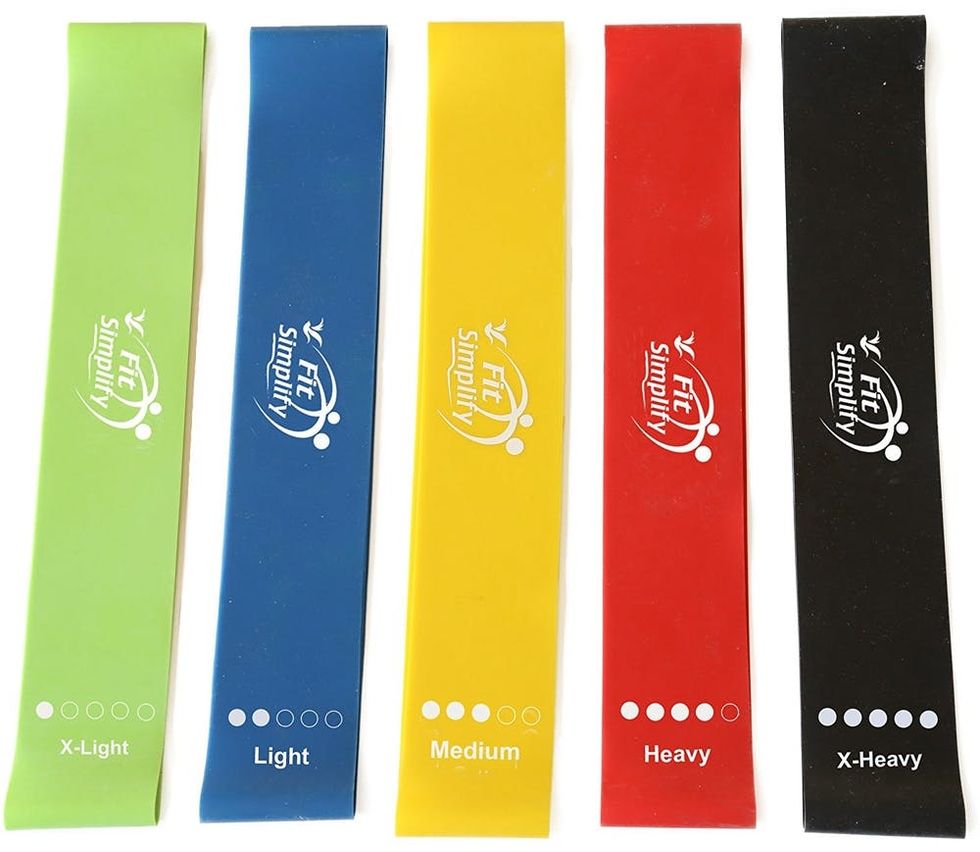 ---
1. Resistance Bands: A set of resistance bands is at the top of our list, and for good reason. When you're nowhere near a gym, you need something that's light enough to pack, effective for building muscle, and takes up practically no space in your suitcase. Resistance bands range in their level of difficulty from light resistance to heavy resistance. We like this set from Fit Simply ($11) that even comes with an ebook with dozens of sample exercises — and a convenient carrying case.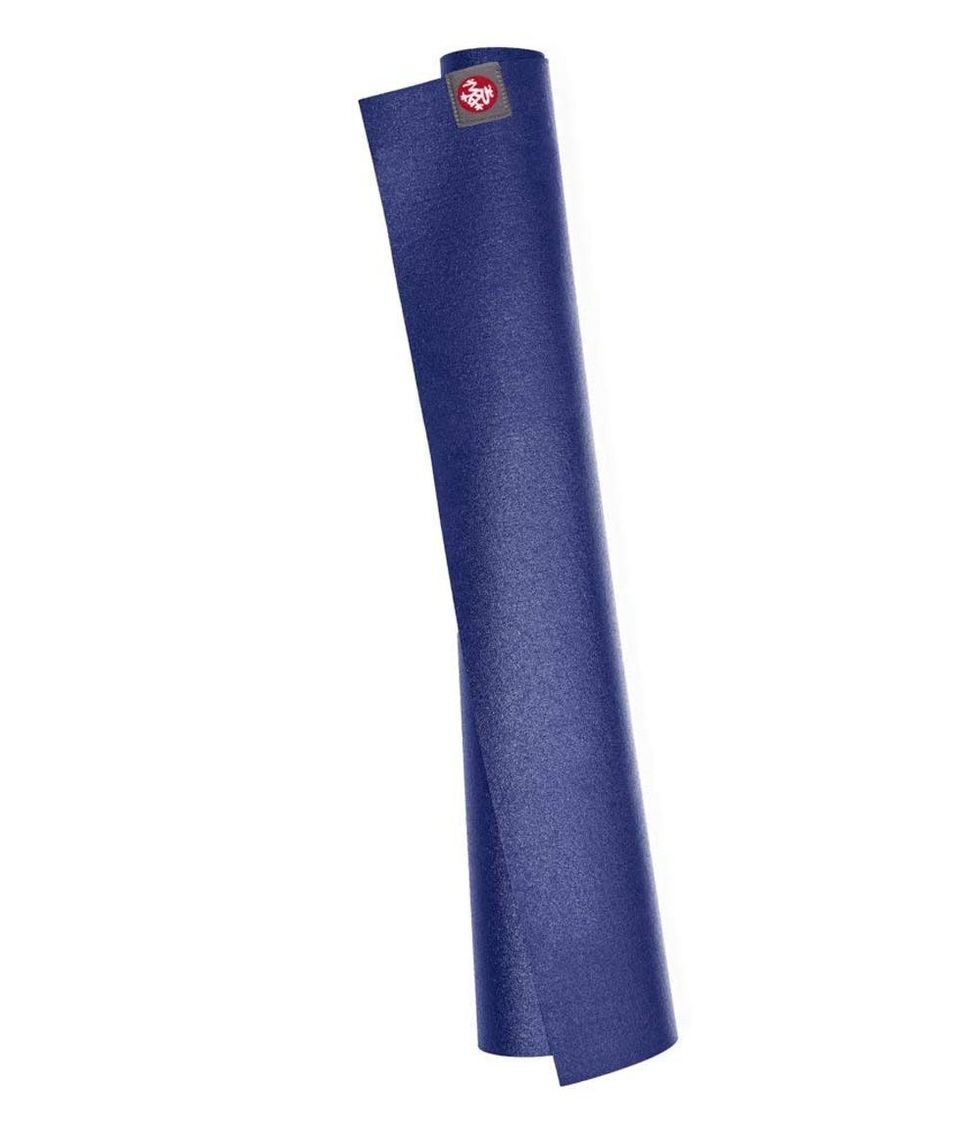 2. Travel Yoga Mat: For yogis on the go, a travel-friendly yoga mat is a must-have. A favorite of yoga teachers, Manduka's mats are free of chemicals, dyes, and phthalates (chemicals used to soften plastics that could pose several dangerous health consequences), as well as being sustainably sourced. Their eKO SuperLite Travel Mat ($40) can be easily folded up — like a blanket! — and thrown into your carry-on.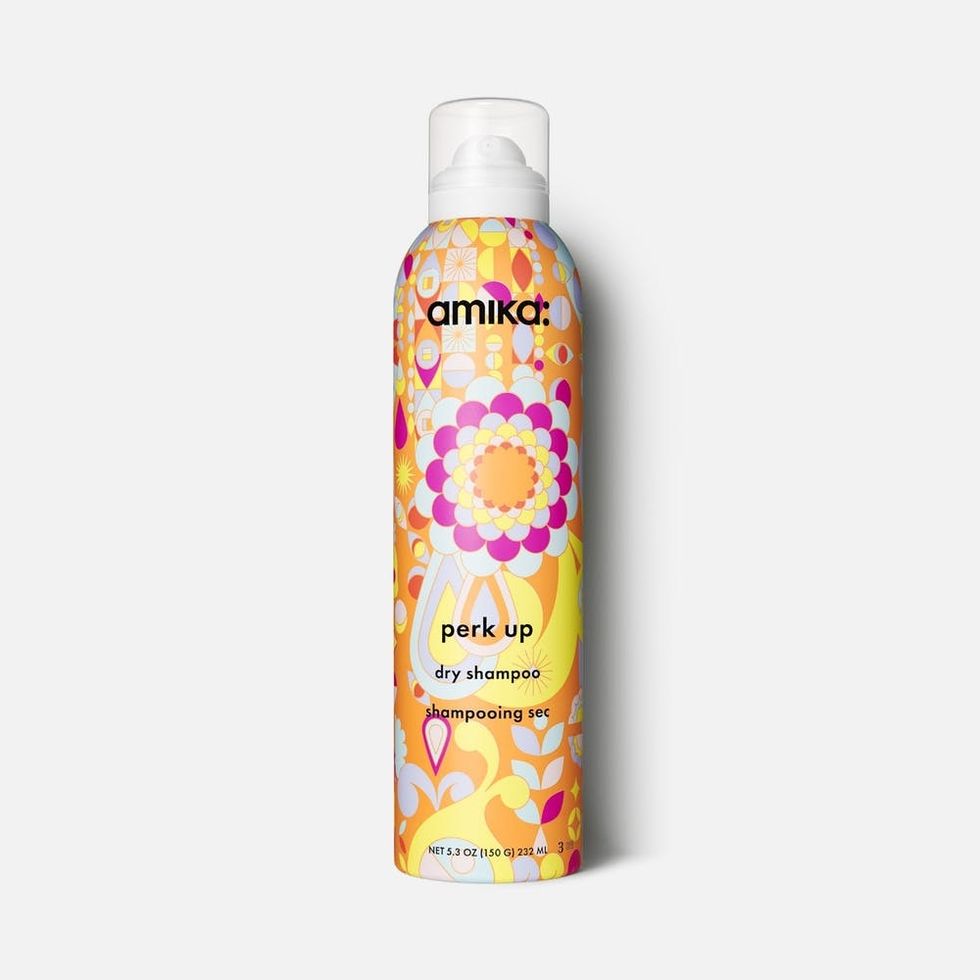 3. Dry Shampoo: No fitness enthusiast should ever be without dry shampoo, and this is doubly true when traveling. A good dry shampoo will let you leave the big bottles of shampoo and conditioner at home, so you can save room in your bag for more important things (AKA a change of clothes for every possible outing and all weather conditions). Spritz dry shampoo on your scalp after a workout to absorb sweat and moisture. We particularly love this one from Amika ($25).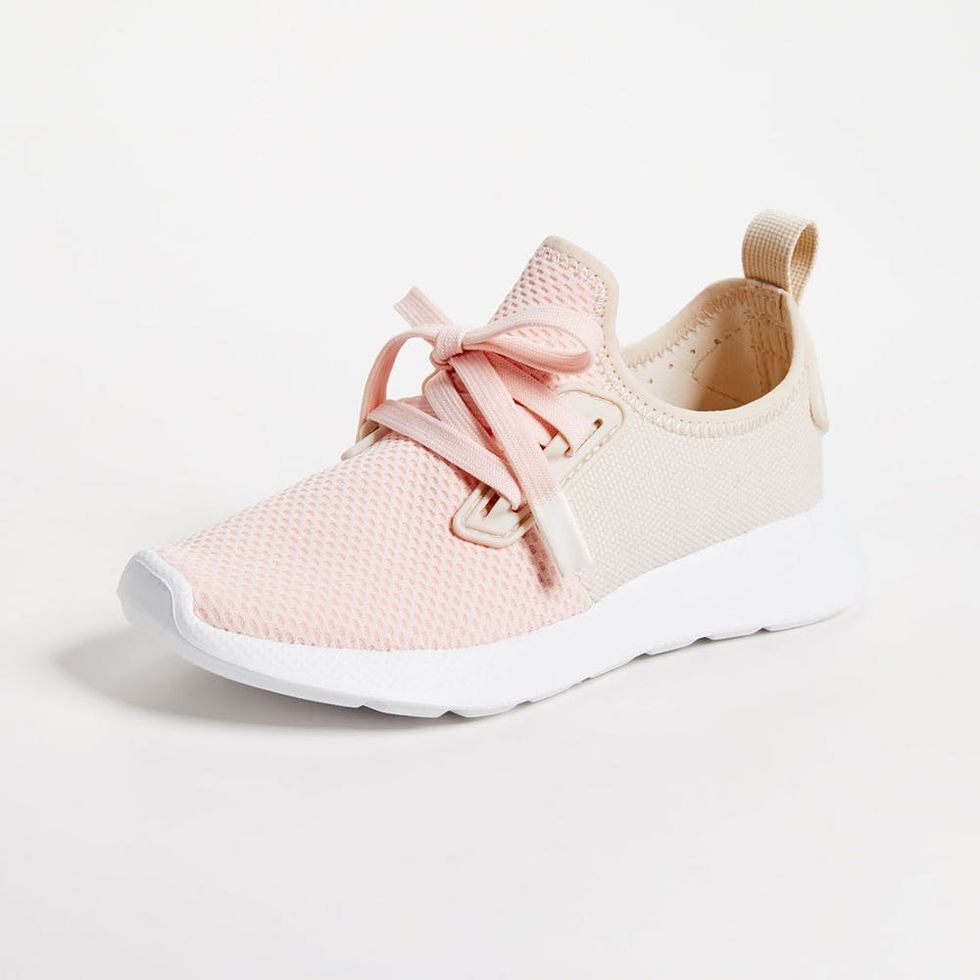 4. Fashionable Running Shoes: When we say "running shoes," we're not talking about your bright orange Nikes (though those are awesome for the gym). We're talking about shoes that can handle pounding the pavement *and* look stylish not only when you're working out but also when you're walking around town, checking out the sights, or going out to eat. These light-pink sneakers from People Footwear ($85) do the trick.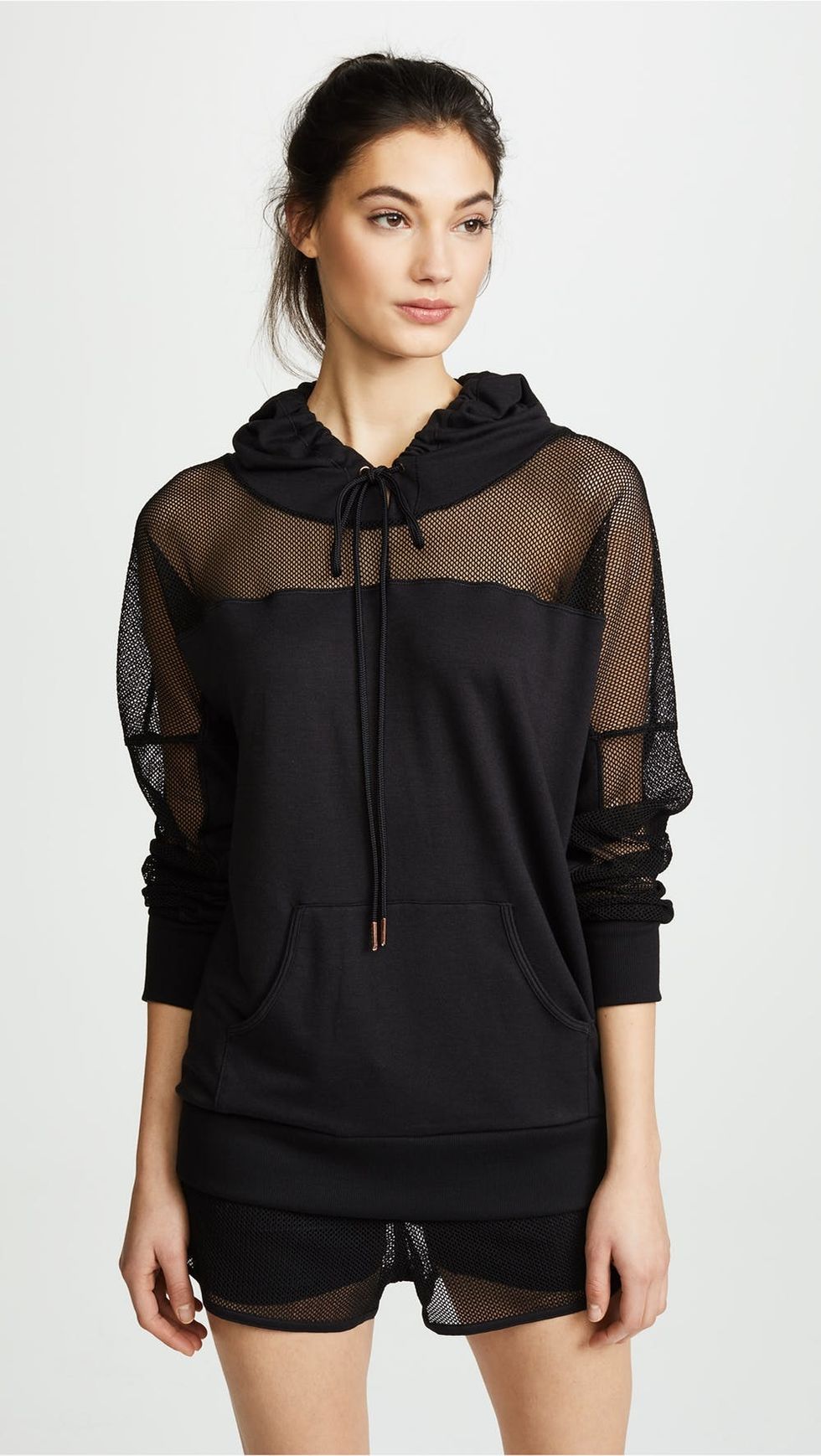 5. Versatile Athleisure: Finally, make sure to pack a few athleisure pieces that you can wear when you hit the hotel gym, as well as when you're lounging around in the lobby or running out to grab a latte. This will be a serious space-saver you'll be thankful for when you're trying to cram everything into your bag. Simple black leggings and a stylish hoodie like this one from Onzie ($65) make for a perfect combo.
With these five items on hand, you'll no doubt be able to squeeze in a few runs on the beach and toning sessions in your Airbnb without sacrificing precious suitcase space.
What workout essentials do you bring when you're on the road? Tweet us at @BritandCo and let us know!
(Featured photo via Getty)
Brit + Co may at times use affiliate links to promote products sold by others, but always genuine editorial recommendations.
Maggie McCracken
Maggie McCracken is a freelance writer, blogger and aspiring digital nomad. She writes primarily about food, travel, yoga and healthy living, and she has a background in health and science journalism. You can read more of her work on her lifestyle and travel blog, The Olive Branch.
Health