See All the Best Red Carpet Looks from the 2015 Billboard Music Awards
May 18, 2015
It's Sunday night, and we're curling up on the couch, sipping vino and admiring all the glitz, glam and gorgeous outfits on the red carpet for the 2015 Billboard Music Awards. From anything-but-little black dresses to barely there gowns, these outfits stole the show before the show even started. We can't think of a better way to usher in the new week than with Taylor and the rest of the stars at the BMAs. Scroll on for all our favorite looks from the red carpet.
---
1. Zendaya: Never one to blend in, actress-singer Zendaya wore another outfit by her Met Gala dress designer, Fausto Puglisi. We're not always a fan of the matchy-matchy, but Zendaya works this ensemble like the boss she is. (via Jason Merritt/Getty)
2. Giuliana Rancic: The TV personality rocked a Mugler dress and Barbara Bui mirrored sandals that showed off an impressively high slit. (via Jason Merritt/Getty)
3. Charli XCX: Charli's long black dress isn't from a designer you know — it's actually a vintage slip from the '30s and understated in a way that is total old-school glam, with a hint of witchy attitude. (via Jason Merritt/Getty)
4. Jennifer Lopez: If the Met Gala taught us anything, it was that barely-there dresses seem to be the look every celeb is trying. For J.Lo, this sheer Charbel Zoe number embellished with intricate, glittery spirals takes that look to the next level. (via Jason Merritt/Getty)
5. Idina Menzel: The Frozen goddess herself looked understated in a little black number and nude makeup. (via Jason Merritt/Getty)
6. Kylie Jenner: Showing off her long legs and fierce attitude, Kylie sported a leather Balmain dress cinched at the waist with an intricately carved golden belt. (via Jason Merritt/Getty)
7. Fall Out Boy: These bandmates give us all the early-2000's feels with their classic black ties and tuxedos. It's quite the upgrade from their mohawk days. (via Jason Merritt/Getty)
8. Aimee Song: This cute designer rocked a purple Carven dress and stunning white and gold Sophia Webster heels. (via Jason Merritt/Getty)
9. Ed Sheeran: Ed's been killing it this year, so we had to include his everyday look. While the white button down and black tie read classy, the untied sneakers and untucked shirt let us know he's just one of us. (via Jason Merritt/Getty)
10. Meghan Trainor: It turns out this powerhouse singer is all about the sequins. This floor-length glittery number shows just a hint of leg and strappy heels. (via Jason Merritt/Getty)
11. Bonnie McKee: Not only is Bonnie giving us major ab inspiration with a black crop top and cropped harem pants, but her pastel hair has us ready to to join the pink side. (via Jason Merritt/Getty)
12. Taylor Swift: Taylor and her Balmain jumpsuit are dazzling in this photo. BRB, we're rewatching the Bad Blood music video over and over again. (via Jason Merritt/Getty)
13. Iggy Azalea: Fuchsia pumps and dip-dyed colored locks are balanced by nude makeup and a gorgeous powder blue crop and skirt combo. It wouldn't be Iggy without that strategically placed sheer panel. (via Jason Merritt/Getty)
14. Britney Spears: Opting out of the popular cutout and sheer trend, Britney showed her subtle, glamorous side with a long-sleeved beige Yousef Al-Jasmi gown, studded with diamond-shaped beads. (via Jason Merritt/Getty)
15. Chrissy Teigen: Only Chrissy could pull off the plunging neckline and sequined stripes of this Balmain jumpsuit. (via Jason Merritt/Getty)
16. Mariah Carey: From the short Tom Ford dress with that very low neckline, to those Saint Laurent pumps and black shades, Mariah rocked all-black-everything like it was nothing. Guess when you're as ageless as Mariah, your future is always bright. (via Jason Merritt/Getty)
17. One Direction: They may be one member short, but One Direction is on point with their red carpet looks. They showed up in a mix of an intentionally disheveled tie, a patterned scarf and a printed Margiela T, which is balanced by a Saint Laurent suit, Prada and Christian Louboutin boots and a Paul Smith jacket. It gives them just a touch of that "bad boy musician" look that we love so much. (via Jason Merritt/Getty)
18. Nick Jonas/Olivia Culpo: Our new crush may just be Nick Jonas and this head-to-toe mauve suit and button down Kenzo. Of course, the arm candy that is Olivia Culpo in that Elie Saab jumper doesn't hurt. (via Jason Merritt/Getty)
19. Laverne Cox: This plunging Marc Bouwer creation is glistening perfection, just like Laverne herself. (via Jason Merritt/Getty)
20. Kendall Jenner: With a slicked-back mane, thigh-high boots and a structured Balmain blazer covered in pearl embellishments, Kendall owned the world of chic tonight. (via Jason Merritt/Getty)
21. Rita Ora: Old Hollywood meets trendy Hollywood with this fabulous Fausto Puglisi gown. It's made ever so much more dramatic with gold embellishments, large cutouts and cherry red lipstick. (via Jason Merritt/Getty)
Which celeb look is your favorite? Share your thoughts in the comments below.
Nicole Jahns
Nicole is a writer, artist and major dog enthusiast eating her way through Chicago, IL. When she's not getting her "om" on, she's sharing recipes and DIYs on her blog,
Midwest Love Fest
.
Music
Our undergarments might have taken a backseat in 2020, but with a new year upon us, we're feeling inspired to reprioritize our most intimate clothing layer — especially in time for Valentine's Day. Because hey, what better way to kickstart a season of self-love than by treating yourself to a confidence-boosting set of lingerie?
We turned to trusted intimates brand Adore Me to set us straight on trends for the year ahead, featuring size-inclusive bodysuits, romantic bustiers, lacy babydoll styles, and everything in between. Luxe sets start at $24.95 with free shipping and exchanges, and if you're not sure what style would work best for you, Adore Me has an at-home styling service called the Elite Box. You can try everything on from the comfort and safety of your home, keep what you love, and send back the rest totally hassle-free. Need more to pique your interest? Scroll ahead to see the silky lingerie and loungewear pieces we're adding to our cart.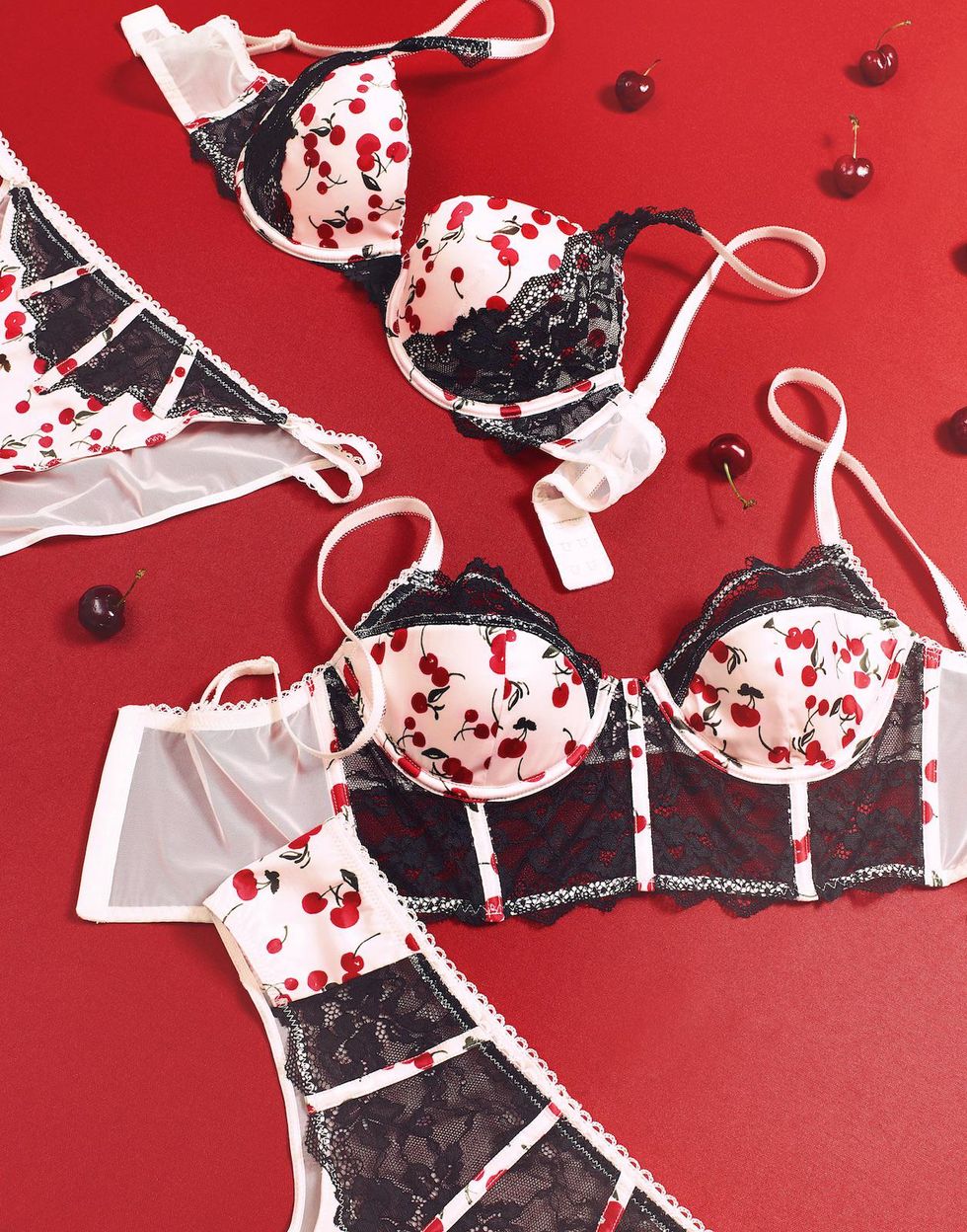 Adore Me Svana Contour Set ($24.95): You can't go wrong with this playful satin cherry print and lace design.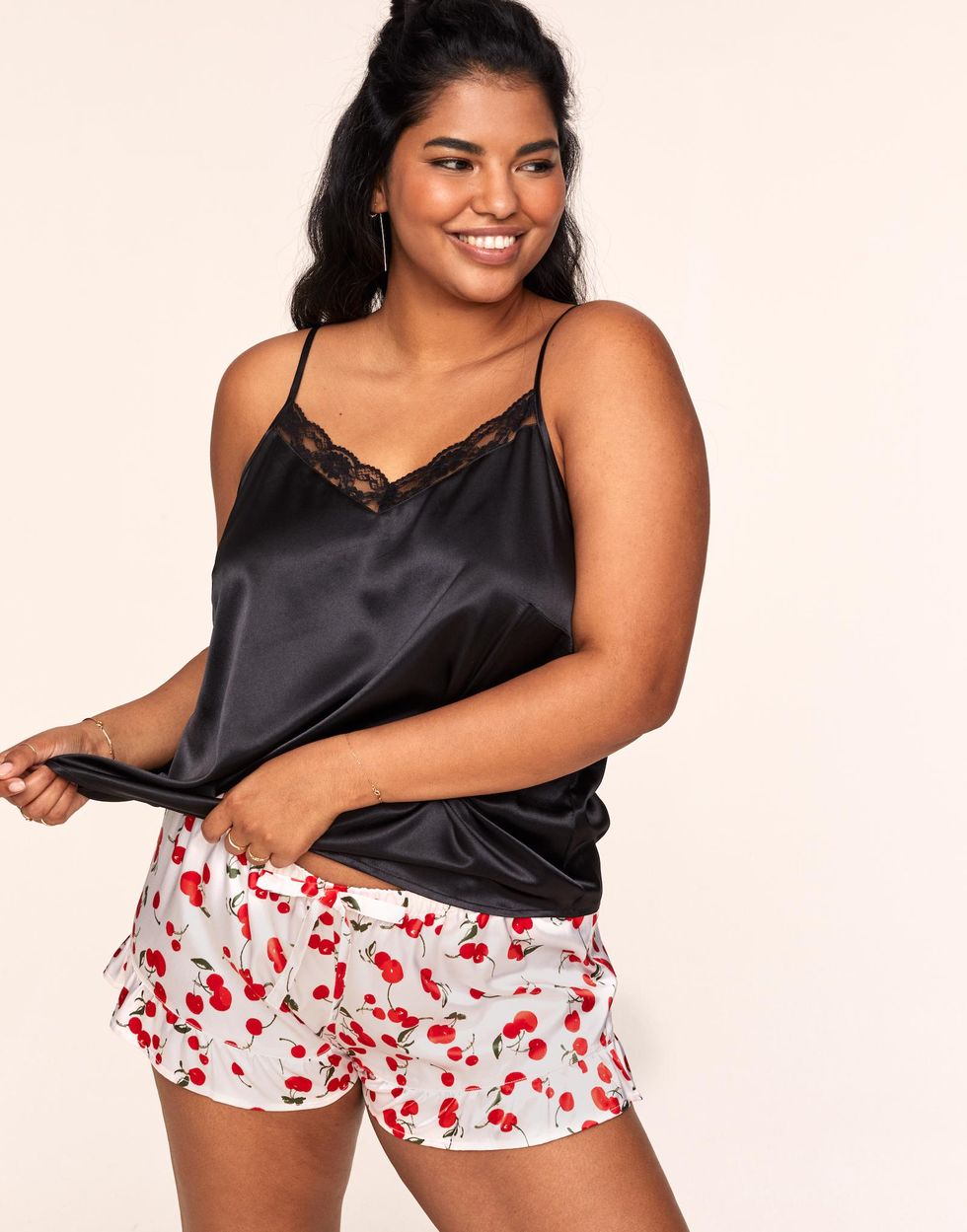 Adore Me Luana Camisole & Short Set ($24.95): It was about time for a PJ upgrade, and this silky set is perfect for sweet dreamin' and lounging around the house.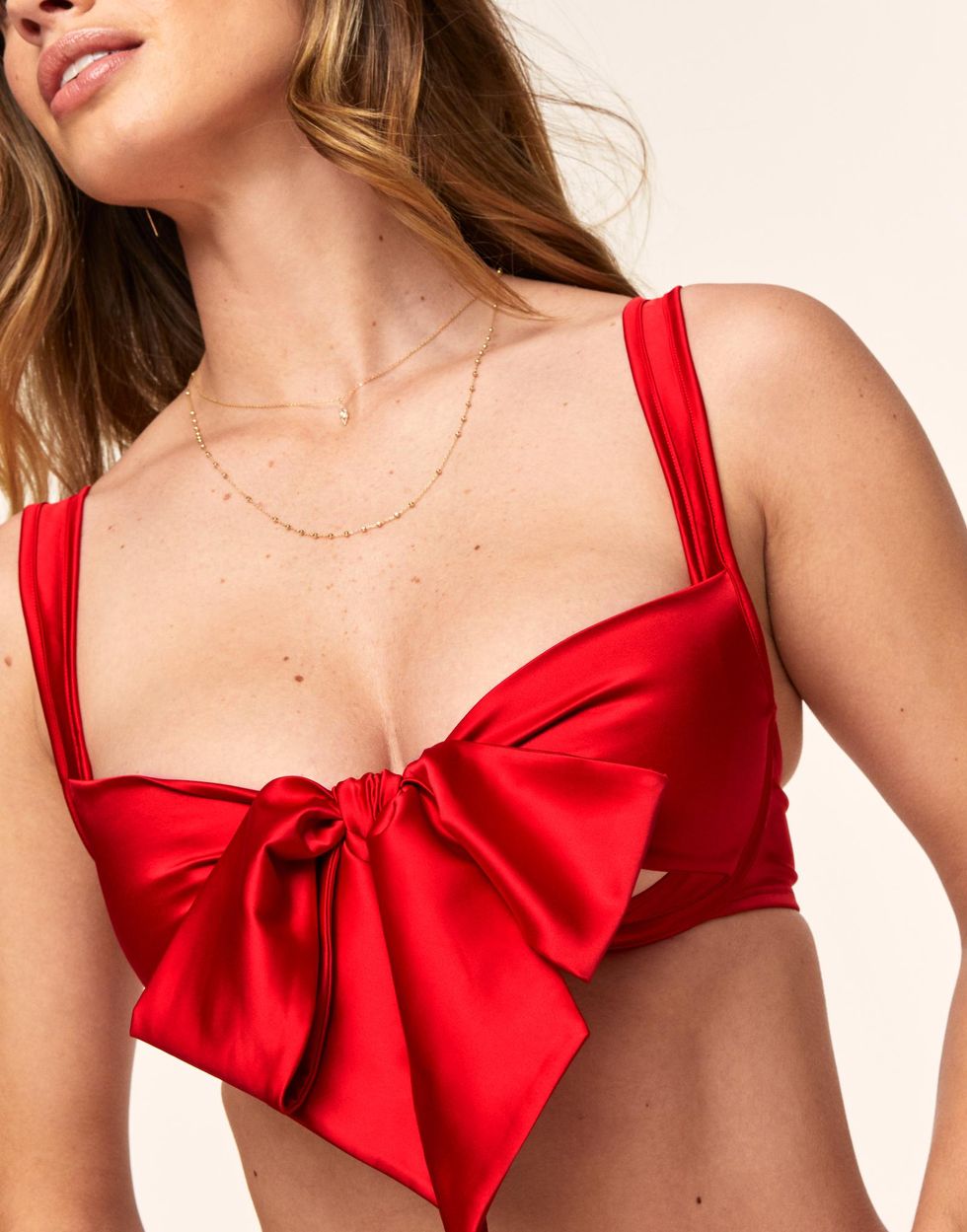 Adore Me Gynger Unlined Set ($24.95): Va-va-voom! Hands-down the sexiest piece in the collection, this bra boasts a fiery red bow and skin-showing cups — literally confidence in a bra!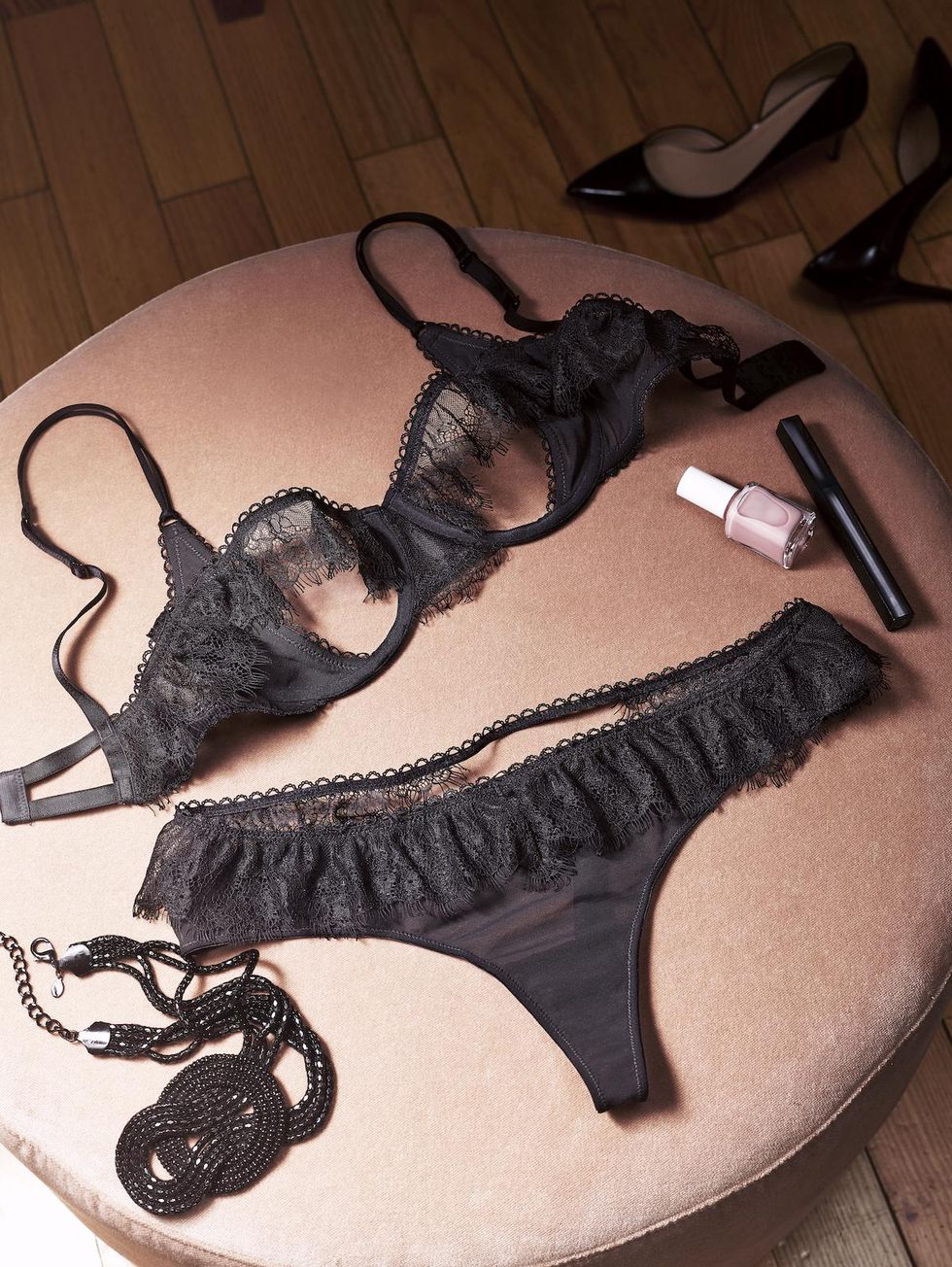 Adore Me Evetta Unlined Set ($24.95): This barely-there flouncy lace set is for when you'd almost rather wear nothing at all.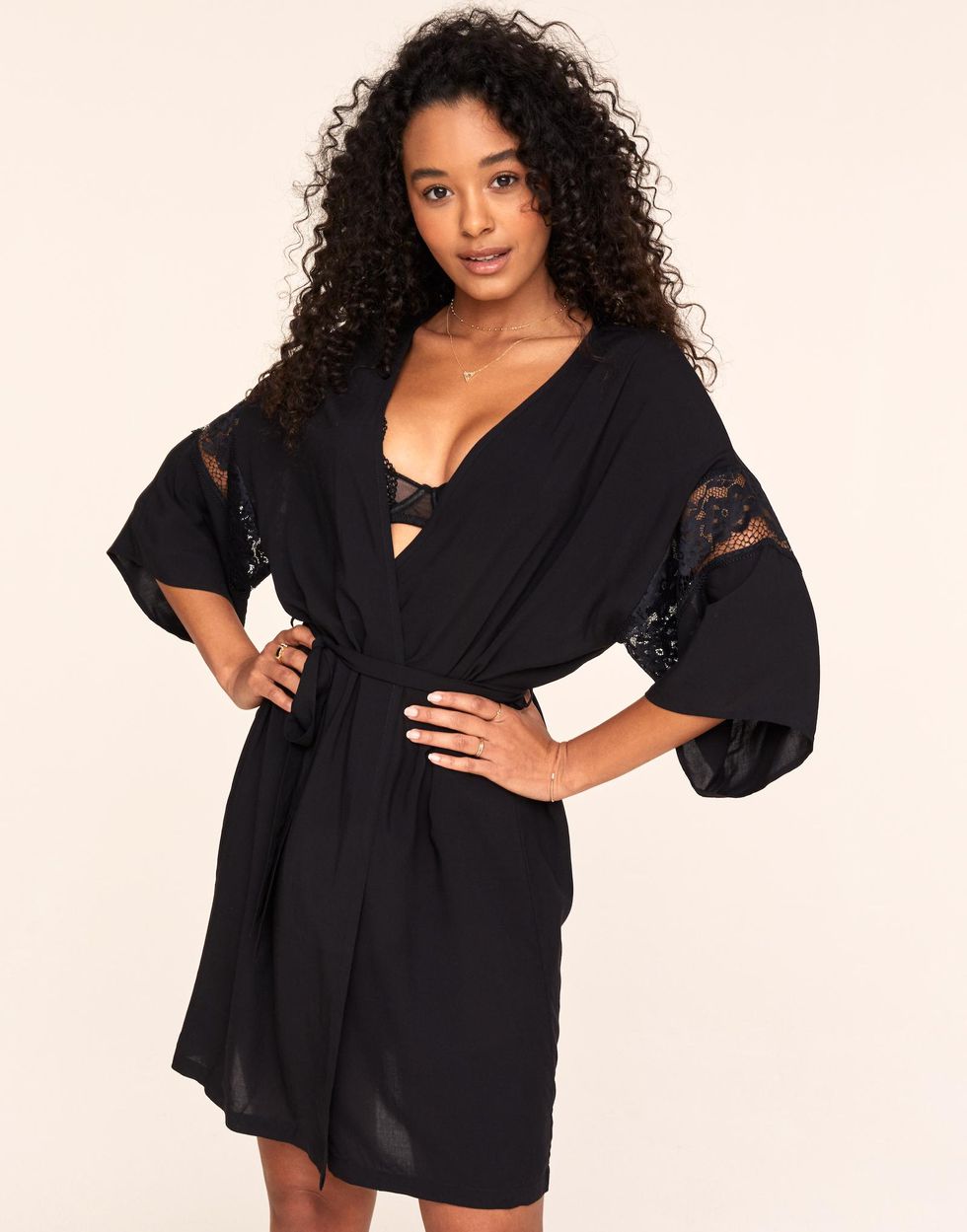 Adore Me Desirae Robe ($24.95): Take your self-care to the next level with this so-soft robe with subtle lace detailing.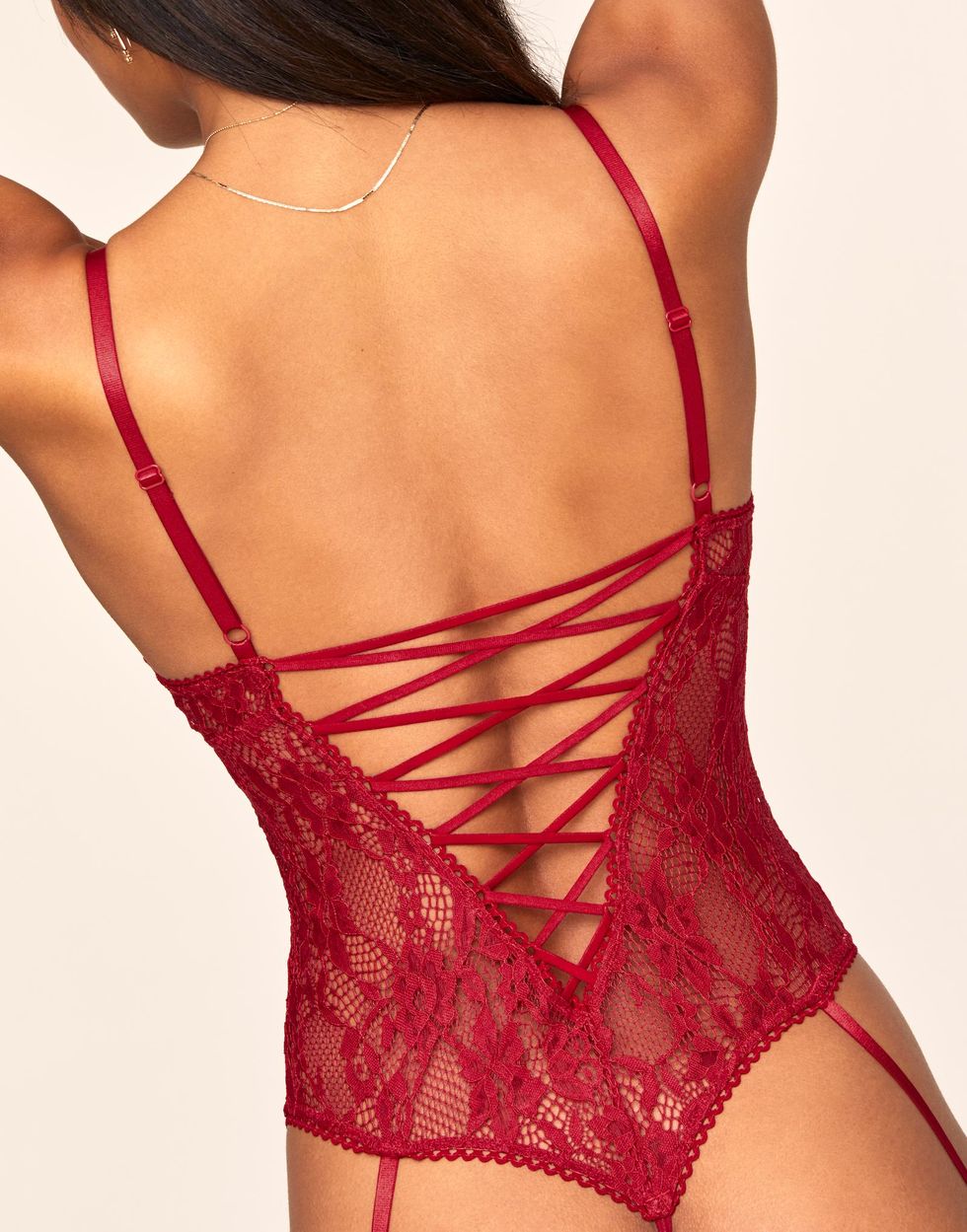 Adore Me Clarisse Unlined Bodysuit ($24.95): This floral lace bodysuit with adjustable attached garters is straight out of our lingerie fantasy.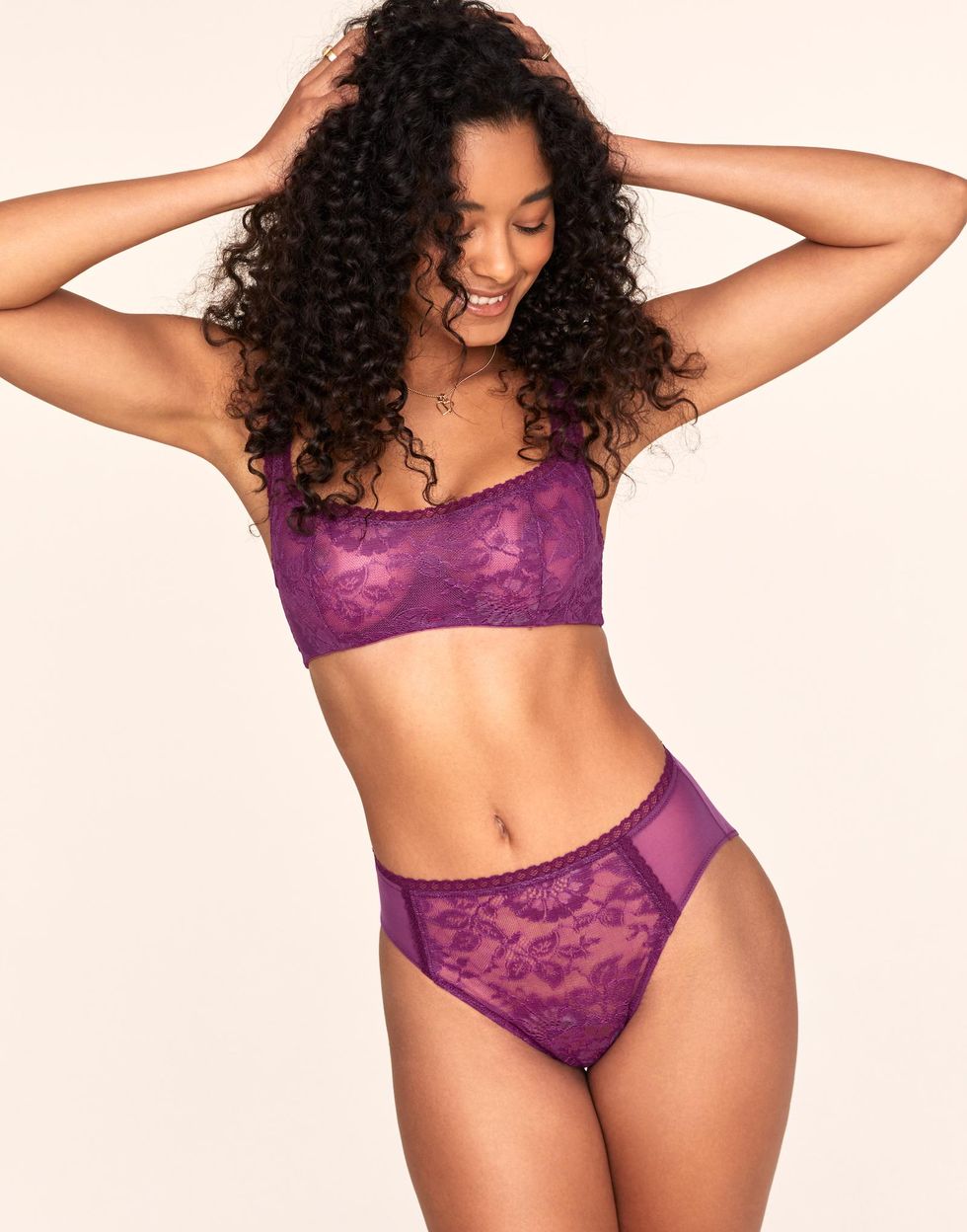 Adore Me Charlize Unlined Set ($24.95): If plum is more your power color, you'll love this sheer lace set.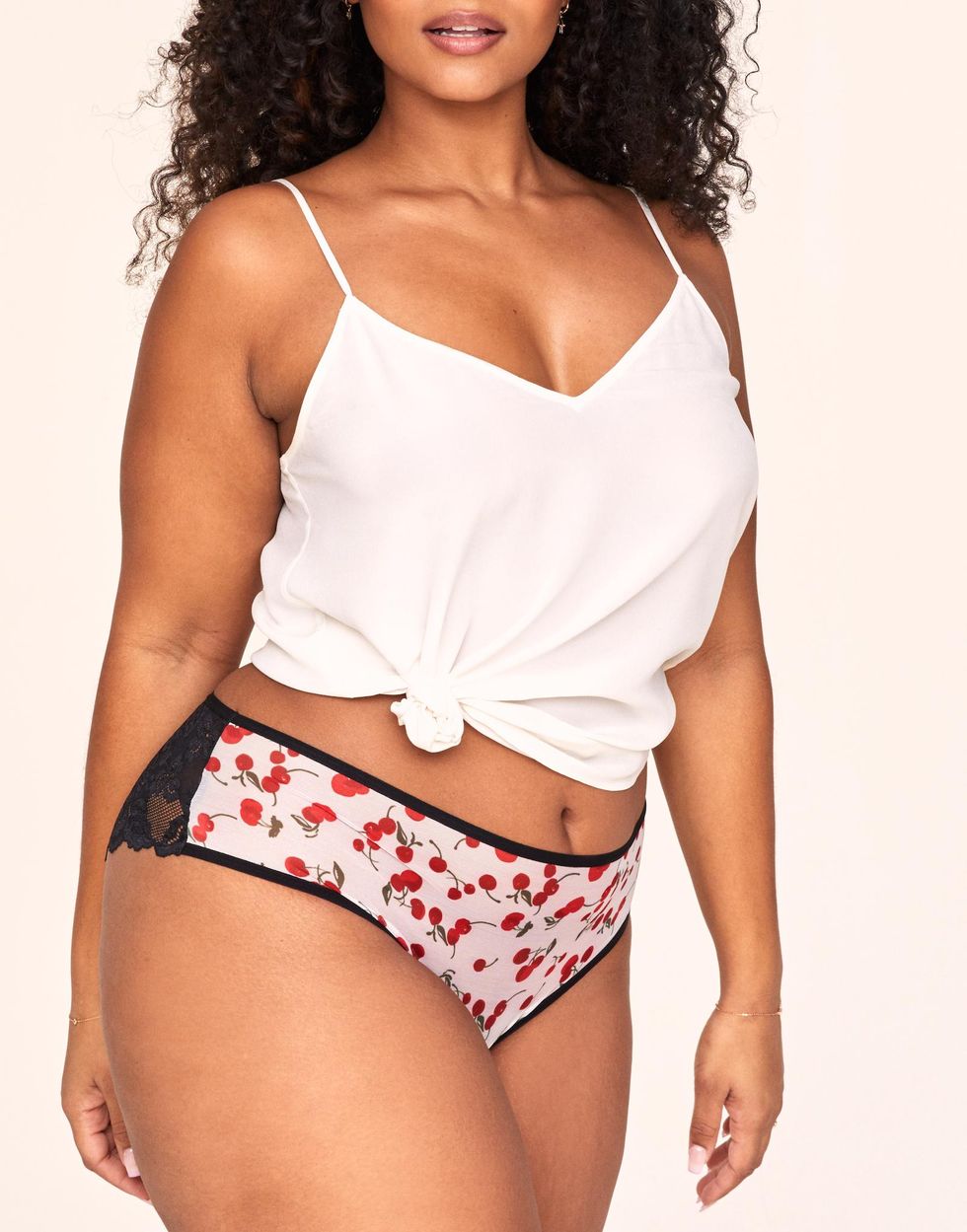 Adore Me Helene Cheeky Plus (5 for $20): Our underwear drawer needs a little TLC too, and these comfy undies with coverage are the answer.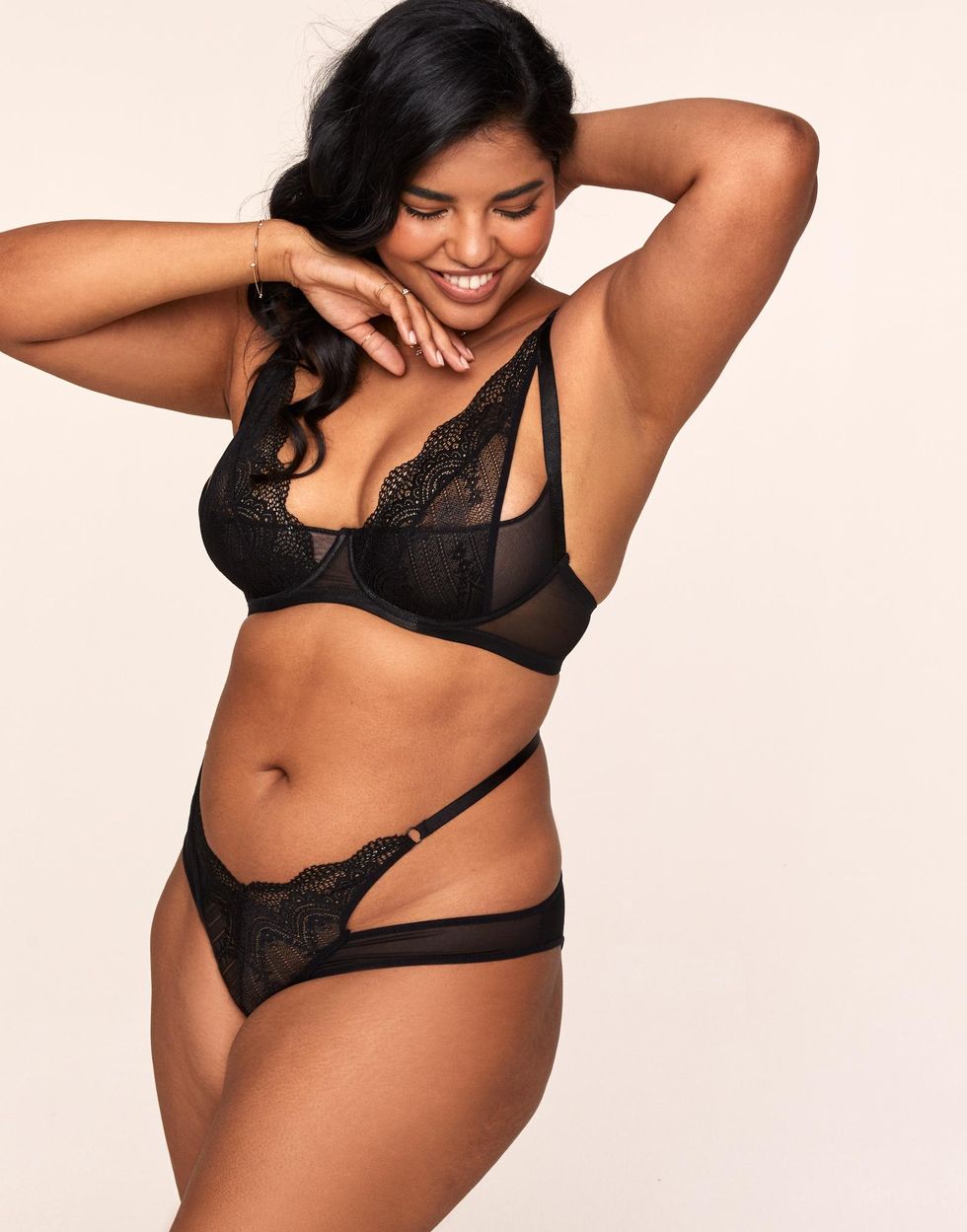 Adore Me Kaia Contour Plus Set ($24.95): Cutouts are all the rage, so why not have them in your underwear too?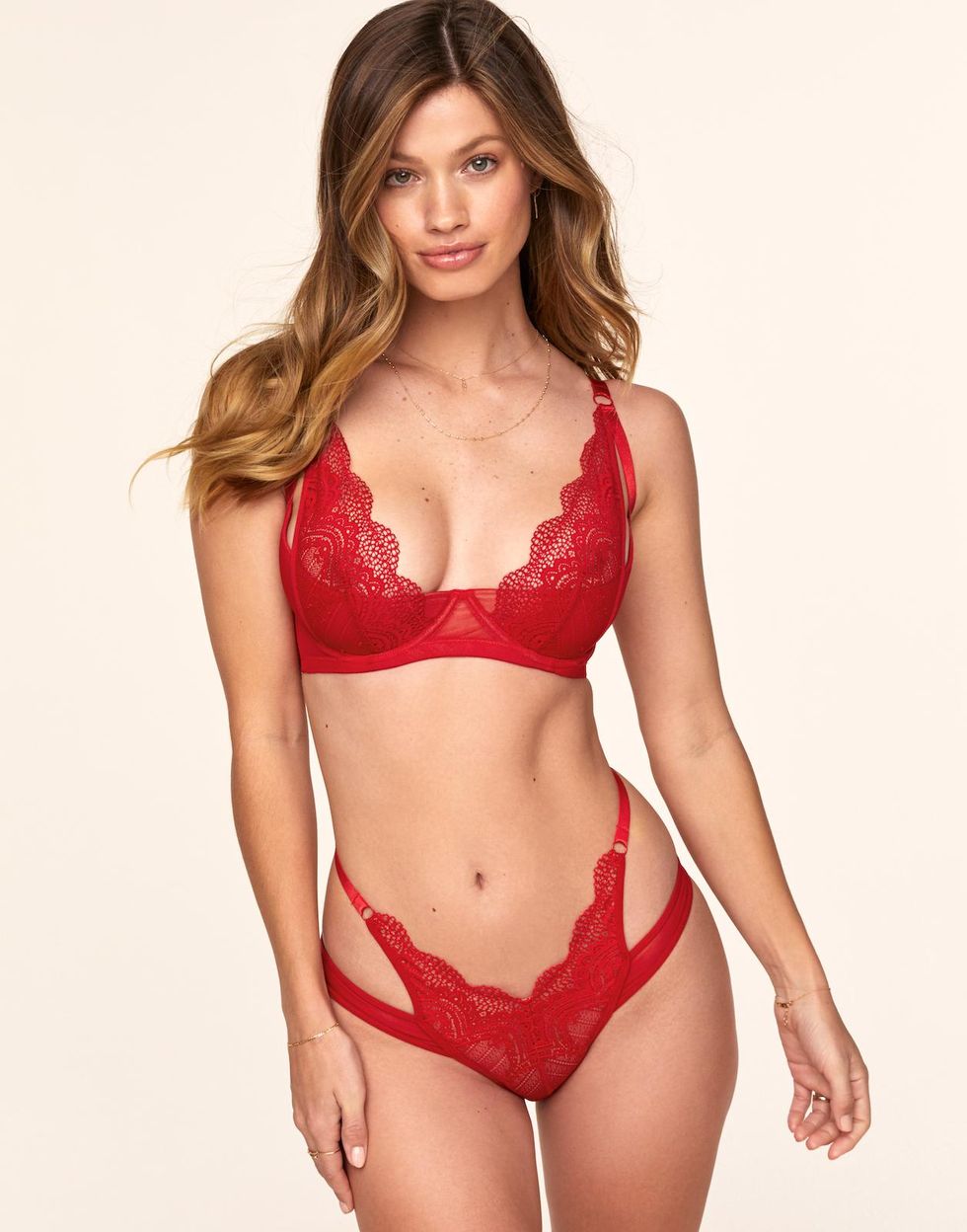 Adore Me Kaia Contour Set ($24.95): Oh, and it comes in fire engine red — yes, please!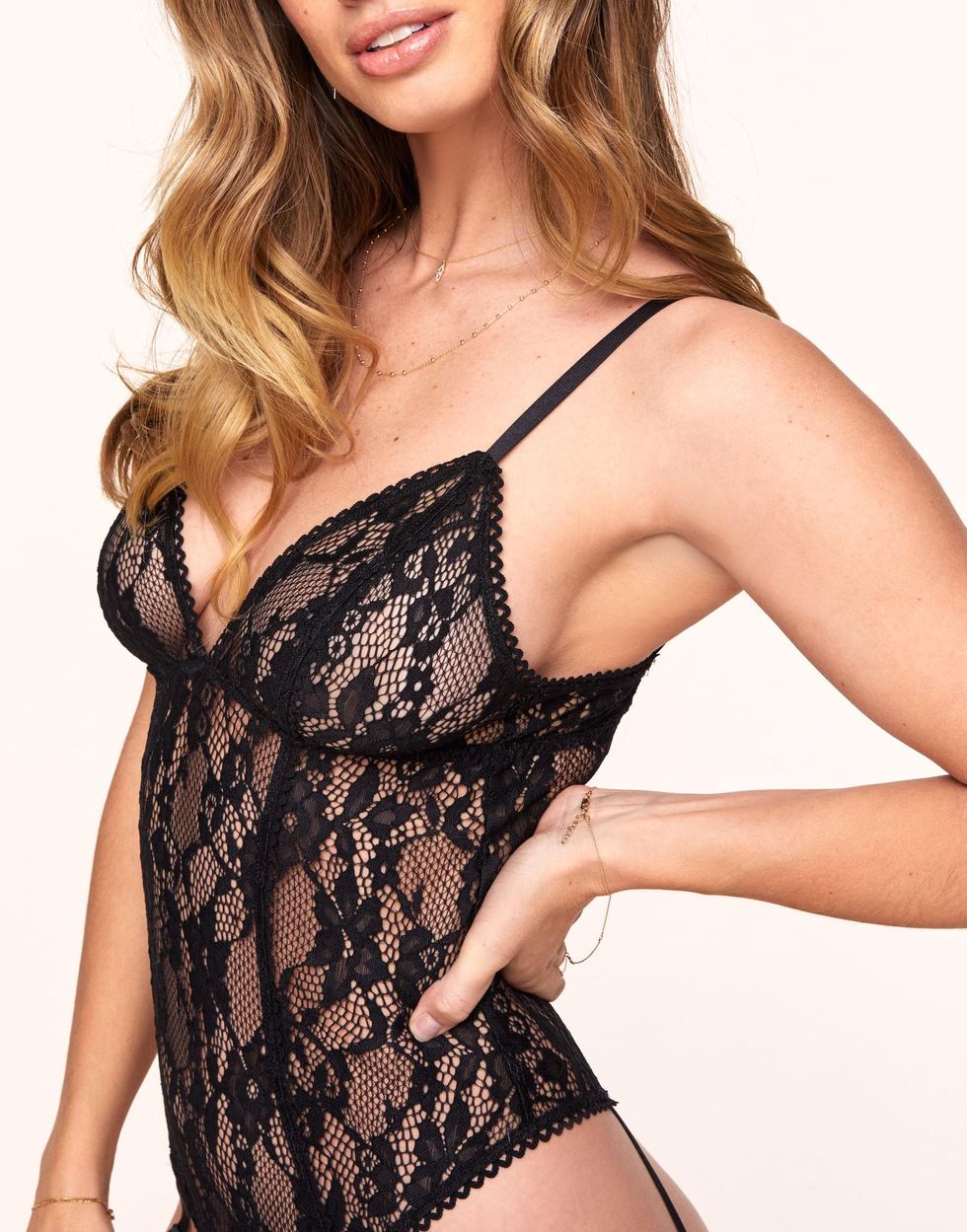 Adore Me Clarisse Bodysuit ($24.95): If you weren't sure about bodysuits, let this classic style change your mind.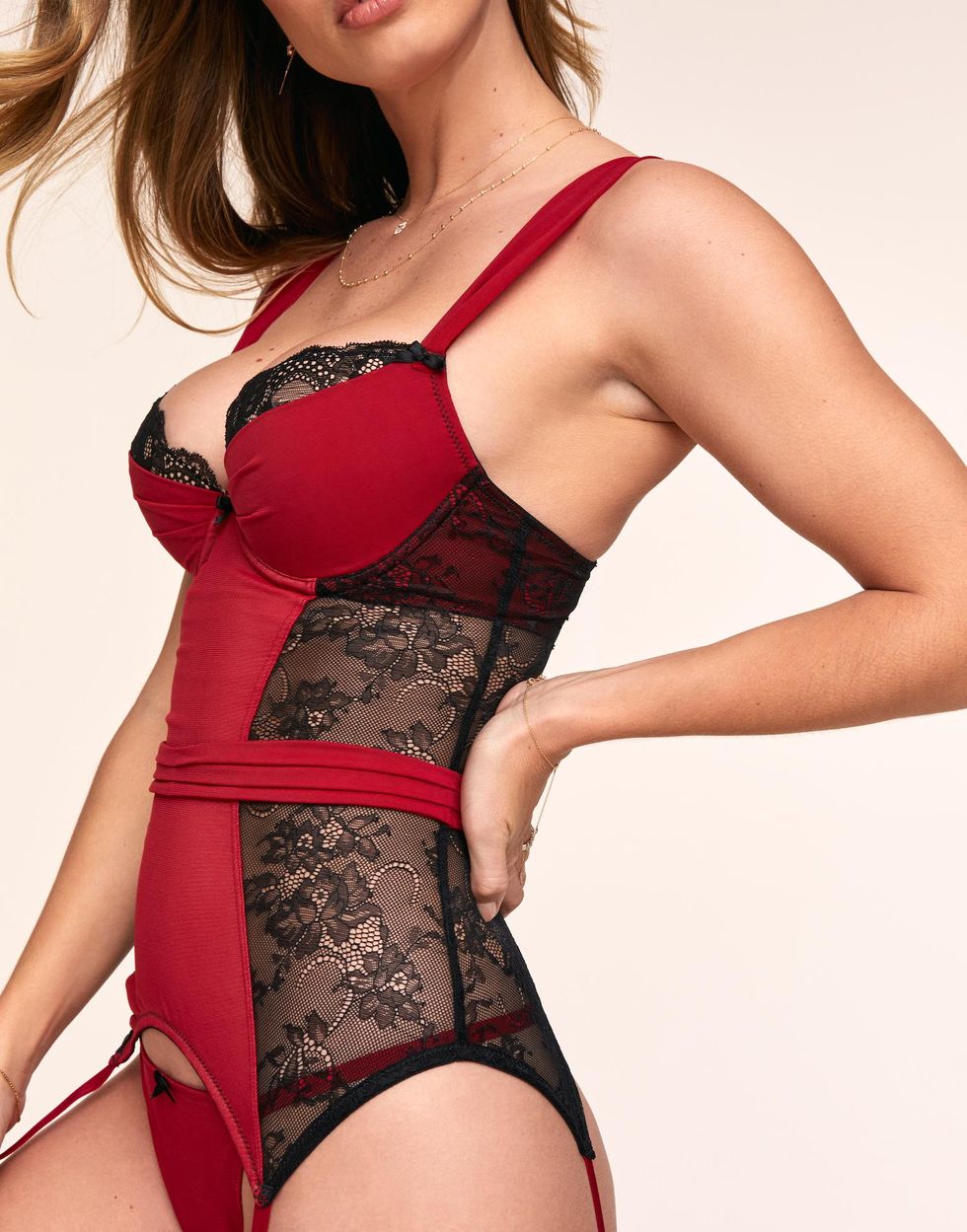 Adore Me Corina Push Up Bustier ($24.95): Like more volume in the cleavage area? This sexy corset situation is for you.
Fashion