A 66-Second Recap of Re:Make – Watch Now!
Nov 05, 2013
It's been just over a month since Re:Make took place in San Francisco. While we've done our best to recap the highlights (here, here, here, here, and here), we also know that reading about the event doesn't necessarily give you the full-fledged Re:Make experience. Sometimes you have to see it to believe it. Today, we're excited to announce that our Re:Make highlight reel is ready for all of you to check out. Here's a rundown of the event in just 66-seconds.
---
Cool huh? We've got a couple more goodies for you! Read on.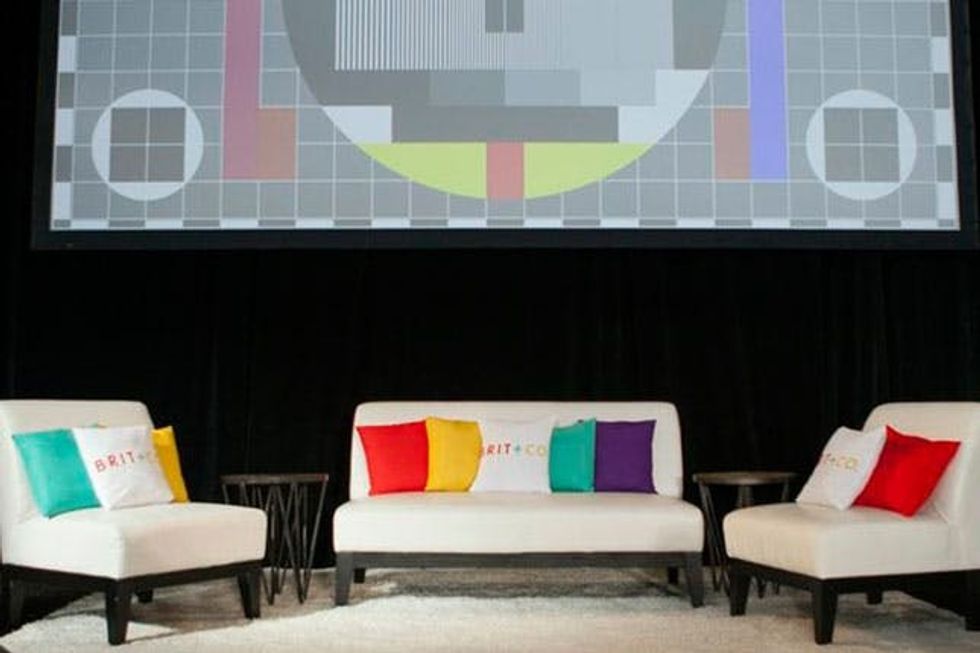 As you may know, we were joined by some inspiring creative leaders for a conversation about how technology is changing creative industries on day one. We had A-listers ranging from Michelle Phan to Randi Zuckerberg to Chris Anderson. For all of you who couldn't make it, don't fret! We're going to be posting all of the keynotes, panel discussions, and fireside chats over the coming weeks right here on the site.
Brit Morin
Hi, I'm Brit, the founder and CEO of Brit + Co. I'm a young mom of two, tech nerd and design-inclined lady who has a zillion hobbies and curious about... just about everything! My mission from the beginning has been to unlock women's creativity and courage to try new things so that they can find the path to their true passions.
Brit's Blog
If you lack a certain way with words, then perhaps you can rely on showing how you feel this holiday season with an artful greeting card you can make at home! Brit dropped by our crafting studio where we teamed with Camp by Walmart to create a choose-your-own-adventure holiday card tutorial. In the interactive video, it's up to you to decide what type of card you want to make — sentimental, or stylish? Three-dimensional, or keep it simple? After you've selected your design vibe, Brit helps you assemble it all together so your last-min card is ready to send. Get ready to pick up a few new DIY tricks when you watch the video now!
Holidays