These Delicious Sesame Shrimp Puffs Are Perfect for Oscar Night
Feb 11, 2017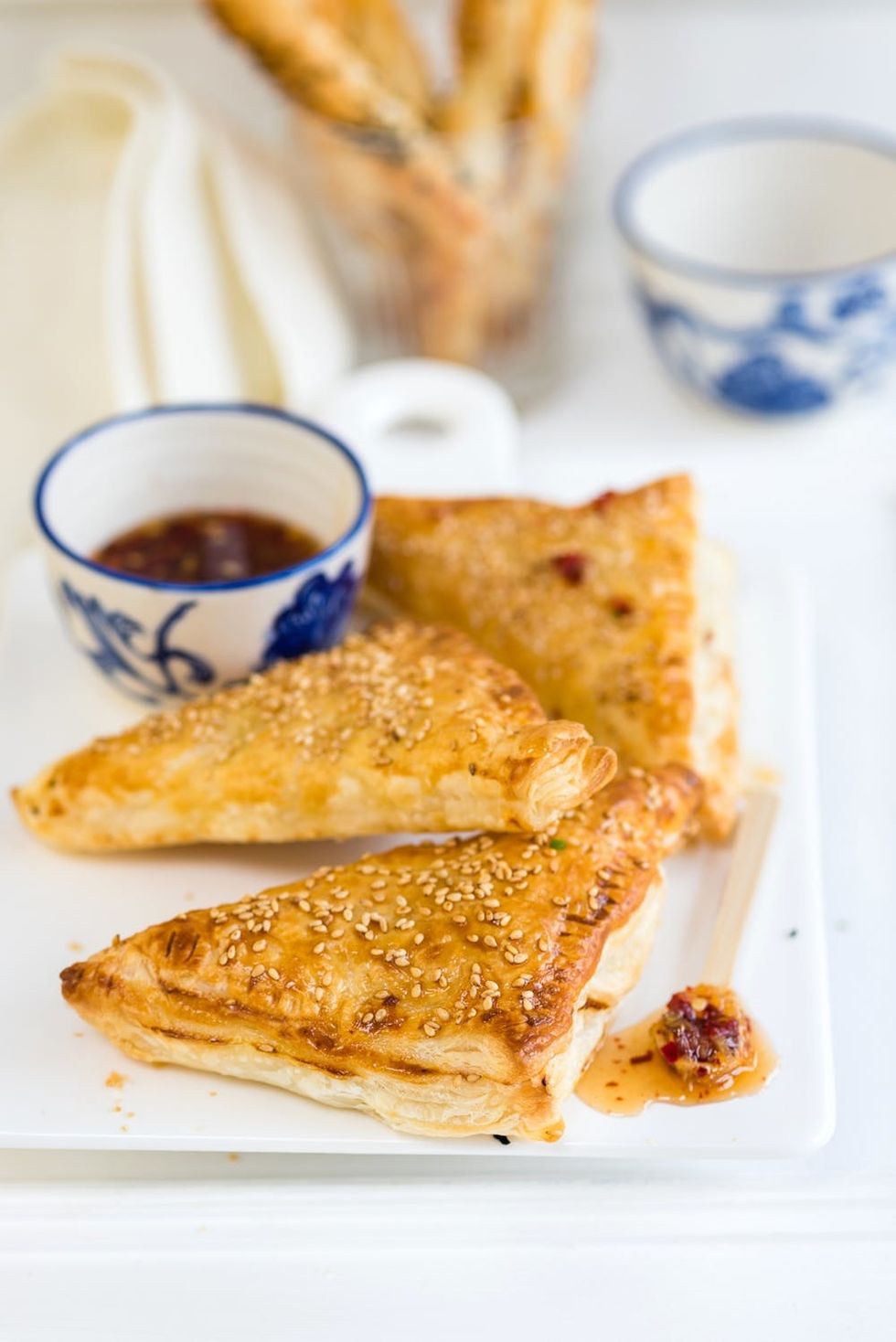 Oscar season is upon us! What better way to celebrate than by throwing an award-worthy Oscar party, and we have just the perfect appetizer for the big event. It's ready in record time and so delicious you might need to double up this recipe — they're sure to go fast. The Oscar for the tastiest app goes to… sesame shrimp puffs with homemade sweet chili sauce!
---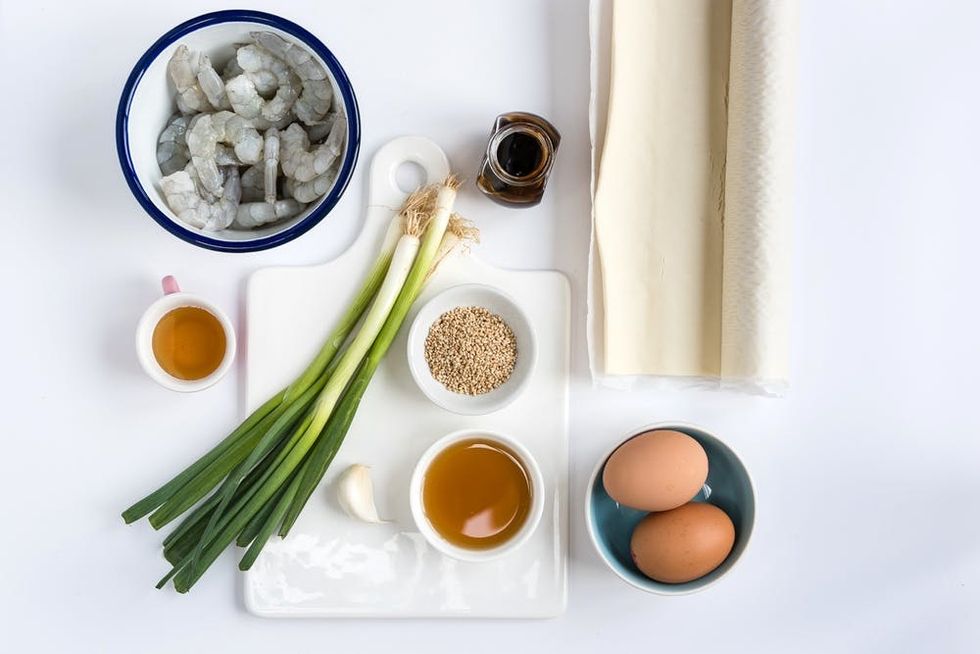 Ingredients:
Instructions: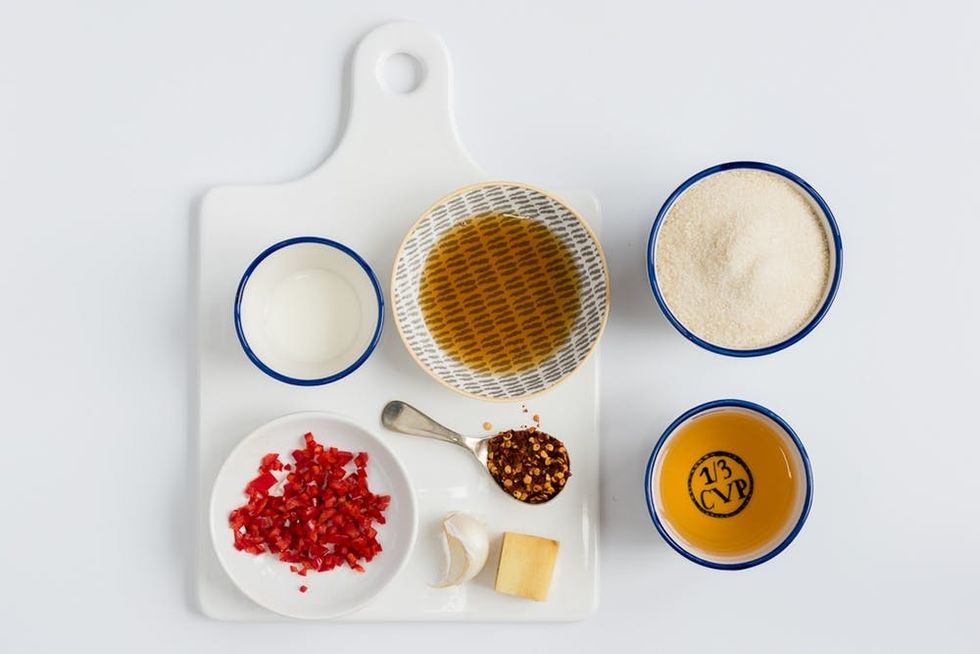 Ingredients:
For sweet chili sauce
Instructions:
Put the shrimp, scallions, the egg, garlic, oyster sauce, sesame oil and honey in a food processor or blender. Pulse a few times until the ingredients form a chunky paste. Cover, and chill in the fridge for an hour before using.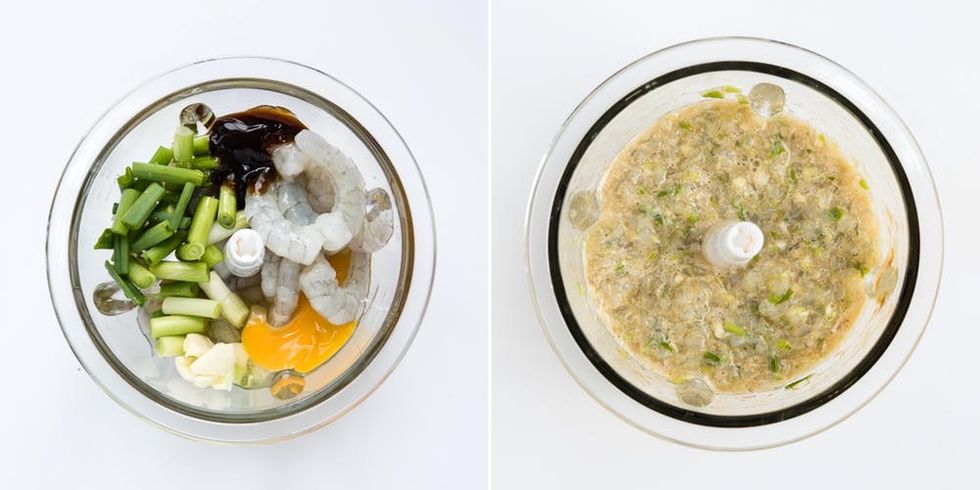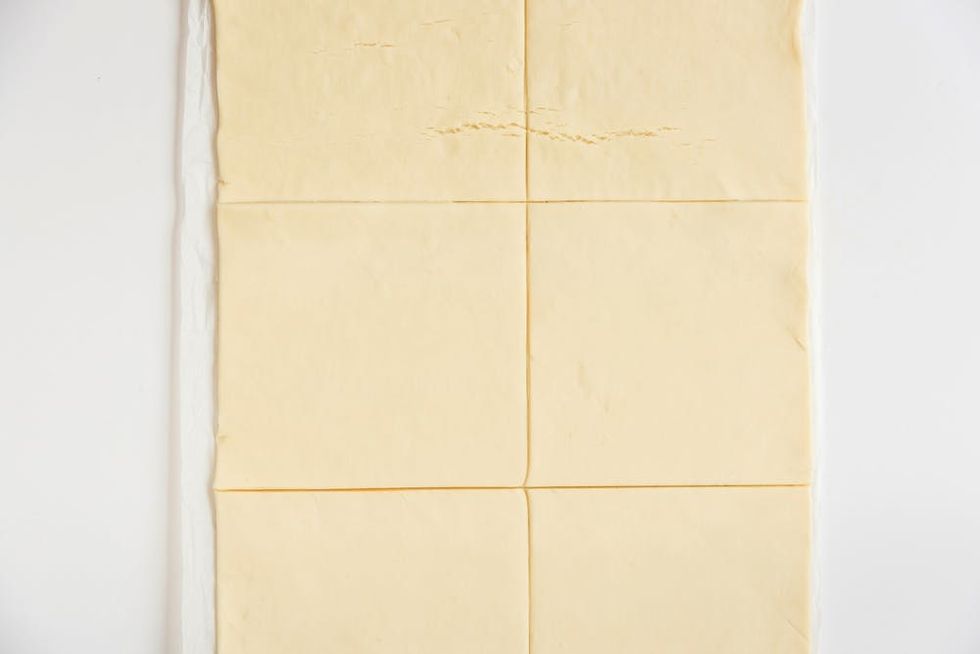 Preheat the oven to 400 degrees Fahrenheit. Take the puff pastry out of the fridge and let it stand for 10 minutes. Cut each pack into six squares, for 12 in total.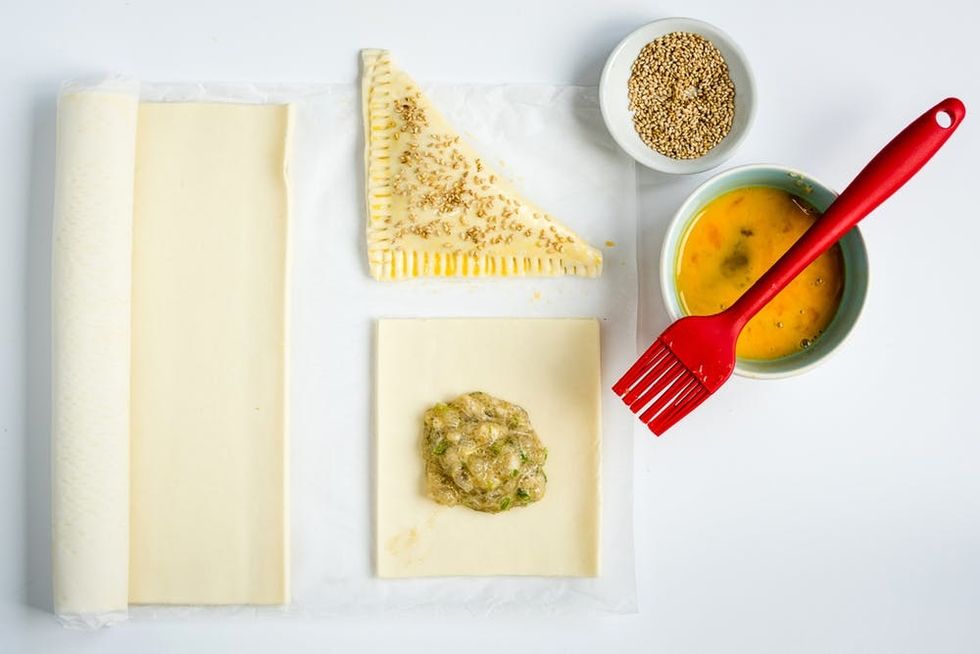 Place a scant tablespoon of filling on each square (do not overfill!), moisten the edges with a little water and then fold in half to form a triangle. Crimp the edges with a fork and brush with the beaten egg. Sprinkle with sesame seeds. Bake for 13-15 minutes or until the puffs are golden.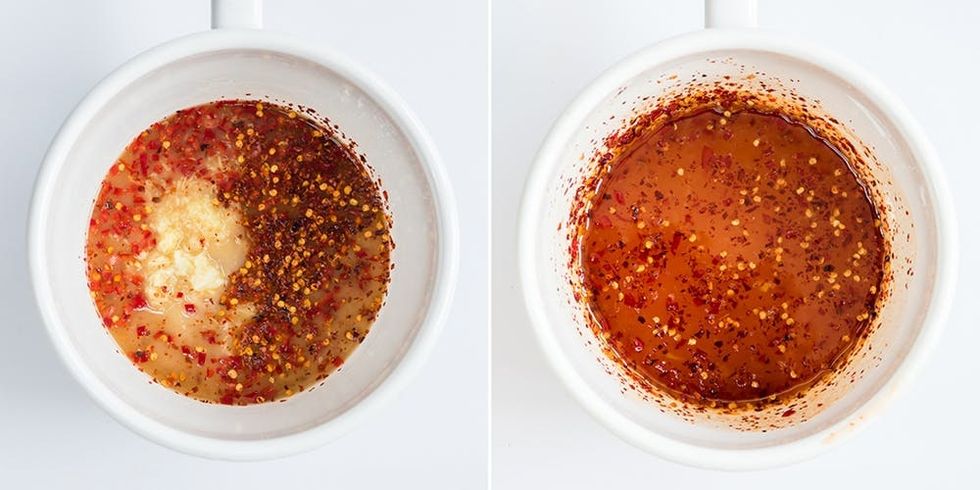 Put all the ingredients for the dipping sauce in a small saucepan and stir them to combine. Bring to the boil and then reduce to a simmer. Cook for five minutes or until the sauce is slightly reduced. Cool then transfer to a clean jar or dipping bowl to serve.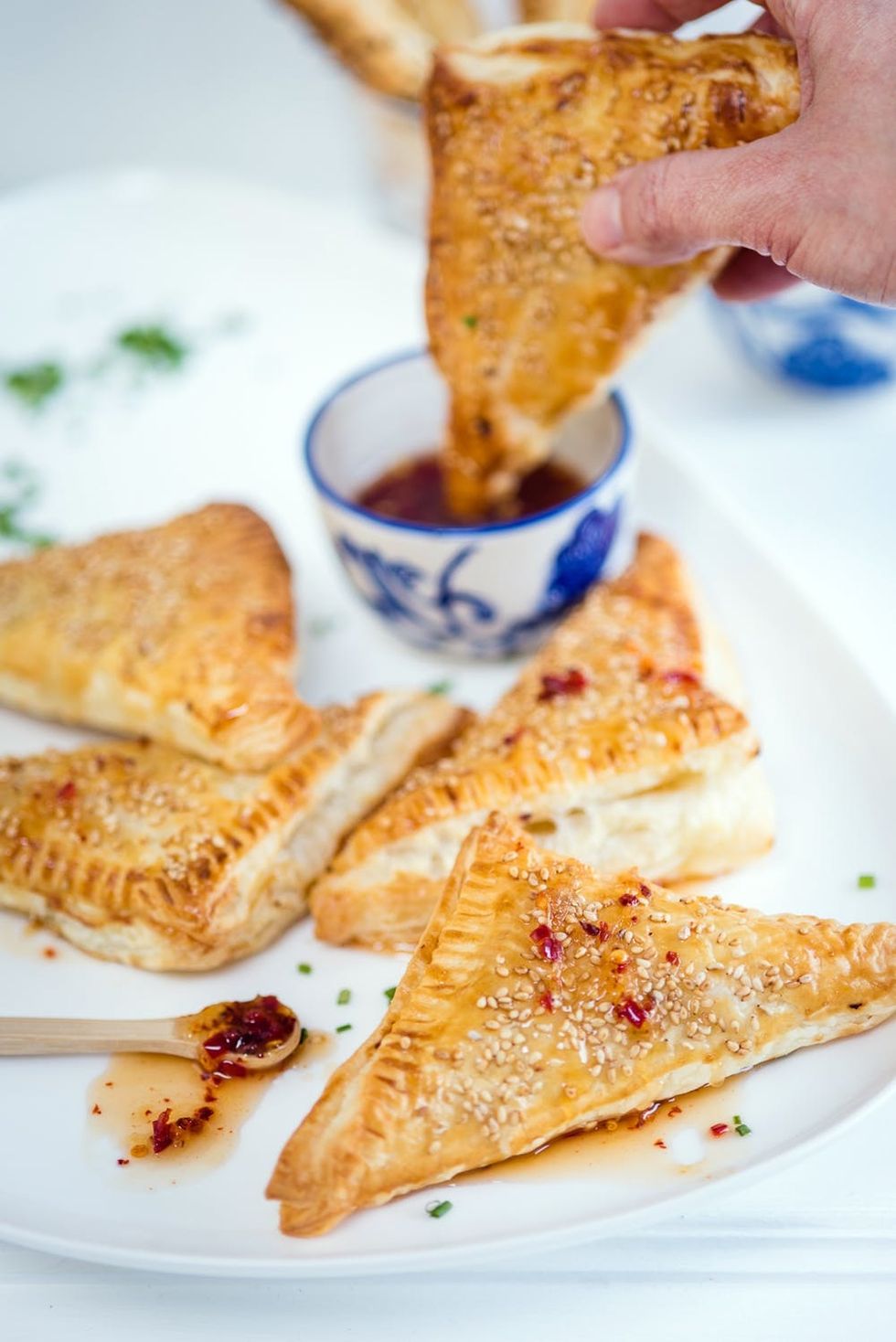 Serve the puffs drizzled with some of the dipping sauce — with extra on the side — sprinkled with chopped chives, and enjoy Oscar night!
Got any creative ideas for your Oscar party? Tweet us @BritandCo and let us know, and be sure to follow us on Pinterest for more party recipes!
Lucy Parissi
Lucy is a London-based designer, food photographer, coffee fanatic and cocktail appreciator. She is the food-obsessed blogger behind Supergolden Bakes.