Snapzoom Turns Your Binoculars into the Ultimate Smartphone Lens
Apr 27, 2013
Got an old pair of binocs from your opera-going days? Okay, from your bird-watching days? No? How about from randomly buying them at a flea market six months ago? Our latest Kickstarter find, Snapzoom, will help you turn them into the fanciest smartphone lens we've ever seen.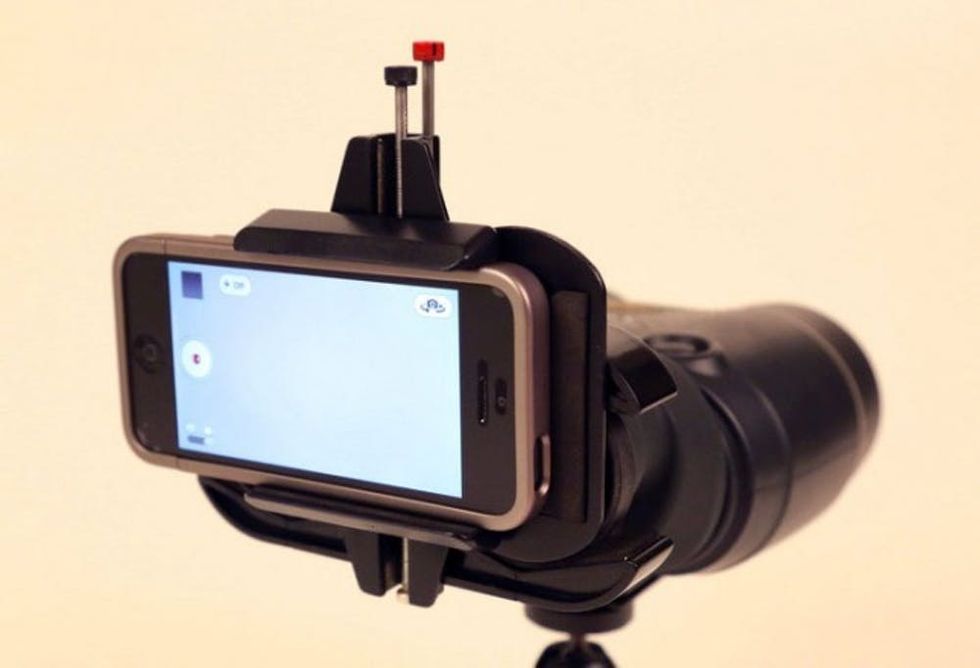 ---
A project by Daniel Fujikake and Mac Nguyen of HI Resolution Enterprises, Snapzoom is the first universal smartphone adapter that turns ordinary binoculars into super telephoto lenses. It can even attach a telescope to your smartphone instead of a telephoto lens.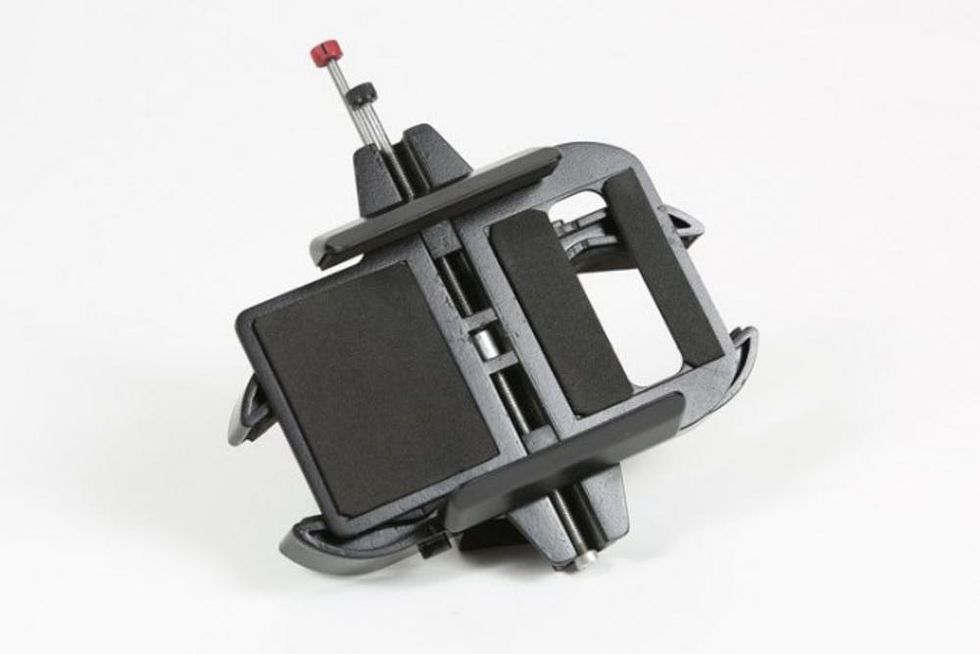 What we love about it is the fact that it turns two useful image-based gadgets into one super gadget! Just think of all the awesome shots you can take of that sunset you keep seeing out your window when you get home. Your Instagram followers will swoon. (Speaking of, did you know that Brit + Co. is on Instagram?!
Snapzoom also makes pretty incredible video footage – we love this short video of the gorgeous Golden Gate Bridge.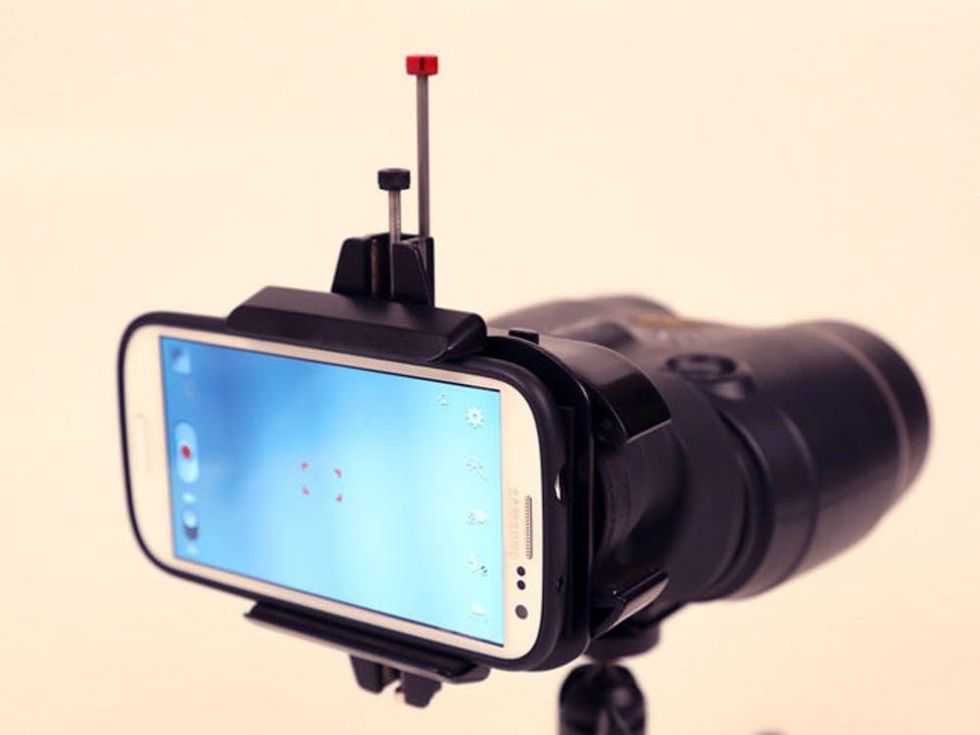 All in all, we dig the idea of buying an adapter instead of a crazy telephoto lens, especially when we're dealing with phoneography. A Kickstarter pledge of $70 will get you your very own Snapzoom, expected to ship in September 2013. Go for $90 and get a pair of binoculars as well. Awesome!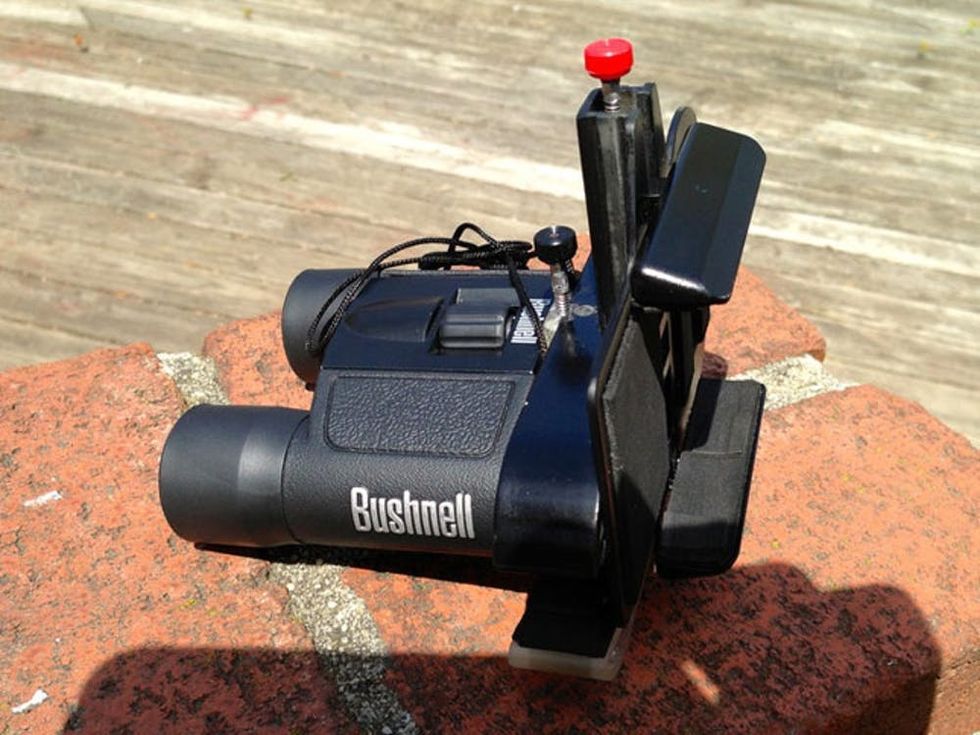 This doodad is especially great for folks who love themselves a little nature photography, but don't have the wherewithal to carry around a DSLR, multiple lenses, a smartphone, and a set of binoculars. We can't wait to see what happens when Snapzooms are in the wild – we're guessing YouTube is going to experience a cute animal overload (related: CuteRoulette.com).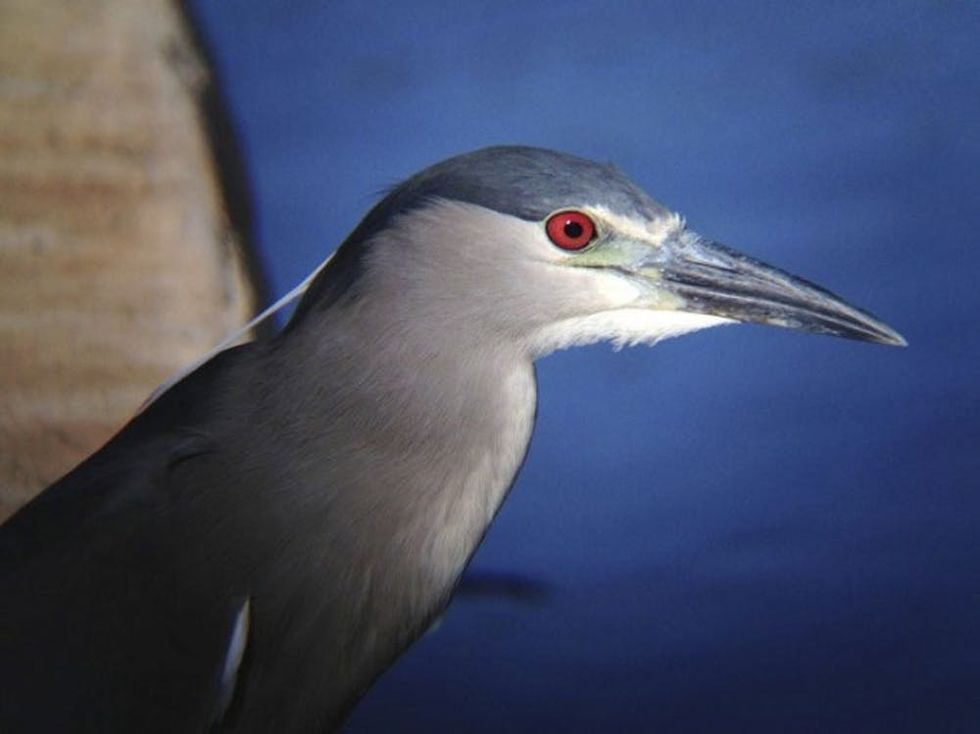 What do you think of the Snapzoom? Seen any other cool accessories for your budding phoneography career? Talk to us in the comments below.
Anjelika Temple
As Chief Creative Officer and Founding Partner at Brit + Co, Anjelika Temple brings her voracious consumption of all things creative and colorful to DIY projects, geeky gadgetry finds and more. When she's not DIY-ing her heart out, you'll find her throwing dinner parties with friends or adventuring with her husband David, their daughter Anokhi, and their silly dog Turkey.