This Company Turns Your Favorite Sound or Song into Colorful Wall Art
Oct 18, 2015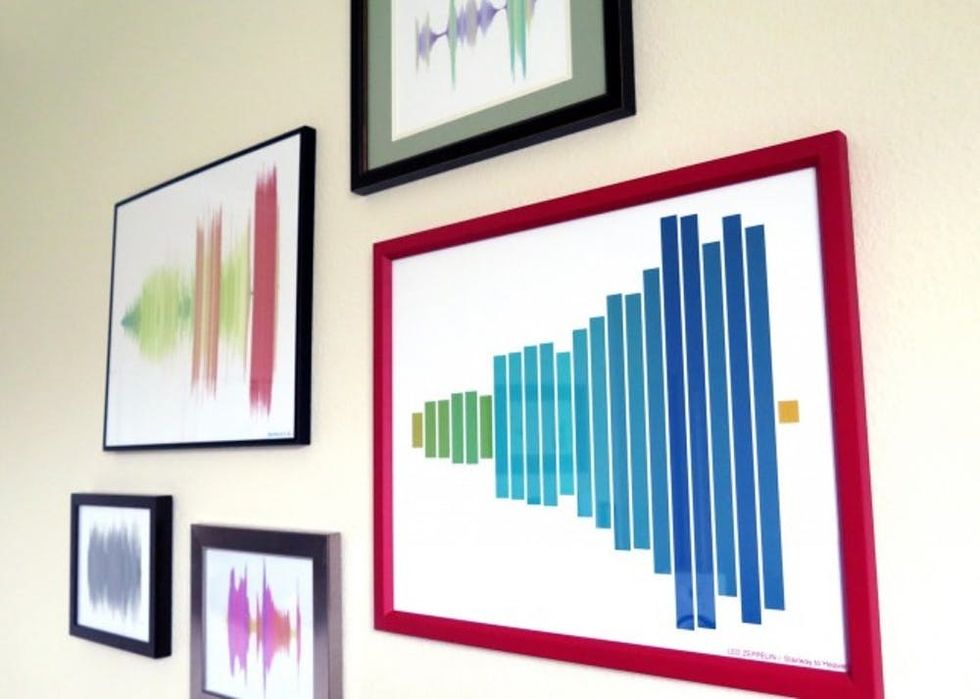 When it comes to wall art, there's nothing more personal than DIY art, but SoundViz, a new website and app, takes personalized art to a whole new, post-modern level. It literally transforms audio into colorful works of art and the best part is that it couldn't be easier to use.
---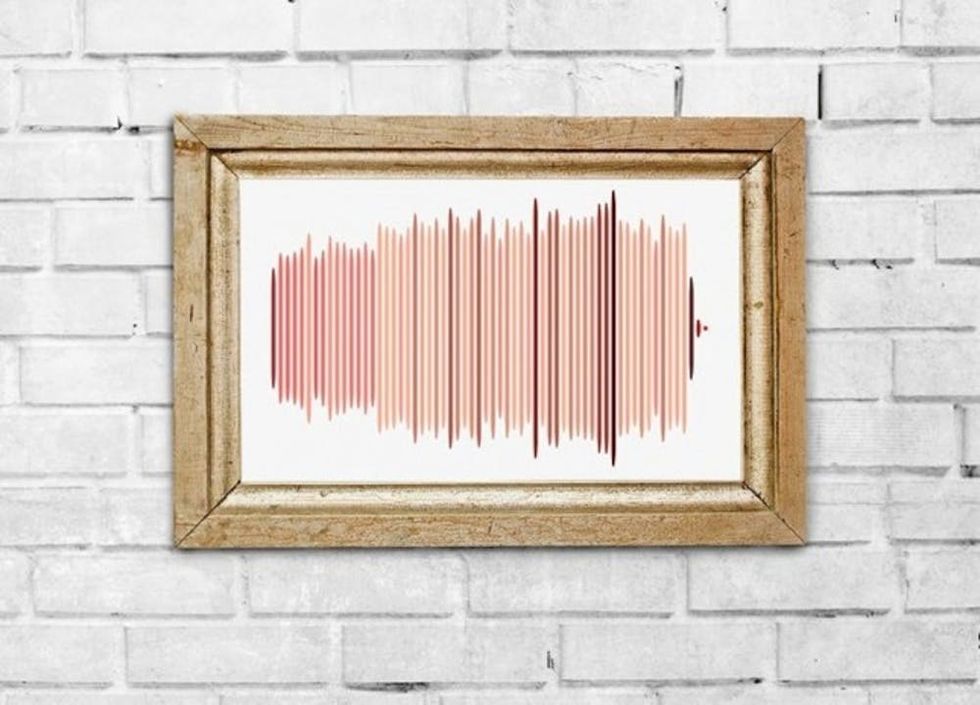 Start by uploading an audio file. This can be anything: your favorite song, your significant other saying "I love you," or your child's first words. You could even record something totally obscene, but to everyone else it just looks like pretty, colorful waves. After uploading your file, you'll have the option to customize the sound waves as well as the shape. Then, print out the end result yourself or order it on a nice white canvas. See? Couldn't be any easier.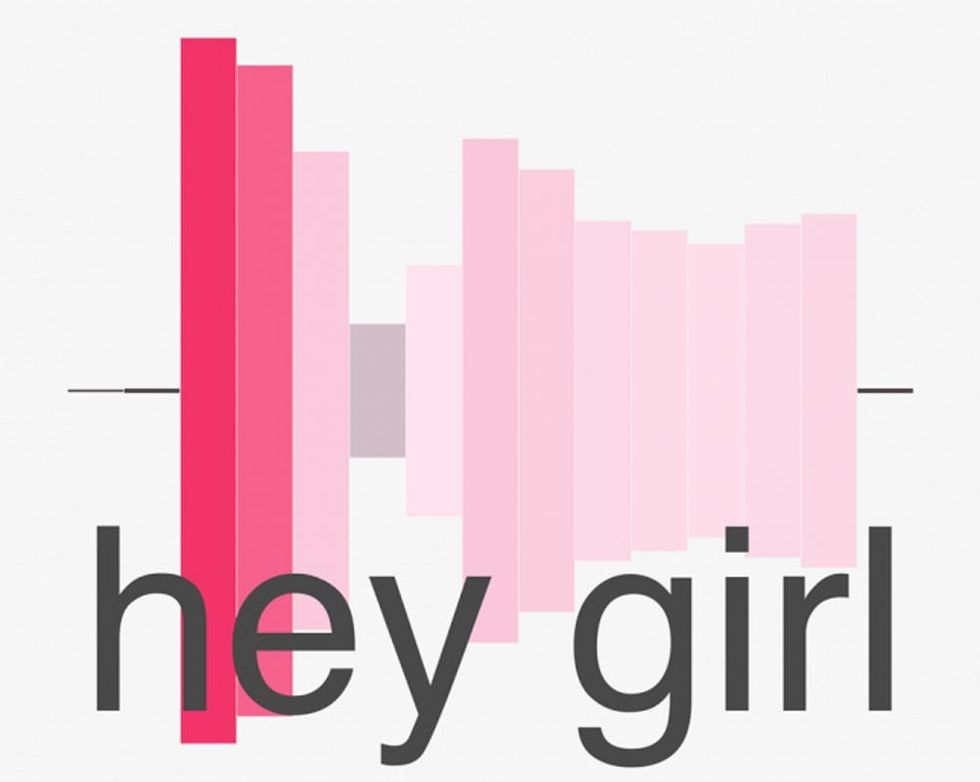 The finished product is a like a mysterious, secret message just for you (or anyone you decide to clue in on the secret). SoundViz's founder, Tyler Davis, is based in San Francisco (of course, right?) and has a background in software engineering. He also spent time in the navy working as an aviation electrician. Davis launched SoundViz about a year ago and the customer reviews have been largely positive, praising SoundViz for shipping the art quickly and loving the end result.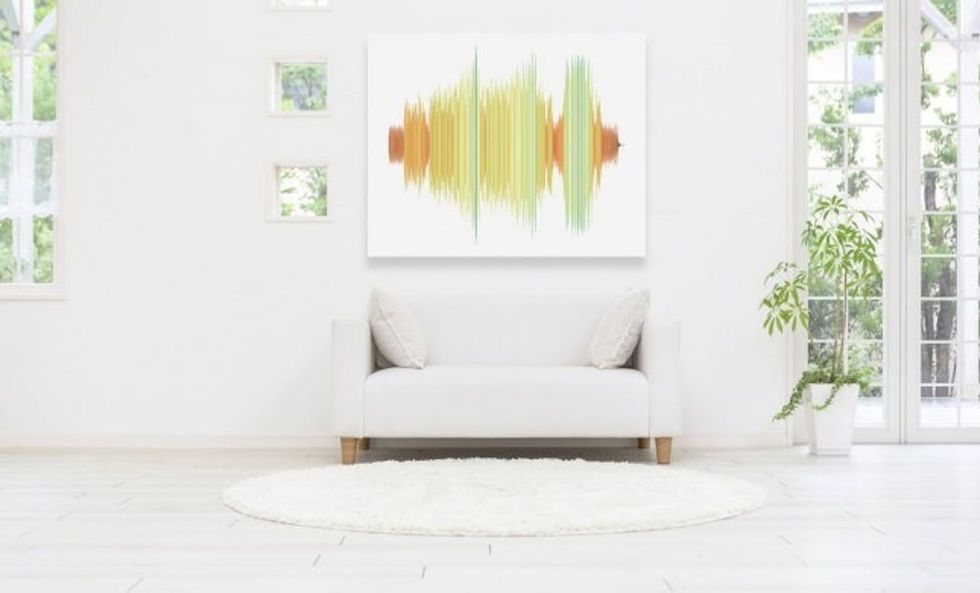 Prices range from $30 to $260, depending on the size and type of paper you want. If you just want the digital file so you can print it yourself, it's $30 flat, for any size.
What would you record? Share your ideas in the comments section.
(Photos courtesy of SoundViz)
Emily Laurence
Emily is a contributing writer for Brit + Co and former teen magazine editor. She lives in New York City, where she's on a mission to find the most delicious mocha in the East Village.
Lifestyle