Spinlister is the Simplest Way to Rent a Set of (Two) Wheels
May 09, 2012
If you've heard of Airbnb, you probably know how easy it is to rent another person's home. And if you've ever heard of GetAround, you know that you can rent someone's car, too. But, did you know that it's also possible to rent others' bicycles?
A new service called Spinlister is a marketplace that lets you find the best bikes to rent from individuals or existing rental shops. We're not only stoked on this concept because it's National Bike Month, but we also love it because it promotes exercise, green living, easier commuting, and potentially even a bit of cost savings.
---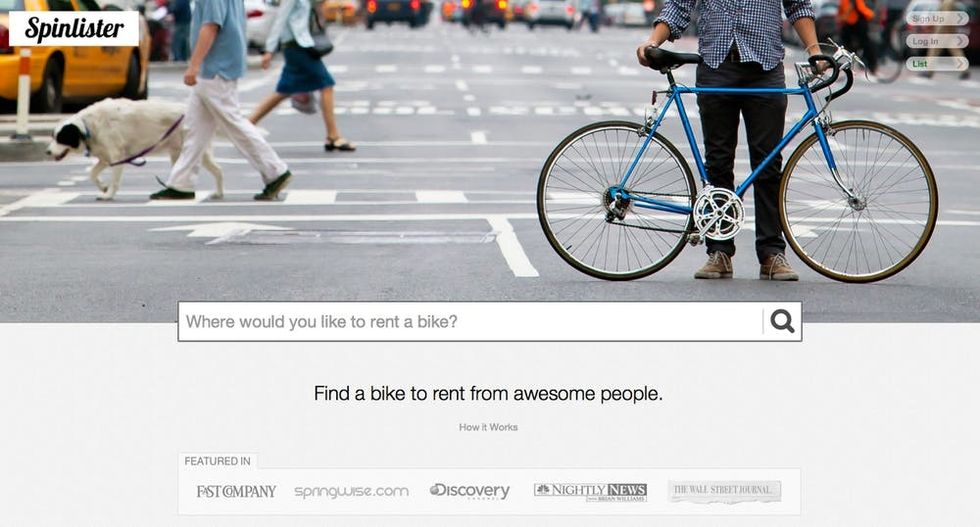 To use the service as a renter, all you have to do is search for the city you want to rent in, and select the bike you like. You can also determine which bike is closest to you, as the site does require you pick up the two-wheeled vehicle from the owner. (Note: while Spinlister currently has many of the major cities covered, it's still beefing up its inventory in medium to small cities.)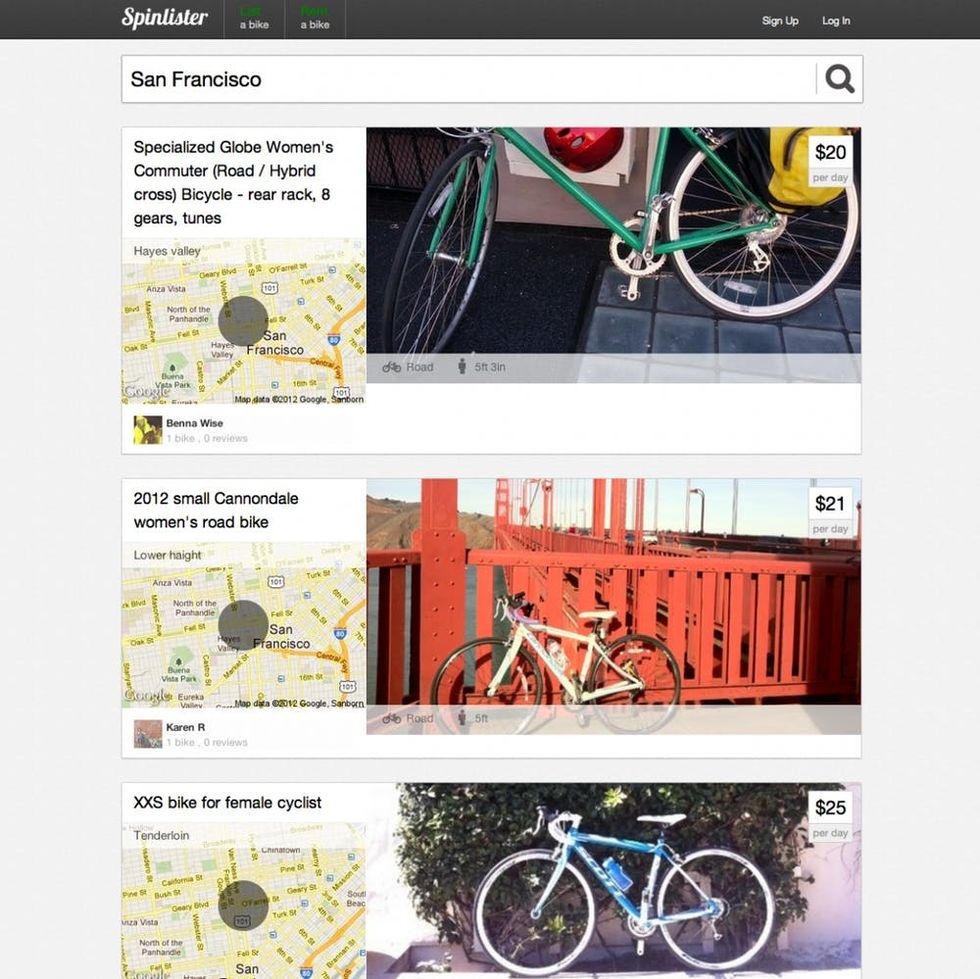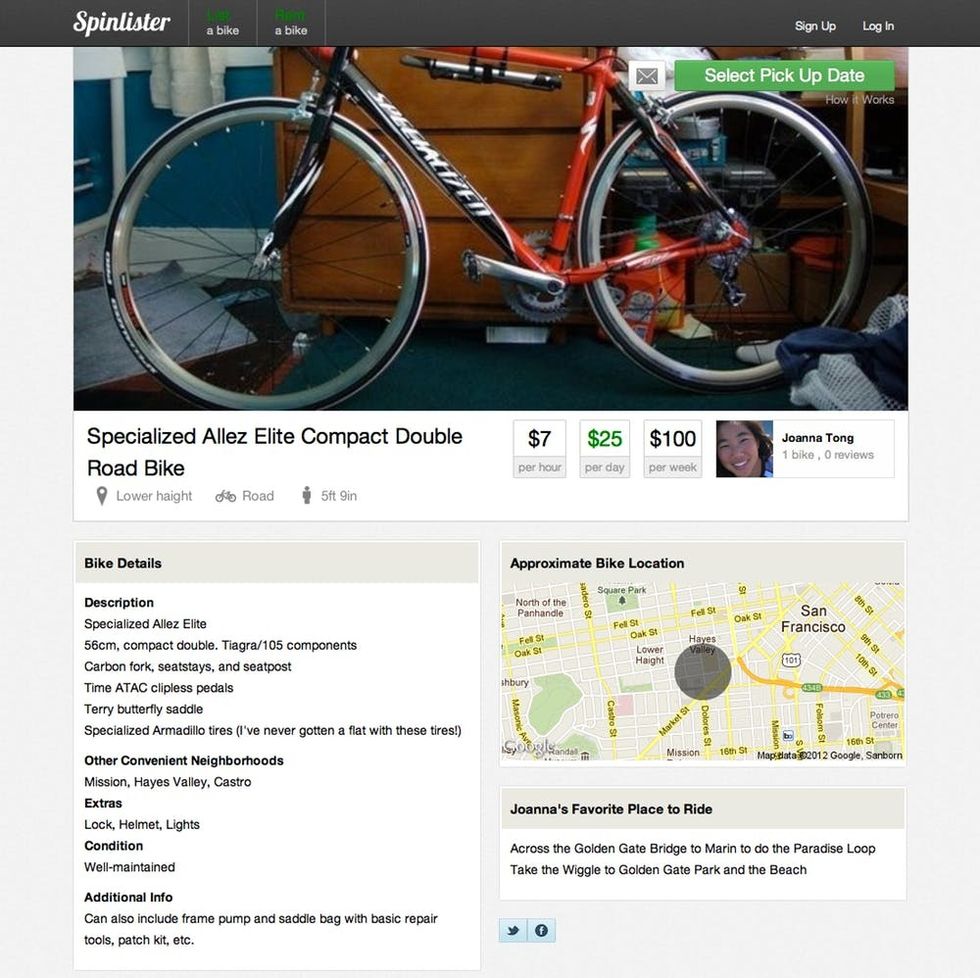 If you're a bike owner looking to make some extra dough, you can put your bike up for rent. All you have to do is snap a few pics and add details on your ride. Then, watch the rental requests (read: cash money) come on in.
We're excited to try Spinlister here in San Francisco and will be reporting back via our Twitter or Facebook feeds. Leave us a note if you try it, too — we'd love to hear your thoughts!