Natural-Dye, Sugar-Free Sprinkles Are the Ultimate, Guilt-Free Topping
Jan 10, 2019

We get it; you're on a diet but craving your fave comfort foods like ice cream and chicken noodle soup. With our new food series, #NotCheating, we're turning these cheat-day dishes into compliant recipes. If you're dabbling with gluten-free, vegan, keto, paleo, Whole30, or other plans, allow these takes to curb your hankerings healthfully.
---
No matter what diet you are on, it seems like sprinkles are probably not compliant… until now. It starts with a recipe similar to a royal icing, but it's turned sugar-free thanks to Lakanto powdered monkfruit sugar. And because we're trying to keep things as natural as possible (especially for those why dye allergies), we used ingredients like matcha tea powder and beet powder to add bright hues to the mix. The wet mixture is transferred to piping bags, piped out into long, thin lines, dried, and then cracked into tiny sprinkles to be applied to all your confections.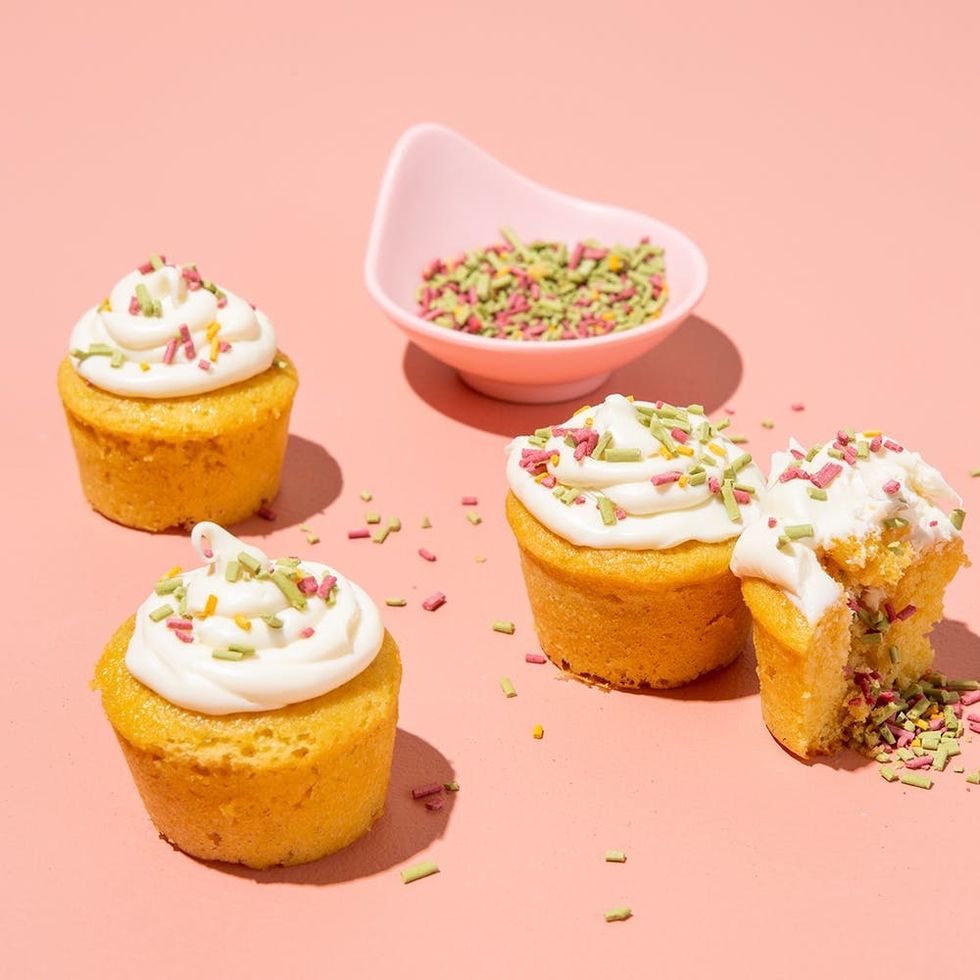 If you want to make the cupcakes as pictured in the video, bake Pillsbury Sugar-Free Classic Yellow Cake in a mold (we like Silpat's Muffin Mold), and whip up our buttercream frosting (subbing Lakanto for the powdered sugar). When the cupcakes have fully cooled, use a sharp paring knife to cut a little circle out from the center. Fill it with sprinkles, press the cut-out cake back on top of each cupcake, apply the frosting to the top, then garnish with more sprinkles!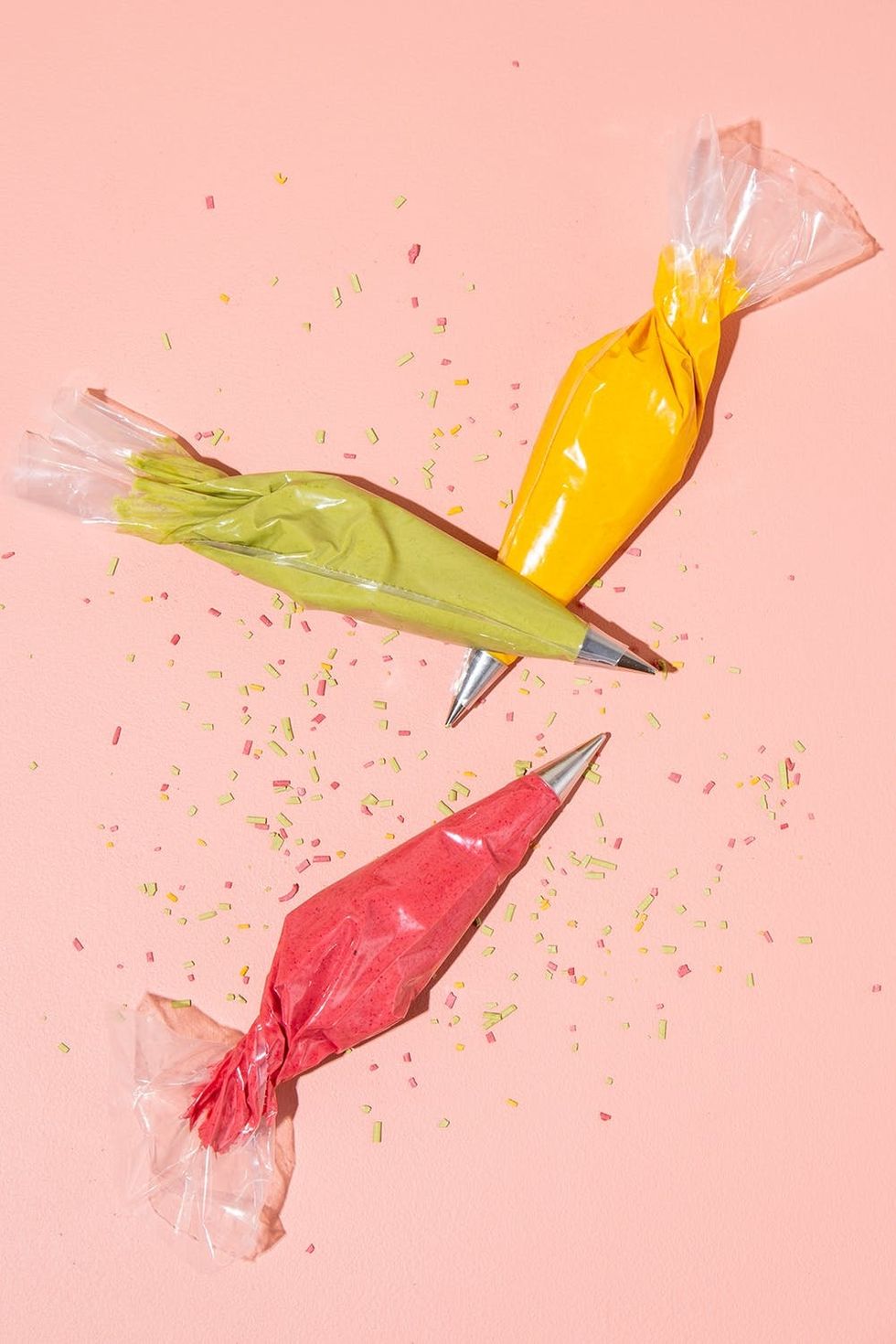 Naturally Dyed, Sugar-Free Sprinkles
(Makes about 1 pound of sprinkles)
Ingredients:
1 pound Lakanto powdered monkfruit sugar, plus more as needed
3 pasteurized eggs, whites only
1 teaspoon fresh lemon juice
natural colors: blue Majik powder (blue), matcha tea powder (green), turmeric (orange), beet powder (red/purple)
Directions:
1. Sift monkfruit sugar into a bowl of an electric stand mixer. Add remaining ingredients. Using the paddle attachment, mix on low until sugar is incorporated. Increase speed to medium and beat for 5 minutes. Check for stiff peaks.
2. If needed, increase speed to medium-high and continue beating icing, watching closely for stiff peaks. Once stiff peaks form, transfer the icing to bowls and cover with plastic wrap, pressing the wrap onto the icing to prevent crusting.
3. Divide icing into bowls, and sift in natural colors of choice into separate bowls respectively. Mix each until fully incorporated.
4. Transfer to piping bags fitted with #2 tips.
5. On a rimmed sheet tray lined with parchment paper, dot icing for round sprinkles or pipe into very thin lines for jimmies.
6. Allow to dry completely, 24 hours, then break up into smaller pieces. Store in an air-tight container. Use within 2 weeks.
Make these and share them with us by tagging @BritandCo on Instagram.
(Recipe via Anna Monette Roberts/Brit + Co; styling via Alonna Morrison/Brit+Co; photos via Brittany Griffin/Brit + Co)
Anna Monette Roberts
As Brit + Co's Food Editor, Anna Monette Roberts has an insatiable appetite for developing tasty dishes. When she's not dreaming about her next meal, she's . . . well, probably cooking up her creations. Her favorite foods include chewy chocolate chip cookies, Rosé Champagne, and gooey French cheeses — in no particular order.
DIY Recipes