17 Fresh Ways to Make Your Home Smell Like Summer
Jun 01, 2016
When you close your eyes and picture your favorite summer activity, you probably smell coconut sunscreen, toasted marshmallow and tropical fruit. If you're looking to get that smell going early in your very own home, you'll need to toss out that half-burned pumpkin spice candle and switch out your home scents with something a little more fresh. Even if you don't live next to the beach, you can still fake it with a strike of a match or a spritz of a citrus room spray. Whether you want to try your hand at an all-natural DIY air freshener or you're in #treatyoself mode and looking for a luxe candle to set the mood, the scents below will bring out those summertime vibes. Happy sniffing!
---
1. IllumeBistro Glass Candle ($16): Each signature scent is hand crafted from all-natural ingredients, like coconut wax and essential oils, so you can breathe deep knowing nothing toxic is being burned in your home. You'll love the light, layered scents like cucumber water and pineapple mint and how they'll make you think you're at the spa every time you light it up.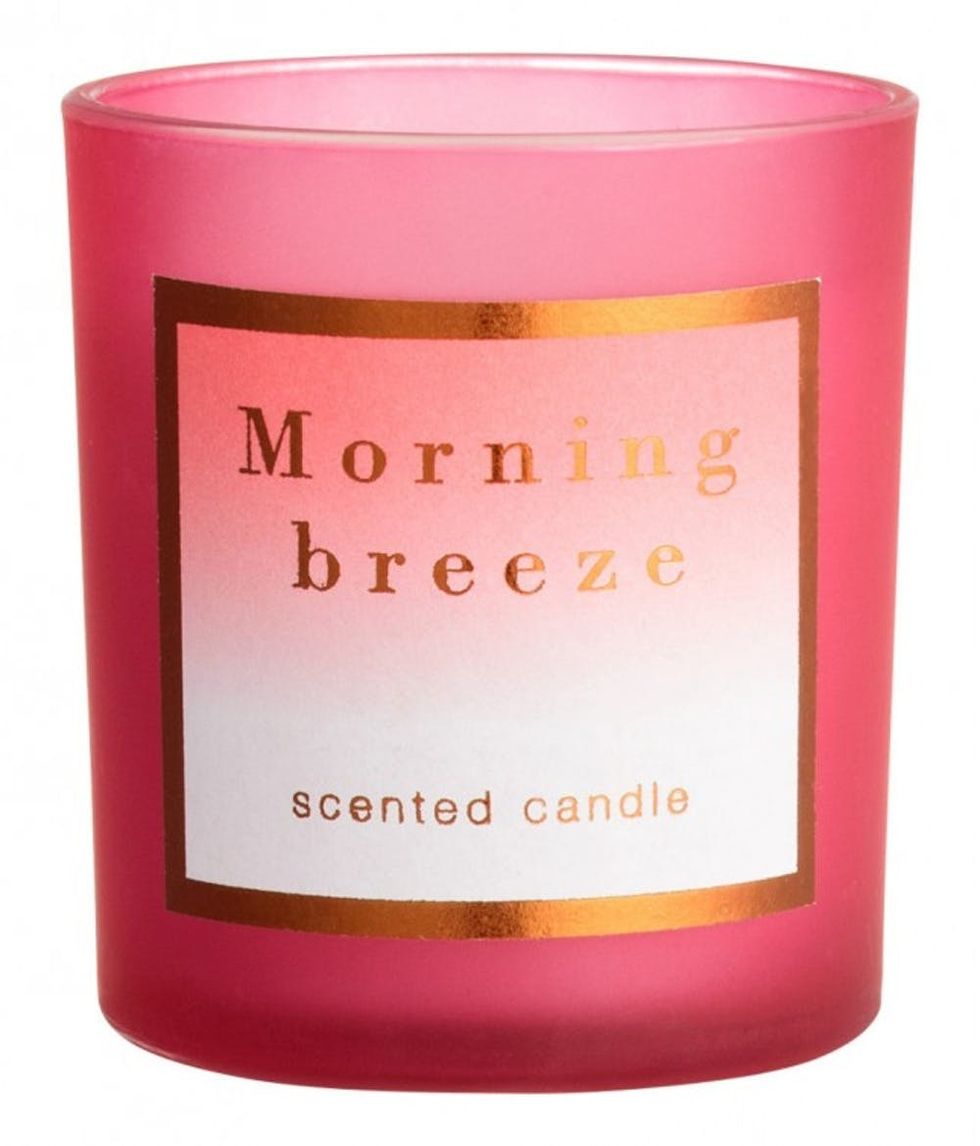 2. H&M Scented Candle ($7): You can't beat the price point on these pretty little candles. The hot pink glass makes them the perfect accent to an outdoor party or as a centerpiece at your next dinner party. The bright, sweet scent is part vanilla and part fresh florals.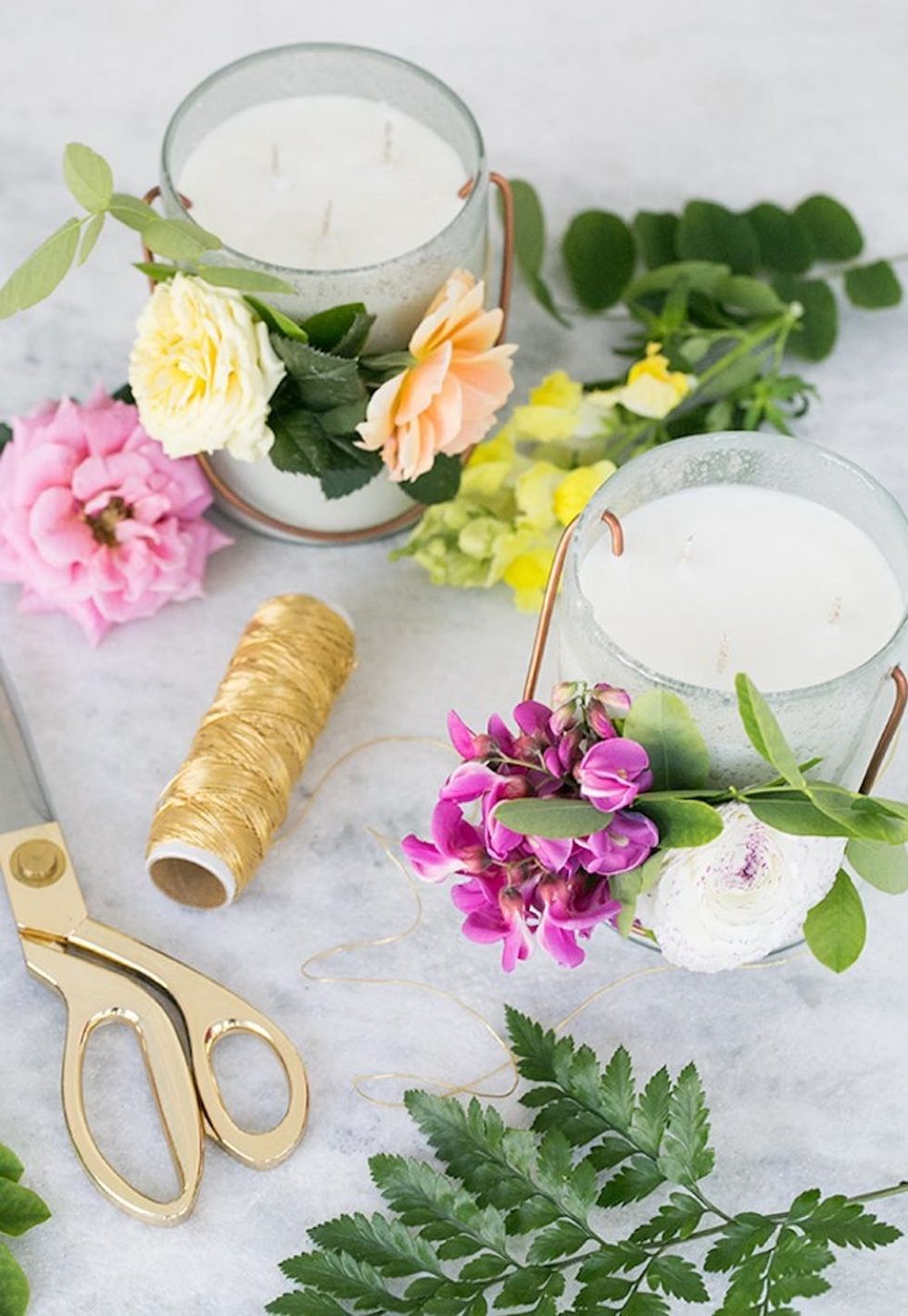 3. DIY Essential Oil Candles: Be your own perfumier and craft a special scent that's all your own this summer. Whether you crave citrus scents during the long hot days, or you want to play with something more floral, essential oils are just the thing to make a scent that's totally personal. (via Sugar & Charm)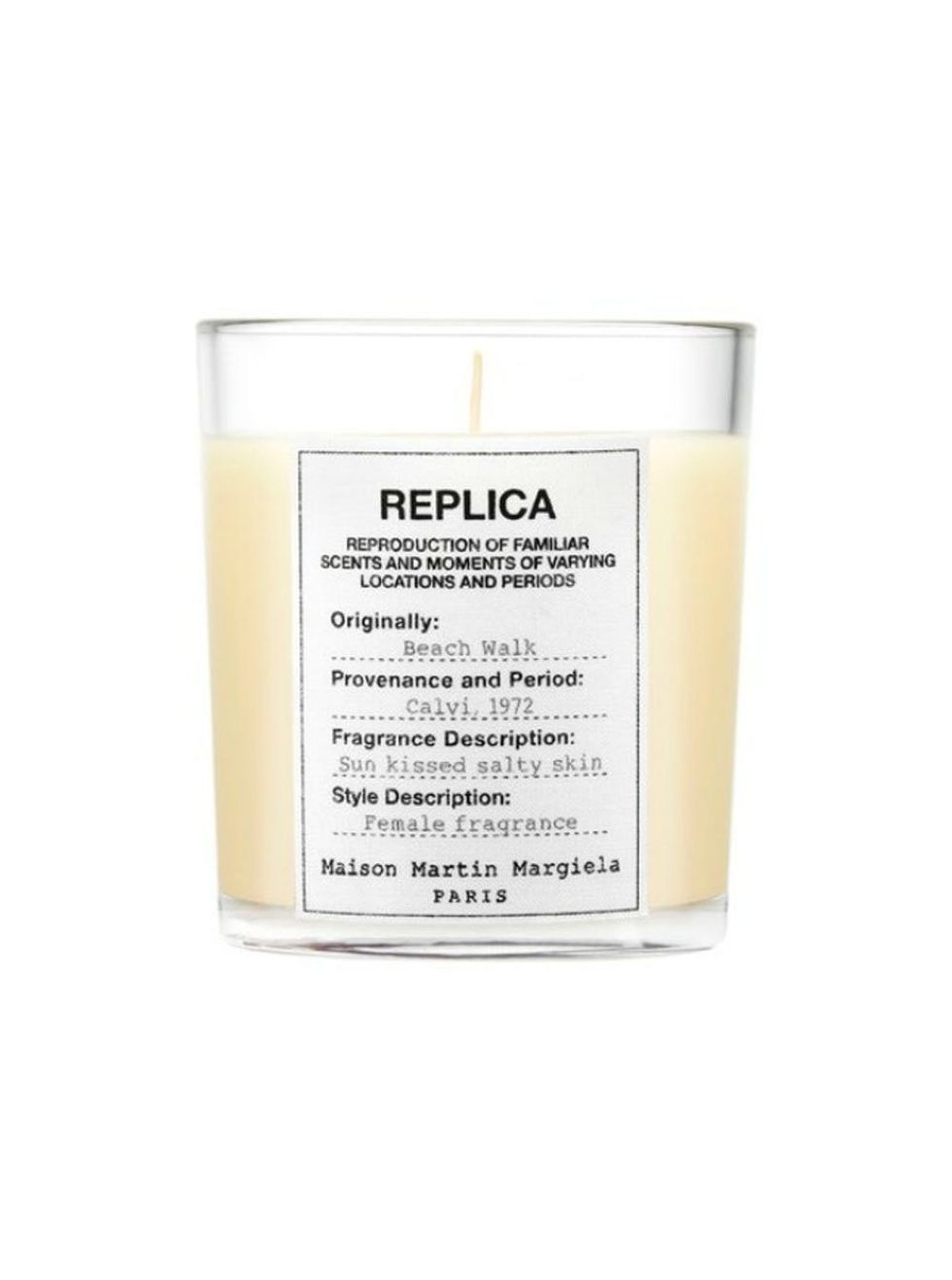 4. Maison Martin Marginal "Replica — Beach Walk" Candle ($60): You can't get much closer to a summer smell than with a candle titled "Beach Walk." It supposedly smells like a long day at the beach, so if you're craving a vacation, this might be just the scent you need in your life. You'll basically be able to hear the ocean waves, guaranteed.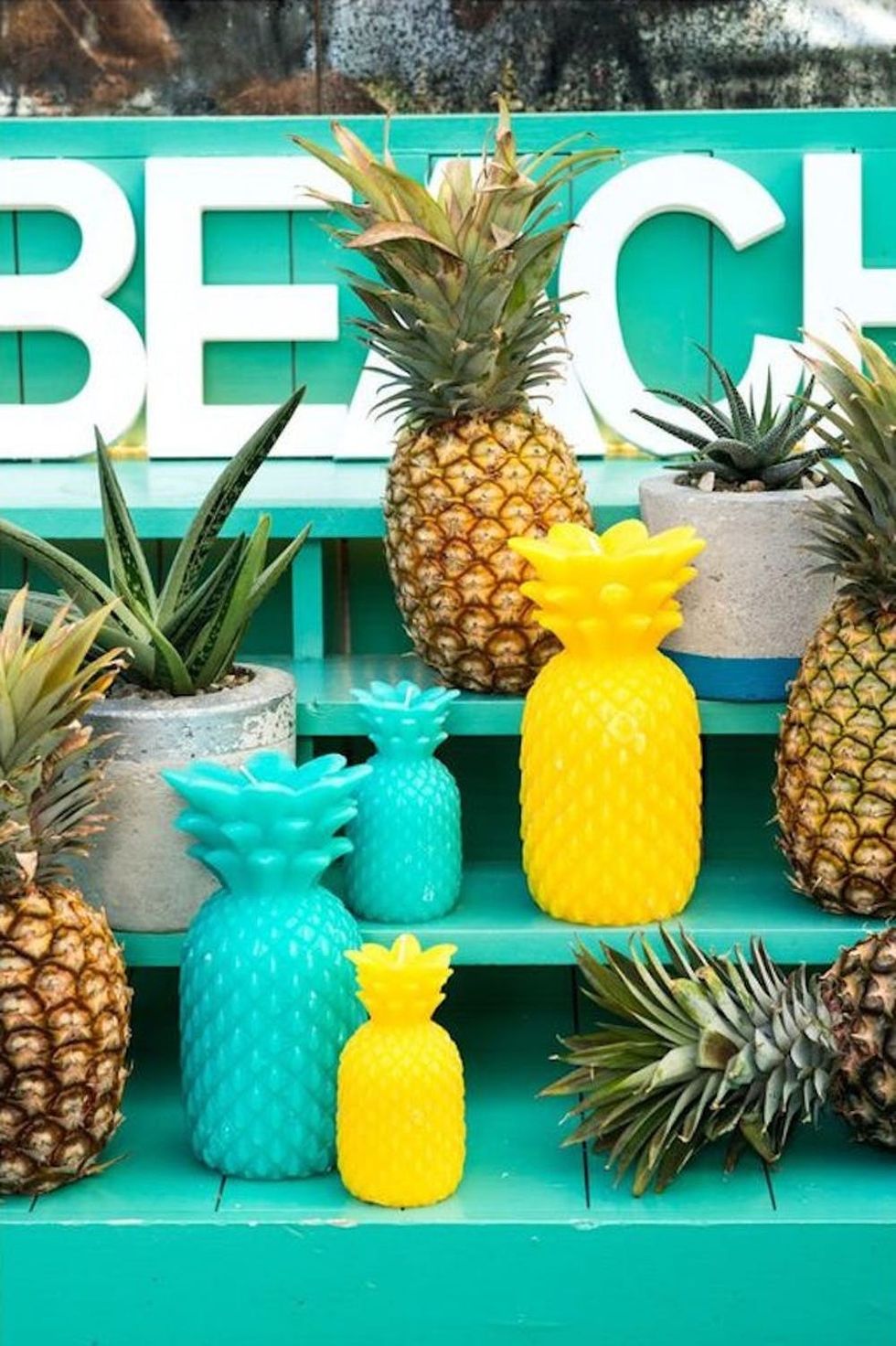 5. Sunnylife Pineapple Candle ($15+): Bring the tropics home with this rad pineapple candle. They come in a variety of colors and shapes so you can turn them into outdoor decor at your next pool party.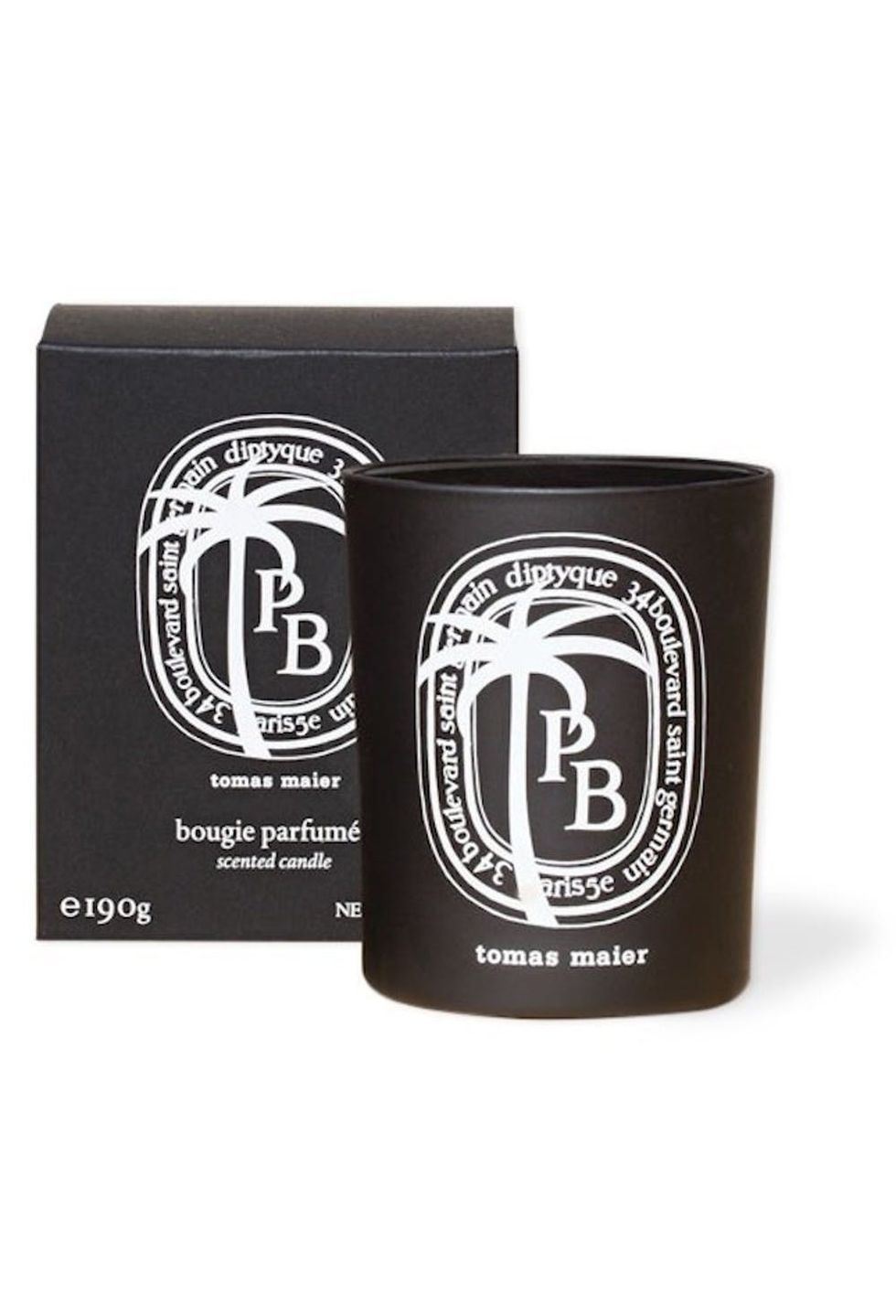 6. Diptyque Tomas Maier — Palm Beach ($65): It doesn't matter where you live — when you burn this candle, you'll instantly be transported to the tropics. Jasmine flower, citrus and a hint of salt all come together to create a one-of-a-kind scent.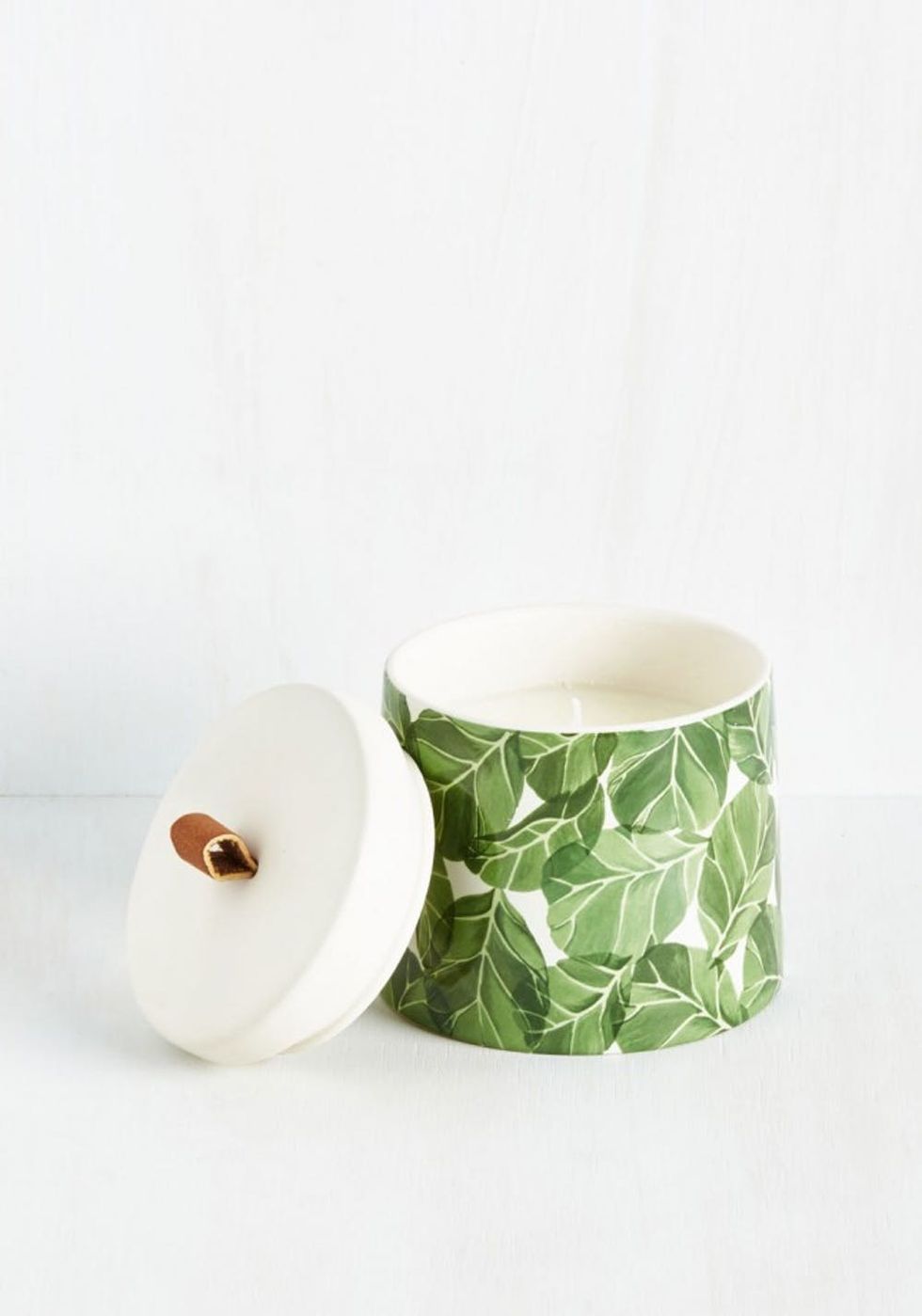 7. Modcloth Fragrance Is a Virtue Candle ($30): After all the effort you put into upgrading your living space, the last finishing touch is a fresh scent. This soy candle will fill your home with a green fig and bamboo aroma, and the tropical leaf pattern ensures it looks just as good when it's not burning.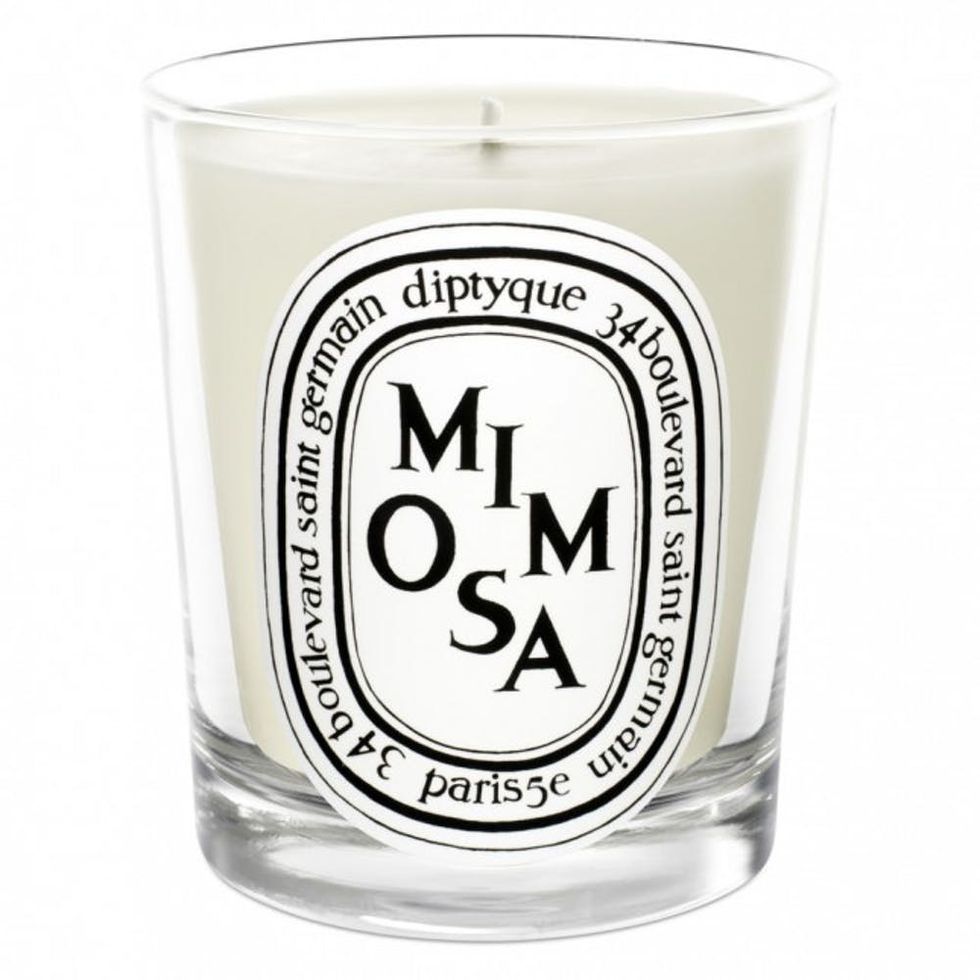 8. Diptyque Mimosa Scented Candle ($62): Make every morning feel like Sunday morning. The orange blossoms scent provides a floral starting scent, with notes of Champagne and citrus adding further depth and dewiness. Seriously, this candle smells like everyone's favorite brunch cocktail. Cheers to that!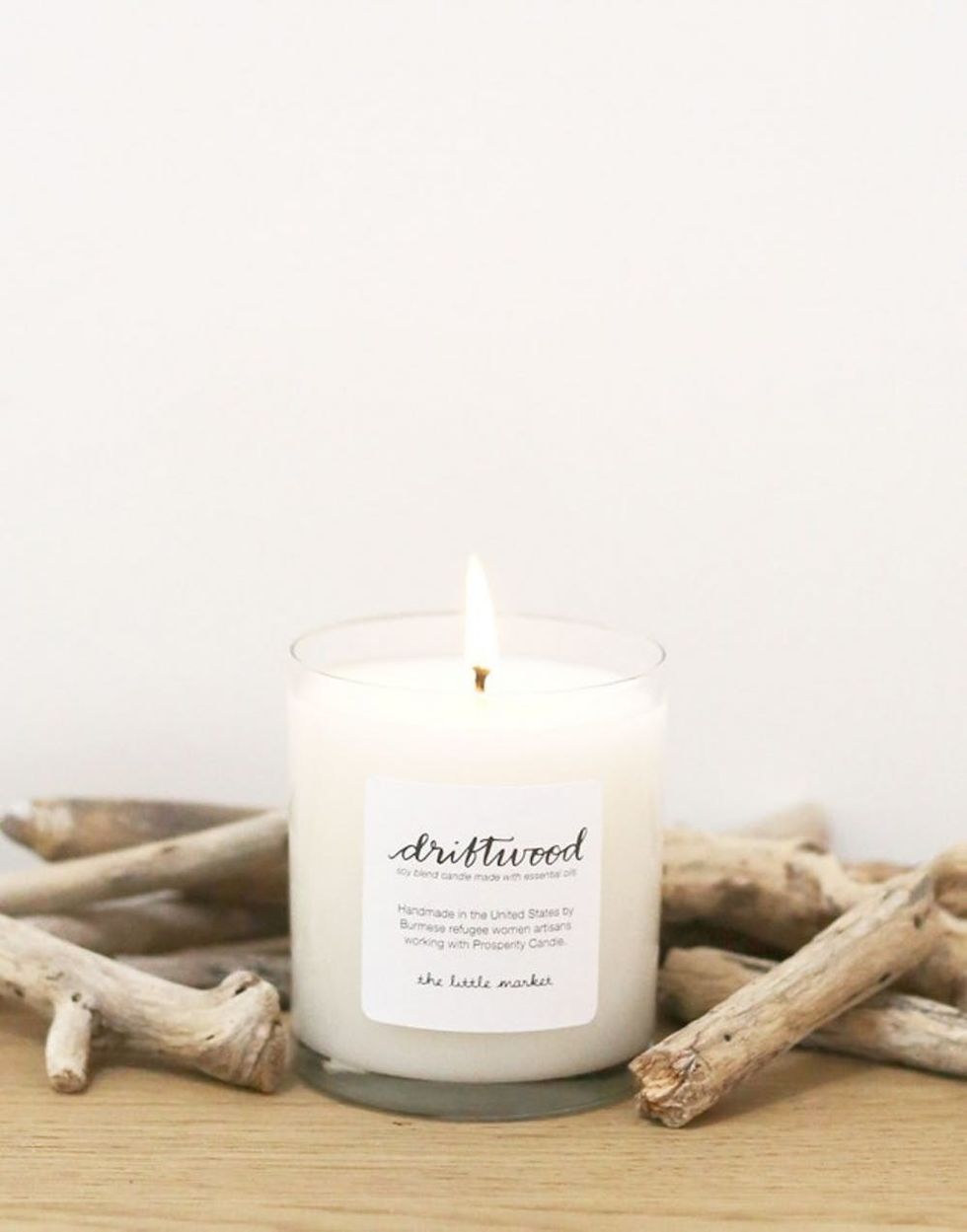 9. Prosperity Candle Soy Blend Candle — Driftwood ($24): After a long day at the beach, come home and light up this warming scent of vanilla and sandalwood, warmed with a touch of patchouli. This candle perfectly blends the scent of both beach sand and salty ocean to instantly transport you back to those memories of building sandcastles on the beach.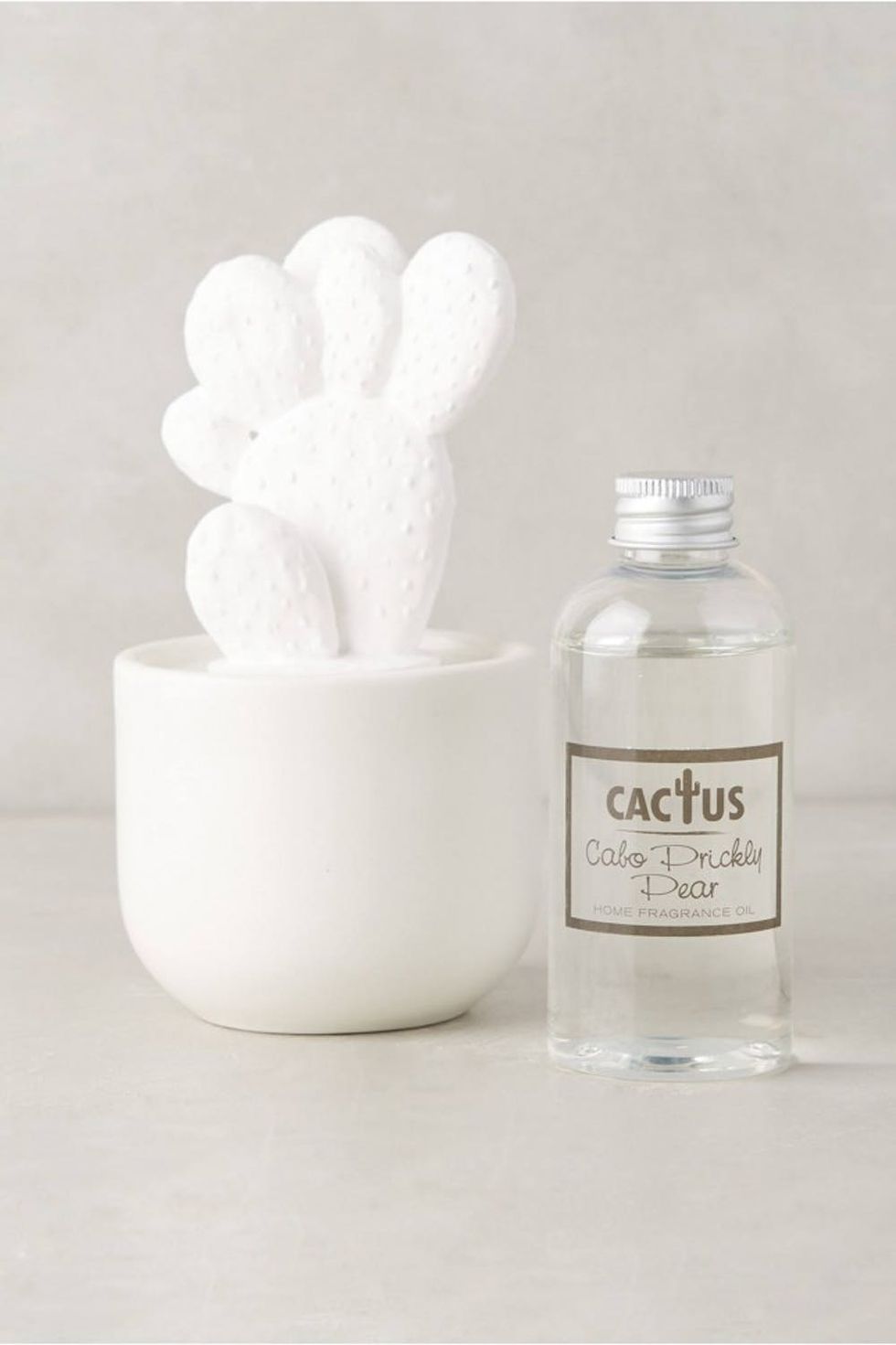 10. Cactus Porcelain Diffuser ($40): This brilliant little diffuser is cleverly camouflaged as a faux plant. Don't let the cuteness fool you — the scent is a lively blend of grapefruit, melon, prickly pear and lily of the valley.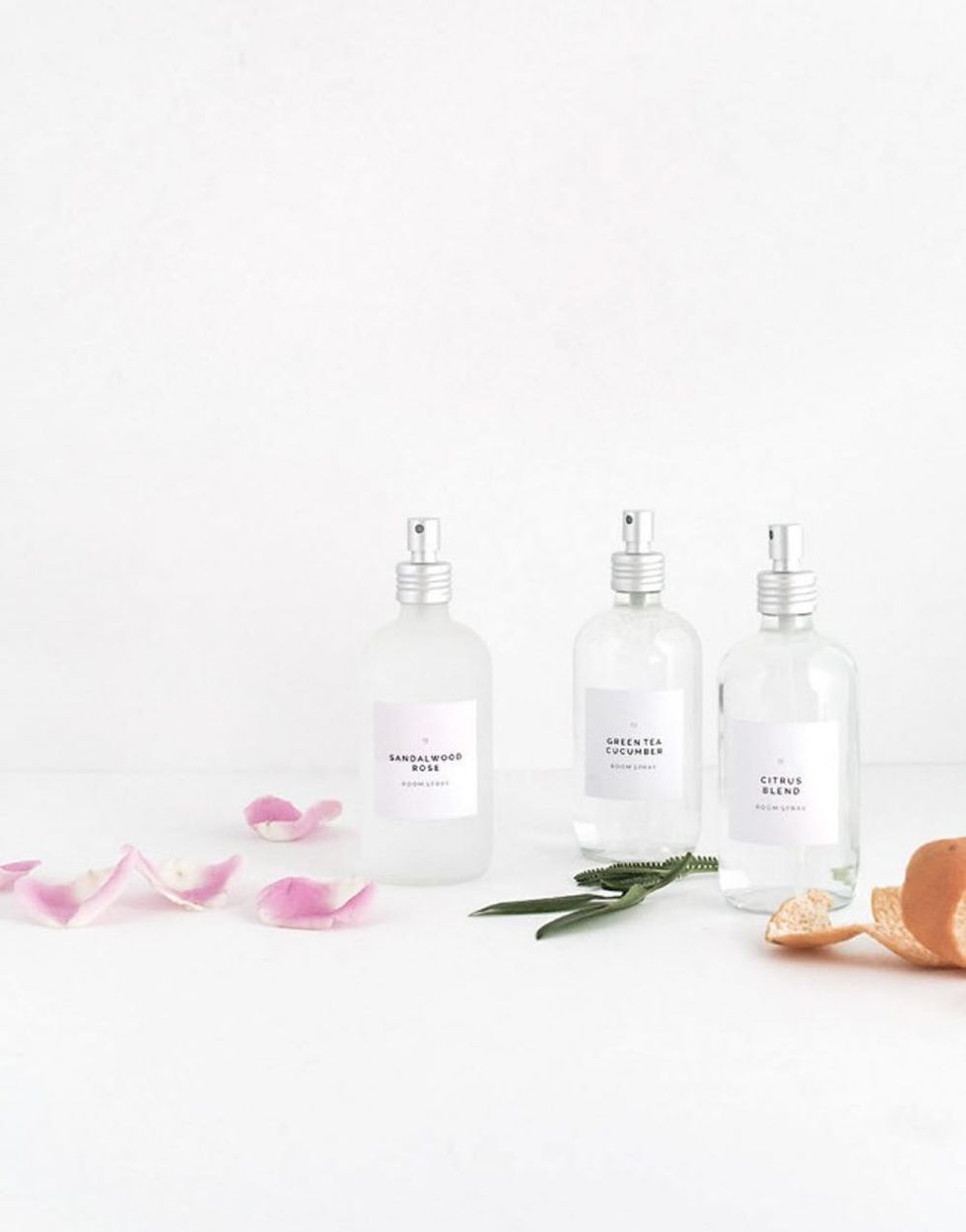 11. DIY Room Sprays With Printable Labels: Pull out your essential oil collection and start concocting the perfect fresh scent to spritz around your home. Even if you don't have an entire collection, you can DIY your own: All you need is vodka, one or two essential oils and these pretty printable labels to make these easy and all-natural room sprays. (via Homey, Oh My!)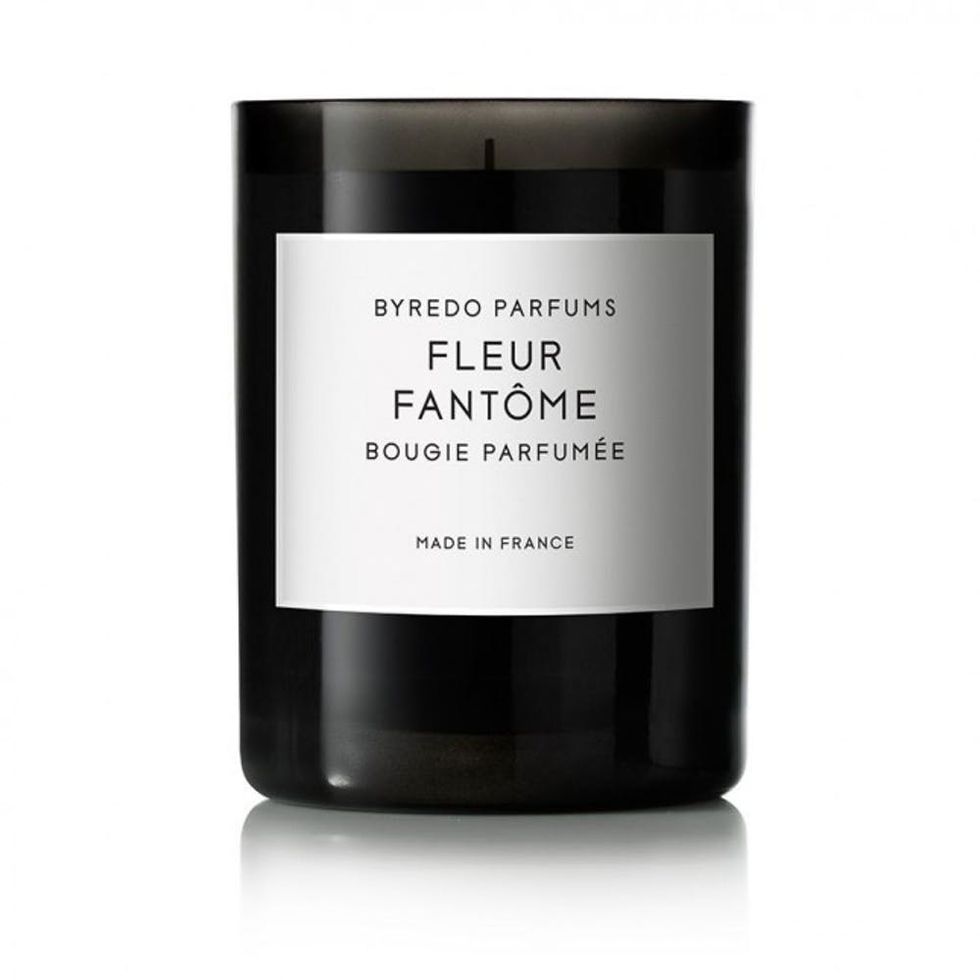 12. Byredo Fleur Fantôme Scented Candle ($80): Yes, this luxe candle is on the pricey side, but after a long winter, your home deserves a treat. Blended with notes of rhubarb, lemon and tulip, this sexy candle promises to give you 60 hours of pure scented bliss.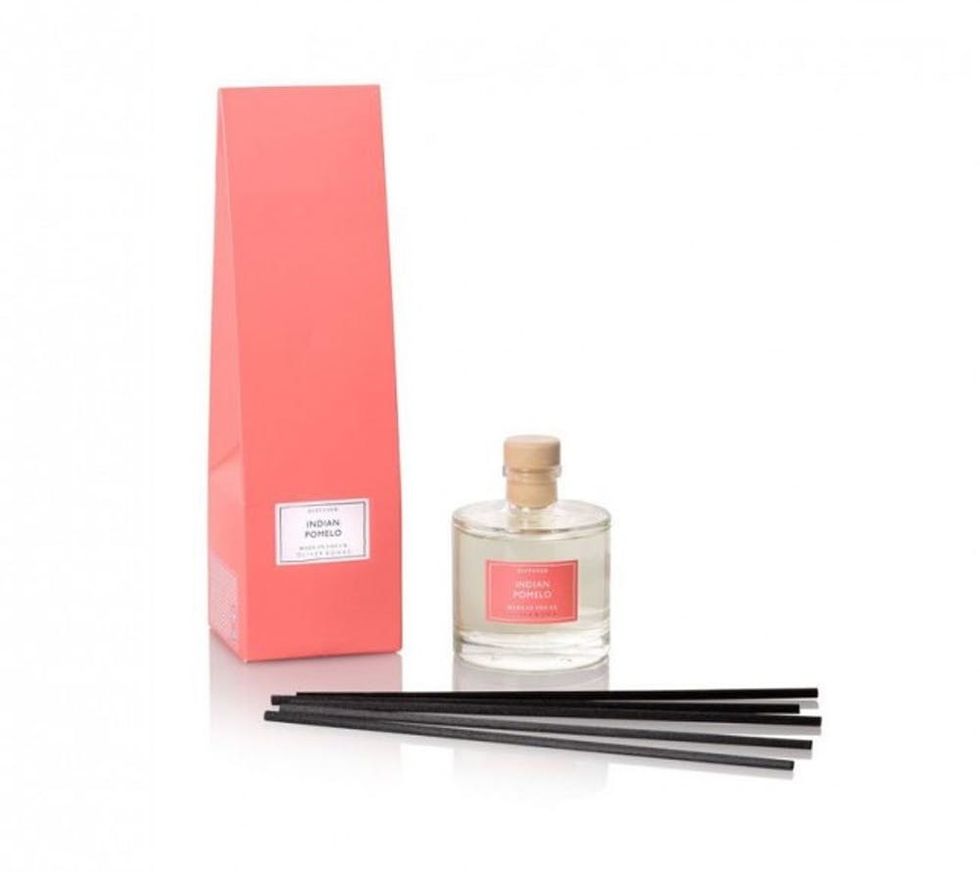 13. Oliver Bonas Indian Pomelo Diffuser ($32): Diffusers are a great, smoke-free option for when you want to fill your space with a good scent, but you can't babysit a candle. Bring the summer indoors with this crisp citrus fragrance and let it work its magic all day long.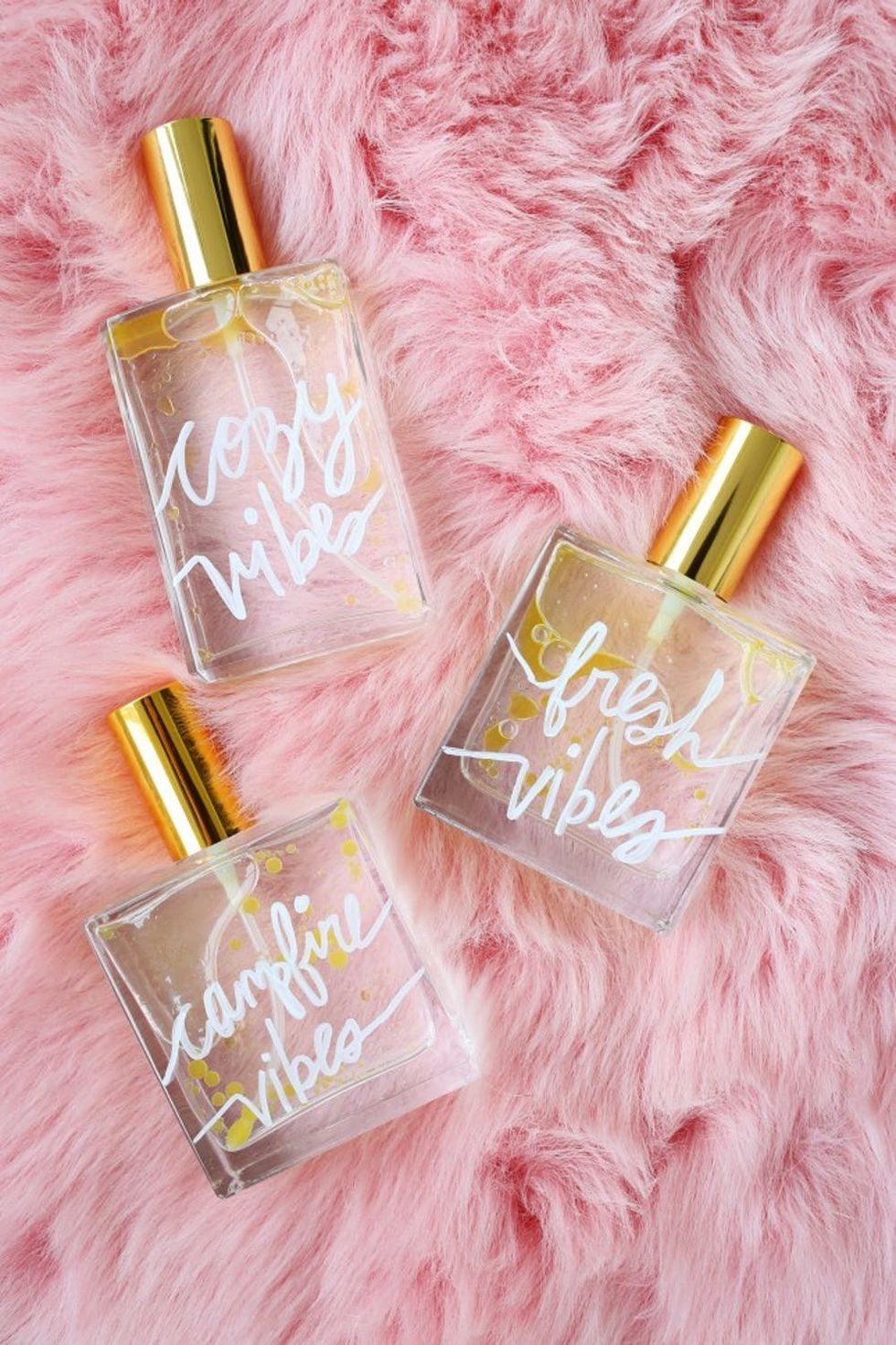 14. DIY Natural Room Freshener: There's no limit to the scents you can create using essential oils, and all-natural room sprays are a nice way to take a break from the chemical-rich air fresheners you'll find in most stores. Plus, when you put it in a pretty bottle with cute lettering, no one will ever guess you made these yourself. (via A Beautiful Mess)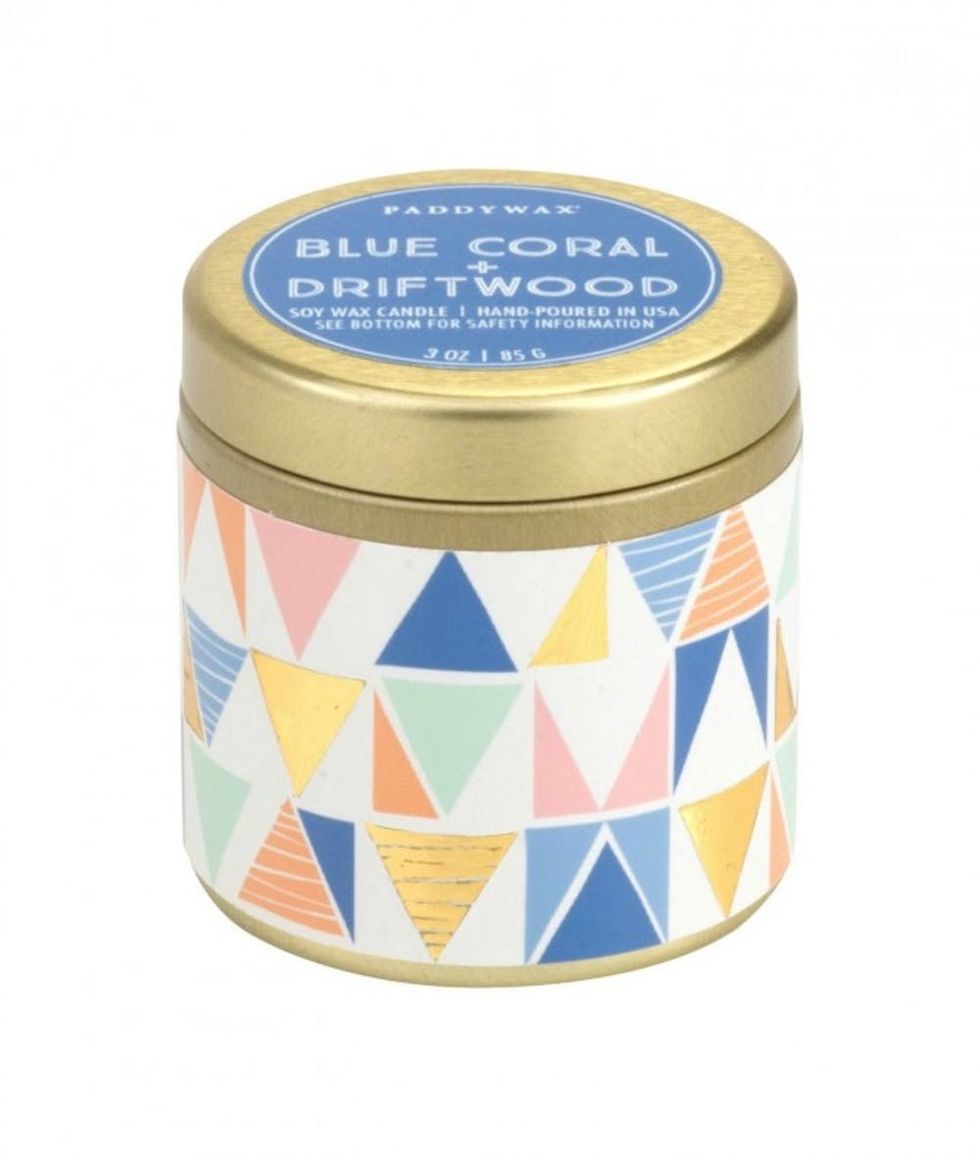 15. Paddywax Blue Coral and Driftwood Kaleidoscope Candle ($10): You'll want to take this compact little candle with you on all your summer adventures. This candle's citrus and peppery notes blend in with a light essence of lavender, evoking the carefree atmosphere of a summertime brunch. It's made from soy wax, so you'll get a clean, irritant-free burn.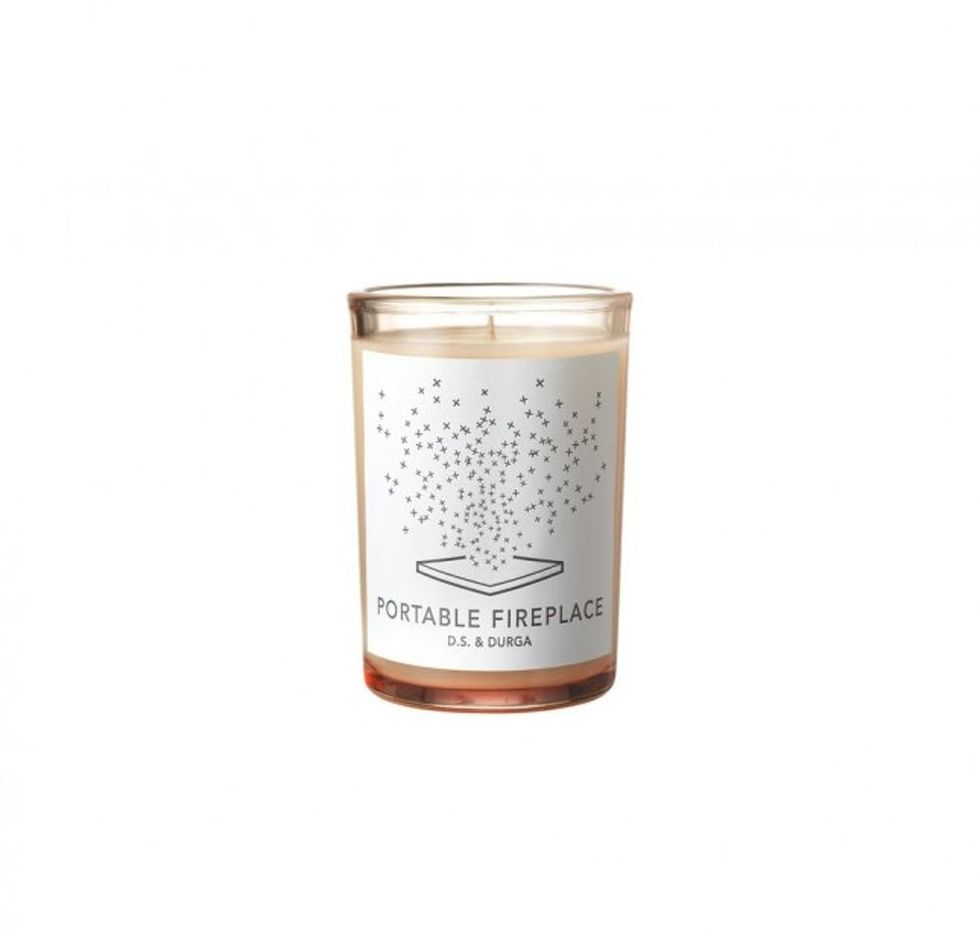 16. D.S. & Durga Portable Fireplace Candle ($65): The sweetness of vanilla blends perfectly with mature notes of sandalwood for a fun change from traditional floral and citrus summer scents. No fireplace, no problem. Light up this smokey-scented candle and you'll feel like breaking out the s'mores in no time.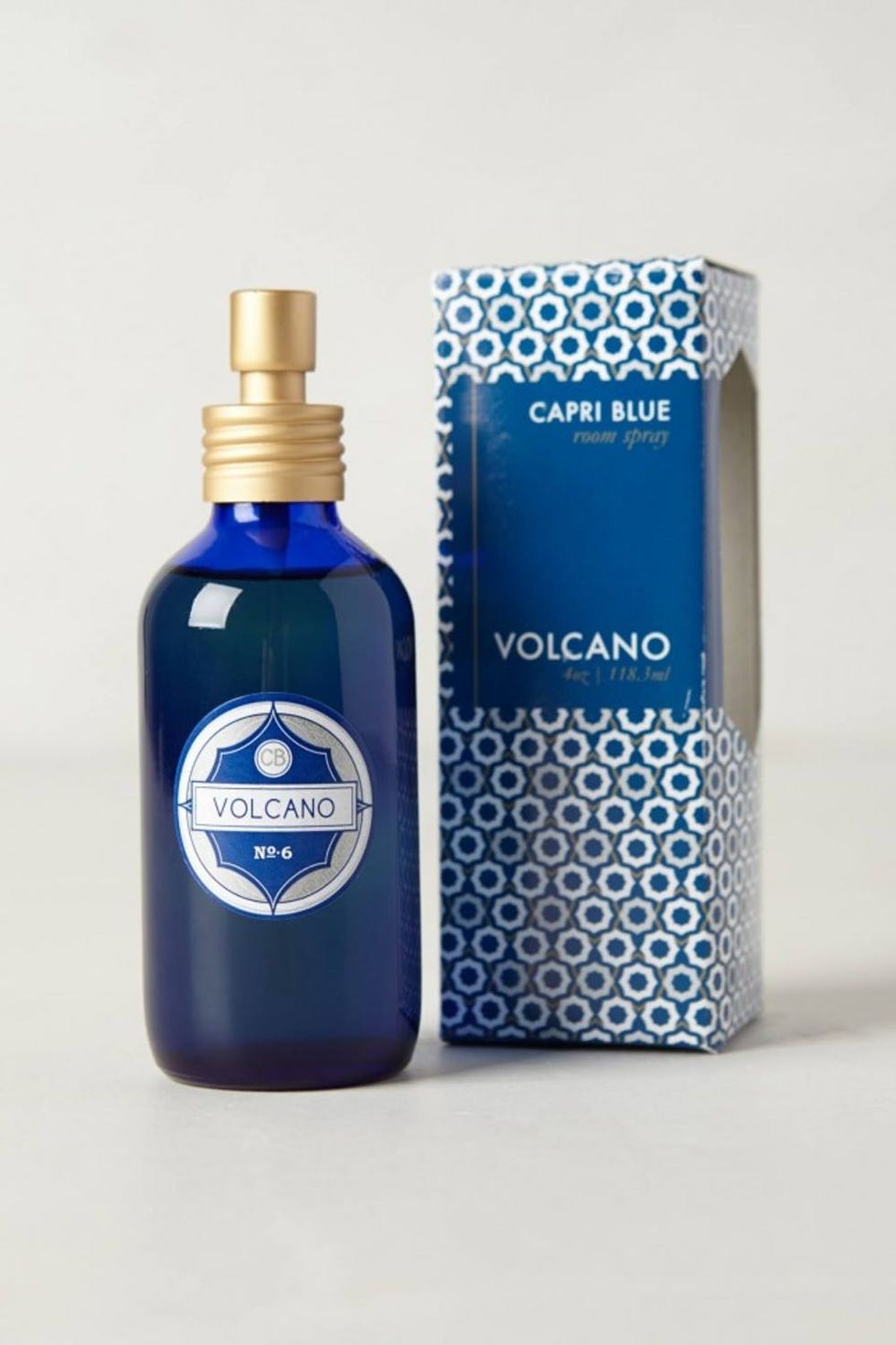 17. Capri Blue Volcano Room Spray ($24): Every time you walk into an Anthropologie store, you're hit with this amazing scent, and now you can take that smell home with you. This room spray features notes of sugared citrus, tropical fruits and pure, summer goodness.
What's your favorite summer scent? We want to hear what candles you're burning or essential oils you're sniffing, so tweet us @BritandCo and tell us what scents you're loving!
Brit + Co may at times use affiliate links to promote products sold by others, but always offers genuine editorial recommendations.