The Jessica Simpson-Natalie Portman Beef Is a Cultural Reckoning for 30-Something Women
Dec 06, 2018
It's not often that the stars align to bring us a totally left-field celebrity beef, but like an internet-enabled supernova, Wednesday afternoon delivered. Even more unexpectedly, this particular dispute — between Natalie Portman and Jessica Simpson — dispensed a dose of cultural reckoning for those of us with the mixed fortune of having grown up alongside them.
In an earlier interview with USA Today, Portman made a remark about a 1999 magazine cover that featured Simpson in a bikini, while also quoting Simpson's assertion that she was a virgin. Portman was referencing the late-'90s image to highlight the mixed messages about female sexuality she received as a young woman in the public eye.
---
"I was confused," said Portman. "Like, I don't know what this is trying to tell me as a woman, as a girl."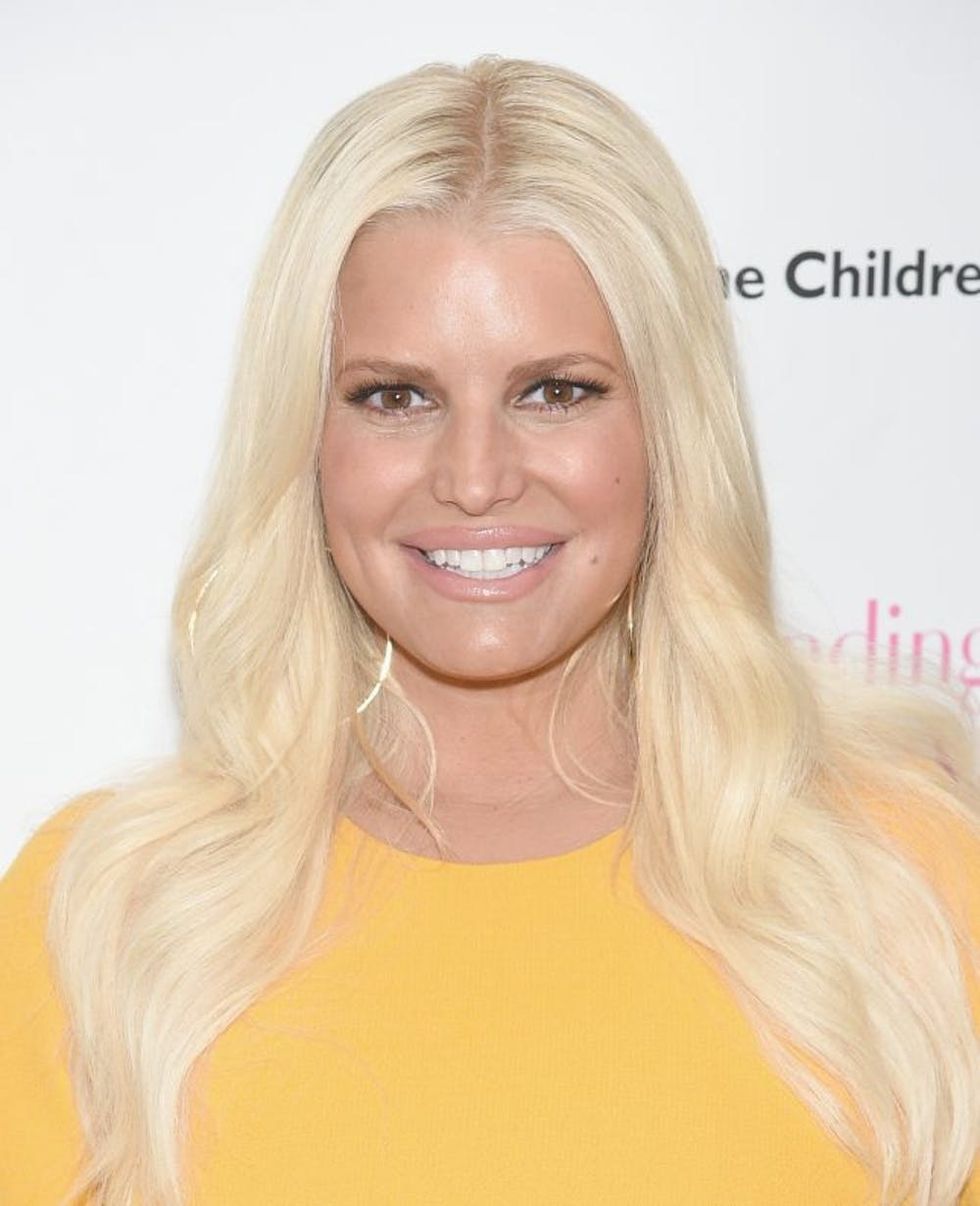 Some, including Simpson, interpreted Portman's remark as implying that, somehow, virginity and bikini-wearing are incompatible. Simpson responded on Twitter that she was "disappointed" to read Portman's statement. "As public figures, we both know our image is not totally in our control at all times, and that the industry we work in often tries to define us and box us in," she wrote. She added that she believes "being sexy in a bikini and being proud of my body are not synonymous with having sex."
You can't really fault Simpson for taking offense at being held up as the literal embodiment of American cultural hypocrisy around women's sexuality. But, as the 37-year-old Portman later clarified, her intent wasn't to undermine the self-image of 38-year-old Simpson but to call out the industry that both women grew up in, which hypersexualized its young starlets while simultaneously fixating on their claims of sexual purity.
For those of us who grew up in that heady, paparazzi-peppered era that saw the cultural coexistence of purity rings and visible thongs, it isn't tough to recognize that Portman has a point. In the late 1990s and early 2000s, entertainment media was just as attuned to, and exploitative of, the blossoming sexuality of its emerging stars as it's always been since pretty much the dawn of the industry. What set that period apart was its weird and relentless fixation on these young celebrities' virginities.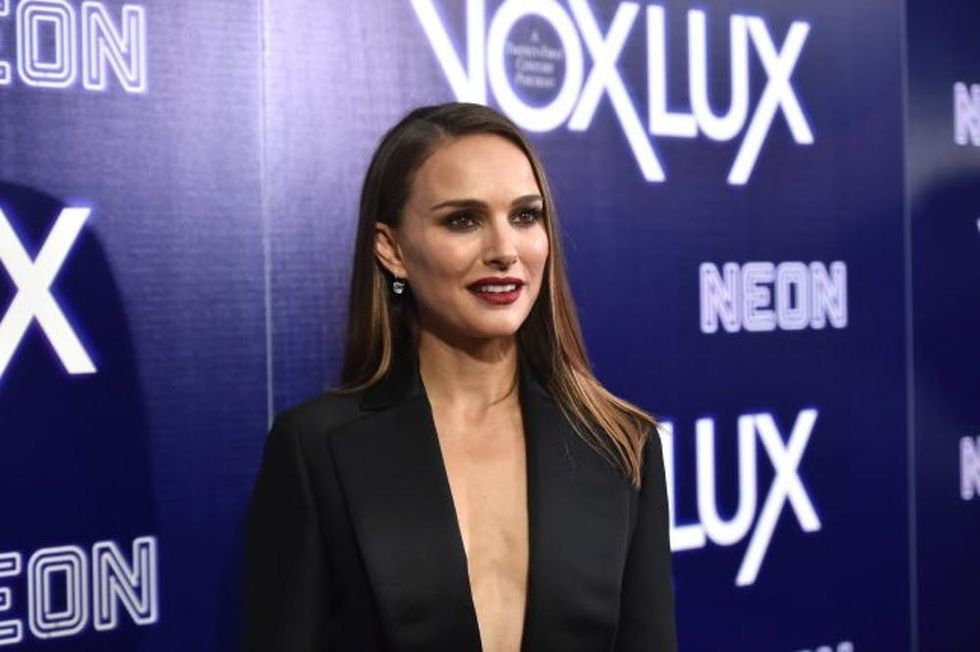 It took a full five years after Spears' Catholic schoolgirl-kilted "Baby One More Time" video carved her place in the annals of pop culture Lolitadom before she would say, in an instantly notorious 2003 interview for W magazine, that she was no longer a virgin. Five years later, singer Jordin Sparks enthusiastically defended the Jonas Brothers' purity rings at the MTV VMAs, declaring: "Not everybody, guy or girl, wants to be a slut!" That same year, a 15-year-old Miley Cyrus would ruefully lament that "even at my age, a lot of girls are starting to fall" — a strikingly biblical euphemism for teens having sex.
That Old Testament-ness was not a coincidence. Sara Moslener, a religion professor and author of the book Virgin Nation, told Jezebel earlier this year that "the purity movement was about conservative evangelicals keeping access to political power." And in the years that stars like Simpson and Portman were coming of age, conservative evangelicals had a direct influence on the messages that kids were getting about sex and sexuality — not just in the media, but at school. Jezebel cited a 1999 study from the Guttmacher Institute which found that 86 percent of school districts with sex ed curricula required abstinence promotion, while more than half made it mandatory to teach abstinence as the preferred birth control method.
The evangelical inflections of early-2000s stars' performed sexual identities seem a far cry from today's reality. Rather than extoll virginity as a virtue, a growing number of young stars are loudly owning gender and sexual identities that fly in the face of the virtue-policing that was so recently the norm. Even Miley Cyrus, who 10 years ago lamented the "fall" of her peers, now identifies as genderfluid and pansexual.
For those of us in our late 20s and 30s who glance wistfully on the wokeness of today's teens and wonder why our young selves weren't so forward-thinking, the Simpson-Portman beef invites us to re-examine the context of our coming-of-age years with a grain of contextual salt. More than just a throwback, their little misunderstanding was a revelation — even, you might say, a gift. Maybe, in hindsight, the judgments we made and hang-ups we cultivated weren't our fault, after all. At last, let's call a spade a spade and blame the late-'90s and 2000s for being kinda lame.
(Photos by Alberto E. Rodriguez + Dimitrios Kambouris / Getty Images)
Kelli Korducki
Kelli is Brit + Co's Senior News Editor. Her interests include sensible footwear and glasses that take up 25 percent of her face.
Gender Issues
Still haven't taken up that new creative skills you swore you'd learn this year? Or ready to take your design skills to the next level? Let's say so long to the weirdest year ever by checking those big learn-something-new goals off our perpetual to-do lists.
We've teamed up with Clorox to give you the gift of unlimited creativity now through the end of the year. Once you sign up, you can take as many of our 120+ classes as you want for FREE for one whole month!
Here's how it works:

Head to brit.co/learn and sign up for the "All Access Pass."
Use the code "CLOROXCARES" at checkout to redeem your free month of classes.
You will be automagically signed up for Clorox's email list once you redeem your free all access pass. (It's the #1 Choice for Disinfection!)
Your pass lasts one month from when you checkout. This means you have unlimited access to all the classes during that month.
This offer is valid now through December 27, 2020.
Browse our catalog to find the right class for you, tell a friend and take the class together over Zoom, or organize a 'cocktails + crafts' night with a friend in your bubble so you can learn something new together.
What are you waiting for? Time to start learning all the things!

Thanks to Clorox for making this happen! When it counts, trust Clorox.
Lifestyle