7 Tasty Thanksgiving Dishes for Your Toddler
Nov 11, 2017
You've spent hours in the kitchen preparing the feast to end all feasts. It's Thanksgiving, and you just made a heck of a turkey… that's not to mention the stuffing, two kinds of sweet potatoes, that rad green bean casserole thingie your own mom made back in the '80s, and homemade (yes, homemade) bread. It doesn't matter that Anthony Bourdain would probably lick the plates on your table clean; your toddler is possibly the harshest critic — ever. Is your kiddo snubbing the turkey and all the trimmings? Check out these Turkey Day alternatives that will get your tot eating.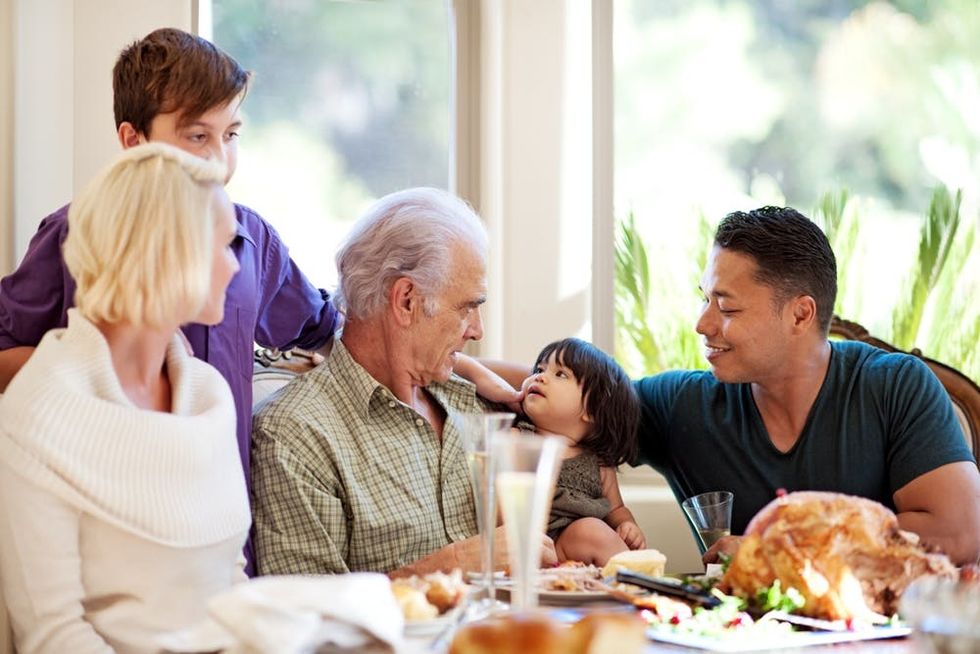 ---
1. Potato Party: So you can't feed your toddler a dinner that consists purely of potatoes, potatoes, and more potatoes. But you can tempt their palate with a bland mash-up. Roll some mashed cauliflower or pureed carrots into the potatoes to make a yam-colored concoction that they'll actually eat.
2. Turkey Time: Slabs of white meat aren't exactly on your two-year-old's list of favorites. If they're resisting the turkey, try giving it a new texture. Shred it, cube it, or cut it into silly shapes. You can even try breading and baking the cooked turkey to make it look like your little one's beloved chicken nuggets.
3. Marshmallow Yams: Marshmallow-covered baked yam casserole is an old-school favorite that just about everyone's family made for them — with good reason. As if yams (or sweet potatoes) weren't good enough on their own, adding a layer of gently browned marshmallows on top is… well, everything. Just make sure that the marshmallows are super-melty. If not, they pose a choking hazard.
4. Mac and Cheese: No, it's not exactly a Thanksgiving staple. But if your tot refuses to eat the stuffing, this is an alternative that can kind of look the same. Instead of the bread chunks that you use in the stuffing, give the mac and cheese a dusting of crumbs. Bake it and serve it up to your very grateful toddler. Your guests will love you for this cheesy treat too.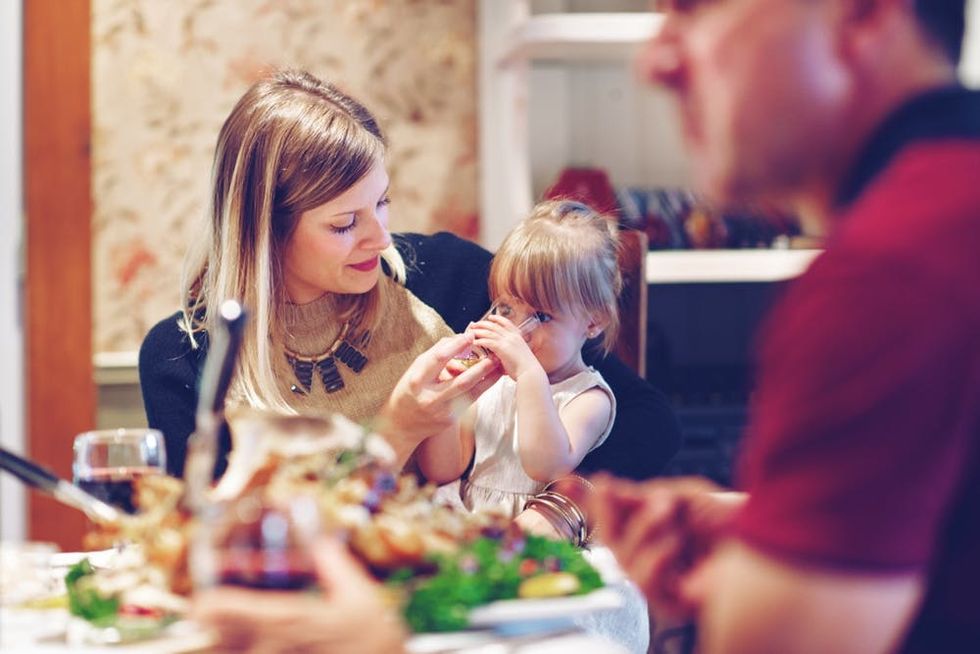 5. Cranberry Mocktail: If your grandma's cranberry sauce isn't anything that your toddler wants to try, don't force the issue. Instead, mix a few tablespoons of cranberry juice with sparkling water, OJ, or apple juice. It's not exactly the same as the sauce version. But it does have cranberry in it!
6. Cheese on Anything: Broccoli, chopped brussels, turkey, potatoes, or anything else on your Thanksgiving table… just cover it in melted cheese. Everything tastes better with ooey, gooey cheese on it. At least to your toddler.
7. Savory Pie: If everything tastes better with cheese on it, then it tastes extra, extra amazing in a pie crust. Your kiddo might not eat the pumpkin, apple, and chocolate pies you've baked. But they can try some shredded turkey, carrots, corn, and whatever else you want to throw into your savory pie.
Tweet us your go-to family-friendly Thanksgiving dinner recipe @BritandCo.
(Photos via Getty)
Erica Loop
Erica Loop is a freelance writer living in Pittsburgh. When she's not busy creating kids' activities for her blog Mini Monets and Mommies, you can find her trying to hang out with her teenage son, being chased by her two Olde Boston Bulldogs or teaching a children's karate class (she's a third degree black belt!).
Parenting