Torrey DeVitto Shares Her Vegan Beauty Must-Haves
Apr 04, 2017
Chicago might historically be a meat 'n' potatoes type of city. But since relocating there from Los Angeles for her starring role on NBC's Chicago Med, Torrey DeVitto says maintaining her vegan lifestyle has been easy. When it comes to supporting 100-percent cruelty-free vegan fashion beauty products, the Pretty Little Liars actress has a secret weapon: her skin guru, Elina Fedotova. Scroll down for some of DeVitto's fave products from Fedotova that just might be perfect for you.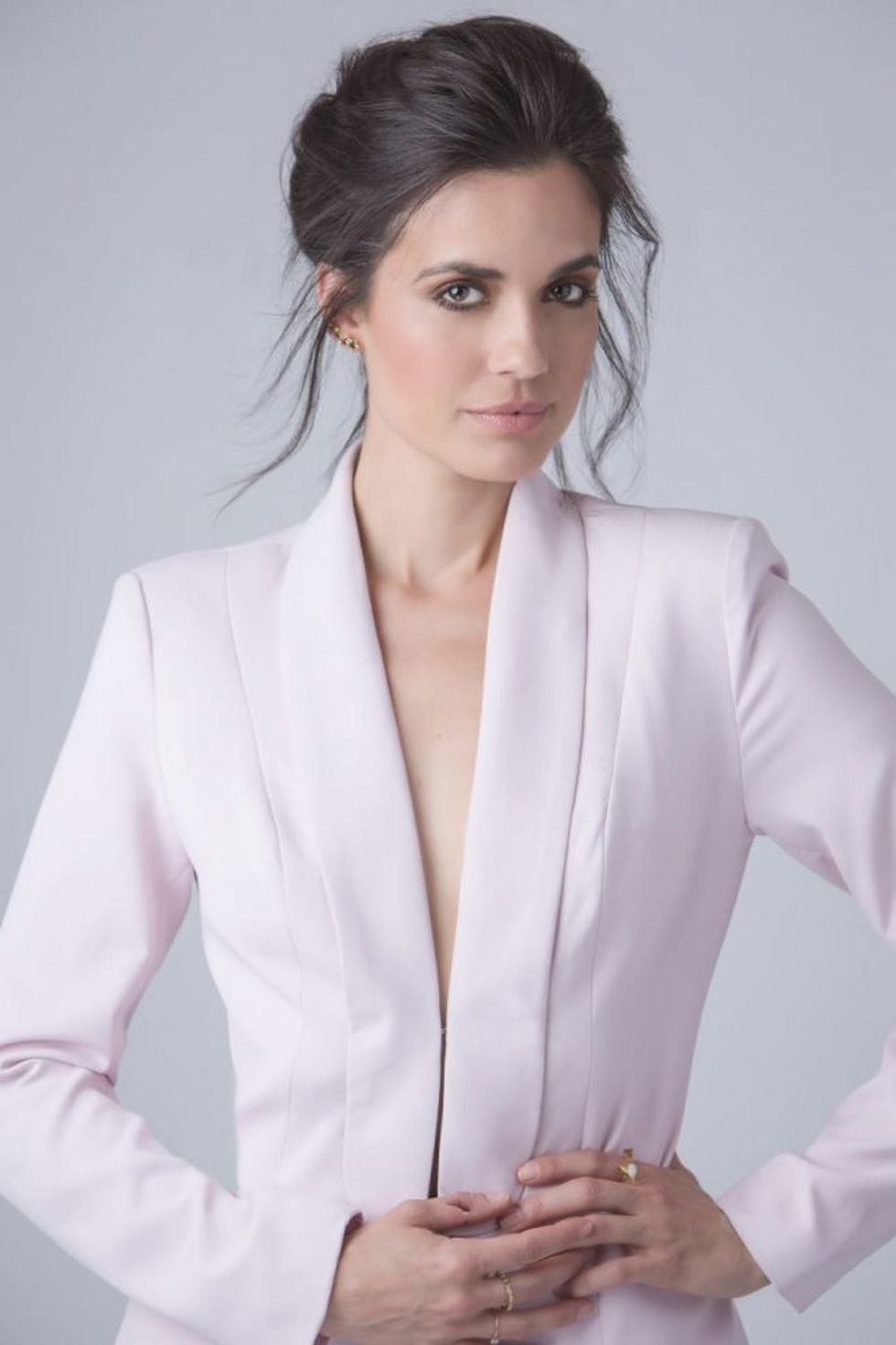 ---
Fedotova's the mastermind behind Elina Organics, and Devitto says she has completely transformed her skin. (PS: While the products aren't available online, you can check if they are available near you here, or call and ask if they'll ship to you.) Here's a look at what DeVitto swears by. (Photo via Bobby Quillard)
1. Elina Organics Gentle Cleanser for Normal to Dry Skin: DeVitto washes her face with this gentle cleanser morning and night. It contains one of her favorite ingredients, spirulina. "It's incredible and has completely changed my skin," she says.
2. Elina Organics Oil Control Formula: After a tough, hot yoga sweat sesh, DeVitto often feels like her skin is going to break out. That's when she reaches for this specially made, oil-control formula. Ingredients like burdock, horsetail, and aloe calm her skin.
3. Elina Organics Cappuccino Eye and Lip Balm: Even if she's had heavy makeup on all day, DeVitto will have her makeup artist dab this formula under her eyes to feel instantly lifted. "I live for this!" she says.
4. Elina Organics Diamond Elixir: When the actress has to travel to a locale that's more humid, she calls on this elixir to hydrate her skin back to life. (Brighter, glowing skin even when we're jet lagged? Sign us up!)
5. Elina Organics Sapphire Mask: After hours of filming, DeVitto applies this mask before she turns in for the night. "It feels like a lightweight cream and just absorbs in my skin, so I'll sleep in it," she says. In the morning, her skin feels revitalized. "Elina has really changed my skin; it's so much softer now and I've noticed a world of difference since I started using her stuff," she says. (Vegan, cruelty-free, and life changing? We're so in.)
Do you always look at the ingredients in your beauty products before you buy them? Tell us on Twitter @BritandCo!
Skincare