Take This Wedding Hairstyle from Down-'Do to Updo in Seconds
Dec 05, 2016
Getting hitched? Can't decide on what hairstyle to go for on the big day? We know that deciding between an updo or letting it all hang out can only add to the stress you're experiencing as a bride-to-be, so why not rock both styles?! A transitional twisted braid is a perfect pick for a bride who wants a whimsical vibe but also loves a modern spin to her beauty approach. Read on to learn how twisting your braid at the top will elevate your look and help set the stage for your grand entrance and first dance ;)
---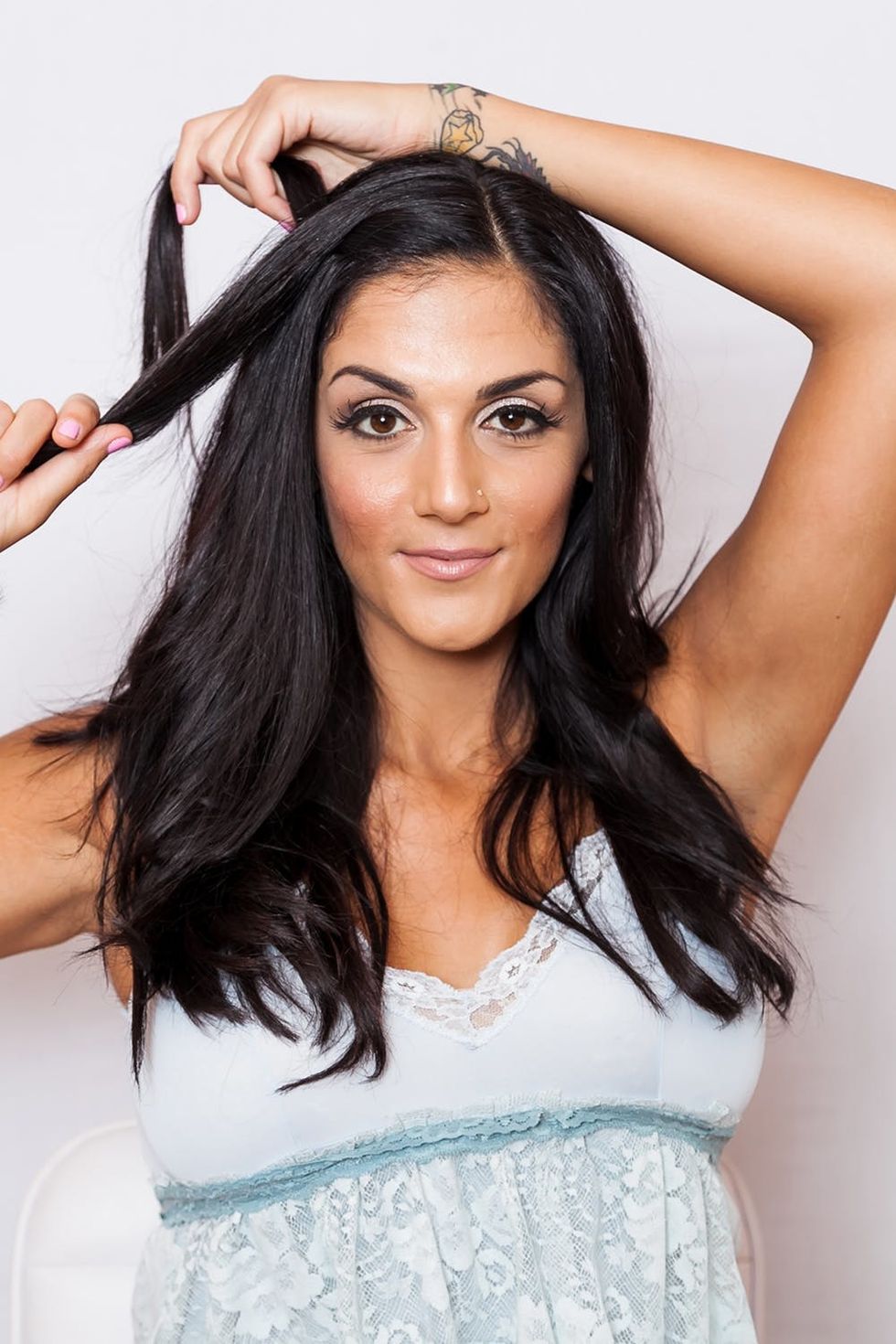 First, we'll create the focal point of this style, which is the twisted braid. Grab a small section of hair at the front and begin creating a reverse 3D French plait, braiding from underneath versus over top to get a uniquely pretty effect.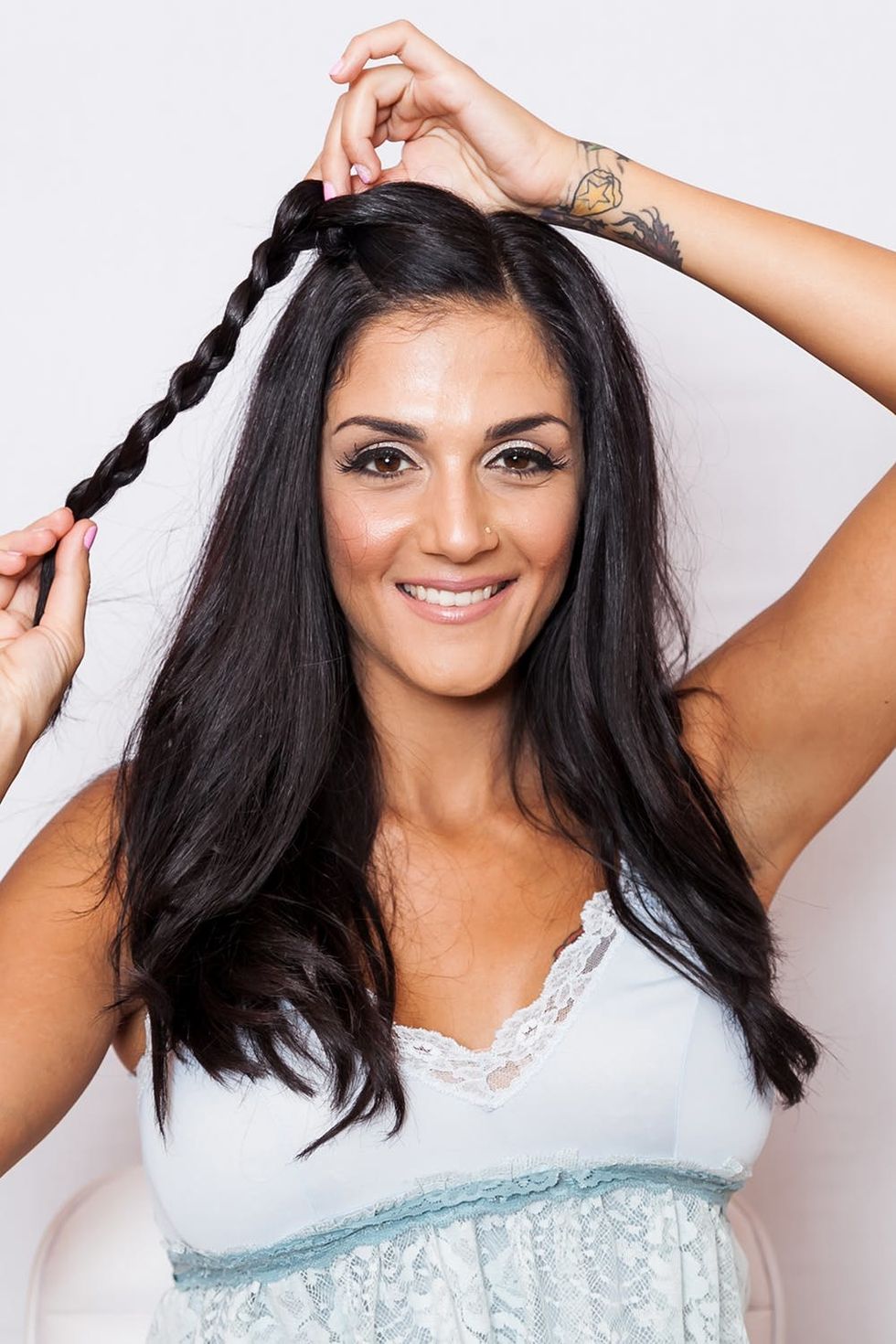 The key here is to make sure your braid angles to the side as demonstrated above. Begin the style right at the hairline to make your twist really pop.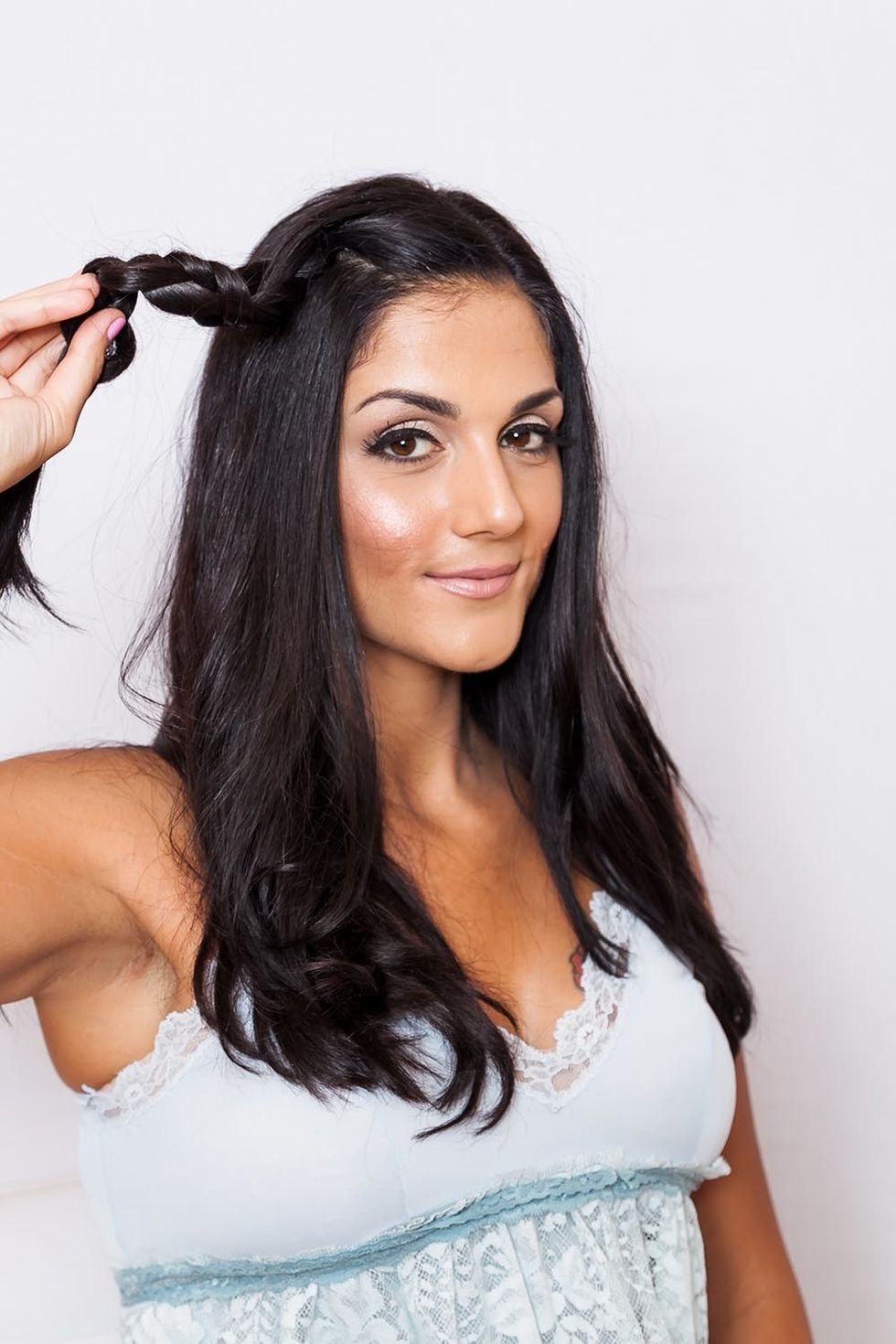 Time for the twist! Bend your braid downward to automatically add lift at the crown. This gives your braid a little somethin' extra. To keep your braid in place, crisscross two hair pins.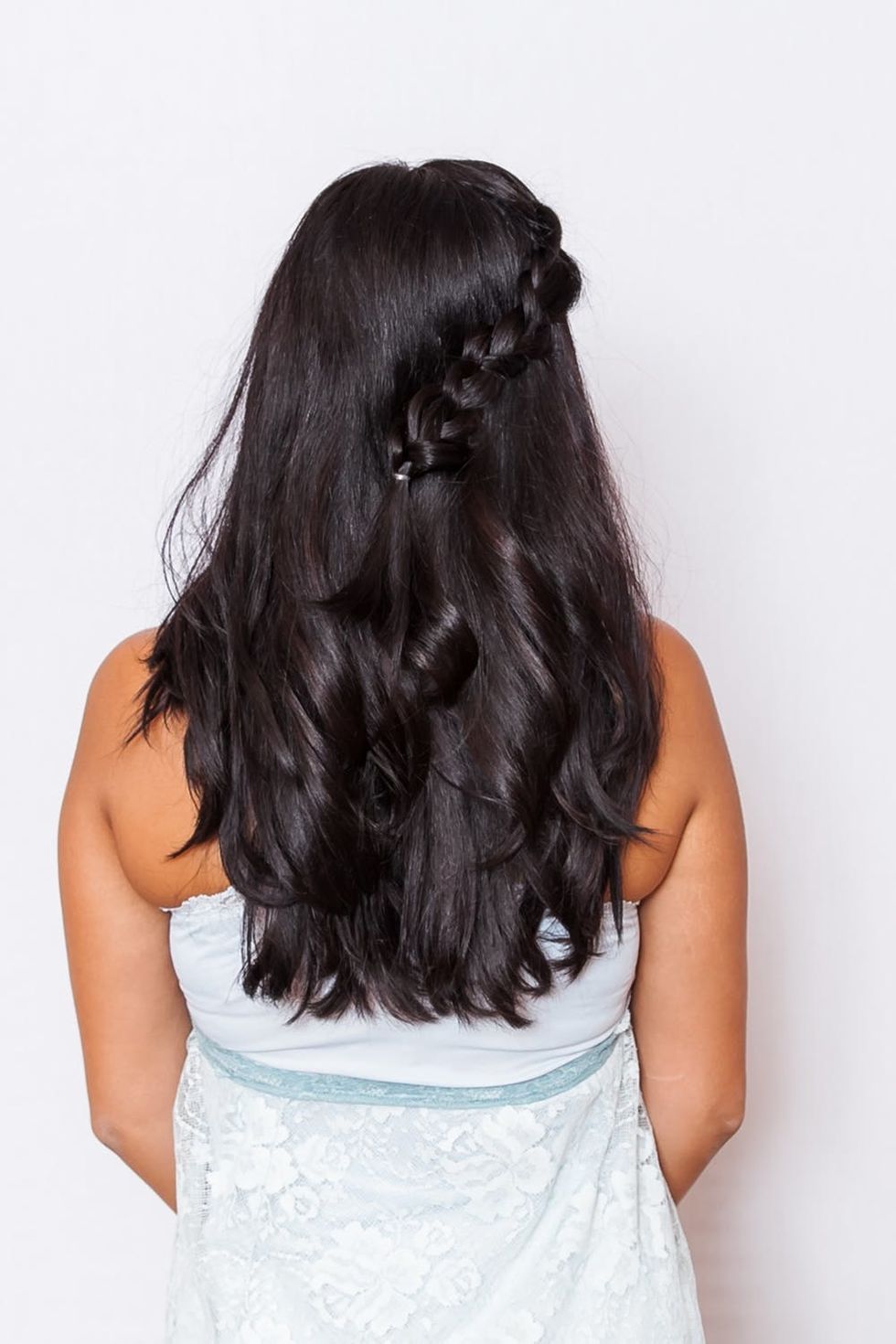 BOOM! You have the first (down-'do) look perfected! Now, let's take this twisted braid from Miss to Mrs. with the up-do version.
STEP 2: CREATE AN UPDO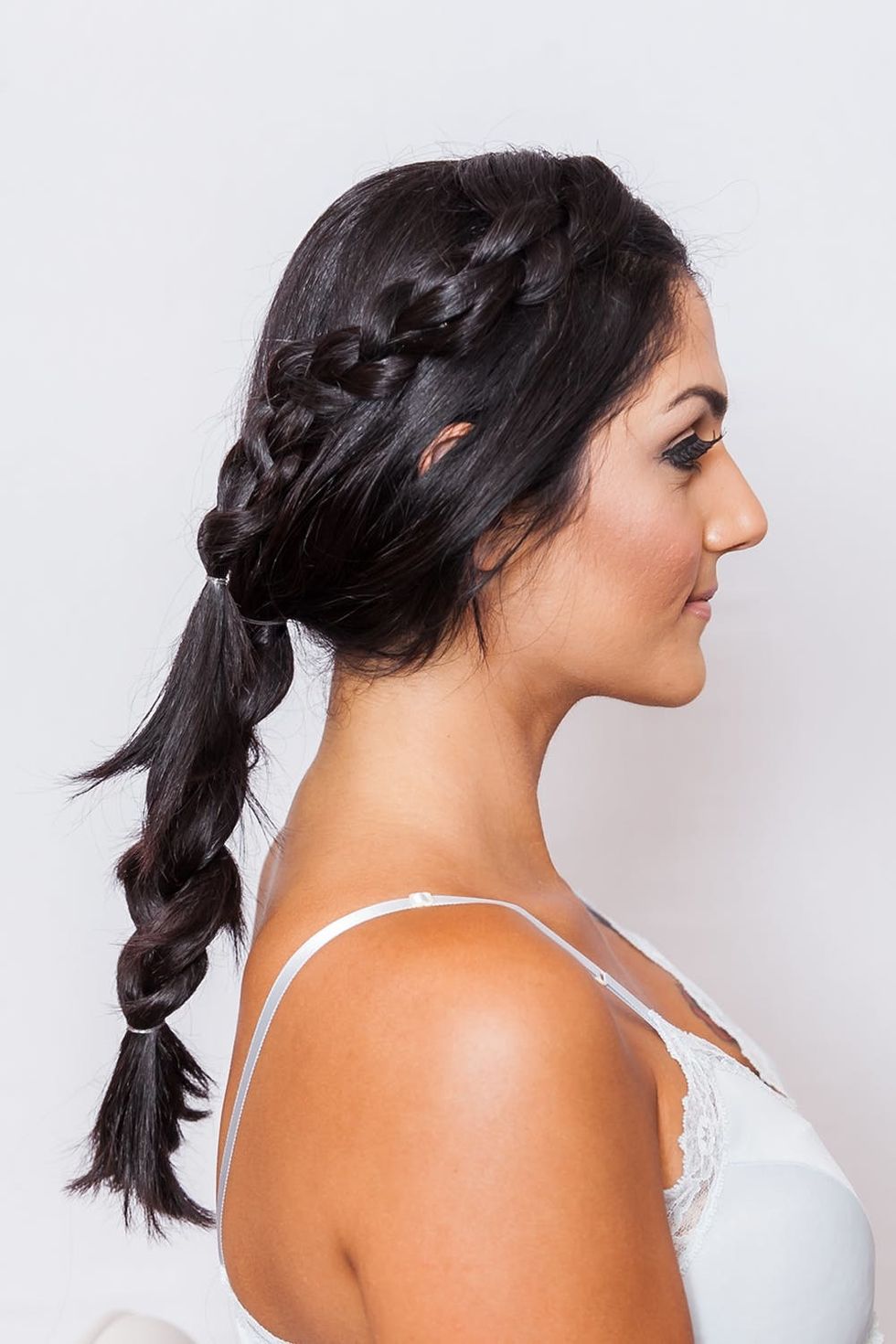 Now, let's follow up by creating a low-rise French braided ponytail near the base of your neck. If you want your braid to appear thicker, add a little hairspray and gently tug on each section of your braid to create fullness.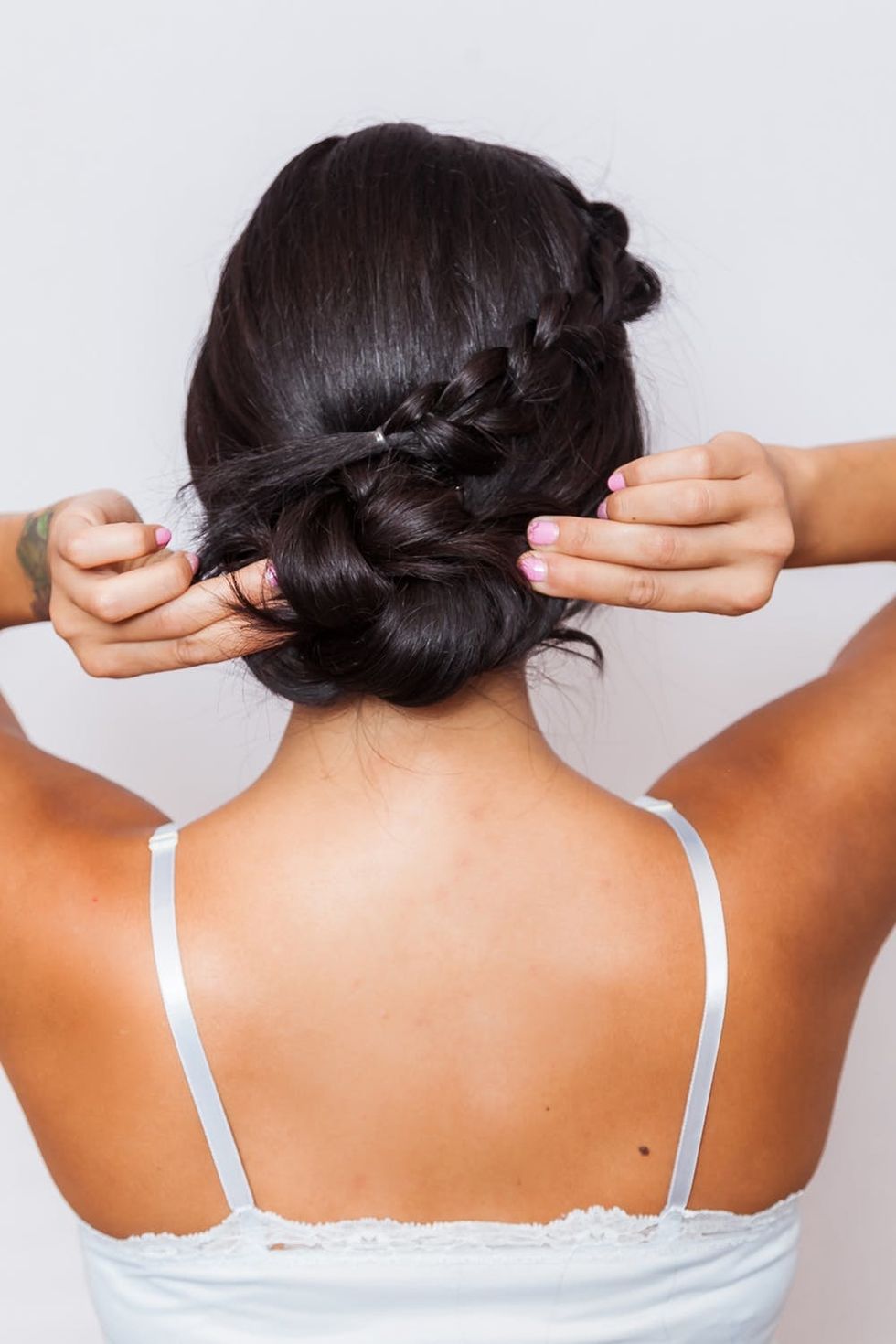 Next, roll your braid upward and spread it wide across the nape of your neck for instant glam. Pin it in place to form an imperfect bun. The key here is to gently widen the braid with your fingers to get a fuller bun. Pin your 'do in place.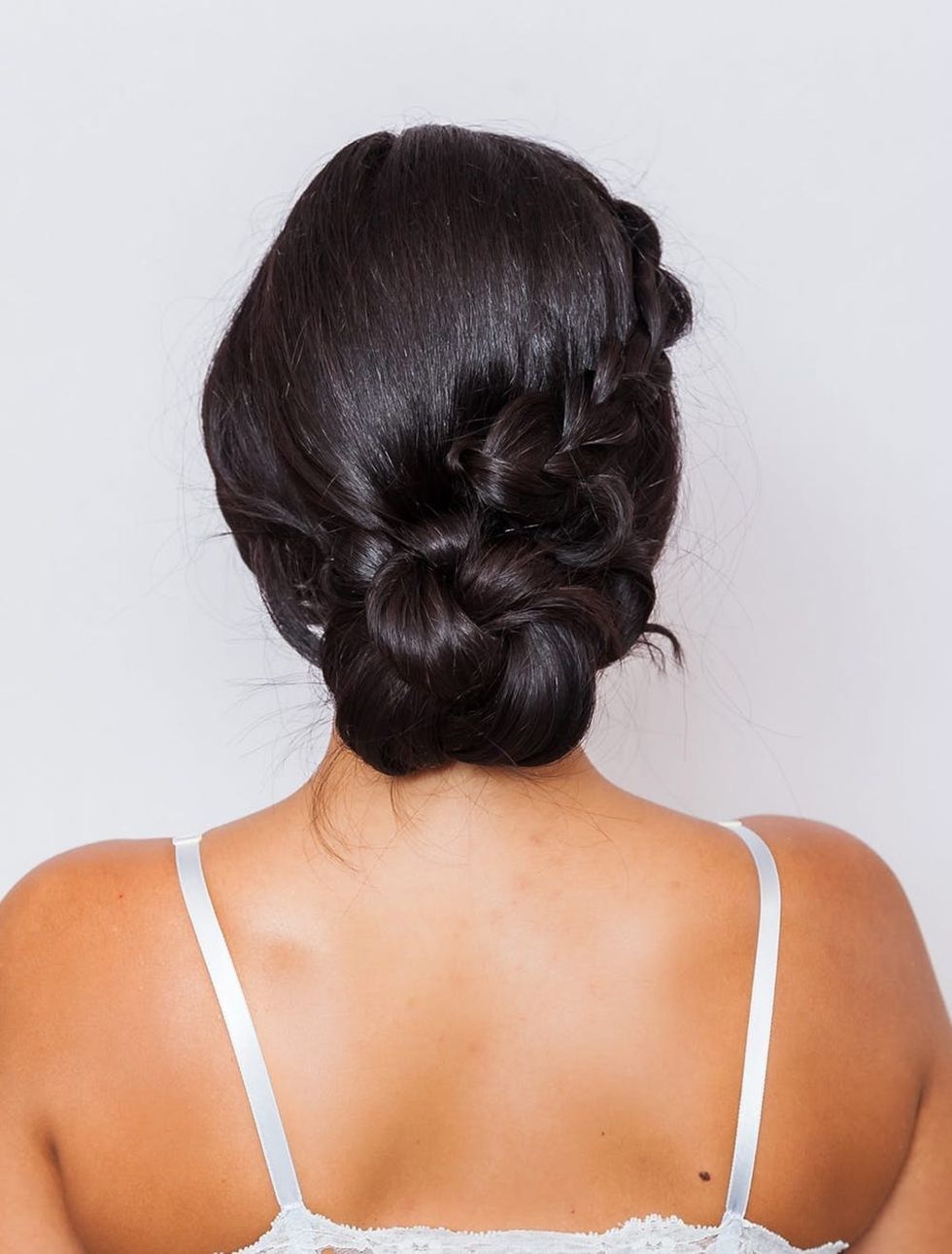 Now you have a completely transitional style that will take you from one DDG look to another in seconds. Congratulations on the big day, gorgeous!