This Brilliant Vegan Pasta Swaps Avocado for Eggs!
Jan 23, 2018
Avocados are not only an excellent source of heart-healthy mono-unsaturated fats (the good kind of fats), but they're also a super versatile ingredient that makes for a good substitution to butter, oil, and eggs when it comes to baking. So I thought, why not try making a vegan pasta dough using avocado to replace the egg? Sure, you may have seen some pretty great avocado pestos or avocado pasta sauce recipes, but this pasta dough will take each and every one of your dishes to a whole new avocado-loving level with this easy swap!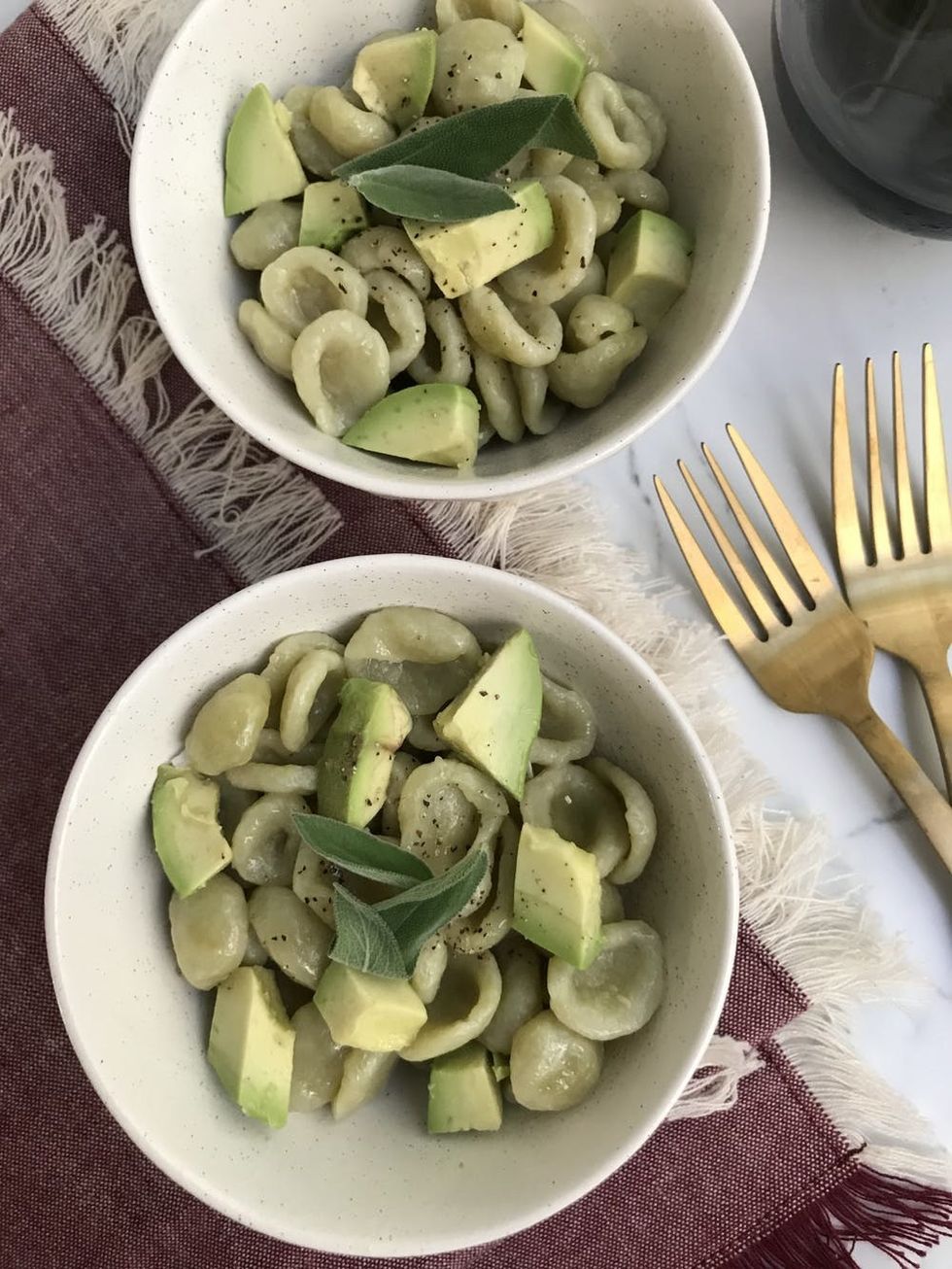 ---
vegan avocado pasta dough
Recipe from Nicole Iizuka, Brit + Co
(Serves 1-2)
Ingredients:
1 cup all-purpose flour
2 Tablespoons water
2 Tablespoons mashed avocado
1 1/2 teaspoons salt
2 Tablespoons olive oil
1 Tablespoon lemon juice
salt and pepper to taste
1 small avocado, diced
Instructions:
Place flour in the middle of a dry surface and use a spoon to make a well in the center. Add water, mashed avocado, and salt into the center and use a fork to begin to incorporate the flour a little at a time.
Once a ball has formed, use your hands to work in the flour until the dough is no longer sticky. Keep kneading the dough until it's smooth and pliable. Let the dough rest on a floured surface for 20 minutes.
Lightly flour your hands and then pinch off a pea-sized ball of dough. Roll it into a ball and then use your thumb to make a dent in the middle. Keep going until you've worked through all of the dough.
Bring a pot of water to a boil and salt heavily (1 tablespoon per 4 cups of water). Add pasta and cook for 4 to 5 minutes. Strain under cold water and then toss into a pan over medium heat with olive oil, lemon juice, salt, and pepper. Remove from the heat and add diced avocado. Serve immediately.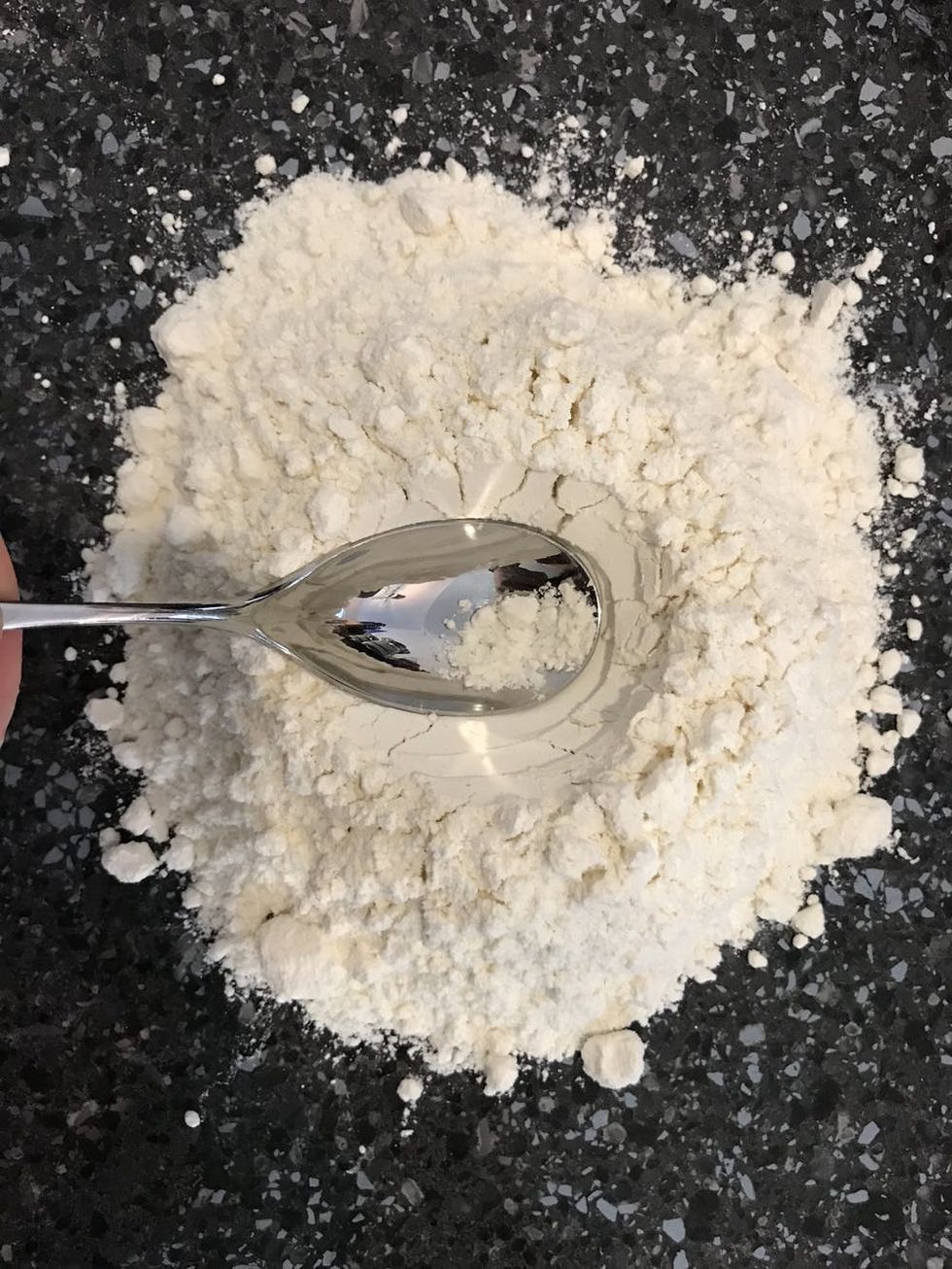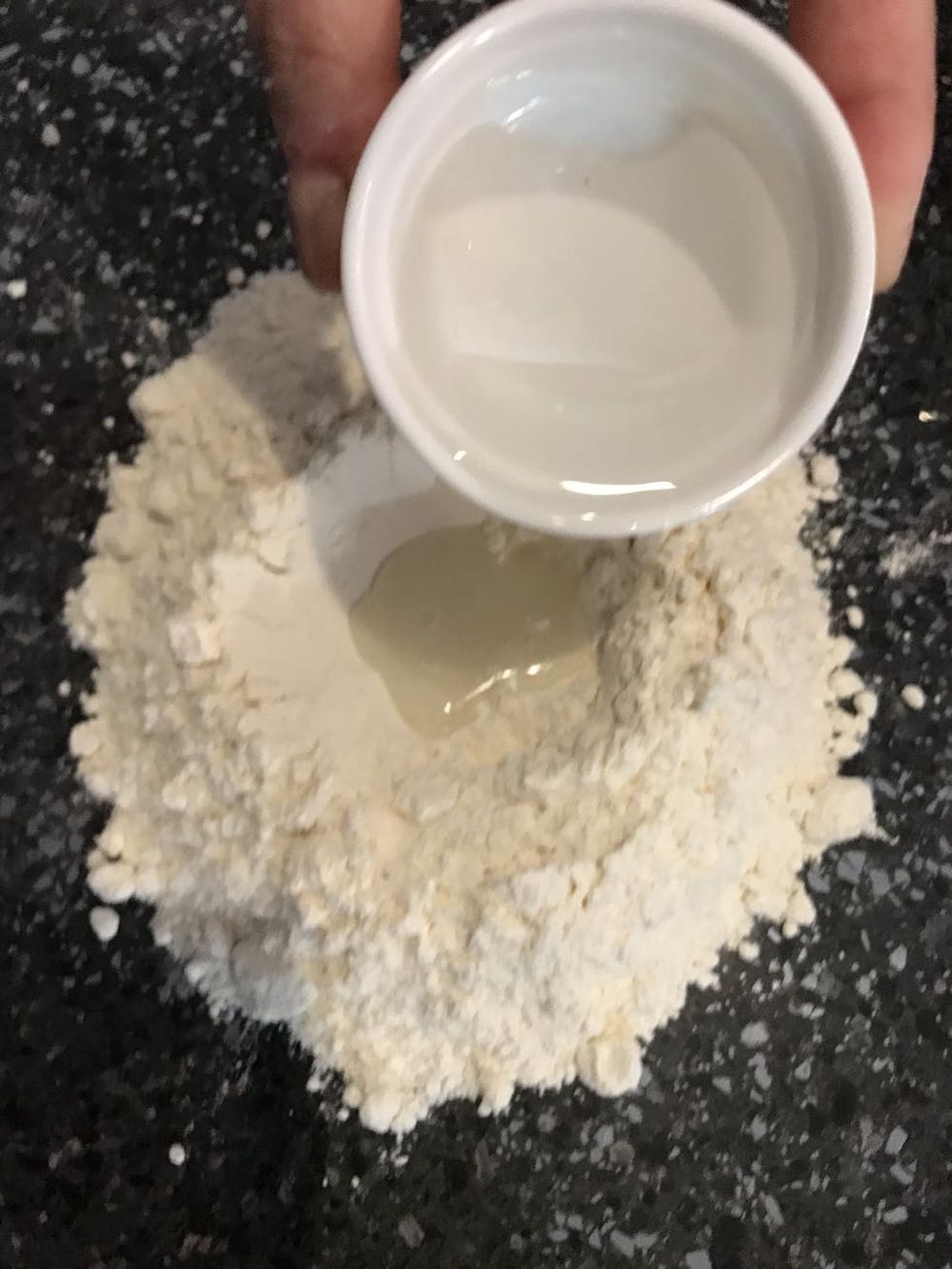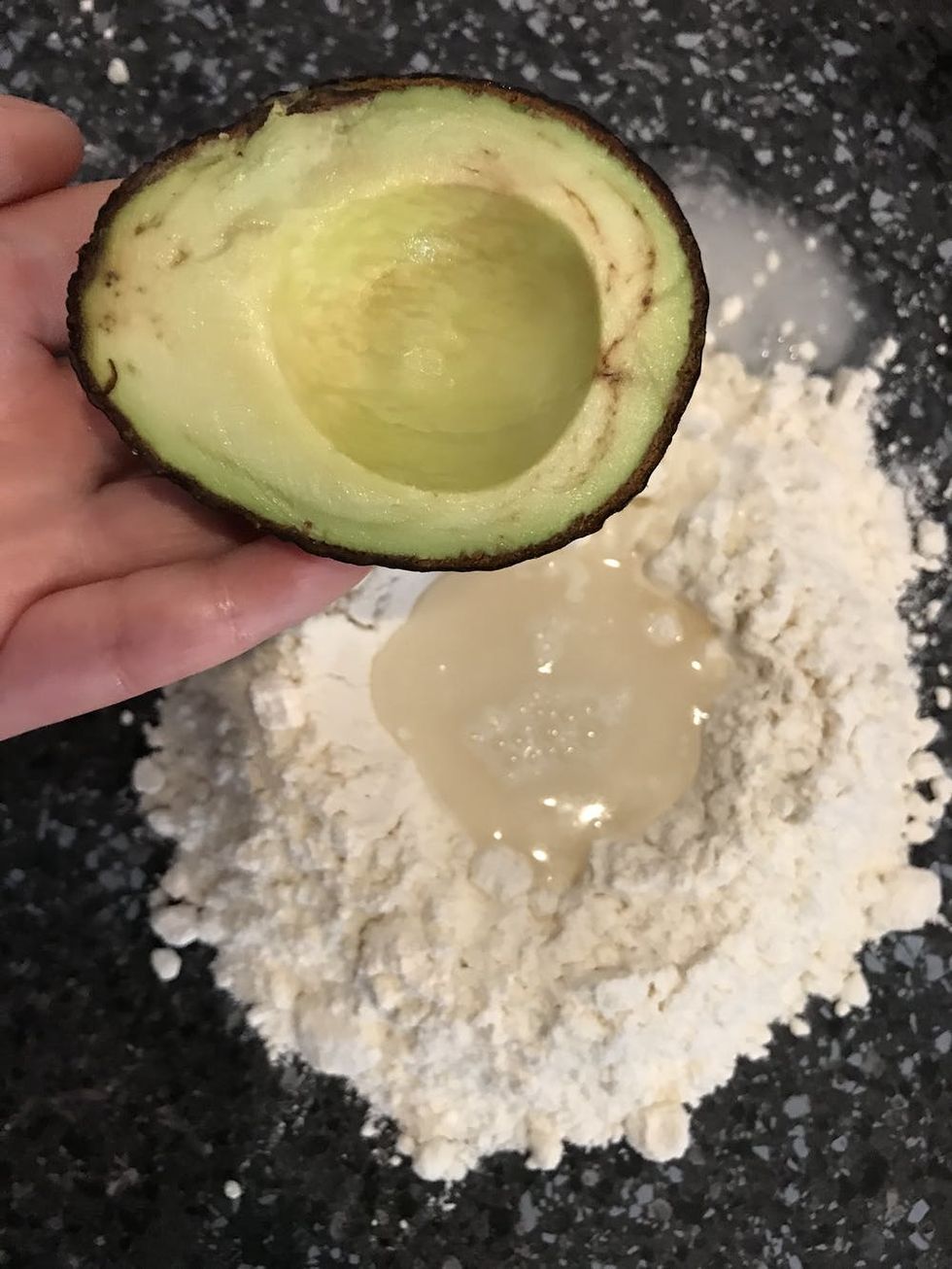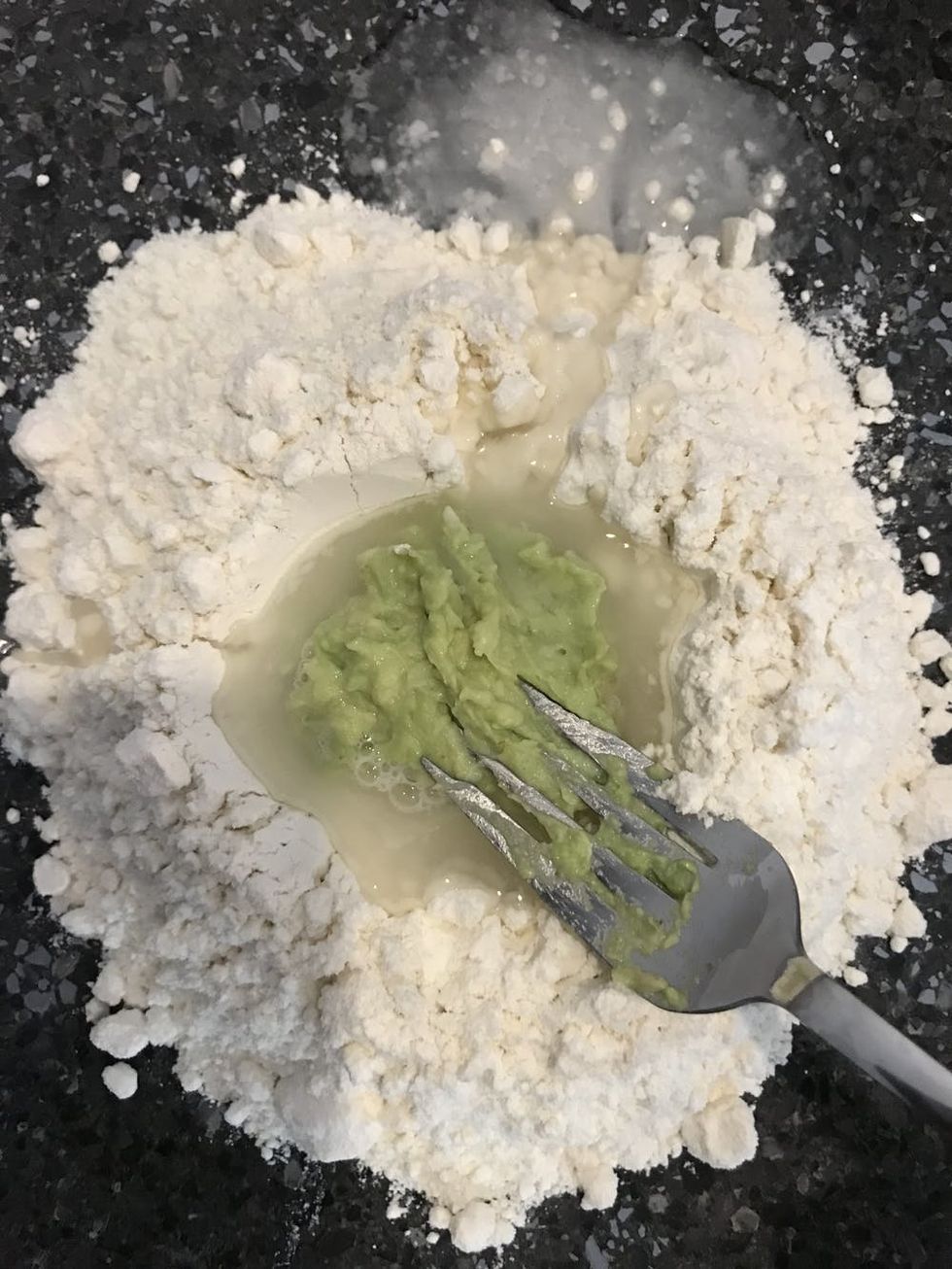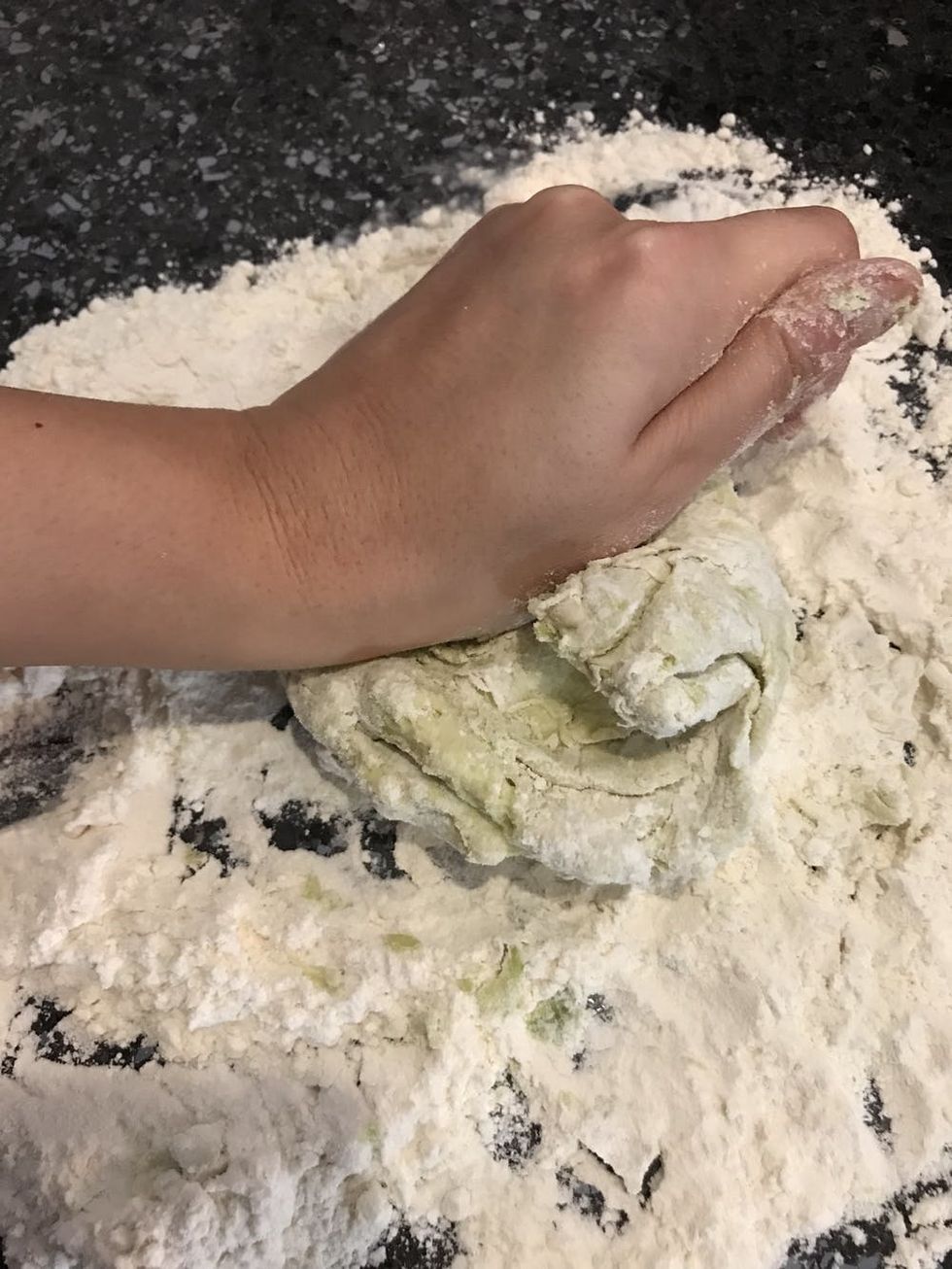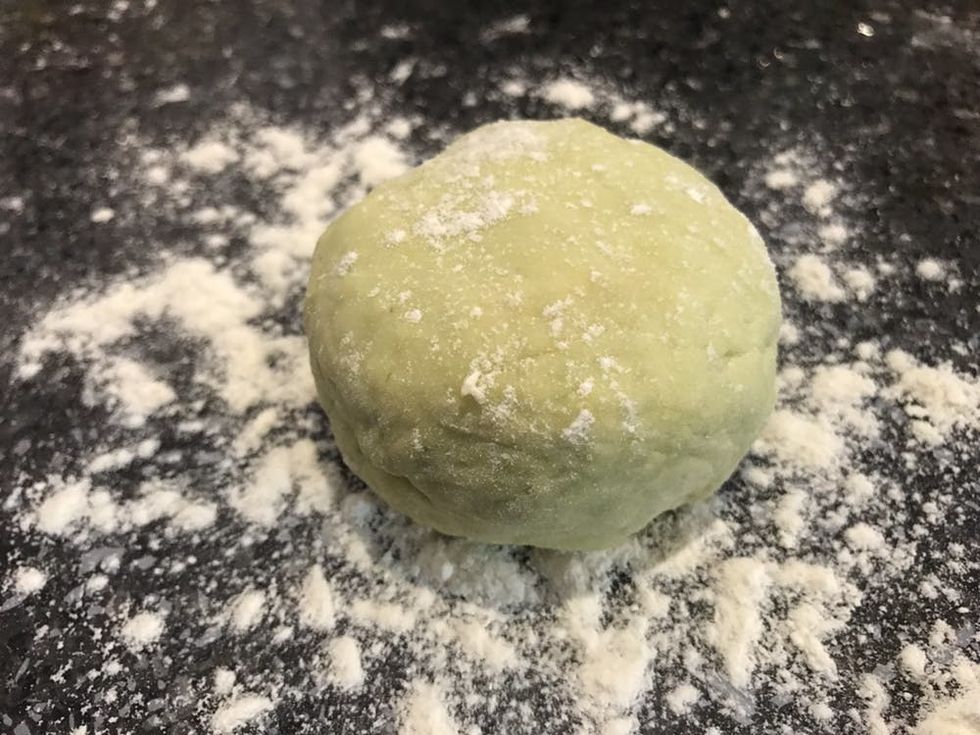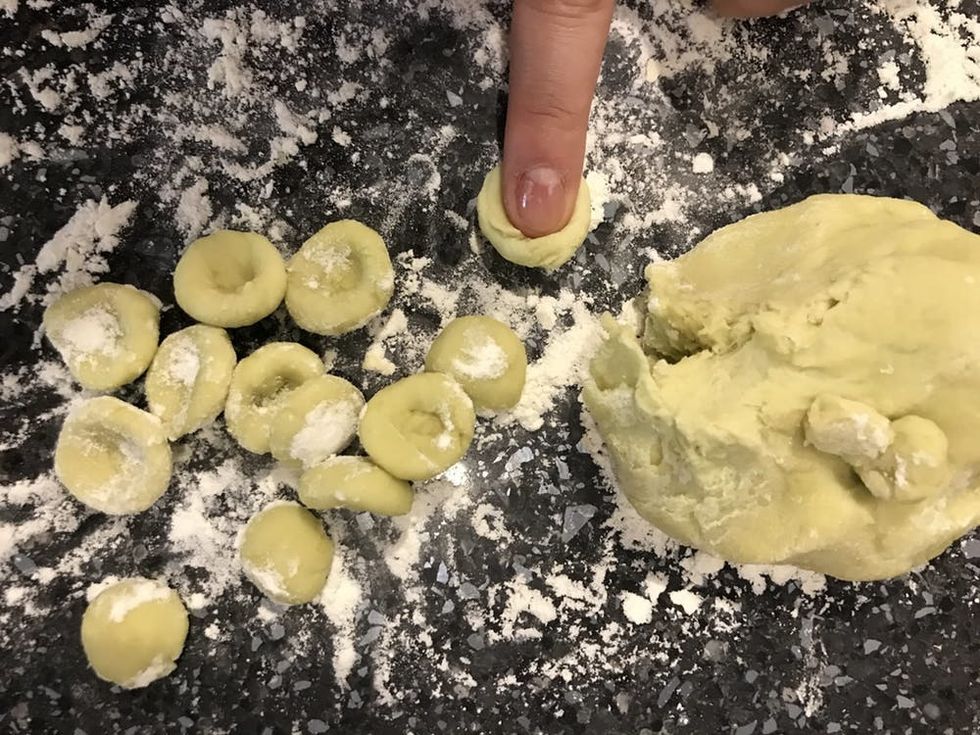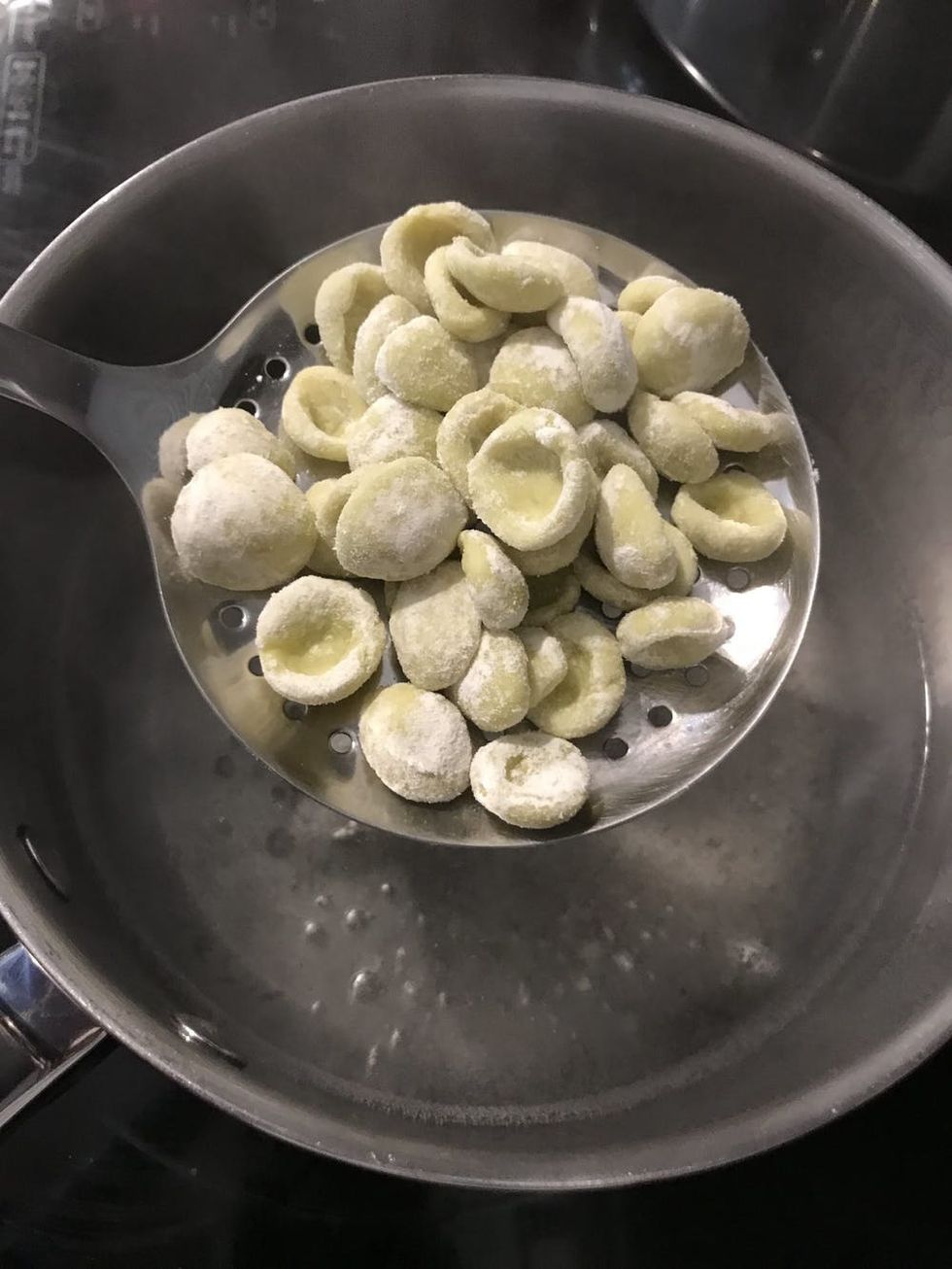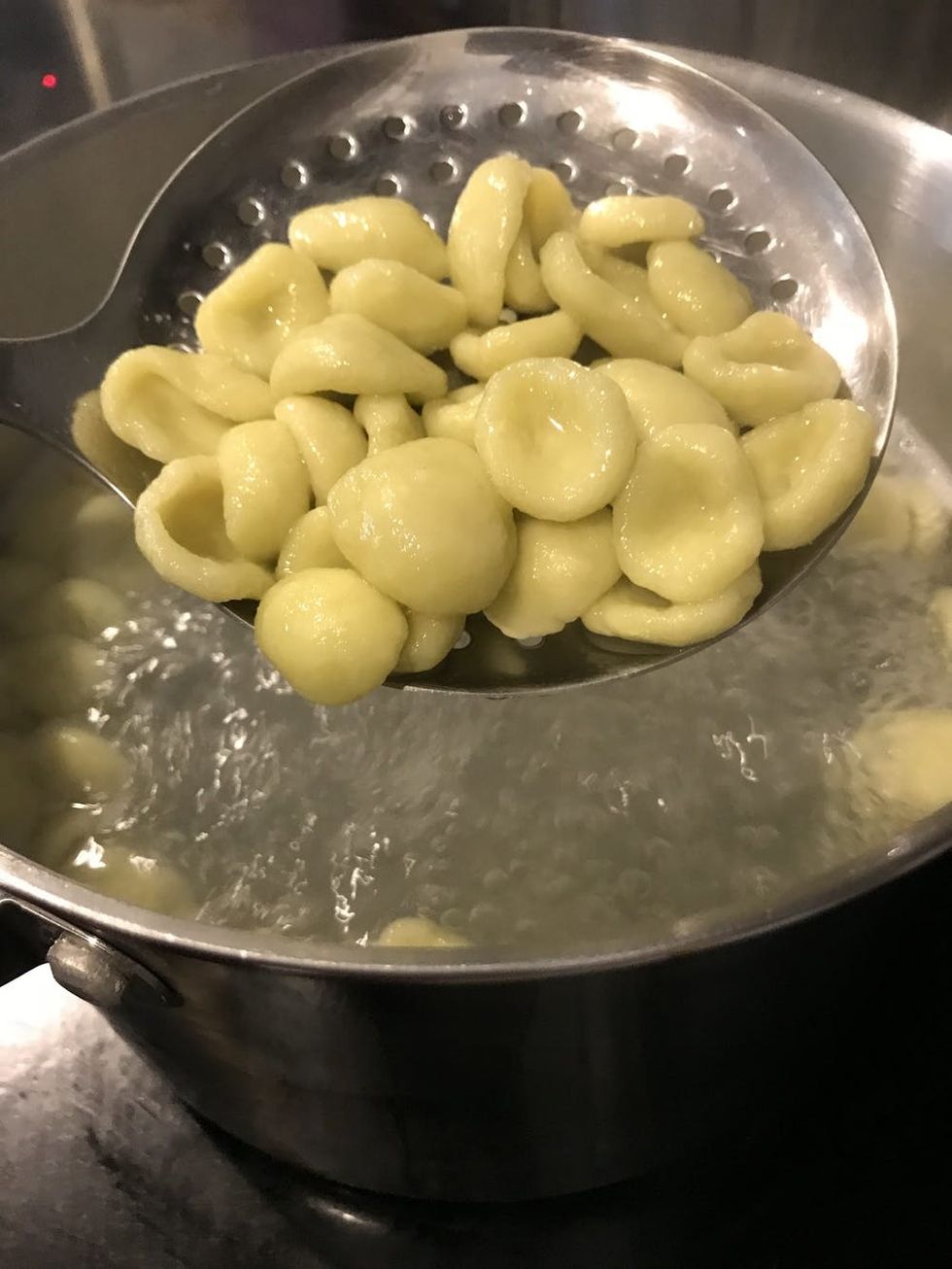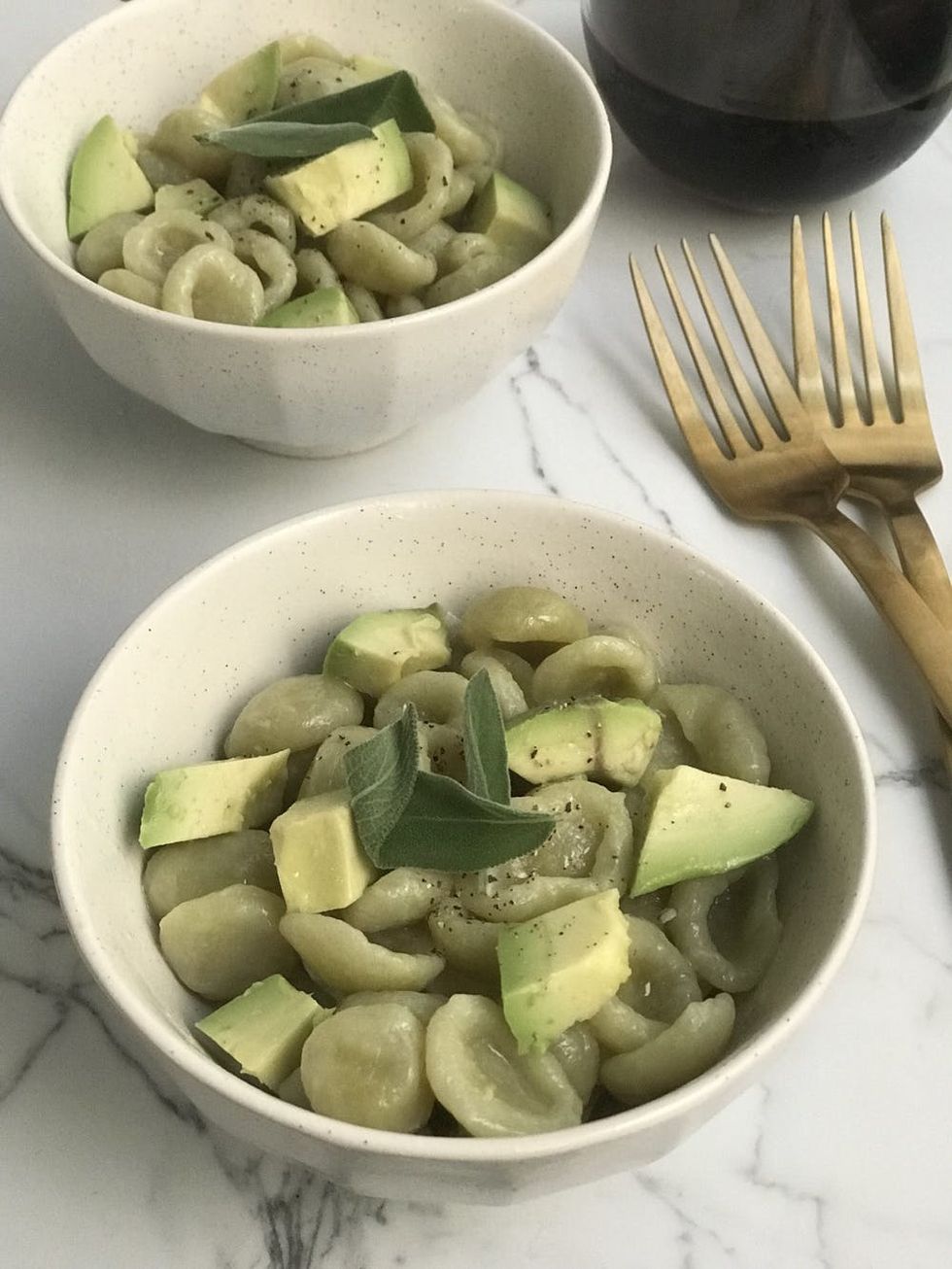 When you fall in love with this pasta dough, be sure to take a photo and share it with us on Instagram!
(Photos via Nicole Iizuka / Brit + Co)
Nicole Iizuka
Nicole Iizuka is a writer, producer, and director living in Los Angeles. While she has worked several jobs all over Hollywood, her love of food and travel keeps her constantly cooking up new, strange, exotic, and colorful recipes. You can follow her adventures on Instagram @nicolemiizuka or on www.itsborderlinegenius.com.
DIY Recipes