Make These 3D Oscar Award Cookies Recipe for Your Oscars Party
Feb 10, 2016
With the Oscars coming up, we know you'll be watching with all of your friends (and rooting for Leo, of course). So since you're already set on the pita dip and next-level cake mix, to get you ready and into the award show spirit, we're showing you how to make Oscar Statue cookies inspired by Bakerella! And we're thinking an edible, delicious Oscar award might even be better than the real thing (wink!).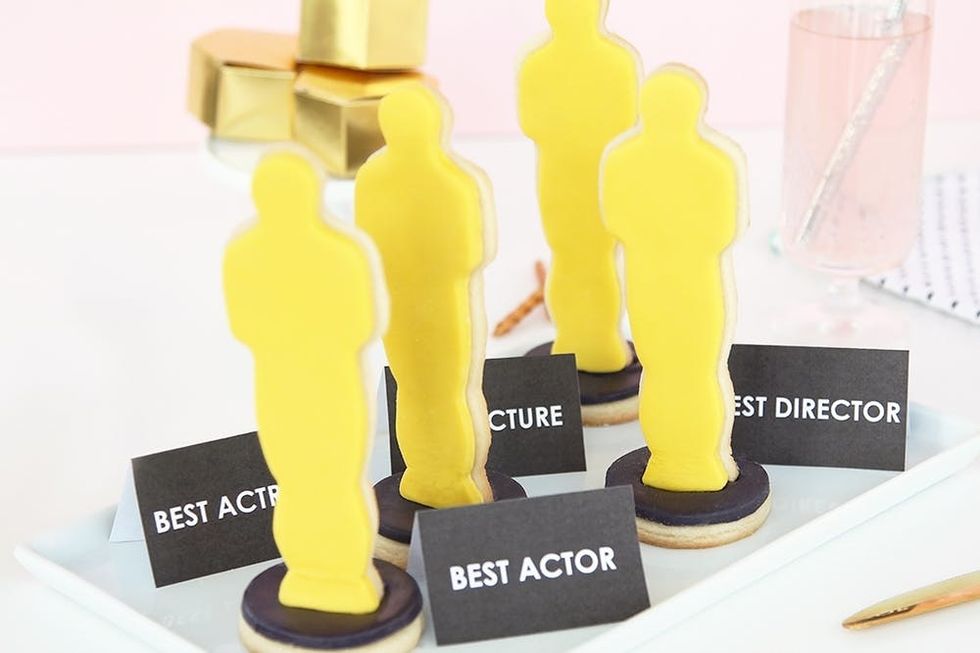 ---
Ingredients:
gold and black fondant
2 cups all-purpose flour
3/4 teaspoon salt
2 sticks unsalted butter, room temperature
1/2 cup powdered sugar
1 teaspoon vanilla extract
small cup of water
Tools:
– mummy cookie cutter
– round cookie cutter
– rolling pin
– unused paint brush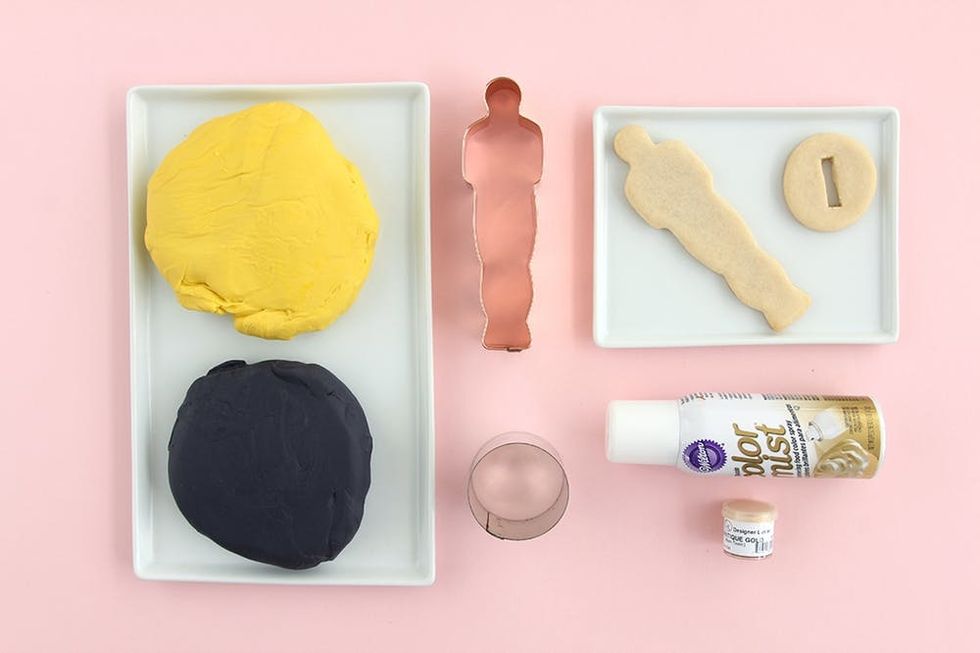 Instructions:
1. In a small bowl, mix together flour and salt. Set aside. In another bowl, beat butter until fluffy. Add in the sugar and vanilla, and mix until combined.
2. Combine the flour mixture with the butter mixture and mix until a dough is formed. Split the dough in half and flatten to form disc shapes. Refrigerate for 30 minutes to an hour.
3. Preheat your oven to 325 degrees Fahrenheit. Dust your surface with flour and roll out the dough to 1/4-inch thickness. With your mummy cookie cutter, cut out your cookies and place them on a baking sheet lined with parchment paper. Cut out circles and a small rectangle the length of the mummy's feet in the middle. Bake for 10-12 minutes or until edges start to turn golden.
4. Roll out your yellow and black fondant to 1/8-inch thickness on a floured surface. Cut out shapes with the same cookie cutters. Use edible gold dust to turn the fondant more golden in color.
5. Once your cookies are completely cooled, flip over the fondant and apply water to the back using a small paint brush. Flip the fondant back over and stick it on your cookie.
6. Stick the statue cookie into the round stand and secure with royal icing.
Remember that you will be putting fondant on the front of the statue cookie too, so make sure to cut a large enough notch in the circular cookie stand.
Make sure the fondant is stuck onto your cookie really well or else it will fall off when you put the cookie upright.
You can also print out little plaques too, so that each cookie has a different award!
Which celebrities are you rooting for this year? Share with us @BritandCo.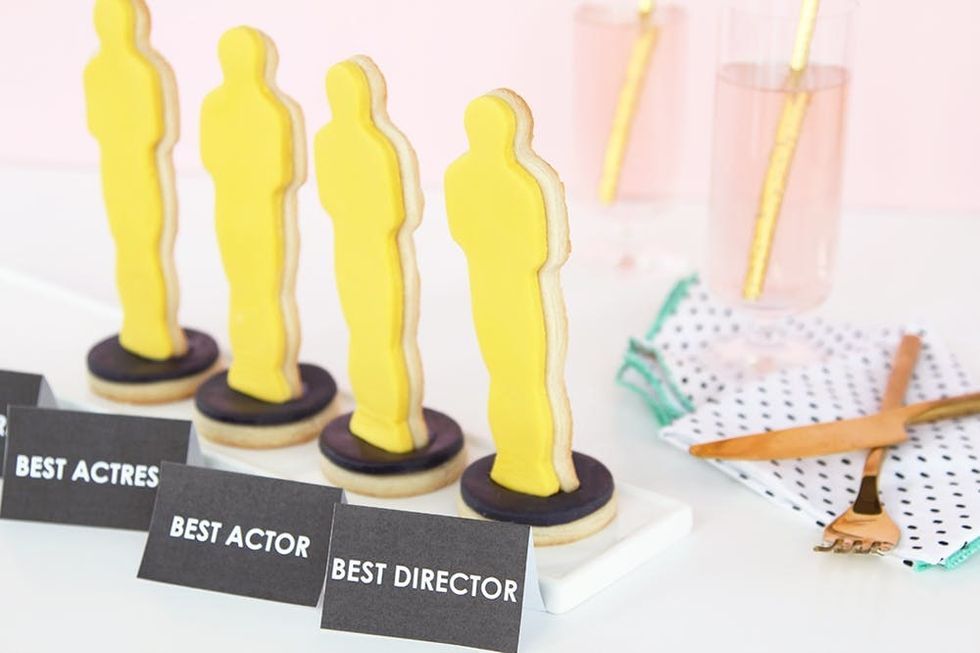 Sam Ushiro
Sam Ushiro is the Industrial Designer, Stylist, and Donut Aficionado behind the blog Aww Sam
http://www.awwsam.com/
, dedicated to making everyday a party and your life a little bit more aww-sam! When Sam isn't throwing confetti or herding a group of balloons, she can be found searching NYC for the best donuts, concocting a new dessert recipe, or watching French films on Netflix.
DIY Recipes